MKDA Stamford collaborated with Cosentini to realize its vision for a flexible employee-centered workplace and Living Lab that optimizes team performance and showcases new advances in the firm's sustainability, technology and lighting practices.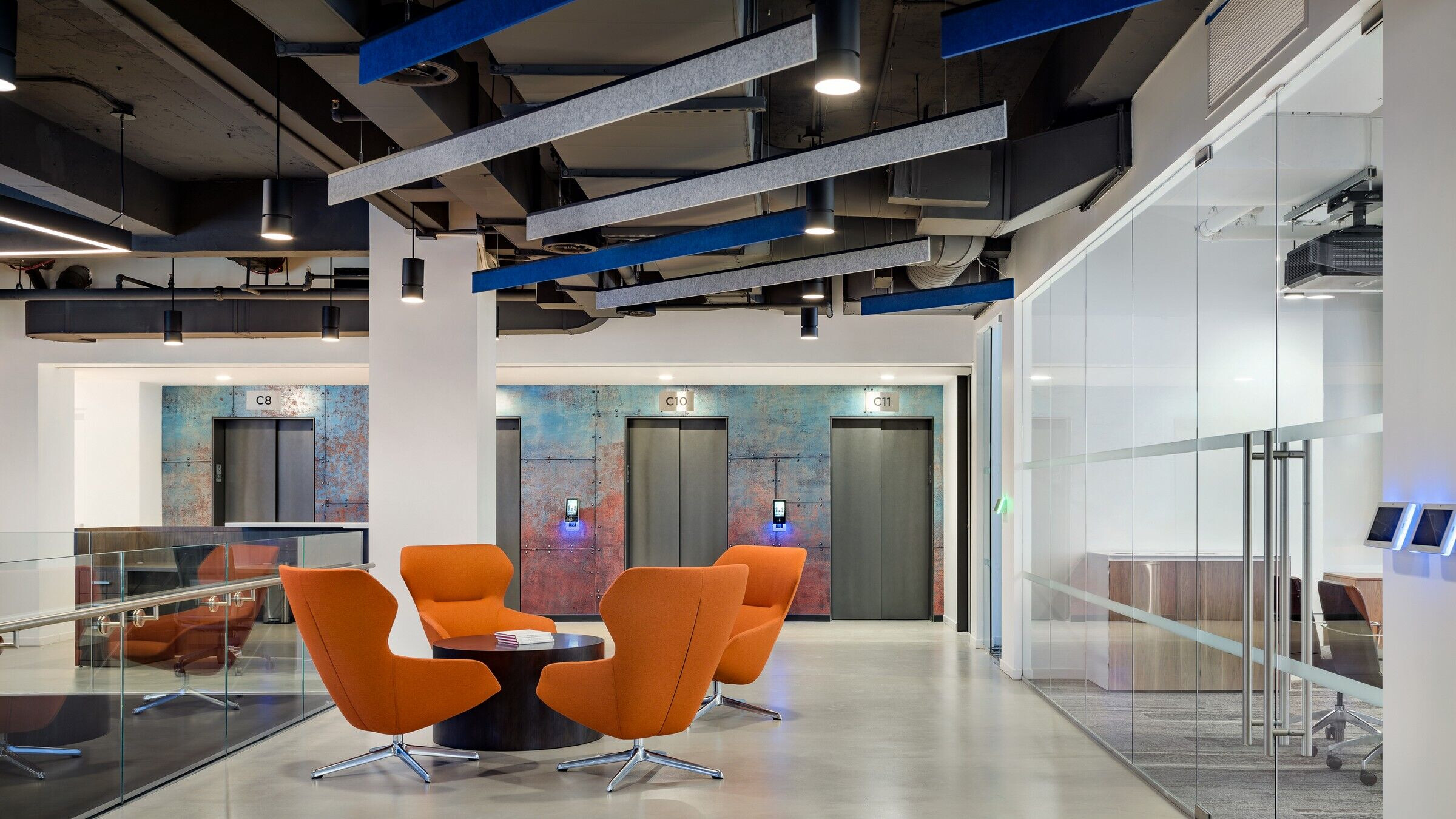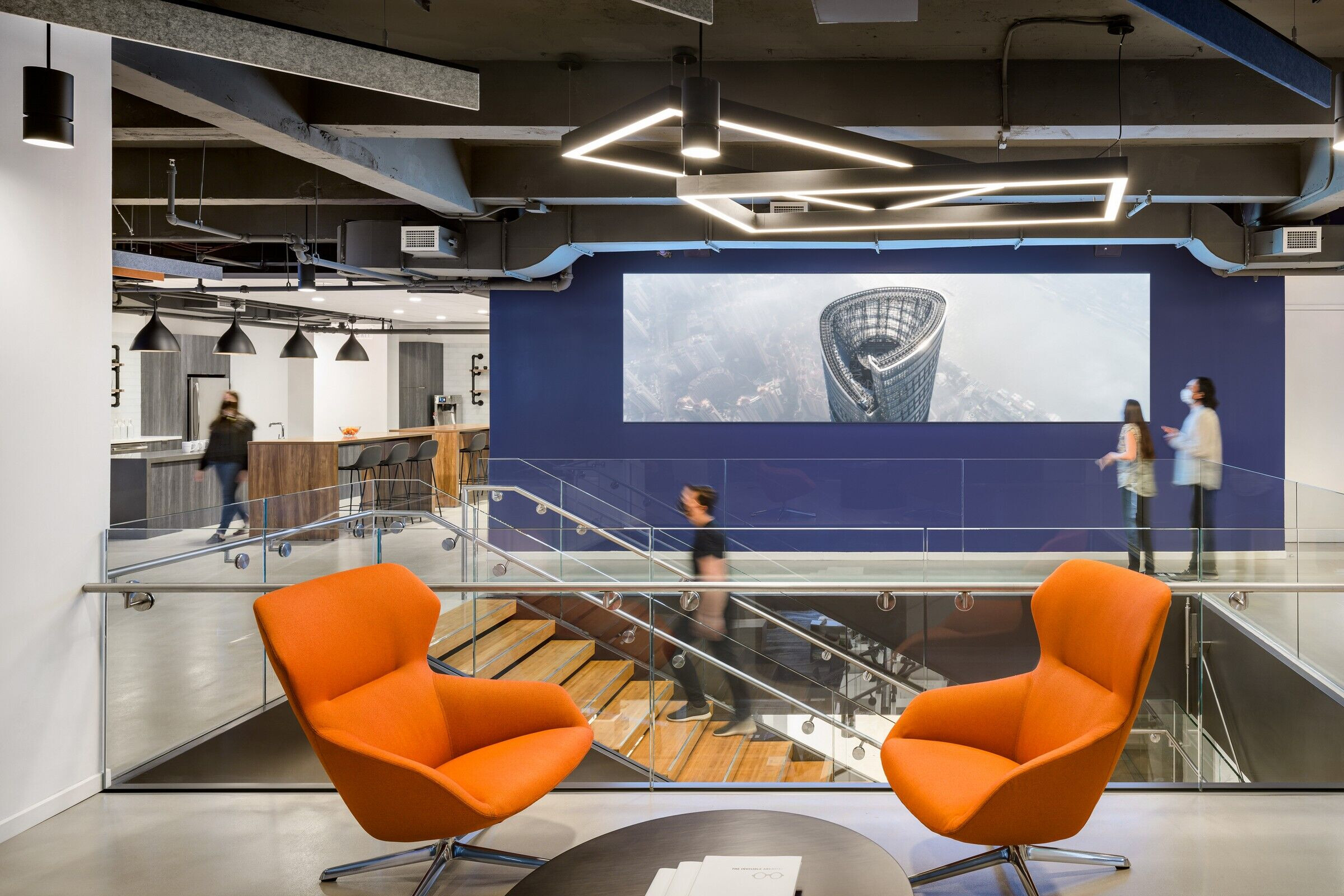 Overall, the design intention centered around flexible environments that provide universal access and comfort, opportunities to collaborate and socialize, and room for future growth. The communal stair, for example, is a vertical spine that connects the two floors and promotes workplace connections and community camaraderie. Surrounding the staircase, several open common areas create hubs of connection, such as the reception and cafe where employees can gather, collaborate and socialize. Nearby, a flexible conference center is primed for hosting an array of casual to formal events.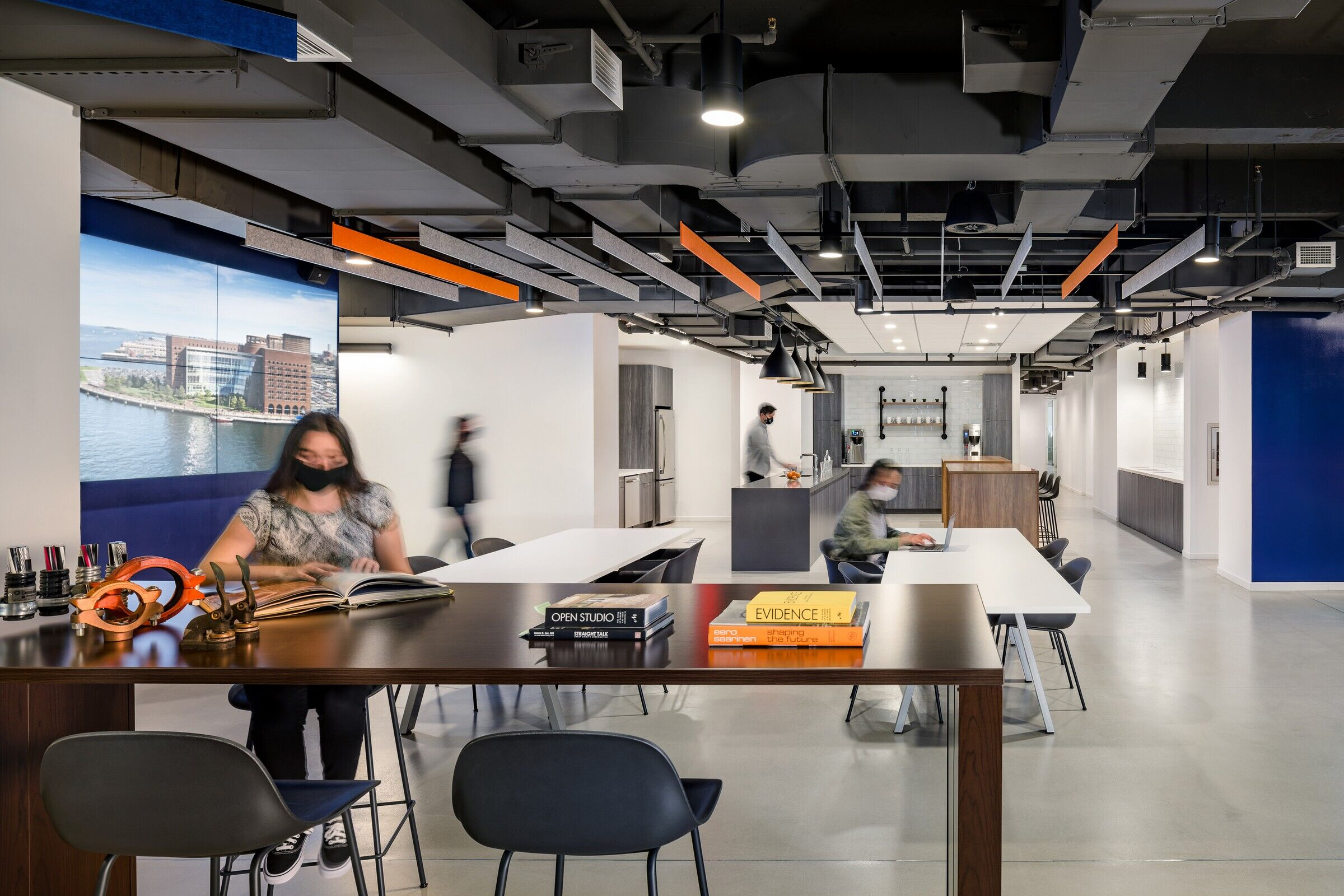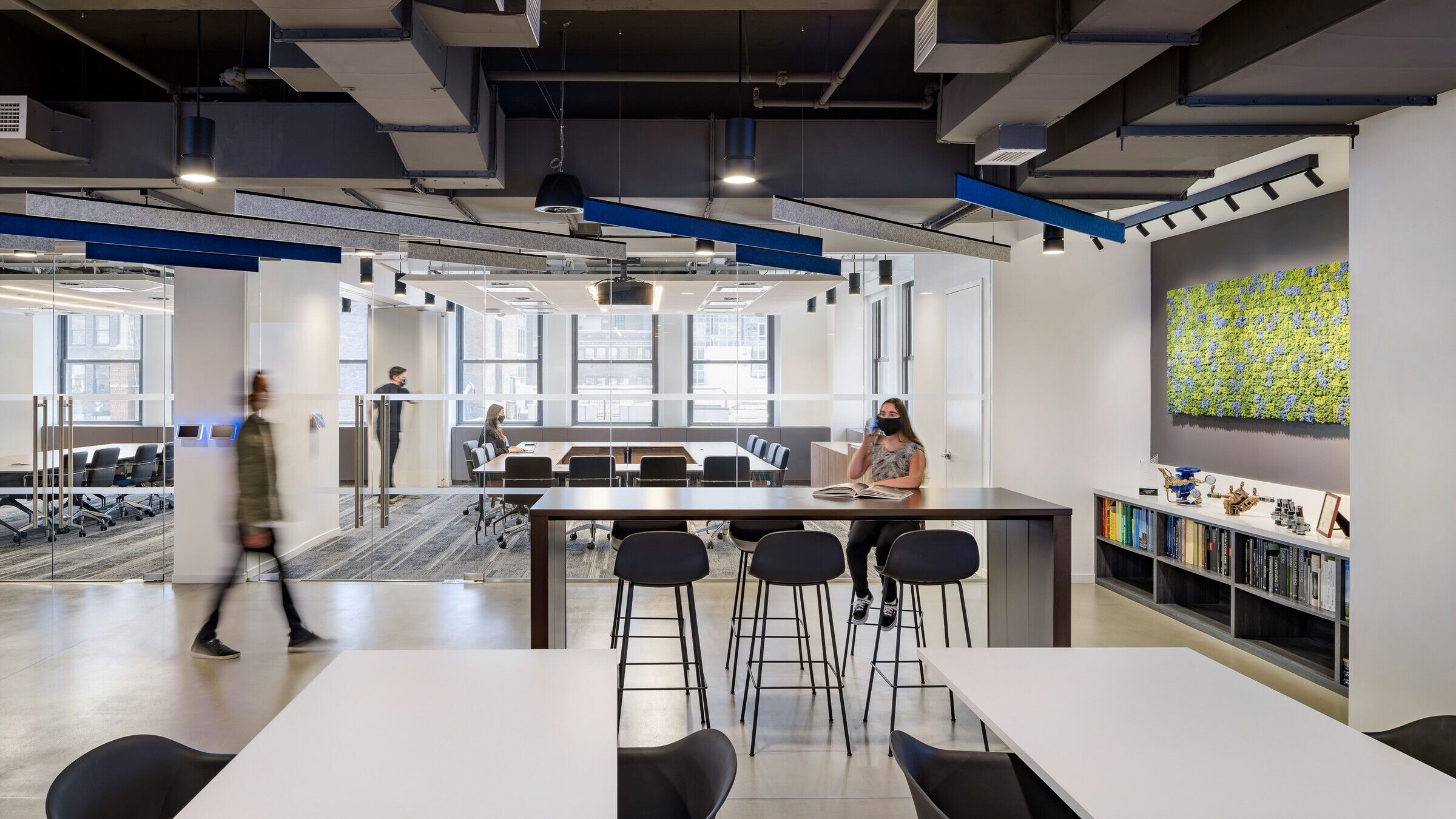 Because sustainability is ingrained in Cosentini's culture, it was at the forefront of all early design conversations. It was a natural choice to look simultaneously at employee experience and the environmental impact of its workplace. As such, Cosentini's Sustainability Team collaborated closely with MKDA, and a handful of subconsultants, to achieve LEED Gold Certification on the workplace, which also achieved WELL Building Certification.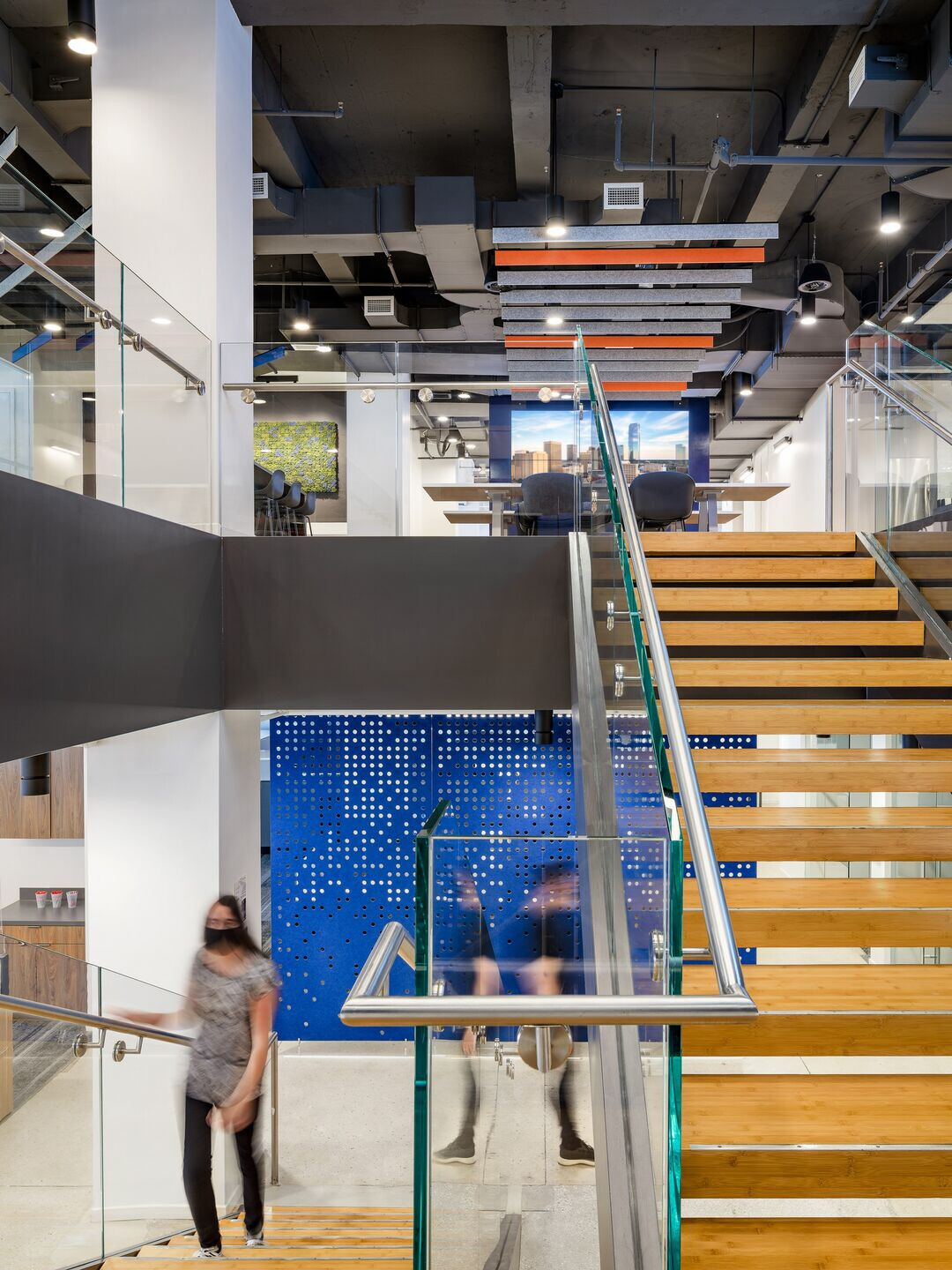 As a firm that provides telecommunications, Audio Visual and Security services to corporate tenants, it was natural that its own workplace would be smartly engineered with an abundance of integrated technology. The most obvious and striking example are the several large-scale media screens that are used to brand the space, showcase the firm's work to clients, and to draw the Cosentini community together for internal social and cultural events.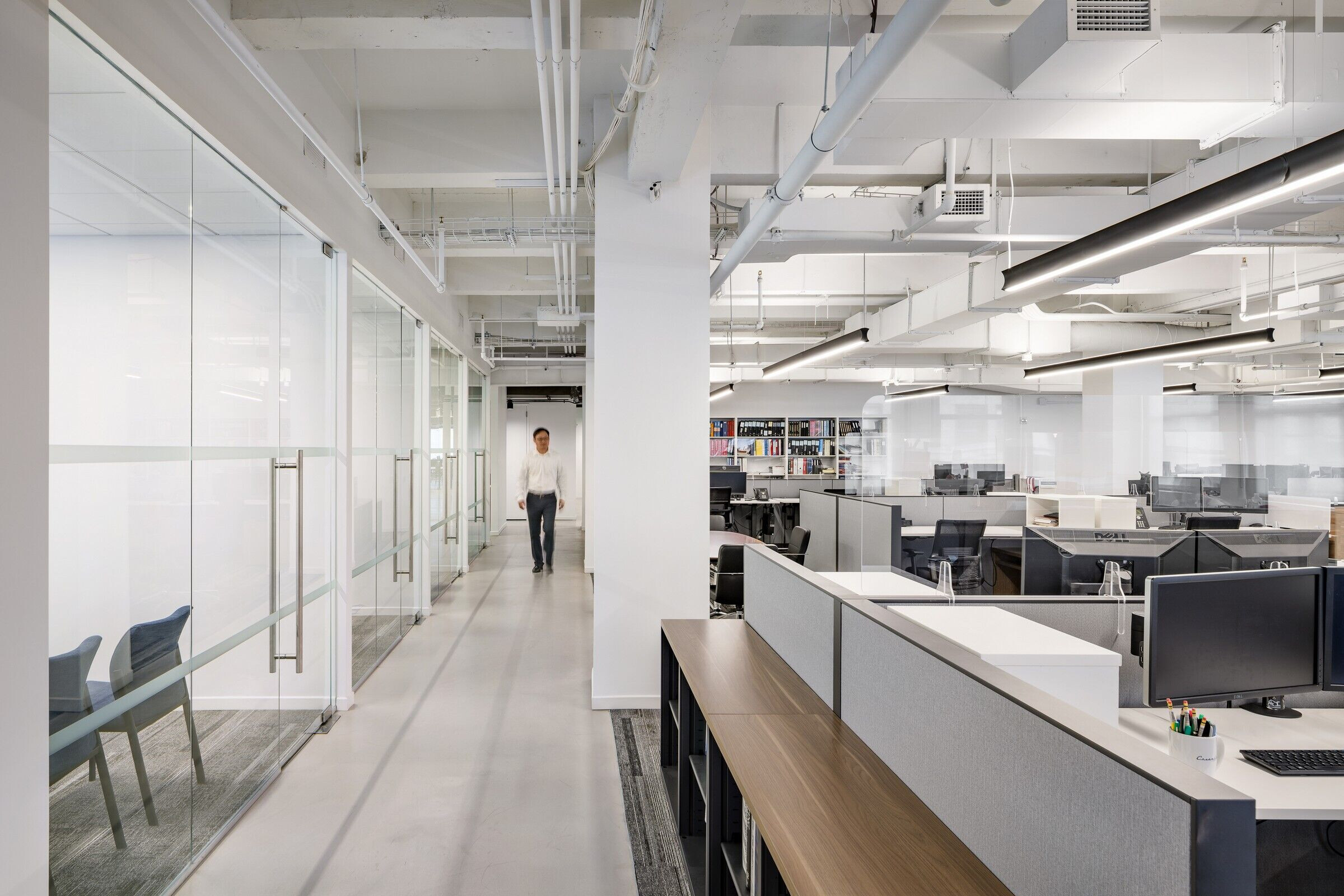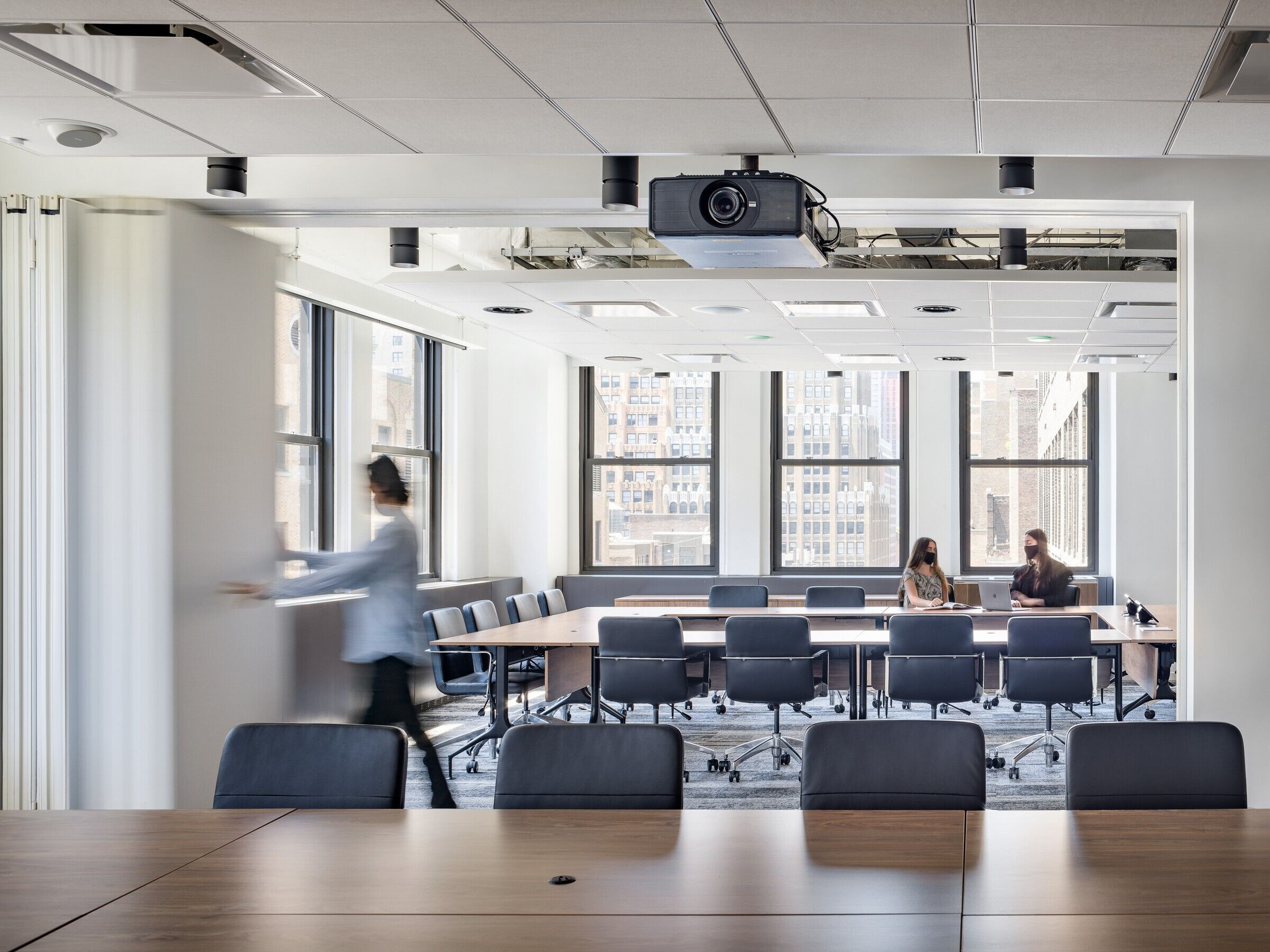 Moreover, the office was designed as a Living Lab where the Cosentini team could explore the latest technologies, and their uses, and also exhibit opportunities for its clients. One such area is a conference room dedicated as a showroom for new technology, where IT, AV and lighting systems could be explored and examined for effectiveness. In addition, open ceilings showcase the duct work, cabling and lighting that Cosentini regularly installs for clients.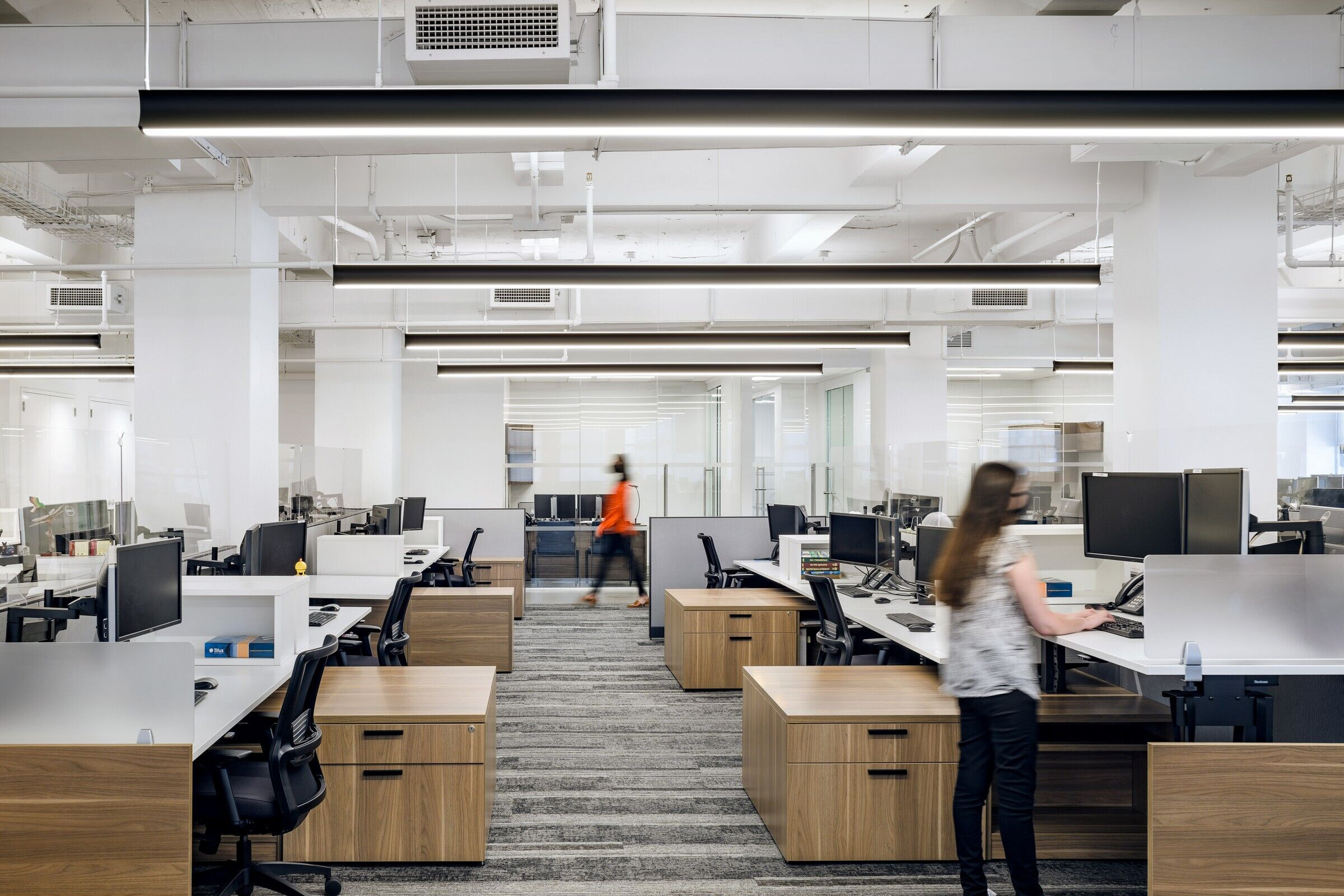 Team:
Architect: MKDA
Photography: Alexander Severin
Furniture Dealer: Empire Office
General Contractor: Excel
MEP, AV, Lighting, Sustainability: Cosentini
Acoustical Consultant: Longman Lindsey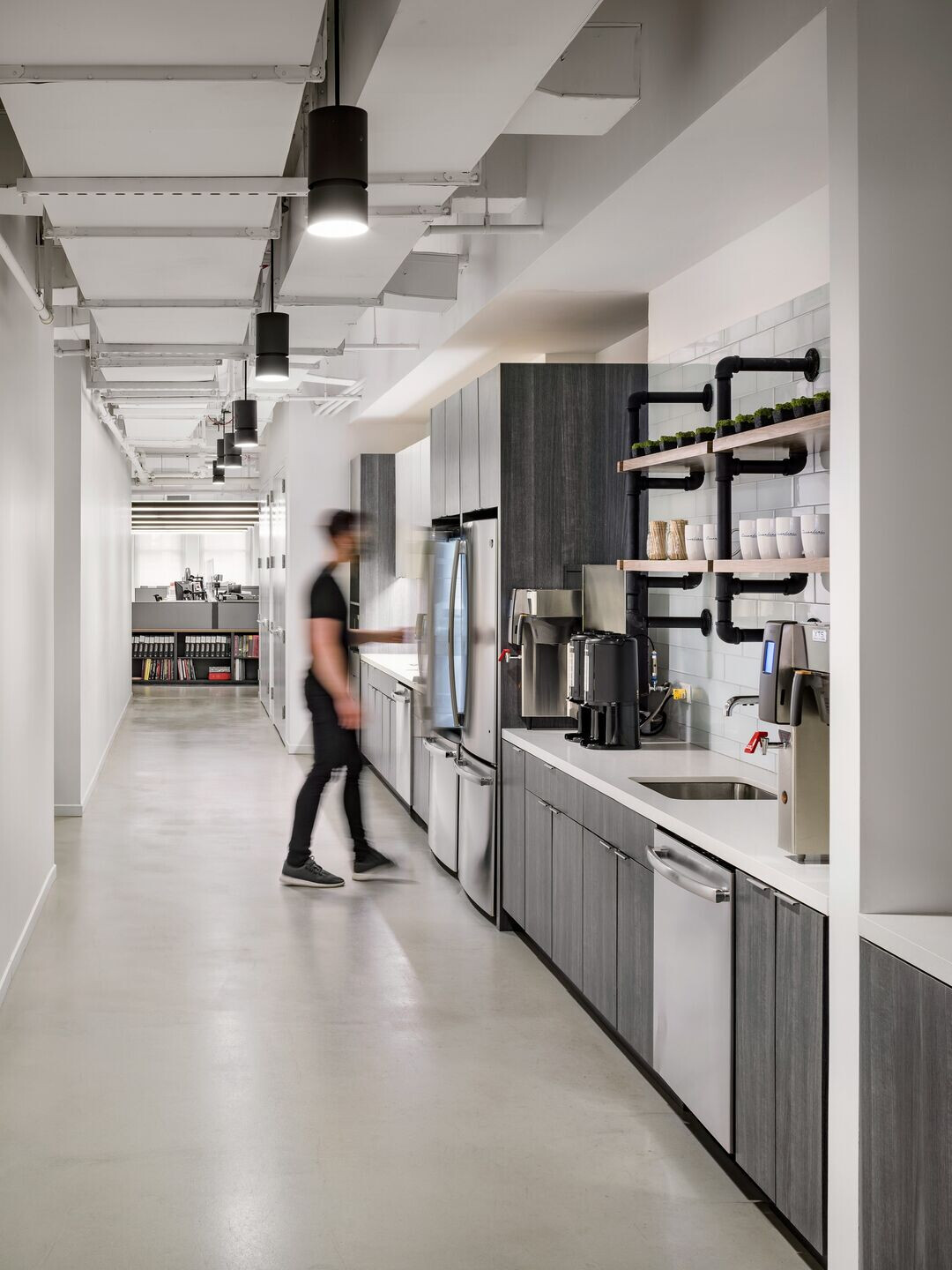 Material Used:
1. Bentley Carpet Tile, Drumline 4DMT4
2. Armstrong Flooring, Striations BBT
3. Sherwin Williams Finished Concrete, Armorseal Tread-Plex
4. Benjamin Moore Ultra Spec 500 paint – used throughout
5. Caesarstone Solid Surface, Eggshell and Misty Carrera
6. Level Graphic Wallcoverings
7. Carnegie Acoustical Wallcovering, XorelStrie
8. EzoBord Acoustical Ceiling Baffles and Room Divider Panels
9. Modernfold Movable Partitions
10. Focal Point Lighting, Recessed LED Fixtures
11. Nordgrona Moss Wall
12. Steelcase Height Adjustable Workstations
13. AIS Private Office Casegoods