Day Two is a company that's quickly becoming a leading force in the medical industry, innovating the ways that we diagnose and manage metabolic diseases. Patients who are diagnosed with diabetes, clinical obesity, non-alcoholic fatty liver disease, and other similar diseases will soon be able to get treatment. By integrating artificial intelligence and the latest technology, millions of people will benefit thanks to the work done by Day Two.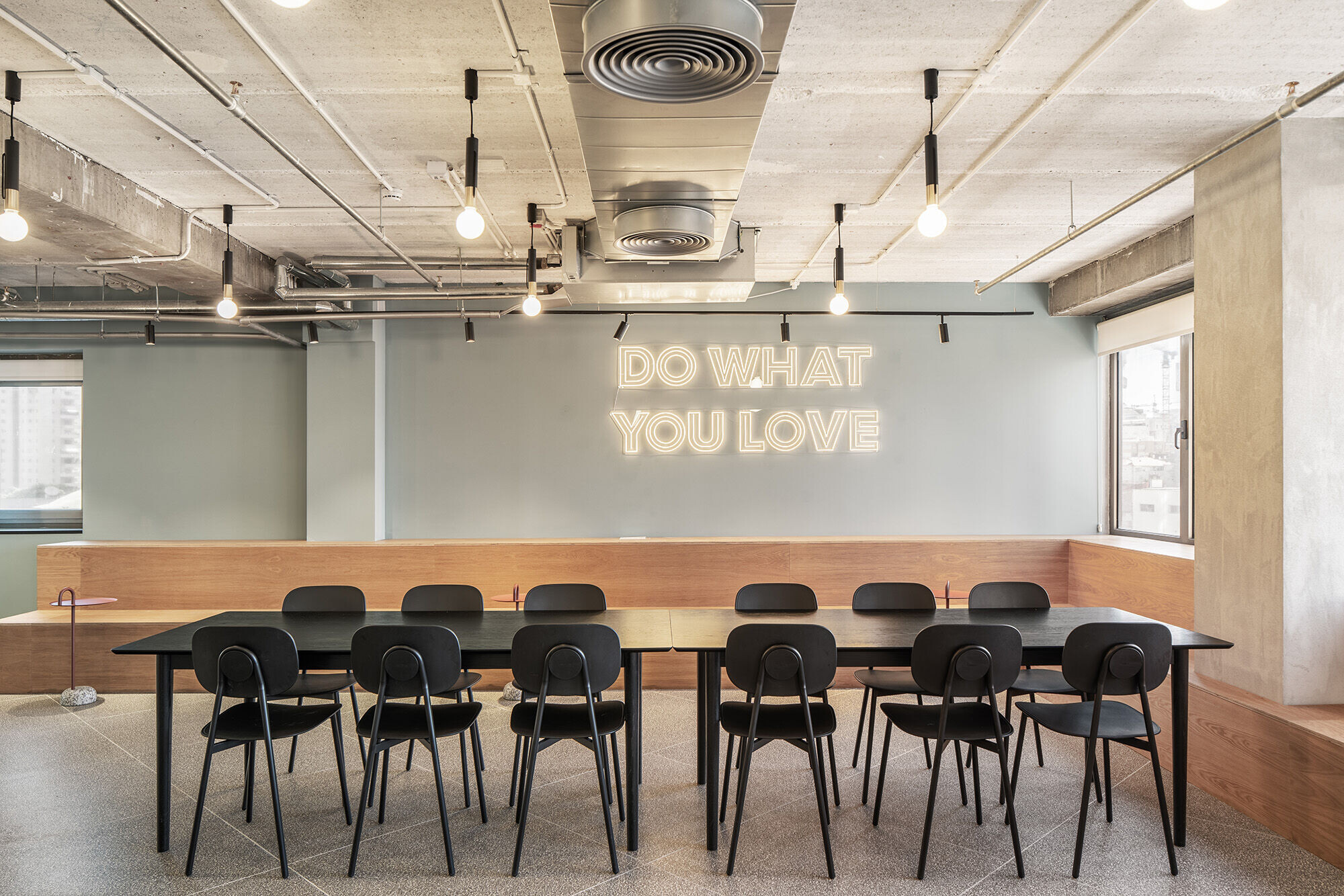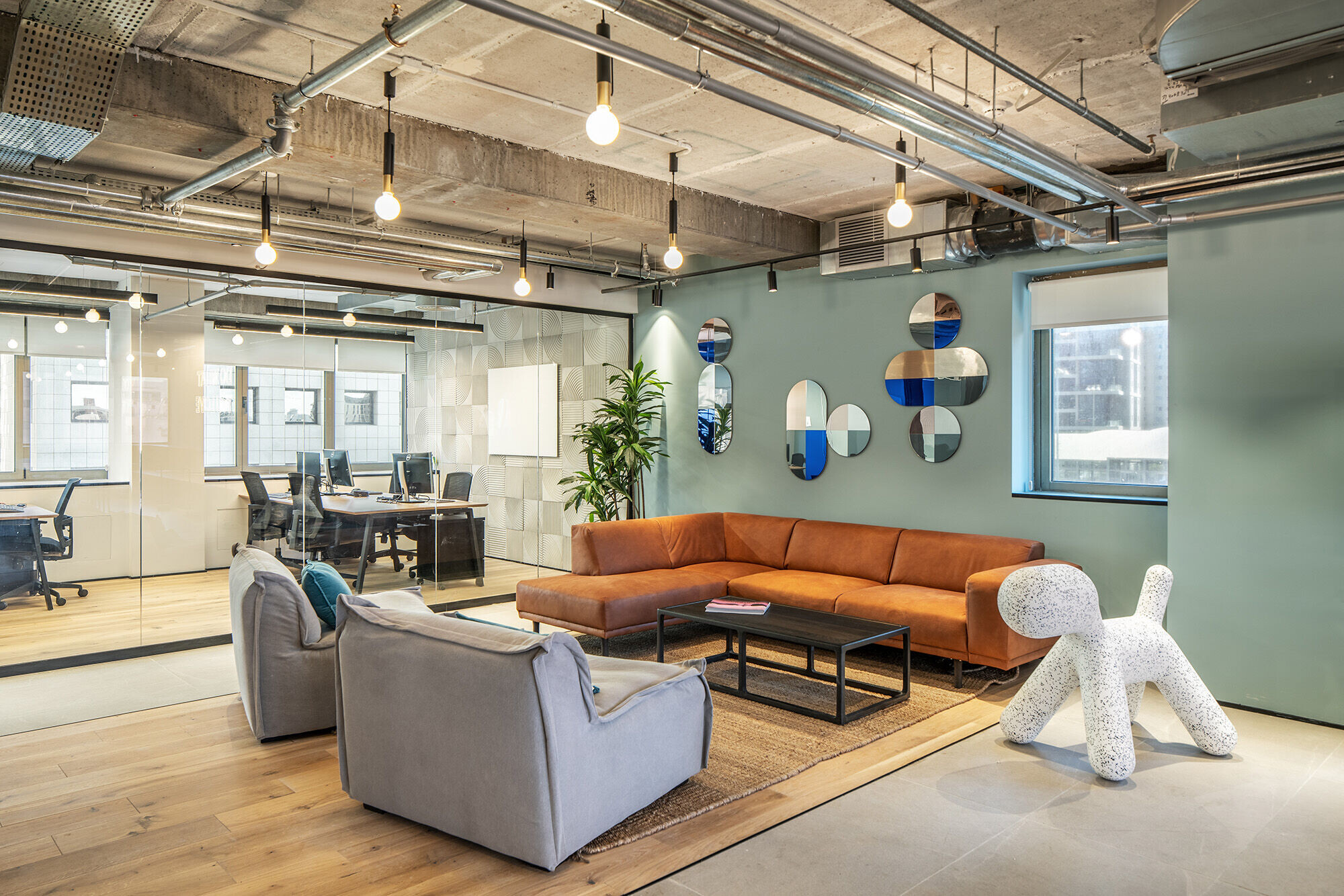 When designing an office, Switchup begins with the impression that the space should give. It should express the mission of the company to first-time visitors as well as long-term employees. The goal was to give the Day Two office the feeling of a medical workspace. The colors were chosen to be more monotonous than other offices we've designed, though that's not to say there's no color. In fact, the grayscale of the office is what makes the subtle color choices stand out, making the colorful pieces eye-catching and pleasant. Textures and patterns were chosen to give the walls more character, while maintaining the office's clean, professional atmosphere.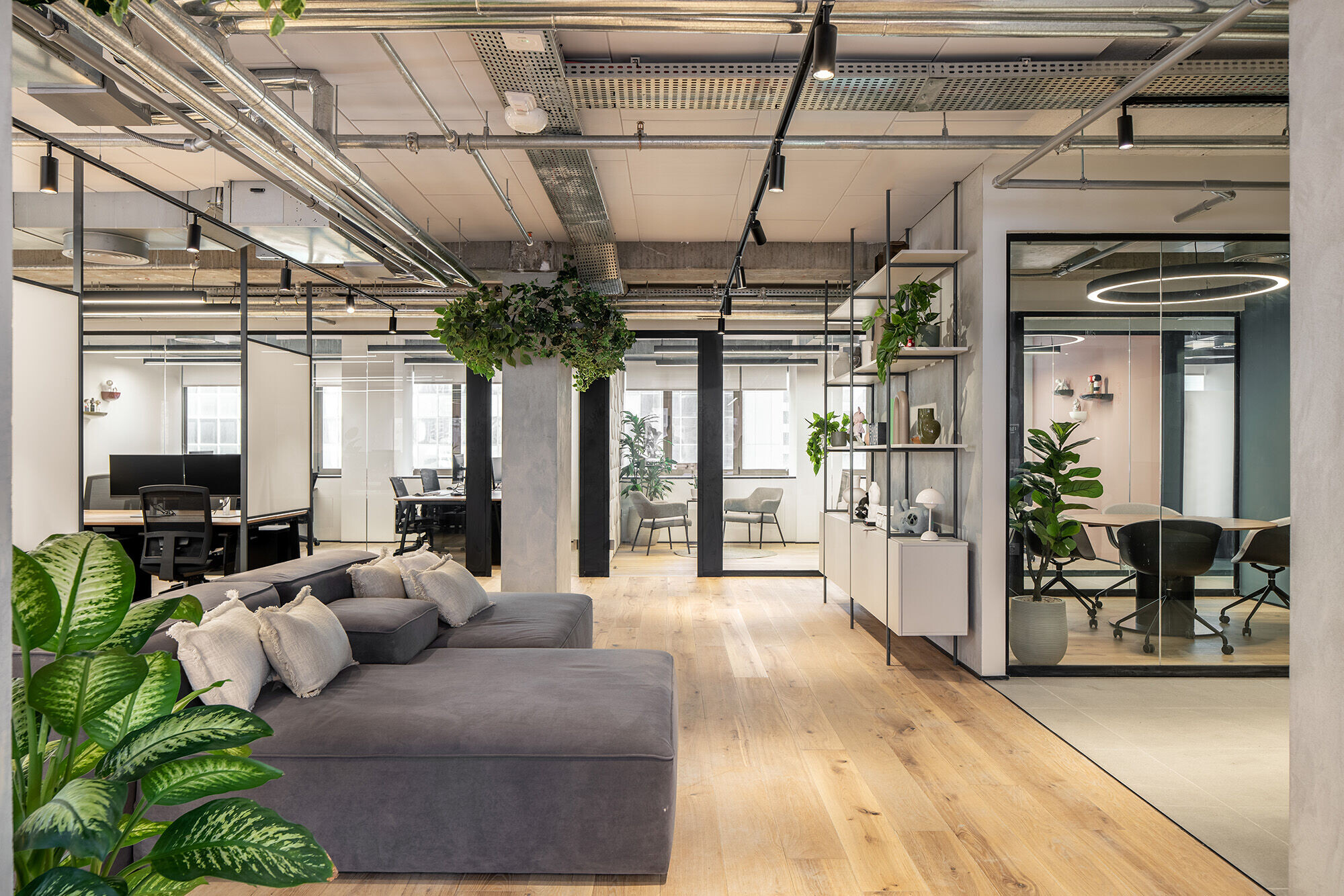 Hard, smooth surfaces were used around the office because they give the impression of cleanliness. Wood, tile, and polished stone were all used to add color and variety around the Day Two office. Plants were also placed throughout the space because of their mental health properties. Plants improve the mood of people around them, they have an association with life and make any space feel more open and free.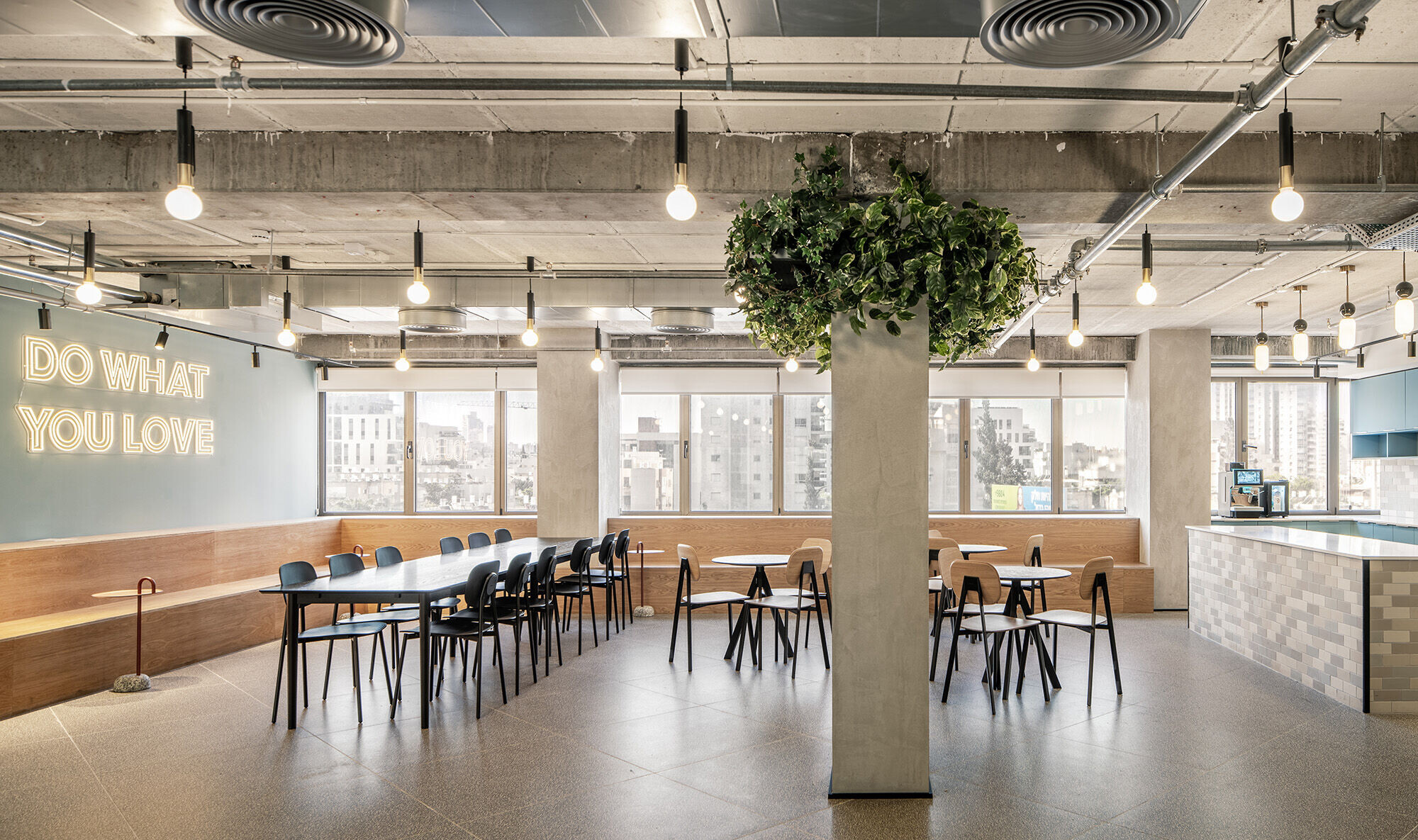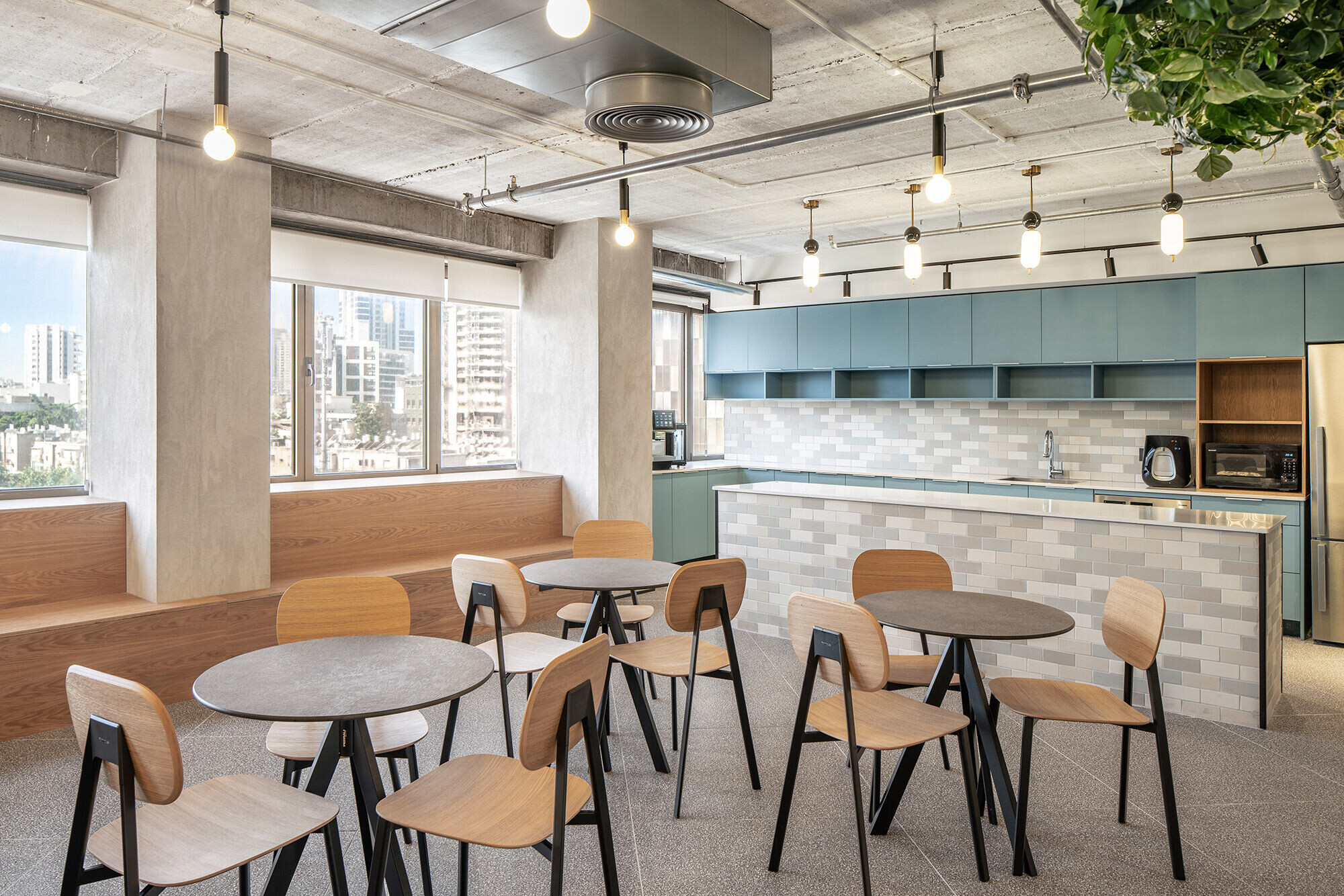 Studies show people make an impression within the first eight seconds of entering a room. Since the Day Two team is working hard to improve the health and lives of people around the world, Switchup wanted to be sure everyone walking into this office immediately felt confident. Everyone stepping into this office should know that they are in the best hands possible