Bronsvoort Blaak Architecten has designed EeStairs' new headquarters in Barneveld, the Netherlands. Spanning across three floors, the 4800 square meter building has an 'Outstanding' BREEAM rating, making it one of the most sustainable production sites in the country.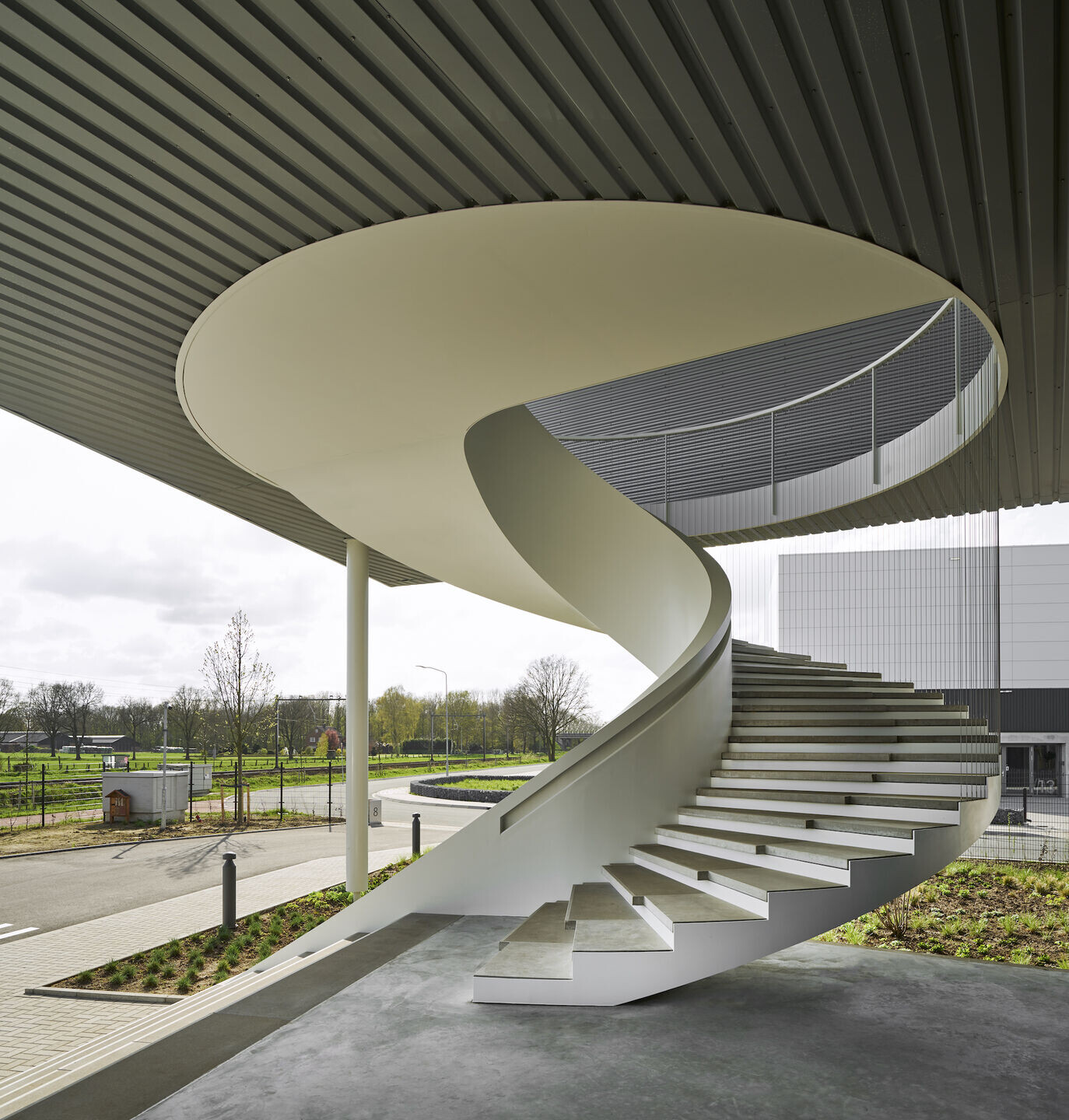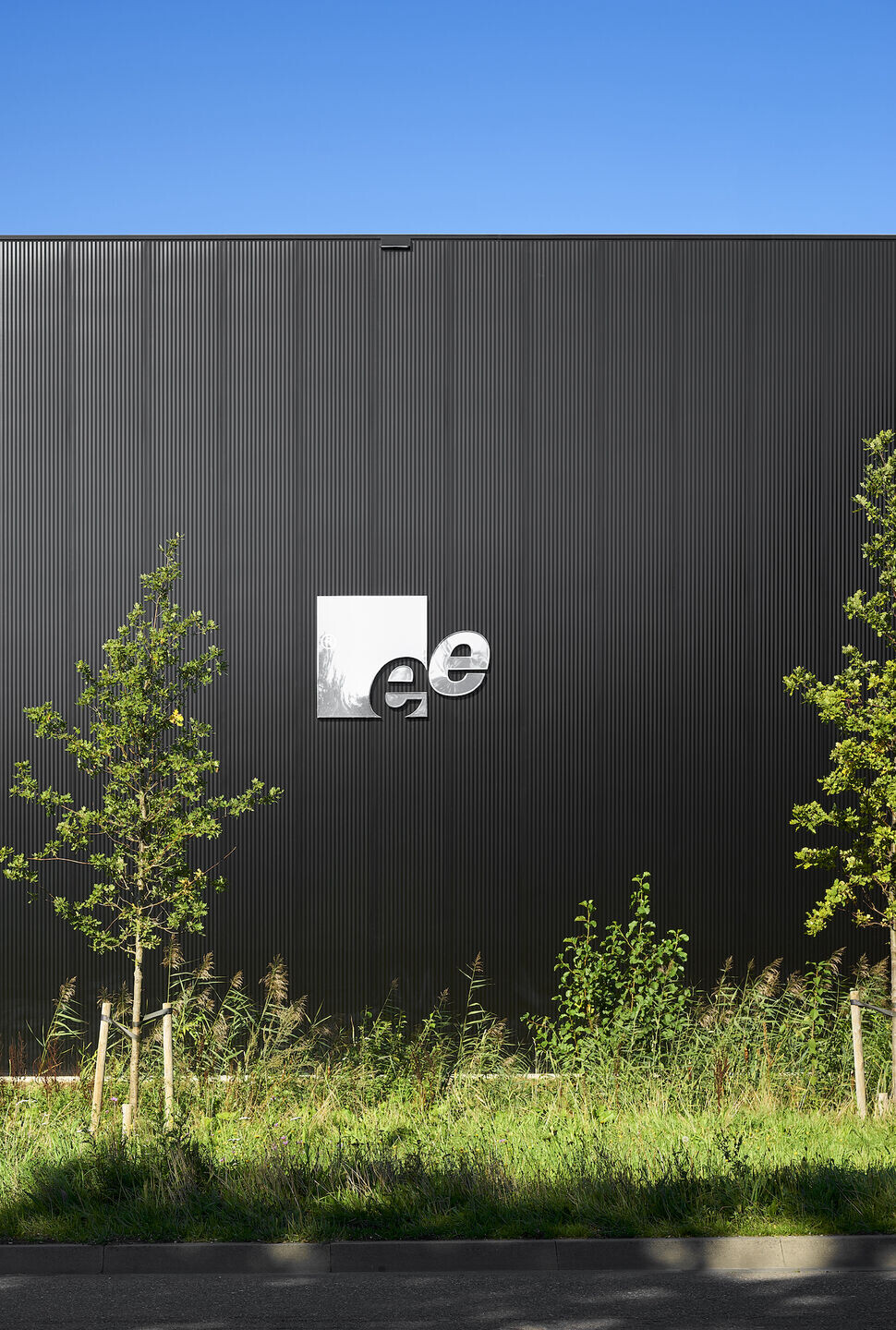 The task set by EeStairs for Bronsvoort Blaak was to create a new headquarters that combined a production site with work spaces, which was 'contemporary, challenging and cool.' A secondary aim was to create a building that expressed to visitors what the company is able to achieve in terms of design and production.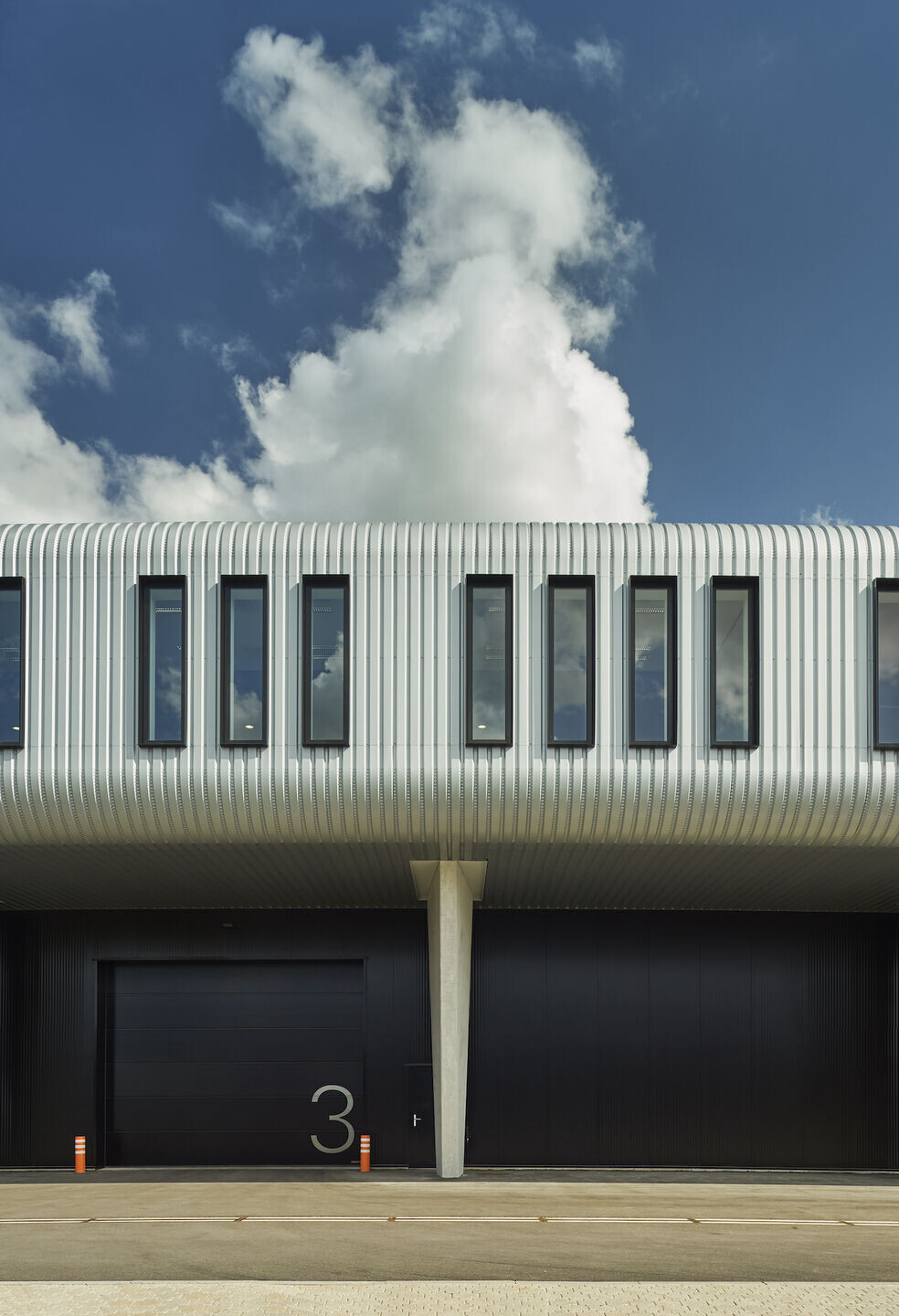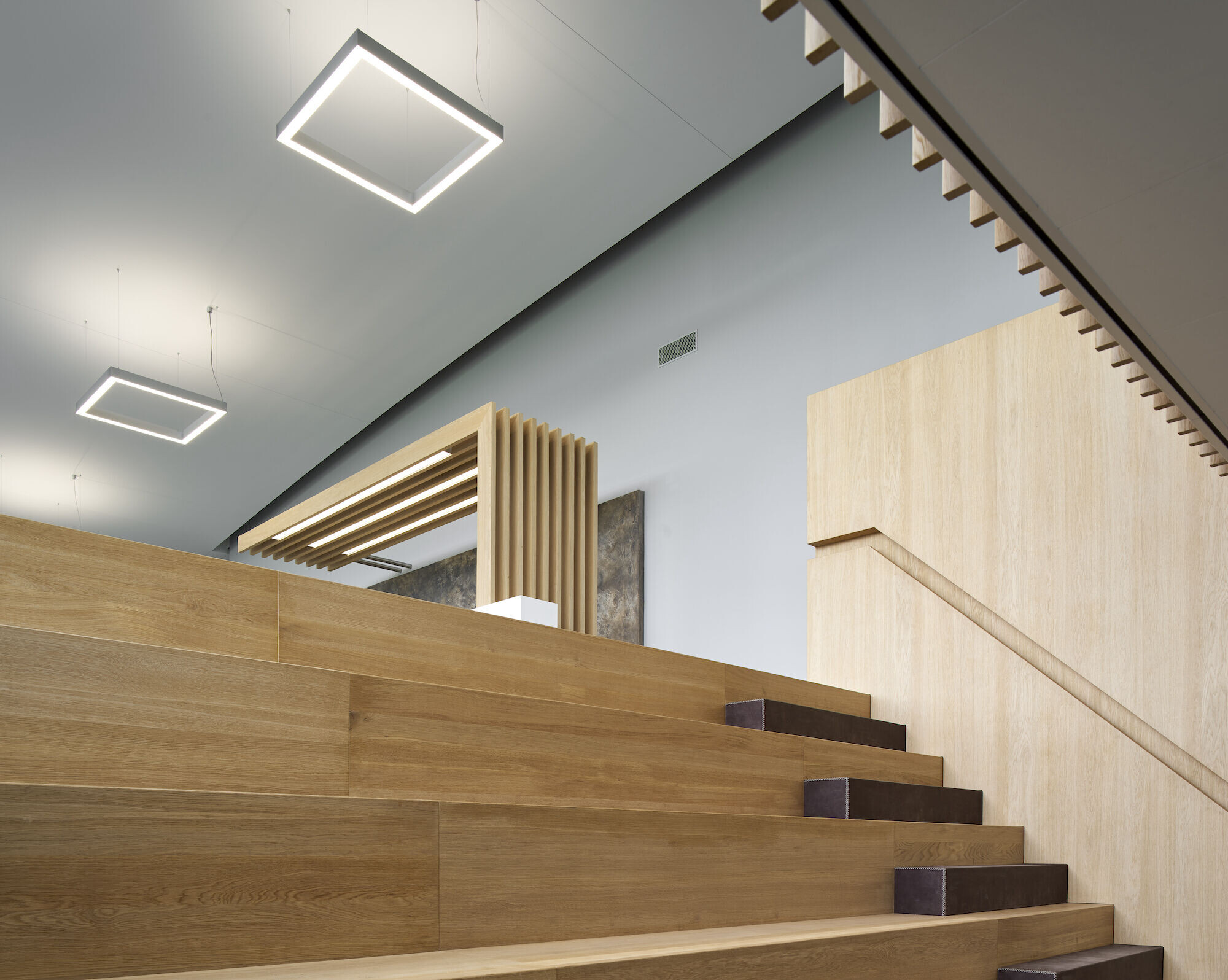 "For us, the building's character is elegance meets functionalism, and from day one we wanted to change how people felt about visiting production sites," explained Anton Bronsvoort of Bronsvoort Blaak. "EeStairs is a hugely creative company that excels in its field - and the new headquarters had to reflect that.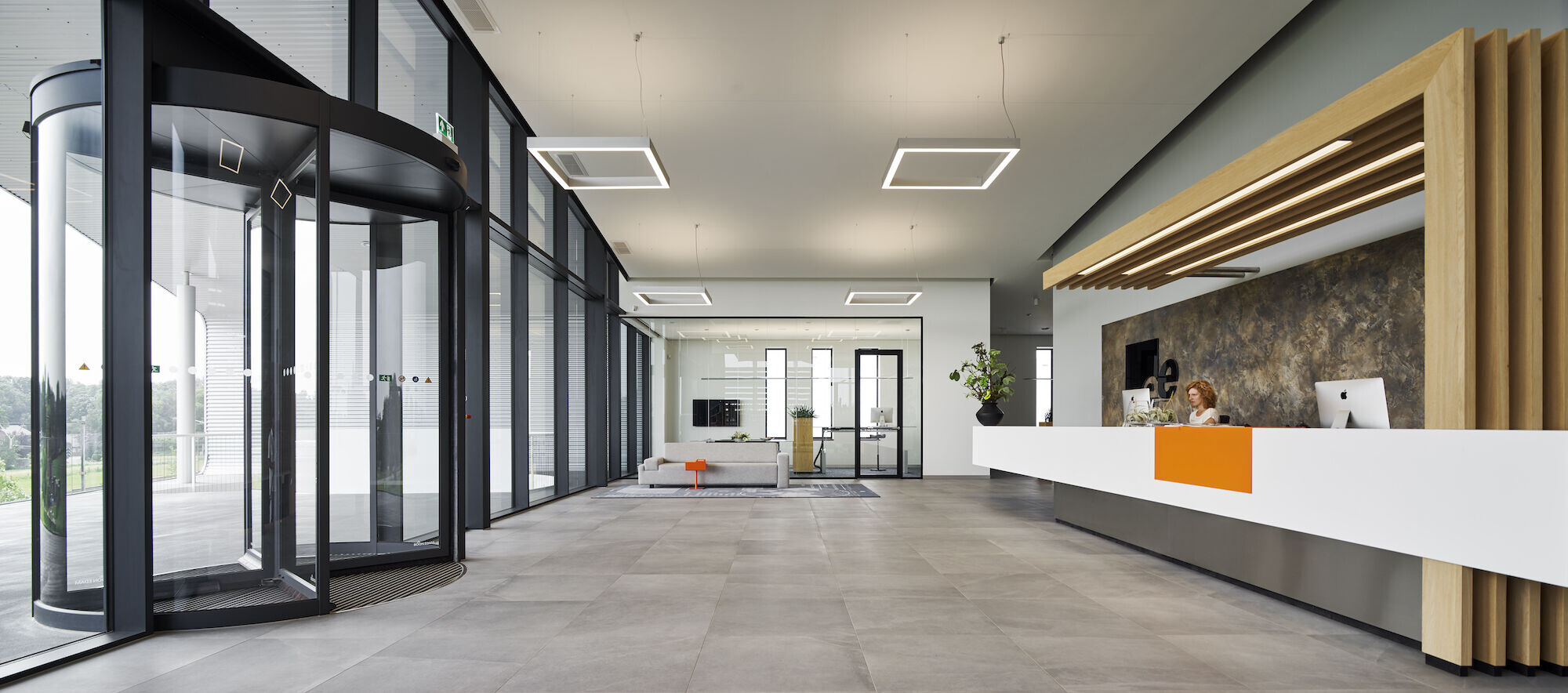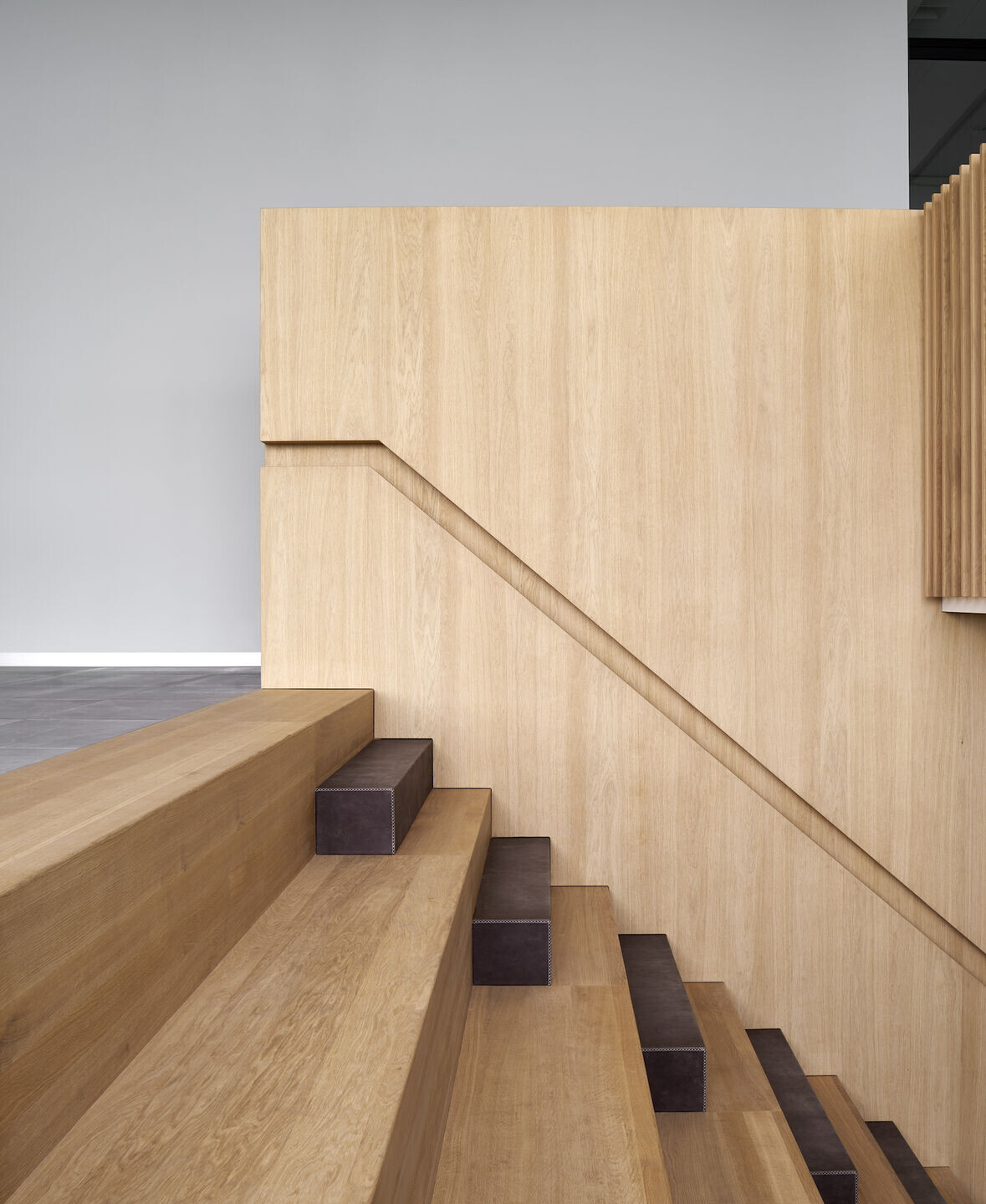 "The building's giant roof is one of its most impressive features, acting like an umbrella, as we have a lot of rain in the Netherlands! There is an element of storytelling to the roof, too. EeStairs is under one roof - and it's here that we achieve excellence. Hospitality is important to EeStairs and glass has been used throughout to make guests feel as though the building is somewhere that is open to explore."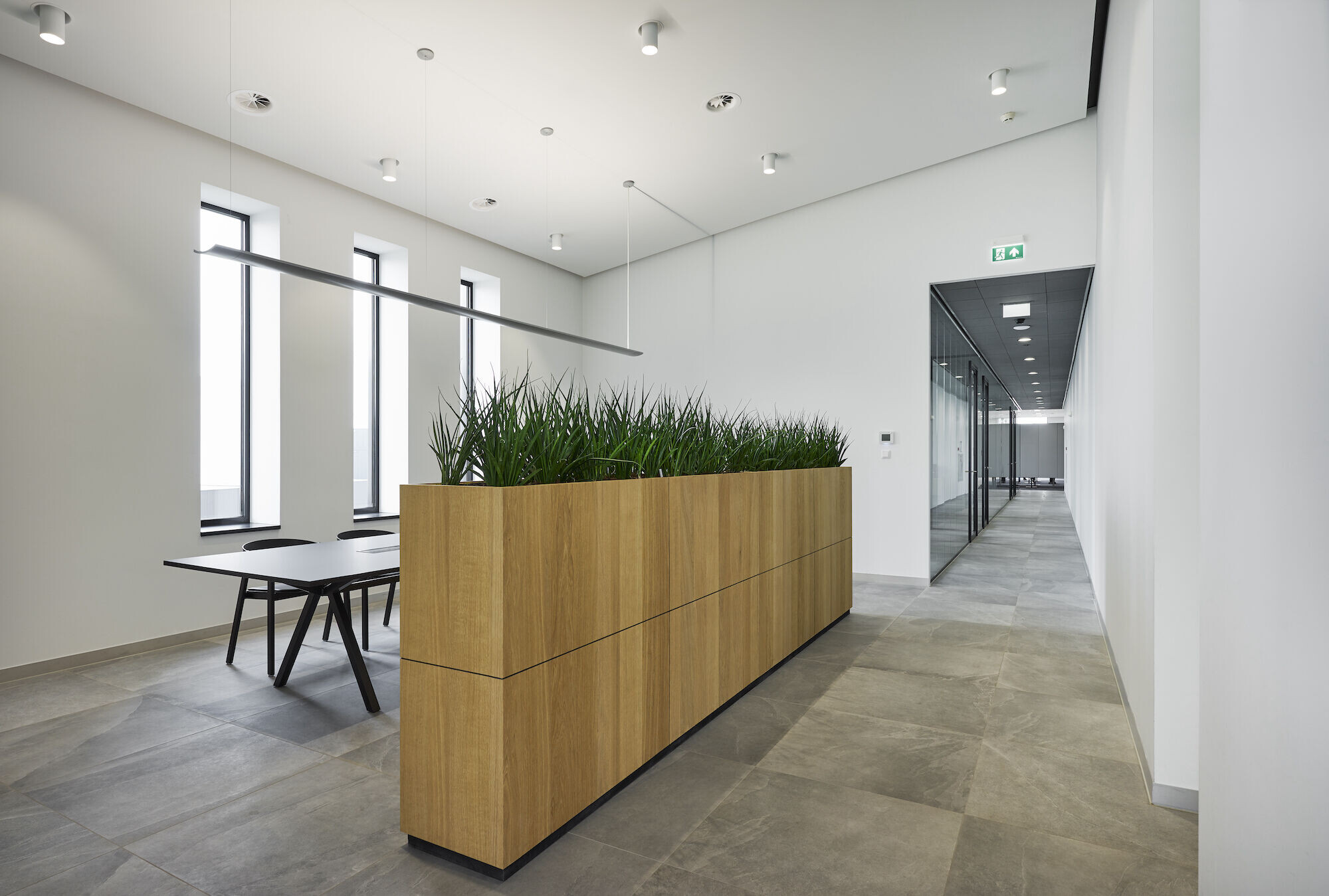 Visitors to the building are greeted by a statement helical staircase at the front of the building that combines with a spiral stair that provides access to the building's main entrance. The entrance is a large, open space with a curved ceiling and an information desk, created by the team at EeStairs. From this space, guests can enjoy impressive views of the surrounding green areas.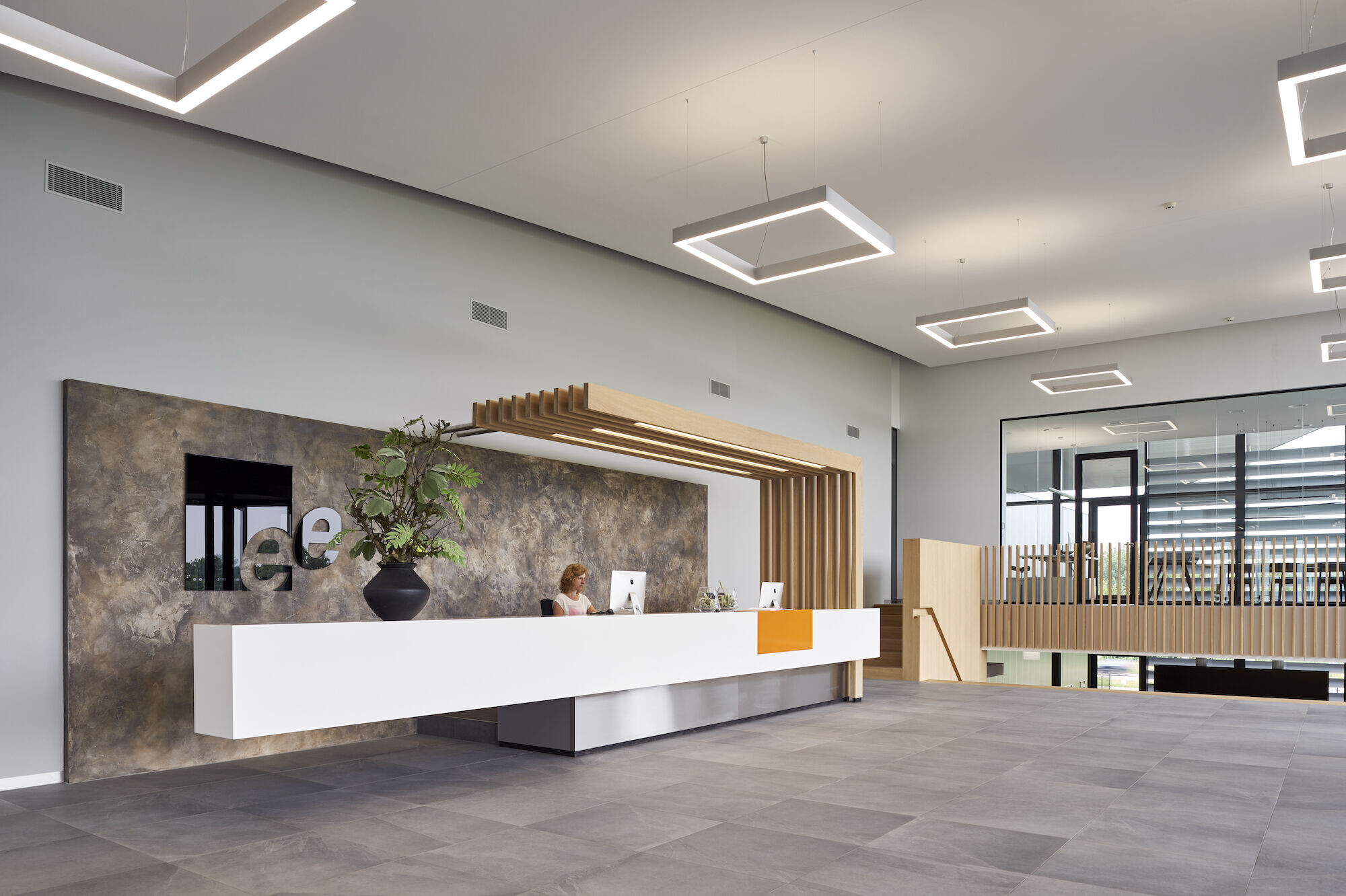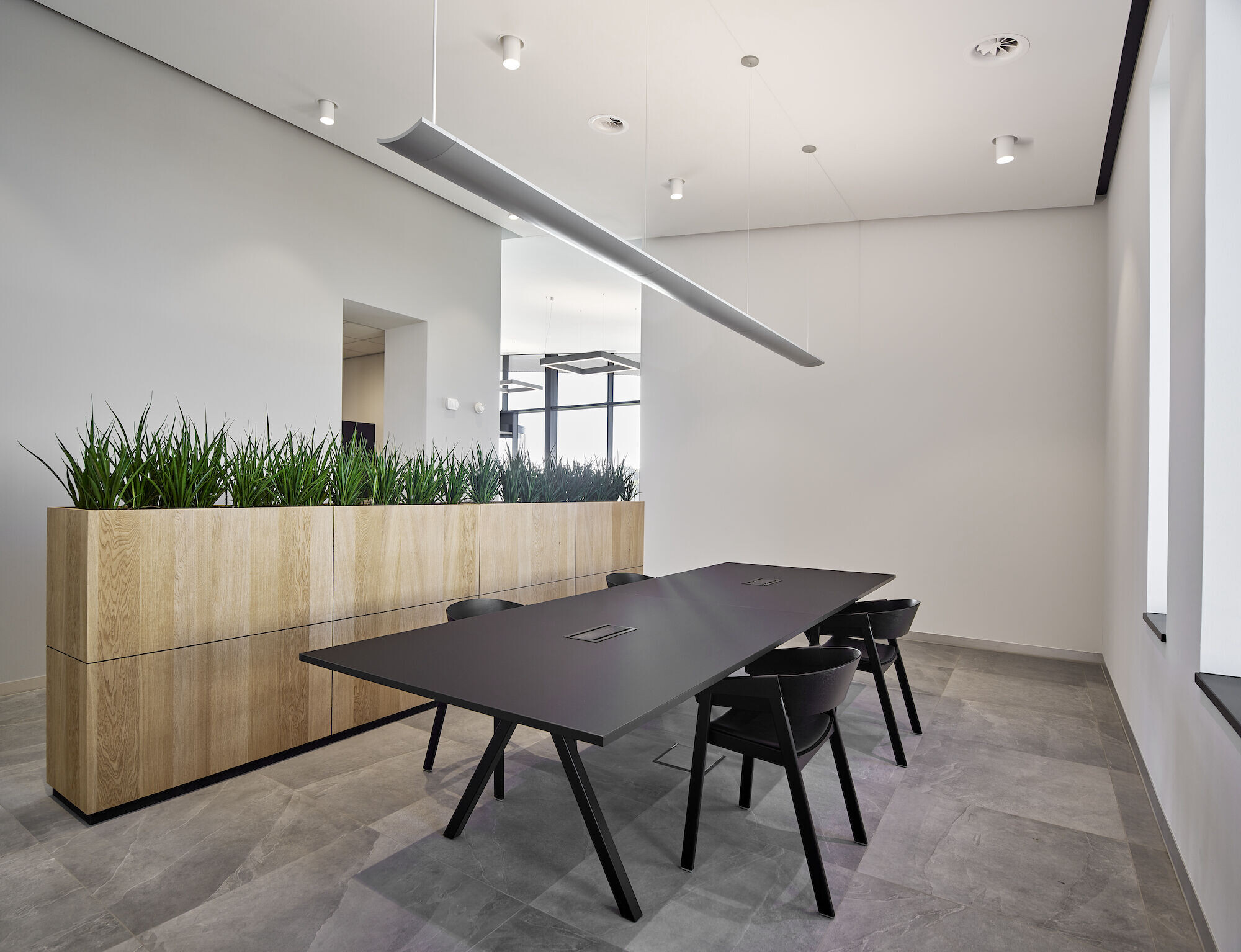 The three key departments in the production space consist of a steel workshop, a finishing area and a wood workshop. All three departments are connected by overhead doors, allowing movement between departments in a logical order as production progresses.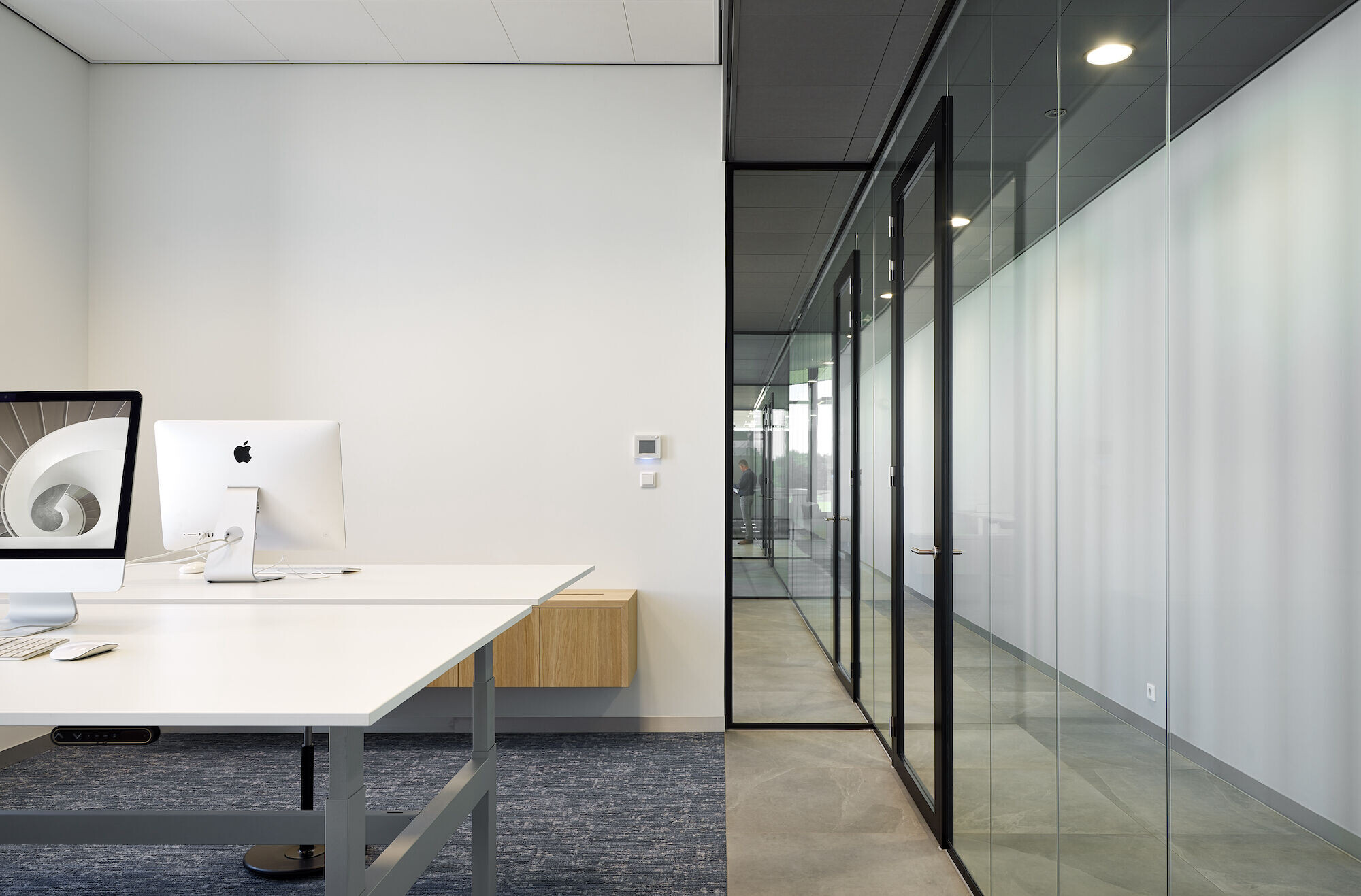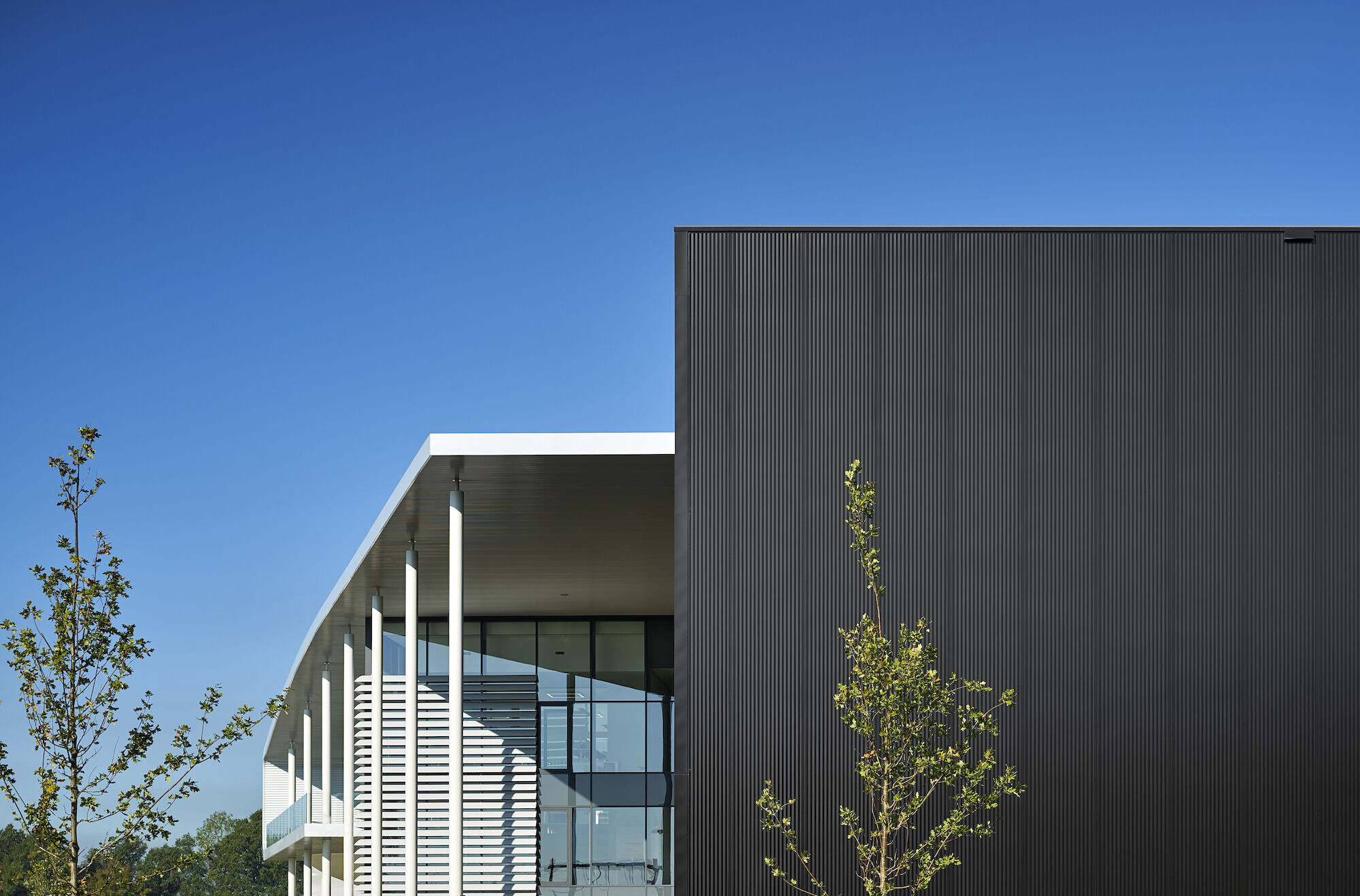 Team:
Client: EeStairs
Architects: Bronsvoort Blaak Architecten BNA
Design: Peelen Interieur
Photographer: Hans Morren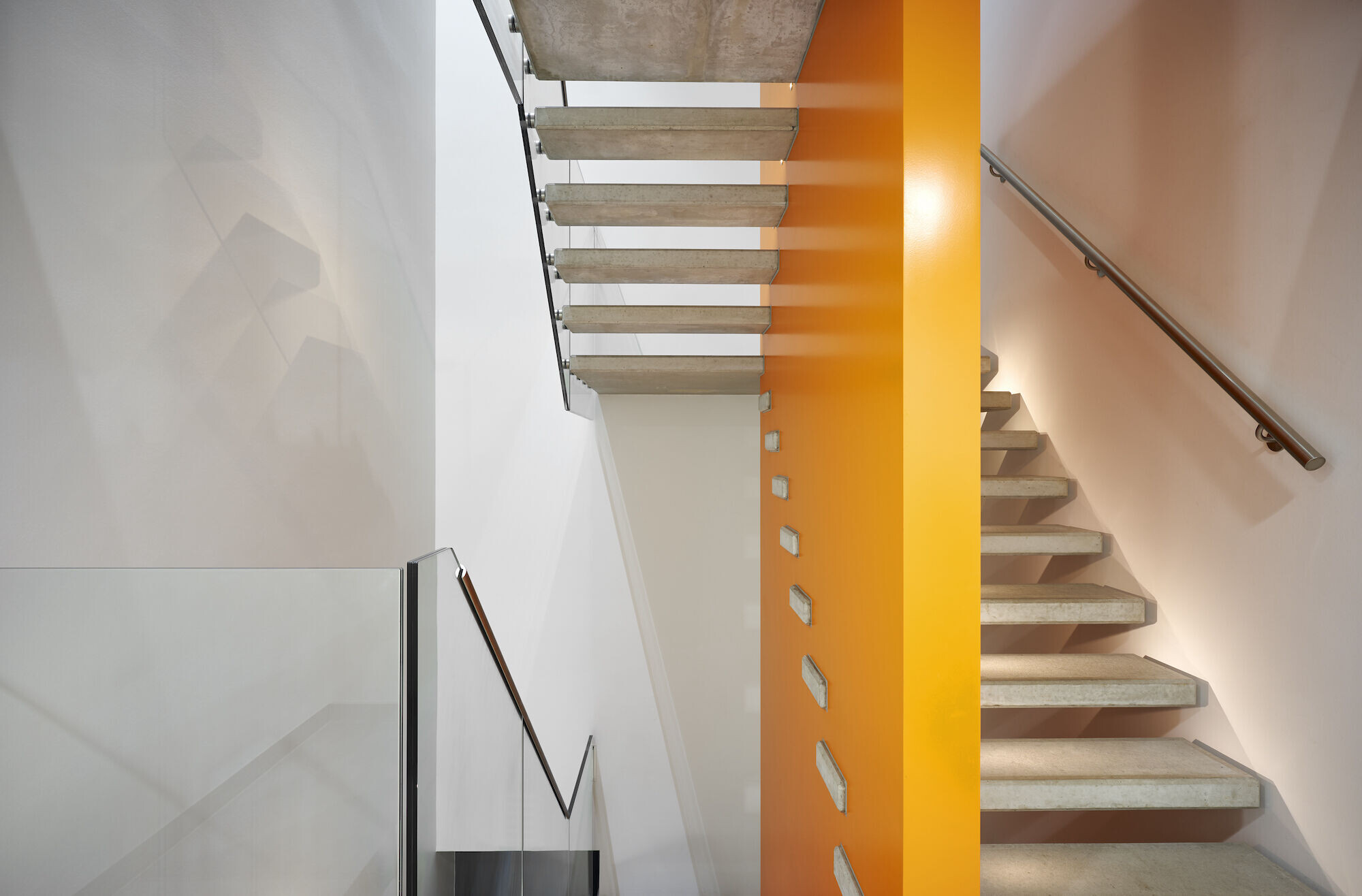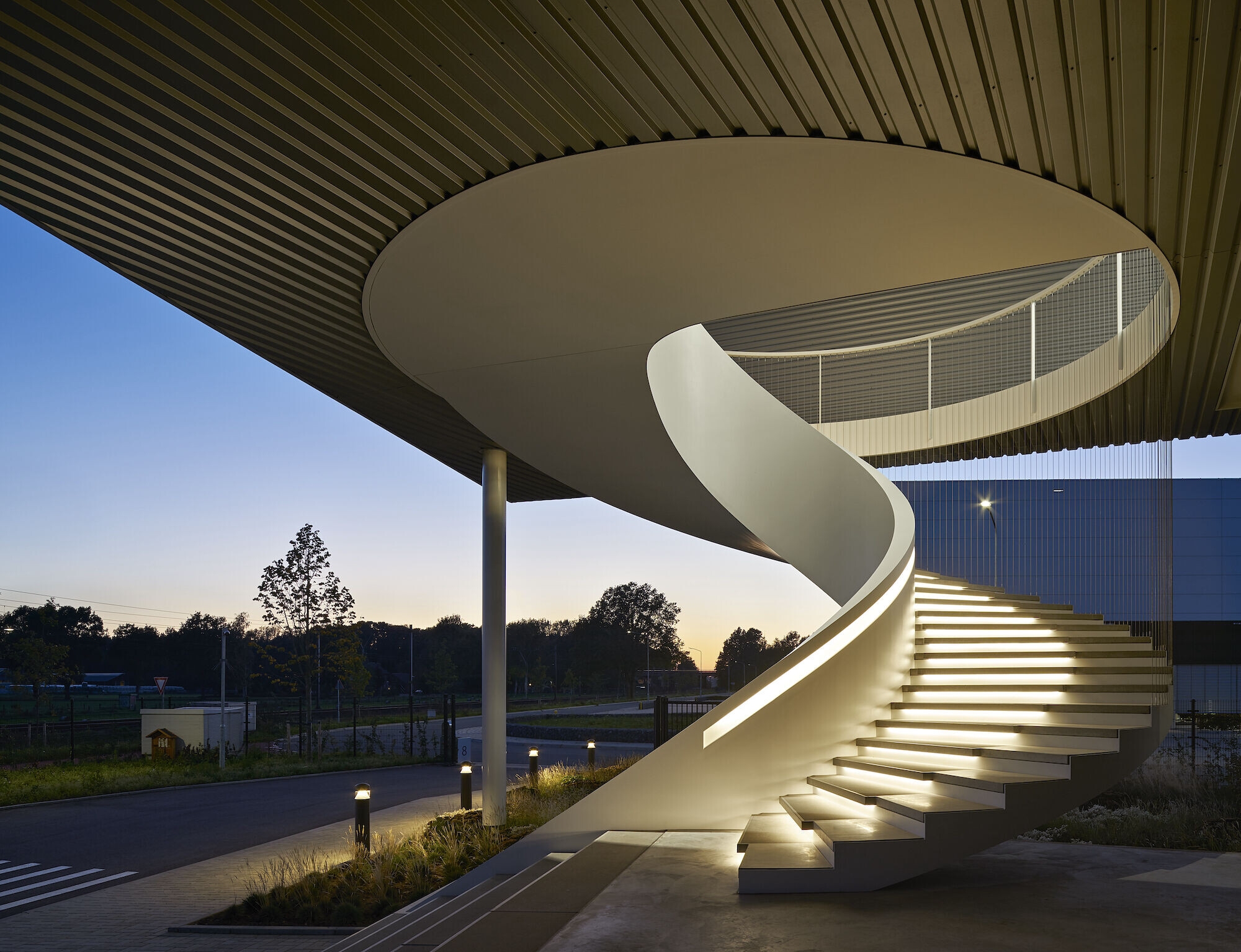 Materials Used:
Reynaers Aluminium, Bolidt, Plan Effect, Schneider Electric