Gasco Goodhue St-Germain is a law firm located in downtown Montreal that provides legal advice to the insurance industry throughout the province of Quebec.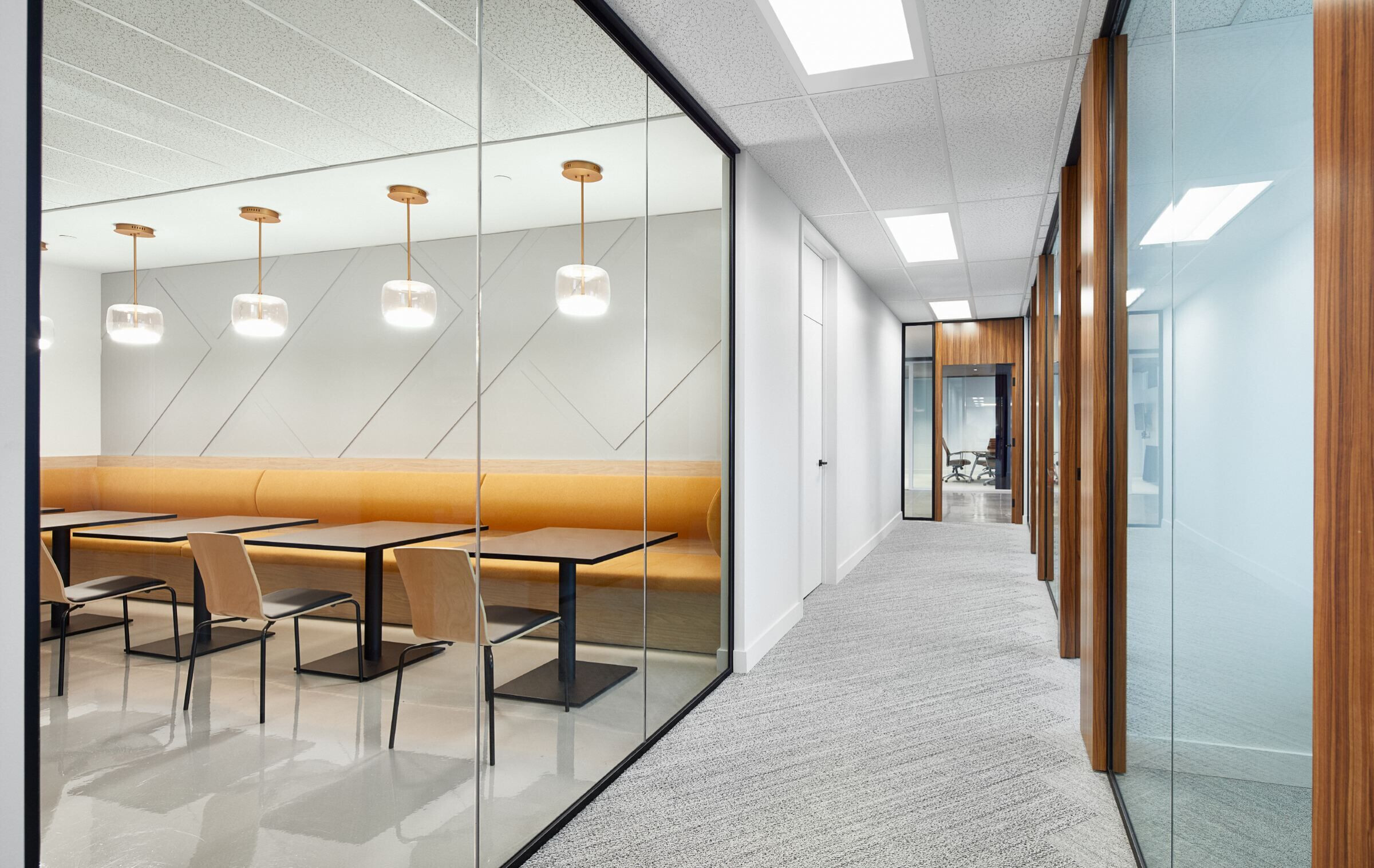 With the end of their lease coming up, the client began looking for a building that would meet their needs. They mandated Conceptum to support and advise them in this project. Having occupied the same premises for the past several years, they wanted not only to modernize their corporate image but also to delimit the public areas from the private areas, the latter which would be accessible to employees only.
Directly overlooking the elevator lobby, a reception, waiting and conference area quickly took shape. Therefore, clustered at one end of the premises, no visitor can enter the staff-restricted area.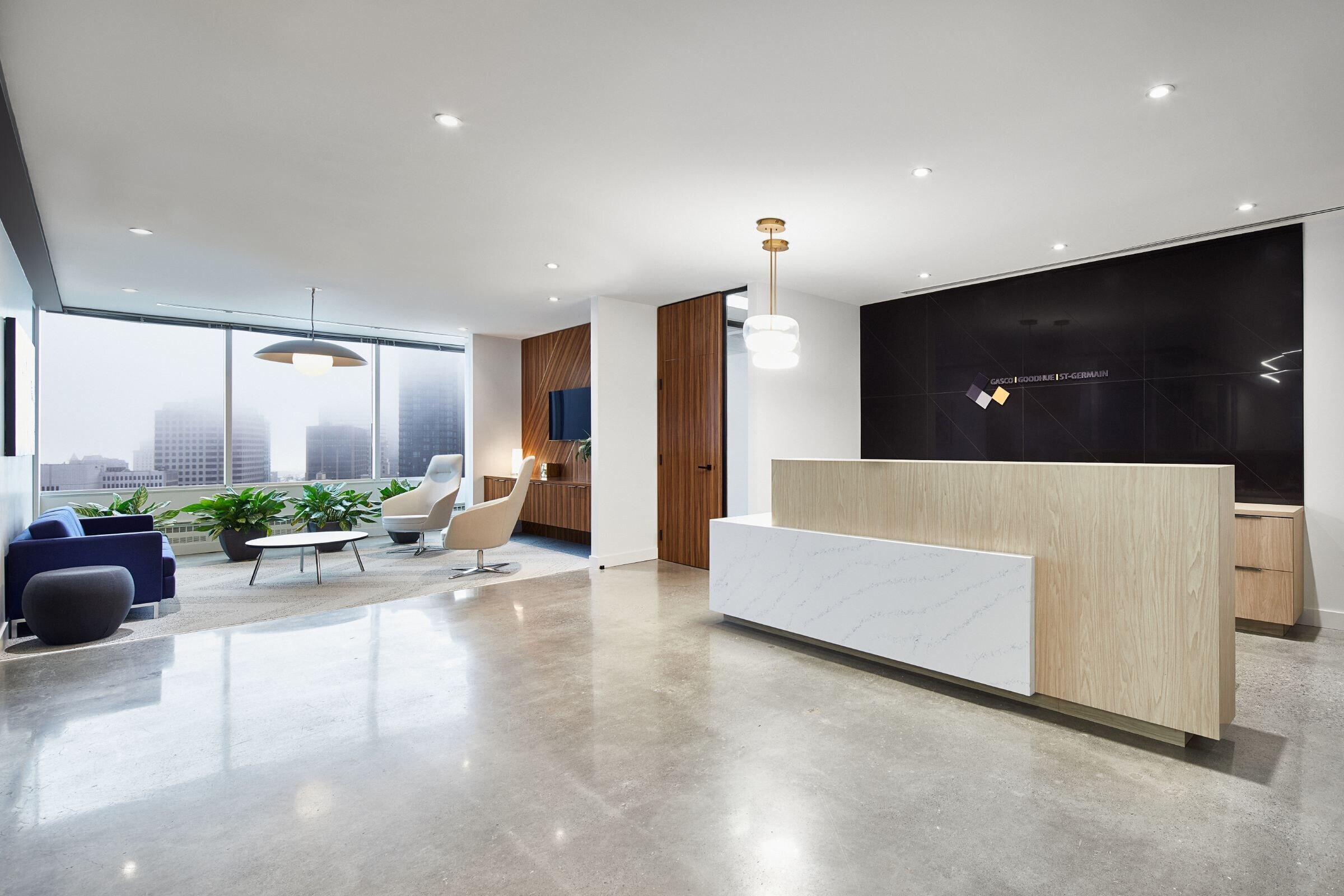 Clients were looking for a calm, refined environment that had character. Conceptum chose to use wood for specific architectural elements, such as doors and facades, as well as bespoke furniture in the waiting and reception areas.
Located on the 19th floor of an office tower in downtown Montreal, the premises boast natural light throughout the day and the reception area is particularly privileged. We chose to highlight this natural light by using a neutral and luminous color palette and by adding black to give it some character.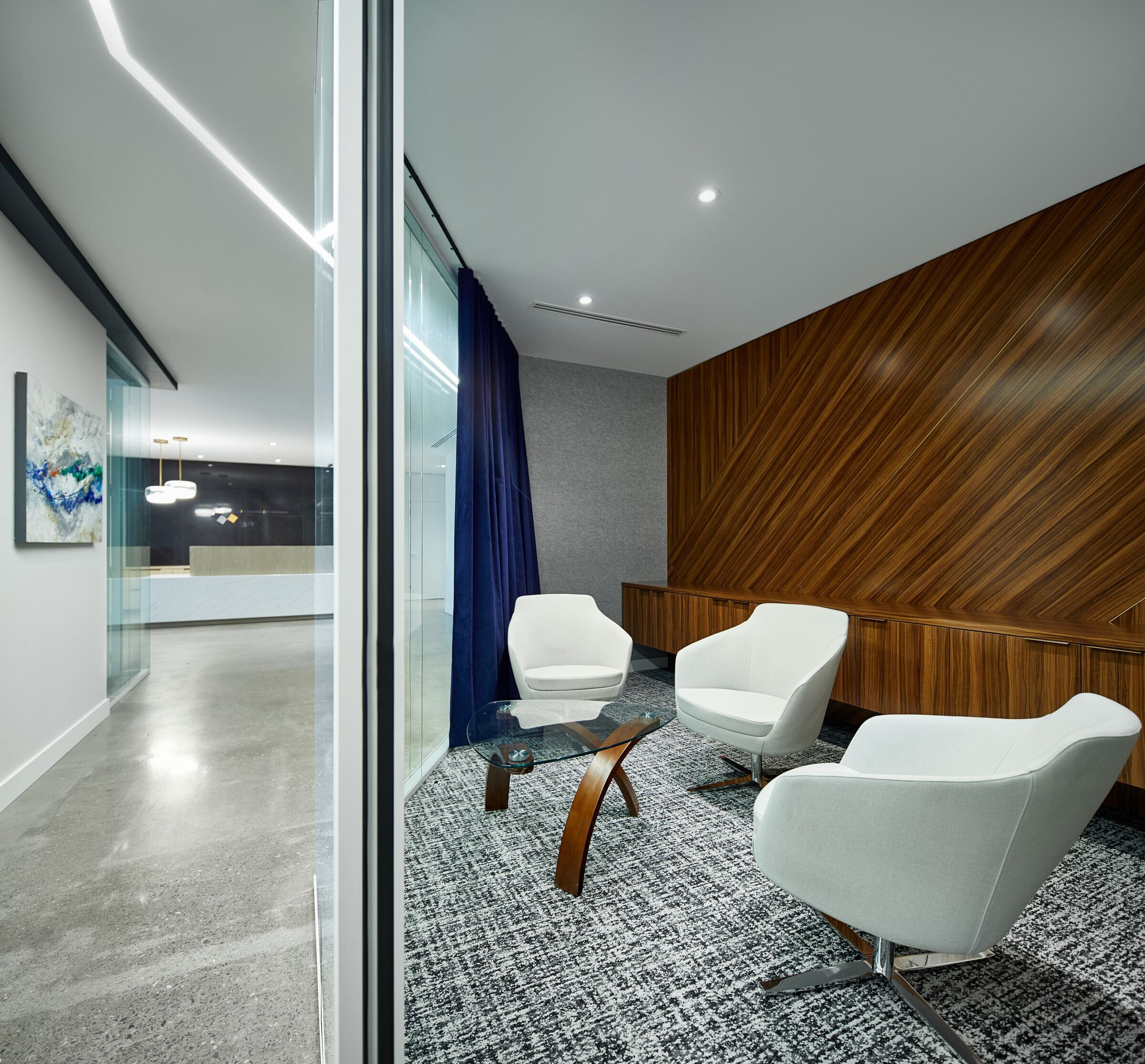 For the conference rooms, we wanted to create a feeling of coziness by keeping the color palette neutral and bringing in warm and comforting textures such as velvet and wood.
Material Used:
1. Facade cladding: LDMA - Starwall // Vitrerie sur mesure inc.
2. Flooring: //Carpet : Interface, Shaw Contract // Vynil: Gerflor, Armstrong // Concrete: Sika, Beton LC
3. Doors: wood and plastic laminate - Héritage Ébénisterie Architecturale
4. Interior lighting: Arancia, Kuzco lighting, Liteline, Luminaire Authentik, Iguzzini et Lumentruss
5. Interior furniture: Global Furniture