Noble building materials such as copper and wood are allied with the simplicity of forms in this weekend house, 70km outside São Paulo. The residence reveals the priorities of architect Thiago Bernardes: contrast between volumes, interior-exterior transition spaces, diversity of constructive materials and techniques, use of color and generous views. Copper sheets clad the blind walls of both the social pavilion and the bedroom aisle, and also the pivoting aluminum-structured sunscreens that shade the living spaces from the intense afternoon sun.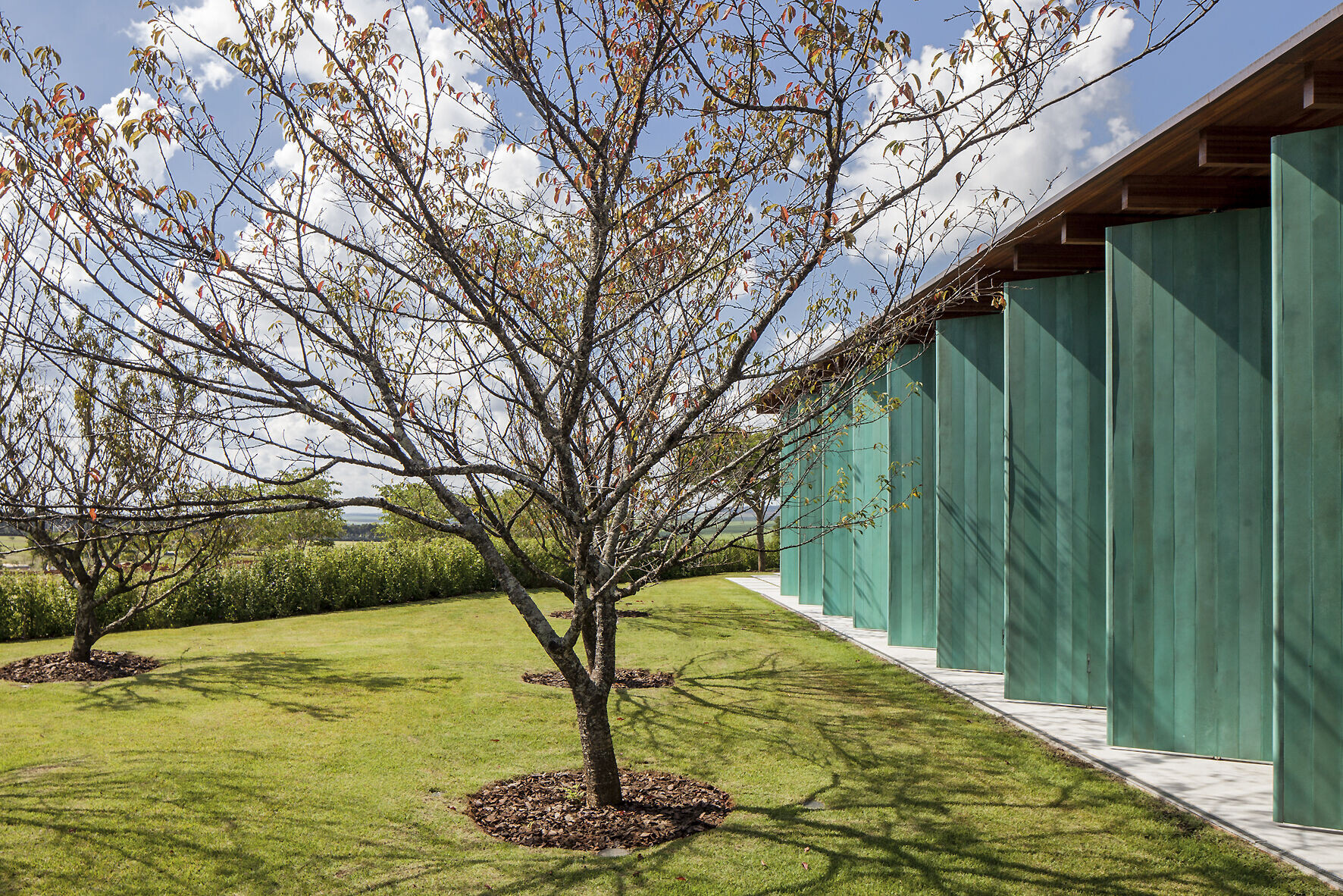 The choice of materials conveys unity to the spaces and surfaces of the house, but its two main volumes are built differently, structurally speaking, to give the house two basic different atmospheres. The volume housing the bedrooms is built as a reinforced concrete box with generous openings to let in light and ventilation into the bathrooms and sleeping spaces. Its compact shape is raised 40cm above the ground to avoid rising damp and to convey the feeling of intimacy and privacy.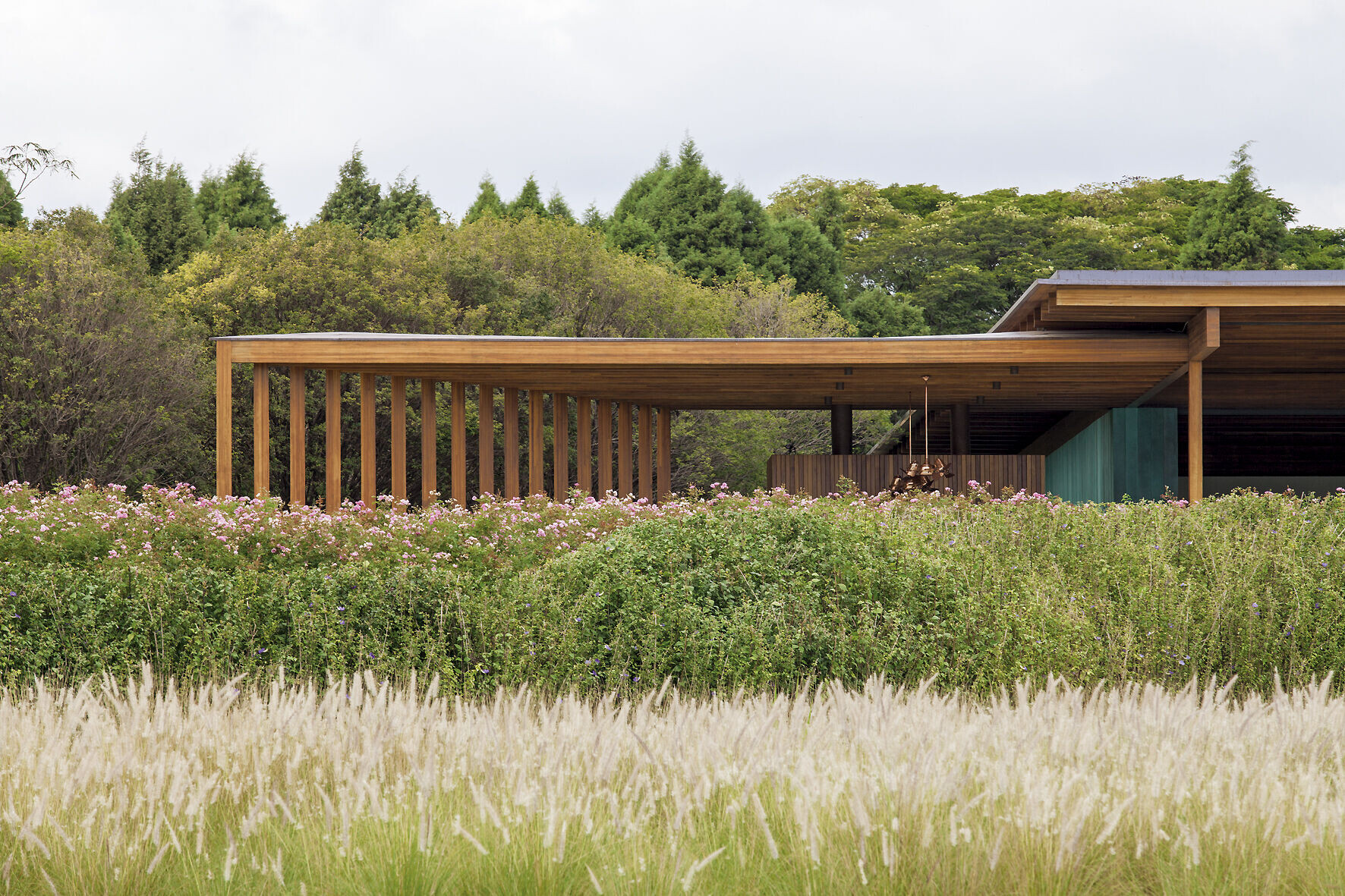 The social volume was designed as a light timber structure, conceived with wooden columns supporting glued laminated timber beams and a gently tilting, light roof resting on long spans and cantilevers. This wooden structure shares its stone flooring with the outside terrace, erasing the limits between inside and outside and making the house, here, extroverted.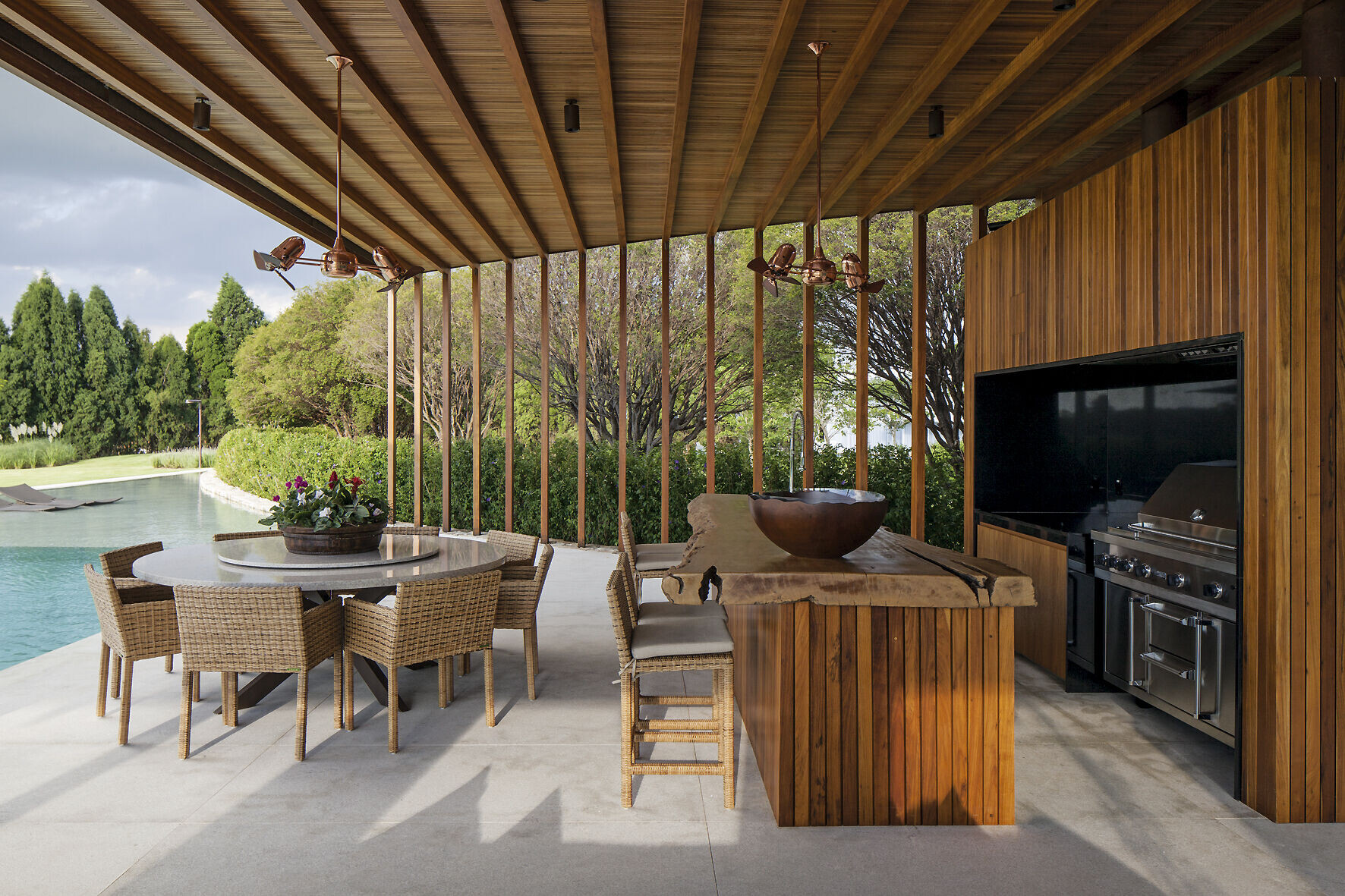 Location: Porto Feliz, SP
Year: 2013
Area: 910 m²
Architecture: Bernardes Arquitetura
Team: Thiago Bernardes, Jaime Cunha, Carolina Penna, Raquel Pereira Alves, Daniel Vannucchi
Interior Design: CSDA Arquitetura e Decoração
Landscape architecture: Maria João
Lighting: Lightworks
Construction company: All'e Engenharia
Management: Cimenge Engenharia
Electrical and Hydraulic Installations: Grau Engenharia de Instalações
Structural Project in Wood: Ita Engenharia (Hélio Olga)
Structural Project in Concrete: Leão Associados
Photos: Leonardo Finotti