Visionary public school in Belgium supports play and flexible learning. The new public school Go! Campus Zottegem in Belgium is designed to offer playful learning landscapes with reference to Belgian culture and nature.
To support 21st century education, the 4,400 sqm public school places the learner at the center, and provides students with more freedom of choice, space, and self-direction.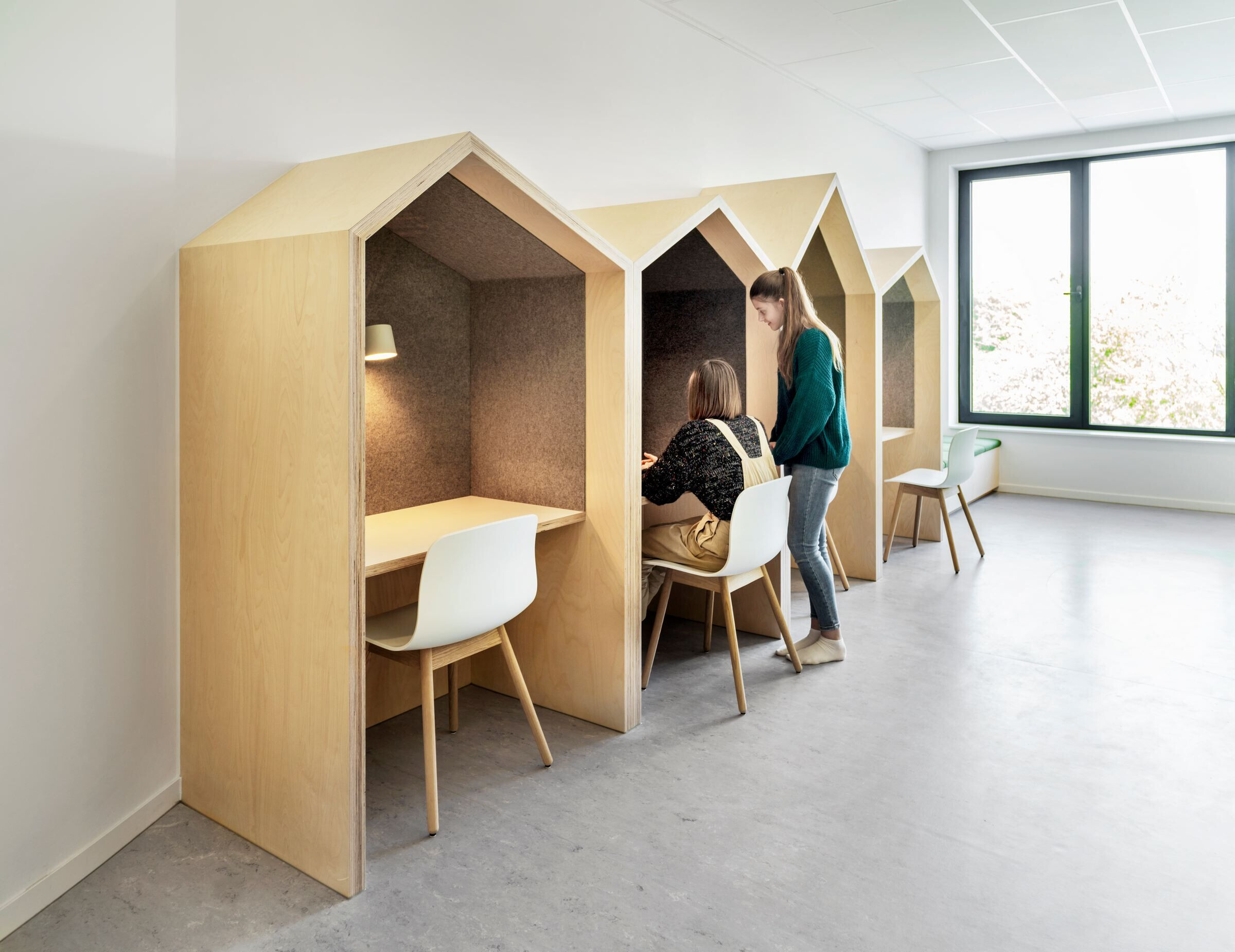 The school encourages movement, interaction across age groups with learning landscapes designed to stimulate children's innate curiosity and motivate life-long learning. The outdoor landscape connects the school with a playstreet that offers learning everywhere, indoor as well as outdoor.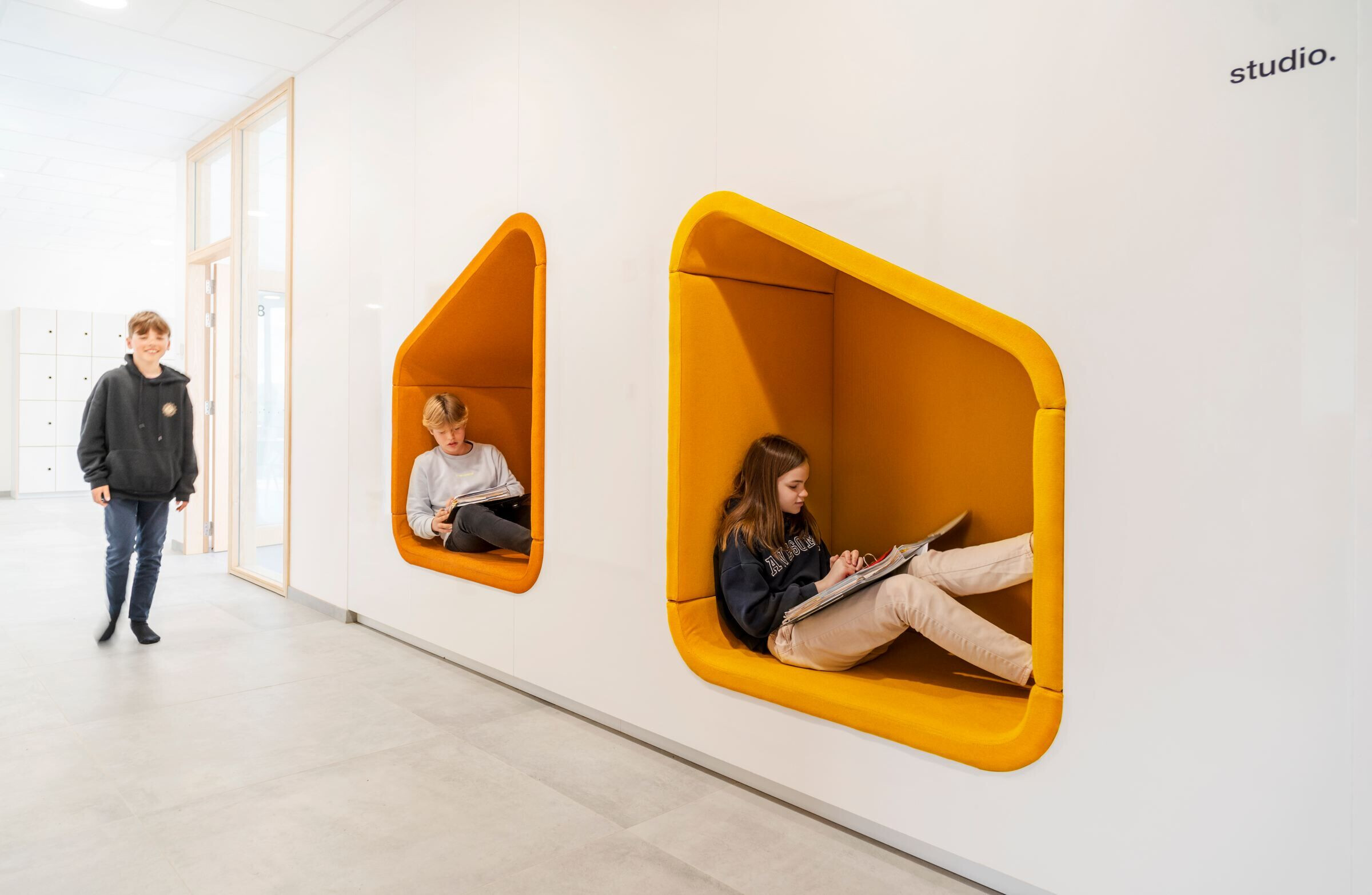 The design solutions reflect the three landscapes of Belgium, merging culture and nature in the new vibrant environments. The design concept was based on creating a red thread throughout the whole campus area connecting space and play with spatial freedom.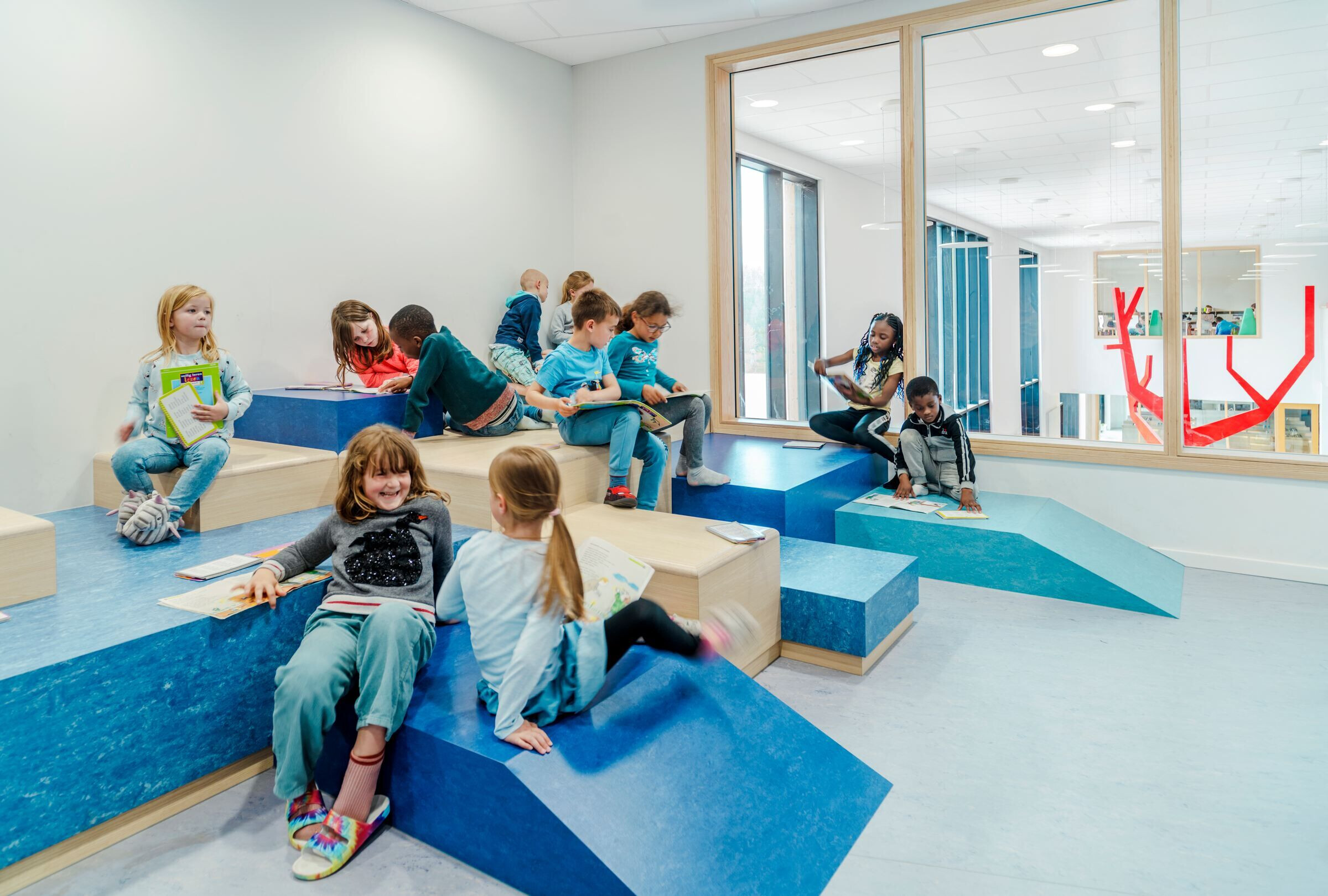 With a tube slide connecting floors and organic interior shapes, the design creates an imaginative world for the students at kindergarten, primary and secondary school.