Drawing inspiration from its historic Boston location, Grubhub's reimagined office creates an inspiring space for employees. As the leading online and mobile food ordering and delivery marketplace in the U.S., Grubhub wanted to bring its recognizable brand to life while providing a high-performance workplace.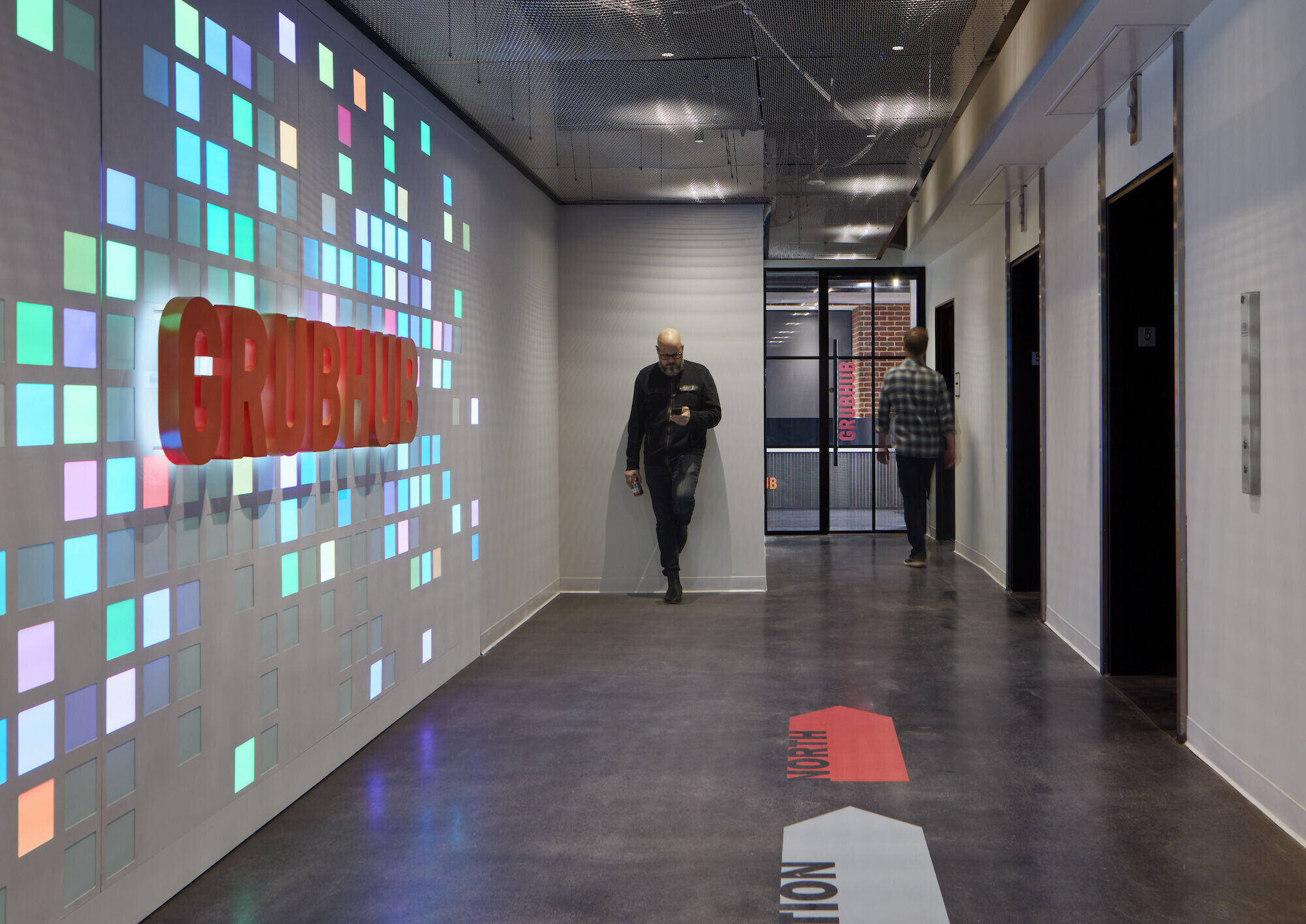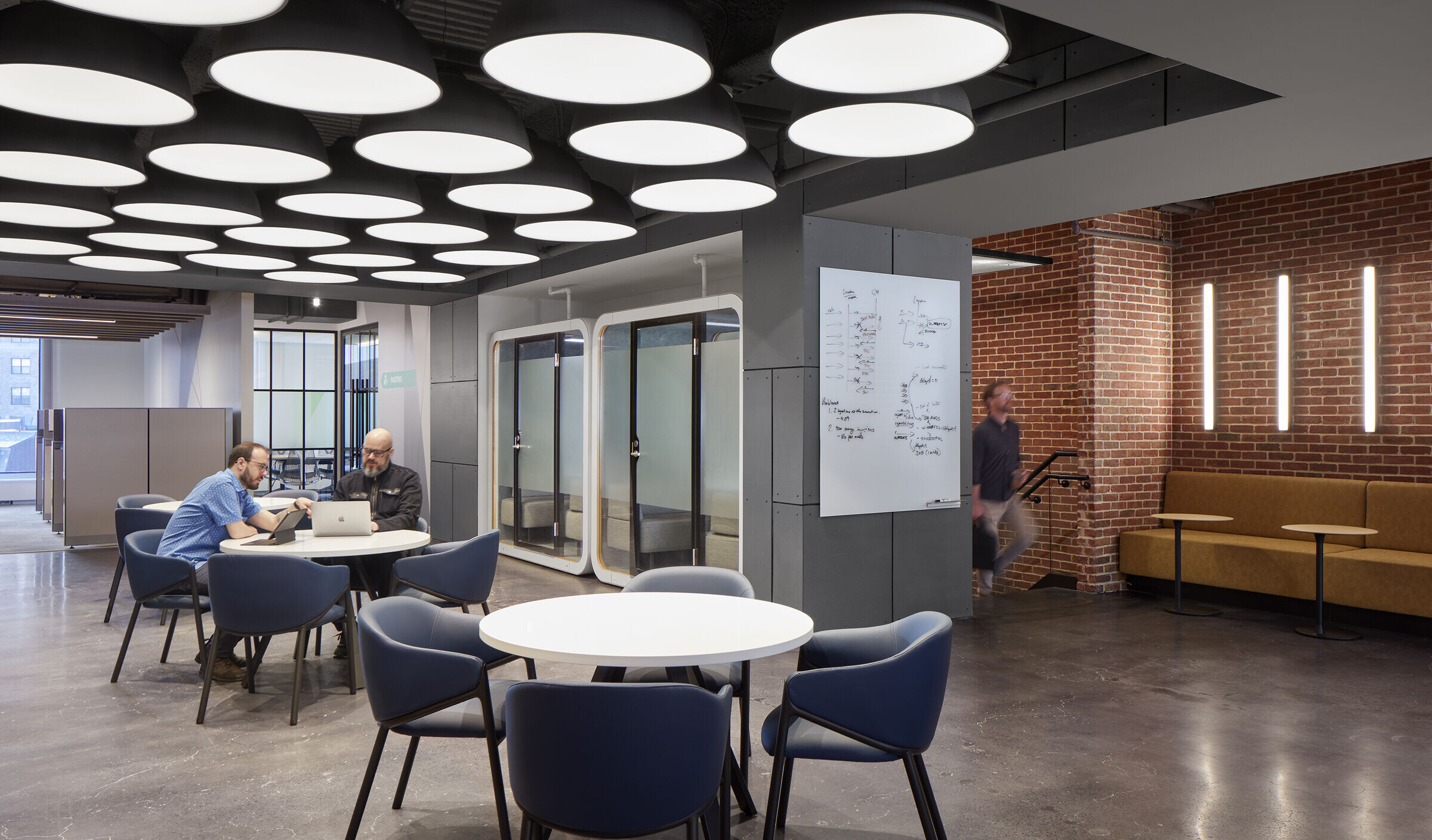 The design of this new 77,000-square-foor space merged Boston heritage and urban sophistication with the dynamic and energizing Grubhub brand. The design team combined worn wood referencing the aged structures of the famous Boston harbors, historical New England brick, and dark natural steel that formed the backdrop to high performance and unique workplace environments.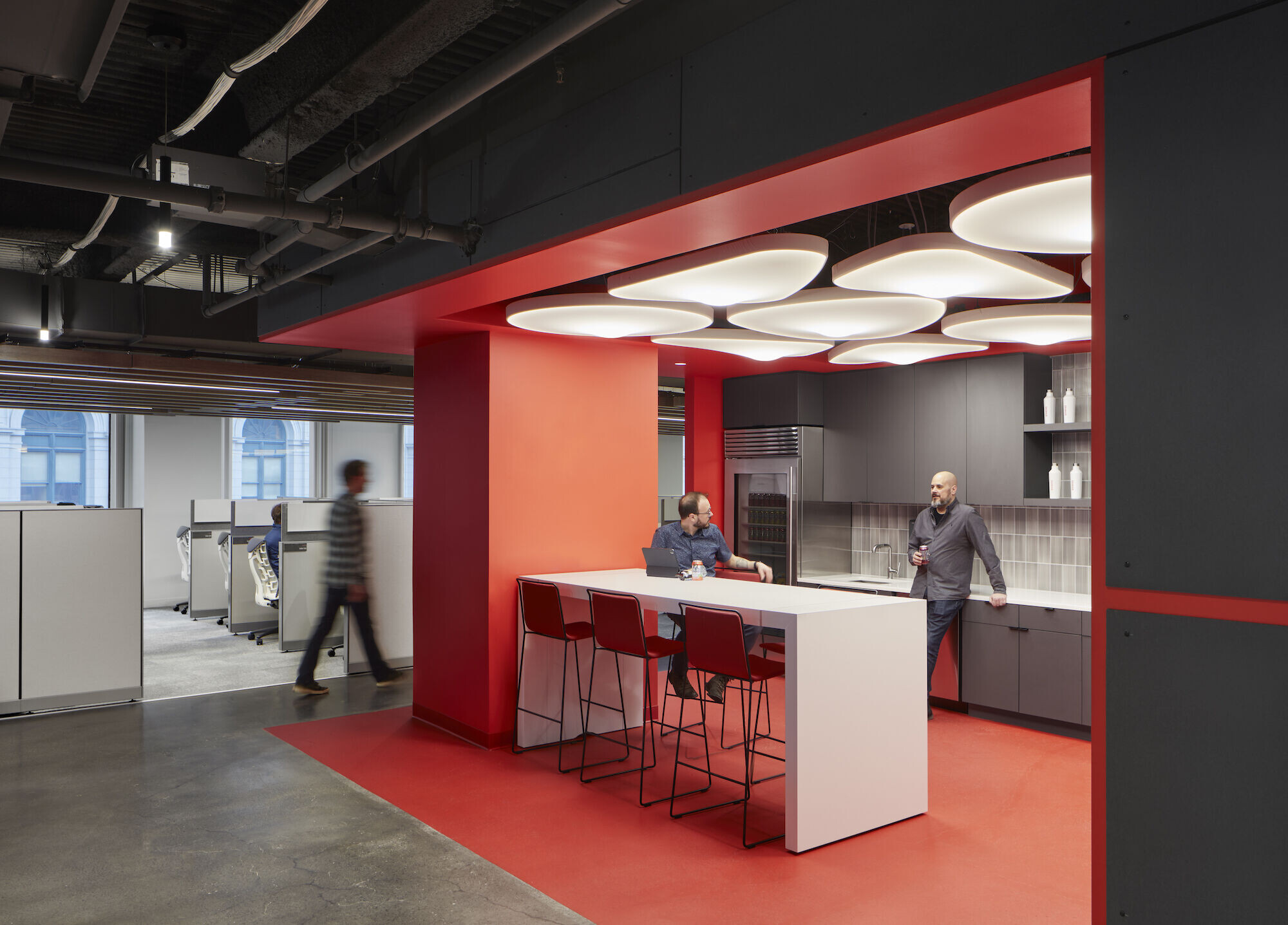 Great care was taken to develop and locate the perfect proportion of spaces for focus, collaboration, learning, rejuvenation, and socializing, creating a fun, branded, and technologically forward workplace experience. The challenging long, narrow, and curved footprint of the building meant the team needed to ensure a democratic yet unique design approach among the departments and their locations, ensuring all users experienced the Grubhub brand and culture.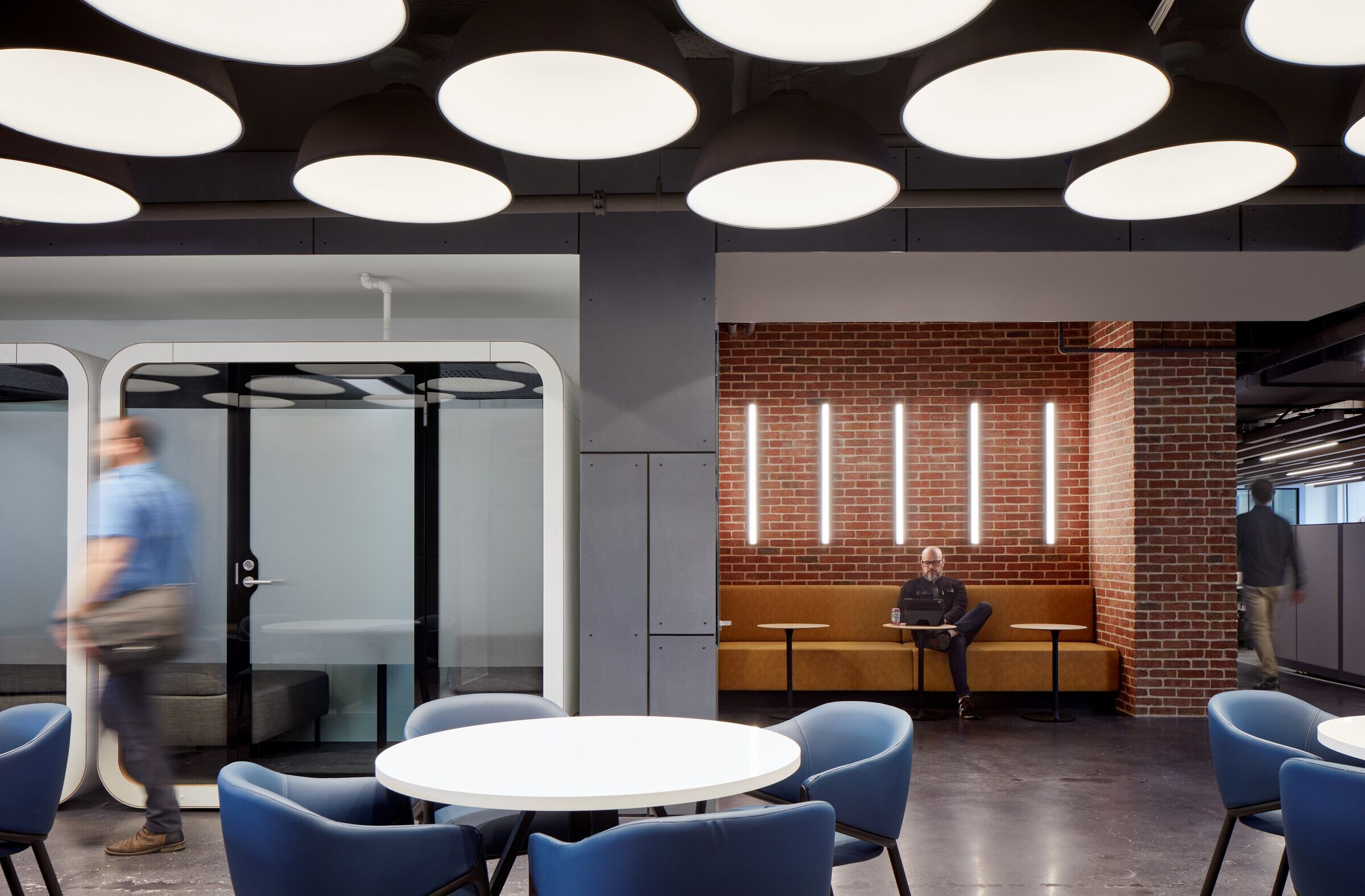 The spaces foster group activities, team building, company-wide celebrations of local Boston food culture, and supports immersive training for current and new Grubhub team members. The brand is unmistakably recognized and consistently experienced through the holistic design of the project.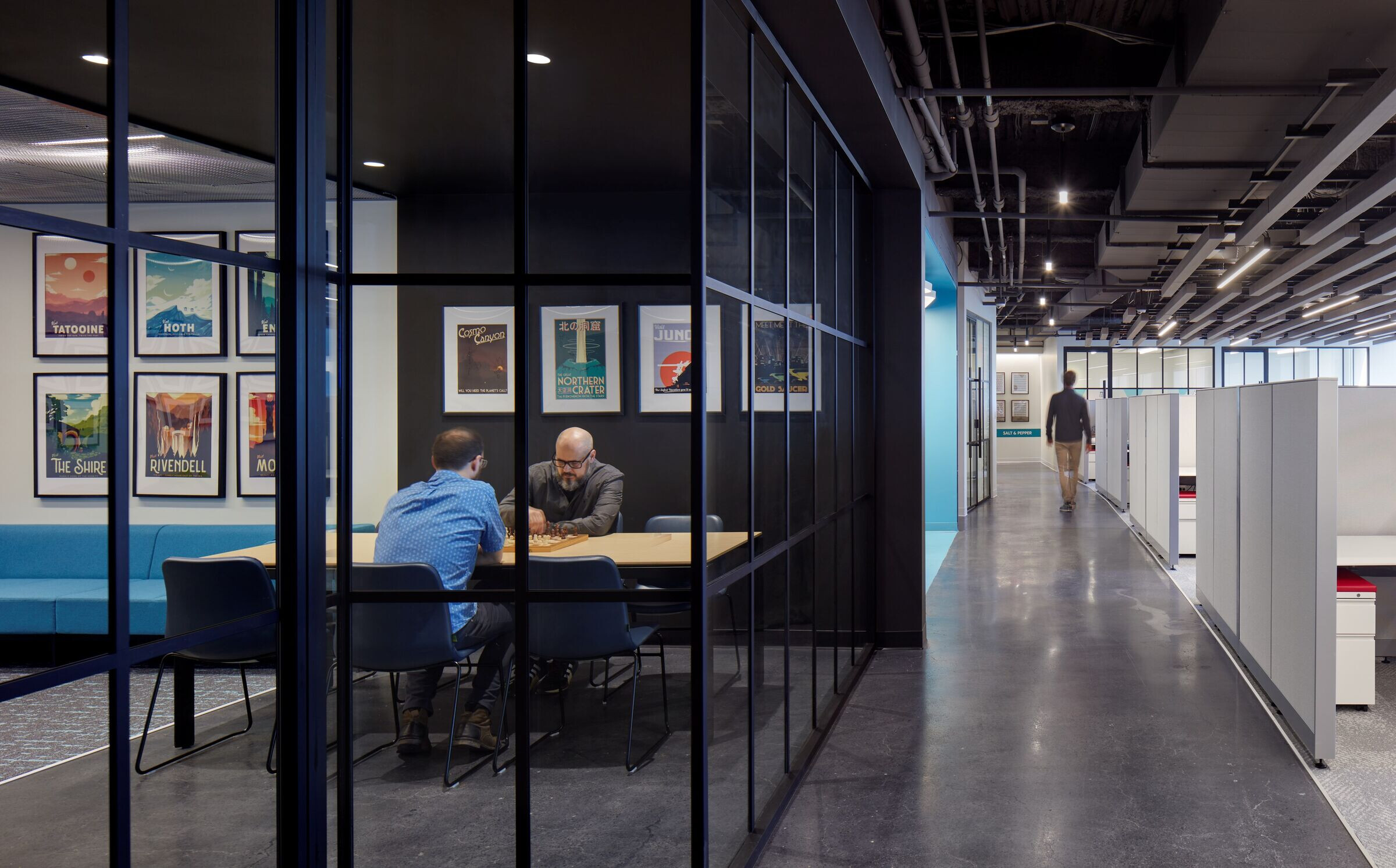 Team:
Interior Designers: Stantec
MEP Engineering: Syska Hennessy
Contractor: Elaine Construction
Furniture: Thomas Interiors
Photographer: Dave Burk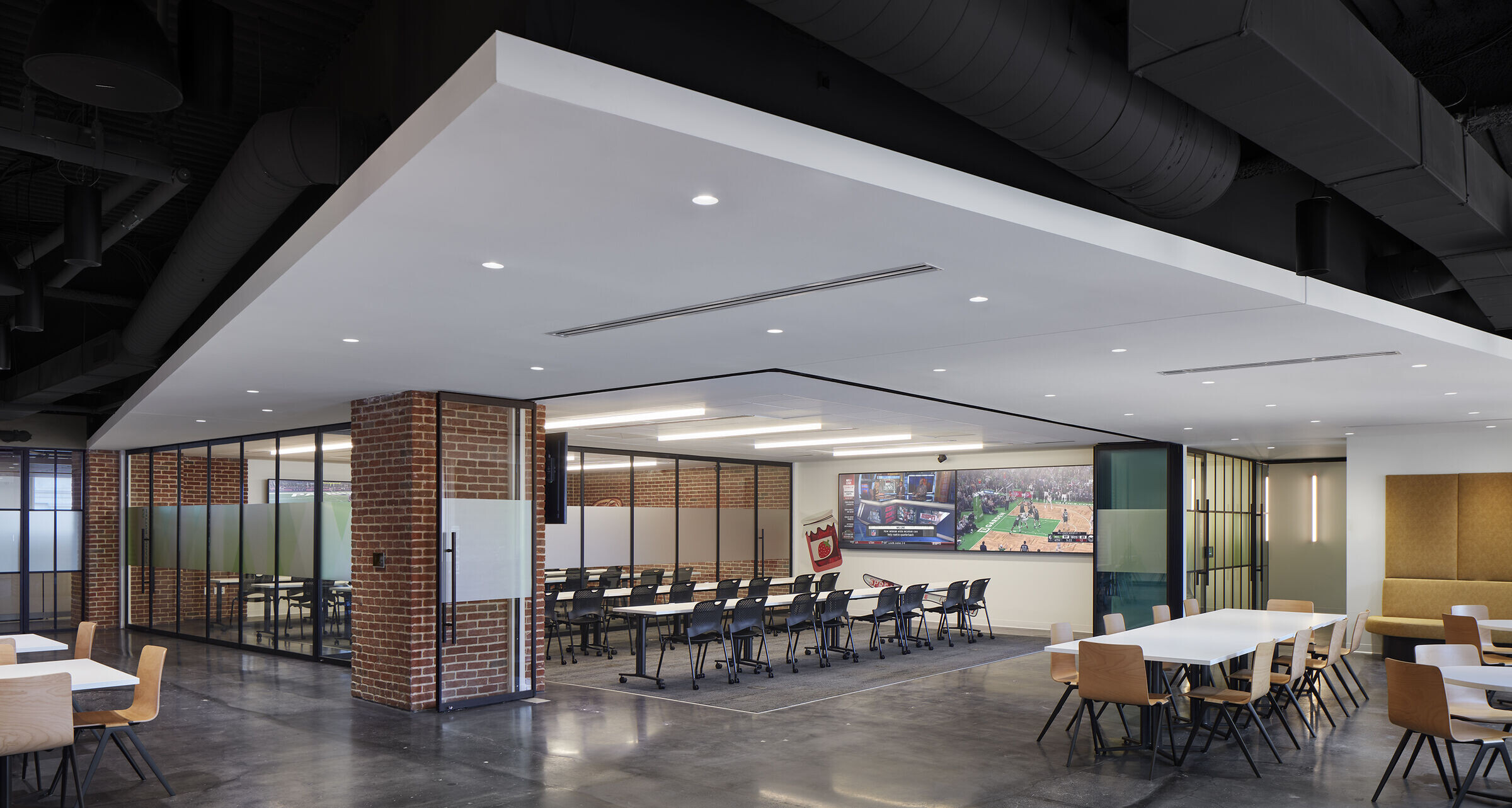 Materials Used:
Brick Interior Cladding: Tivoli Sandmould Series, McNear Brick & Block
Cement Board Interior Cladding: Concrete Skin, Reider
Carpet Flooring: Human Nature 124980AK0H, Interface; Offset, Silverpoint
Doors & Storefront: Modernus
Interior lighting: Sculpt & Beam3, Axis Lighting; Edge, Pinnacle Architectural Lighting; Accent Pendant: Glowstick, OCL; Ambit, Muuto; Laito, SEED Design; Branch, RichBrilliantWilling; D71PL – D71P1L – D71CL, Luce Plan
Interior furniture: Workstations Canvas, Herman Miller//ancillary: Hightower, Bernhardt, Vitra, AndreuWorld
Millwork Laminate: Abet Laminati, Climb BK; Formica, Black & White; Wilsonart, Silver Alchemy