Designing a private house often provides the opportunity for the owners to express very clear wishes: here they wanted something contemporary, very bright, where they could live with their family, cultivating their passions.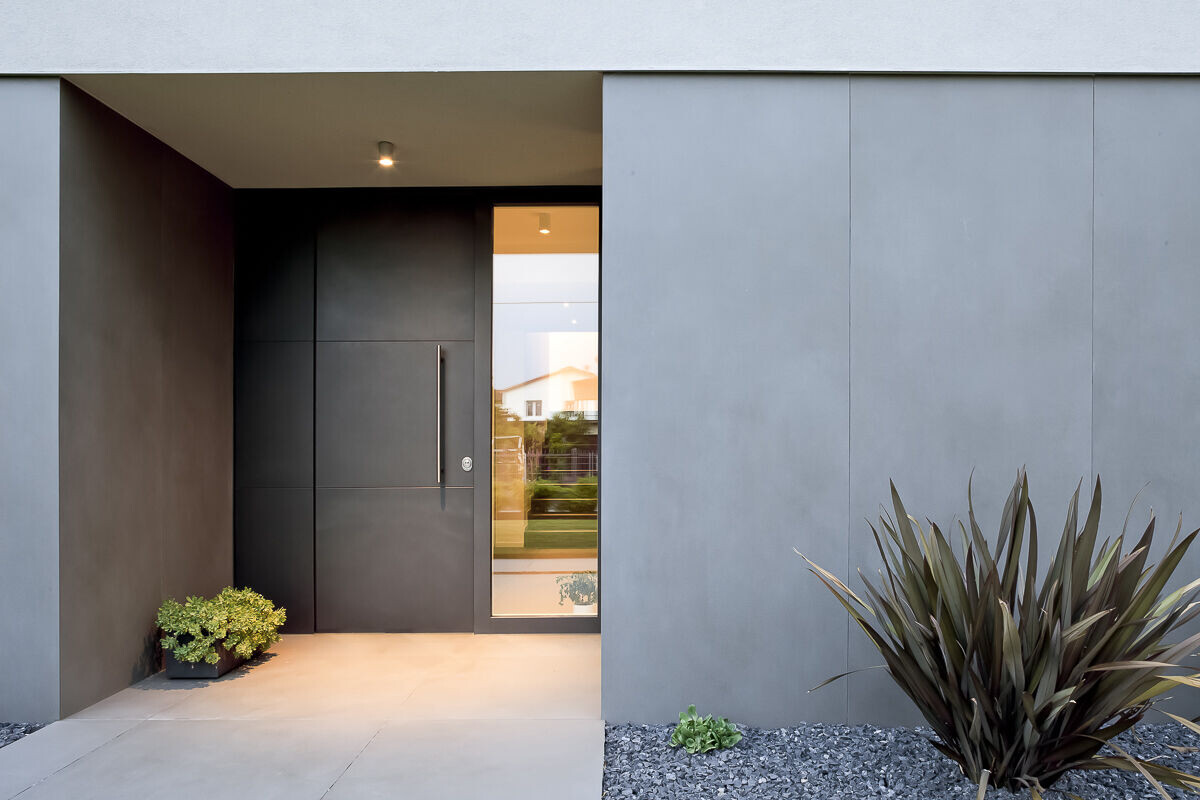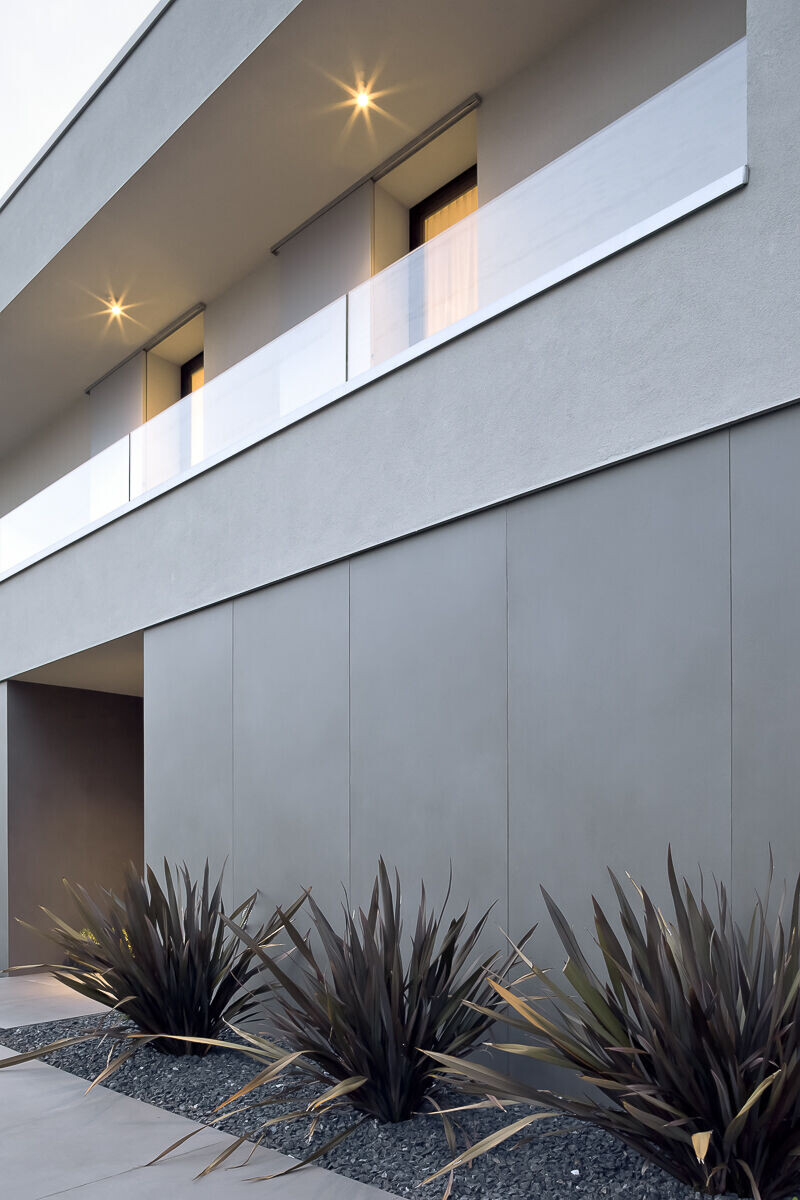 The present residential area has a low population density, which allowed us to create a fully contemporary design, with a compact front façade. Only to the south-west, the dwelling opens toward the garden with a large sliding window, sheltered by a cantilever porch.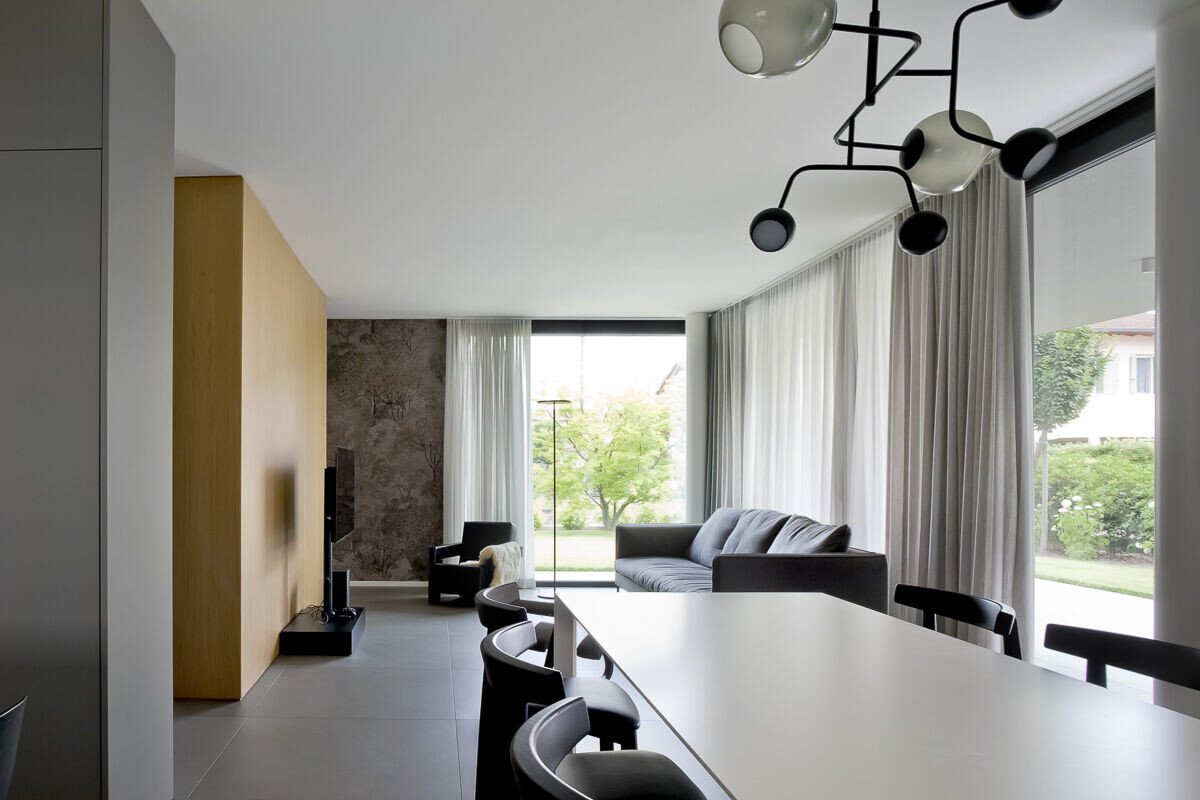 The horizontal plane theme is enhanced by details such as the floor-to-ceiling windows and the sliding obscure panels of the upper story.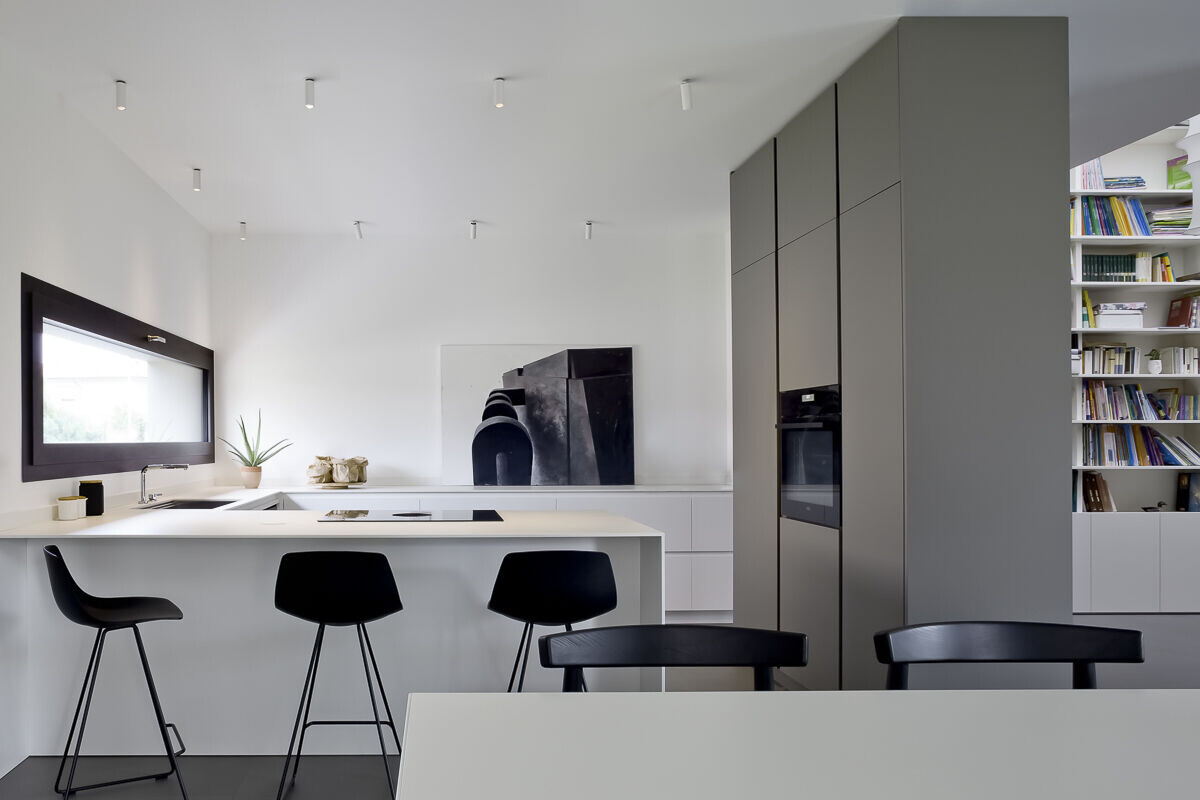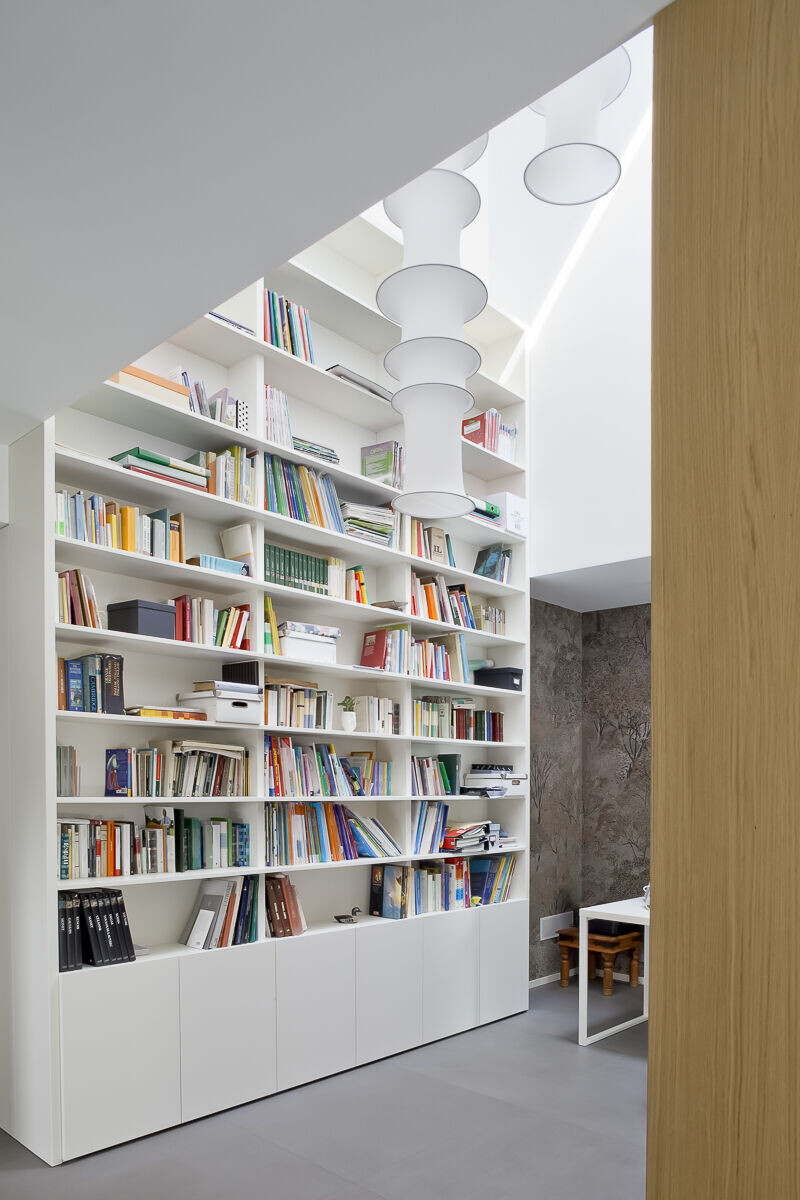 Indoors, there are all the functional spaces meant for a family of four, as well as rooms to read and relax, like the double-height library. Here the book theme is enhanced by the vertical dimension of the room and by the evocative natural light.