Situated in an eclectic, west-end neighbourhood in Toronto, Hygge House is a light-filled home designed to attend to the comforts of living. The existing 3,800 square foot brick house is re-envisioned with complete interior renovations and newly designed street and rear facades while repurposing the original foundation and sidewalls.
Aptly named Hygge House, the three-storey home creates a sense of warmth, consciously mediating a slower pace of life using extended lines, diffused light, muted tones and natural materials. Designed for a creative family of three, their request was for a home that was planned with intention–a serene, slow space to backdrop their active lives.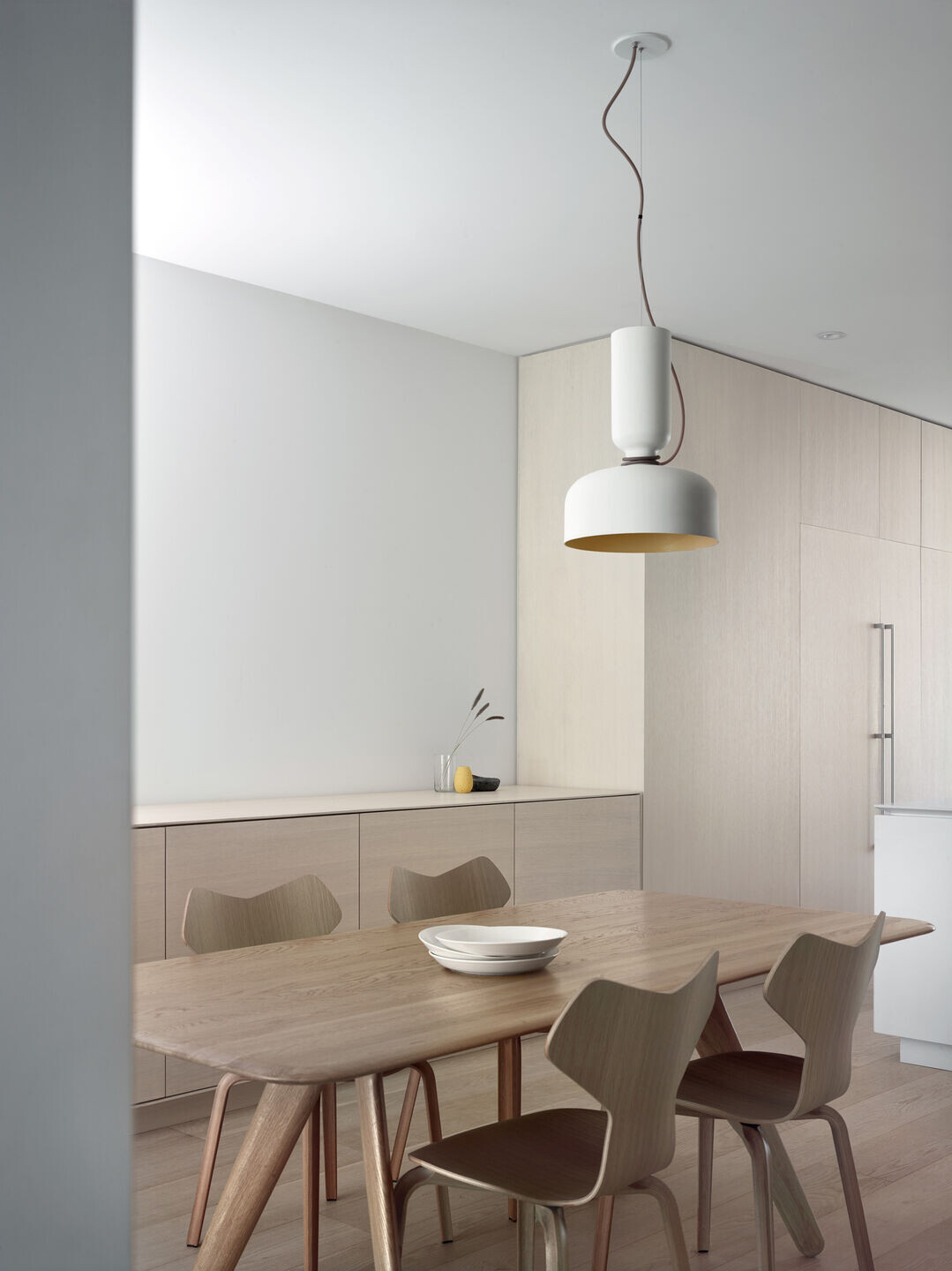 The interior features subtle yet exacting details, simultaneously softening and delineating movement within the home. Elements such as the angled knife-edge kitchen counter, seamless, frame-less floor-to-ceiling doors and recessed drapery tracks contribute to an ethereal sense of space.