Serving Olympia's public transportation ridership, Intercity Transit is committed to supporting the community's growing transit needs in a safe and sustainable way. With a goal to better accommodate their existing vehicle fleet and future growth, they looked to the Stantec Denver team to provide the design for a new space.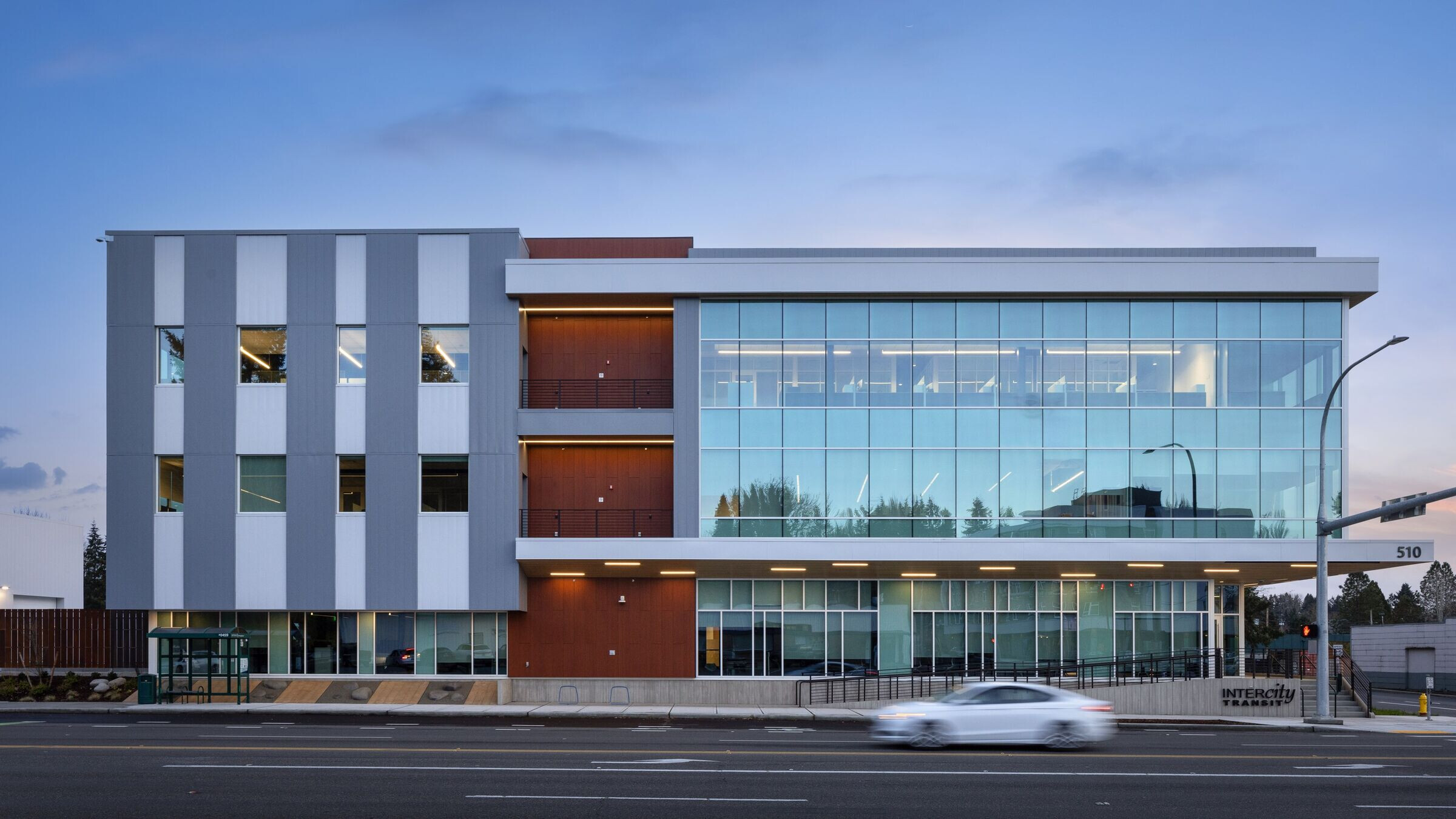 The facility includes a three-story administration and operations building, a one-story fuel, wash, and facilities building, and a remodel of the existing maintenance building. Designed to accommodate a fleet expansion of fixed-route and paratransit vehicles from 115 vehicles to 190 vehicles, portions of the site are allocated for future electrical charging and hydrogen fueling—incorporating space for new propulsion technologies that will make the fleet more efficient and decrease Intercity Transit's environmental impact.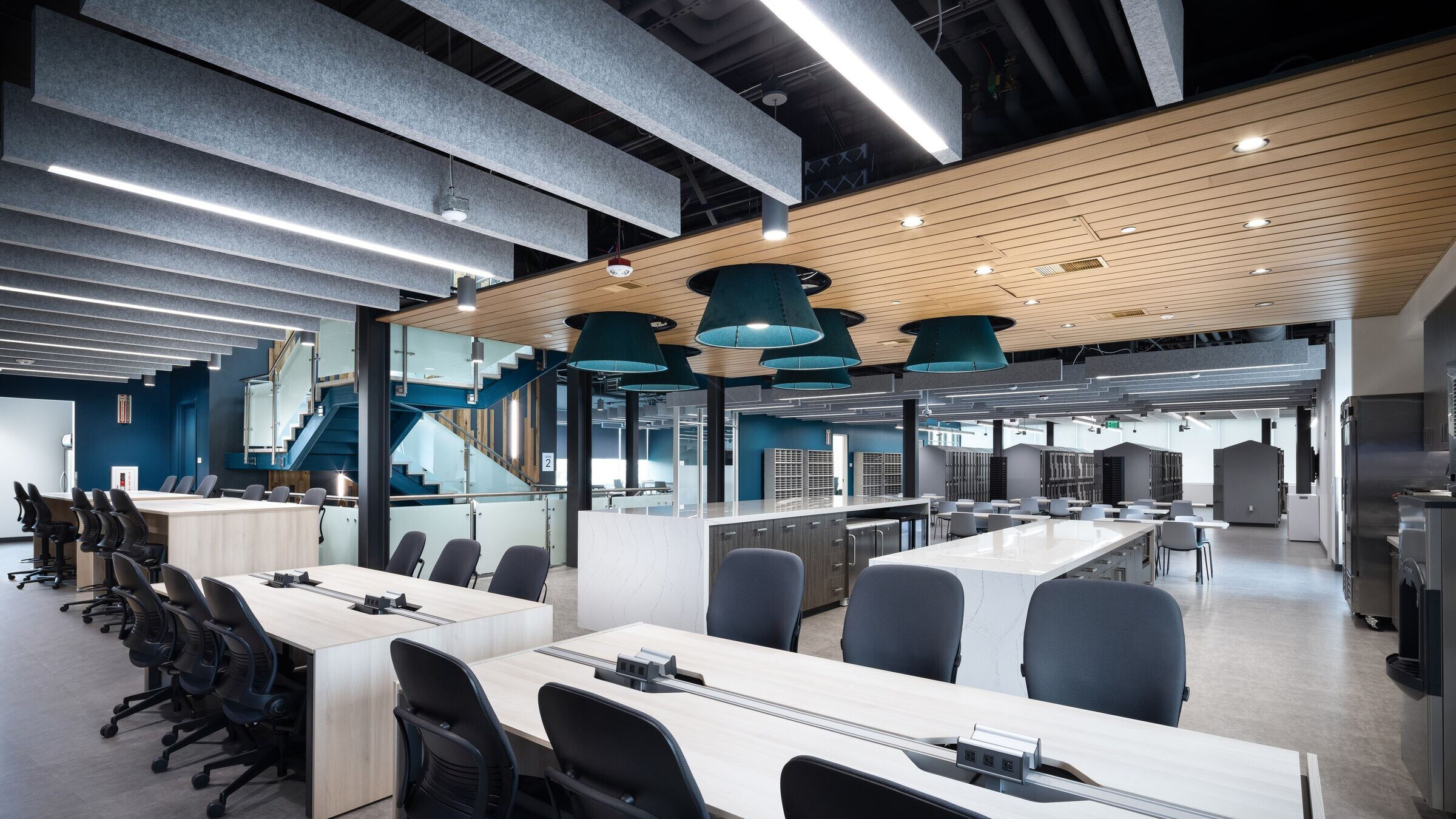 Exterior finishes and landscaping are designed to create a welcoming space for neighbors, passengers, employees, and the community.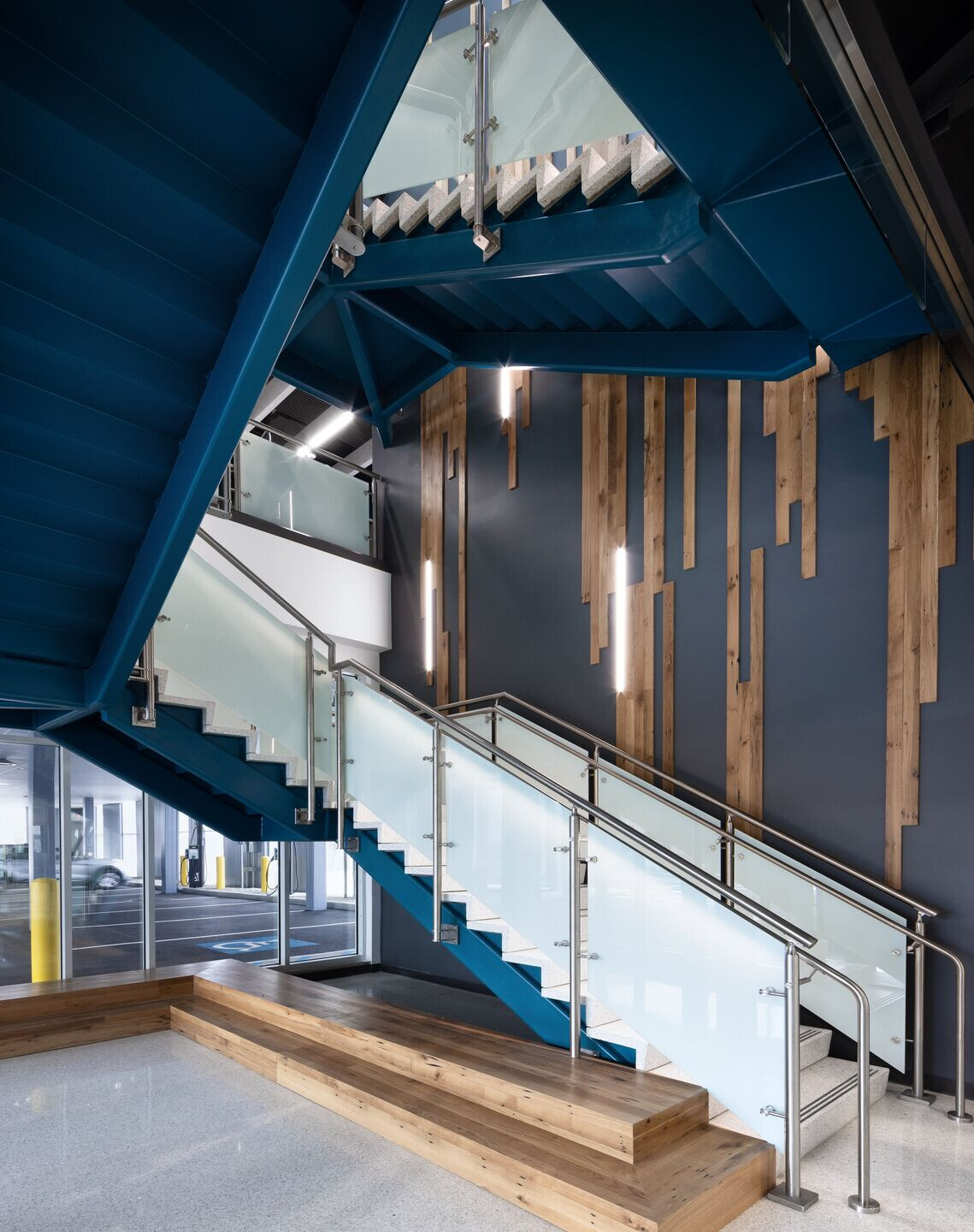 Team:
Designers: Stantec
Photographer: Chang Kim Photography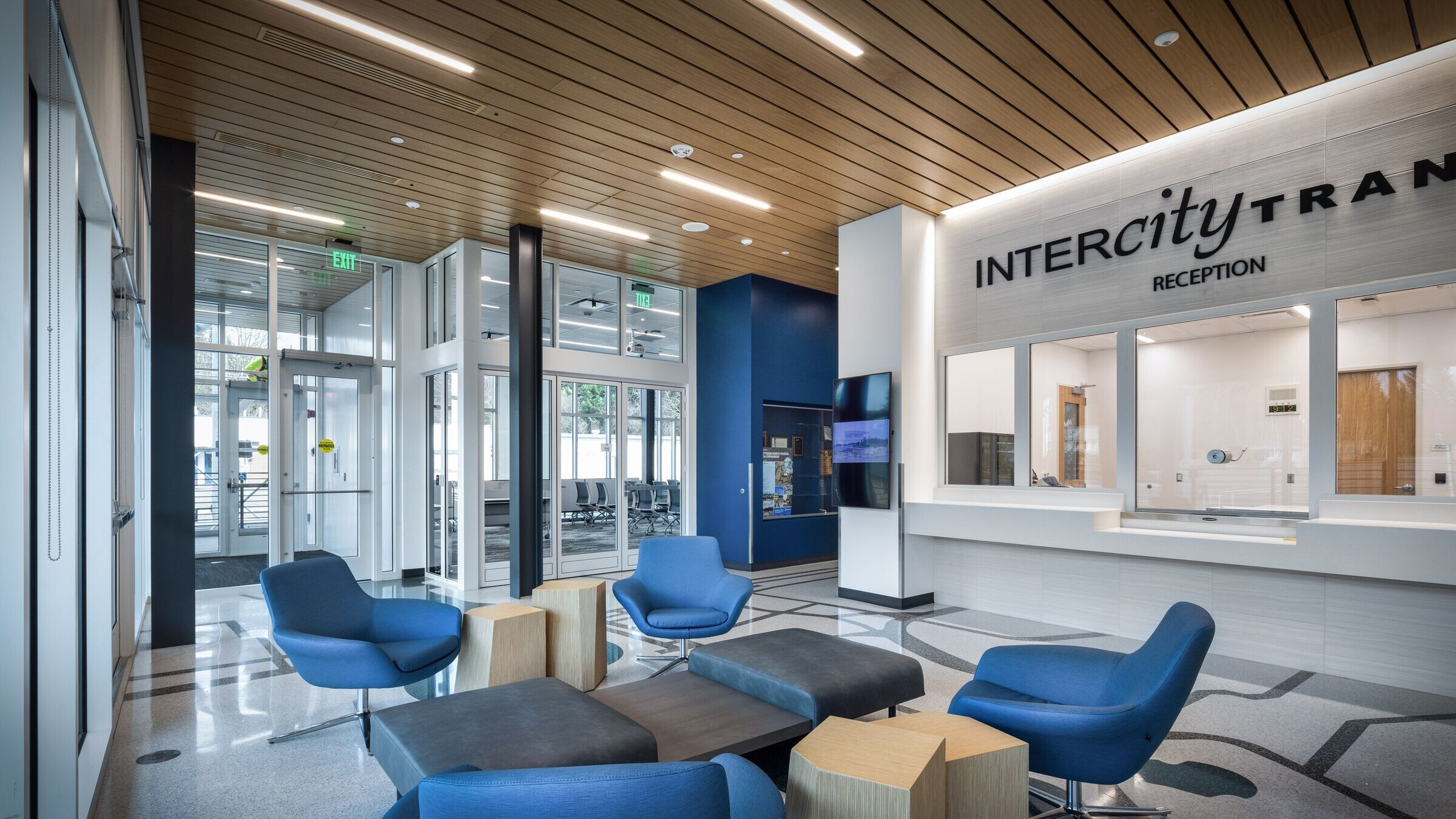 Materials Used:
Facade cladding: Formed Metal Wall Panel, Prestige Series 12" Flat Pan
Flooring: ADOP's Lobby: CIP Terrazzo, Terroxy Resin System
Wash Bay: Heavy Duty Resinous Flooring, Protective & Marine Coating, Sherwin Williams
Doors: Store Front: Aluminum-Framed Entrances and Storefronts, 601UT, 451U, Kawneer
Curtin Wall: Glazed Aluminum Curtin Wall, 1600UT, Kawneer
Security Windows: UL Level 2 - Bullet Resistant Glass, BR-155, security-
Roofing: Polyvinyl-Chloride (PVC) Roofing, Carlisle Sure-Flex PVC (Adhered)
Interior lighting: Acoustic Baffle with integrated lighting - TURF BEAM integrated Handrail lighting - iRail Linear Series
Interior furniture: Lobby: Upholstery: CF Stinson, Didi 70 Micron (Horizontal), Bob Lounge Chairs, Return Swivel, Coalesse
Workstation: Arctic White, Rectangle Extended Height, Ology & Tack Cloth, Grotto, Platinum Metal,1-1/2 High Lateral File, Universal