This custom home is a manifestation of the client's lifestyle, travels, and collections. The home modernizes the Kerrisdale neighbourhood vernacular of post war bungalows and an underwhelming replication of the Craftsman style home. Clad in a sophisticated black stained wood following the angle of the stacked gables the home sits quietly on a suburban street lined with mature maple trees on the west side of Vancouver.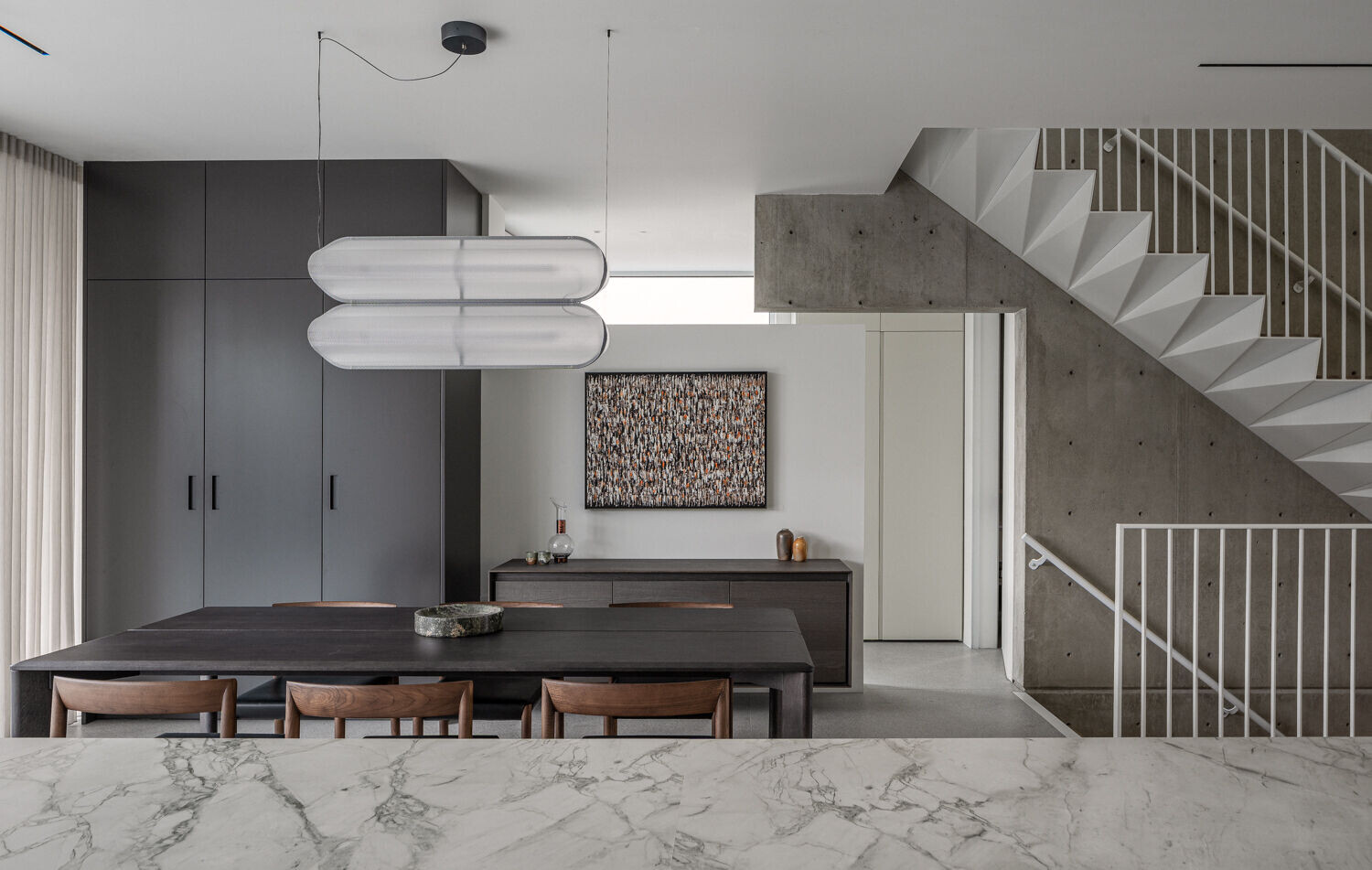 Interior spaces are organized to entertain – an unobstructed living spaces, leading out to a covered patio, onto the rear yard that is anchored by a three-car garage facing the lane. The second storey houses the sleeping quarters and this form is accentuated as a cantilevered gable along the rear elevation, floating over a wall to wall sliding door above the patio.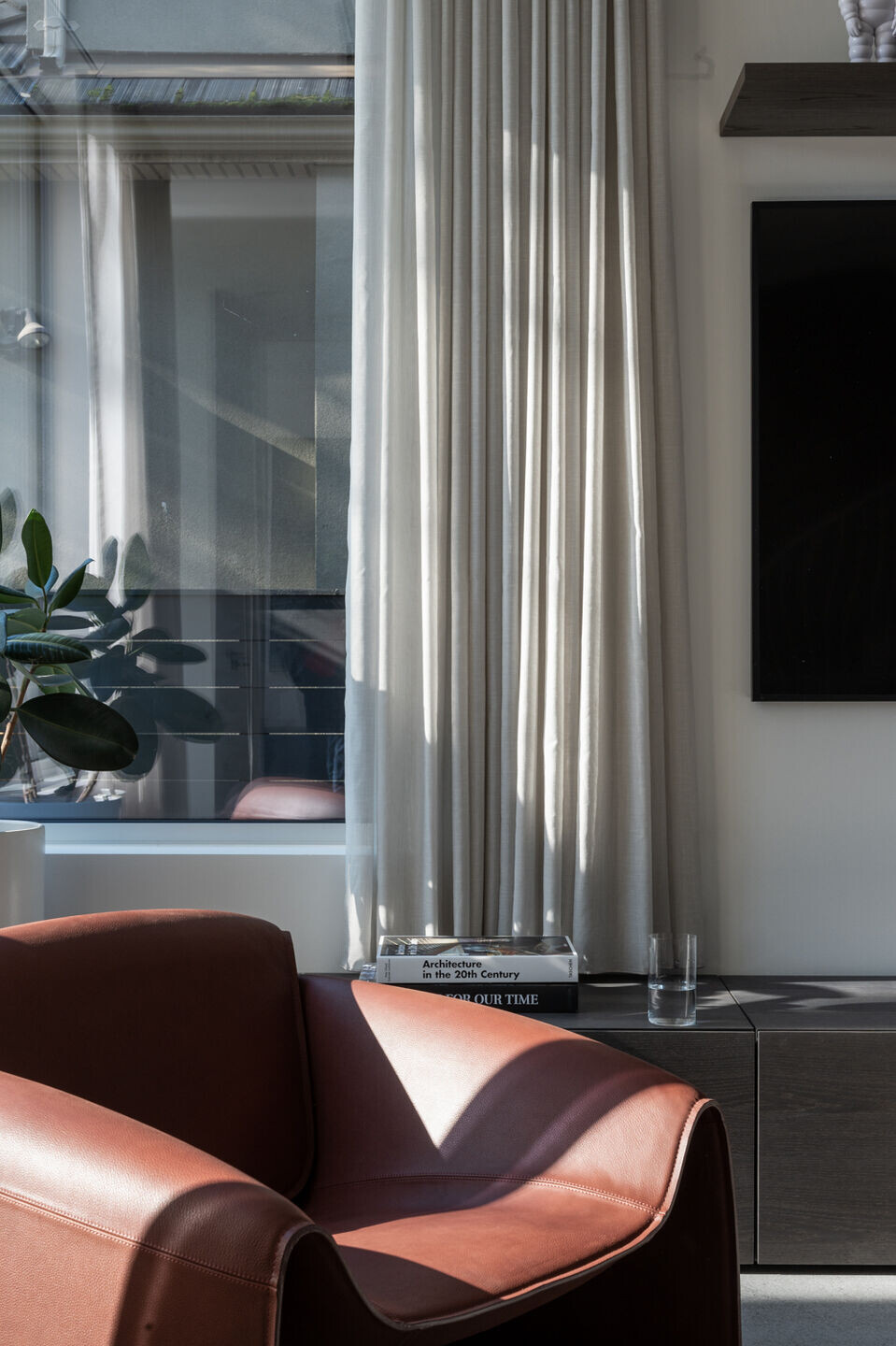 The interior is designed using a monochromatic palette, as suggested by the clients, with a state of the art Italian kitchen furnished with a chef's suite of appliances, floors clad in large format porcelain tiles and a custom designed origami metal stair that floats off a free standing concrete wall, fabricated locally. The architectural lighting in the home follows suit sitting flush with the flawless white ceiling in a dark finish.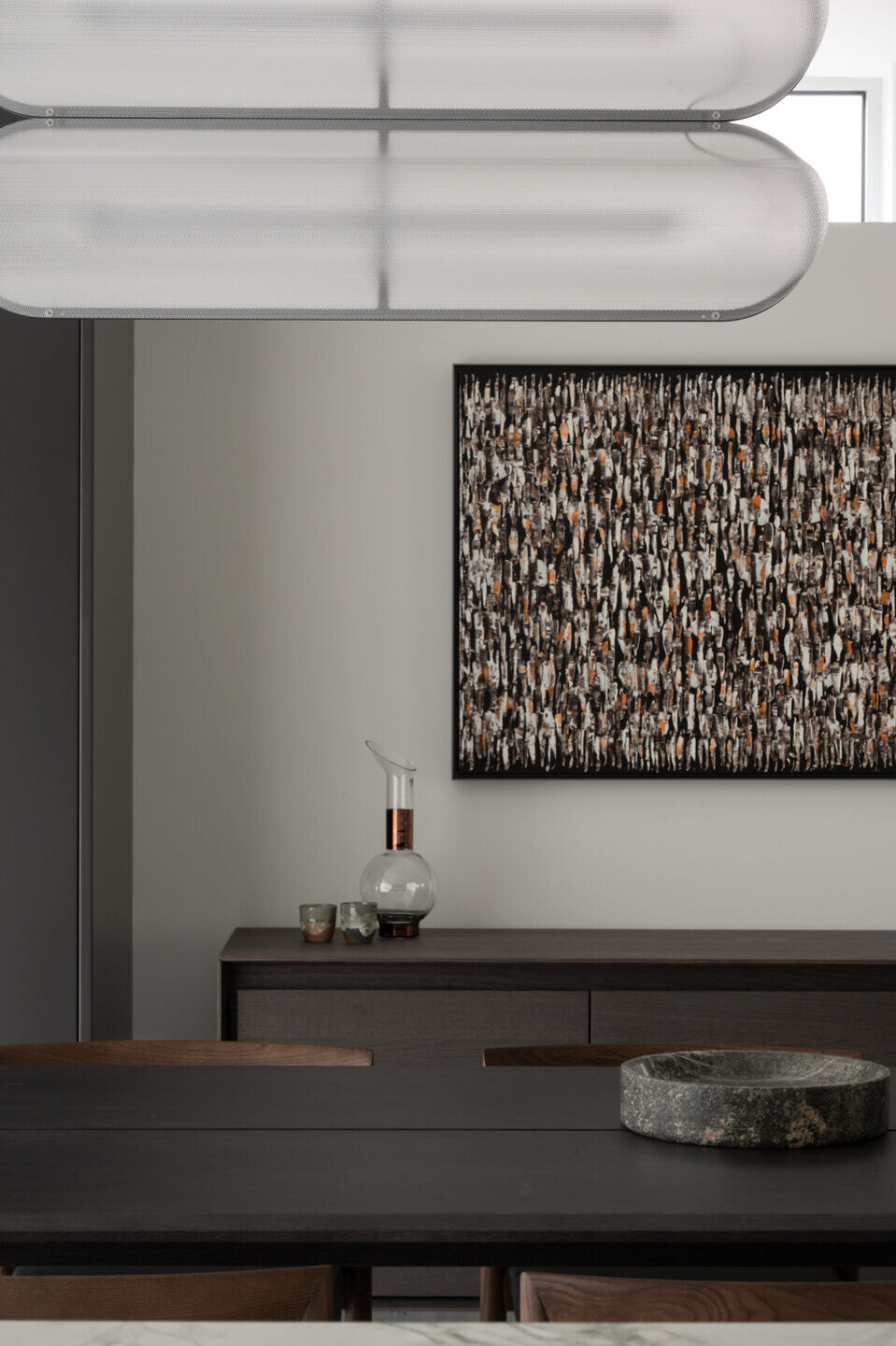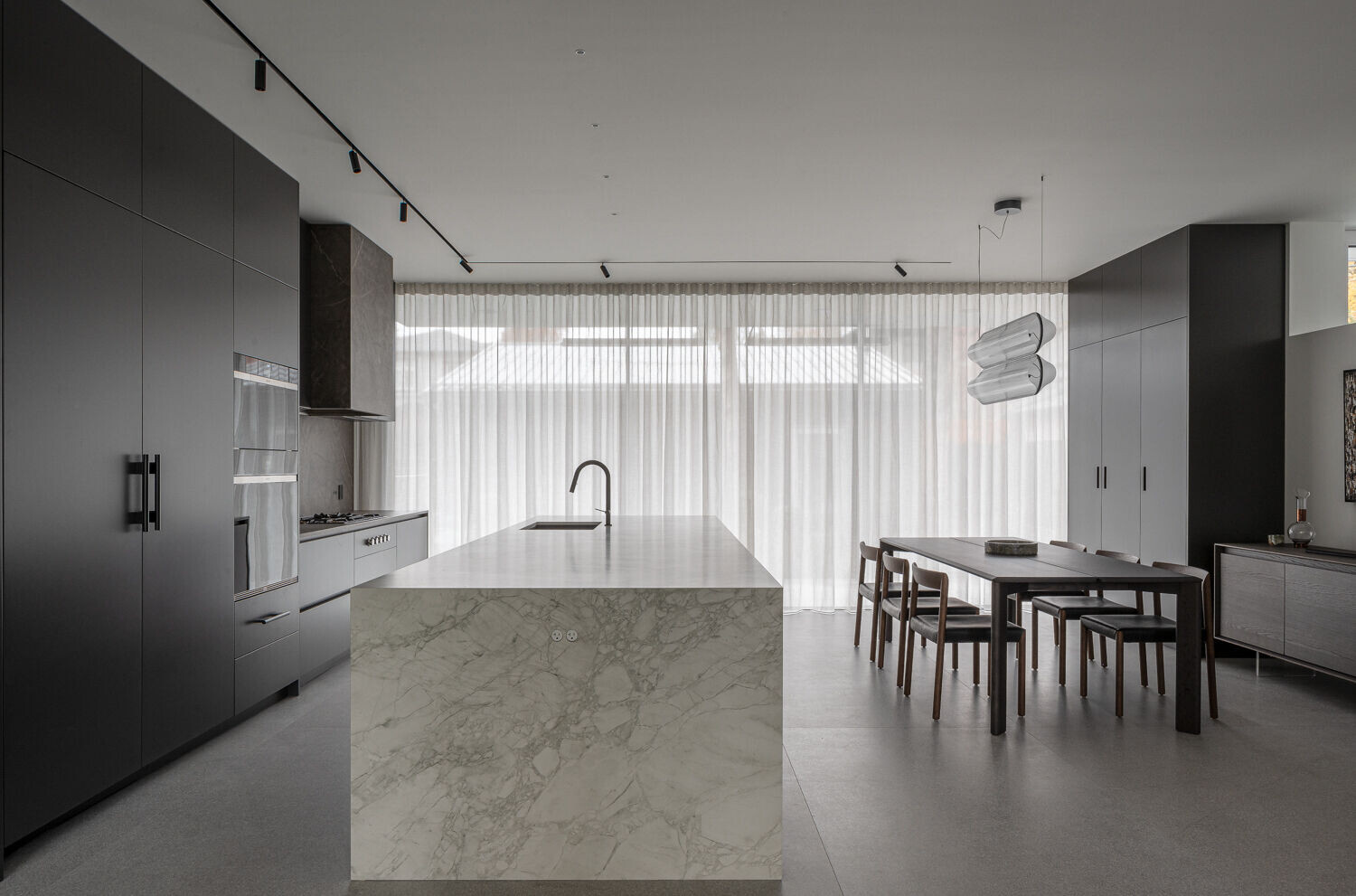 The art featured in the home is an eclectic collection of pieces from British Columbian artists and the client's families art projects that have been undertaken over the years. The pendant light over the dining area is designed and assembled locally from AND Light.