The Kop Zuidas can be read as a pivotal point in Amsterdam. The northern side of the location is the Zuidelijke Wandelweg; the historic boundary between Berlage's Plan Zuid and the green Amstelland in the south. Residential building SUD forms the head of a building block and is located frontally on the square that forms the center of this part of the Zuidas.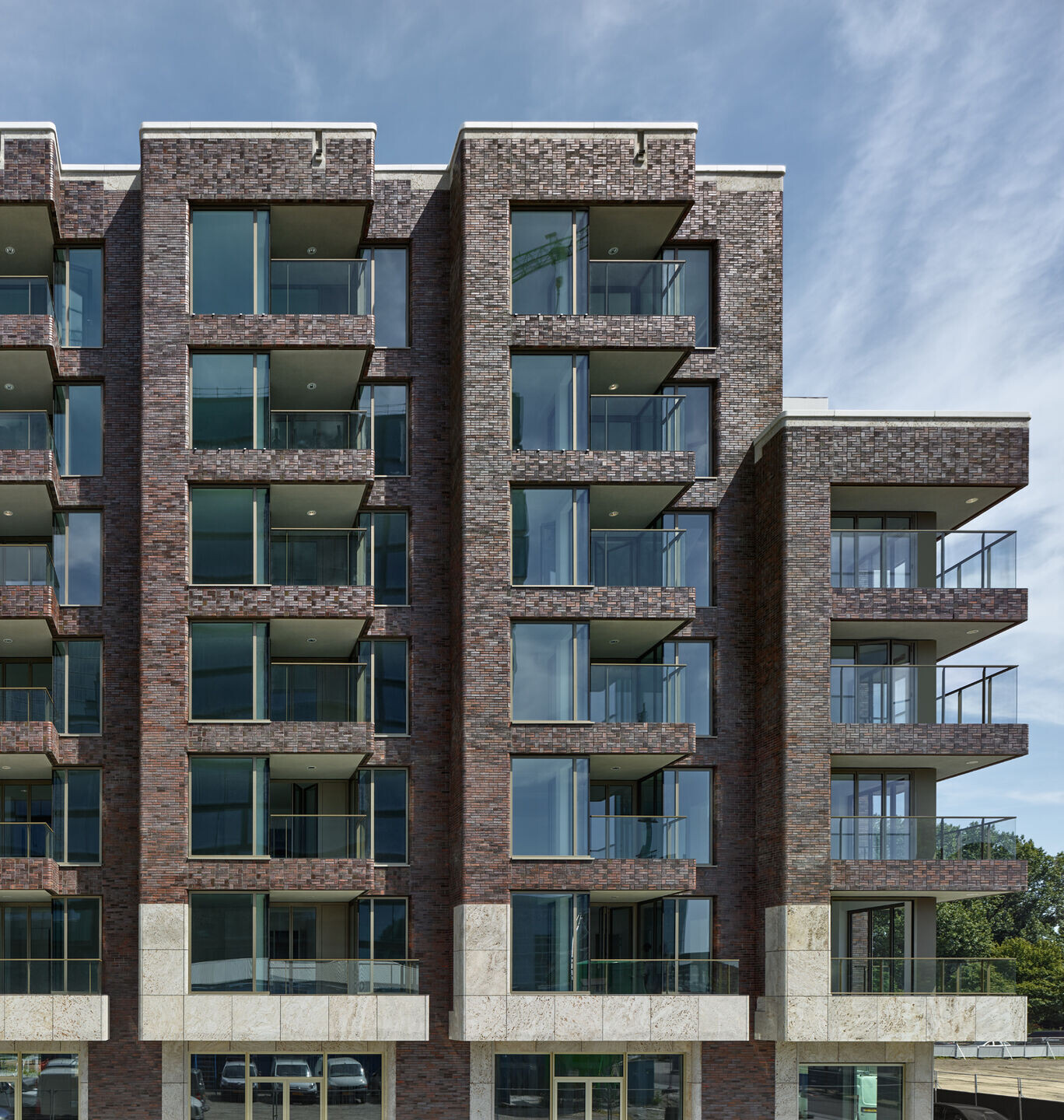 The half-open block structure plays on the two urban planning traditions of the neighbouring Rivierenbuurt: the 'classical' closed building block with a courtyard from the Plan Zuid and the 'modern' strip construction on the southern edge of the Rivierenbuurt, which are the precursors to Van Eesteren's AUP.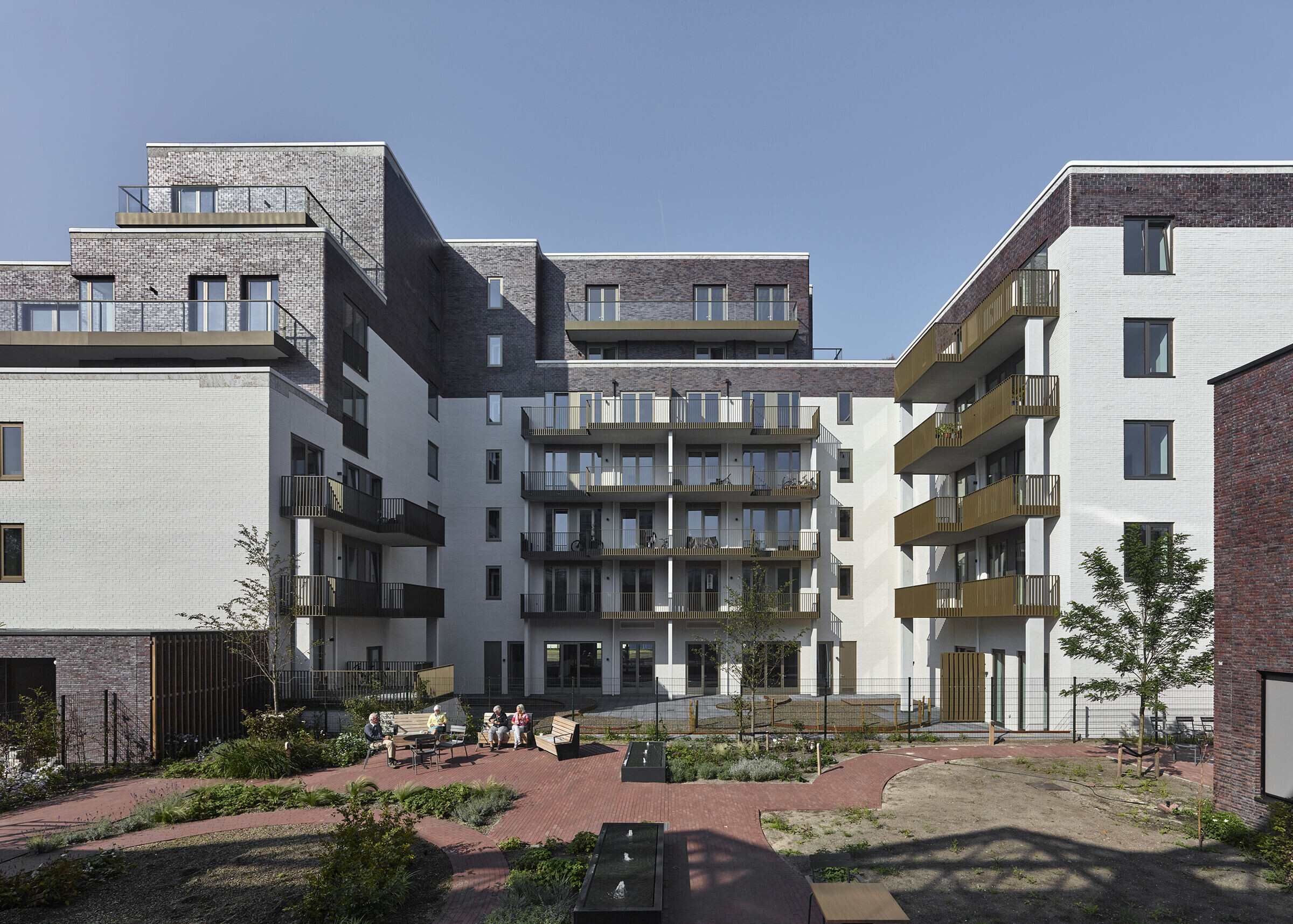 SUD consists of aparking garage and a plinth of commercial and retail spacesand 45 comfortable and high-quality apartments above. The apartments vary in size from 60 to 200 m2 and have a net storey height of 3 metres. Two 200 m² penthouses crown the building. The floor plans and architecture of the modern buildings of Plan Zuid, such as De Wolkenkrabber (The Skyscraper) by Arthur Staal and Zonnehof (The Sun Court) by Dick Greiner, form an important reference point for SUD's design. In the dwellings, the spaces are always linked and directly connected to an outdoor space. Loggias with folding doors forma part of the living room. The dwellings are provided with bay windows that fold around the building and give it its sculptural character.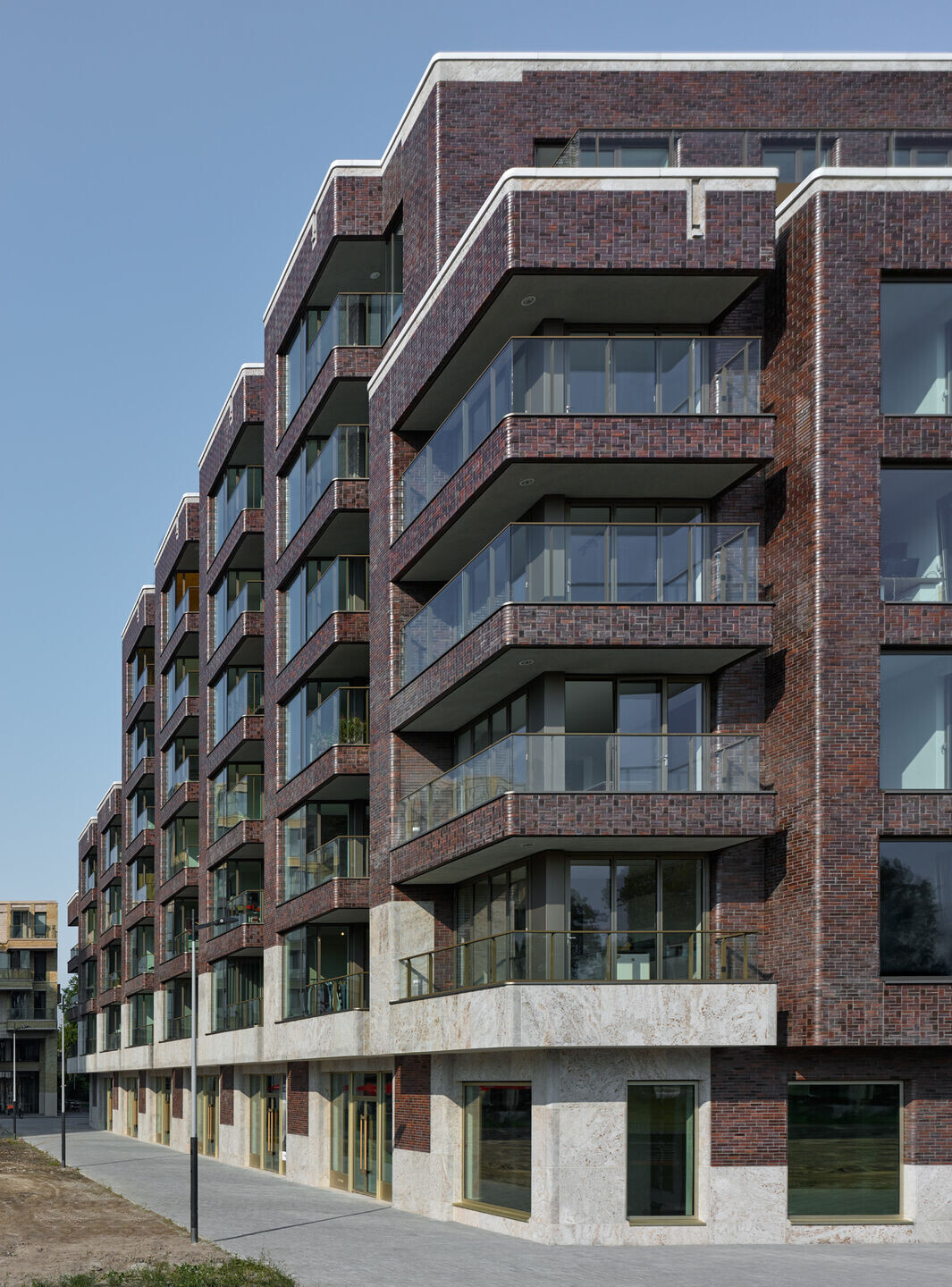 Traditional urban materials are incorporated in a contemporary way in SUD's design. In the facade, a hard Wittmunder clinkerbrickswith a soft gloss and a rich colour nuance is used in a block bond. The rounded corners of the brickwork and the decorative banding at the bay windows play on the sculptural character of the building. The two-layer plinth is made of Muschel limestone that blends in with the brickwork. The natural stone returns in the eaves and spouts, creating a classical proportional structure with the plinth, middle section and crown.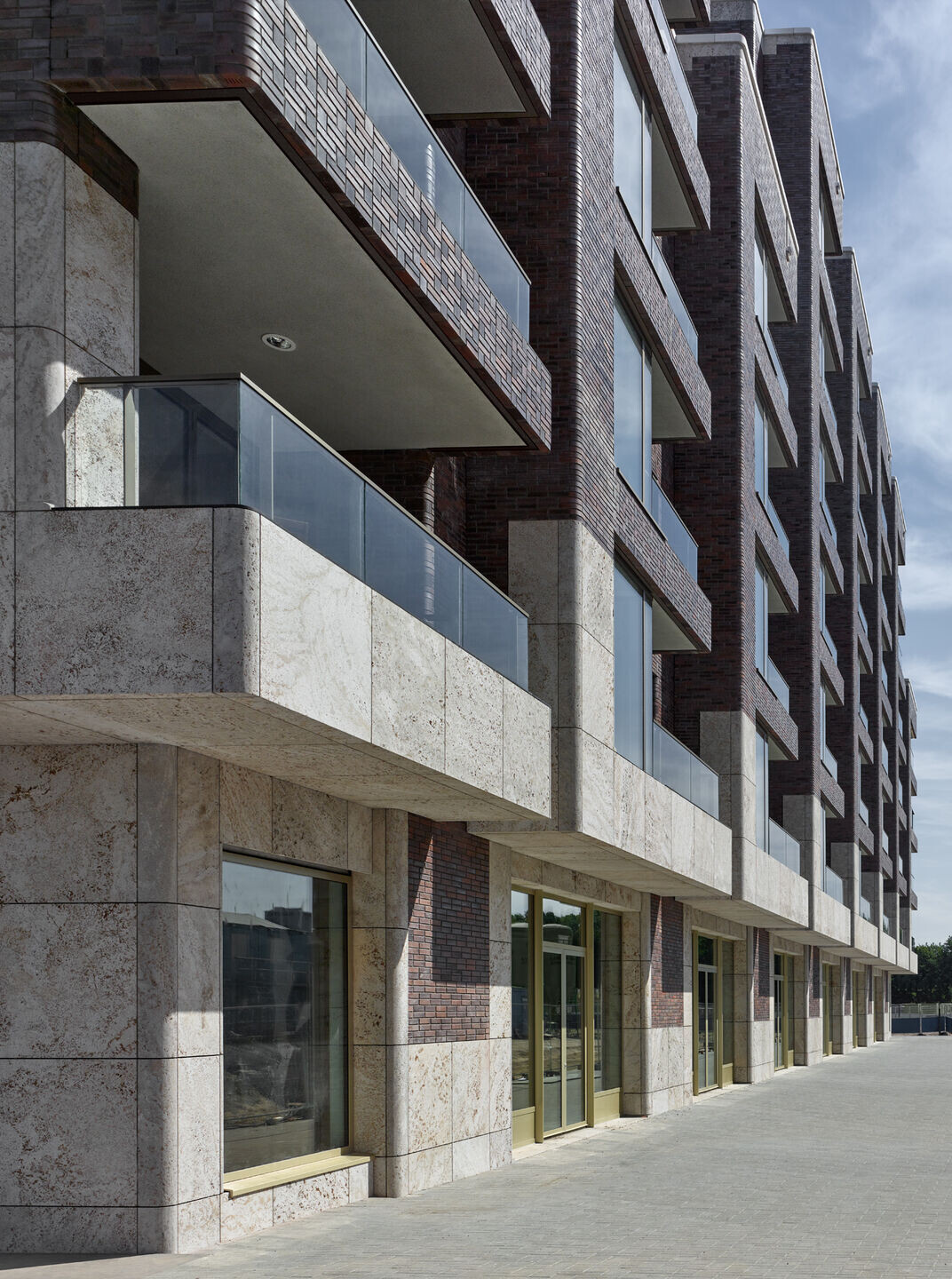 Special attention was paid to the reception and communal areas in the building. Here, the natural stone cladding of the plinth is combined with terrazzo floor finishes and coloured wall surfaces. Mailboxes, natural stone benches and special door handles form a hospitable welcome for the residential building, that fits into the Amsterdam tradition of comfortable urban living.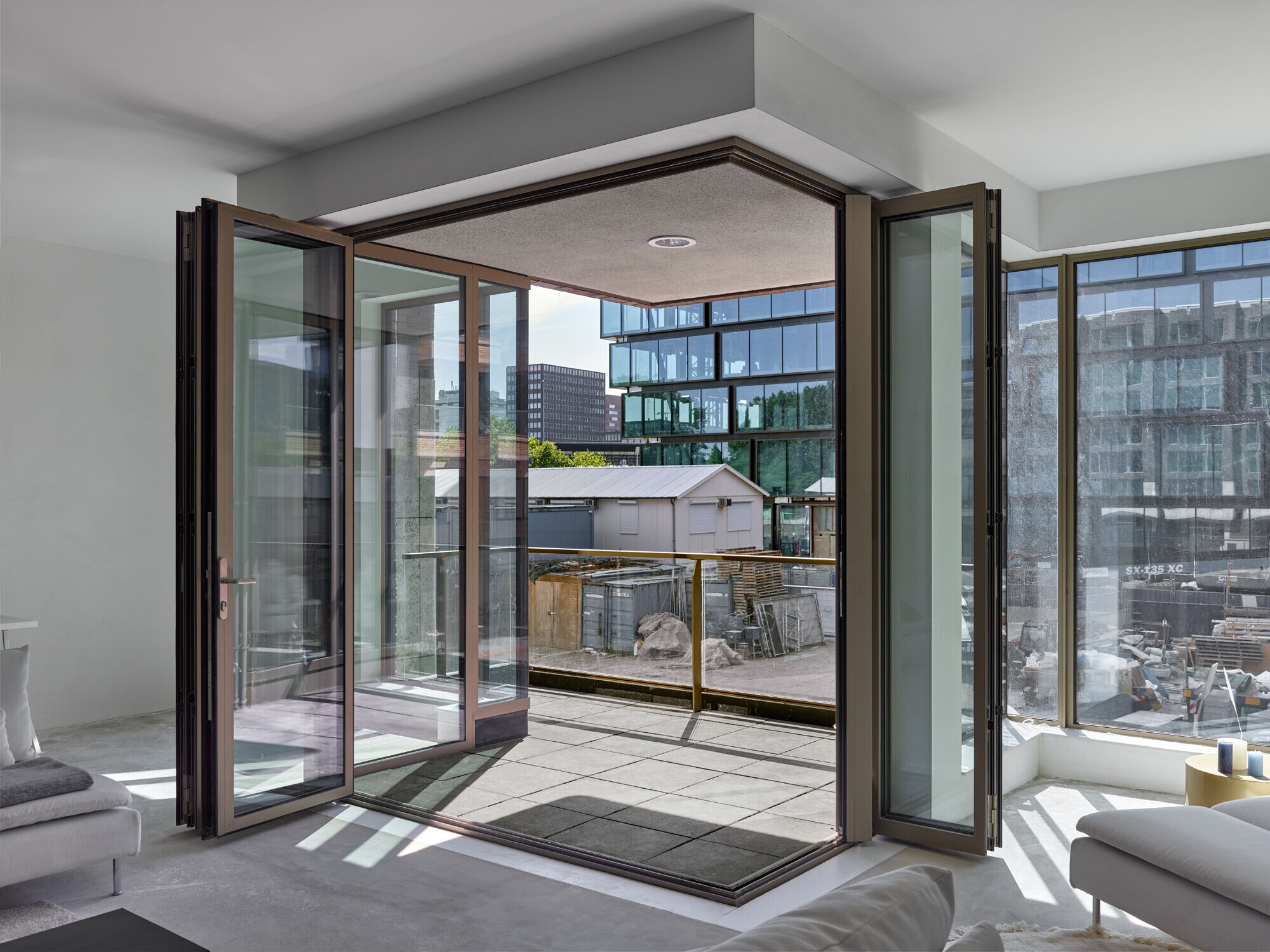 SUD residential building was designed by Office Winhov in close collaboration with the client, COD Development Pioneers, and realised with expertiseby Slokker Bouwgroep.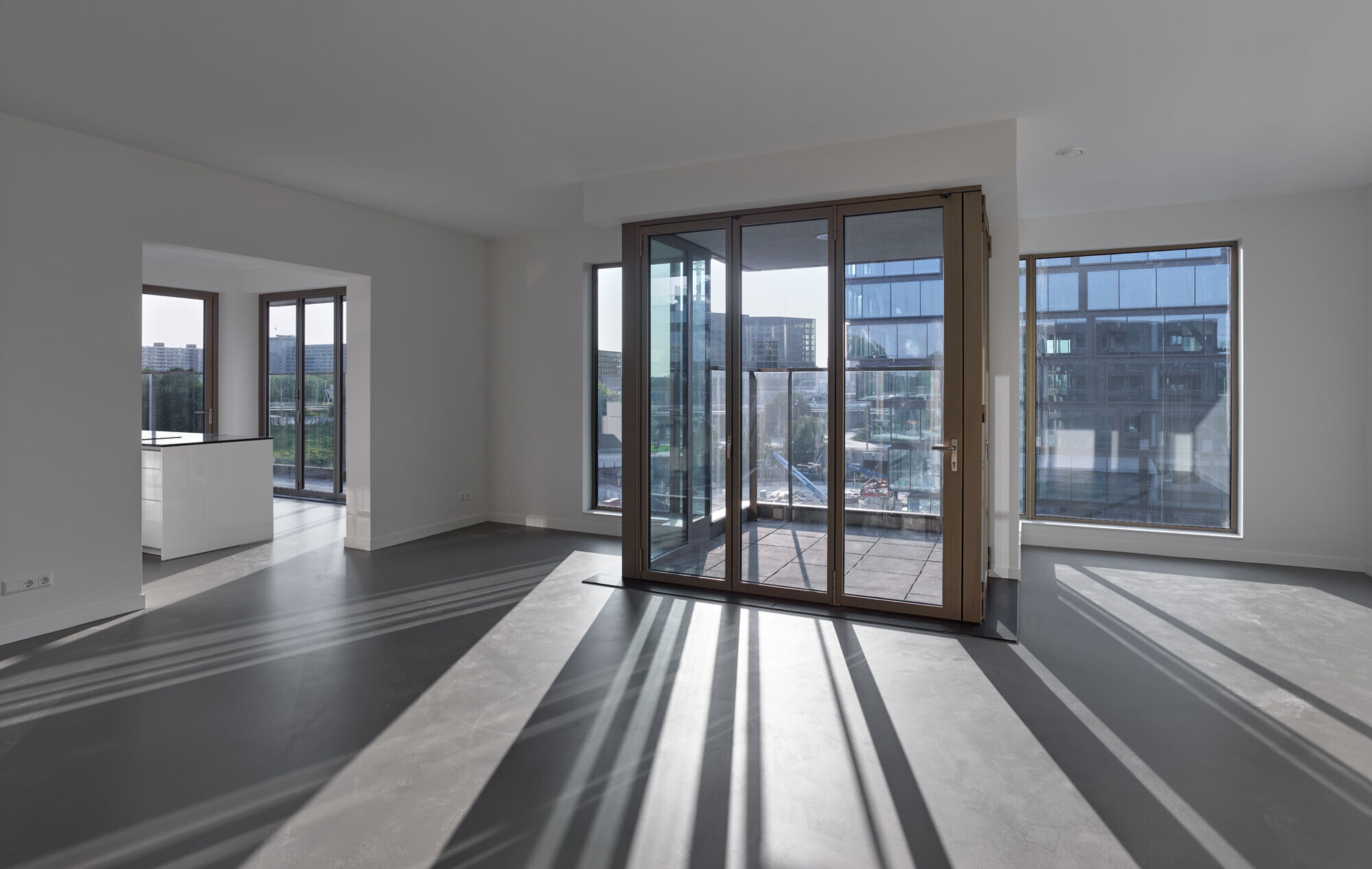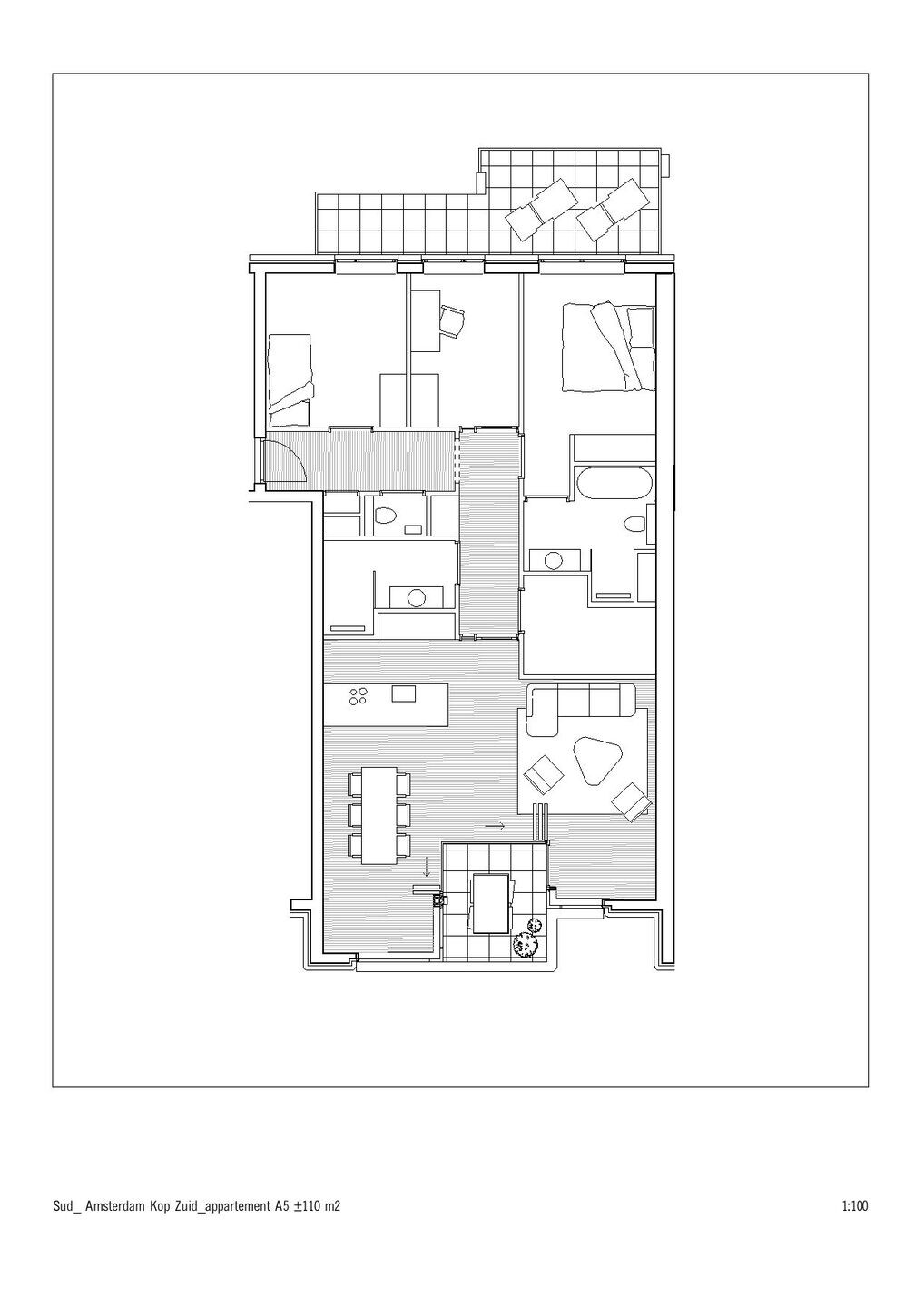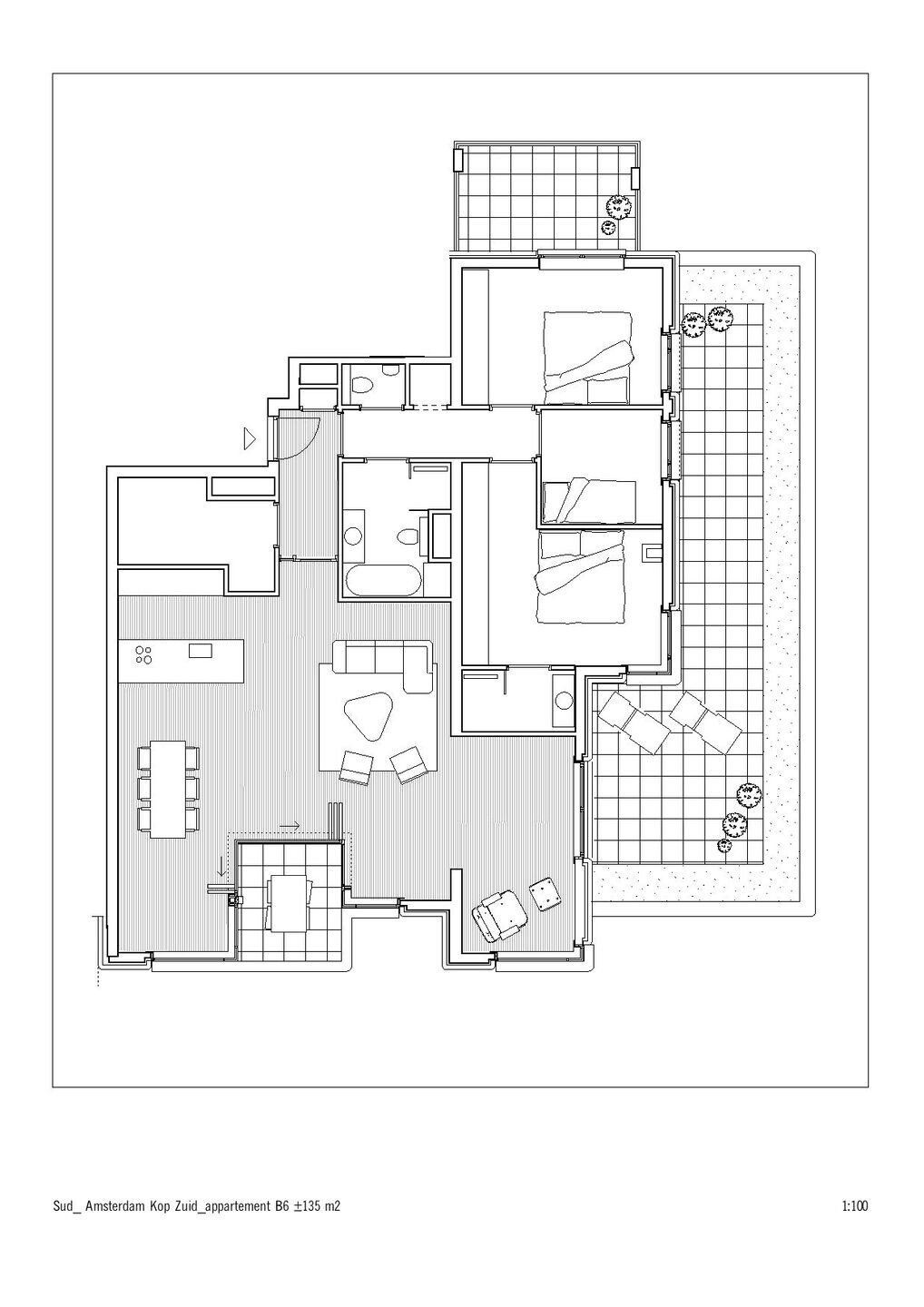 Material Used:
- Wittmunder Klinker, Candido Terrazzo, Mutsaerts natural stone