The LED INSPIRATION HOUSE in Lesznowola near Warsaw is an advanced showroom of lighting solutions, a place for workshops and a center of current knowledge and inspiration for architects, interior designers, contractors, installers and investors in the field of LED lighting.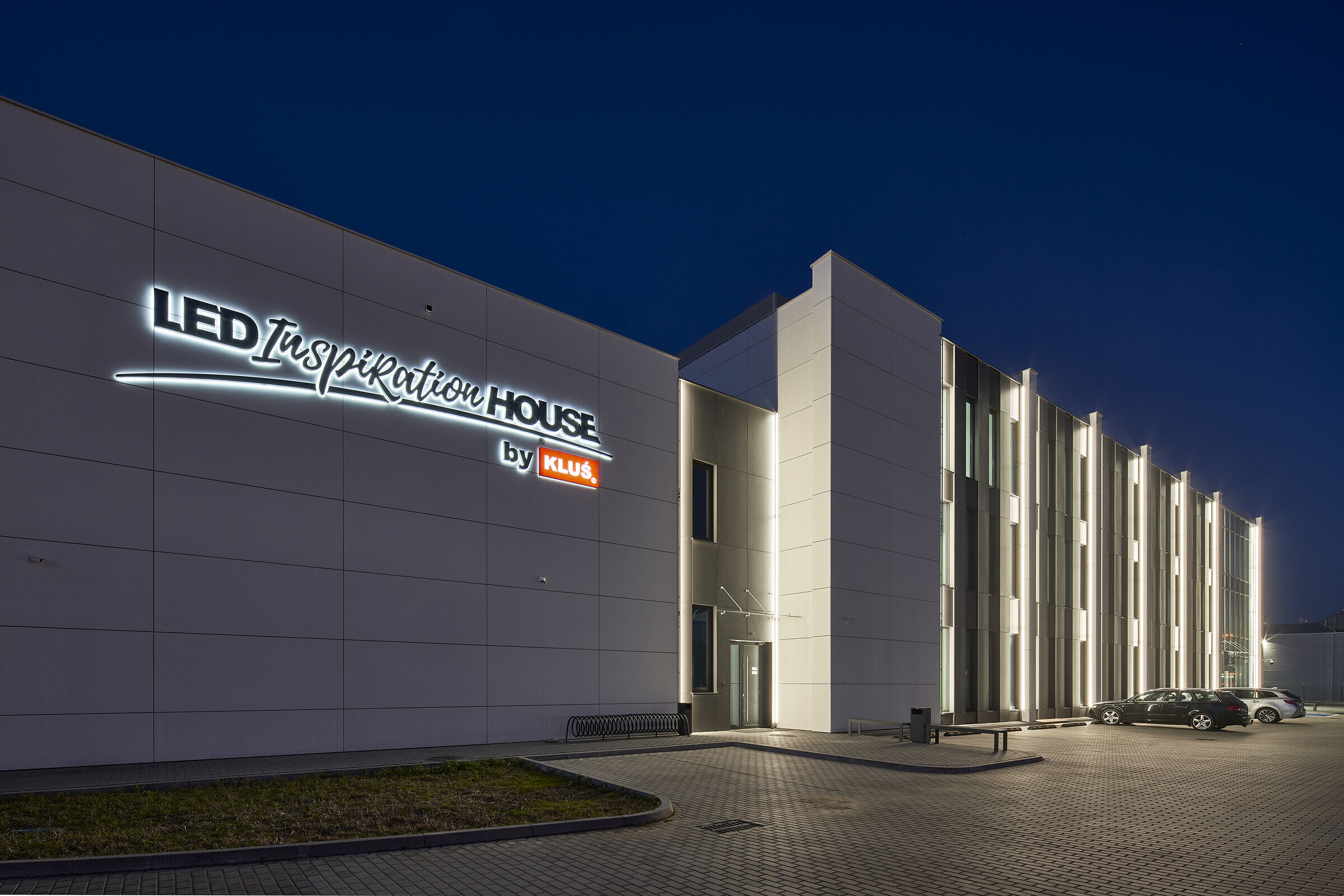 The patronage over the project and comprehensive implementation of LED solutions was taken by KLUŚ, which located its headquarters in the building.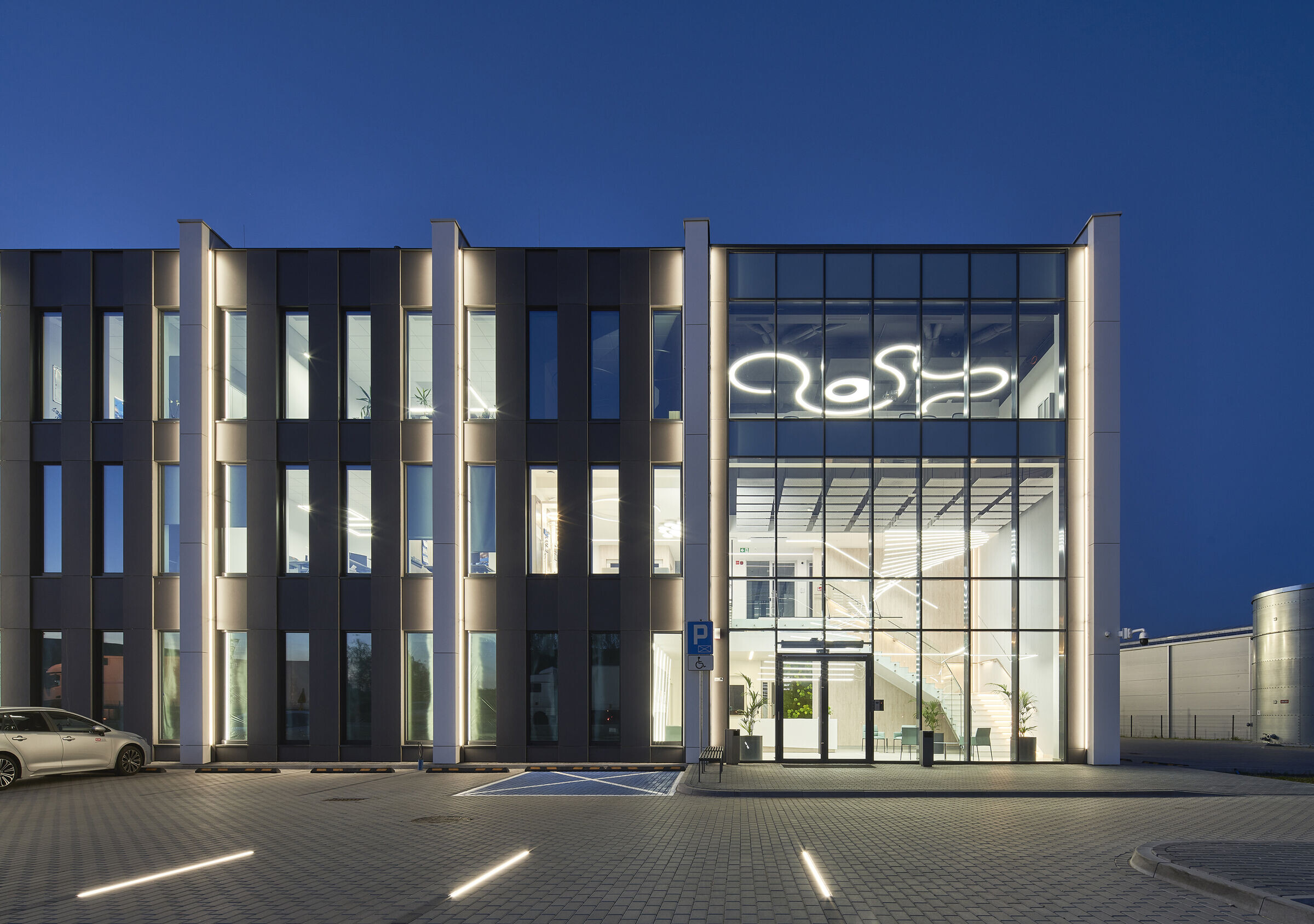 When designing our HQ, we tried to create not only a modern and functional office space, but also to integrate our LED lighting solutions into it. The corridors, offices and conference rooms are equipped with the latest LED lighting fixtures and interesting compositions made of well-known products offered by KLUŚ. Thanks to this, we can present LED lighting fixtures directly to our visitors. The building also contains many elements of the KLUŚ proprietary display system. It is a ready solution for partners and distributors who would like to present our products at trade fairs.
Architectural office: Trzy trzecie Architekci Sp. z o.o.
General contractor: FineTech Construction Group