Leiden City Hall has been renovated and made more sustainable. Adapted to the new working methods of local government, the city hall offers the city and its administration a hospitable and appropriate stage – one that once again reflects the original allure of this historical monument. The basis for the renovation is J.C. Blaauw's design from 1935 with its characteristic typological design and the two-part cladding of the concrete hull. The outside is clad in brick and thereby connects with the historic 16th-century Renaissance facade on Breestraat and the surrounding historic buildings. The inside features a rich material palette of marble floors and walls, wooden panelling, stucco ceilings and various decorations – including a remarkable wooden inlay by M.C. Escher.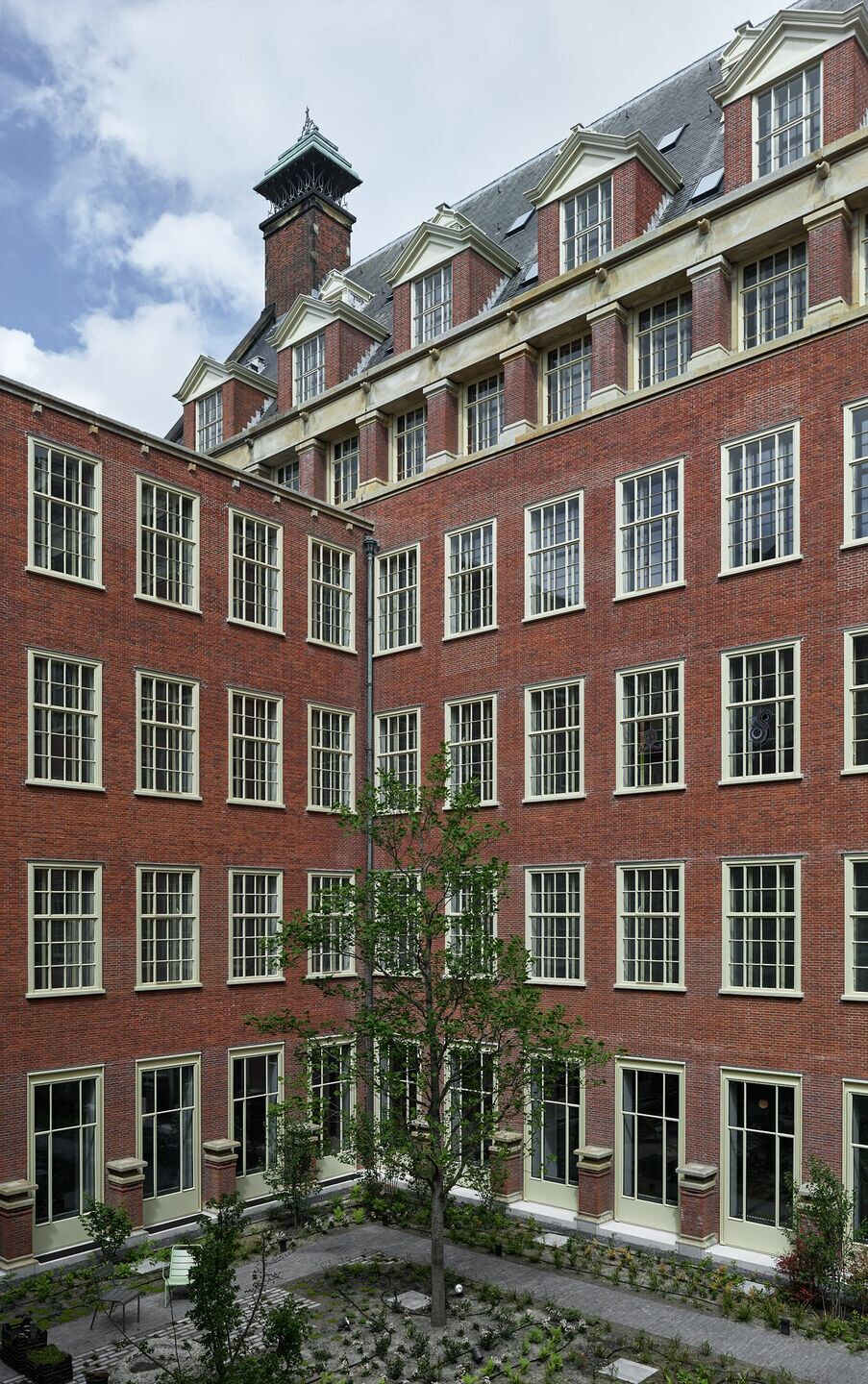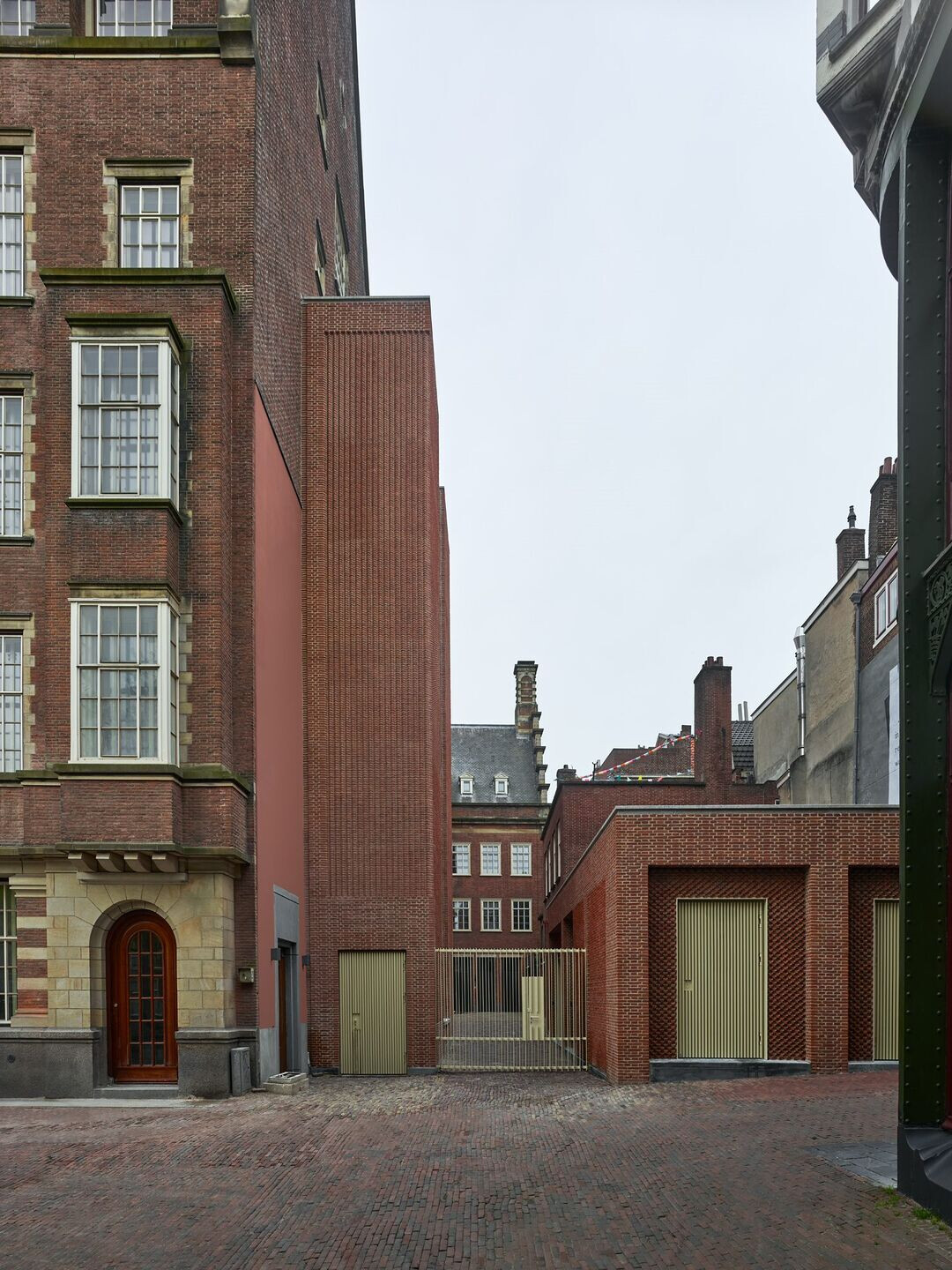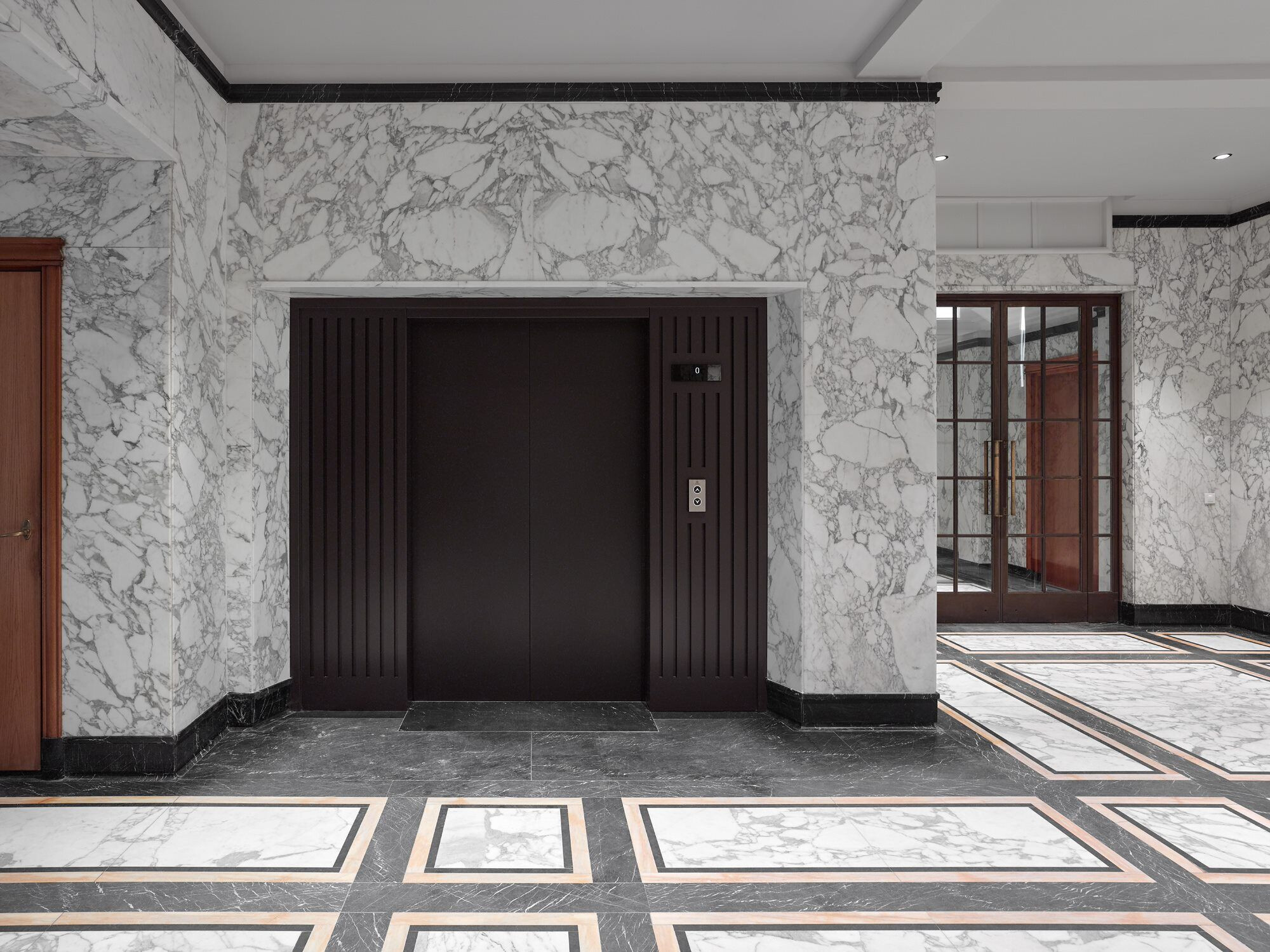 The renovation took an assimilative approach whereby the old and new remain legible while minimizing contrast. For example, the existing marble floors are now supplemented with terrazzo that continue the original marble pattern, and the proportions of the wall cladding follow the original stucco lines. The building's layout and installations were completely adapted to modern expectations, with workspaces placed in the attics, a new public reception in the city foyer, and a new committee room and meeting centre. With its 1990s glass roof removed, the public garden in the courtyard now features a tulip tree similar to the one Boerhaave once planted in the city's Hortus Botanicus. Now the garden, together with the enjoining city hall square, forms a direct connection with the city and its rich past – inviting citizens and guests to the administrative heart of the city.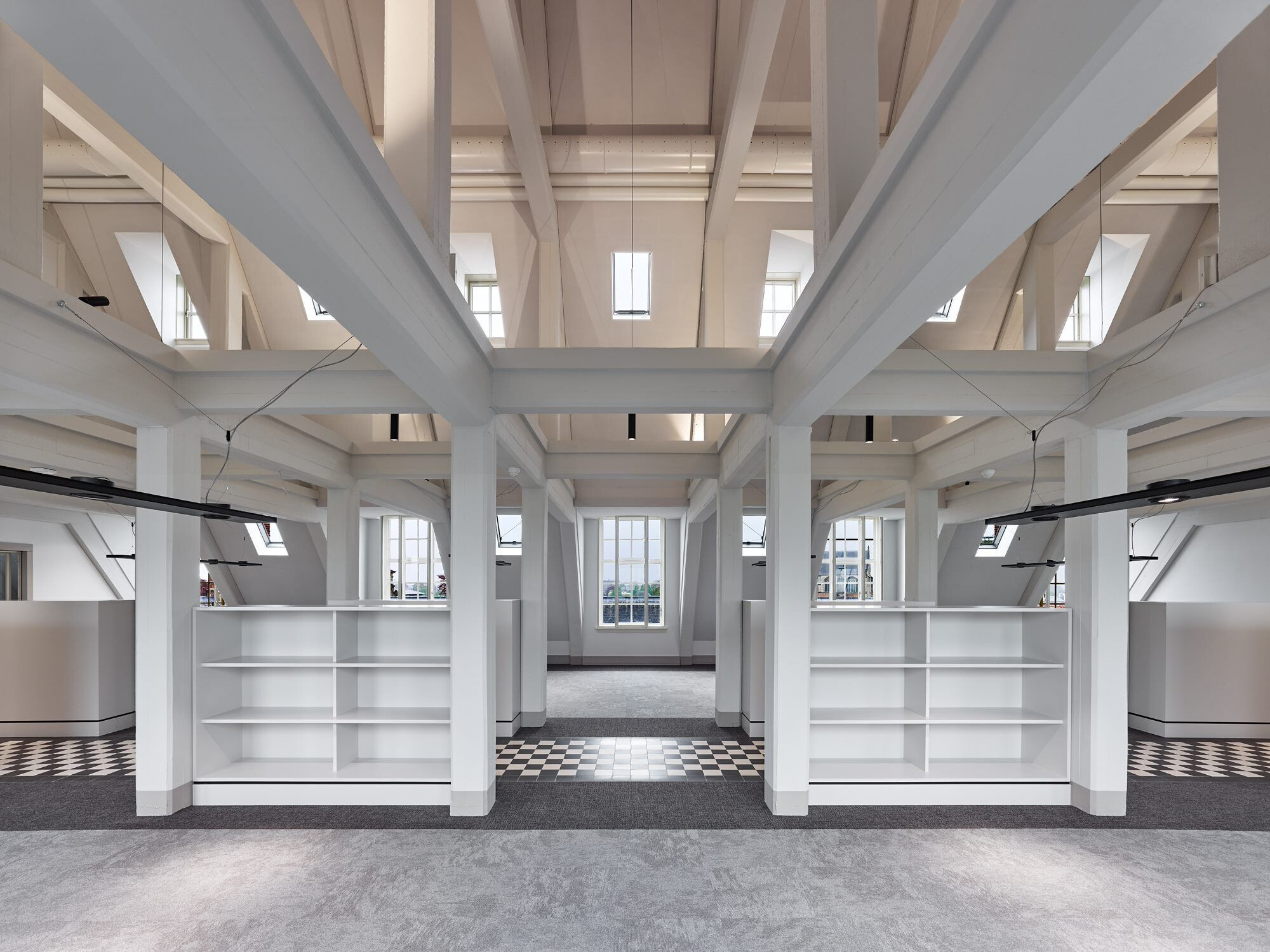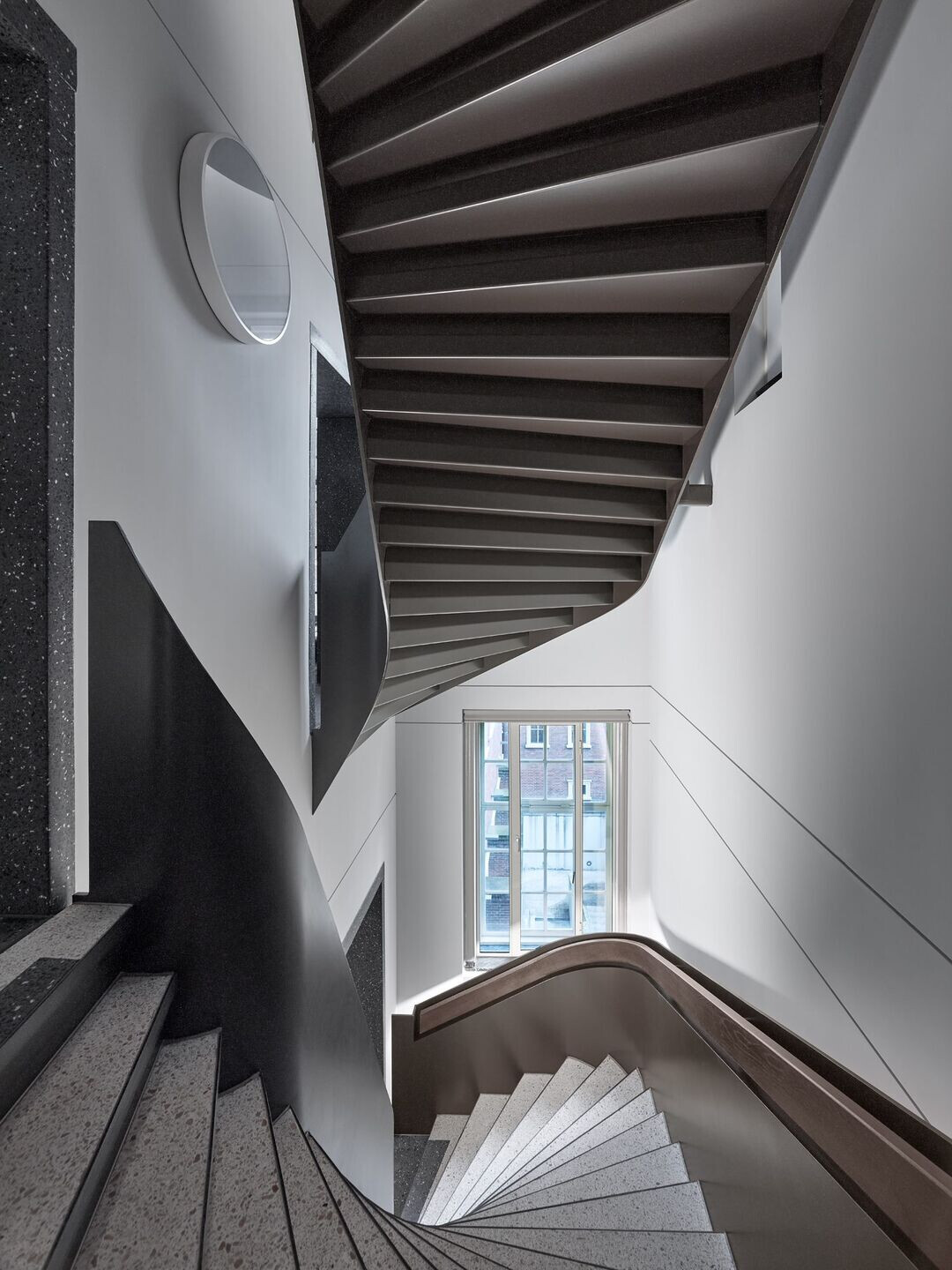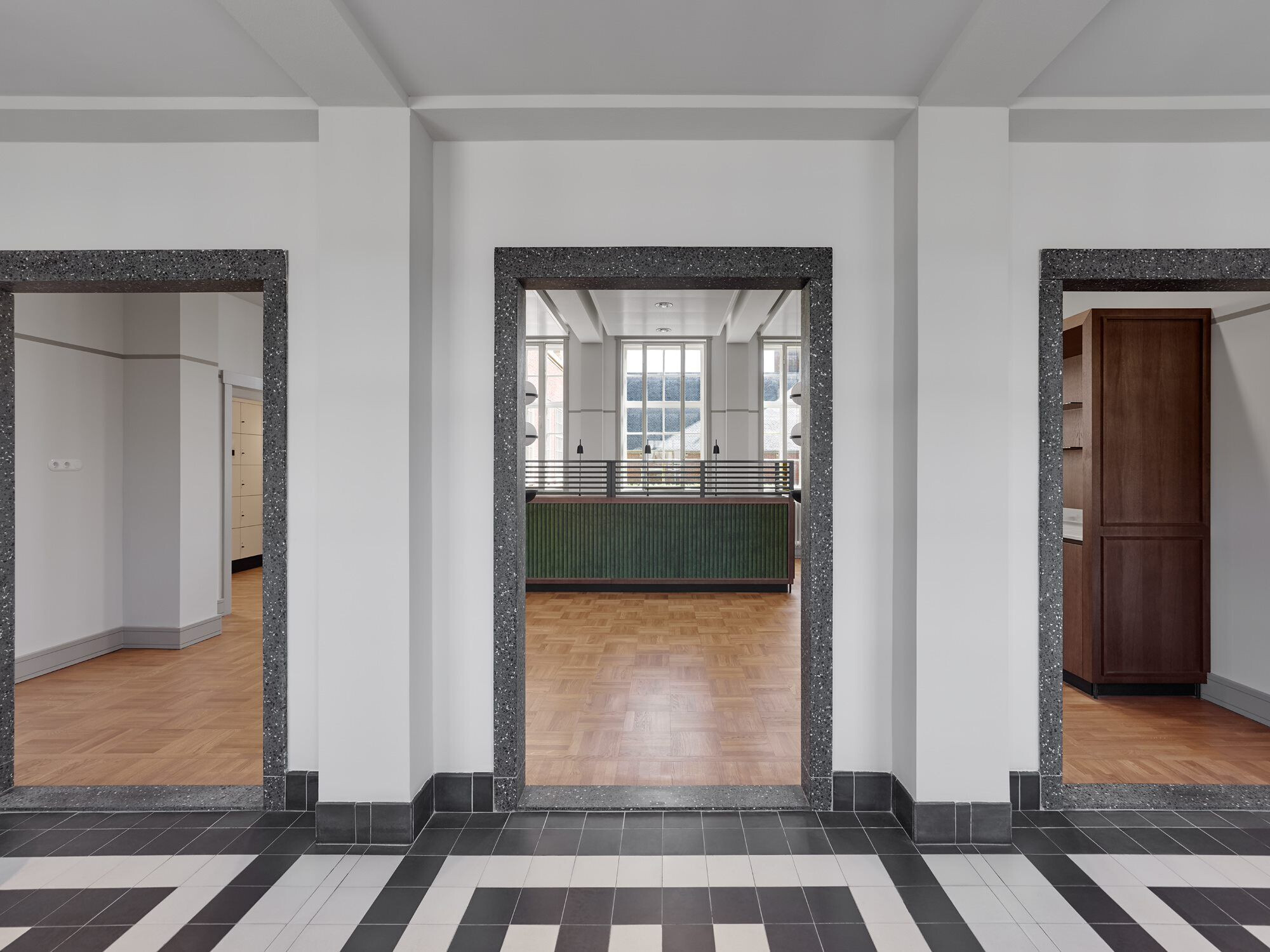 The design for the renovated Leiden City Hall was a collaboration between Office Winhov and Studio Linse. The garden in the courtyard is a design by H+N+S Landscape Architects.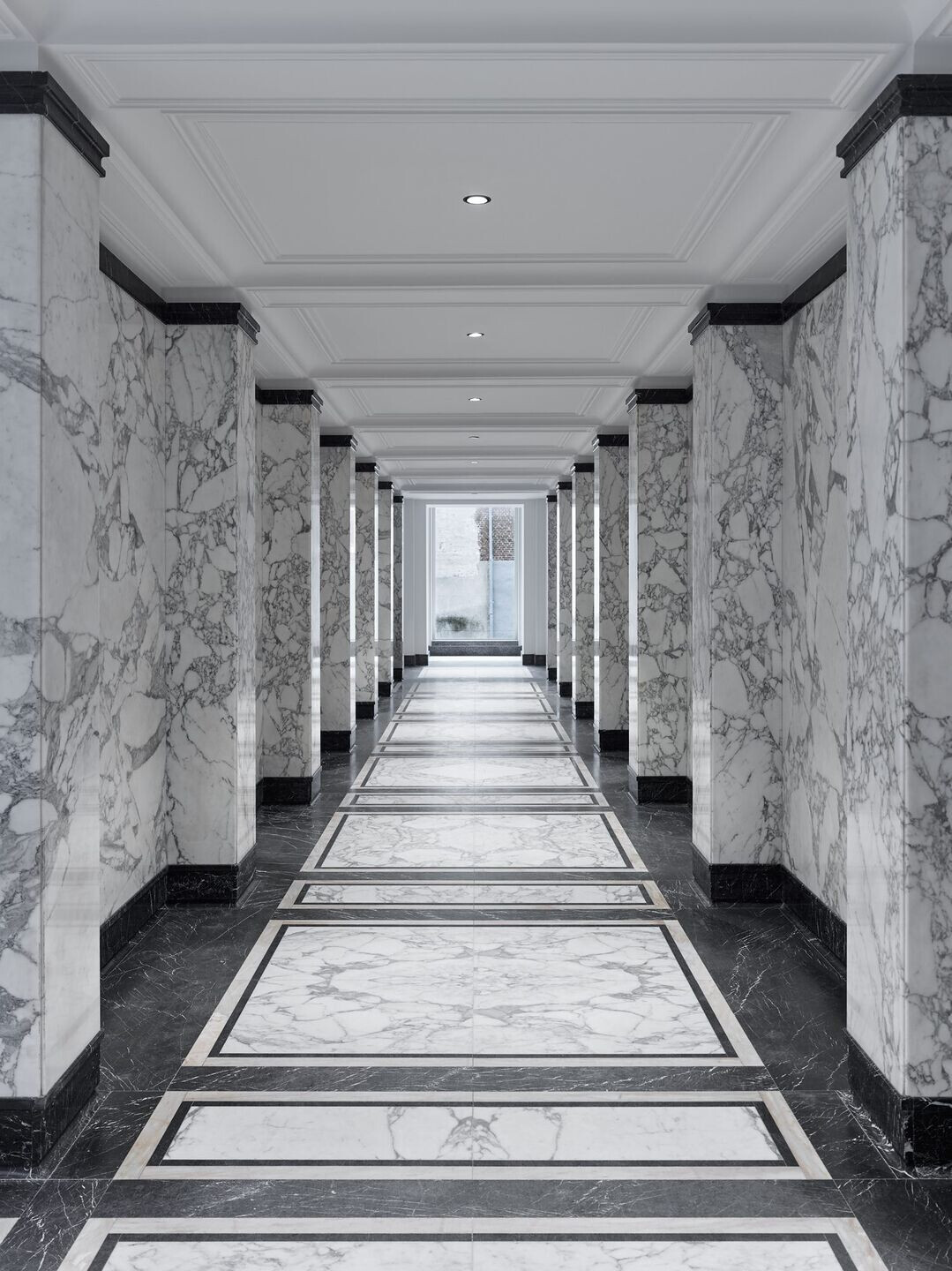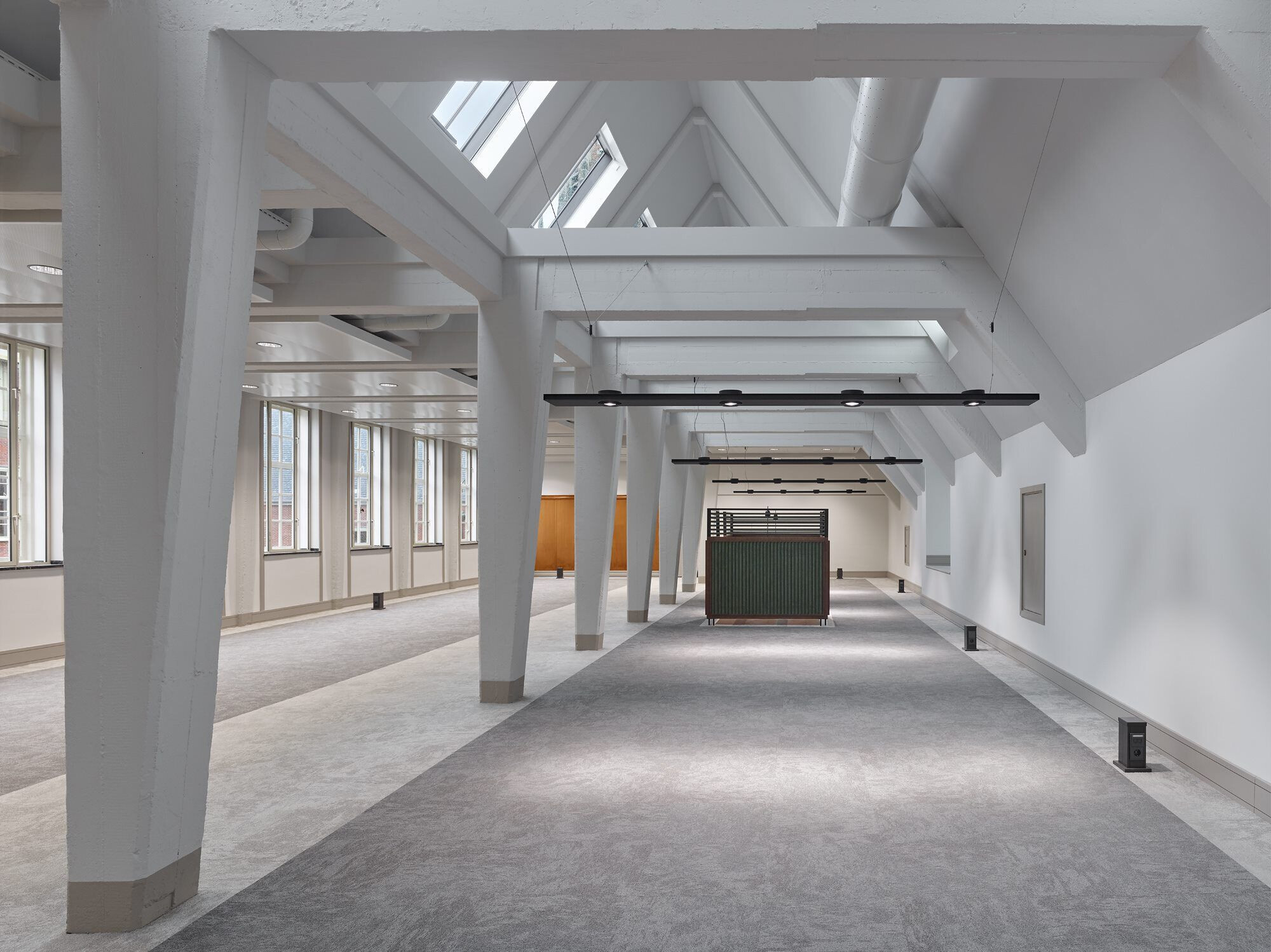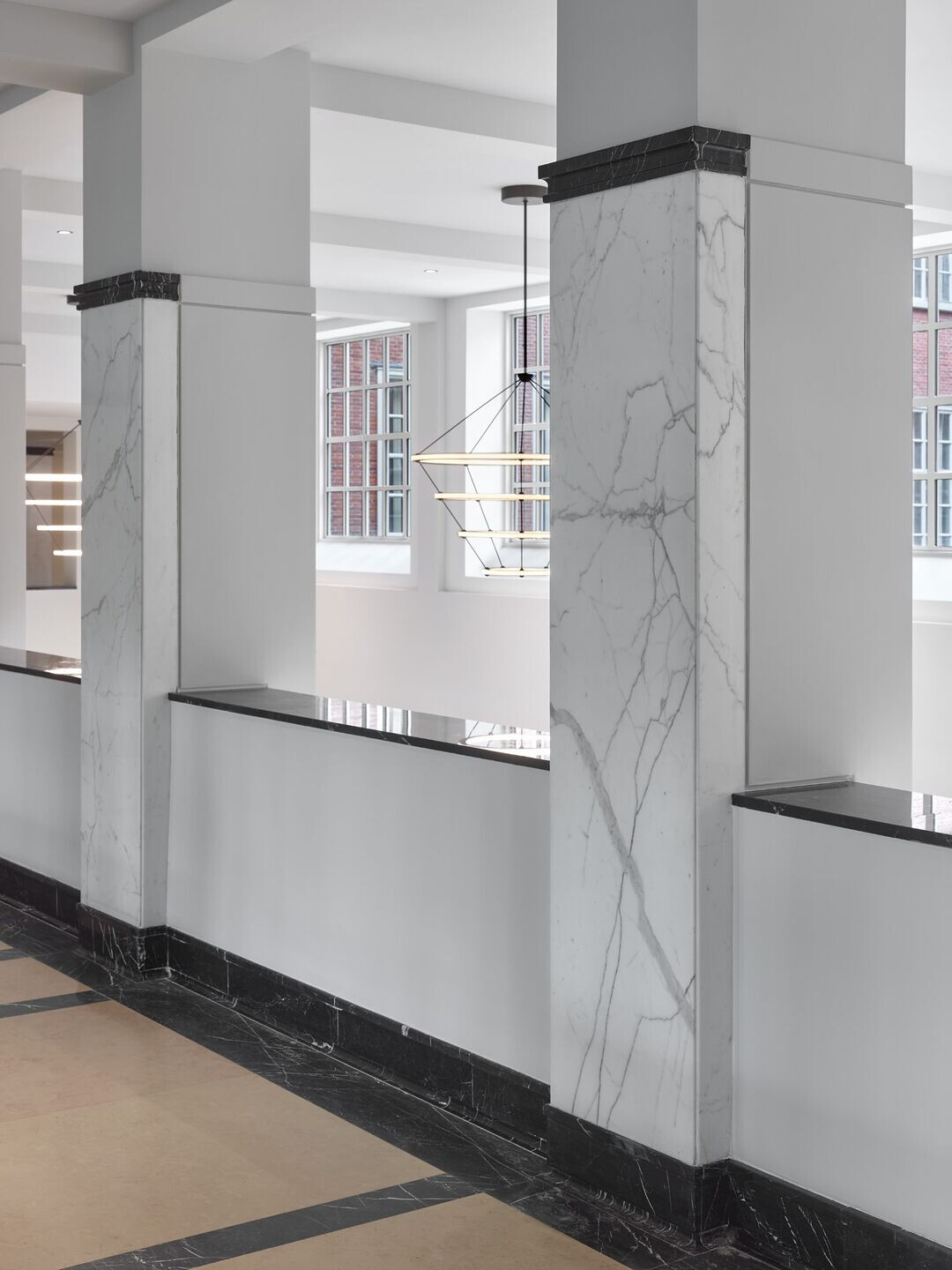 Team:
Architects: Office Winhov and Studio Linse
Landscape: H+N+S Landscape Architects
Photographer: Office Winhov / Stefan Müller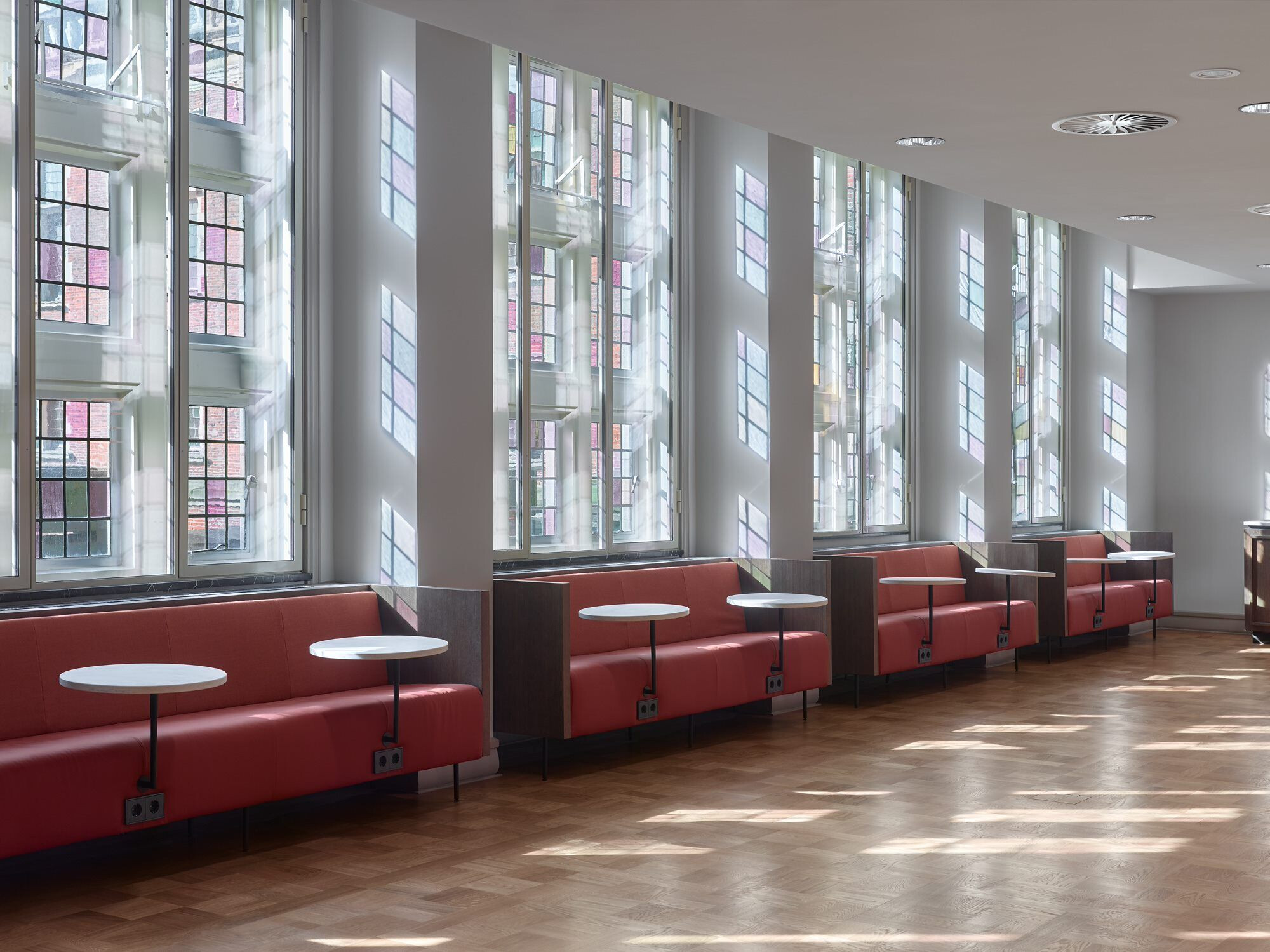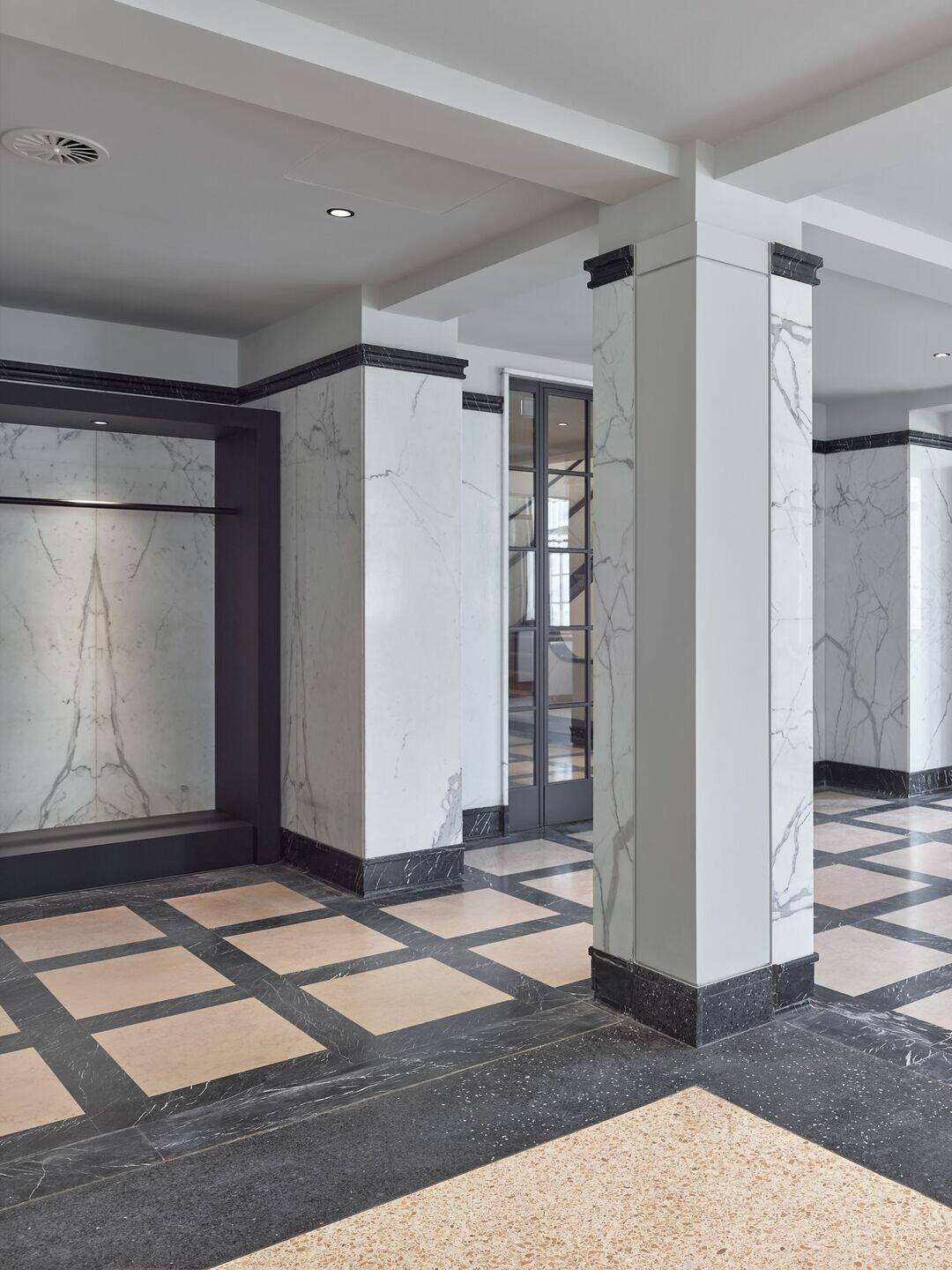 Materials Used:
Candido Terrazzo – terrazzo floors, steps, plants and portals
Stairway Trappen – steel stairs
Sonogamma – BASWA (climate) ceilings
Inteco – climate ceilings
Steenhandel Gelsing – masonry bricks Zilverschoon Randwijk
ZNR – steel Jansen frames, windows, interior frames