This turn-of-the-century Halifax home had been flipped by the previous owner who completed trendy cosmetic upgrades, but skimped on the essentials of a sustainable whole-home renovation.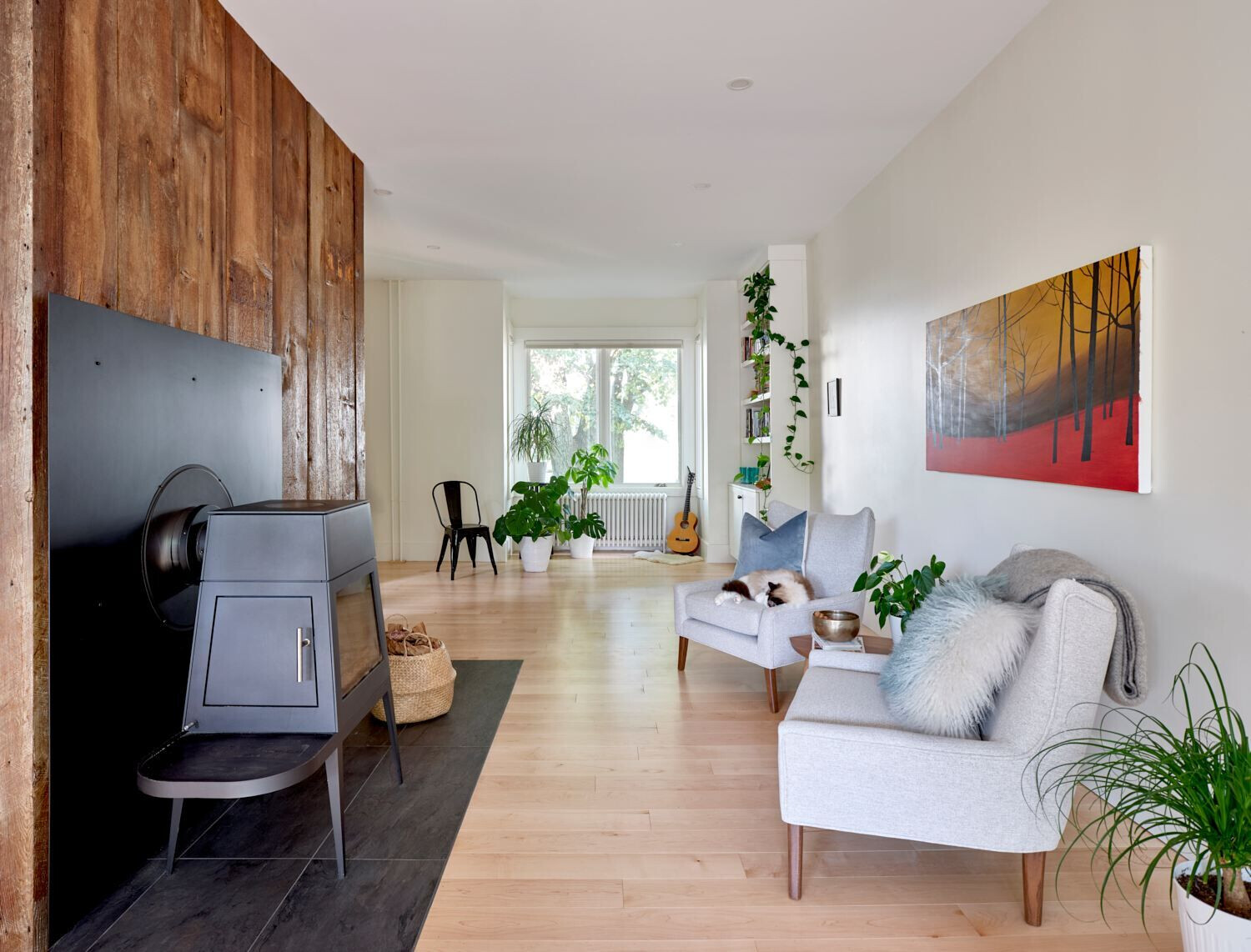 Who are the clients and what's interesting about them?
A professional couple with an empty nest and a passion for cooking. They love nature, cycling and their fluffy pets.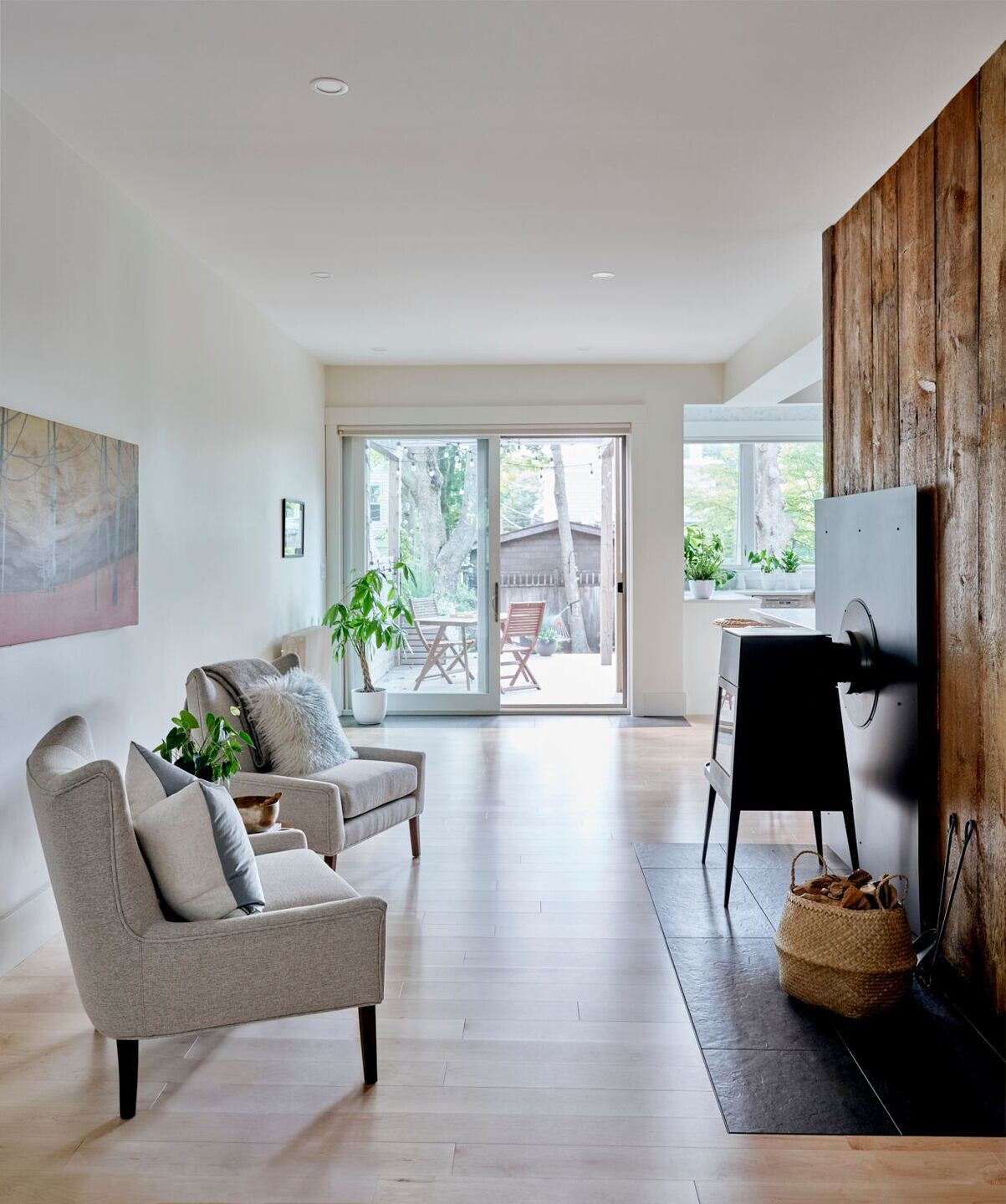 What were the key challenges?
The homeowners wanted to improve the interior flow, add warmth and natural light, and extend the living area into the back yard. Like many older homes, the house was also lacking in functional storage in every space, from the front entry to the bedrooms. The owners wanted clever, uncluttered storage—where everything had its place.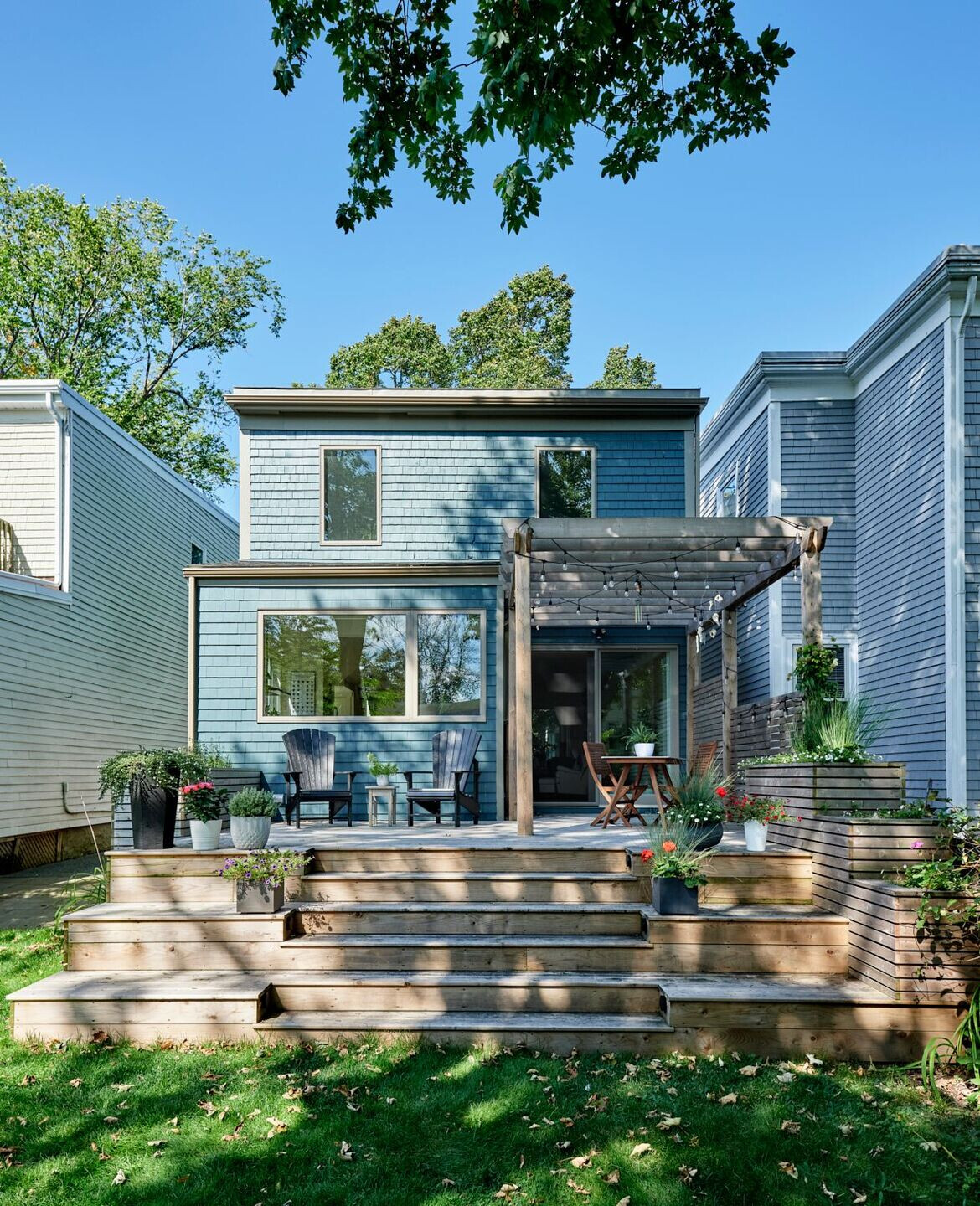 What were the solutions?
Interior walls, including an unfortunately positioned powder room and a chunky fireplace, were demolished to maximize spatial connections. Two new beams in the kitchen ceiling were added to open the entire back part of the house. A compact service core, clad in reclaimed barn boards, formed the backdrop for a Wittus Shaker wood stove and conceals a discrete powder room.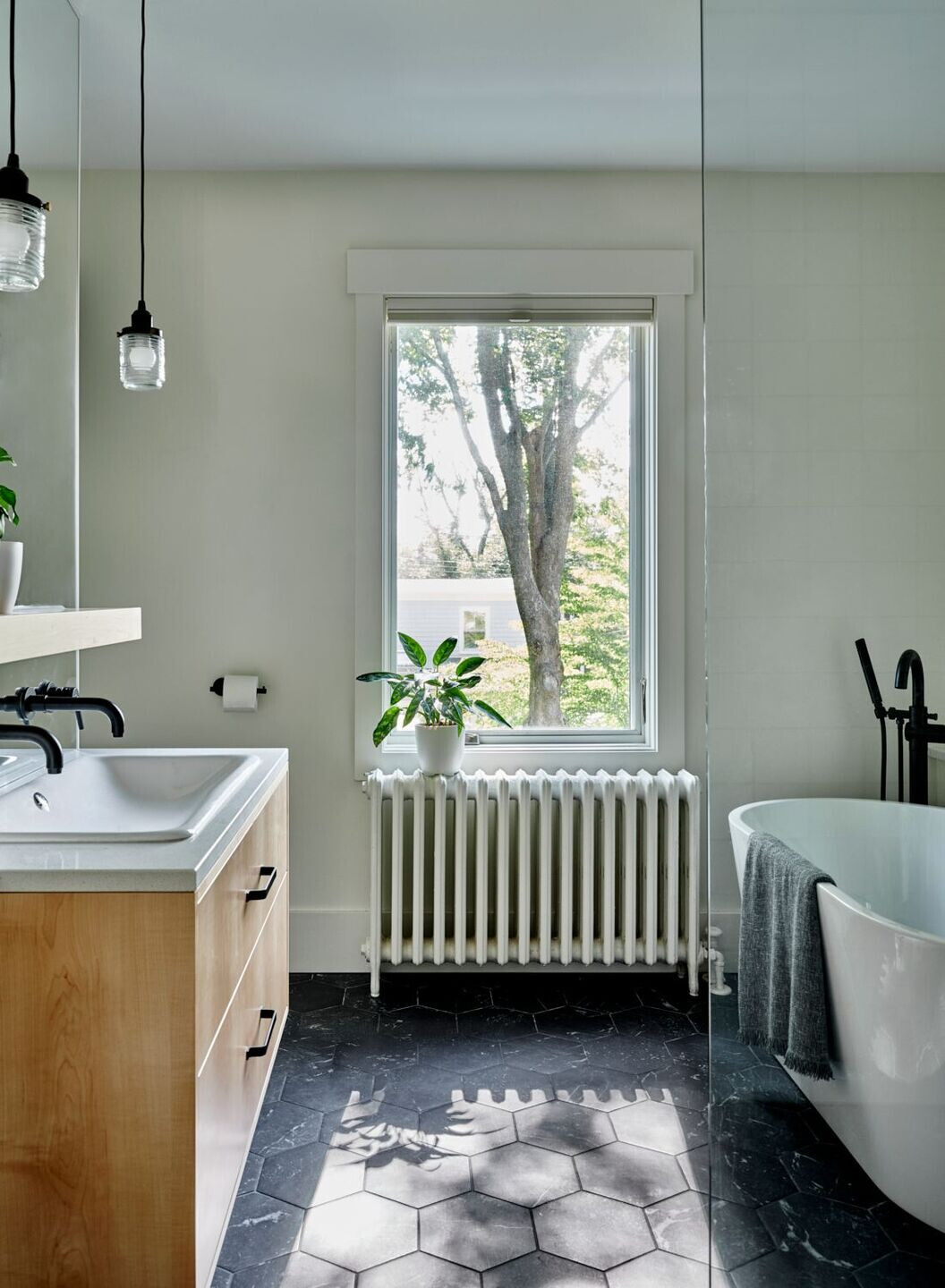 A tiny closet on the stair landing was reoriented into the cramped entrance, for improved storage and elbow room. The principal bedroom, with custom built-in clothing cupboards, is now a serene refuge overlooking a magnificent linden tree. The main bath was expanded 36" into the spacious guest bedroom. The added space allowed for the laundry to be relocated from an unfinished, stone basement to the second floor—with enough space for a custom shower and freestanding soaker tub for a spa-like refuge.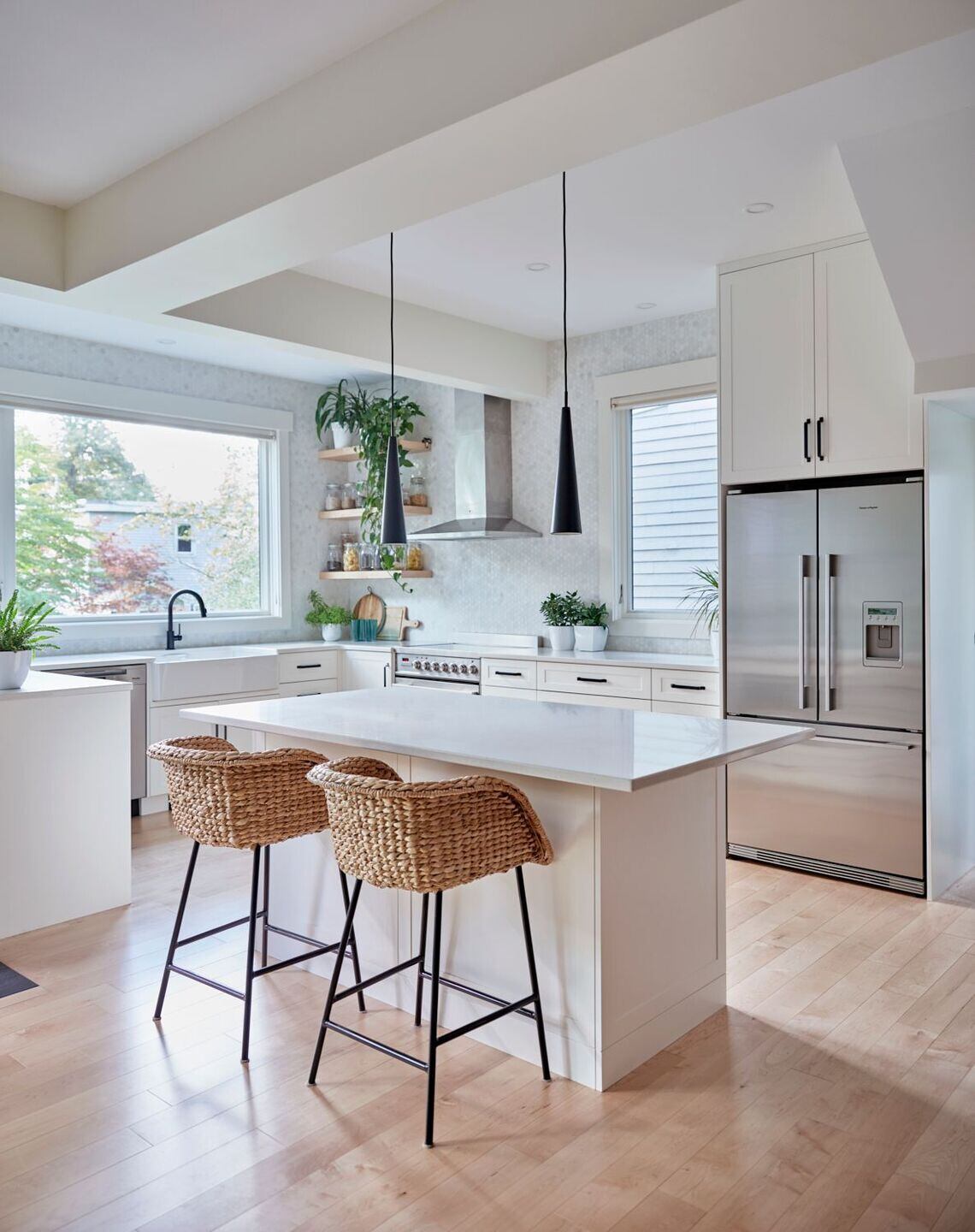 The existing oil-fired boiler was replaced with an electric boiler, and a solar photovoltaic array was added to offset the heating costs.