Located in a pleasant courtyard in the city centre, Loft M50 is the result of the conversion of a portion of a building originally used as a car body workshop.
In order to obtain a wider and well-proportioned floor plan, the wall dividing the two long and narrow sections was removed.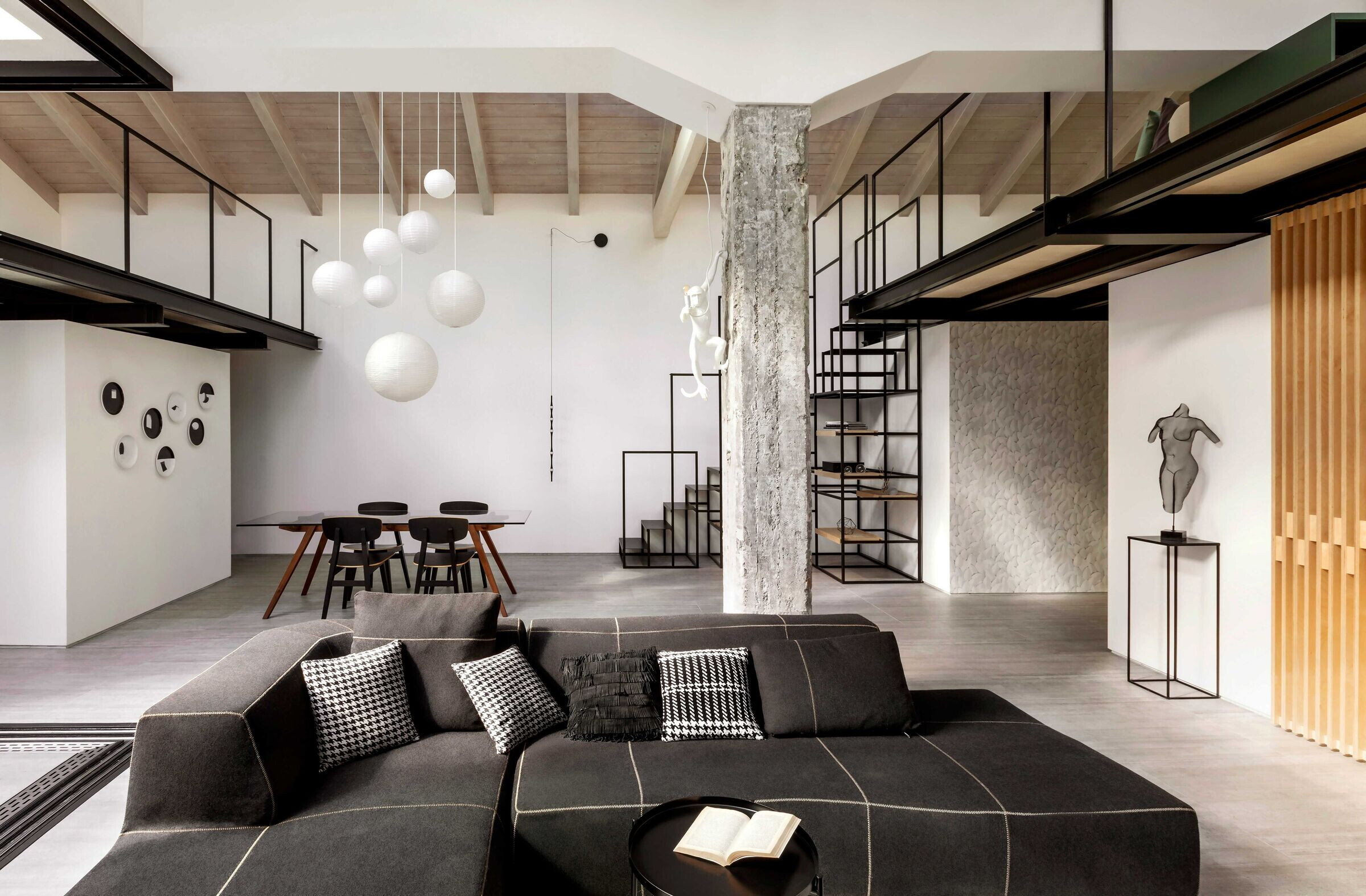 In addition, a portion of the roof was also removed to create a private outdoor space. This well of light, which further increases the brightness of the ambiance, is closed on two sides by large sliding doors that create continuity between the inside and the outside.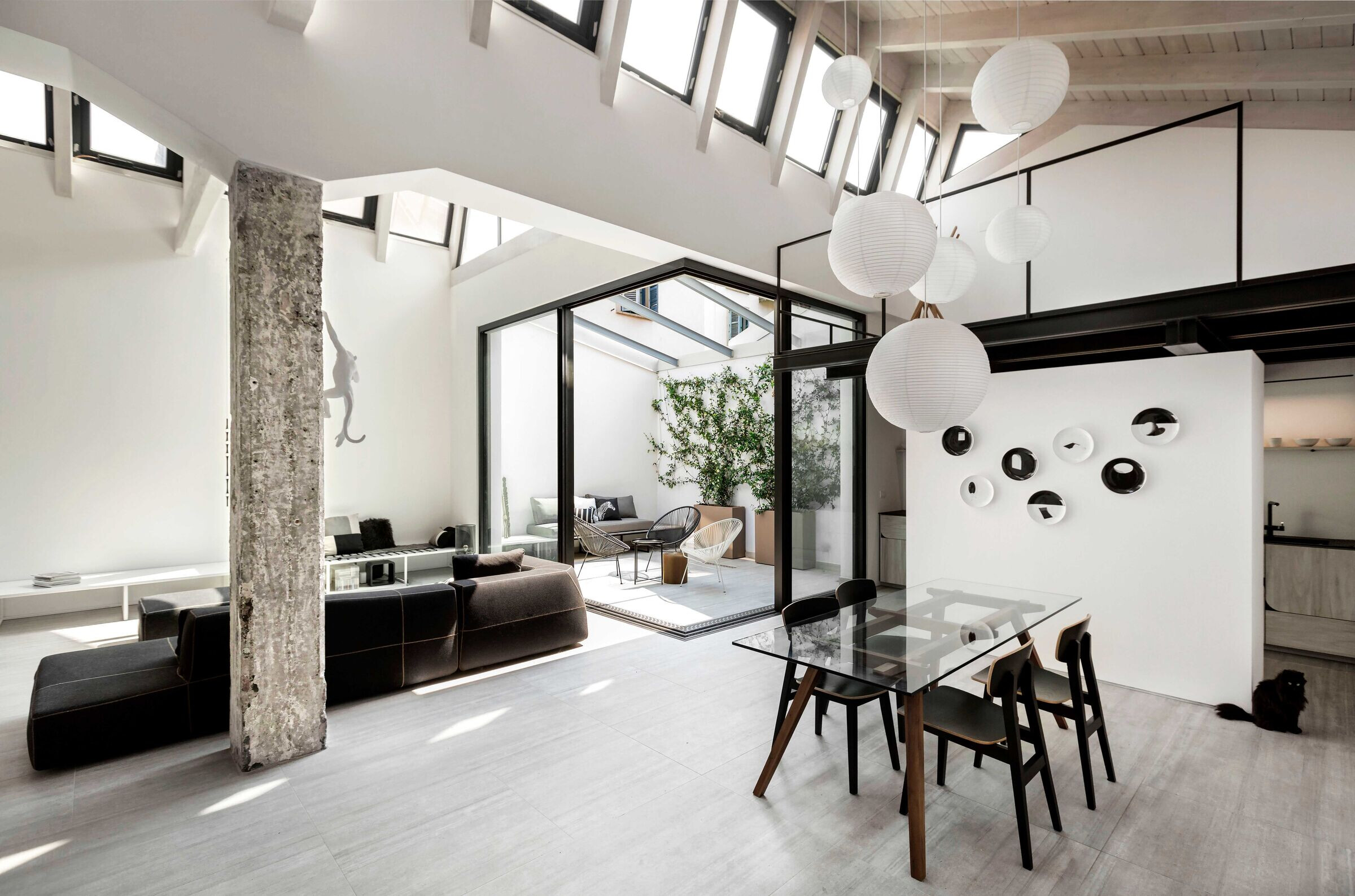 To exploit the height, three mezzanines have been constructed using metal carpentry: one mezzanine houses the bedroom with an exposed bathtub and small bathroom, while the other two are relaxation areas or spaces for guests.
In the large open space that houses the living and dining areas the stairs leading to the lofts have different shapes and colours to soften the overall symmetry (which would otherwise have had a severe appearance).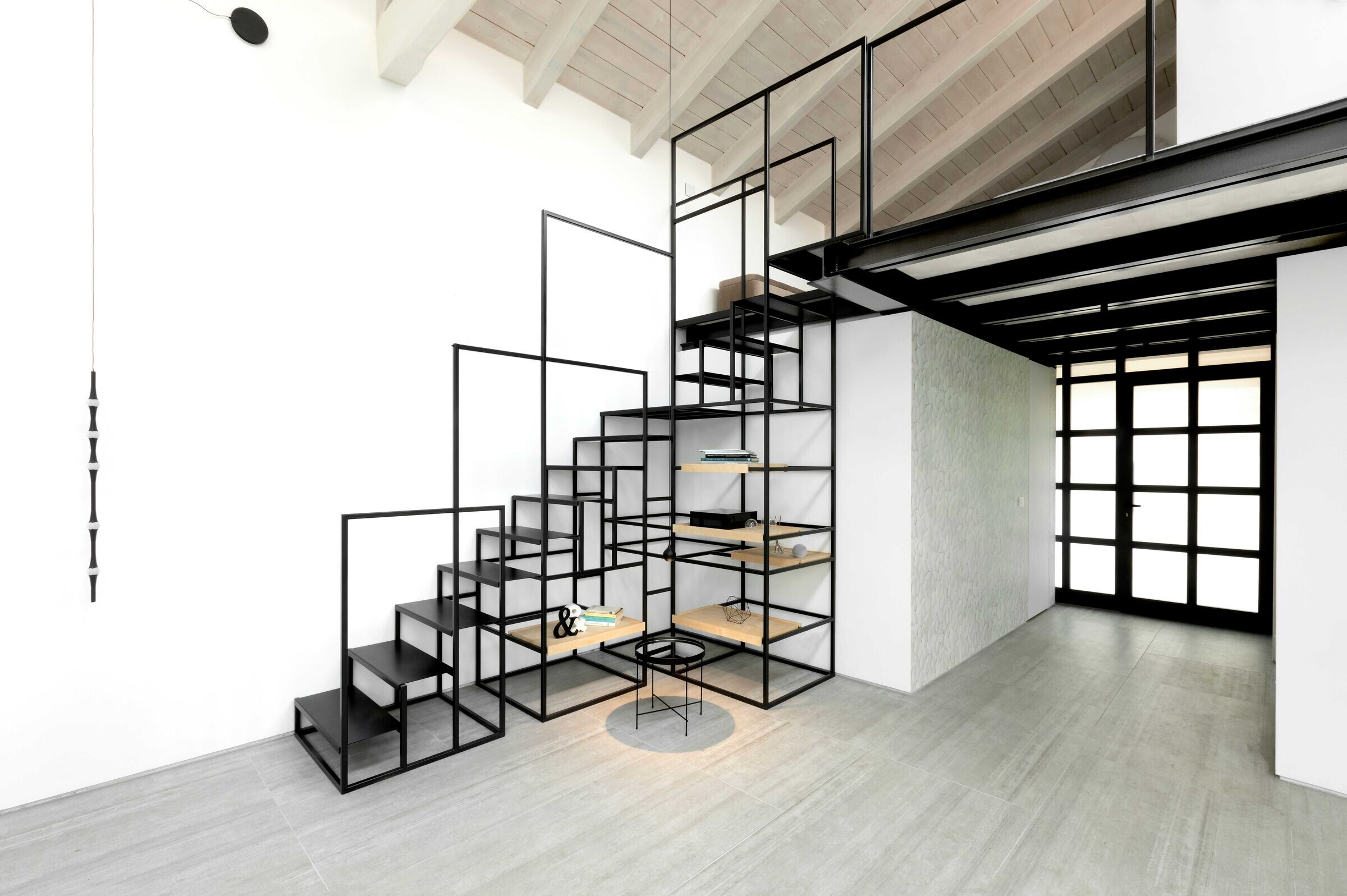 Under the larger mezzanines are the walk-in wardrobe, the home entrance decorated with wallpaper, the main bathroom and the study with its own entrance.
The sliding wooden slat panel separating the study from the rest of the house was made-to- design, as were the fixed furnishings and the kitchen, which is located under the smaller loft and screened by a masonry partition.
The interior is dominated by white contrasting with black iron, warmed by birch plywood elements.The lighting has been carefully devised to create specific moods according to the different functional areas.