Spec Office Suites - the next evolution of office space. This real estate concept is the in-between approach between a traditional process of obtaining an office space (find a building with a broker, custom design a space with an architect, build it with a contractor, move in), and a co-working space that has no dedicated spaces for your team or custom features.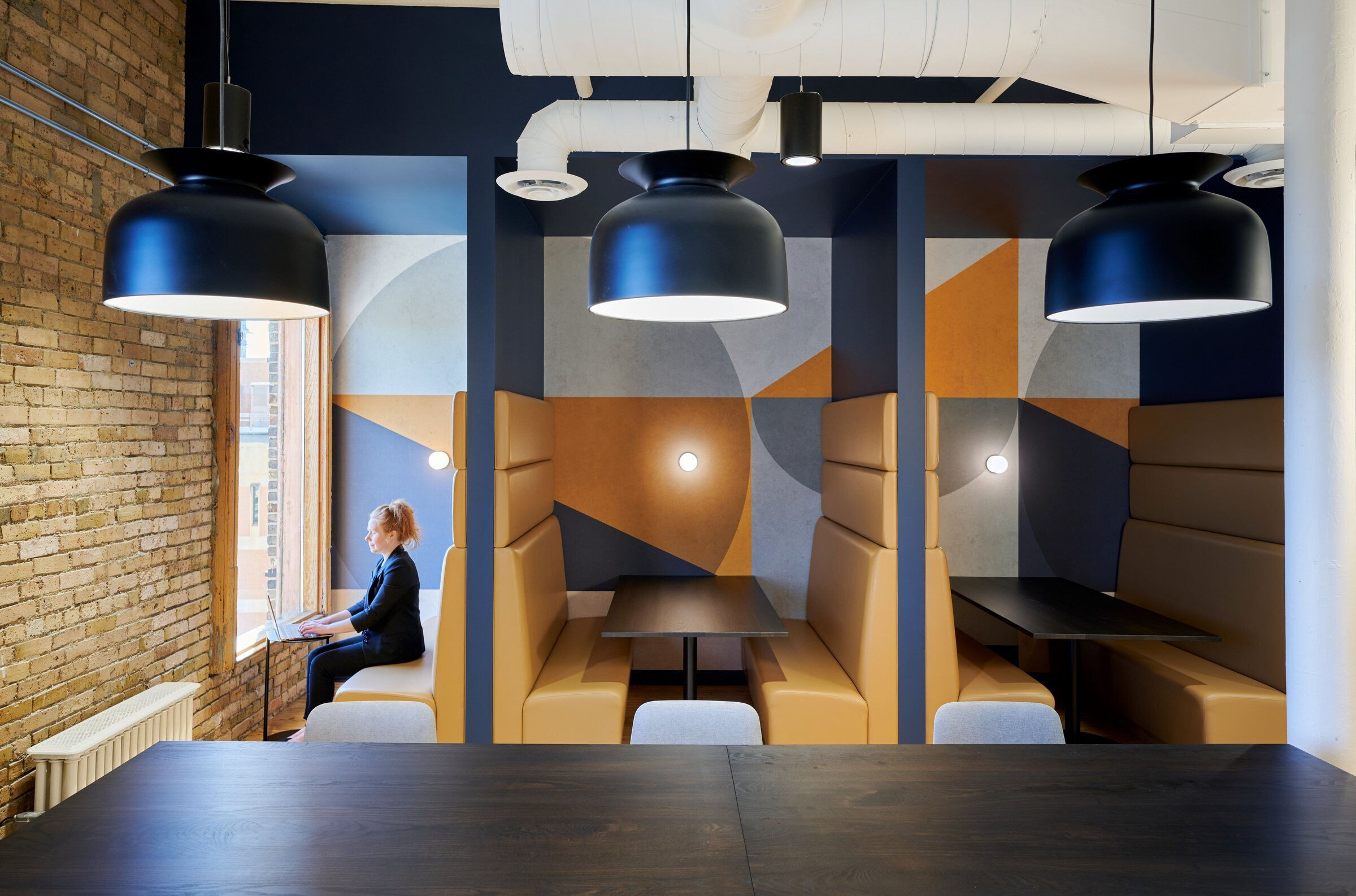 Spec suites are meeting the market where it's at. The tenants for spec suites vary, they could be start up companies that are coming out of co working, they could be mature businesses who want to short cut the traditional real estate process. These ready to go suites are appealing to businesses thatcan't wait the 7-12 months a traditional design process takes to move into a commercial office space.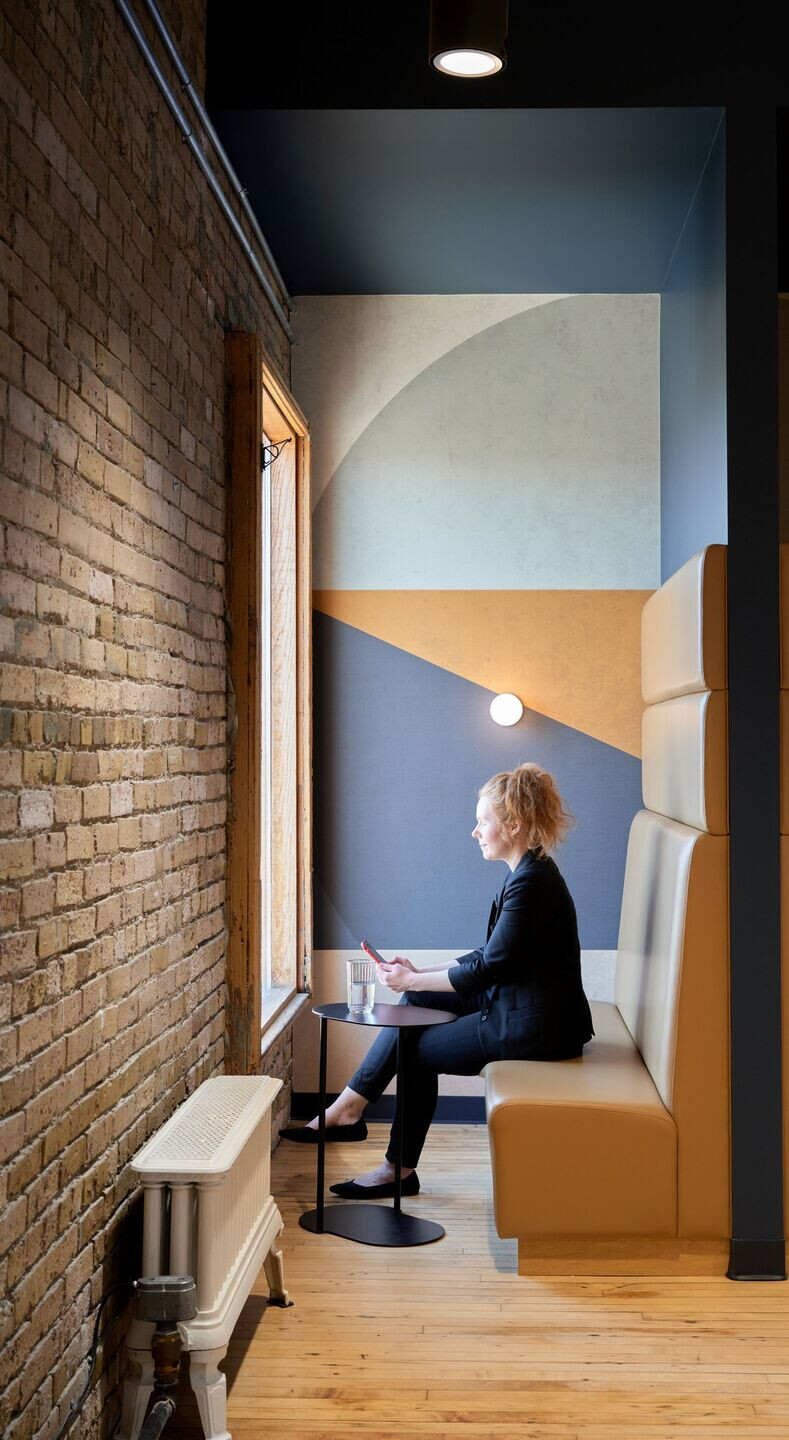 The Lumber Exchange is a historic building in the heart of downtown Minneapolis. The building was built in 1885 and at the time was considered the first skyscraper in Minneapolis! The style of its design was called Richardsonian Romanesque and was designed by the architects Long and Kees.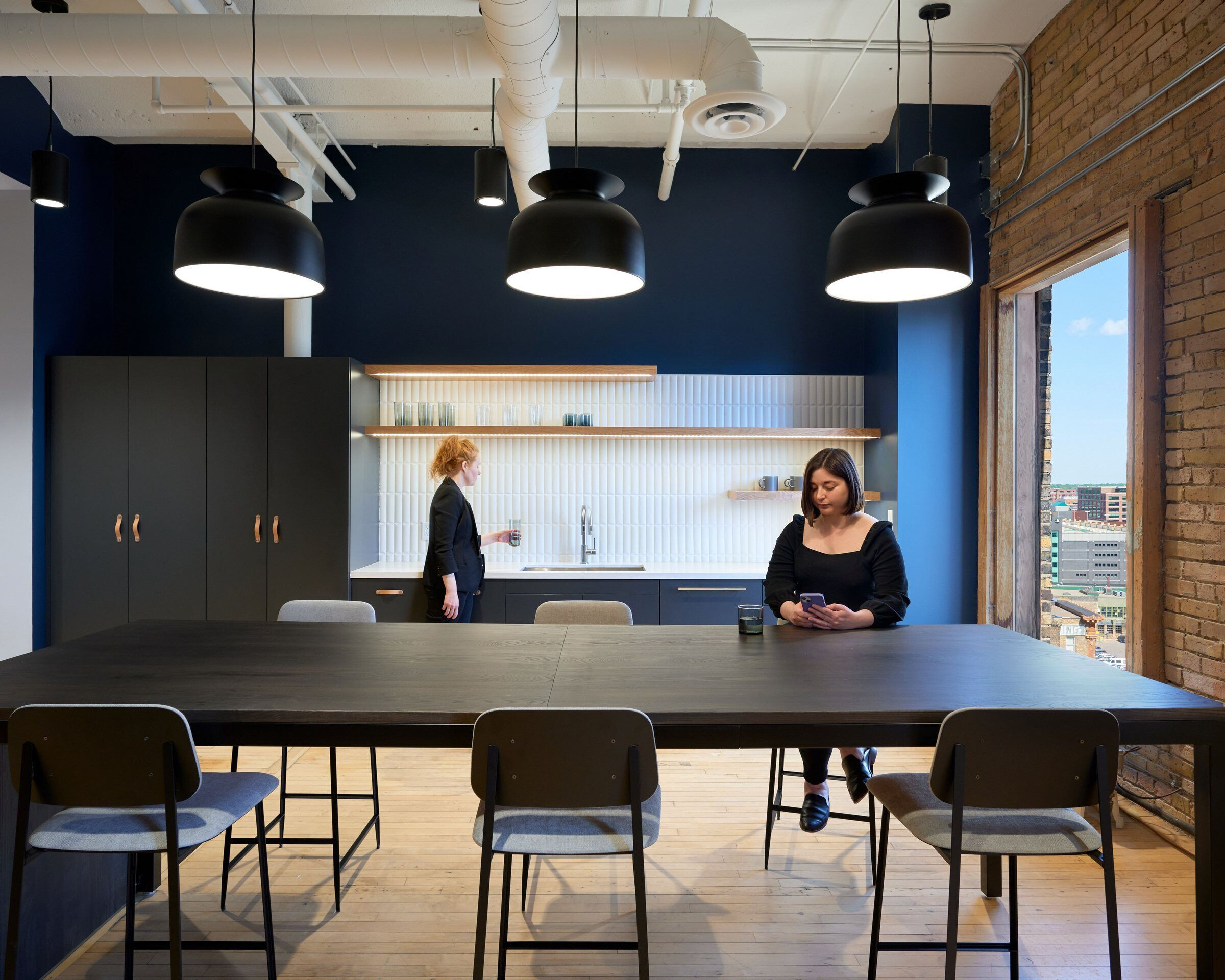 The building now is a multi-tenant office building with retail and restaurants in the base of the building and an event center that uses the atrium space.
The office has interesting bones and the interior atrium creates the heart of the building. Most of the office spaces have visual access to the space, which creates a dynamic light filled office space.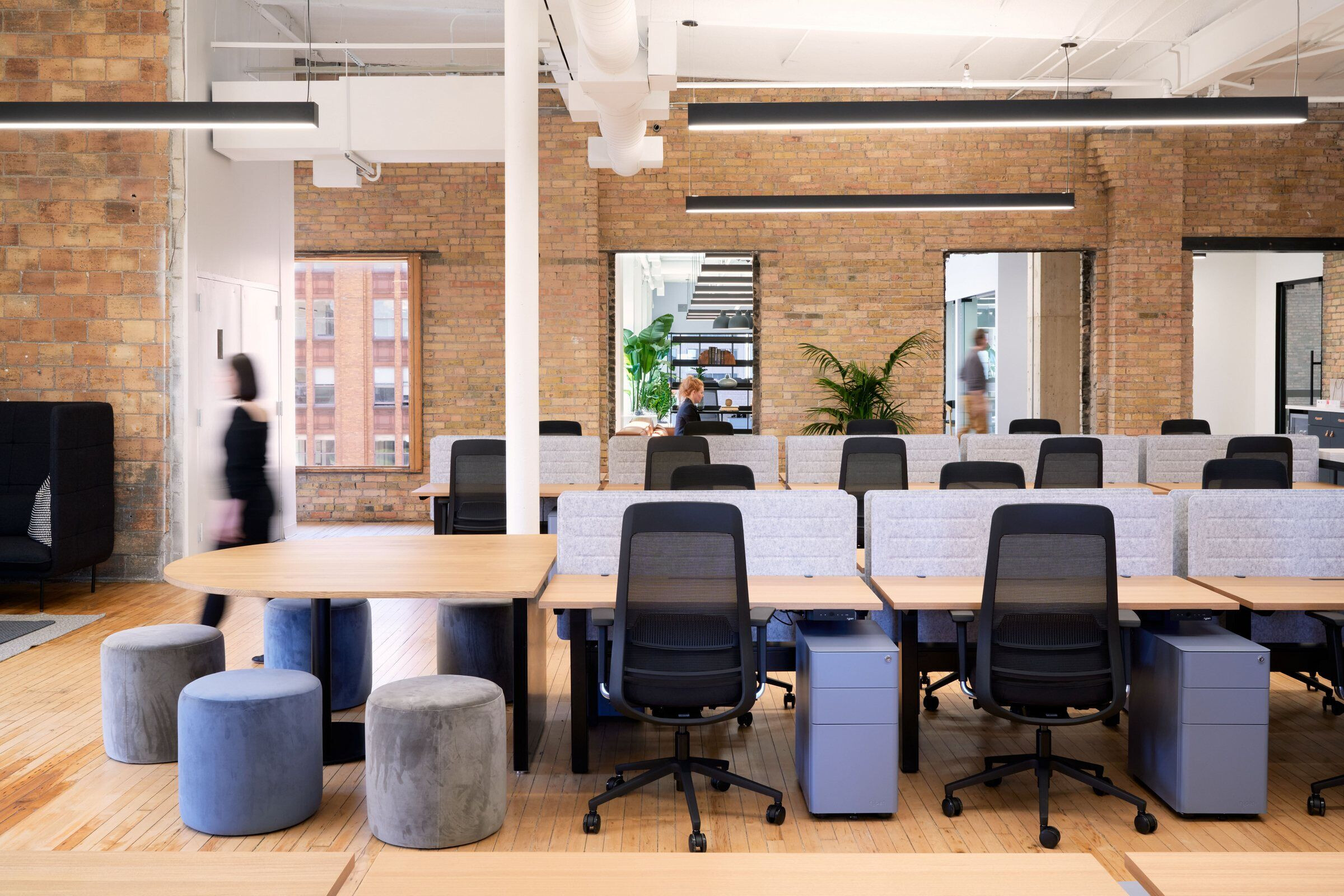 "The spec suites were designed to take advantage of the warm brick and concrete floors," said Betsy Vohs, Studio BV Founder and CEO."The design of the spec suites use a light filled spaces with collaboration furniture and sit to stand workstations to attract the creative style of user the space was designed to support." The L shaped nature of the spec suites creates a dynamic flow that allows a lot of daylight to come deep into the office space. The central café space was designed as a hub to support future teams and create a space to gather. Custom graphic wallcoverings and decorative lighting highlight this area.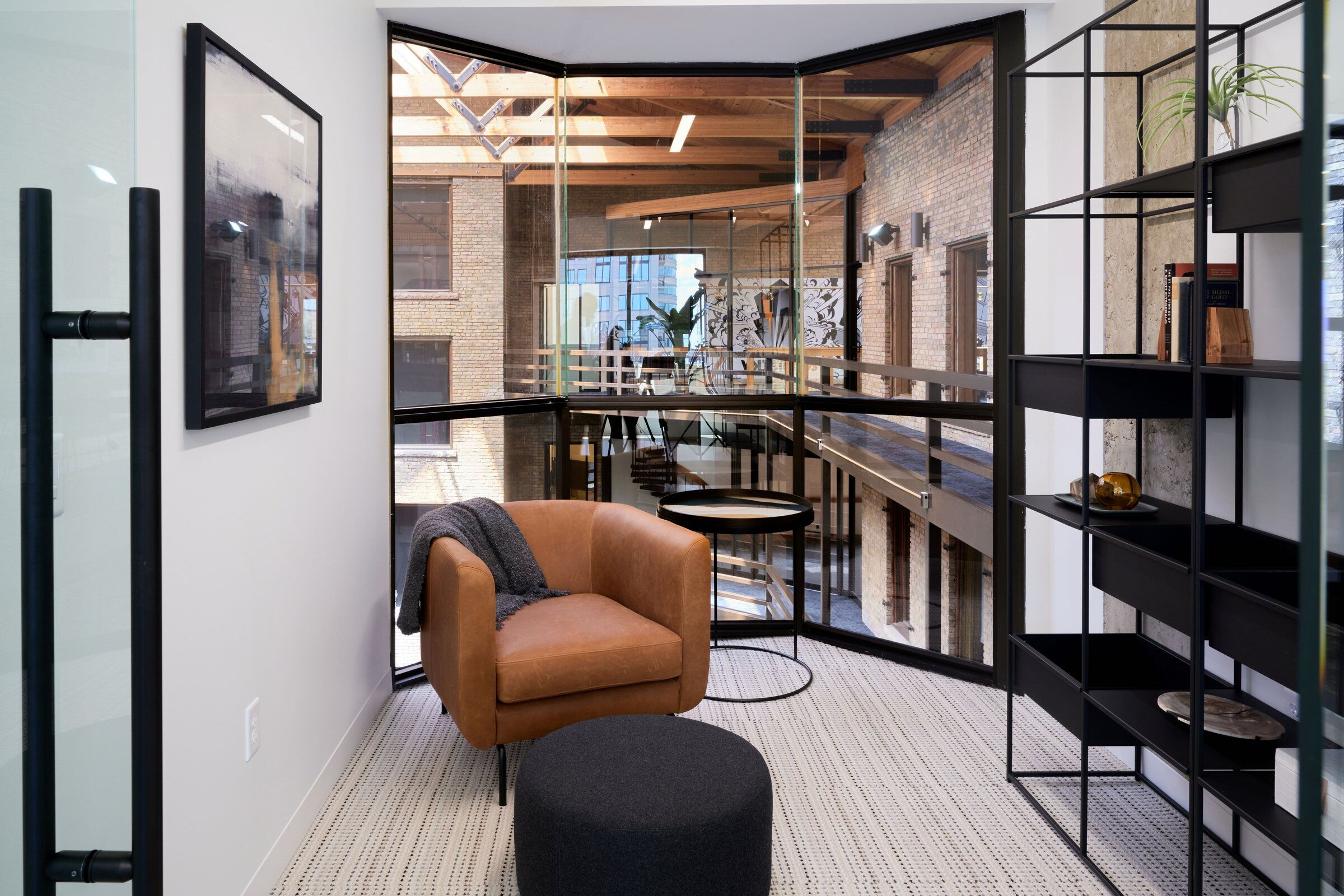 The booths are designed to support teams and individuals as they work and create a place to get away within the office. The office sizes are universal and small to support sharing and flexibility for a user to use them as office or huddle spaces.Overall the space is flexible and adaptable to the changing needs of the office in this dynamic time.
Team:
Owner: R2 Companies
Contractor: Mission Construction