At the base of a new 24-story residential building in Midtown, Atlanta, this fine dining restaurant features Southern European fare.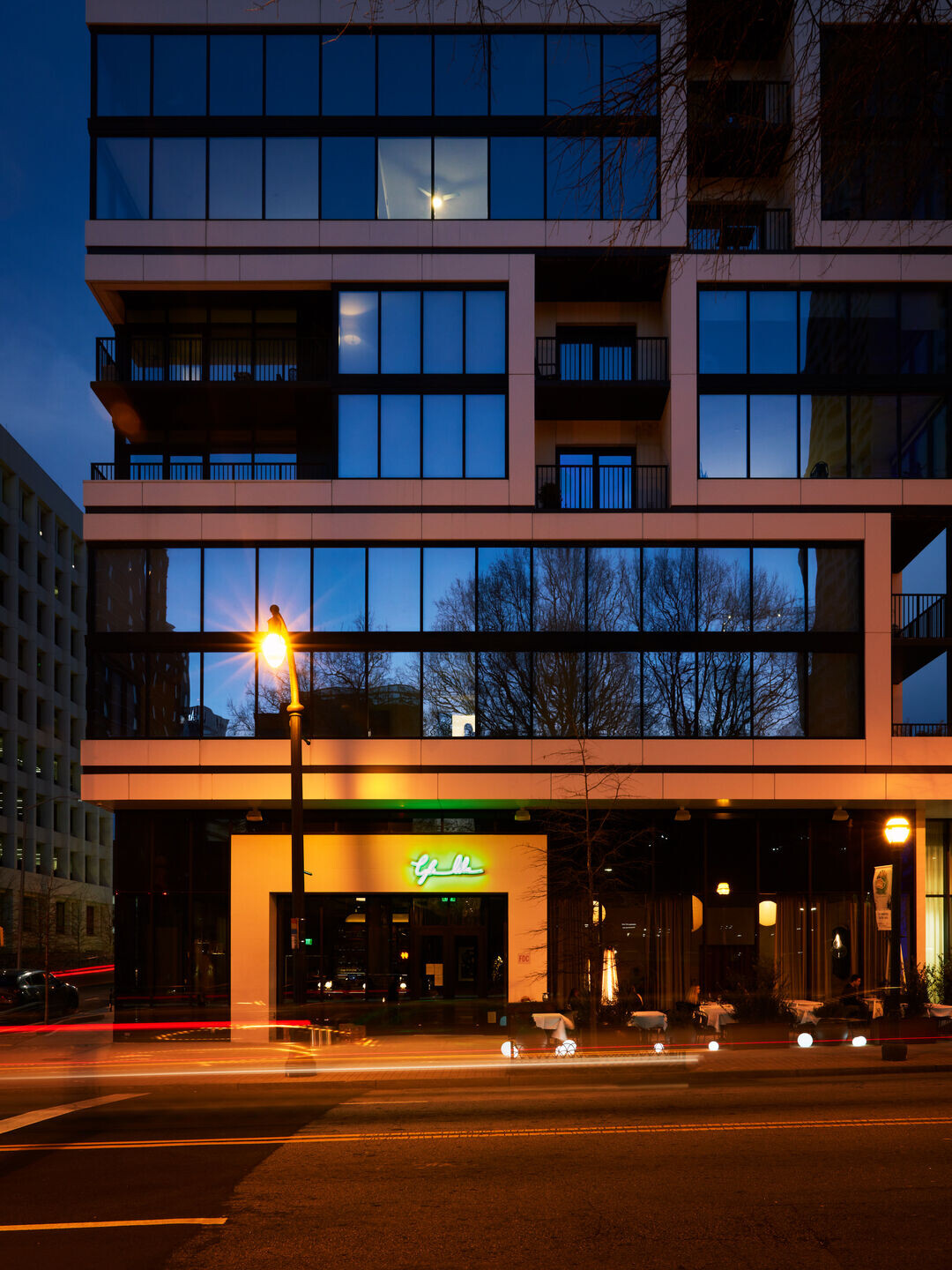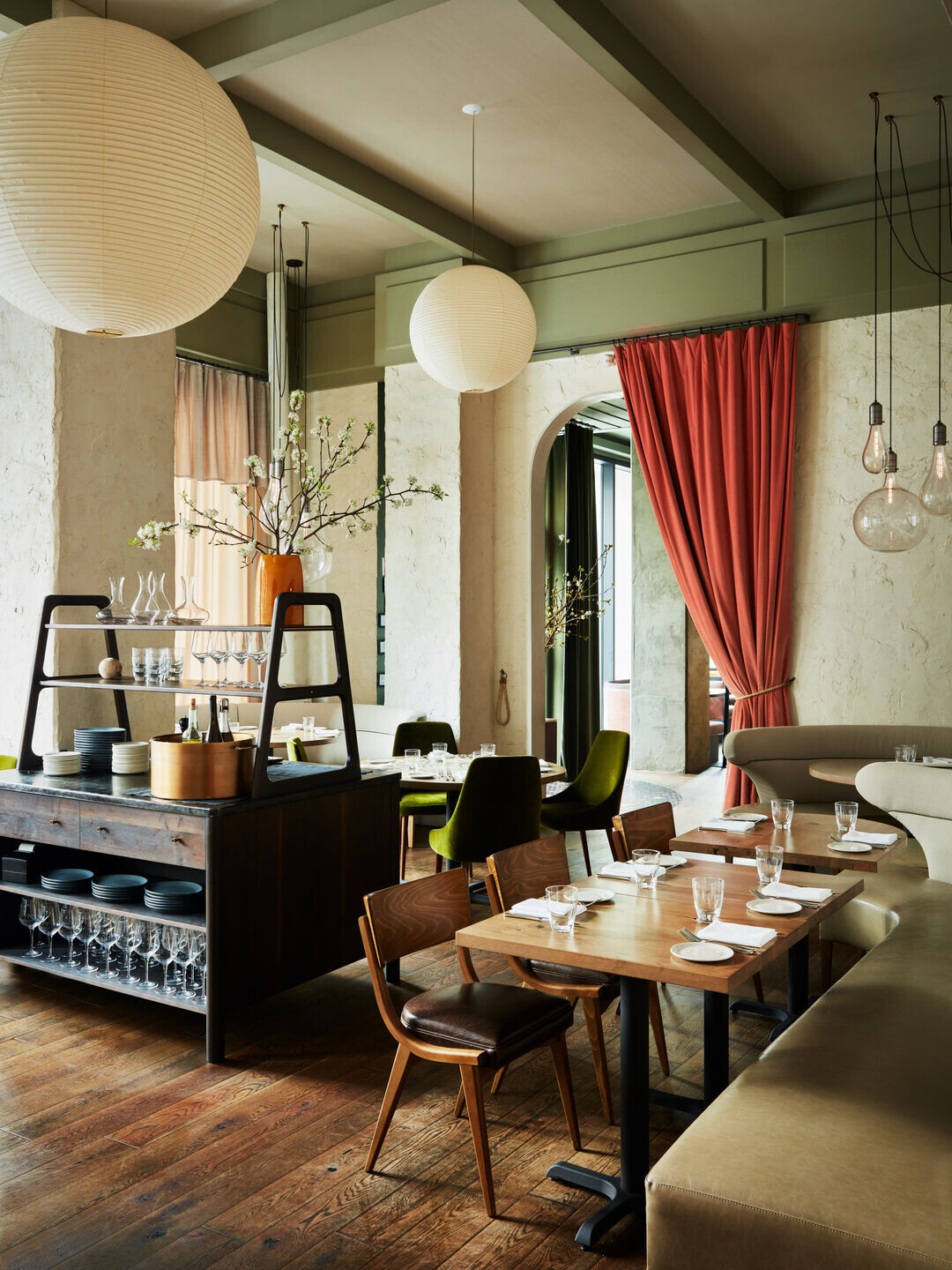 Diners enter a warm, intimate bar room with a horseshoe bar and plush velvet seats. The main dining room features richly textured plaster, reminiscent of old Italian villas with a soft green ceiling dancing with oversized lanterns and hand-blown glass pendants.
Custom artwork from local artists adorn the wall. Soft hollywood booths wrap around the room.