The Marfa Suite is a new detached addition to an existing home in Marfa, Texas. The impetus behind the project was a desire to build a new private primary suite for a couple to seek refuge when family and friends visit. The original home, a one-bedroom adobe structure called the Mud House, was designed by Rael San Fratello. The new expansion would allow others to stay in the main house for extended periods.
The owners requested a low-maintenance, earthen structure that would complement and preserve the original home's character but not detract from it. In response, the primary building materials are compressed earth block, concrete, and glass.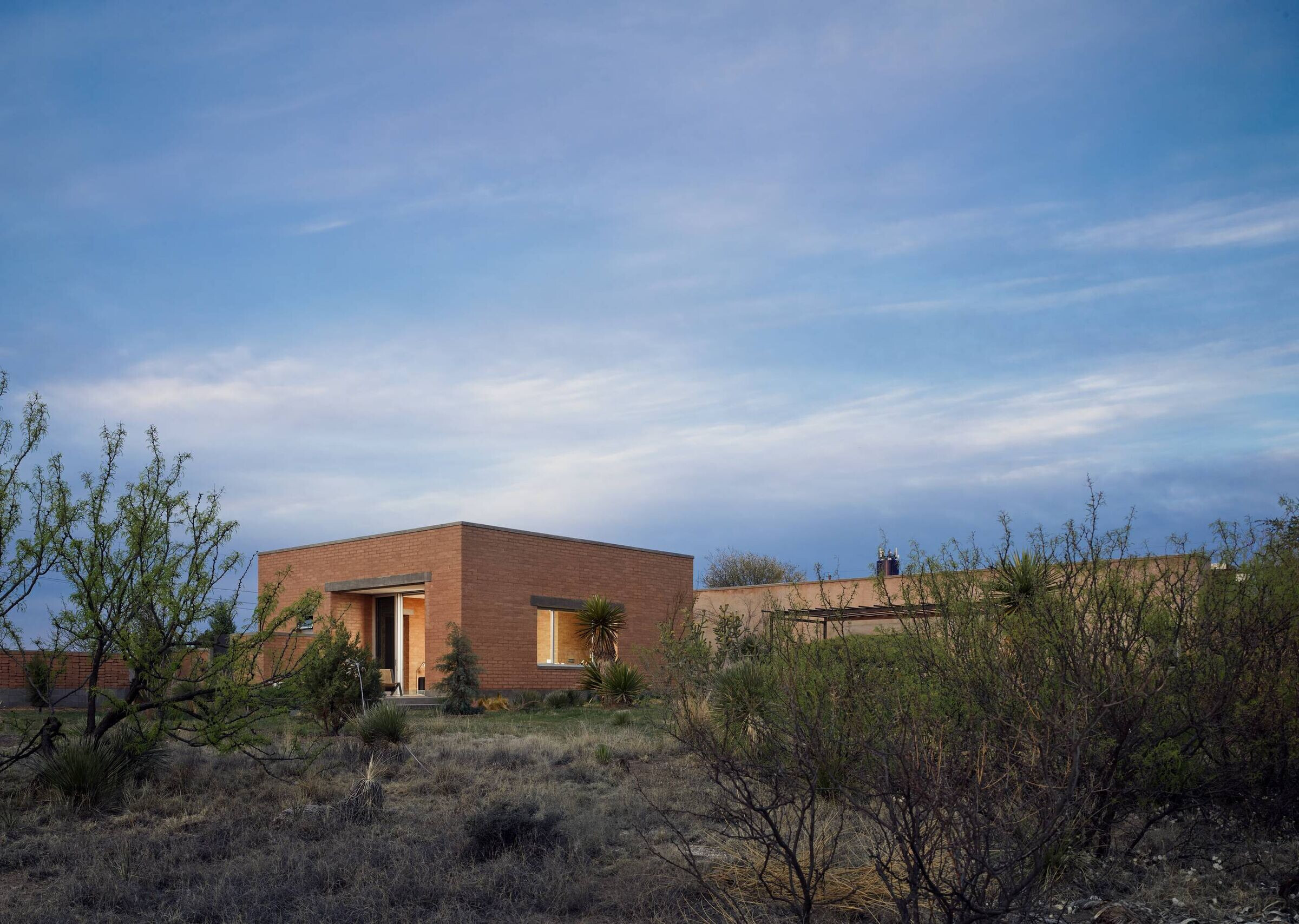 The suite was conceived as a loungy art studio and refuge for the owners - a space to invite friends to enjoy the expansive West Texas sky and watch the ever-changing light wash over the vast landscape and haystack mountains to the east. With the onset of Covid and lockdowns, the owners decided to change up their life plans, packed up their belongings in Tennessee, and move full time to Marfa, where the new addition took on an increased importance in their lives. The suite became a calm respite and a place to work remotely, full time.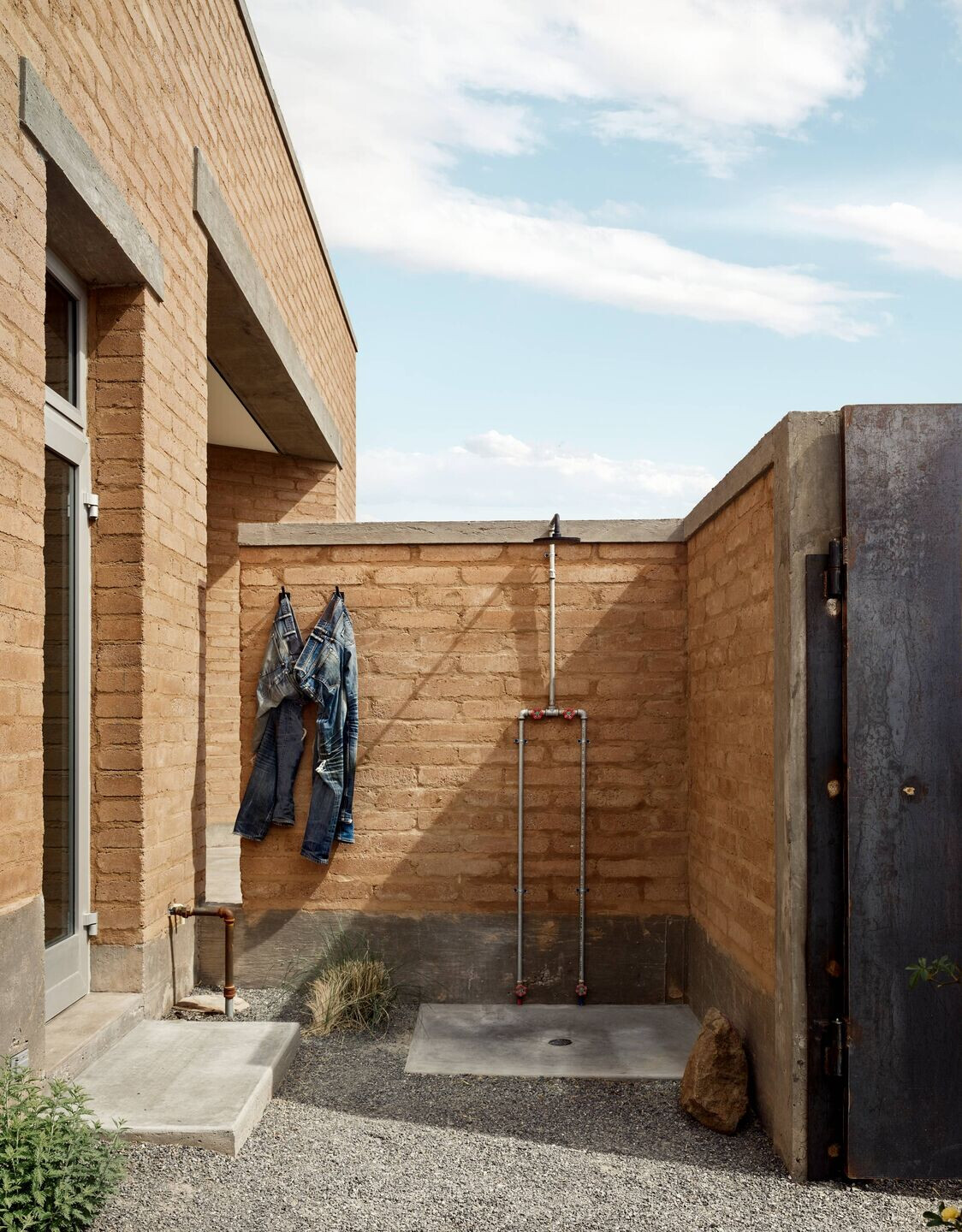 The suite's design as a single 36' square plan with 16' high walls is inspired by the landscape and natural light of the high desert of far west Texas. It takes cues from the local vernacular of adobe homes in Marfa, some of the work of Donald Judd, and the poetic pragmatism that historic buildings possess in the area. As well as responding to some critical aspects of the property's offerings, the siting preserves the viewsheds and established desert garden from the main house toward the expansive valley and mountain ranges to the east.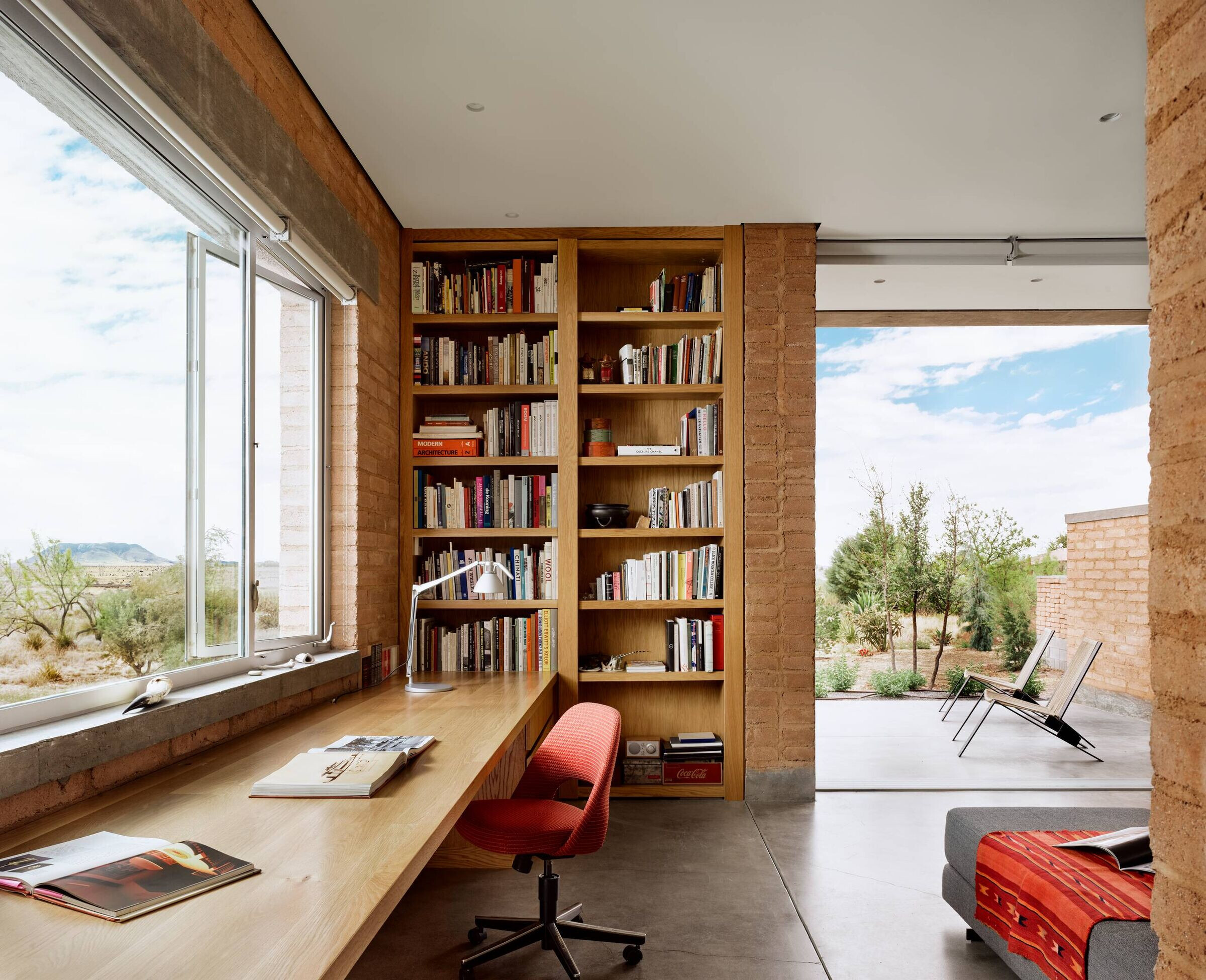 A small vestibule acts as a place to kick off one's shoes and provides a private entry from the main house. While small, this transition space provides sacred darkness and shadows to instill a sense of calm and transition upon entry. The living and work lounge receives early morning light and offers a place for the owners to view the reverse sunset as it opens to the east. The bedroom opens toward the south Sotol and vegetable garden. It offers a framed view of the cacti and mesquite garden toward the west with a plastered wall of the original home as a backdrop that receives light and shadow throughout the day. All interior walls are made from compressed earth blocks as well.
The bathroom feels open and gracious yet offers privacy and water isolation where needed. The bathroom opens to the east into a private outdoor showering garden which extends and connects to the vegetable garden outside of the tub area to the south.
Team:
Structural Engineer: Dan Ray Alpine Texas
Builder: E&C Construction: Eric Martinez
Compressed Earth Block: Dave Moshel, Tucson
Millwork: Architectural Surfaces llc,
Millwork install: Jimmy Magliozzi, Laszlo Thorsen
Plumber: Trever Warren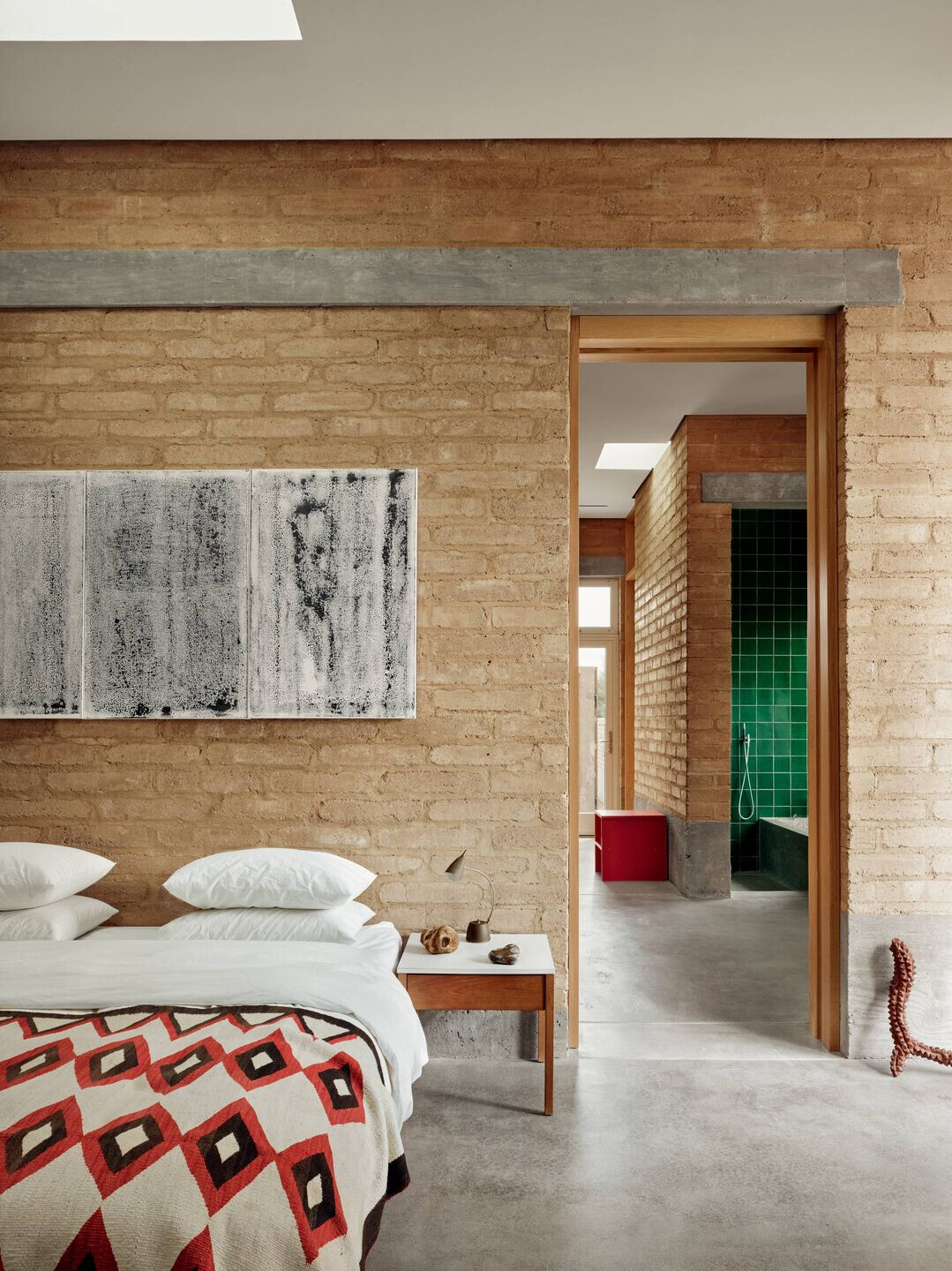 Material Used:
Ann Sacks, Arcadia Window and Doors, Fry Reglets, Mechoshades, Nippo Slimline, Nora Lolite, Toto Toilet, Vola Bath Fixtures