In a context of extraordinary renovation and structural consolidation of a building in the historic centre of Carpi, the interior architectural design focused on a small flat located on the building's ground floor.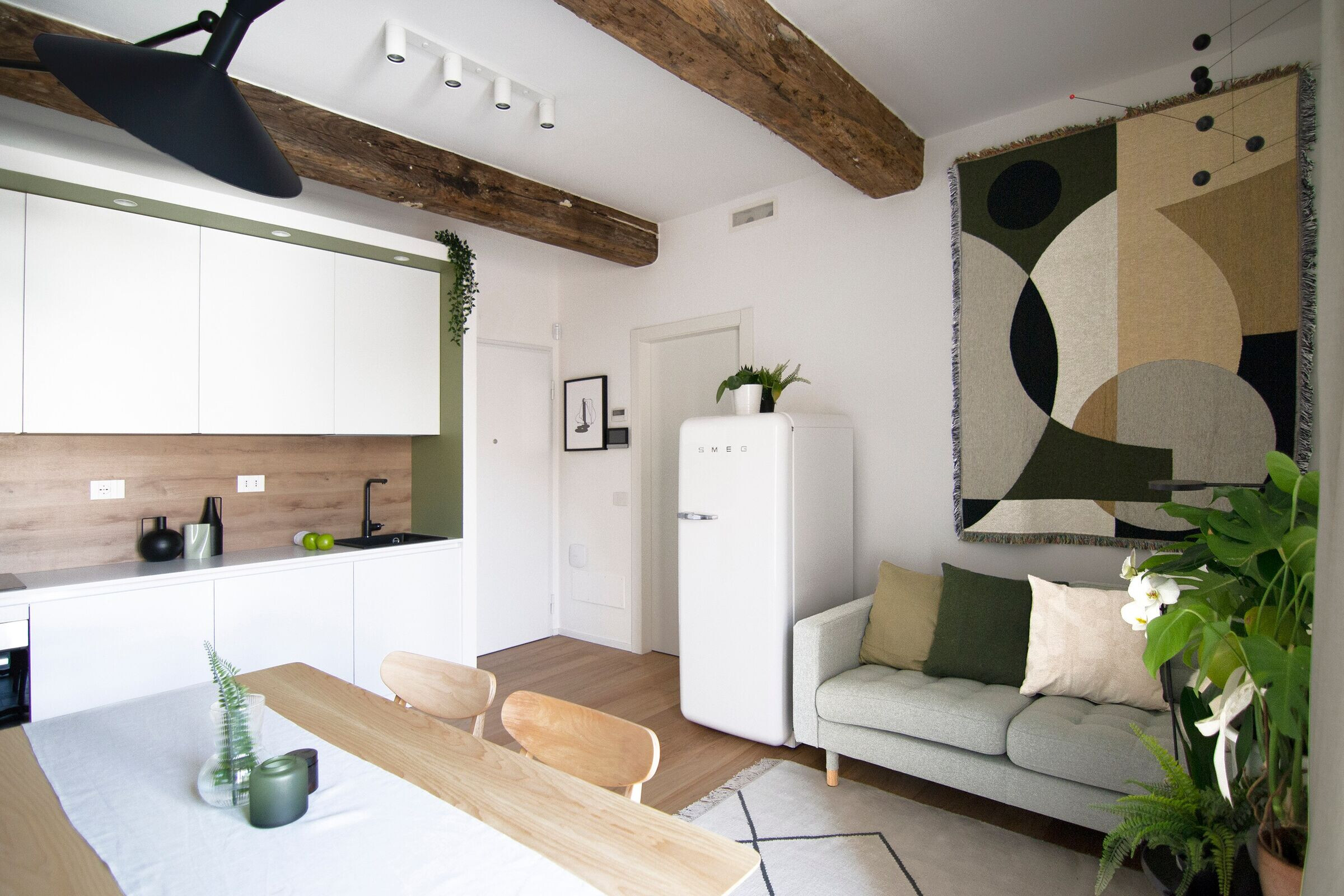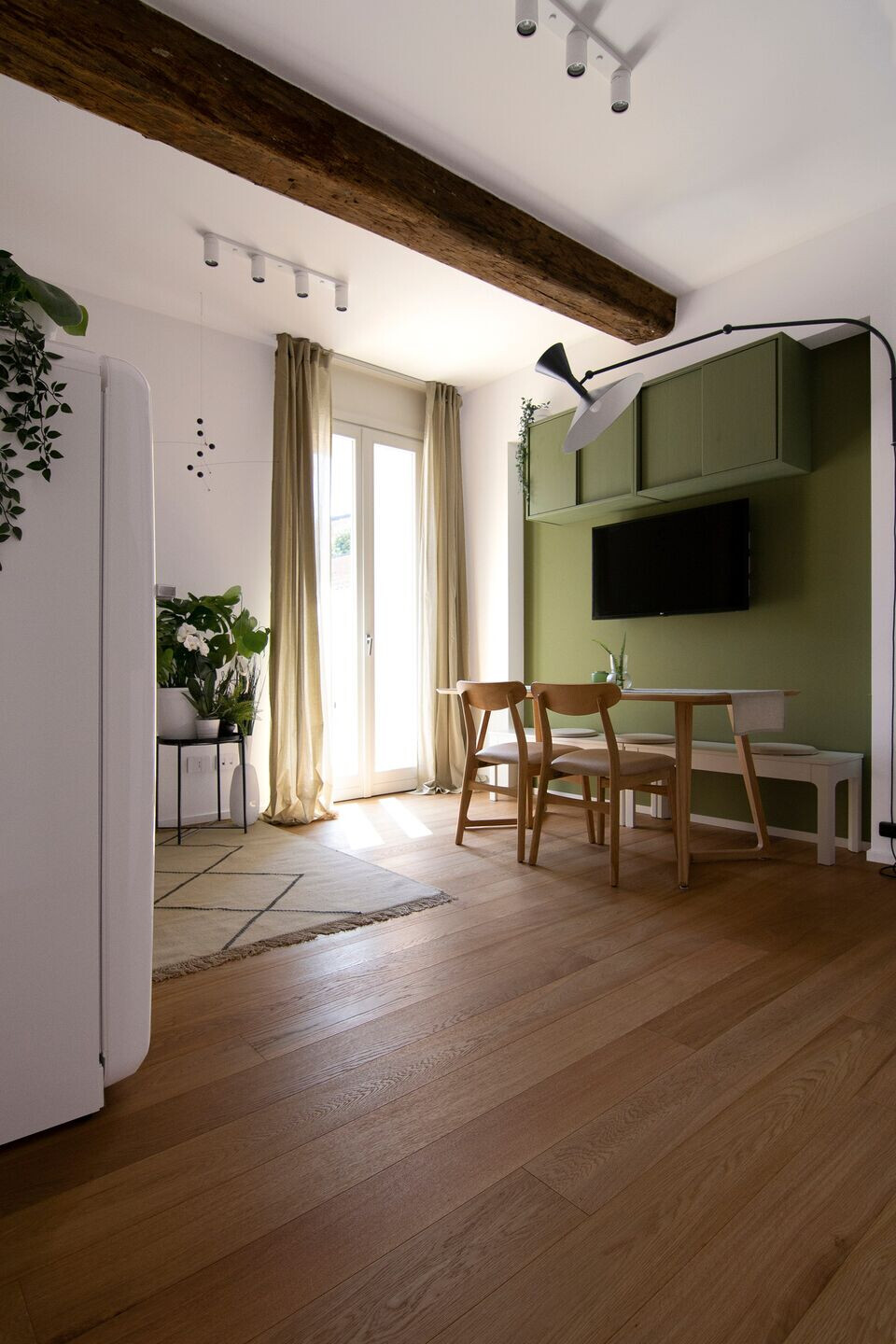 With a view to enhancing the flat's minimalist ambience, the concept initially focused on achieving optimal spatial functionality, particularly in the living/dining/kitchen area, and on the coordinated design of the furnishings, lighting system and plumbing plant.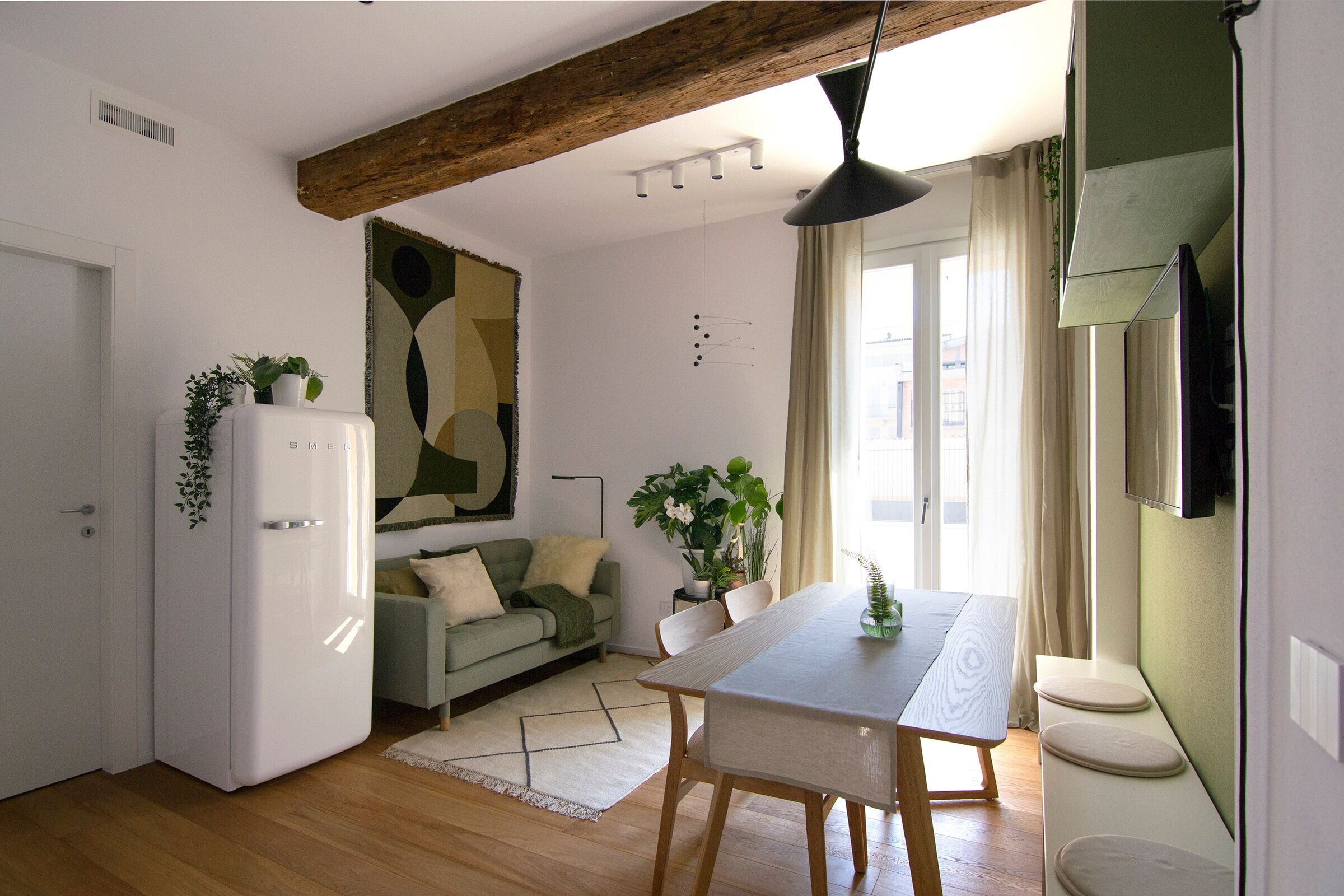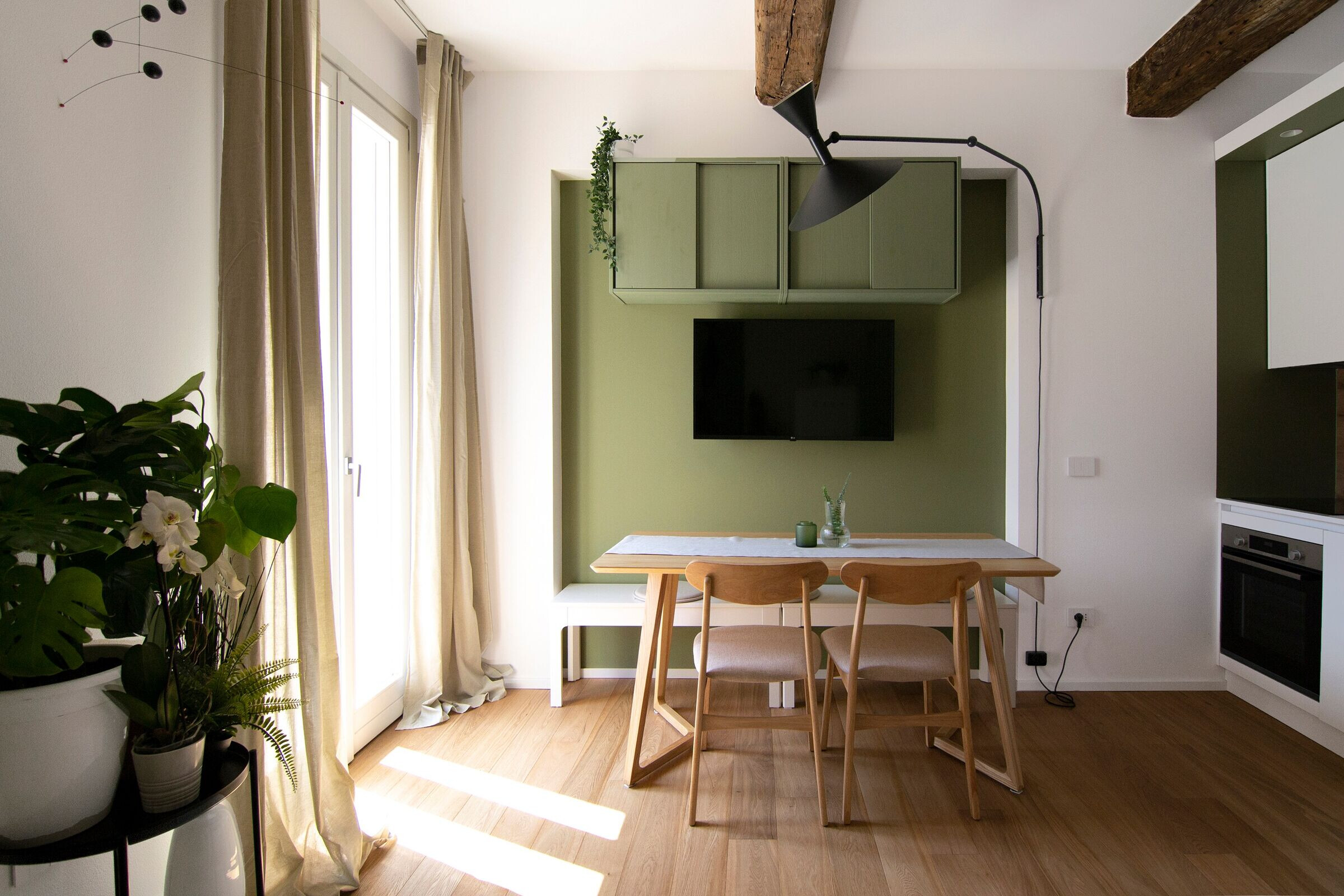 In the living area, a linear kitchen space was arranged on the entrance wall, with the latter also forming a small access area to the flat.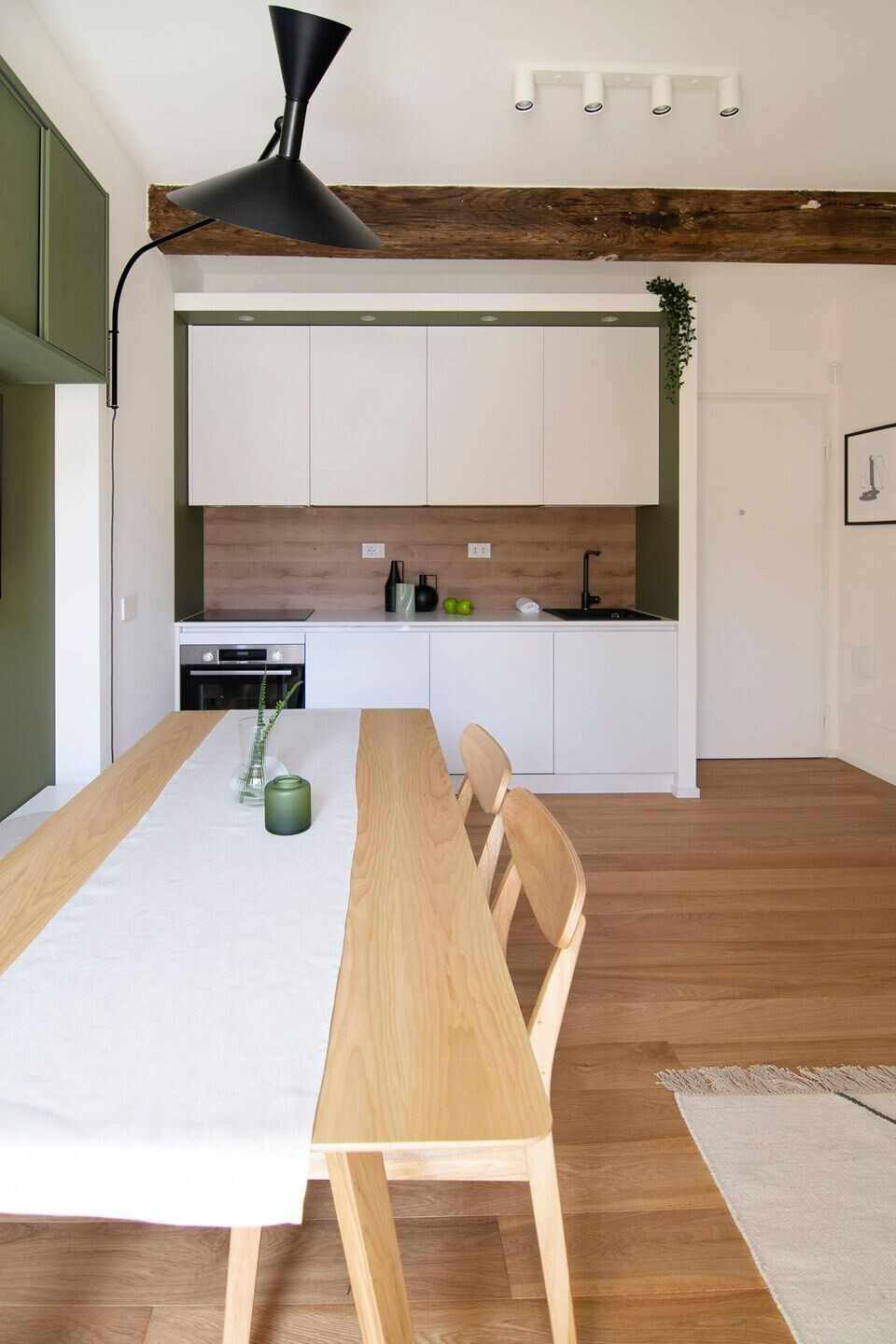 The dining area was designed to partially occupy a niche, thus enabling the flat's systems to be recessed and connect with the upper floors. This simultaneously creates a functionally well-defined and enhanced space, with a historic wooden beam acting as a centrepiece.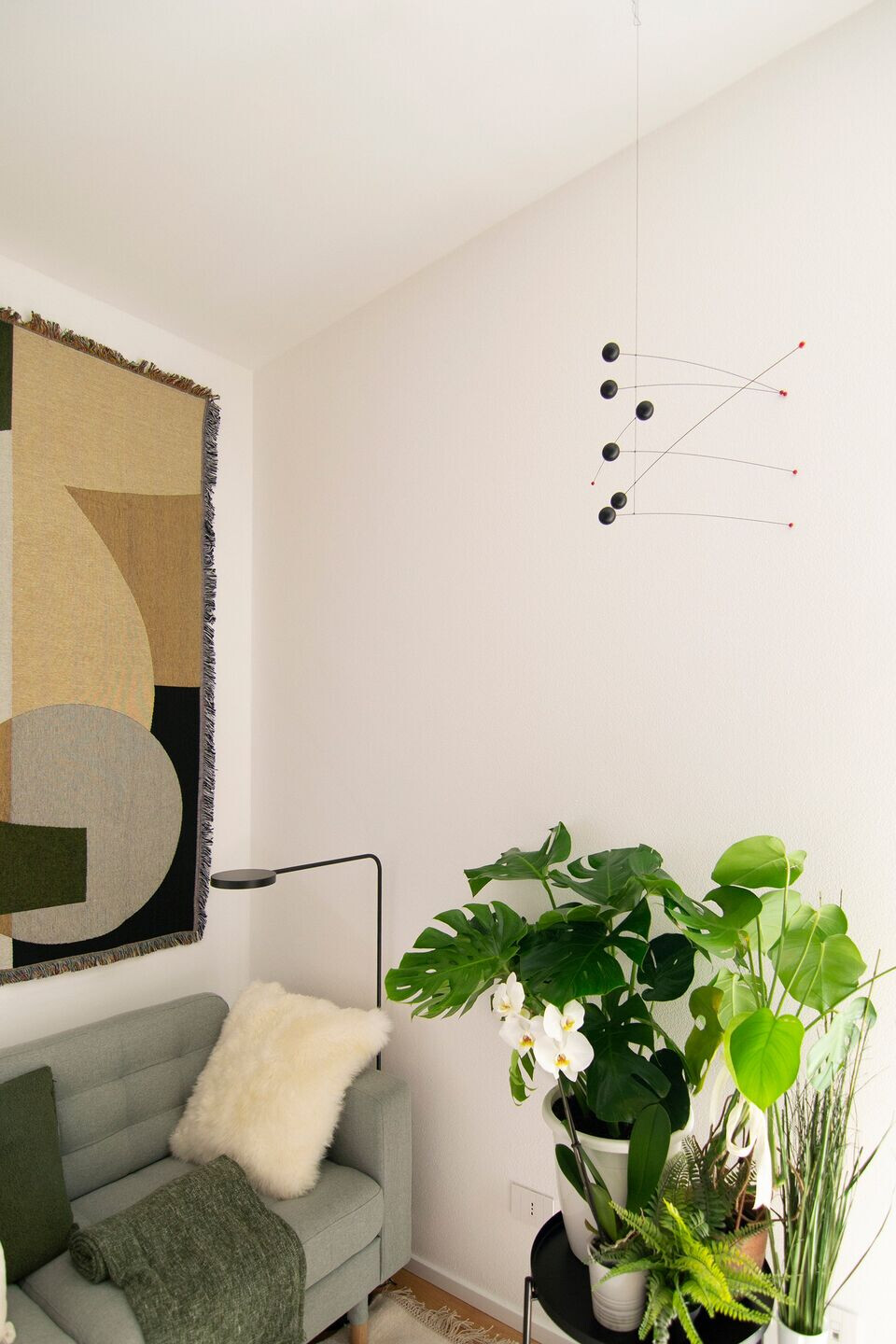 The hallway leads to the bathroom and the bedroom.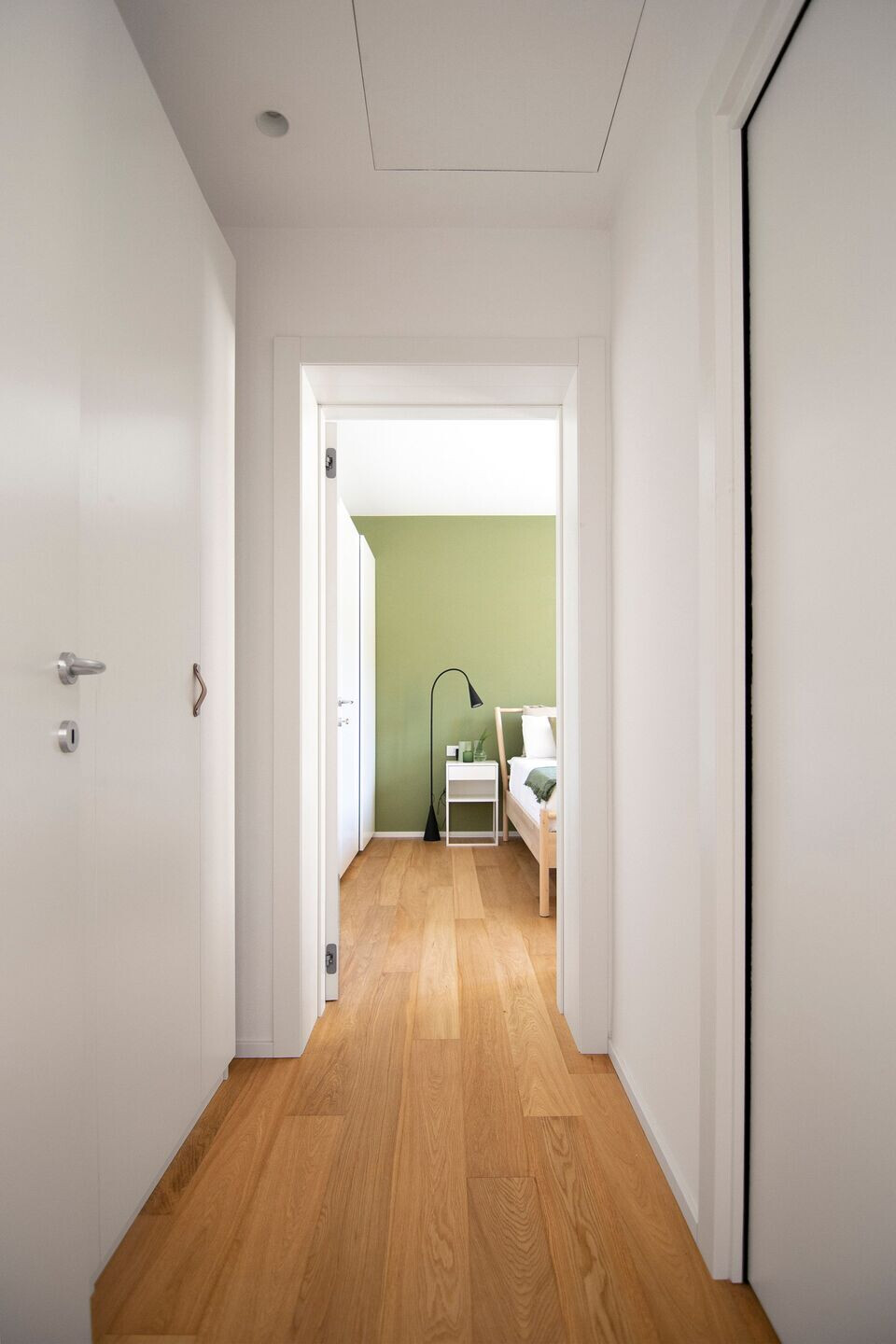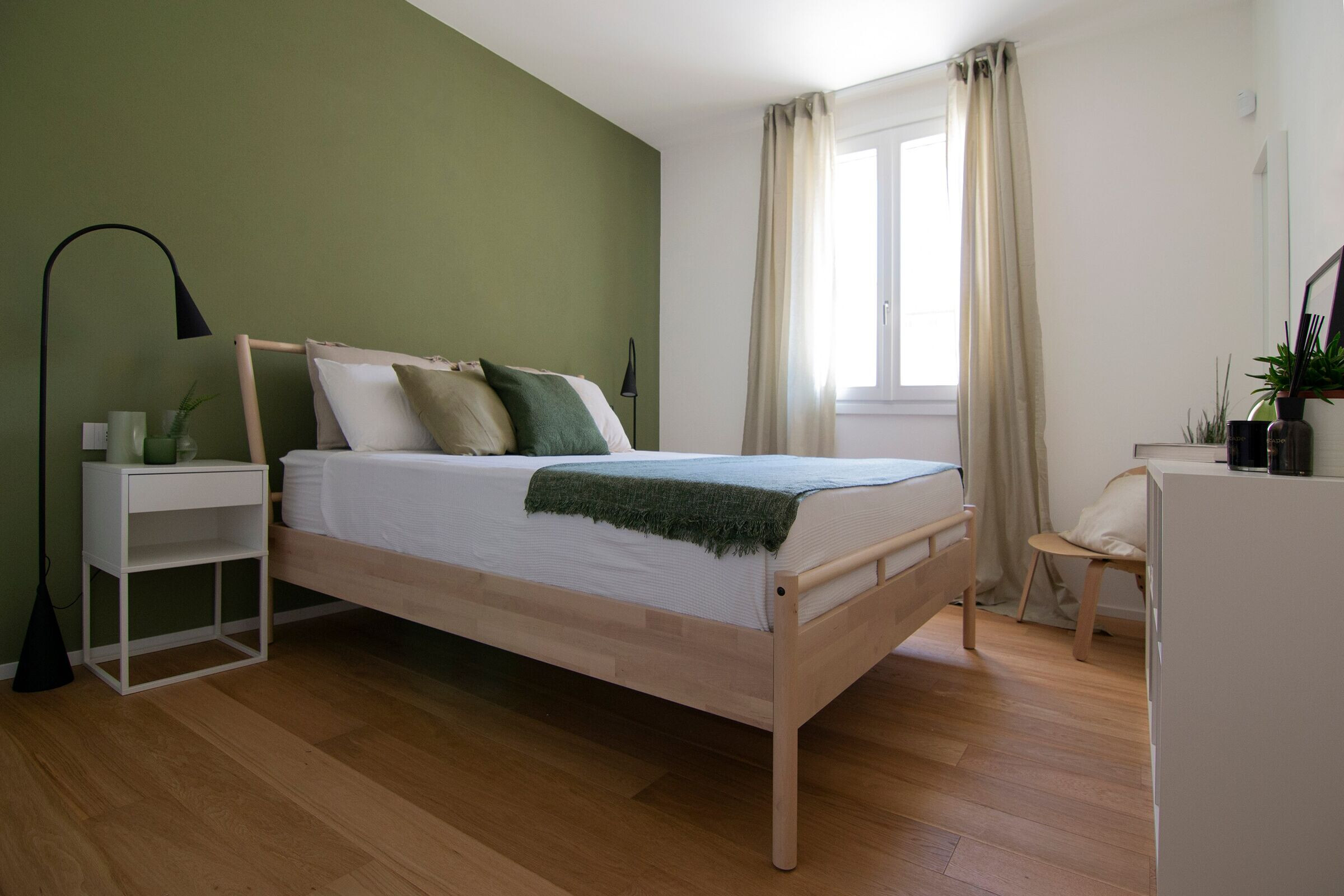 The colour and finish concept features white and contrasting black elements, parquet, original furnishings and structural beams. A green finish was chosen to set off the kitchen, dining area, and bedroom headboard wall.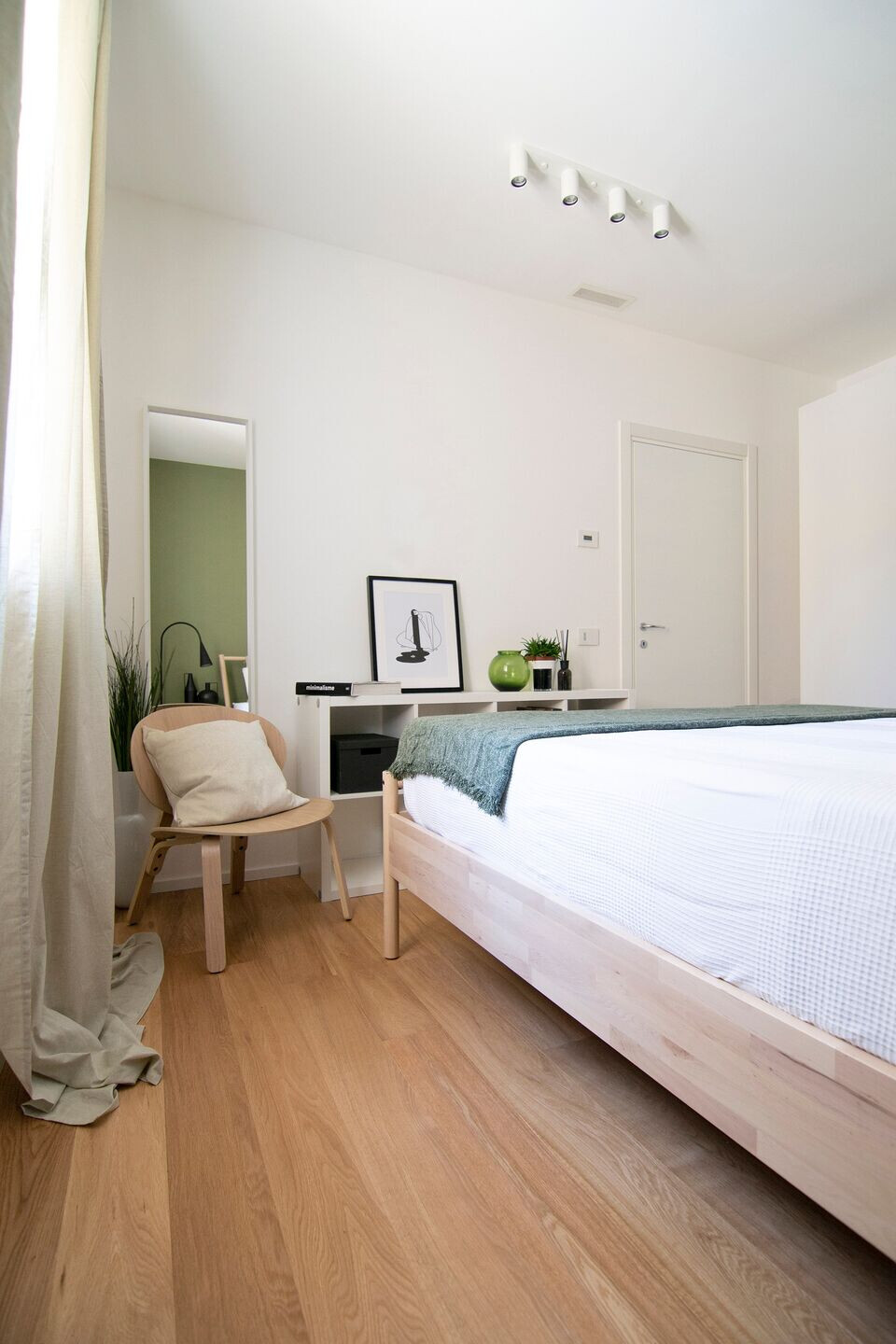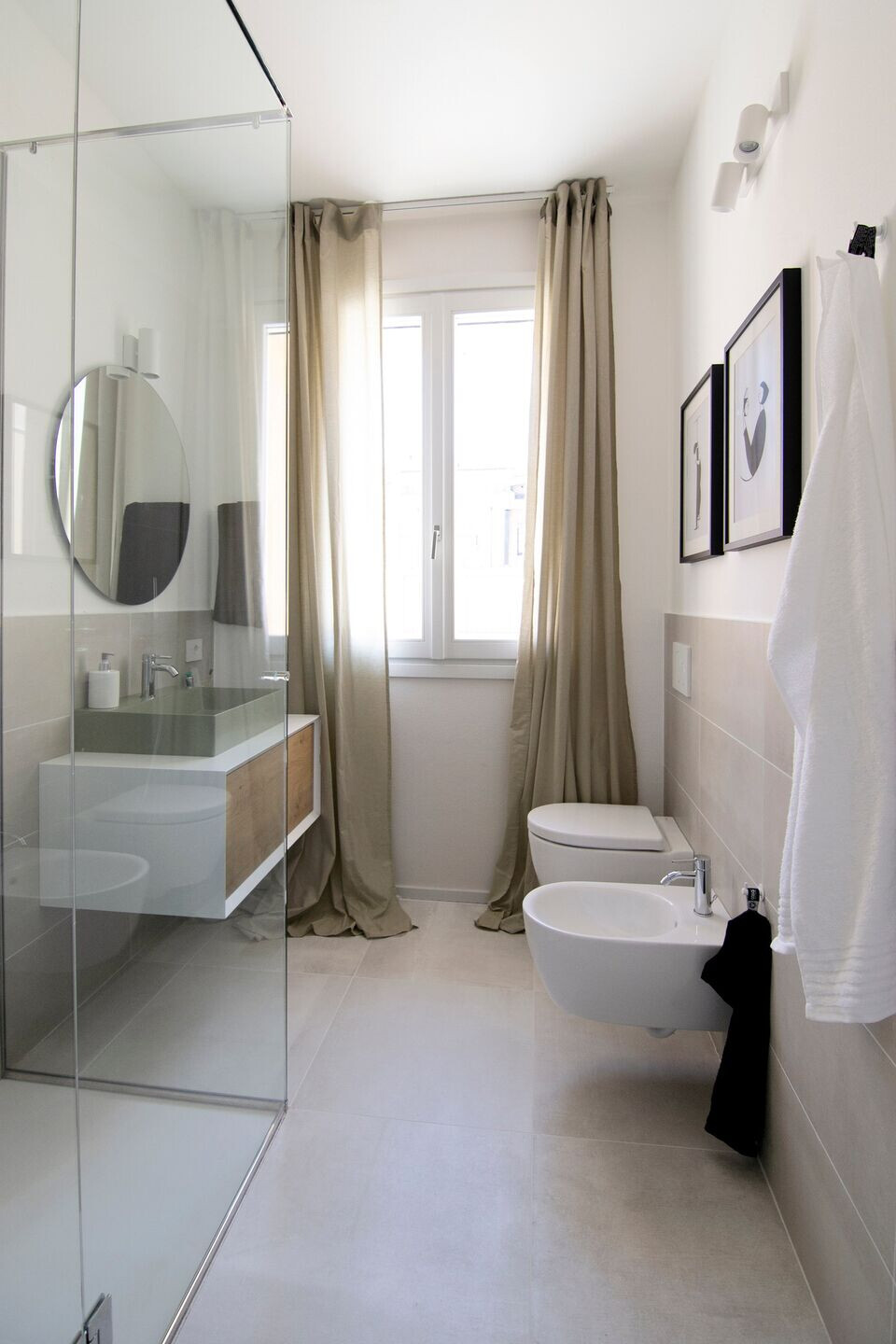 The project included the executive design of the plasterboard elements and the kitchen and living/dining room wall solutions, the executive design of the electrical and plumbing systems, as well as the choice of individual accessories and lighting fixtures.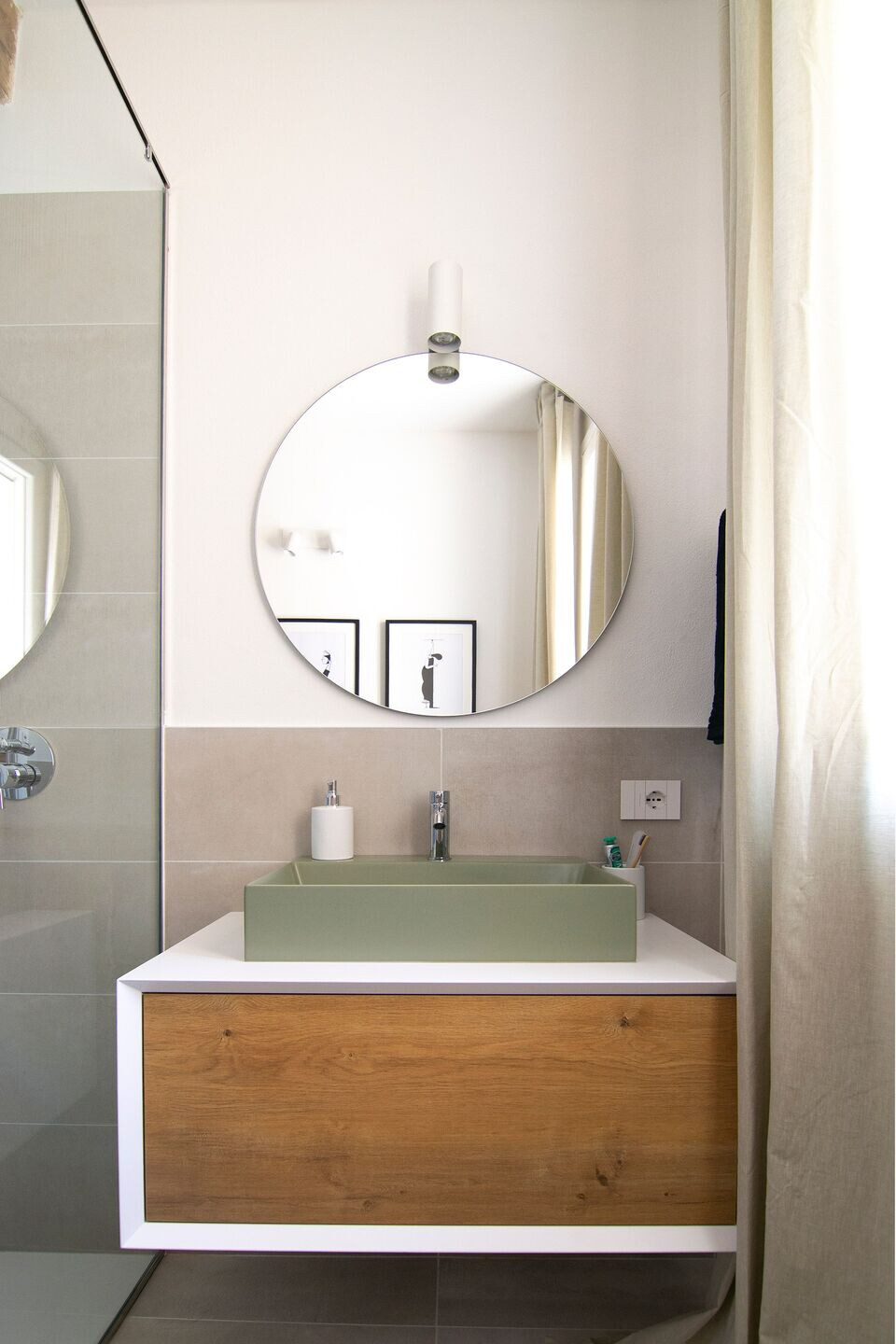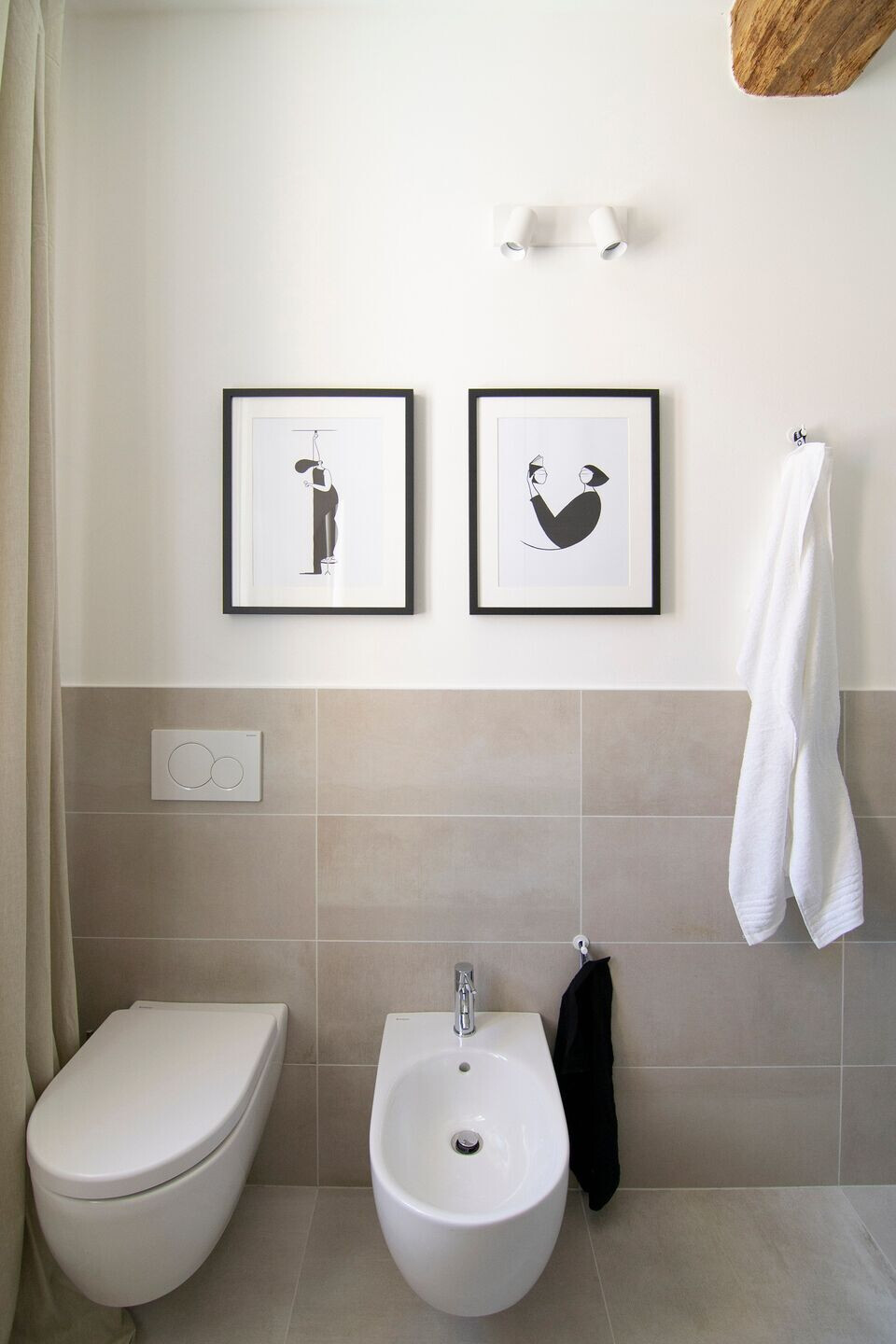 Team:
atelierXS: Martina Gualdi & Laura Provasi
Collaborators:
General planning and supervision: MGS architetti
General contractor: Bocchi Group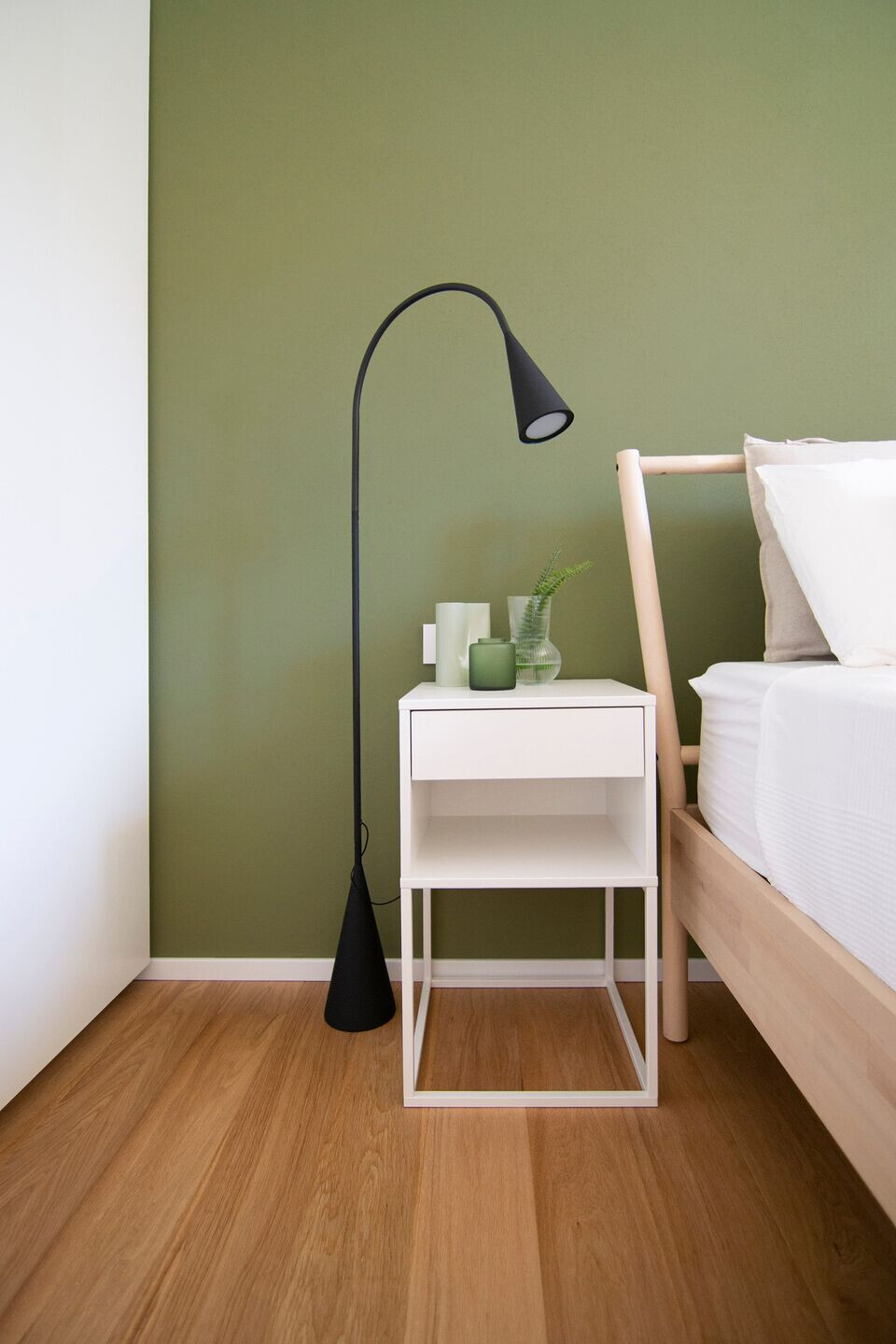 Materials Used:
Doors: Wooden doors
Windows: Wooden windows
Interior lighting: Lampe de Marseille by Nemo Lighting / Easy Kap by Flos
Interior furniture: IKEA / Entire Tapestry Blanket by ferm LIVING / Fridge FAB28 by SMEG