With an original segmented floor plan, the project for the renovation of this 400 square meters apartment in São Paulo city united the spaces and integrated the entire social area. Seeking to create a visual unity, the main living wall was entirely covered in wood panels, which through mimicked doors – opening and pivoting – from floor to ceiling, give access to the TV room, kitchen, toilet and intimate area. On the walls with windows, the L-shaped joinery is an important element, responsible for space for books and exhibition of the client's pieces of art, uniting living and dining and also serving as support for both spaces.
In this project, the material palette was chosen taking into account the concepts of coziness and contemporaneity, and also seeking to create a neutral base for the artworks and furniture to assume the main role. The floor of the entire apartment is in marble and the wood used in the panels and joinery is natural Freijó, which in contrast with the floor, heats visually the space and provides comfort. In the toilet, the floor material is reinterpreted as it is sculpted into a linear vat with a gutter design, fixed only on the side walls, appearing to float.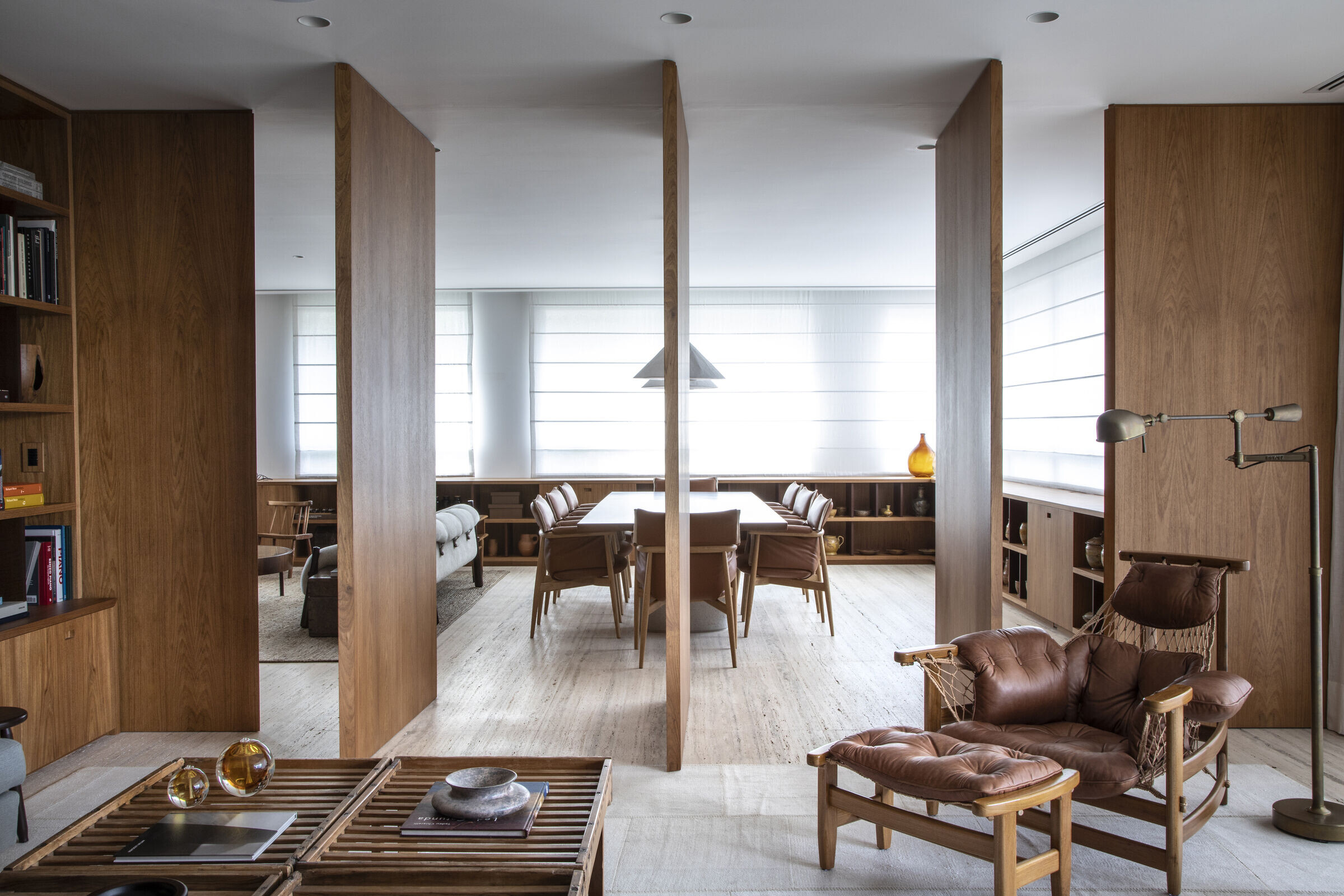 The furniture were chosen together with the client, bringing together modern national and international design from a contemporary aesthetic. In the living room, the sofa MP081 by Percival Lafer, the Cloud armchairs by Diesel, and the Tariki bench by Jacqueline Terpins stand out. Meanwhile, in the TV room, which also plays the role of a library, Jangada armchair by Jean Gillon and Chaise Longue by Charles and Ray Eames. The upholstery is made of leather, linen and velvet in brown and gray tones, in harmony with the palette of the spaces' surfaces.
To create an intimate atmosphere, the hall was covered with wooden sheets and in the lighting project developed in partnership with Estúdio Carlos Fortes, a tensioned canvas was applied, which, added to the lamps in the upper area, produces indirect lighting through translucency.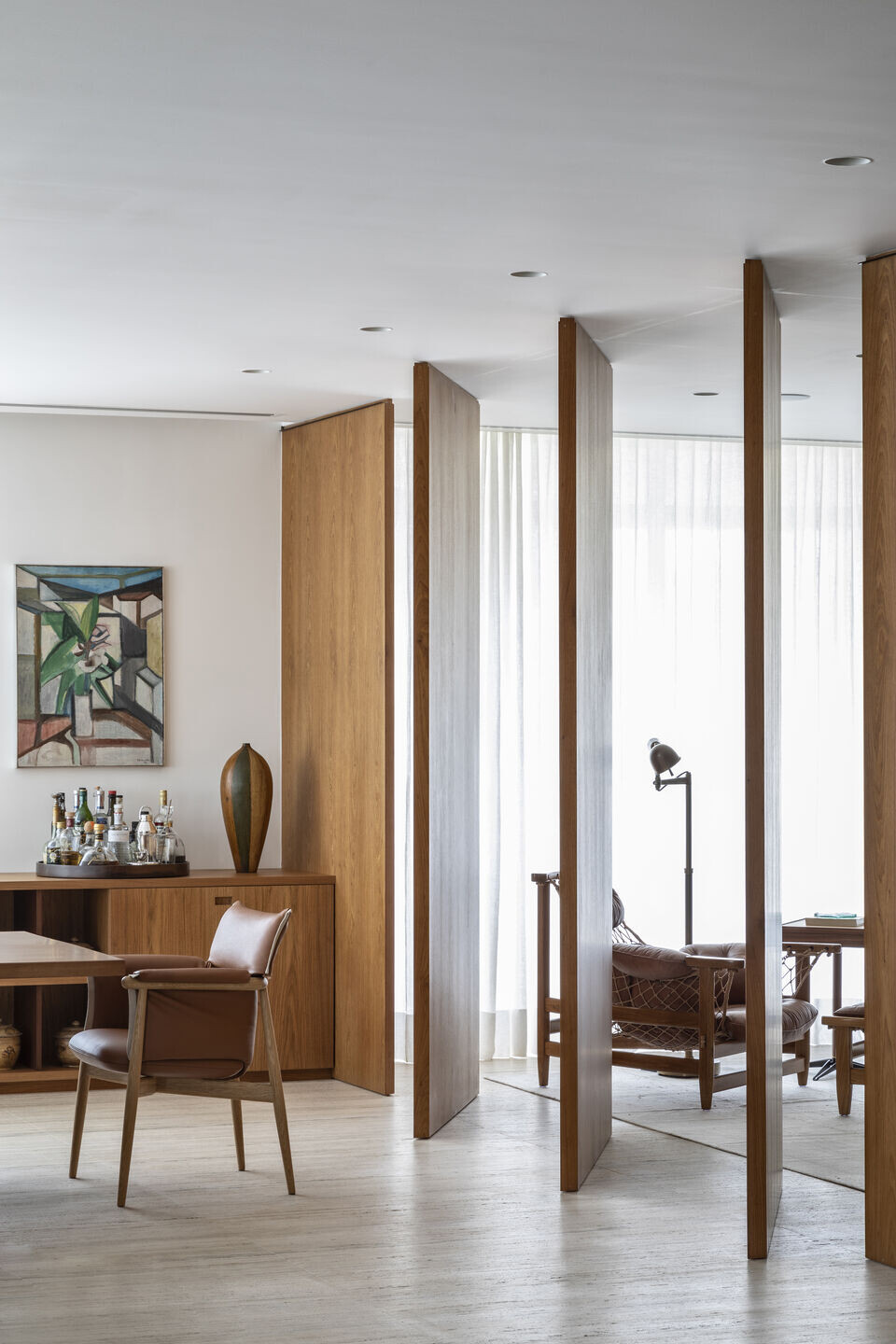 Location:
São Paulo, SP
Area: 400 m²
Year: 2018
Architecture: Bernardes Arquitetura
Interior Design: Bernardes Arquitetura
Design Team: Thiago Bernardes, Marcia Santoro, Camila Tariki, Leemin Alves Tang, José Miguel Ferreira, Pérola Machado, Mariana Cohen, Renata Peres
Landscape Architecture: Cenário Paisagismo
Lighting Design: Estúdio Carlos Fortes
Text/Communication: Matheus Pereira
Photos: Ruy Teixeira