Everyone in the modern age needs to market their brand and have an online presence. The good people at Oktopost pride themselves on being able to provide those connections for their clients. Thank to them, many new and innovative brands can make themselves known in the industry, allowing consumers to get some of the best new services that might have gone under the social radar.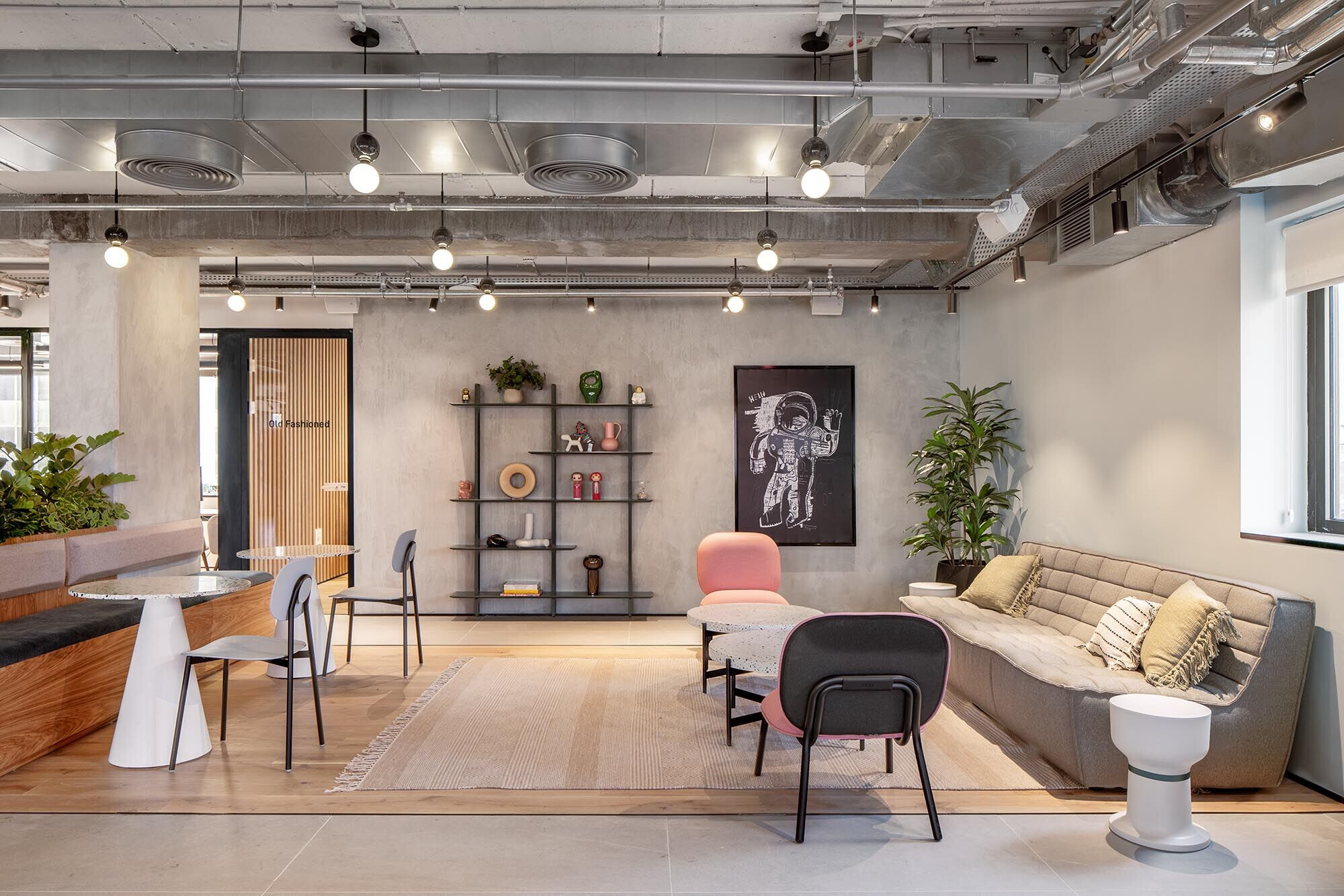 Switchup started by coming up with the attitude of the office. An office space impacts the way people think, so Switchup wanted to theme everything around being trendy, sharp, and pioneering. The employees at Oktopost need to stay up-to-date on the latest trends, so Switchup wanted this space to inspire that energy throughout the office design.
The office space Switchup chose was open and bright, with hardly any dividing walls to begin with. To keep the space feeling especially open, Switchup had glass doors and walls installed in the office rooms to keep them feeling connected to the main space. This is exactly the type of environment you want for people whose job revolves around connectivity.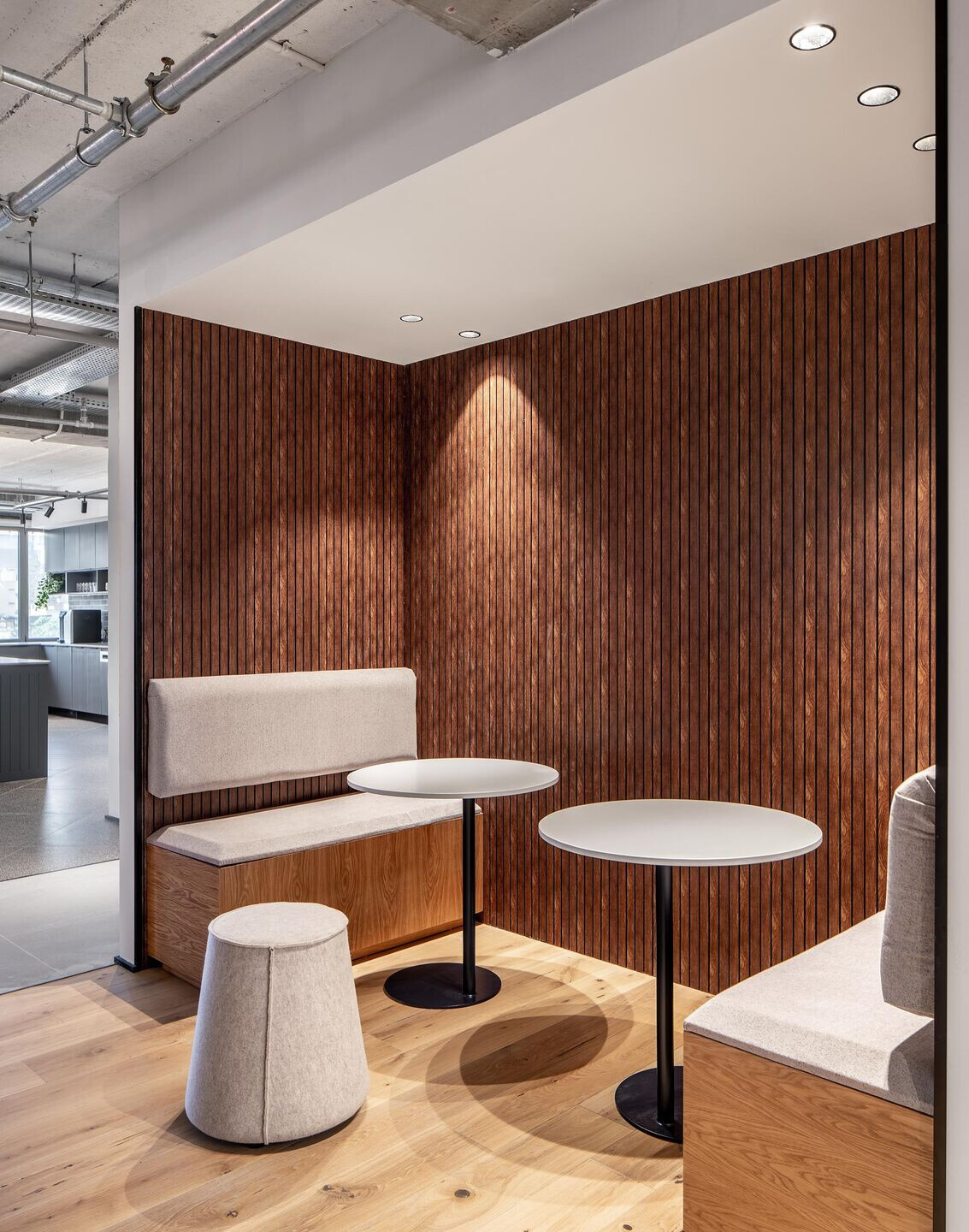 To help keep that modern edge on the employees' minds, Switchup placed some spicier works of art around the office. This included some modern, self-aware artwork that appealed to a trendy audience – such as several paintings placed throughout the office space, and a large neon sign that says, "Get S#it Done."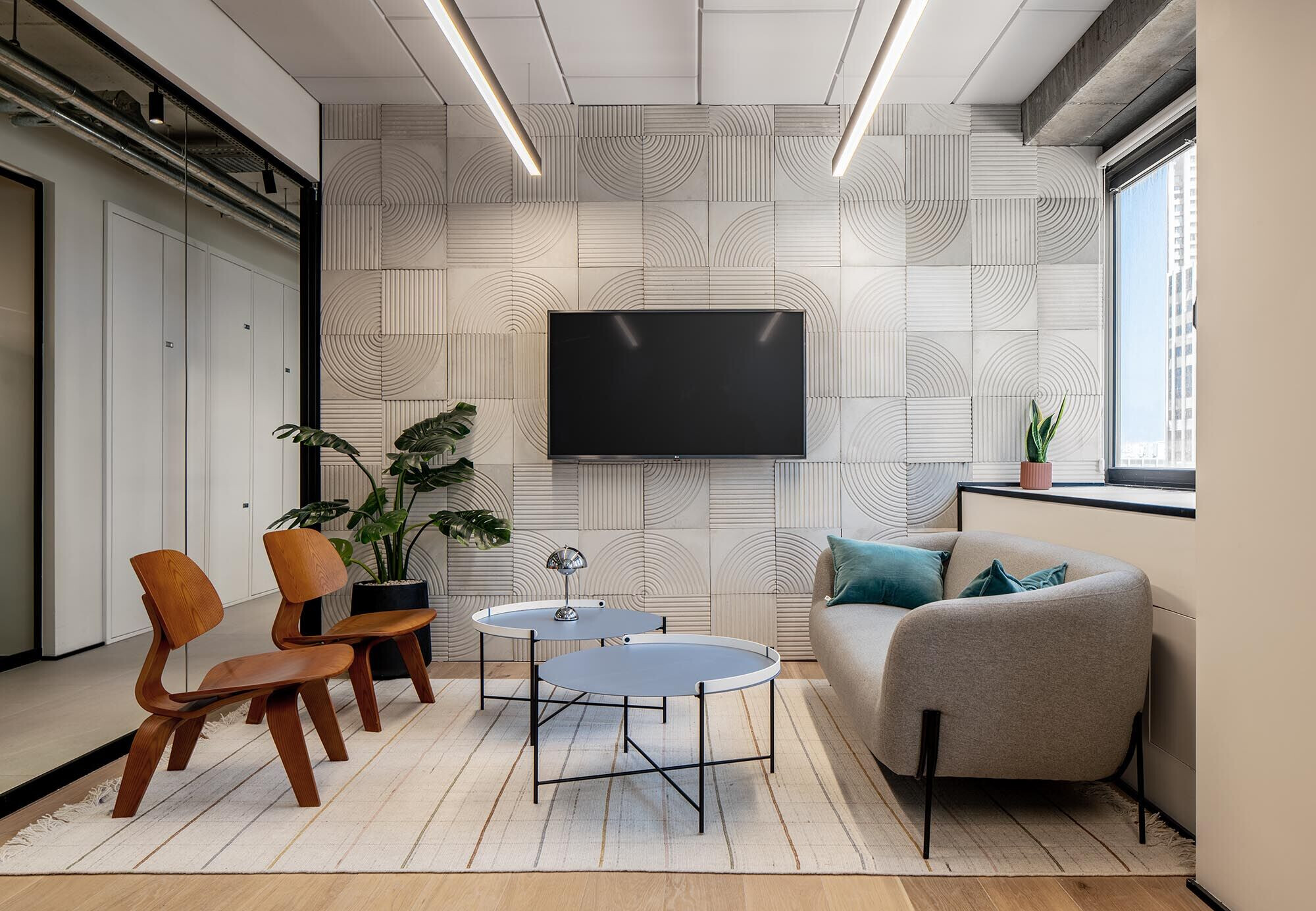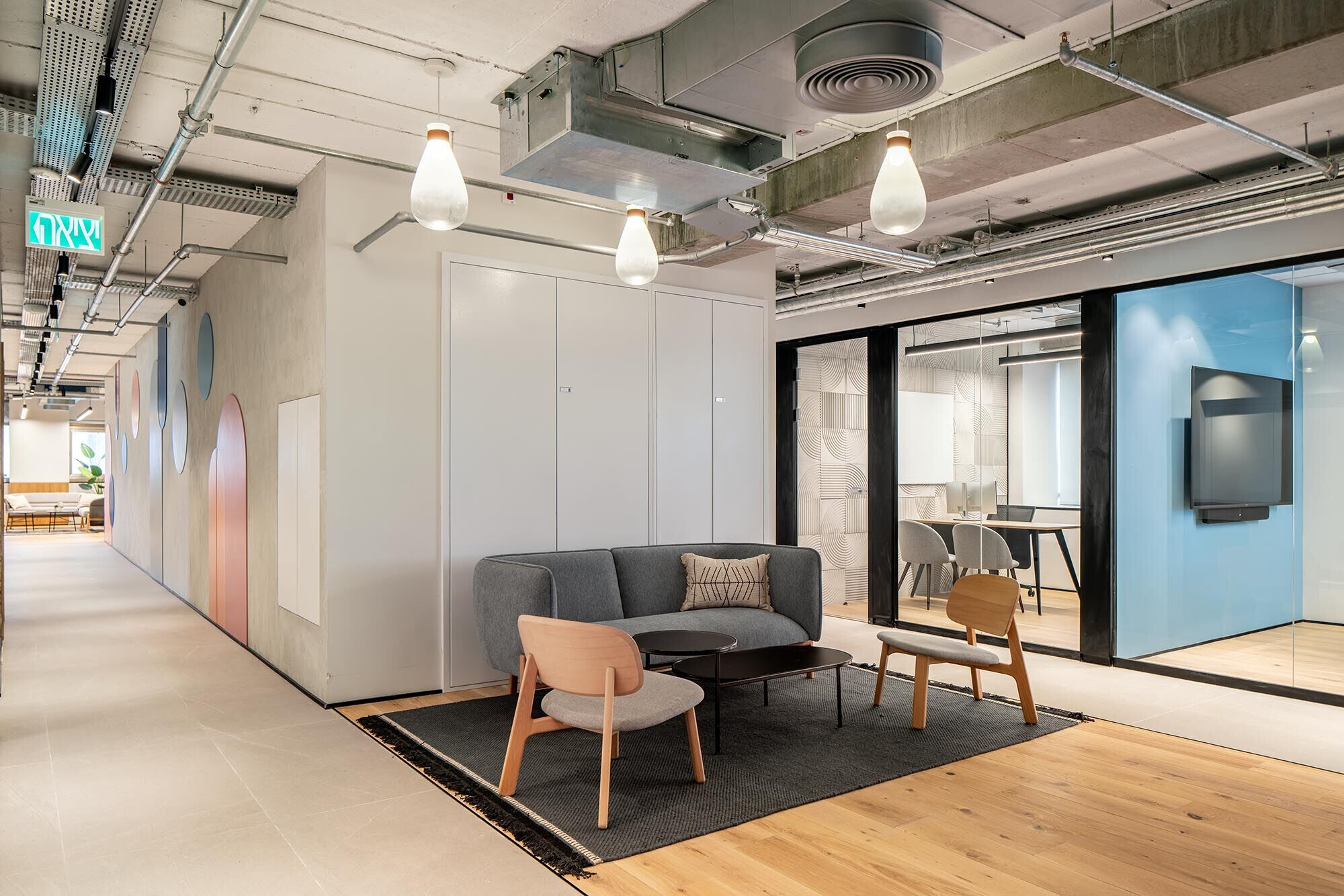 You know you're in the hands of a good marketing team when you get clear results, and Switchup's clients over at Oktopost certainly know how to bring such results to the table. Switchup created an open, clear office space for them that will help nurture creative thinking and foster and encourage their brilliant strategies