Some time ago we were called to design an apartment just purchased by a Milanese family of 4, in Pinzolo (TN), on the beautiful Brenta Dolomites.
The unit was in the context of a building under construction that imposed us some structural constraints determined by the chosen construction system. The layout of the rooms - two apartments we joined on different floors - was partially determined, because some of the partitions couldn't be moved.
As always happens, the design constraints helped us to build strong relationships between the spaces, suggesting choices that bacame the character and the identity of the project.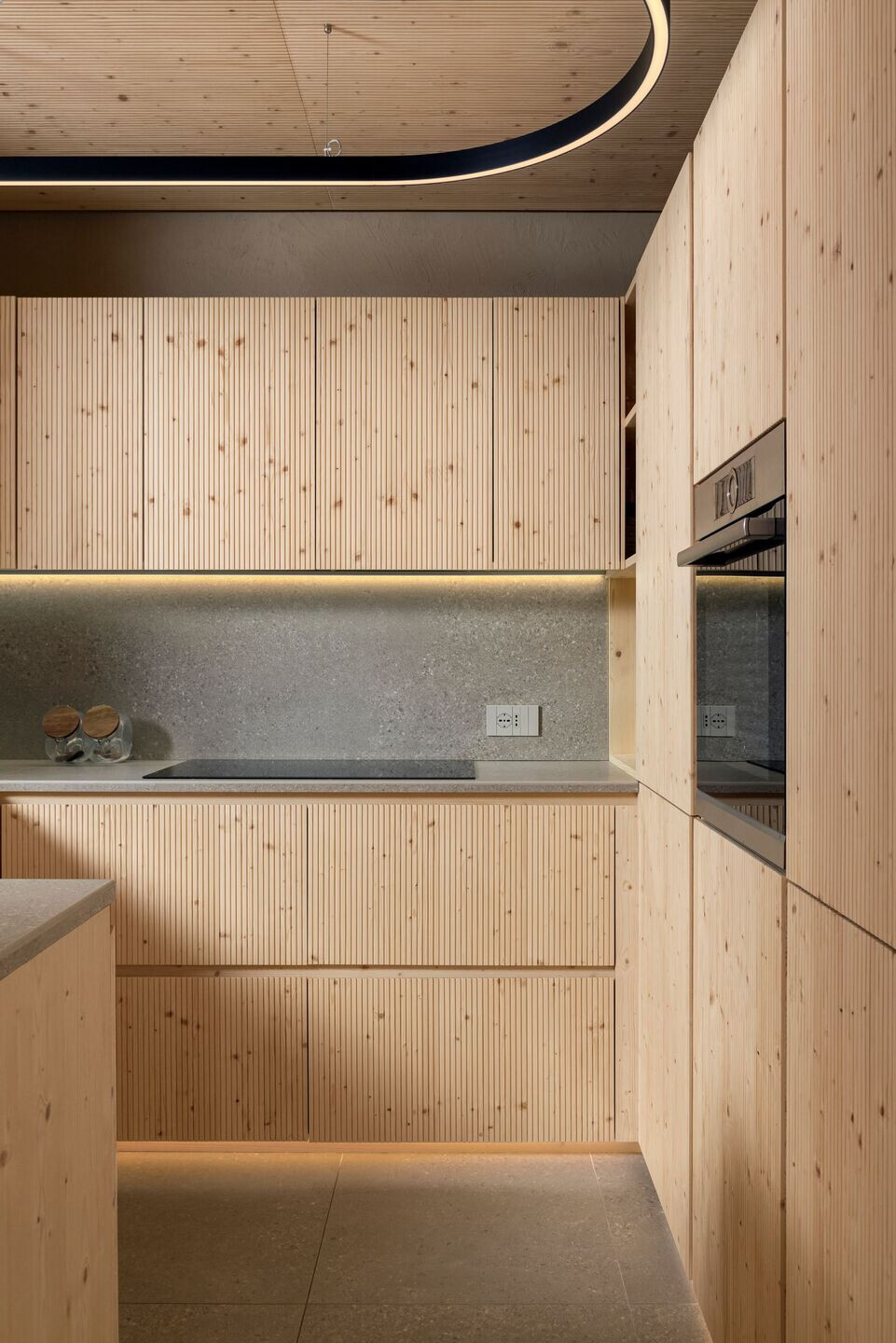 The compressed spaces suggested dynamism, both in the relationship between them and in application to the finishes. For this reason, two different types of wood - chestnut and fir (declined in various ways depending on the function) - dialogue with clay-based plasters, in a story that brings back to natural, alive and ancestral, materials.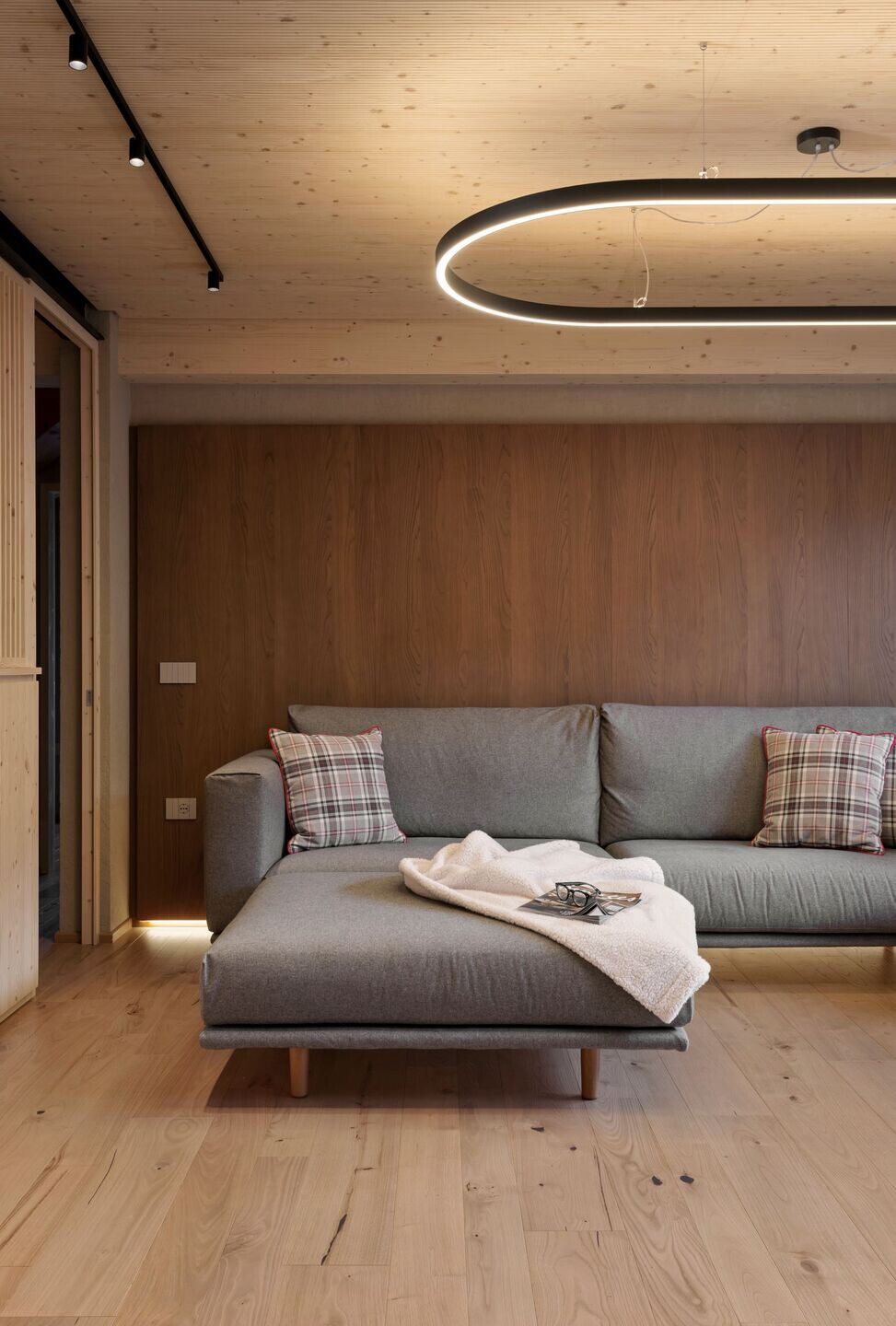 The idea of a house / refuge facing the Brenta massifs is realized through the ceilings and furniture covered in fir strips and the boiseries, made of stained chestnut panels, the same as the floors. The grey stoneware - practical and easy to maintain - recalls the stone of the Dolomites. The textile elements (in wool) in each room of the house mitigate the atmosphere, making it cozy even with a simple setting.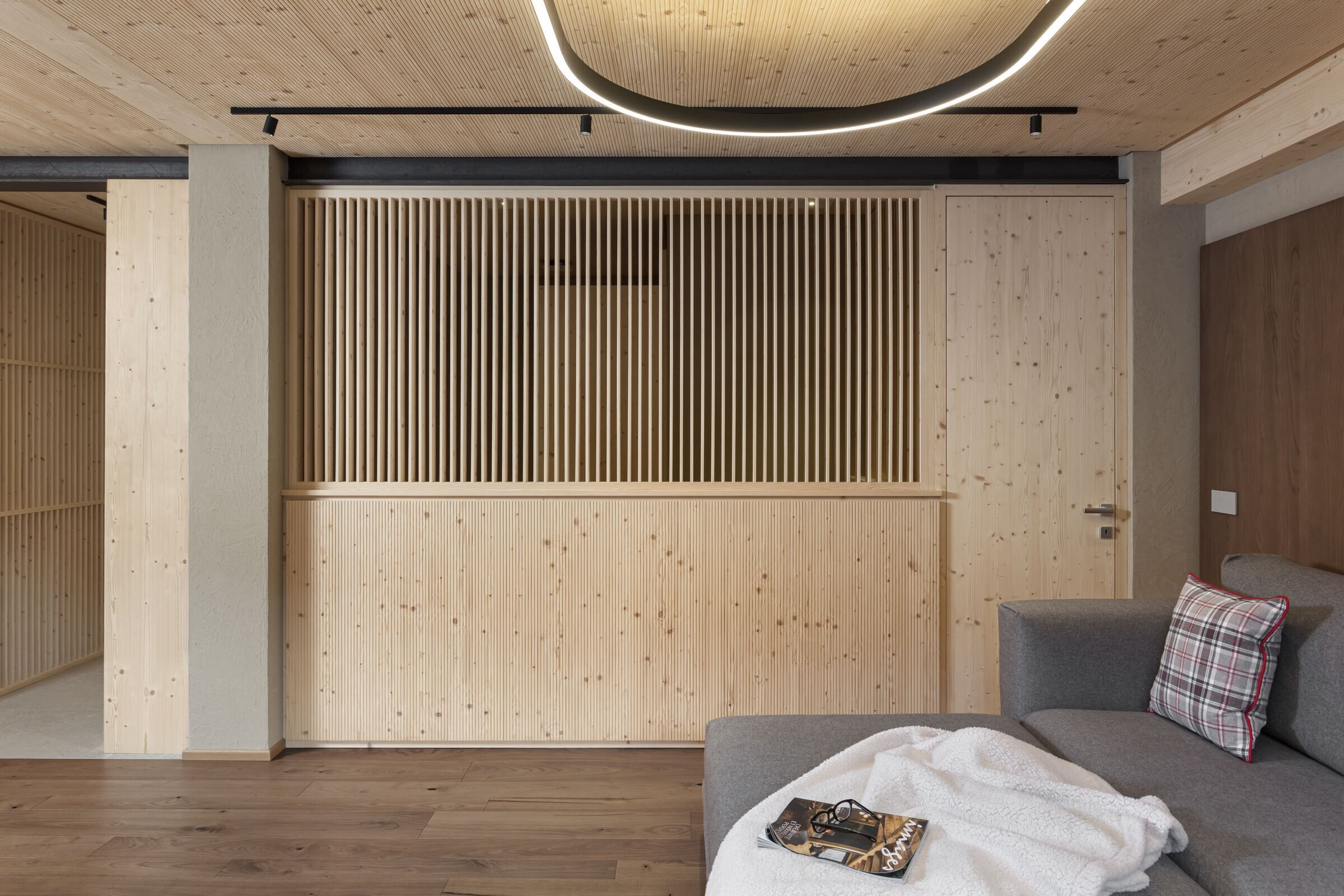 Every detail is designed: the lightbreak that screens the stairwell becomes, in the dark hours, the wall of a luminous lantern that illuminates with a soft light the living area on the upper floor. The flush doors are handcrafted, in order to give continuity with the design and finishings of every room. The kitchen is built with the same few materials and overlooks the living room.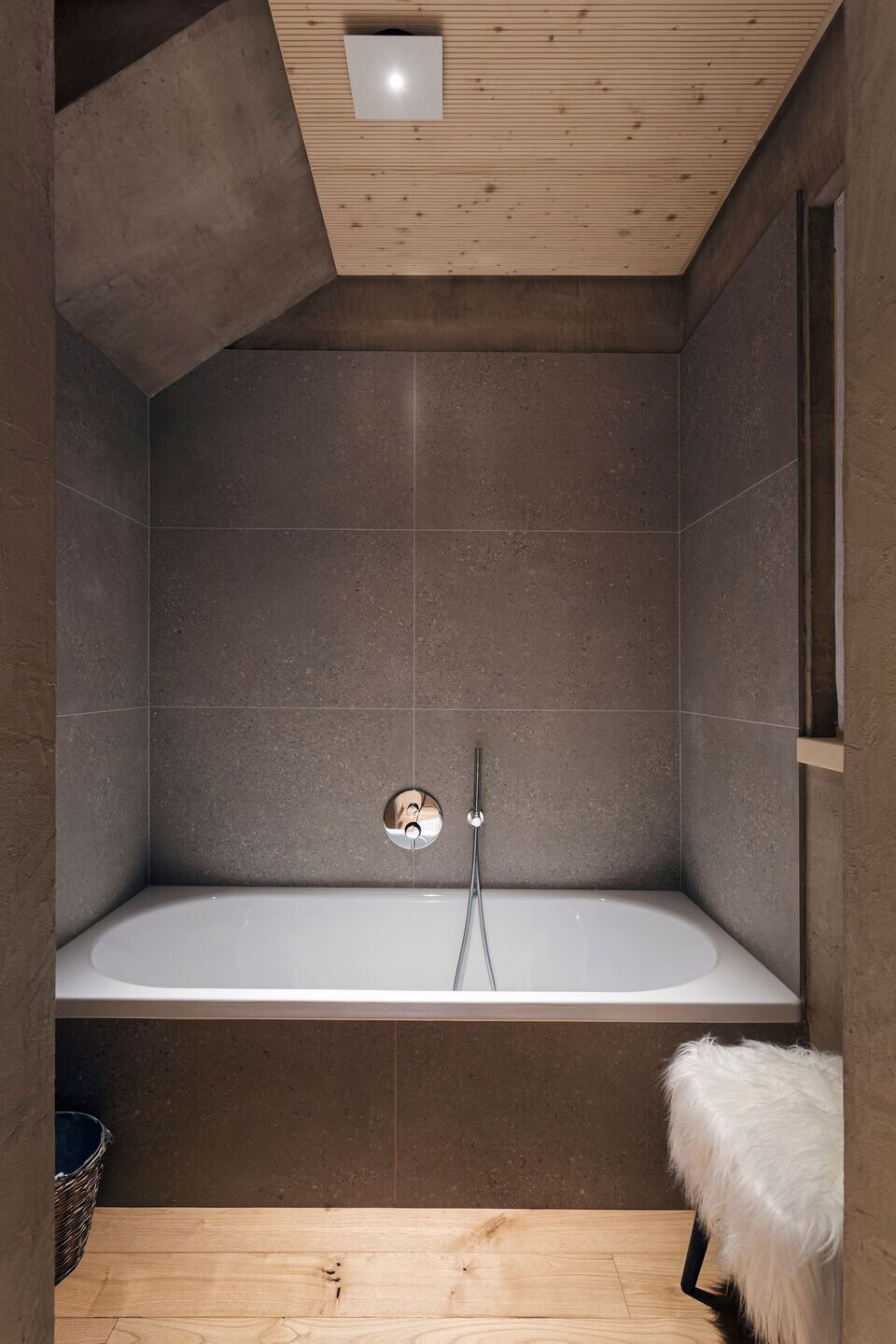 Even the furniture of the sleeping area on the lower floor - from the daughters beds to the master room, from the closets to the bathroom cabinets - is designed and customized so as to keep alive the same feelings of welcome, protection and well-being.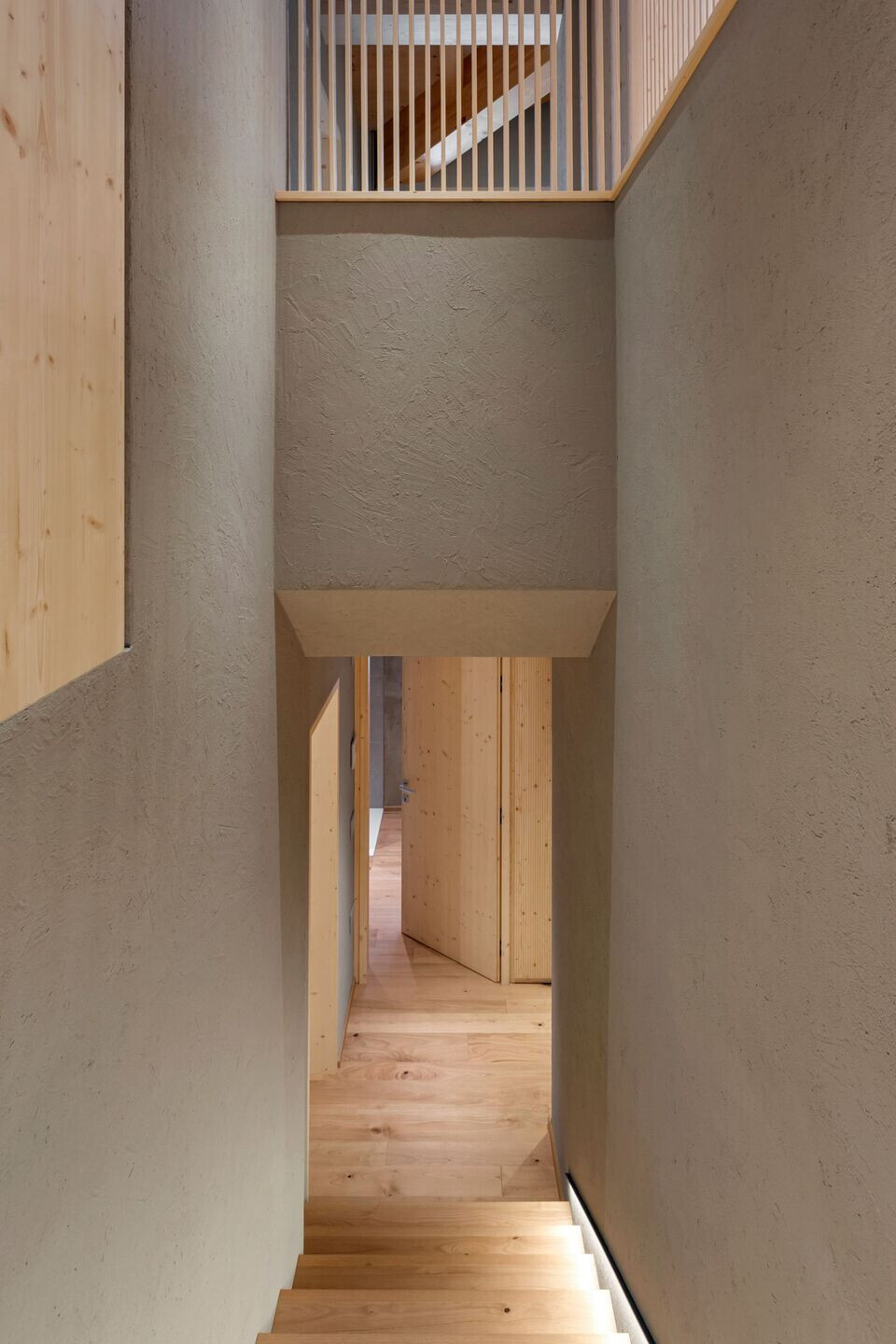 The lighting connects the environments and defines them according to their function and the time of the day of their use.
The technical lights were chosen for the quality of the lighting performance rather than for the design, that was intended to be discreet and, when visible, in counterpoint to the rest of the elements of the project (the wooden lamps in the bedrooms are the only exception).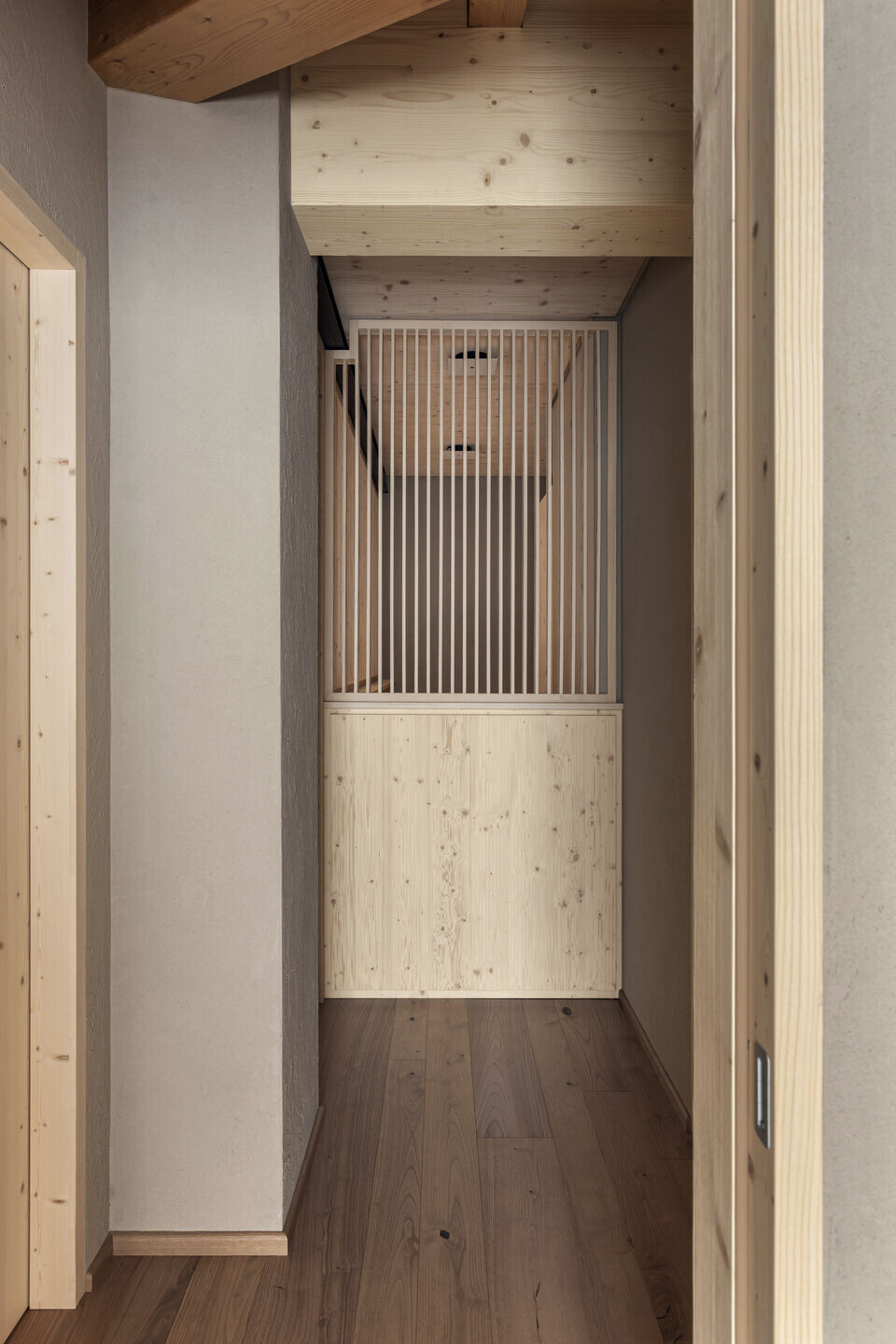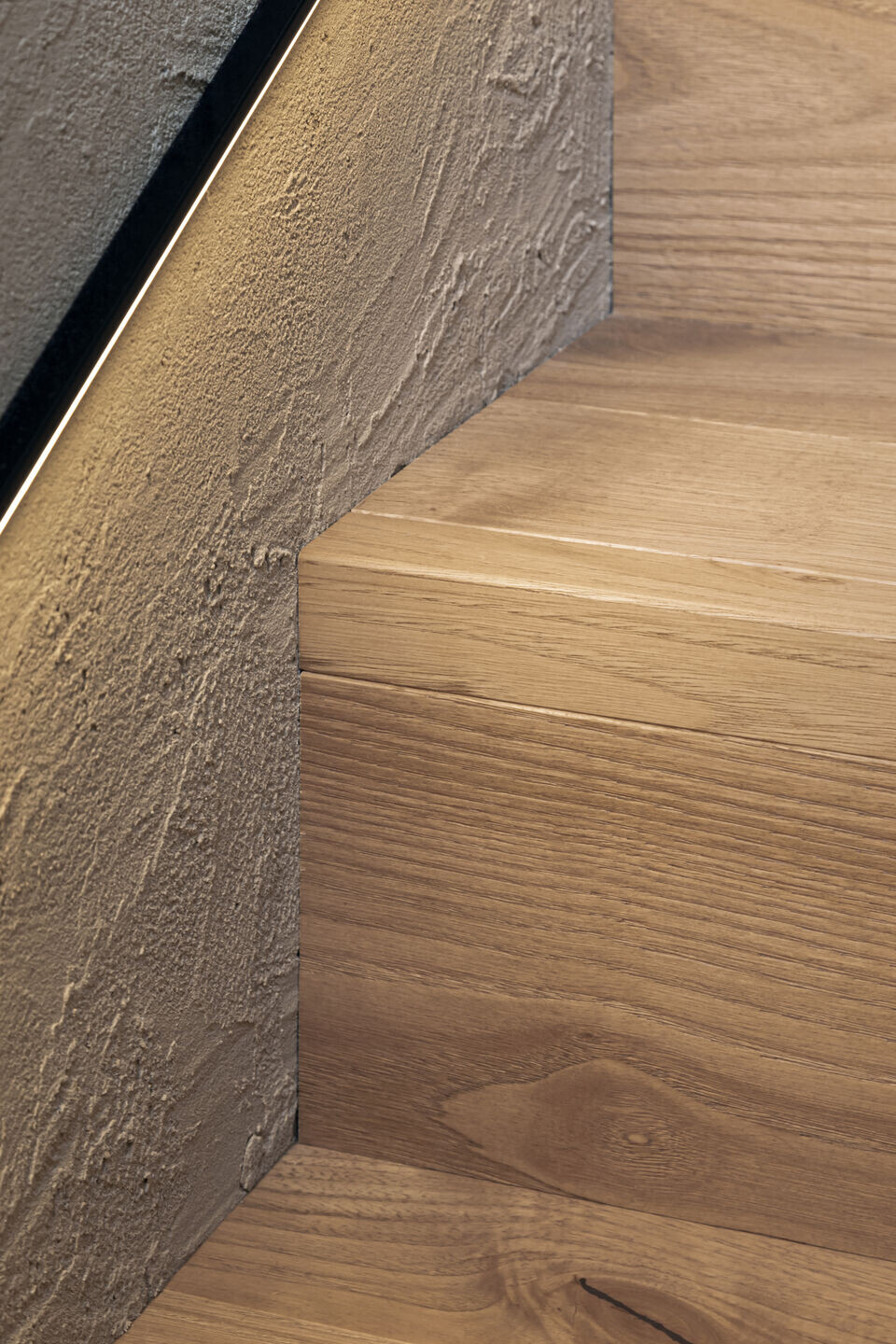 Material Used :
1. Matteo Brioni: Clay for Architecture: Multiterra Natural and Multiterra Plus
2. HEM: Alle Table
3. TON: Ironica chair
4. Nemo Lighting: Zirkol-O
5. Marset: N°8 oak
6. Marset: Ginger 32 C oak
7. RUBN: Suspension Leather brown
8. Viabizzuno: Trentotto nero 55 Traccia System
9. Penta Architectural: Corner
10. Davide Groppi: Nulla PL white
11. Davide Groppi: Mira
12. Vibia: Duo