The expansive Princeton University Residences project by architecture firm Deborah Berke Partners features a highly creative installation of Arriscraft's Architectural Linear Series Brick (ALSB).
Designers and installers of the Princeton residences leveraged the distinct properties of calcium silicate ALSB to achieve a stunning aesthetic with special detailing.
Accentuated Linear Aesthetic
Because ALSB doesn't have core holes like regular clay brick, more pronounced recessed jointing is feasible while still maintaining structural integrity. For the Princeton project, the linear aesthetic of the long brick was highlighted with a slightly deeper recessed joint than standard: 3/4" vs. 3/8".
Distinct Brick Patterning
Another advantage of solid brick units is that Architectural Linear Series Brick units can be dramatically offset to create distinctive feature sections, like this example at Princeton.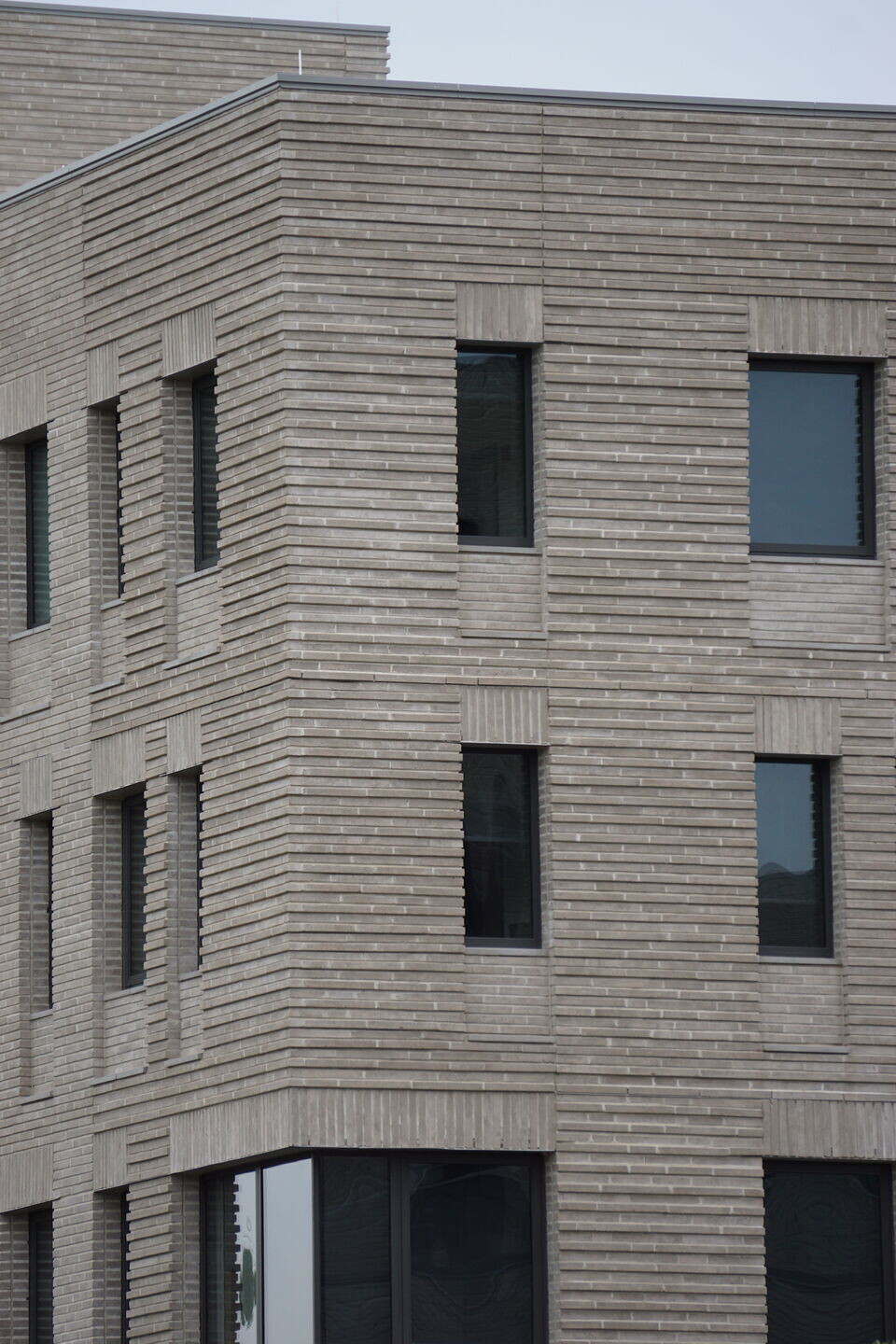 Curved Wall Accents
Arriscraft's calcium silicate brick products feature texture and colour that are entirely consistent throughout the material. Units can easily be cut on-site to a desired length, done in this example to achieve beautifully curved brick walls.
Efficient Installation
Architectural Linear Series Brick comes pre-blended with random lengths up to 23-5/8". The long sizes translate to fewer head joints during installation. And this calcium silicate brick absorption rate allows for high daily installation rates. For large projects, like this one at Princeton University, these advantages add up to significant time and resource efficiencies.