• PCH is southeastern Ontario's leading provider of specialized mental health care, forensic mental health care, physical medicine and rehabilitation, specialized geriatric services, complex continuing care (CCC), palliative care and long-term care. This redevelopment project brought together programs from St. Mary's of the Lake Hospital and Mental Health Services site into a new facility with 270 beds, of which 180 are rehabilitation, CCC and geriatric inpatient beds.
• The site is designed to be in compliance with the City of Kingston Facility Accessibility Design Standards (FADS) which is similar to the City of Toronto's Toronto Accessibility Design Guidelines (TADG).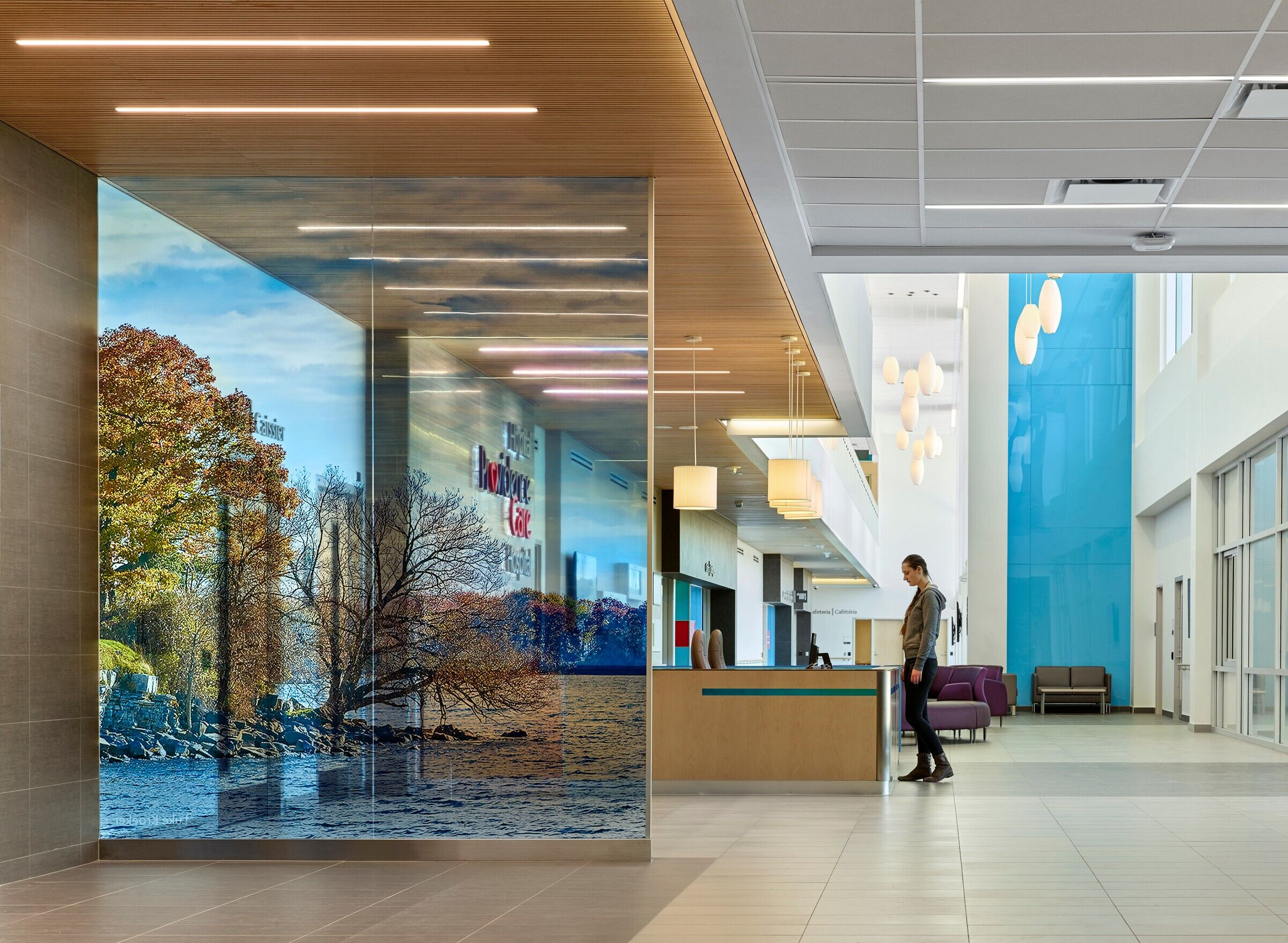 • The PCH supports heightened accessibility through several design elements. PCH systems design encompasses the latest technology throughout the building, enhancing the patient experience as well as workplace efficiency. Security, communication, and computer systems across the facility were completely modernized. Various rooms were equipped to support telemedicine and videoconferencing, connecting Providence Care to health professionals and clients in other regions. Smartboards, wireless computer, and electronic patient record technologies were also incorporated. All inpatient rooms are single rooms with a private accessible washroom and shower. All 180 Rehab Medicine patient rooms are provided with ceiling lifts for easier transfers, resulting in fewer injuries to both patients and staff. Waiting spaces are designed with a variety of seating options and configurations with space to accommodate mobility devices of various sizes. The rehabilitation gymnasium includes an indoor walking track, and exercise therapy equipment and a heated therapy pool.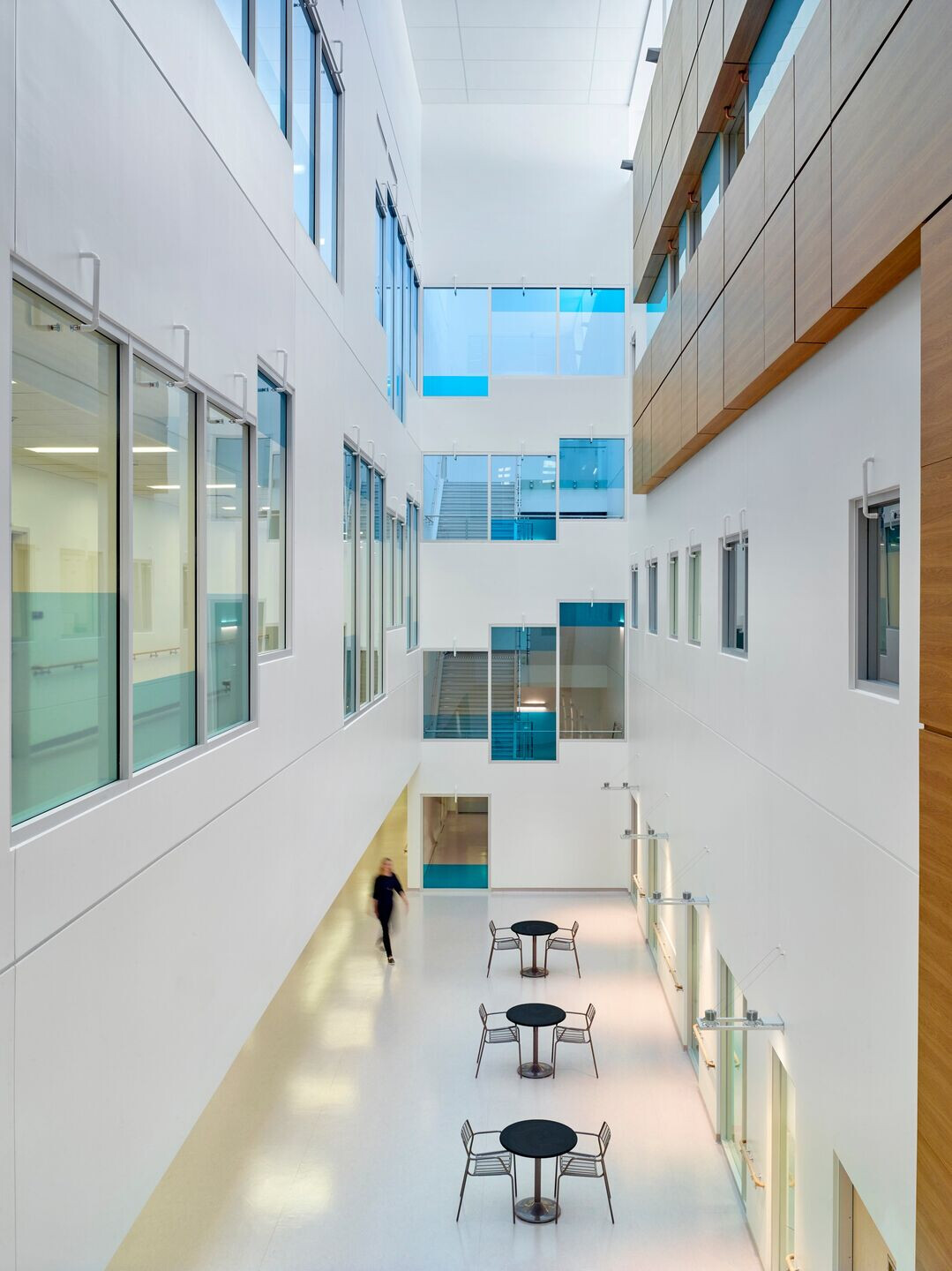 • The facility design focuses on normalizing the treatment environment and strengthening connections to the community. Healing for all is visible throughout all aspects of the facility. The cafeteria is situated on the south side of the facility with a view over the gardens and across Lake Ontario. Walkers frequently journey up from the lake side trail to rest on the cafeteria terrace. A second cafe close to the main entrance of the hospital is staffed by existing and former patients of the facility. Therapy facilities, such as the gym, walking track and pool are accessible to inpatients, outpatients, and even the general public.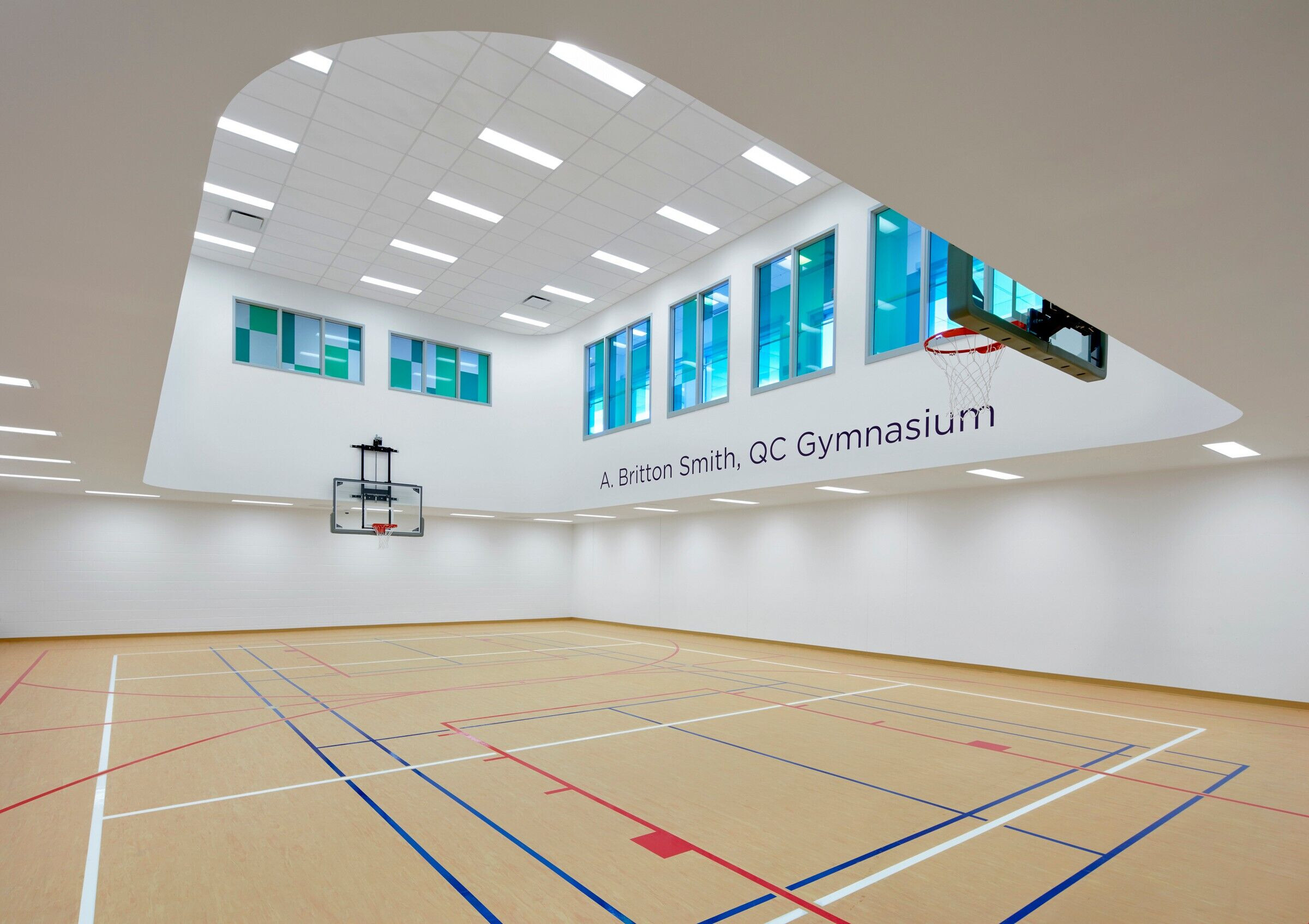 • The project is LEED Silver certified, achieving industry leading-edge energy efficiency (uses 25% less energy than the average hospital) and in support of the City of Kingston's goal to reduce smog days to zero. Pollution, carbon emissions and contaminants are minimized with the use of Energy Star equipment and other "green" systems such as effective stormwater management. Green spaces, a rooftop garden and native vegetation throughout the grounds eliminate the need for a permanent irrigation system. A high albedo (cool roof) reduces the heat island effect of the building, encouraging natural cooling during hot summer months.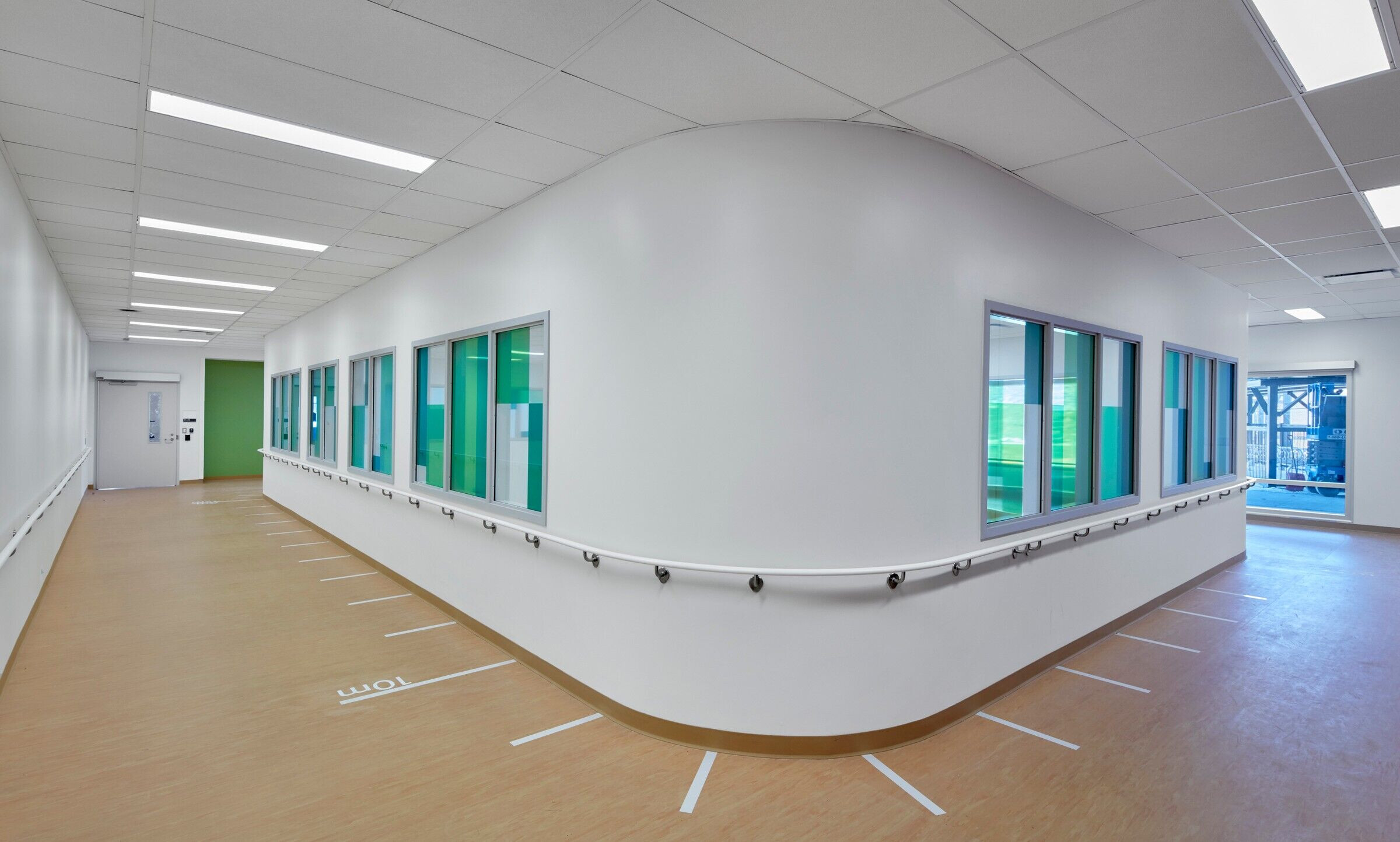 There is covered bicycle storage for staff and visitors, with access to showers and change rooms inside the building. The glazing uses natural light to reduce heat gain and loss. Electrical design features include energy efficient technologies. LED lighting technologies and effectively co-locating IP based infrastructure and control systems maximize utilization of mechanical and electrical services. HVAC systems utilize heat recovery systems. Construction materials have a high rate of recycled content, and 75% of construction waste was diverted from landfill.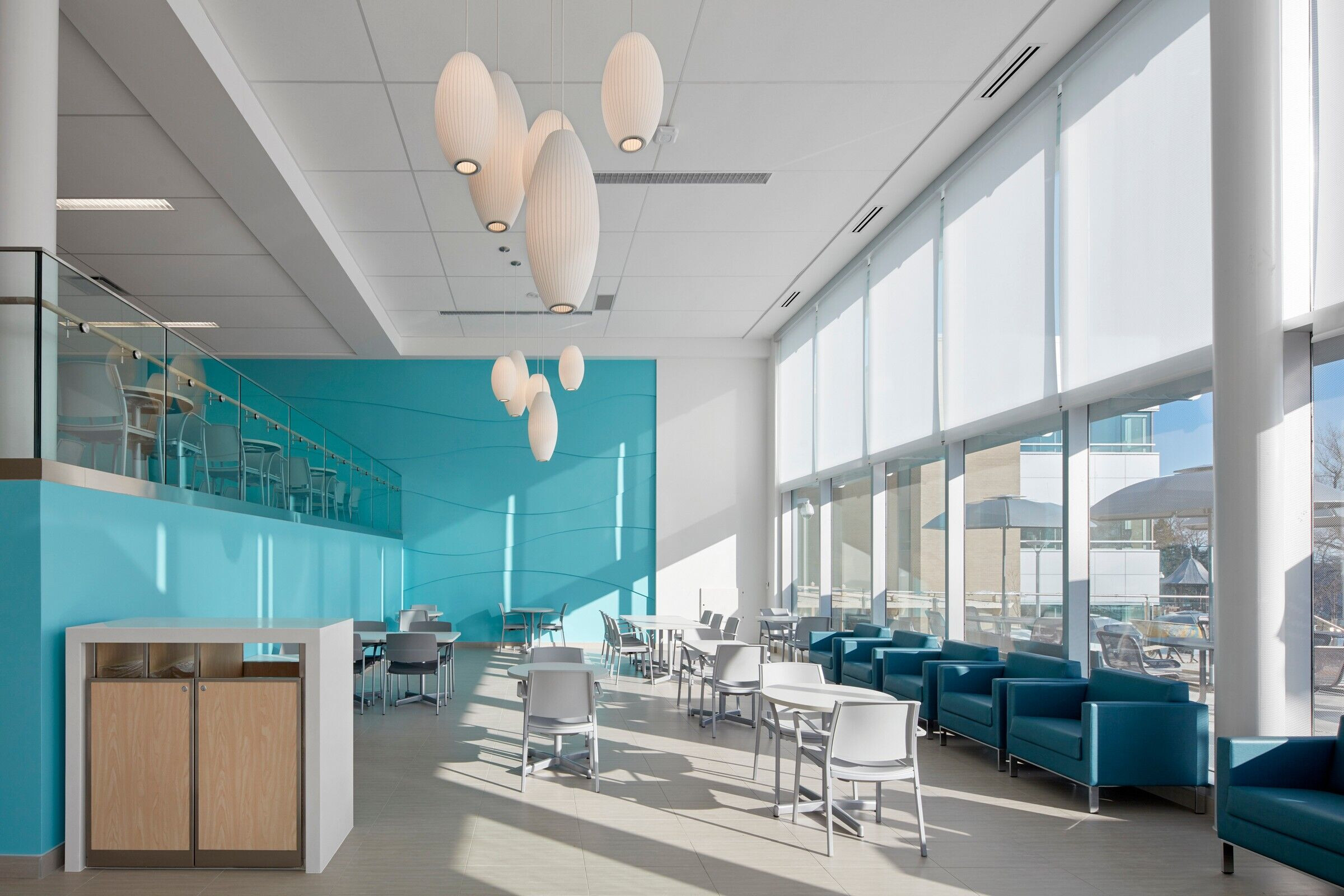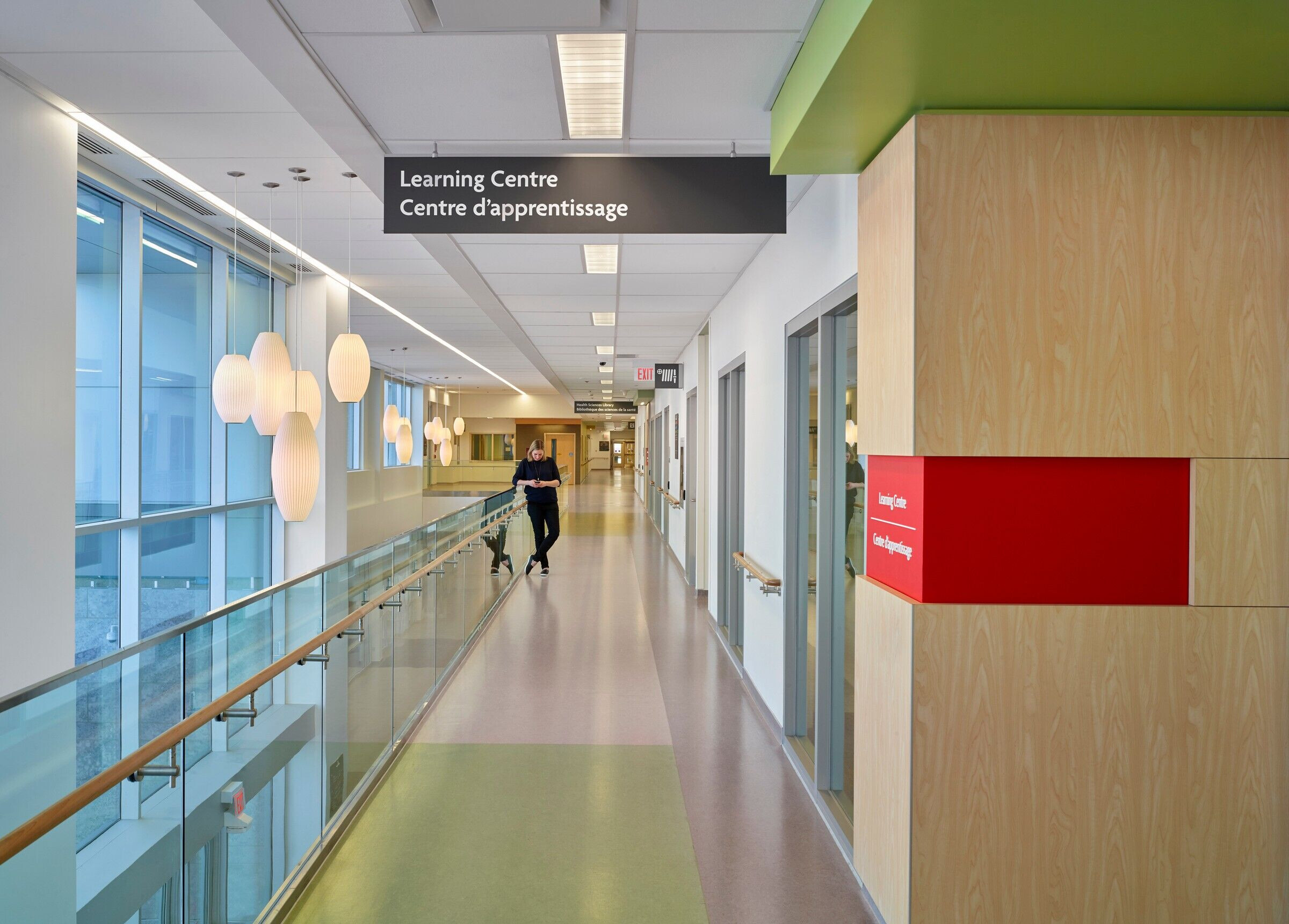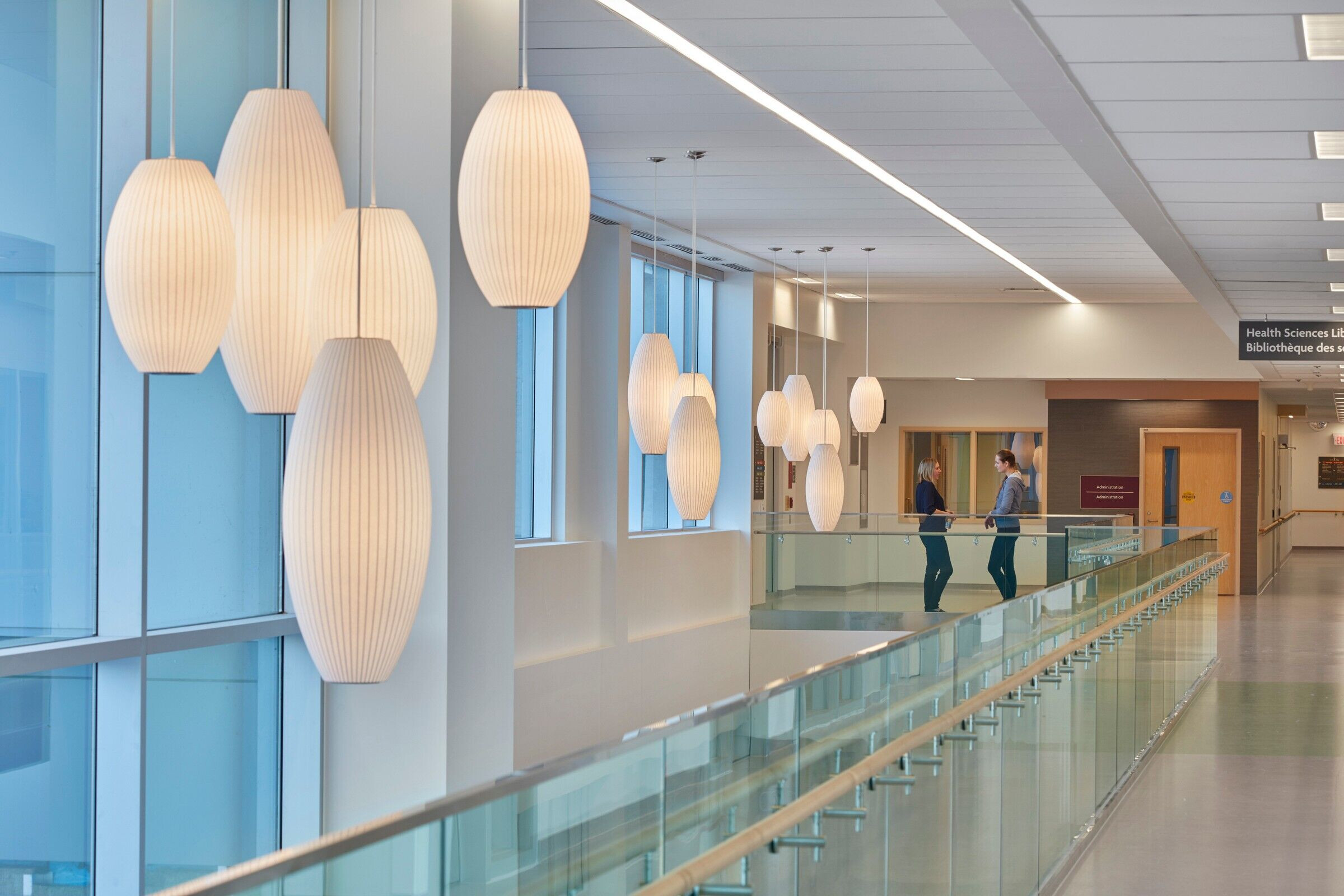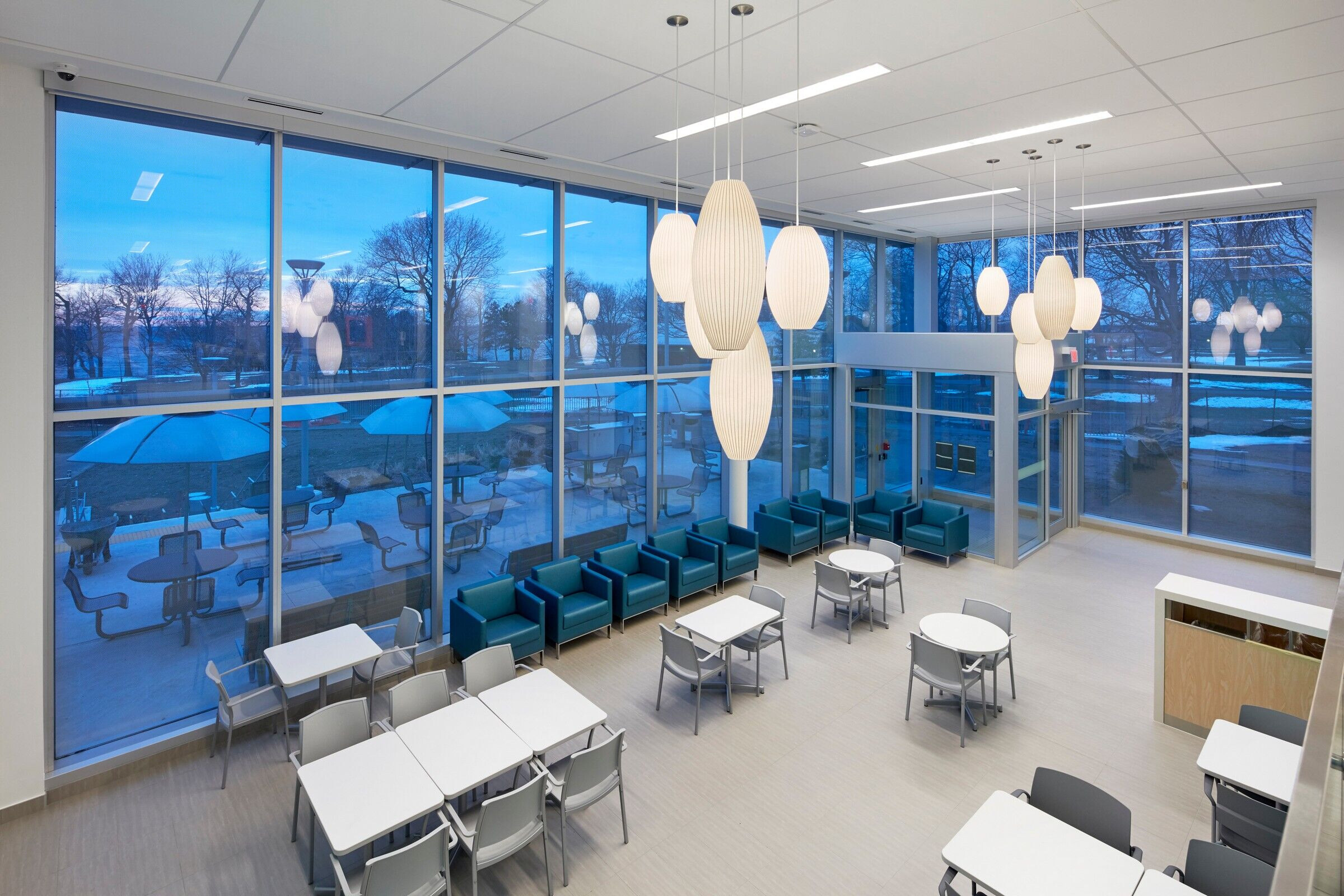 Material Used :
Façade Cladding:
Masonry Cladding:
Adair Limestone
Brampton Brick /Architectural Series /Metric Modular Face Brick /Taupe
Watsontown Brick Company / Manhattan Series / Richland / Metric Modular Face Brick
Flooring:
Linoleum / Armstrong/ Mamorette (Clinical Areas corridors etc.)
Seamless Resin / Sikafloor /Quartzite / Broadcast System (Patient room Washrooms)
Ceramic Tile / Olympia Tile/ Rosedale Series
Doors:
Flush Wood Doors / Upper Canada Hardware / VT Industries / Architectural Wood Doors / Heritage Series / Finish Manitoba Maple
Interior Sliding Aluminum Door / Sherwood Windows Group / Versamax – two panels / Clear Anodized
Windows:
Exterior Punched Windows / Sherwood Windows Group/ Aluminum / Exterior Colour Light Gray
Roofing:
Pollard Enterprises LTD
Interior Lighting:
Lobby Feature lighting: Design Within Reach/ Nelson Cigar Pendant Lamp
Cooper Lighting / Neo-Ray Series
Interior Furniture:
Feature "s" seating in Lobby / Grand and Toy / Krug / Zola Curve
Lounge Chair in Social Library / Grand and Toy / Krug / Leyton
Sofa in Activity Lounge / Grand and Toy / Krug / Jordan