Inspired by Islamic hamams, the bathroom located inside this Toronto heritage home is a sanctuary for its owners— an escape to immerse in self-care rituals.
With the gift of time, the recently retired couple asked Reflect Architecture to rethink their bathroom based on their individual cleansing routines and lifetime of travels in the eastern hemisphere. Particularly charmed by time spent in the bathhouses of Jordan, Turkey and Morocco— the clients' dream was to encapsulate these sensory experiences and bring them to the principle ensuite of their Toronto home.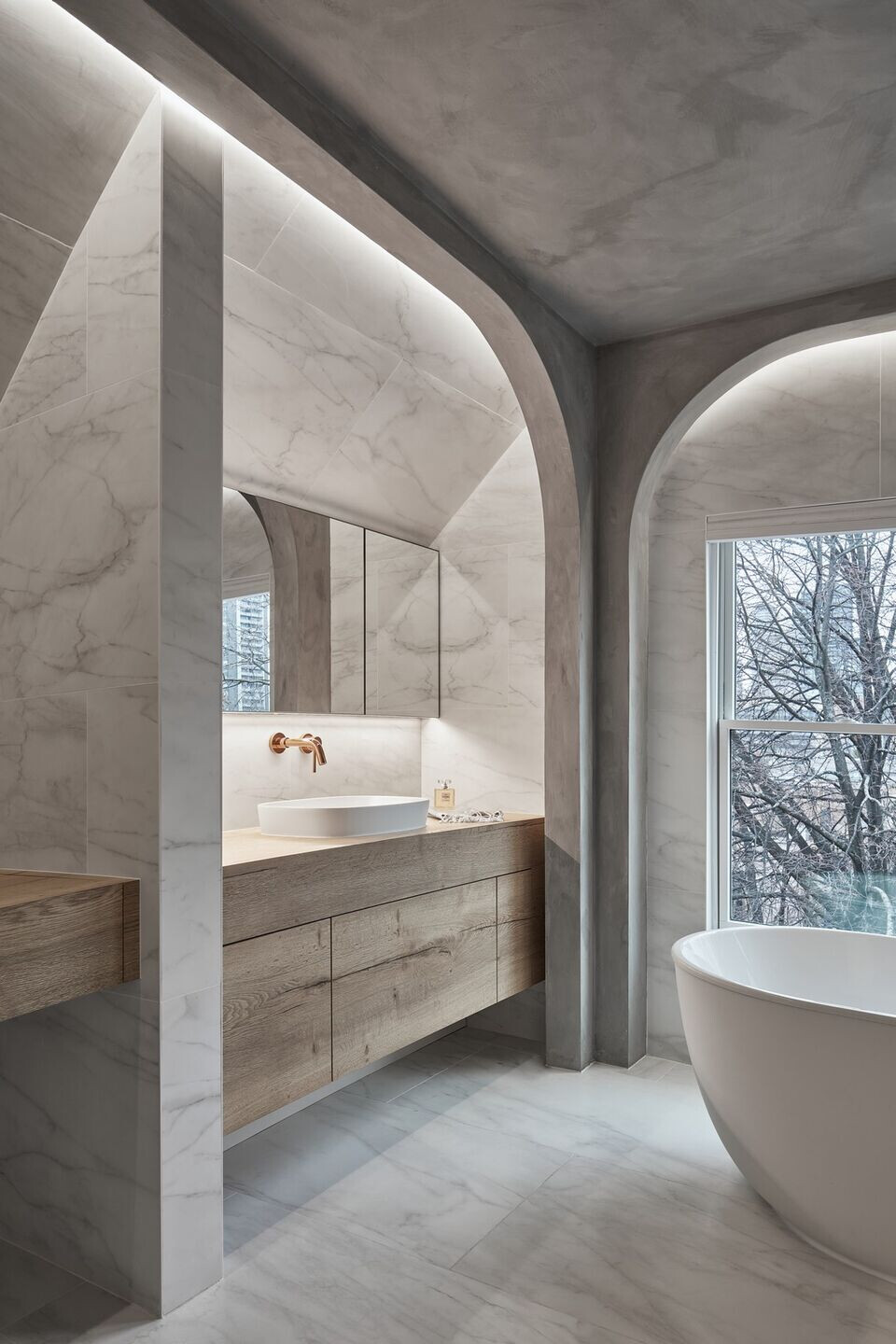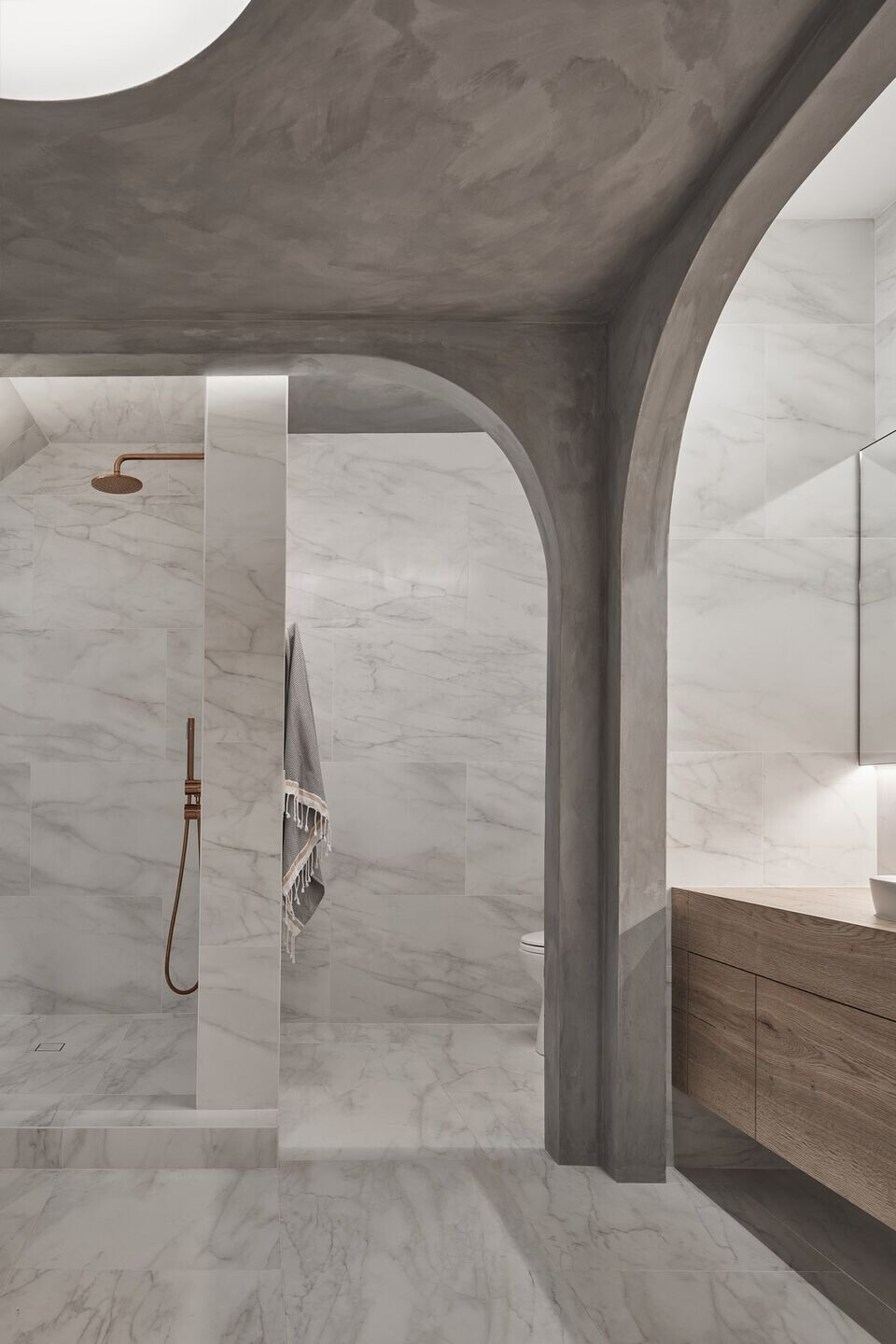 Based on the architectural principles of a traditional Turkish hamam, the open-space features a large central platform with a sequence of functional elements around it. Bespoke to the clients needs, the chosen fixtures— a walk-in shower, a hers and shared vanity, a toilet and cabinets— are placed respectively inside each niche, keeping the different steps intimate and private. Further partitioning each ritual, arched gables frame each unit and add to the temple-like character of the space.
Simulating daylight, the overall lighting was designed to be felt and not seen, remaining hidden and indirect throughout. In reference to domed ceilings— pierced with skylights for natural light and steam to escape— an oculus is placed above the main space, drawing attention to the centre and above.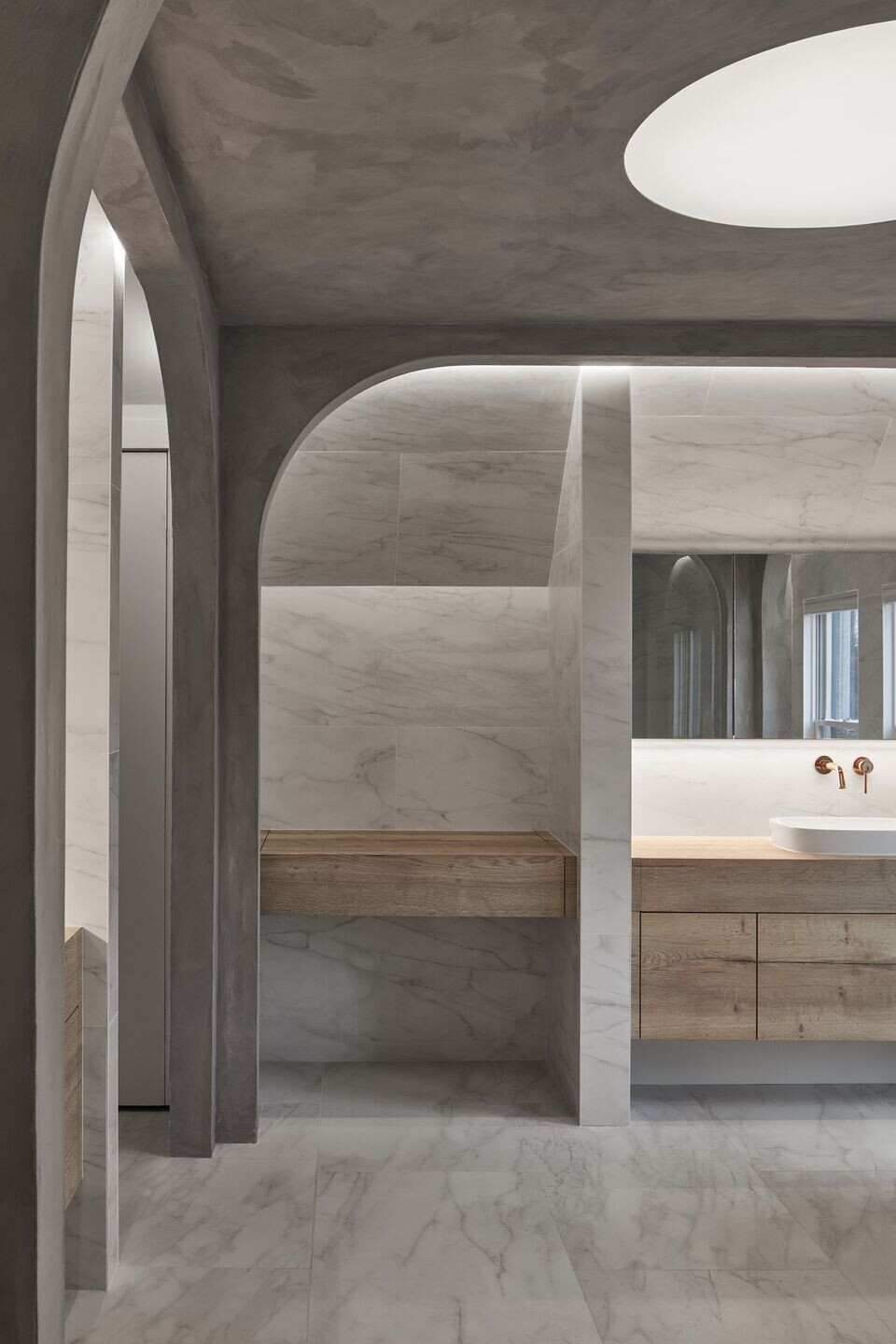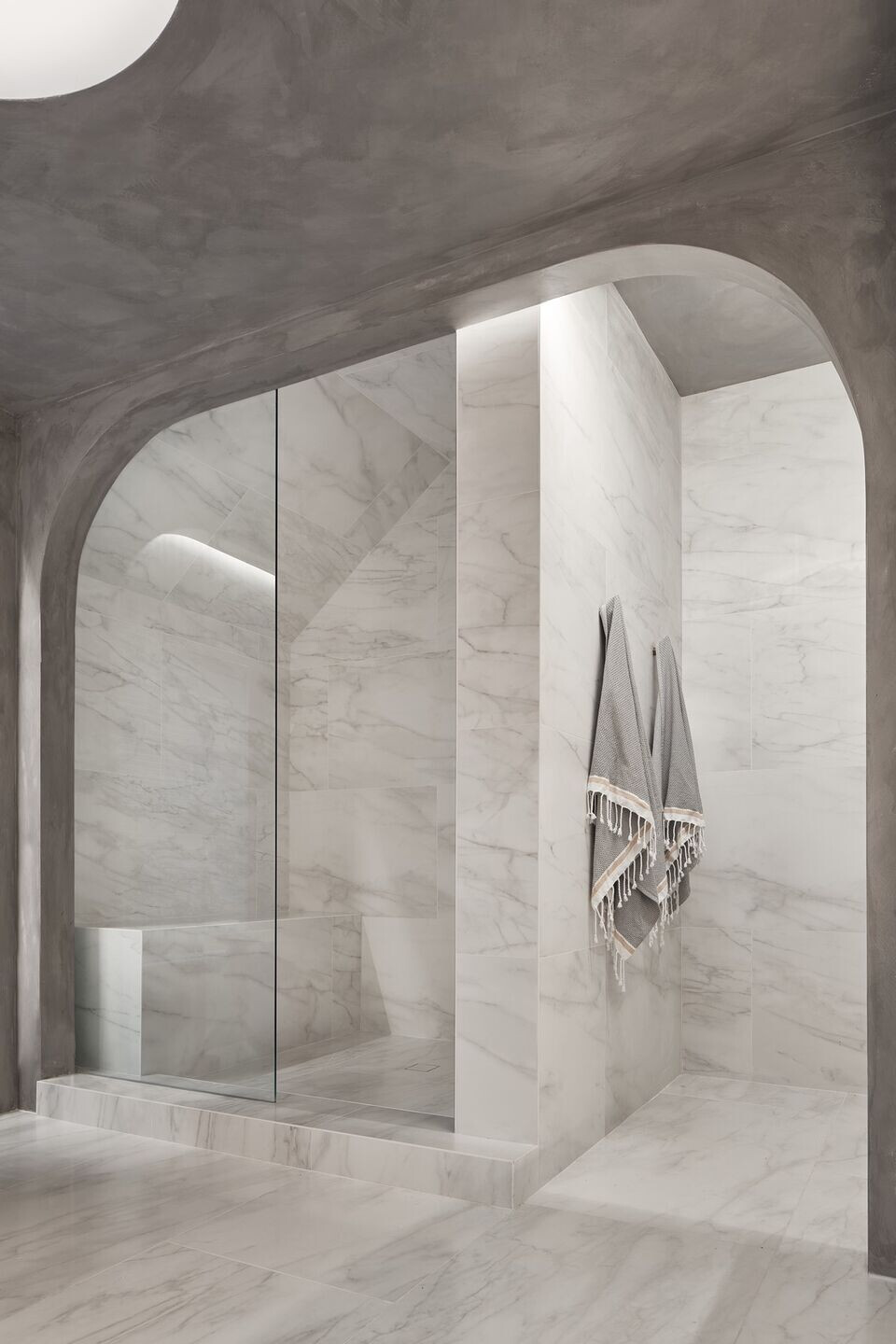 Clean lines and a careful use of local materials set a minimalist tone, invoking calm and stillness. Tiled in marble, from floor to ceiling, the bathroom is turned into a water sanctuary recalling ancient baths. In soft contrast with the smooth mineral surface, the rough oak cabinets and textured walls— inspired by earthen plasters found in arid climates— add warmth and softness. Faucets, sink and tub are reduced to their archetypical form and punctuate the quiet space, as do the hanging towels subtly nodding to tradition.
Beyond the physical journey, travelling provides insight into diverse cultures and lifestyles, questioning how our surroundings help shape who we are and speak to us as individuals. An ode to the clients' travelogue, the design for Roxborough could be compared to yet another one of their travels; one that creates an emotional connection, transcending time and place.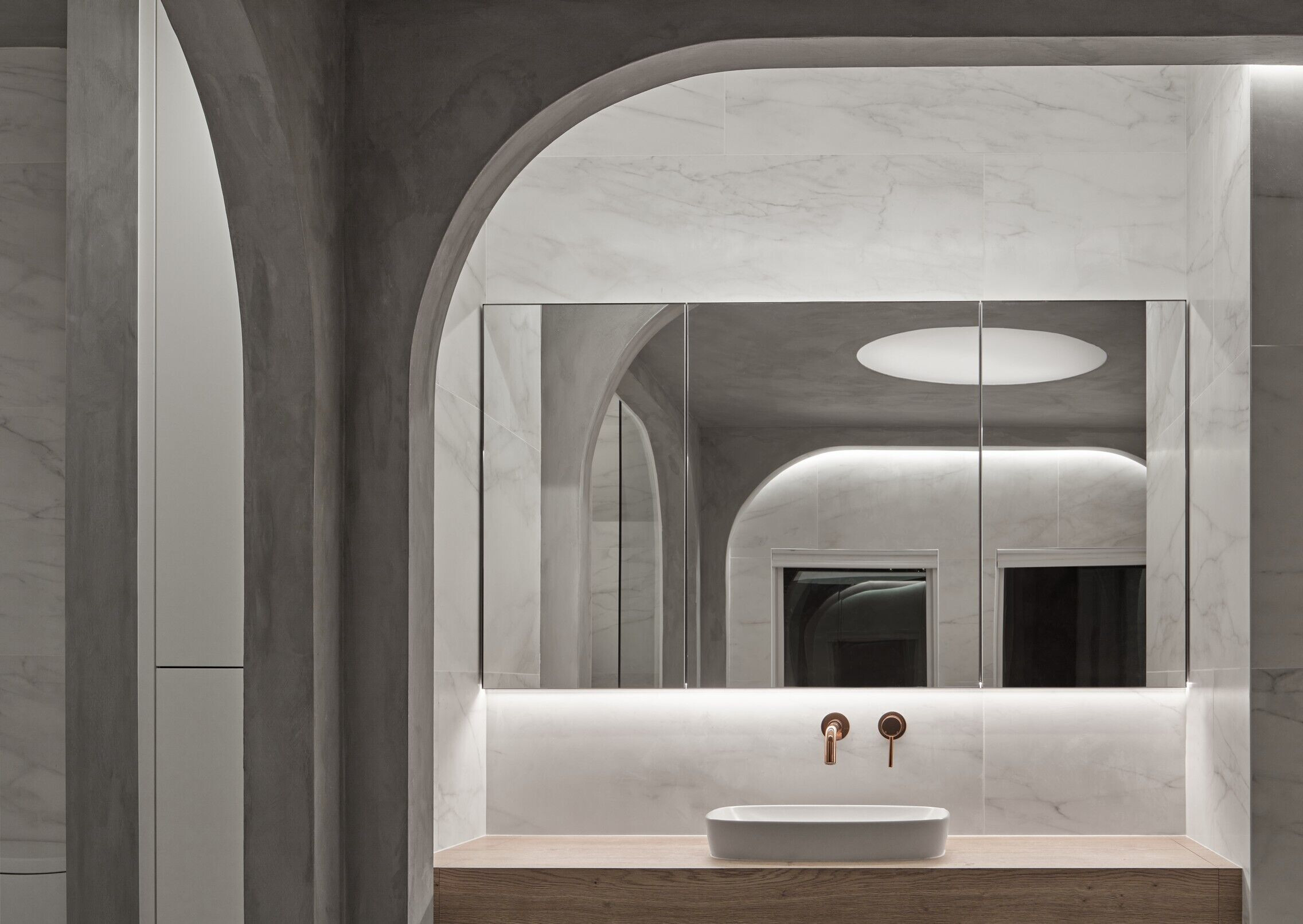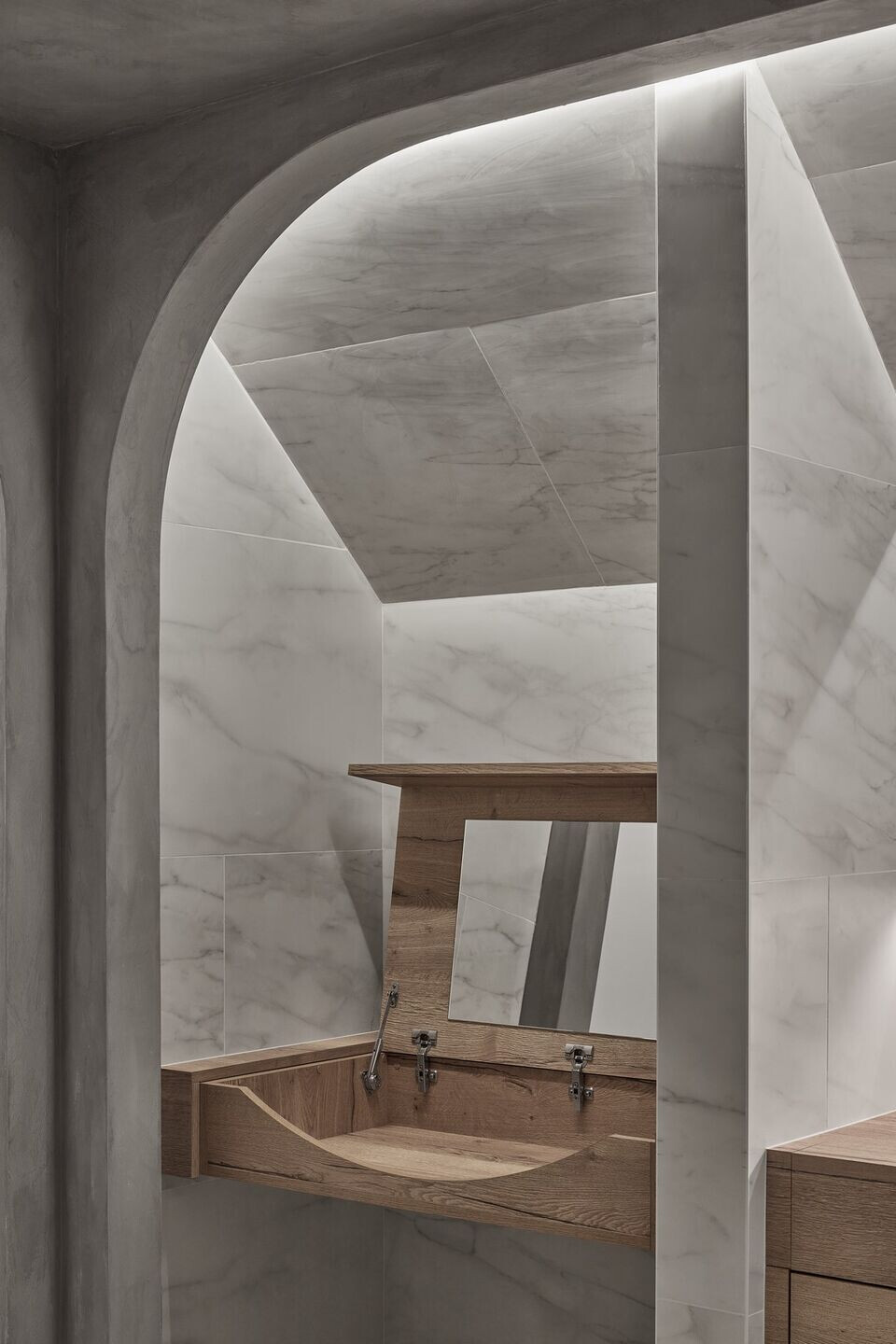 Team:
Architect: Reflect Architecture
Photographer: Riley Snelling