Carving through rugged mountains and speeding across sweeping landscapes, all the while dining on 5-star cuisine. A trip on the Rocky Mountaineer is unparalleled. With the success of this luxury train experience came rapid growth for their business and the move to a new 30,000sf office on two floors in downtown Vancouver.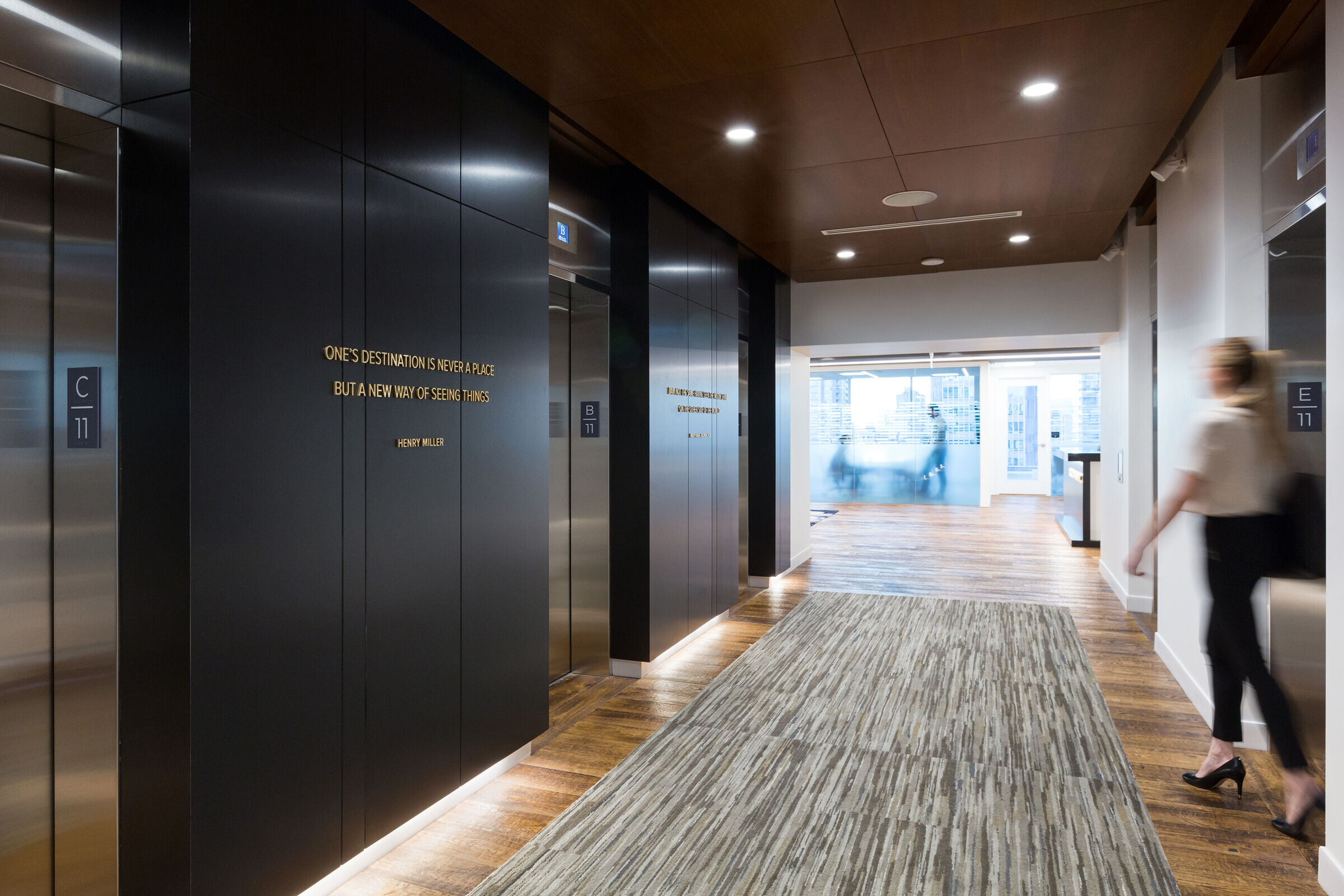 With the intention for employee experience to parallel guest experience, a workplace strategy was developed to determine the paramount needs of employees during the transition and in the new space. ThoughtExchange was one tool that was utilized as part of the workplace strategy, engaging their employees across 14 departments in an interactive and confidential questionnaire process to learn about how they work today and how they want to in future.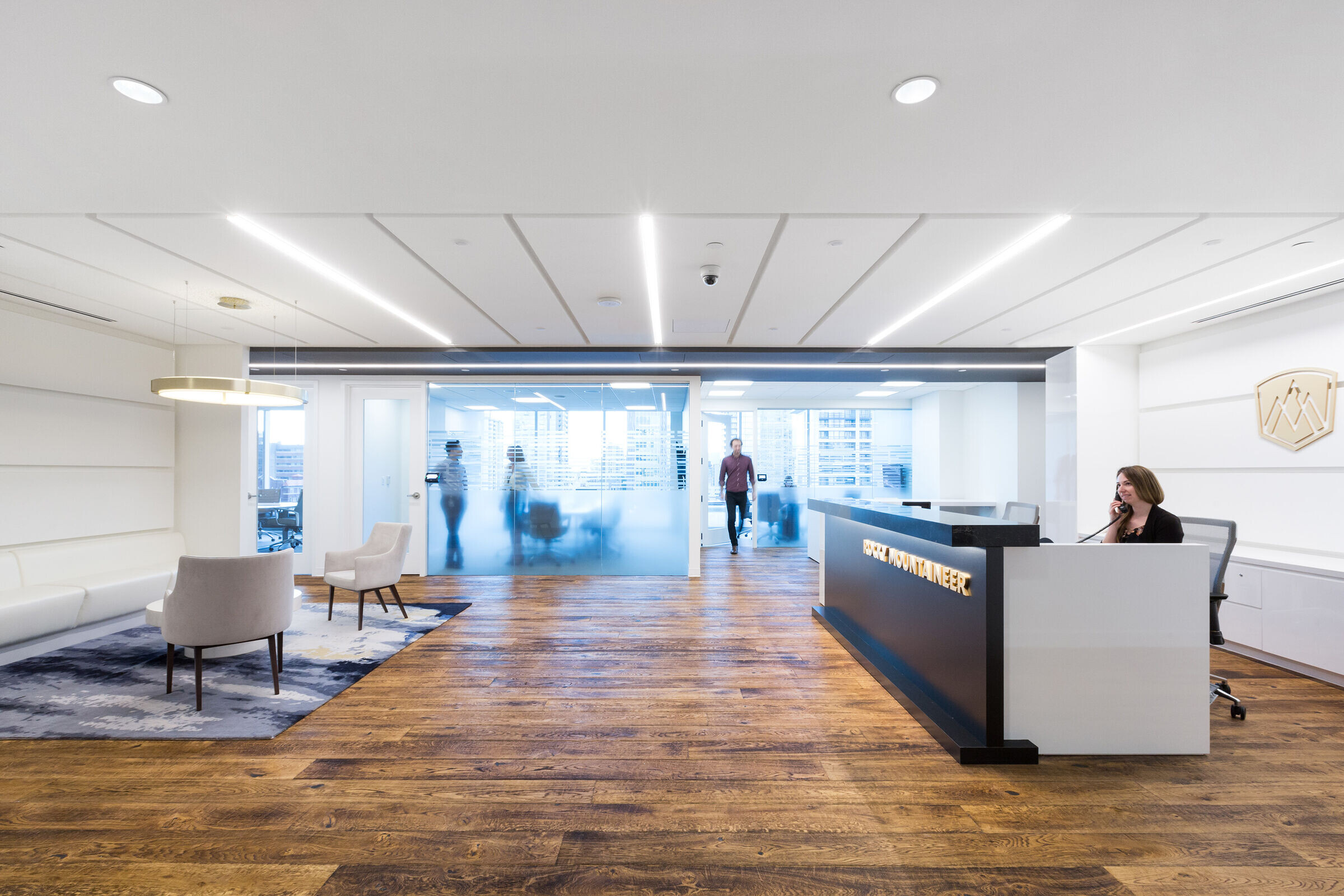 One such discovery was that the team wanted more openness and choice in where and how they work. A variety of well thought out spaces were created to give employees more options.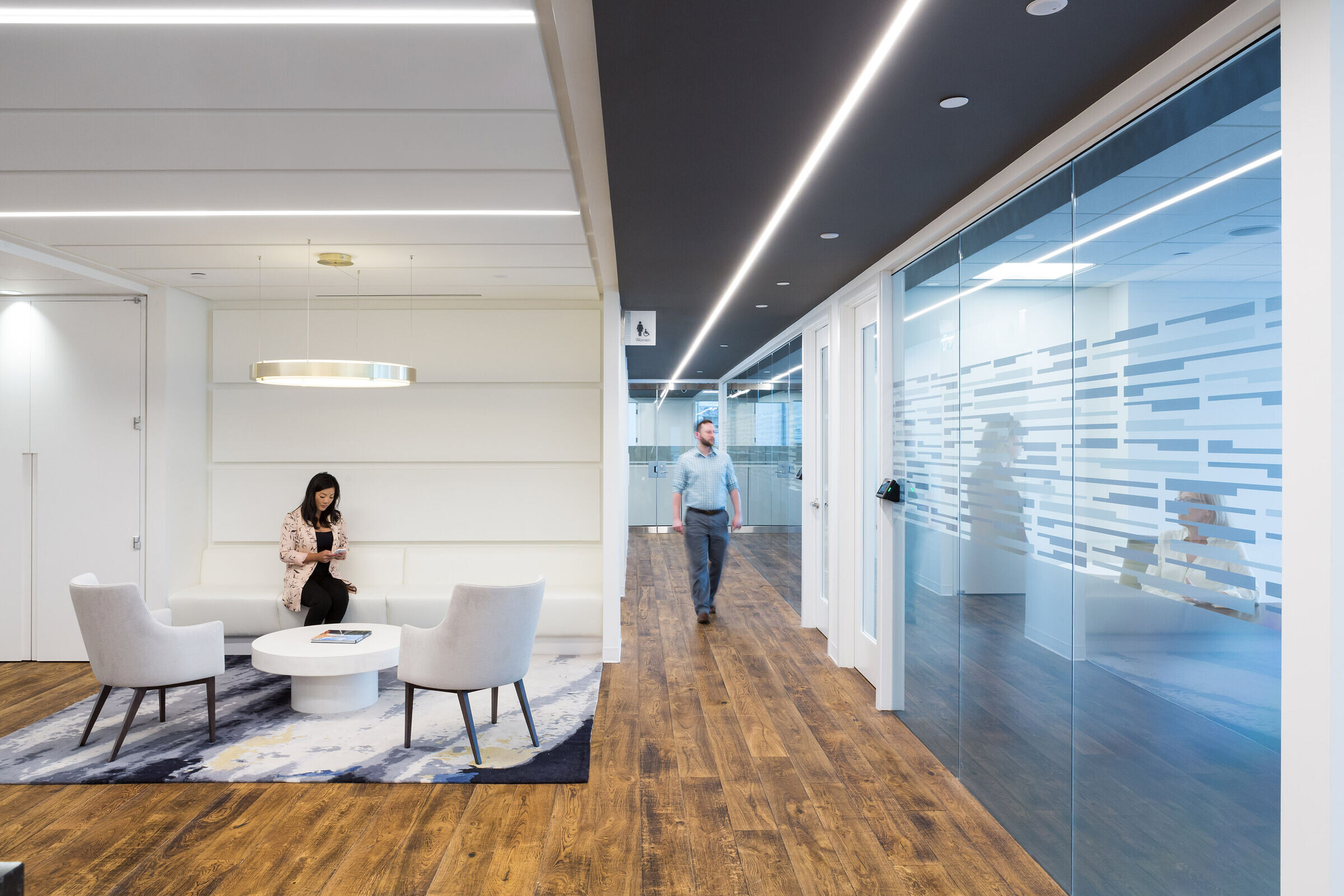 Collaboration zones coupled with an amplified number of meeting rooms gave rise to greater employee connection and engagement while sit-stand desks enable flexibility and focus while working individually.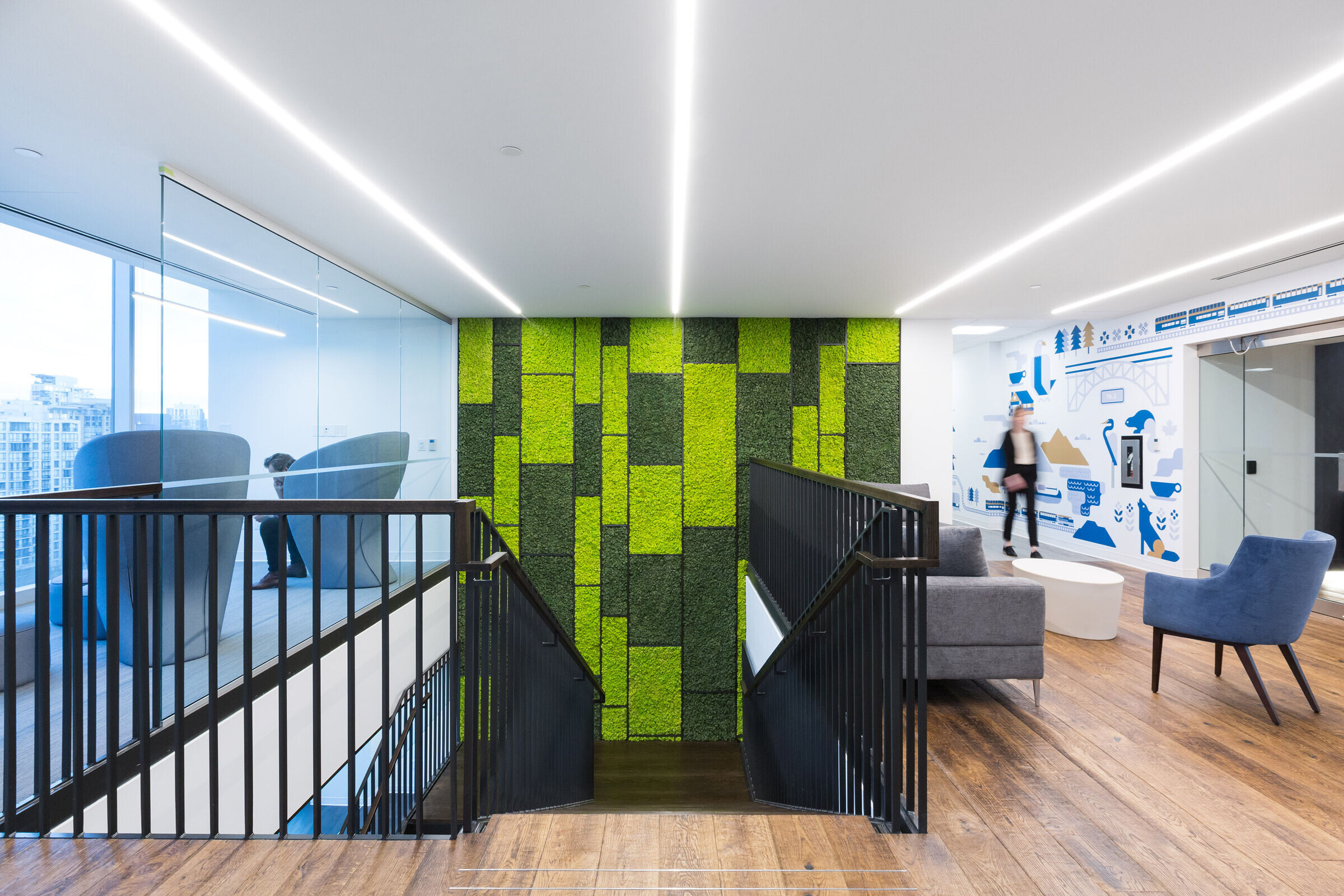 Whether on the train or in the office, the feelings evoked aboard the Rocky Mountaineer are felt by all. As the refined luxury of the train is subtly mimicked throughout the office, the successful expansion offers visitors a taste of the train without even boarding. For the employees, when their well-being is thoughtfully woven into the intention of the many design elements, an incredible environment is created that allows them to live their values; a place where work doesn't quite feel like work anymore.
Team:
Interior Designers: SSDG Interiors Inc.
Engineers: AME Consulting Group, AES Engineering
Photographer: Ema Peter