Turning a factory loft with a heritage listed façade into a comfortable home for a family, yet retaining the historic character was the challenge for this property in Berlin-Kreuzberg. The client wished to intervene as little as possible with the open loft space but at the same time separate bedrooms and a work space had to be accommodated.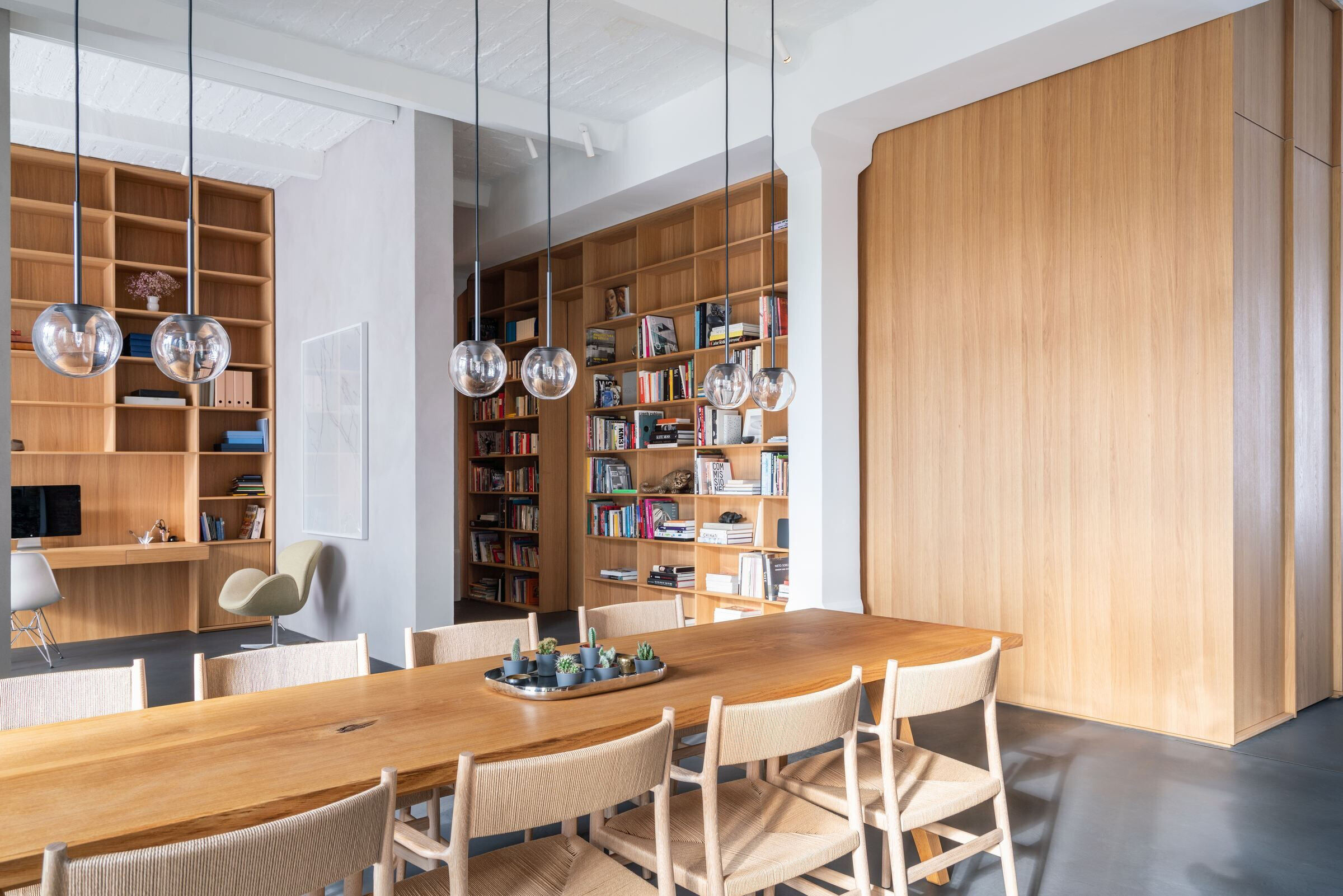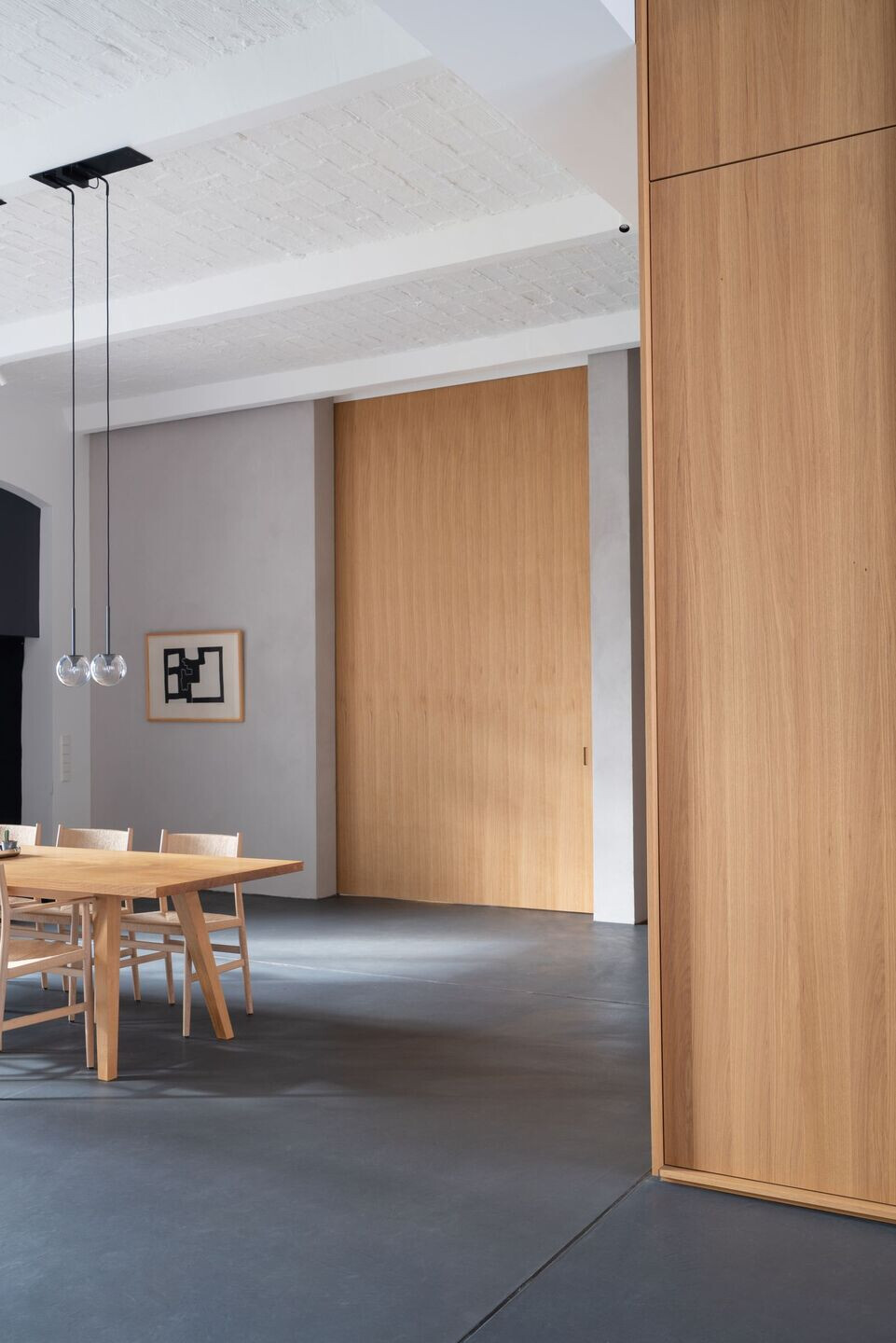 The first measure was to hide the bathrooms and utility rooms behind a wooden cube of oak panelling, open shelves and hidden storage spaces. The second measure was a floor-to-ceiling sliding door of 3,80m height which provides the possibility of separating the work space from the open living room when required but also leaving the spaces as connected as possible.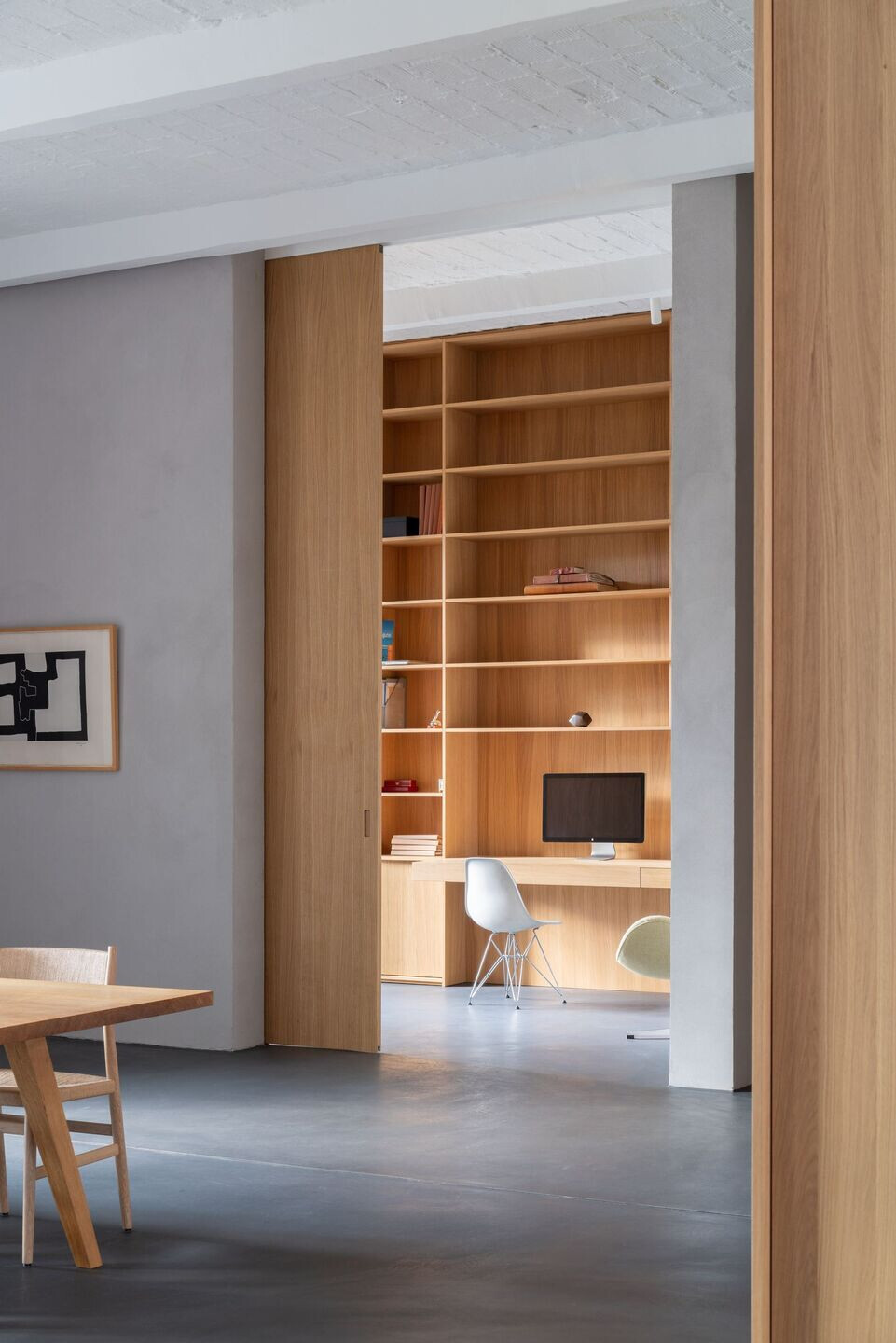 The existing exposed brick walls were preserved and the remaining walls, ceiling and columns painted white to create a neutral background. The floor was finished in a dark polished industrial concrete. New materials were chosen from a warm tonal palette and include oak wood panelling, brass finishes, hand-made glazed tiles and terrazzo.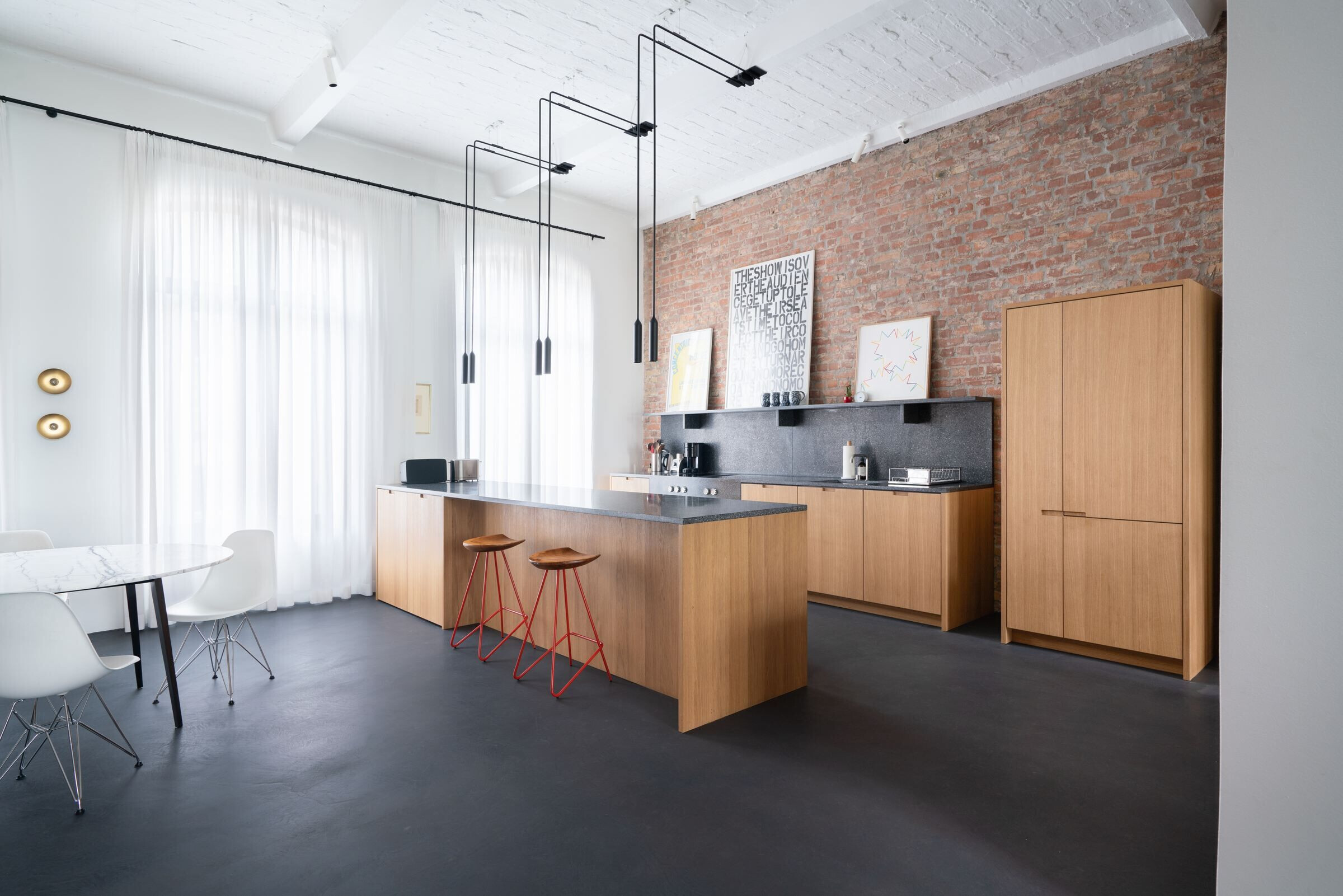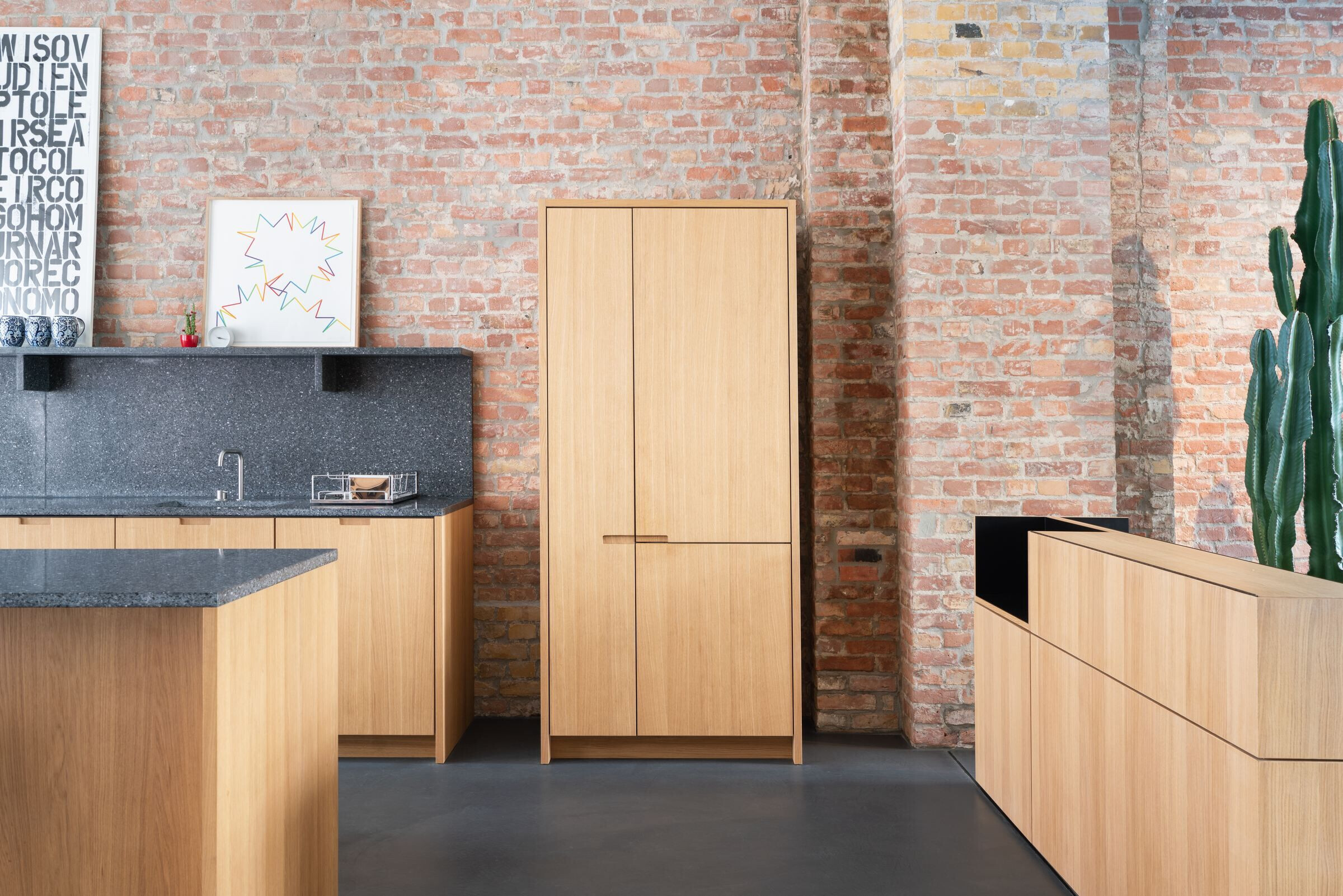 The built-in furniture was supplemented by a custom design of two very different tables – a circular one with a steel frame and a large white marble top and a long rectangular one made of solid oak with an oiled top creating a soft honey coloured tone. The lighting concept was developed in collaboration with lighting designer PSLab and provides a mixture of technical light and decorative pendant fixtures.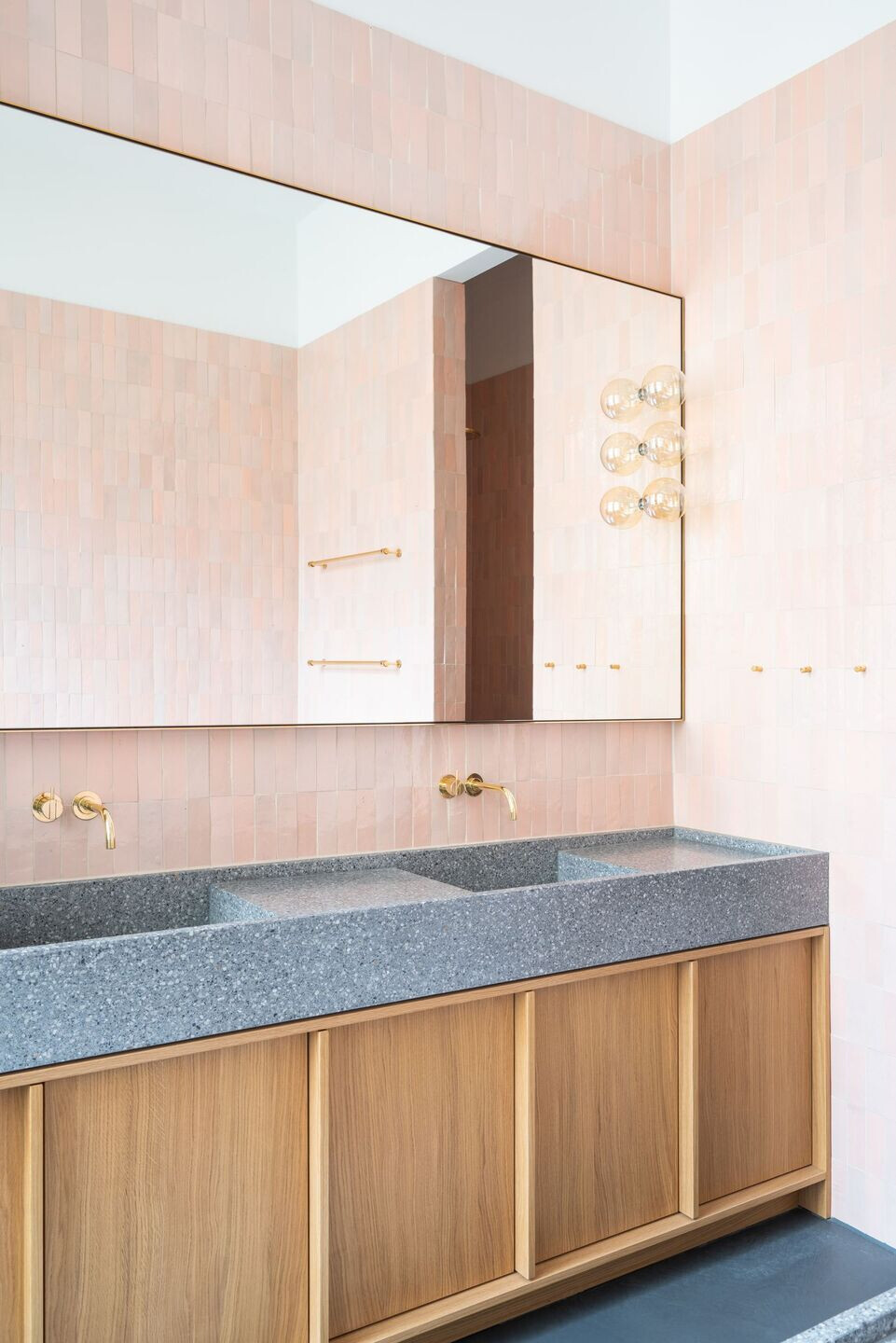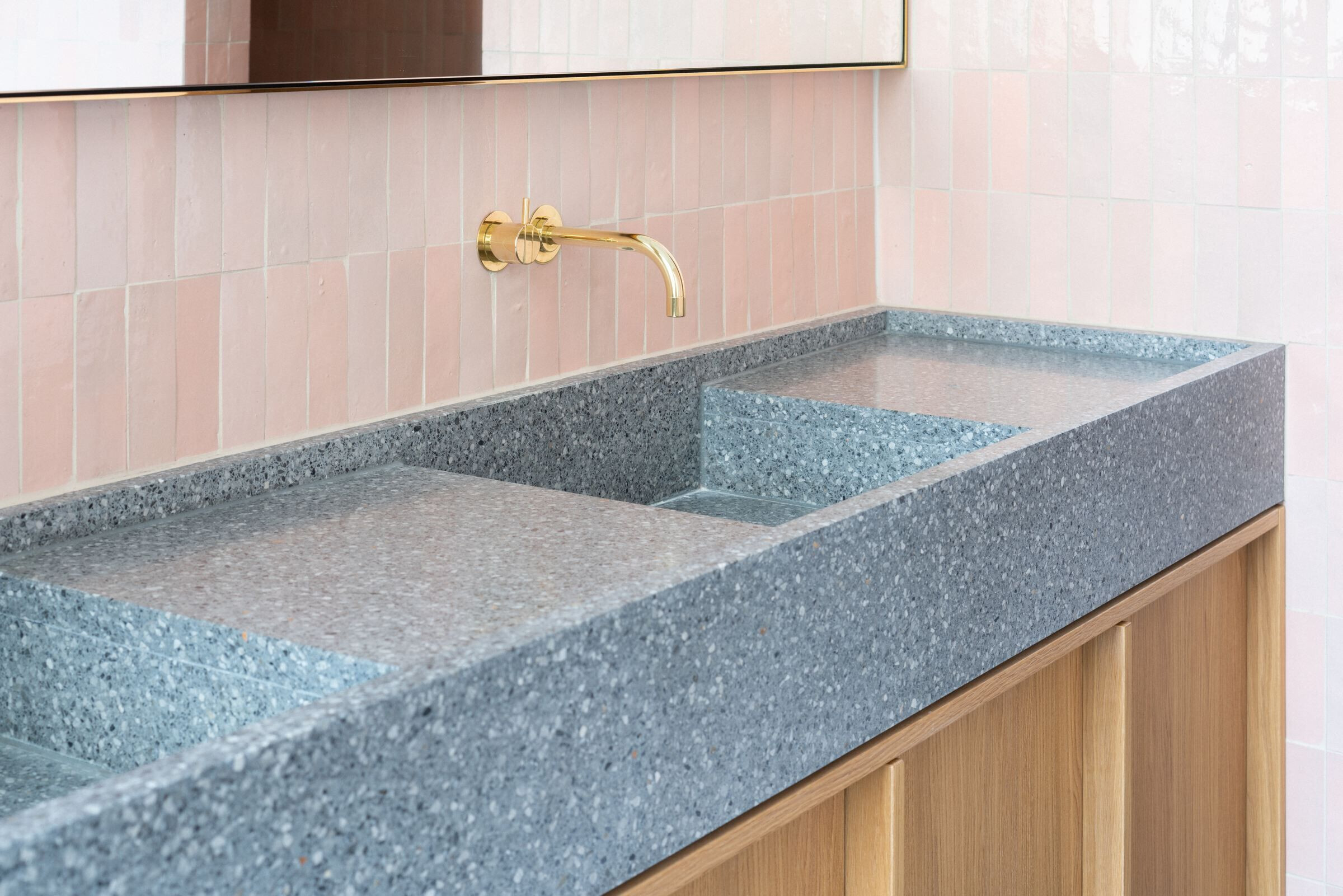 The overall atmosphere is urban and modern yet very warm paying tribute to the history of the loft while also creating a new home for a family.