School of Rock Panamby, is a rock music school for children from 2 years old to older, located in a residential neighborhood.
The school was located in a building with 02 floors and basement, with 360m2 that uded to be a children's education.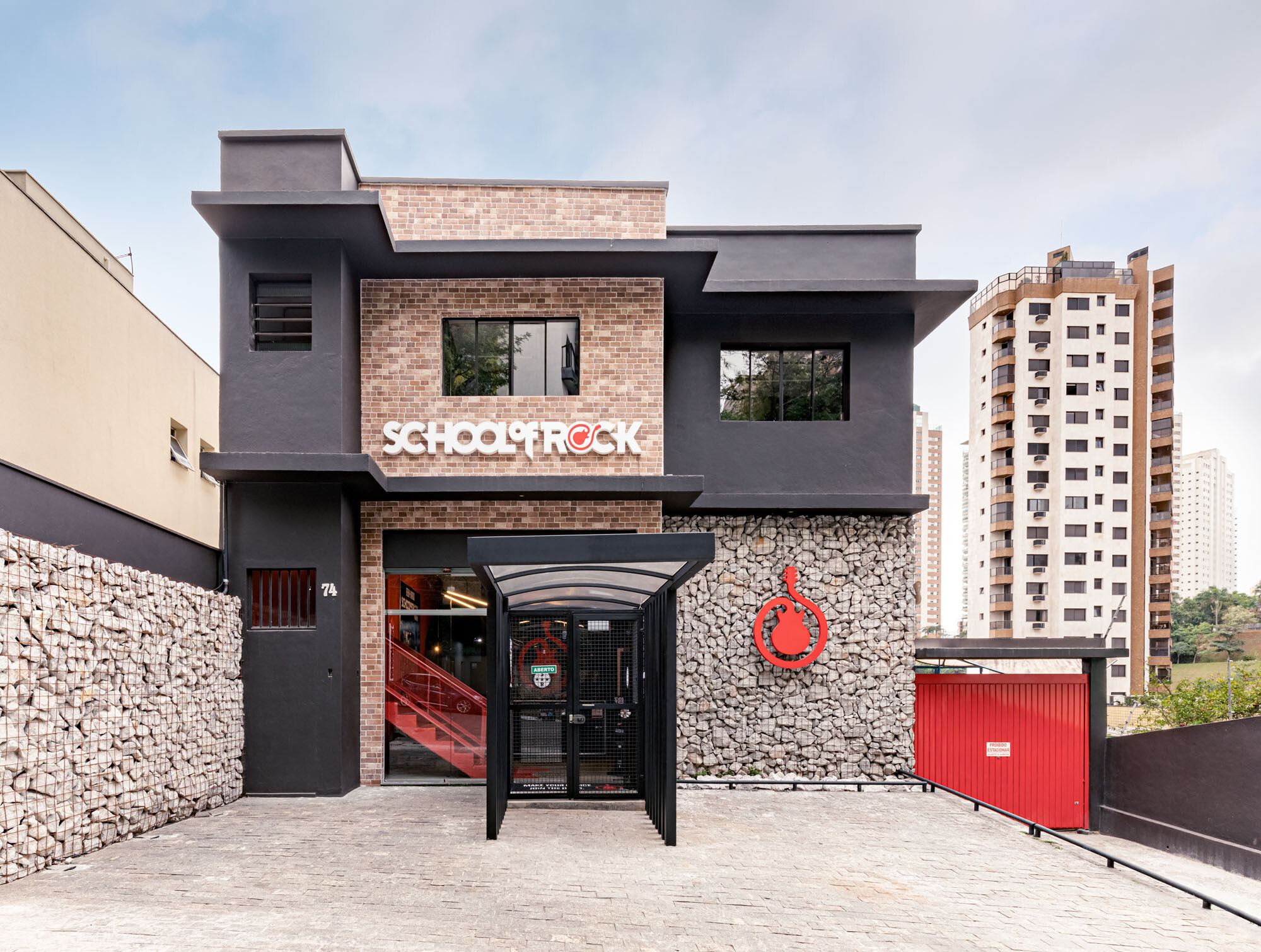 The project concept was adapting the building to making it functional, being attractive to young people, having a unique facade and being economically viable (even more so in this pandemic phase where we had a lack of materials and an increase in all prices). The style is contemporary with a slightly industrial tendency, with an emphasis on physical, acoustic and thermal comfort, but with the personality and reference of rock.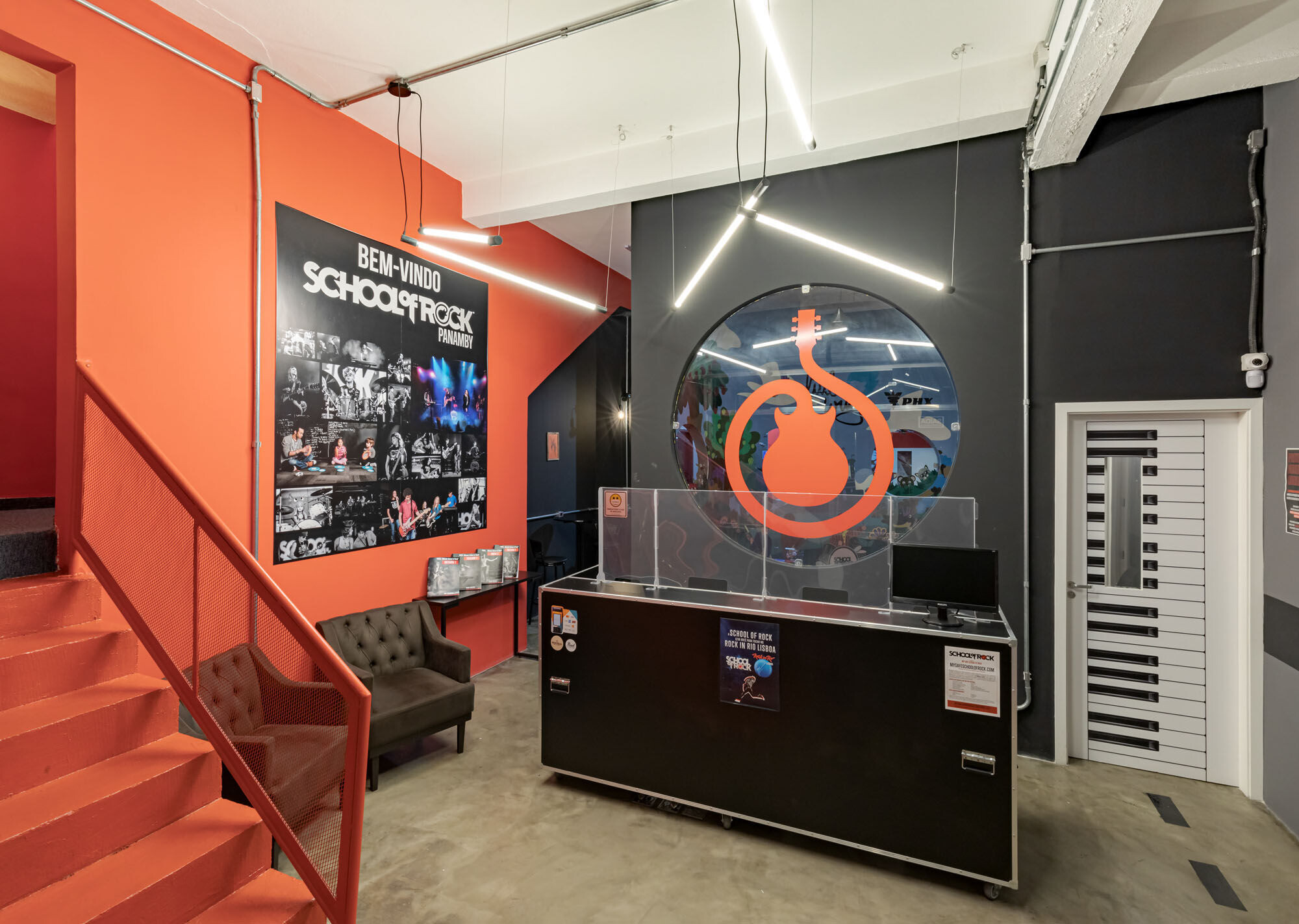 There are 10 classrom (drum, bass/guitar, voice/keyboard/piano, a children's room called "little wing"), 01 rehearsal room, 02 lounges, administrative room, bathrooms, pantry and reception. Acoustic walls, acoustic islands, cemented vinyl flooring in rooms and other areas, acoustic panels and velvet curtains. The colors used are red, yellow, black, dark gray and lilac.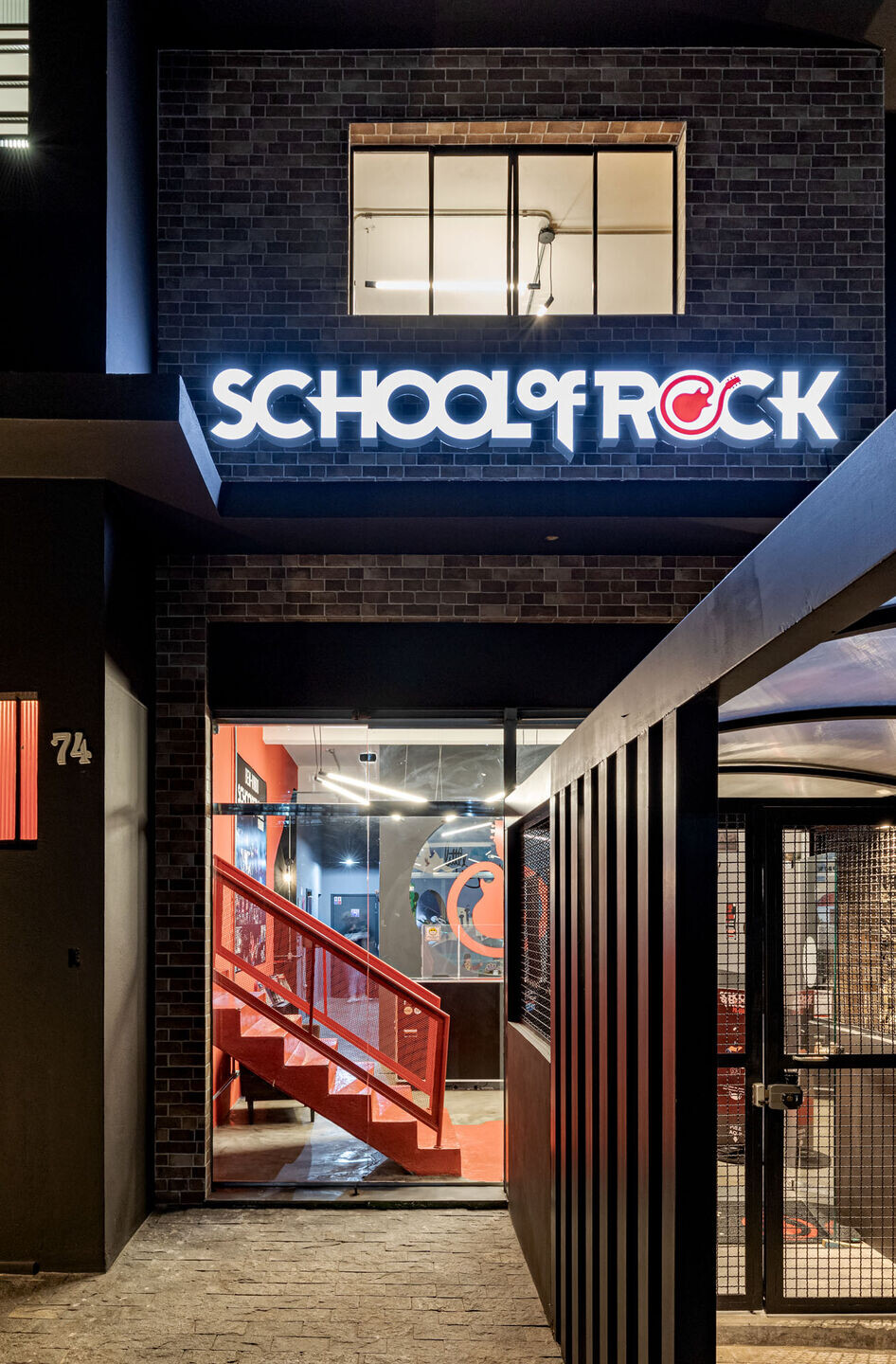 The facade received stones in gabion-type cages (retaining wall used in roads), exposed brick cladding, black paint, metallic portal with marquee and gate, luminous and guitar logo with lighting on the back.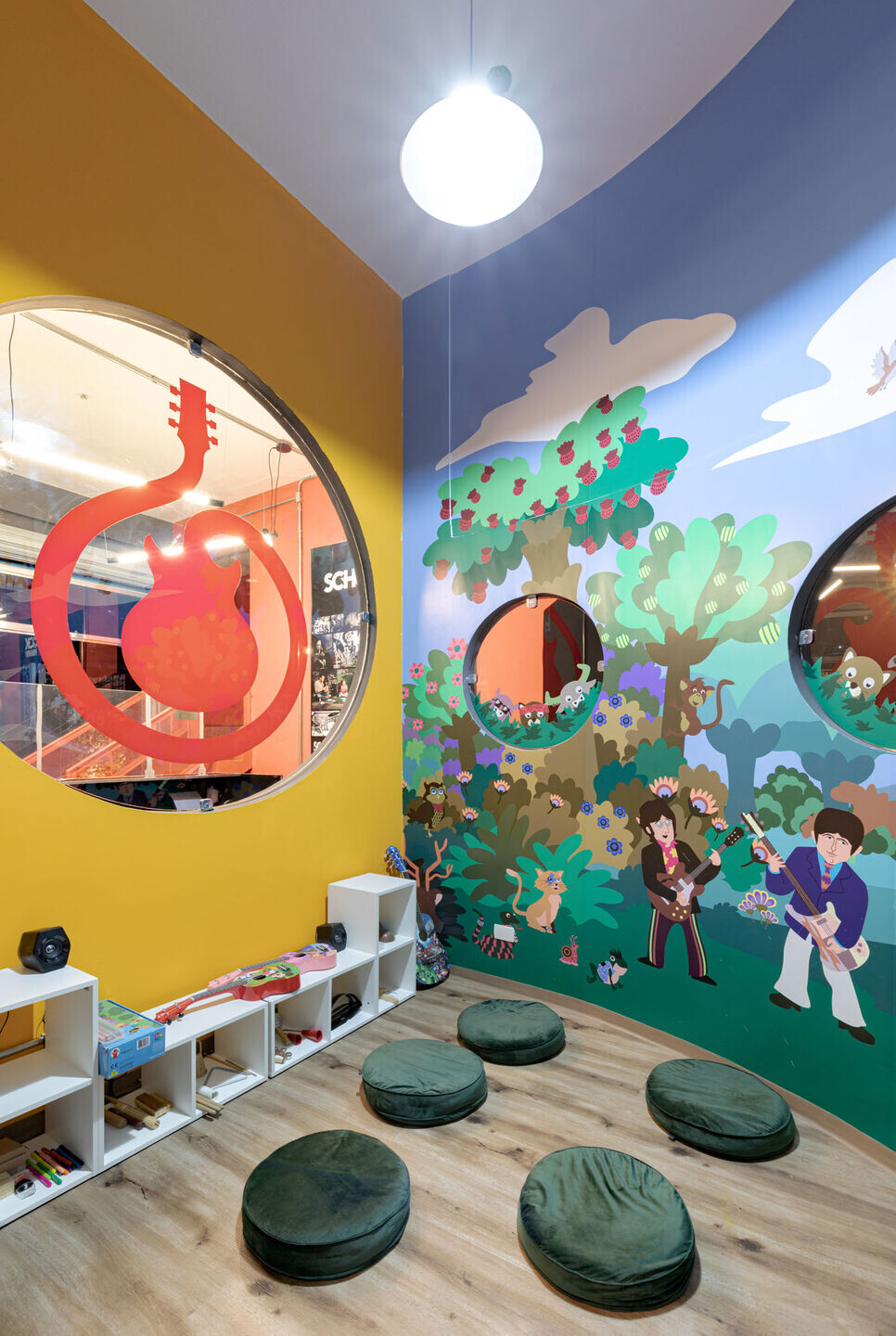 We developed luminaires with led lamp, 4,000K, 18W, 1850 lm, with 03 or 02 lamps in all classrooms, corridors, reception, rehearsal room and stairs. This luminaire was developed in partnership with Omega Light, as they could not shake with the frequency of musical instruments and air conditioning equipment during classes and rehearsals.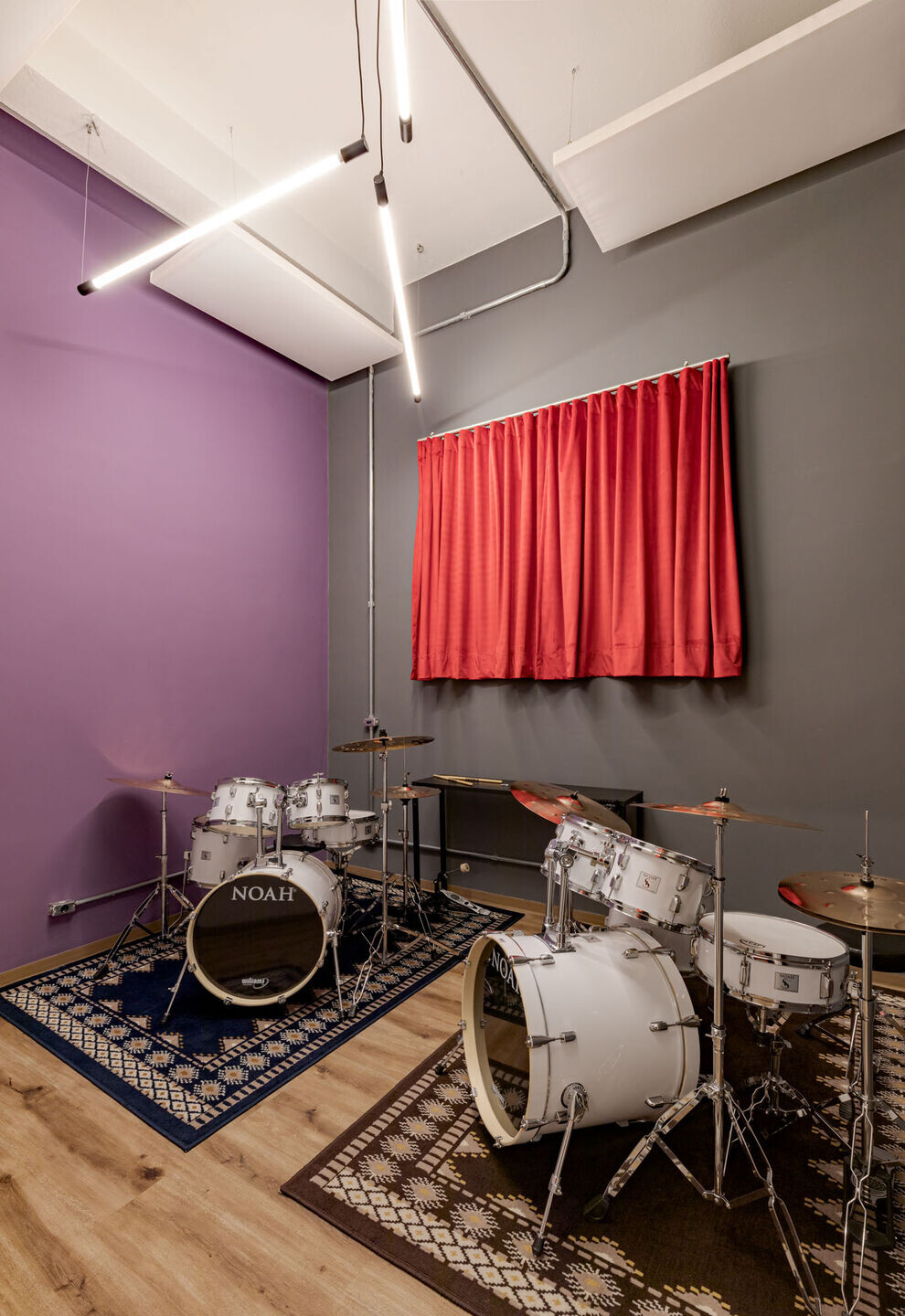 The rehearsal room also received a rail with RGB projectors.
The ground floor lounge received 03 pendant lights and 01 sconce and the first floor lounge received a lamp line.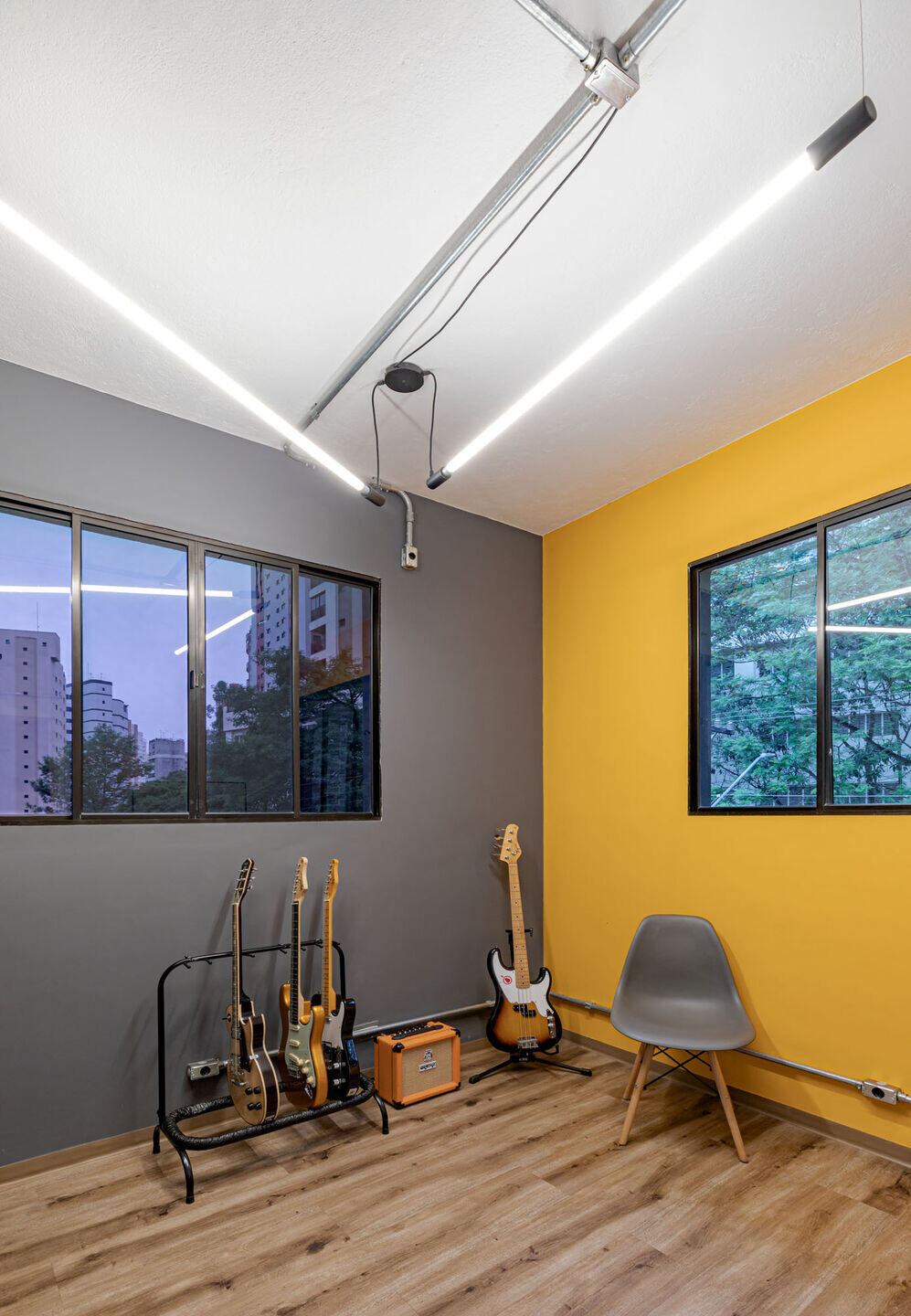 The little wings room received a pendant 4.000K, difuse, 800lm.
The staircase received 4,000K light fixtures and a wall sconce, 2.700K.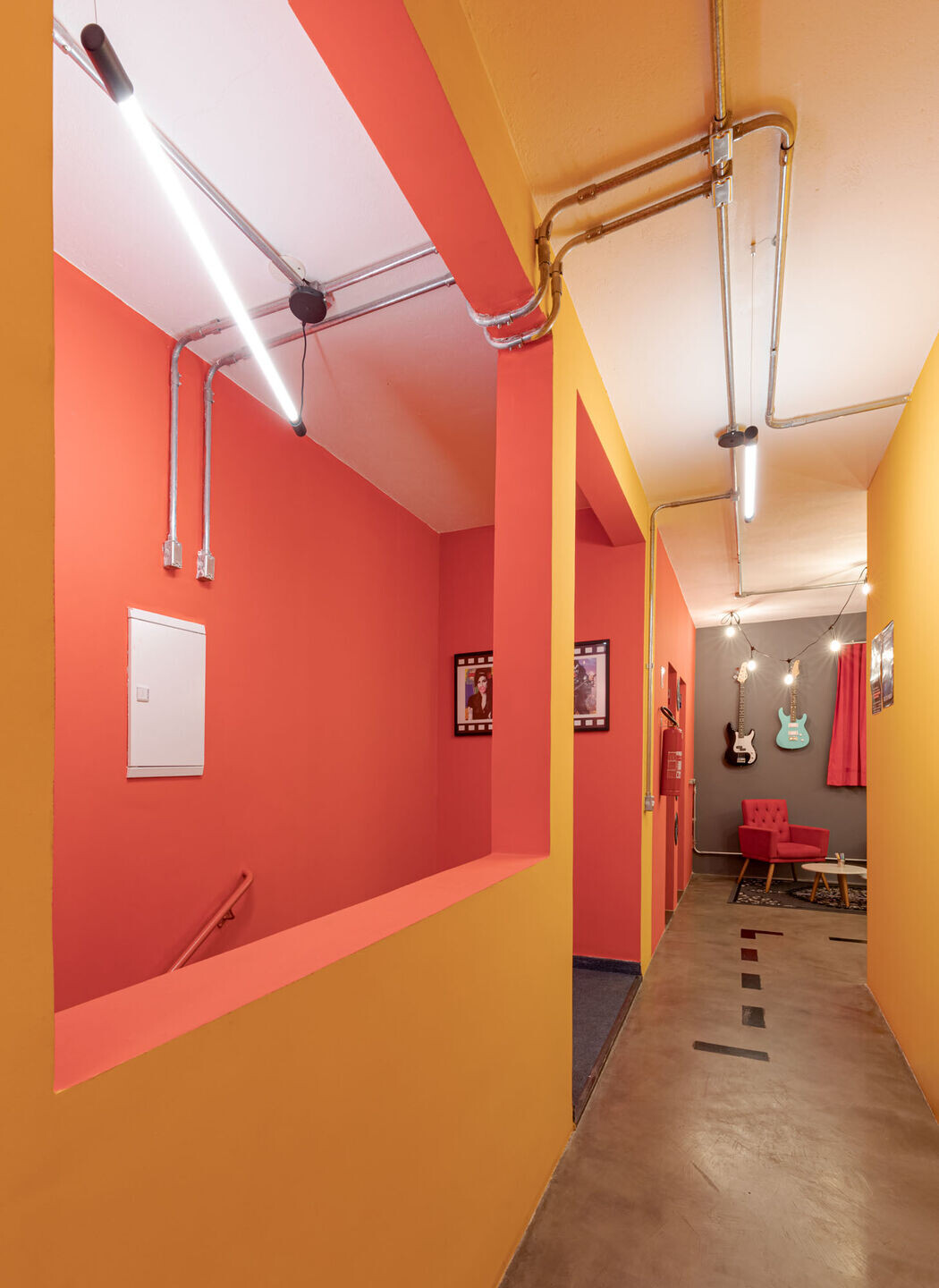 On the facade, floor recessed illuminate
the gabion wall stones 2.700K, logo luminous and box letters 5.700K, red guitar logo with behind light 5.700K and a projector for general lighting.