An L-shaped 7-storey residential building completes the existing block perimeter development on the outer fringe of Prenzlauer Berg. Three skillfully positioned, smaller residential buildings replicate the high-quality ambience of an inner-city courtyard.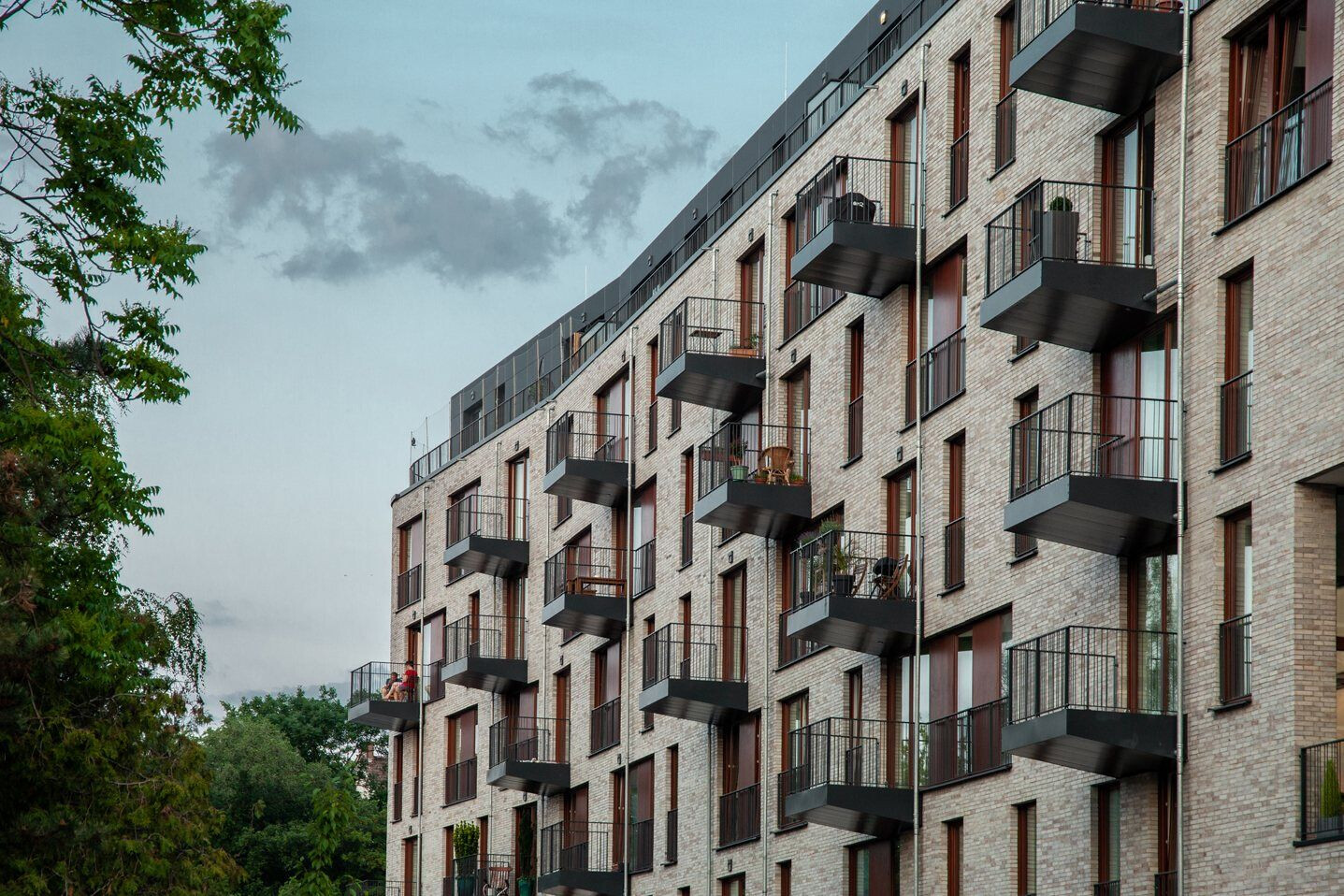 High-calibre housing: Das Gotland
The site is located on the north side of Berlin's Prenzlauer Berg district on the border to Pankow, where the dense inner-city fabric gradually transforms into an open structure interspersed with greenery. Its location in the former DDR embassy quarter combines the advantages of abundant foliage with proximity to Berlin city centre, and offers the best prerequisites for a modern residential quarter. The new ensemble complements the block perimeter development and closes a corner with an L-shaped 7-storey building.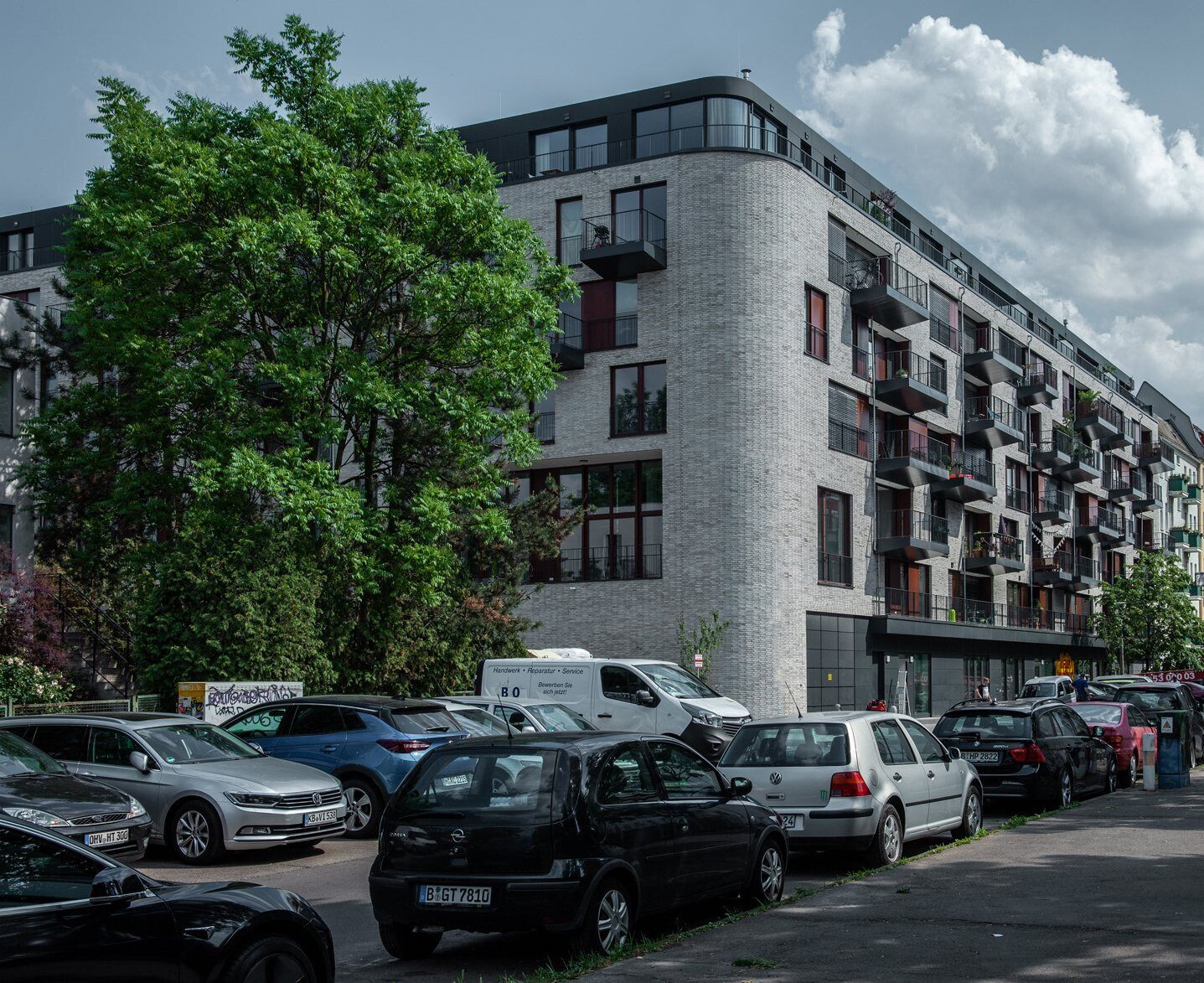 Three smaller residential buildings fit snugly into the courtyard. They assume the height of existing buildings in the neighbourhood, and with their clever arrangement they achieve the high-quality ambience of an inner-city courtyard. The new complex is almost exclusively residential, with 136 condominiums of different sizes. Only the ground floor facing Gotlandstraße accommodates shops. In addition, the recessed ground floor zone with large-format aluminium panels sets itself apart from the partly rounded structure above.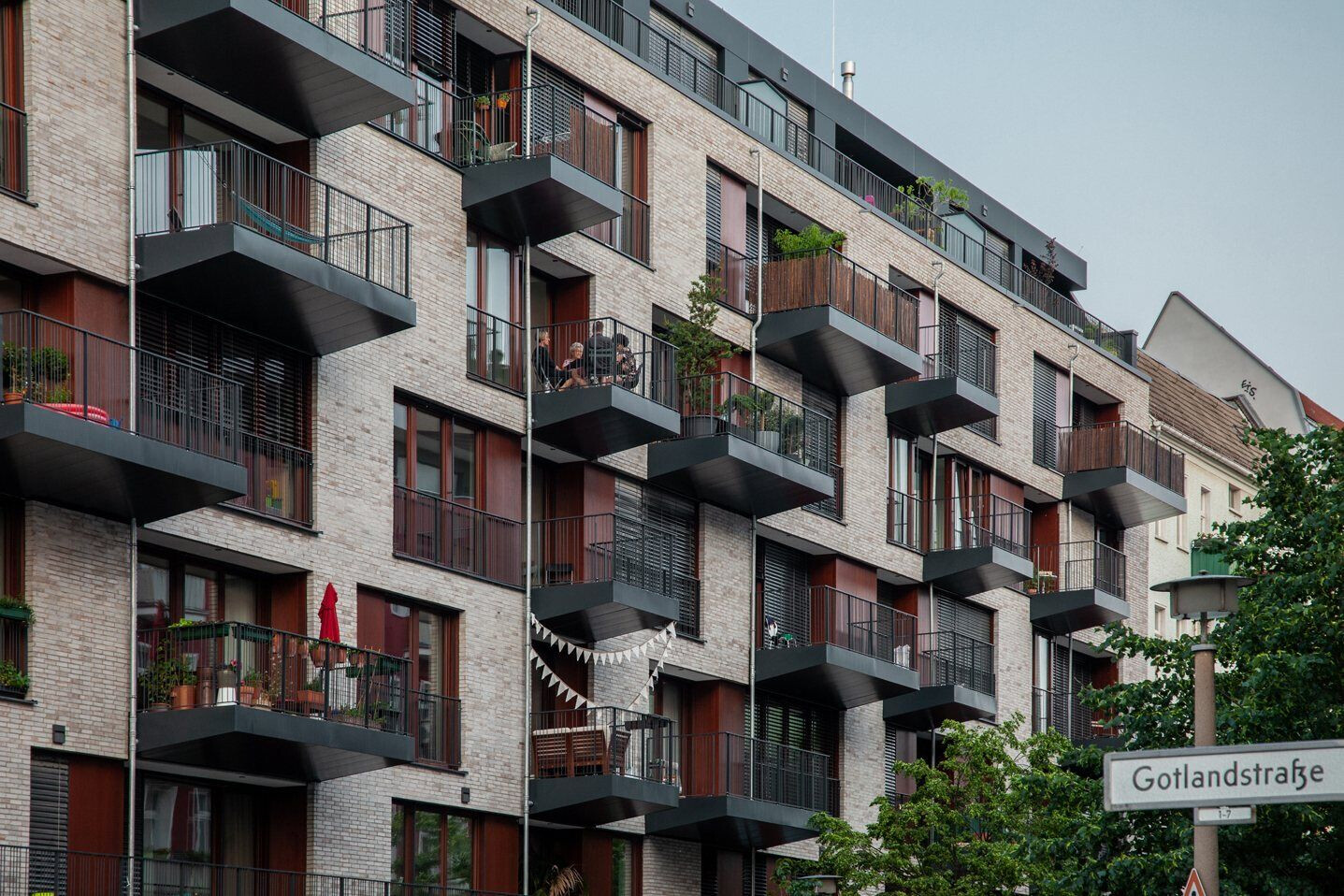 A glazed penthouse level with roof terraces adds a refined touch to the building. The façades with distinctive brick facing feature generously-sized French windows and projecting balconies. In Gotland, urban-style living presents itself from its best side.
Team:
Rolf Gnädinger
Steffen Becker
Carlotta Biocalti Rinaldi
Martin Chmilecki
Albert Cols
Jelena Despotovic
Alexander Papadimitriou
Hartmut Posselt