COSTA MESA, CA—TM Light, the lighting arm of the New York-based architectural practice Taylor & Miller, assisted in the lighting design and execution of the Orange County Museum of Art, a new cultural landmark for modern and contemporary art in Southern California. TM Light developed the lighting approaches for all the Museum's gallery spaces and also collaborated with the building's architect Morphosis to complete the construction and implementation of the lighting in the interior public spaces and exterior. TM Light's lighting concept and design allows visitors to seamlessly transition from the exterior plaza of the OCMA filled with Southern California daylight to the Museum's interior spaces.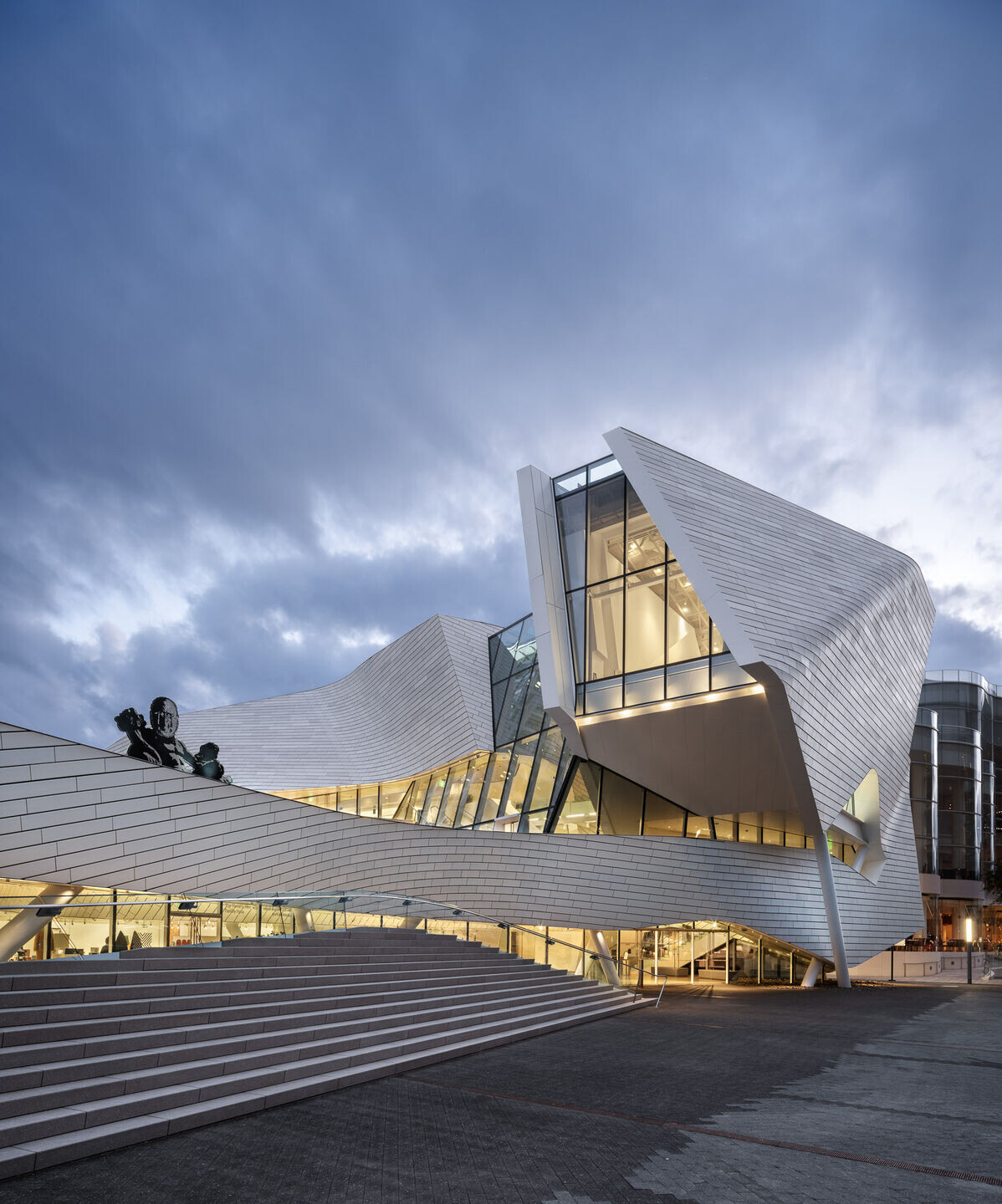 The main floor of the Museum is dedicated to a reconfigurable open-span exhibition space, complemented by mezzanine, black-box, and jewel-box galleries that can accommodate temporary and permanent collection exhibition spanning a variety of scales and mediums. As one crosses the threshold into the main gallery space of the first floor, the visitor is welcomed by a low-slung metal panel ceiling with a custom integrated BusRun lighting track in this first transitional gallery that is used to illuminate the surrounding walls, benches, artwork and signage.
Moving from under this lower height area into the expansive double height main gallery space, the diffuse ambient light of an indirectly illuminated and scalloped ceiling welcomes the visitor to the view of the larger art pieces on display. This unique ceiling allows for a layer of ambient light reflected from the scalloped stretched fabric as well as a layer of light from the above lighting track heads that are partially concealed from view. The gallery experience is completed by a transition from a tall, 18-foot linear gallery illuminated by a large glass façade and the scalloped ceiling to another lower 9-foot height, super intimate single height gallery space illuminated with recessed BusRun track lighting.
A spacious roof terrace, equivalent in size to 70 percent of the building's footprint, serves as an extension of the galleries with open-air spaces that can be configured for installations, a sculpture garden, outdoor film screenings, or events. T&M Light incorporated sculptural pole lighting with adjustable heads, lighting underneath all of the benches, and illumination of hte tree canopies that flank the terrace.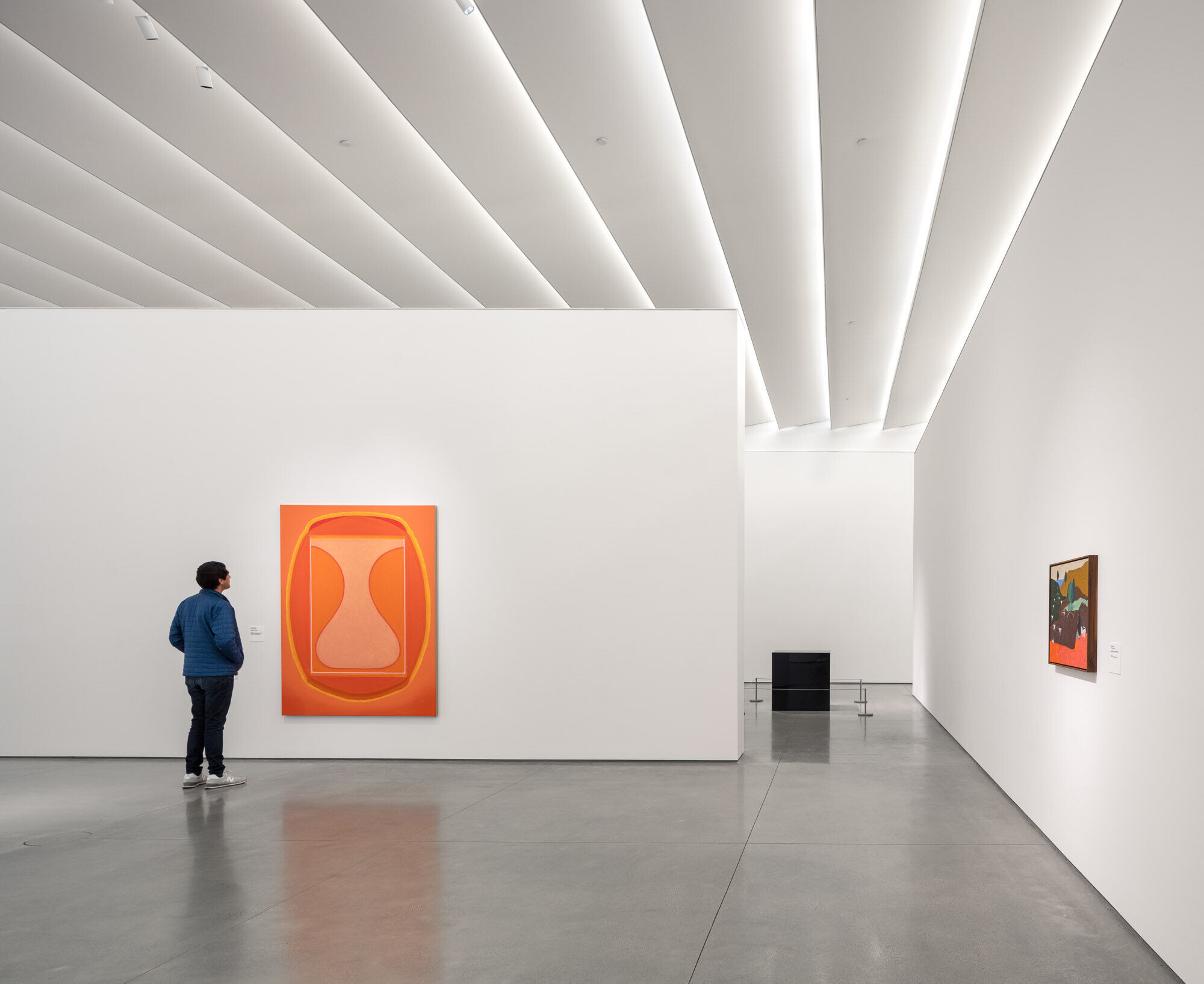 By creating a gradient of lighting intensity, from complex forms ambiently illuminated at the museum's entry to flexible forms within the galleries defined by cascading layers of light the building is both memorable and striking, while serving primarily as a supportive stage for art.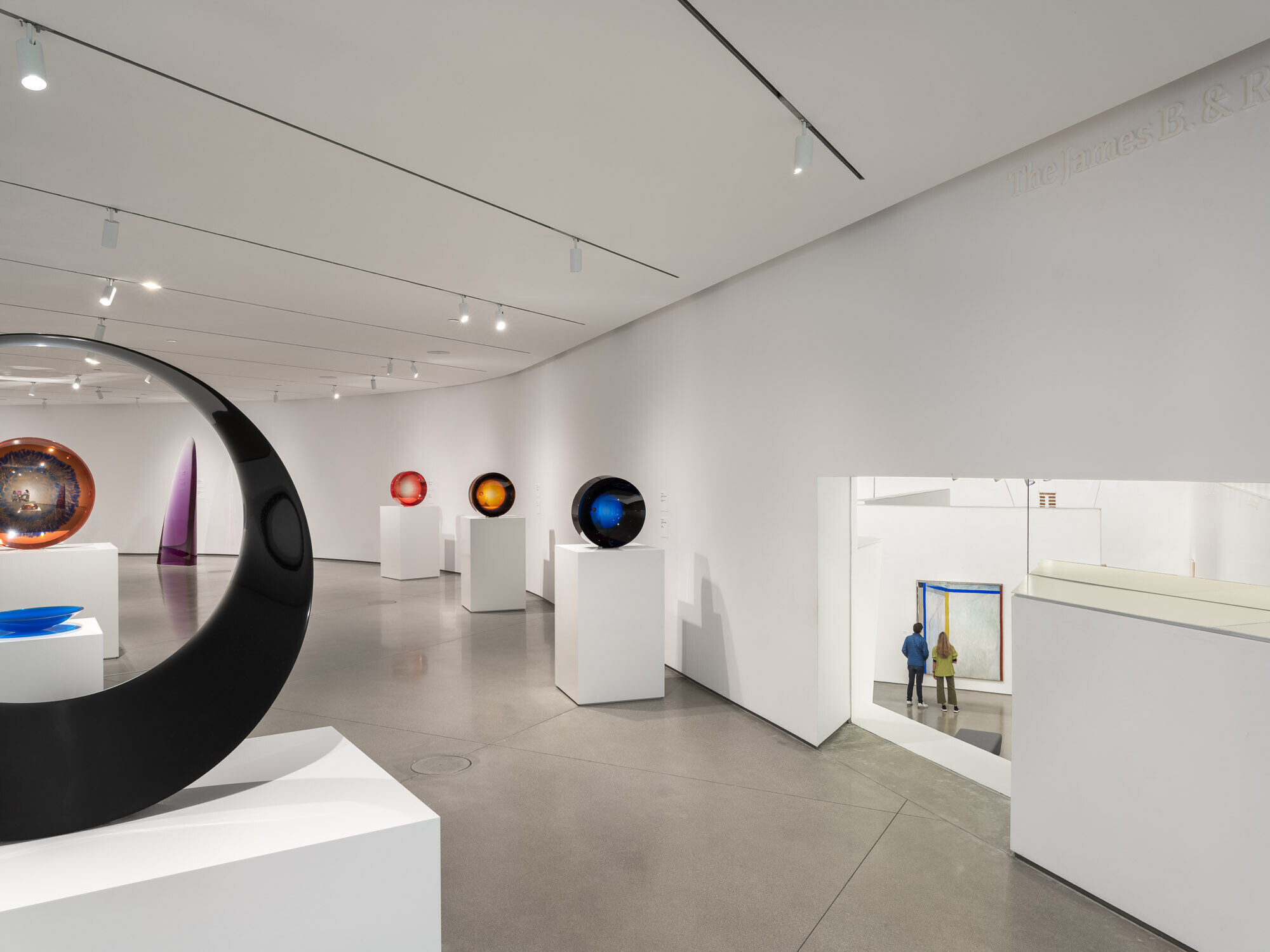 Team:
Architecture: Morphosis
Lighting Design: TM Light
Photography: Mike Kelley