With "Triamants", our client Care for Life is developing a neighbourhood model centred on 'blue zones', places in the world where people reach a noticeably higher than average age. Together with B2Ai, the residential innovator is transforming Gerkenberg Convent in Bree, Limburg, into a new Triamant, a hospitable, bustling residential and living neighbourhood for people of all ages, whether or not they need assistance.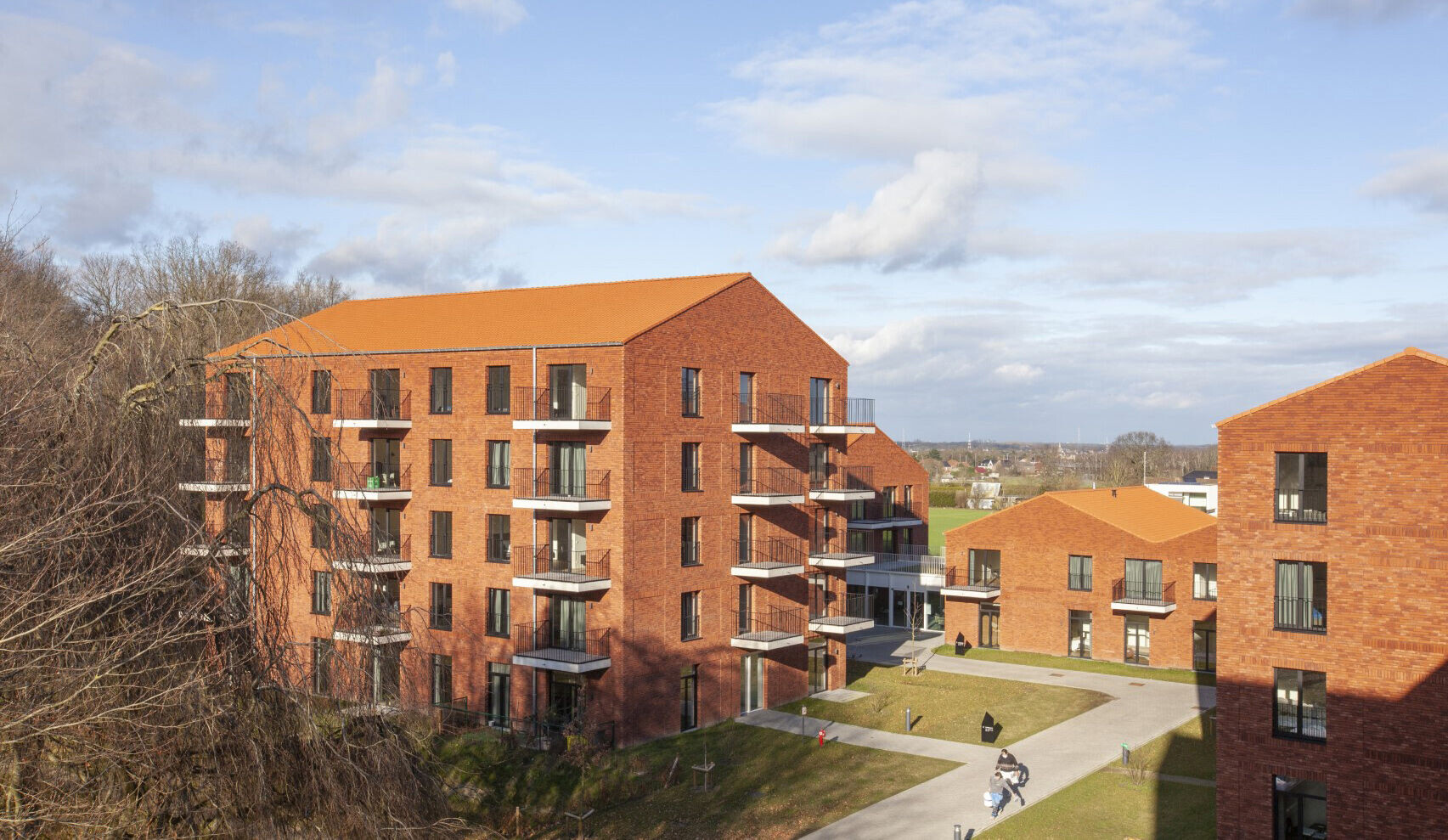 A balance of old and new architecture
Externally, the redevelopment respects the architectural and art-historical values of the church and monastery. The interior of the monastery was completely stripped by B2Ai and converted into modern flats and studios. The former sacristy at the back of the church was replaced by a new extension on pilotis.
To match the monastery building, the extension is in red brick. Colour shading, pronounced relief and randomly patterned masonry provide a clear distinction between the historic building and the new construction. The facades also feature subtle detail that can be found in the existing monastery facades. Underlying masonry surfaces with courses of stretchers at the top and bottom give a nod to the existing, hard-rhythmed recessed masonry arches.
The set back new detached building was also designed in the style of the extension on pilotis. Like the existing monastery, the detached new building was conceived as a structure around a central courtyard. The play of slightly sloping roofs with different orientations breaks through the austere formal language of the new building.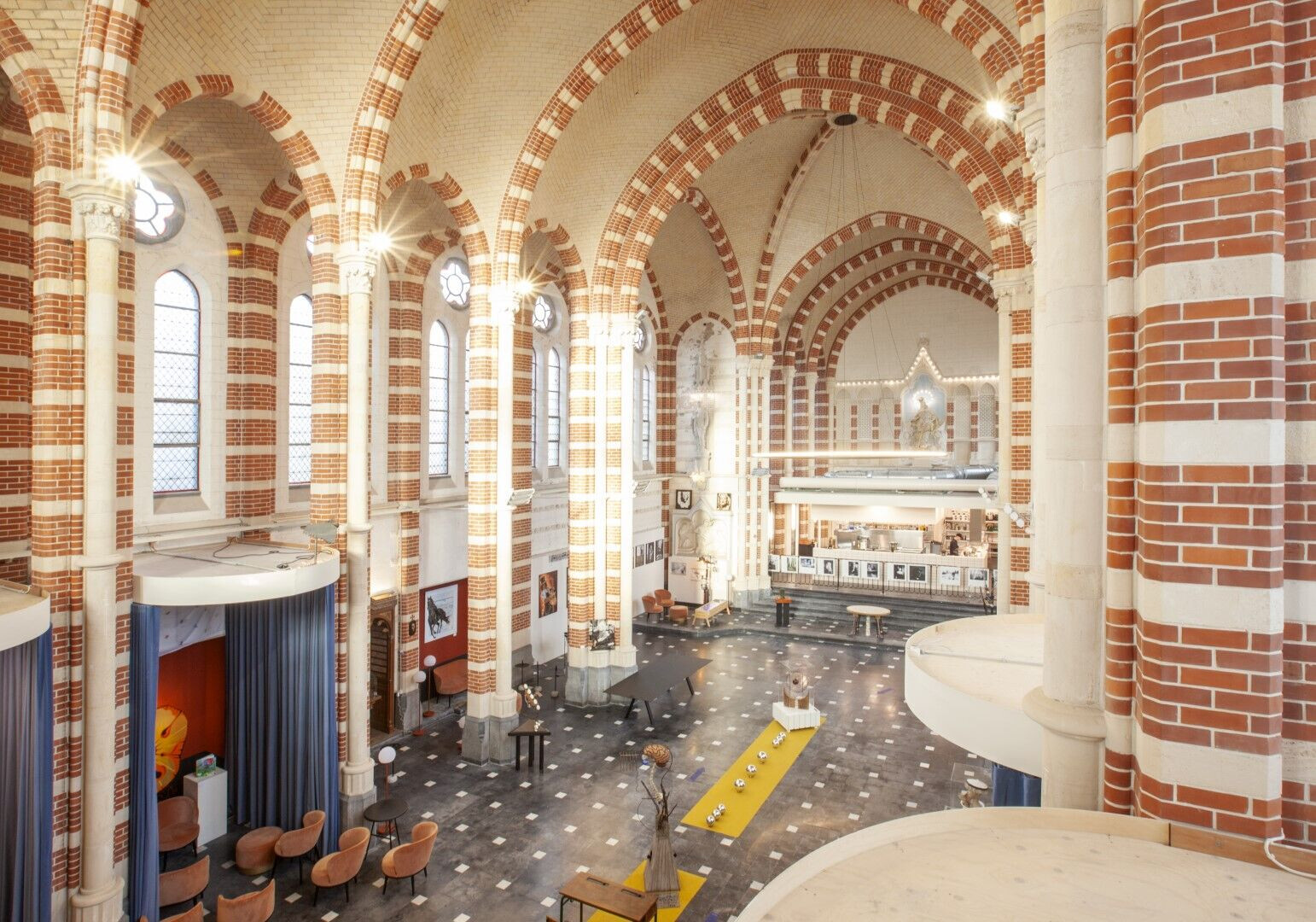 Residential flats and public spaces
B2Ai has fitted 151 residential apartments – adaptable for care use – and studios into the new buildings. The airy, balanced mix of old and new architecture invites social contact without obligation. The development includes an entrance hall and cosy seating areas, a brasserie, accommodation for guests, a meeting room, a laundry room, a walking park with a playing field, a vegetable garden and a car park. The church retains its central position as a multipurpose space. The open kitchen of the brasserie is located by the altar and can also be used for activities in the church.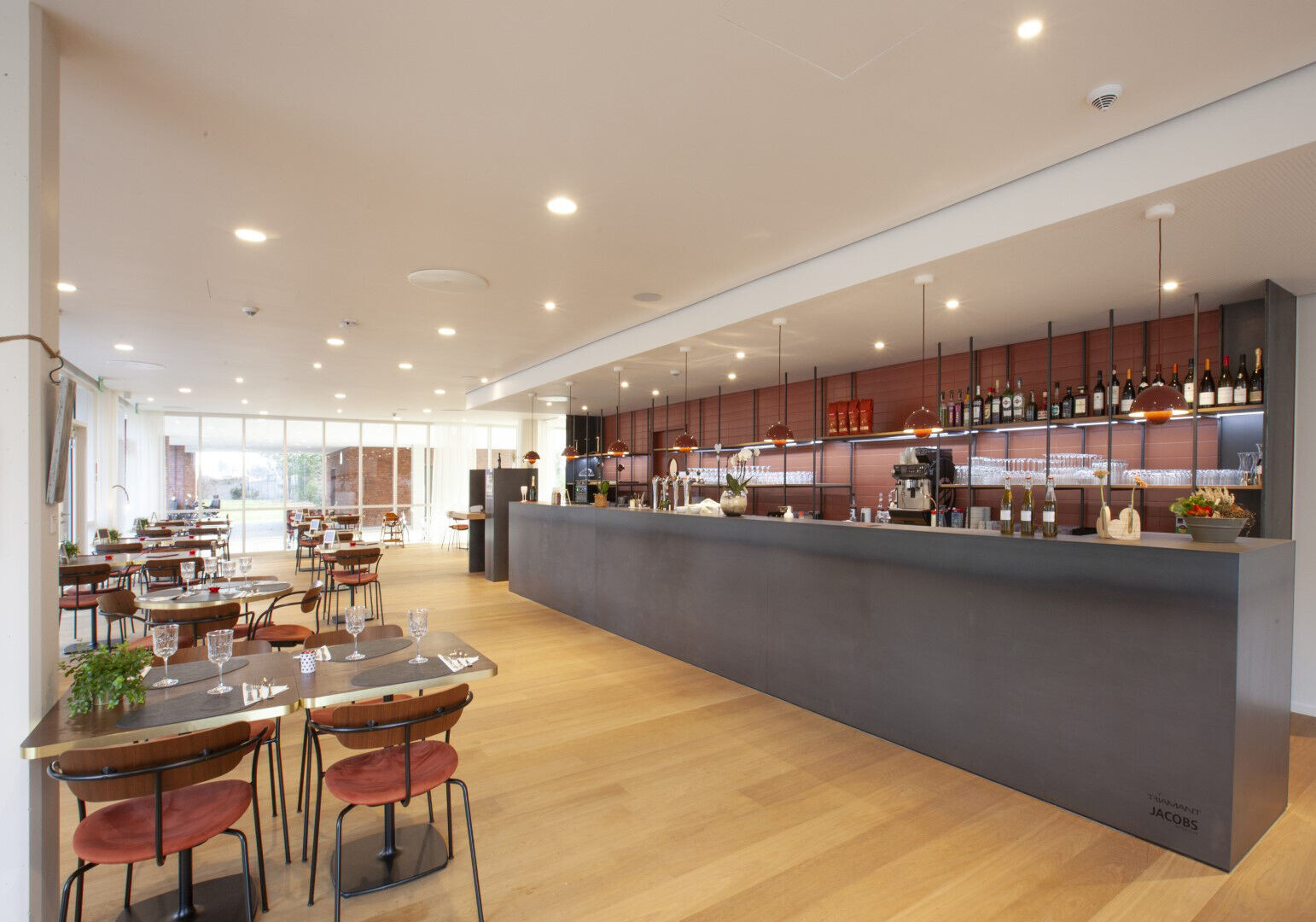 Care tailored to life
In Triamant Bree, inclusive is not an empty adjective. Younger, handy residents do odd jobs for their older neighbours. If you want (more) care in the short or long term, just ask one of the staff members.
Maximum provision has been made in the design of the public areas for free turning space for people in wheelchairs. Wide corridors allow adequate space for two wheelchairs to pass. Height differences were kept to a minimum or provided for by centrally located lifts.
Open to and towards the wider world
Monastic sites are traditionally inward-looking, surrounded by solid monastery walls. A new entrance plaza connects the street, the church, the extension on pilotis and the garden behind the monastery. In this way, the plaza breaks through the historical wall and opens the site up to the outside world.