Carved out courtyards define new primary school in Sydney
DesignInc, Lacoste+Stevenson and bmc2 delivered a landscaped primary school to connect the children with nature. Set in this dense urban of Sydney, in which most children live in apartments, landscape is key, with gardens enhancing sensory experiences.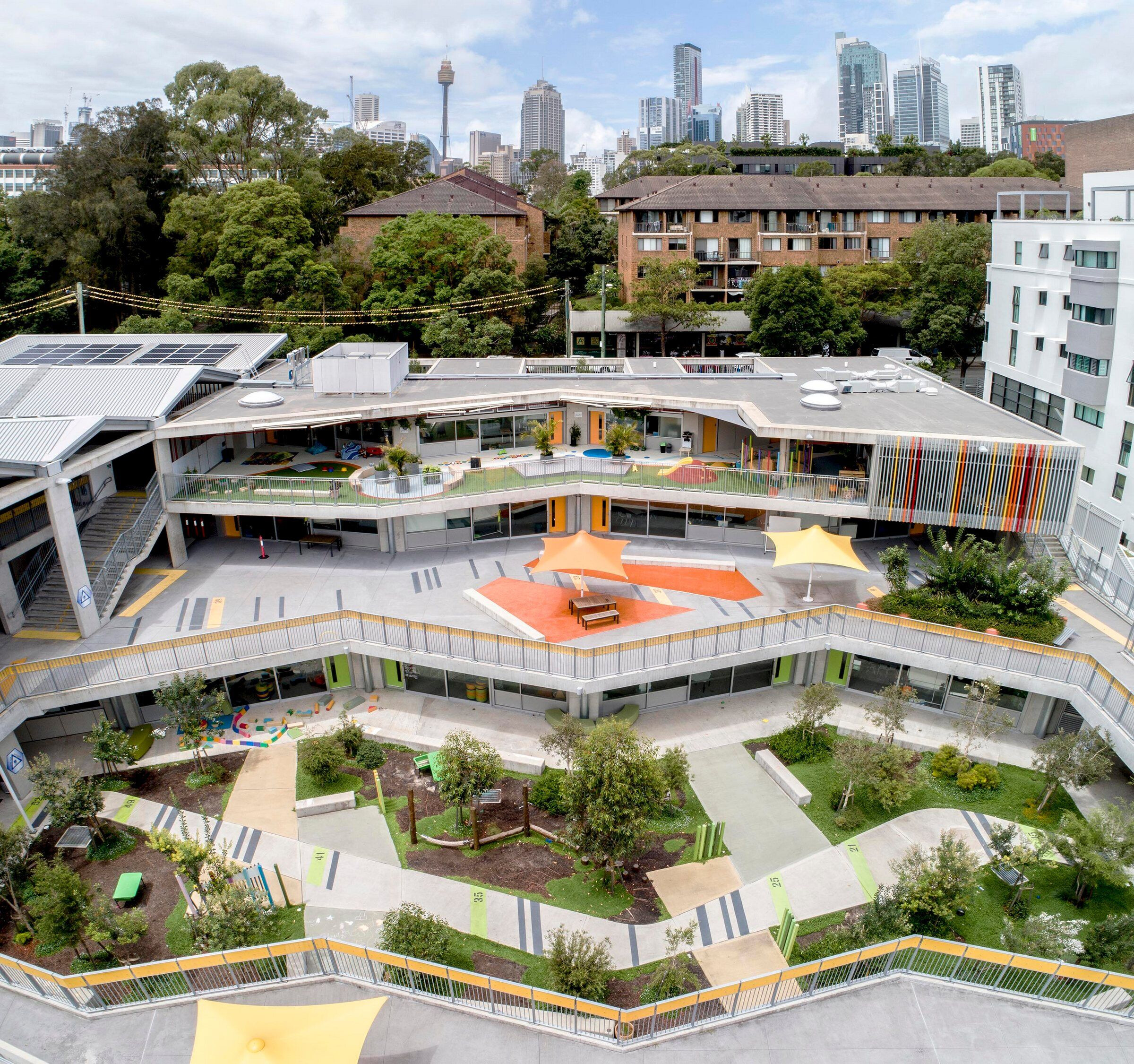 The steep site is carved to create playgrounds and terraces across multiple levels which expand into the learning spaces. each playground has own unique atmosphere adapted to its use.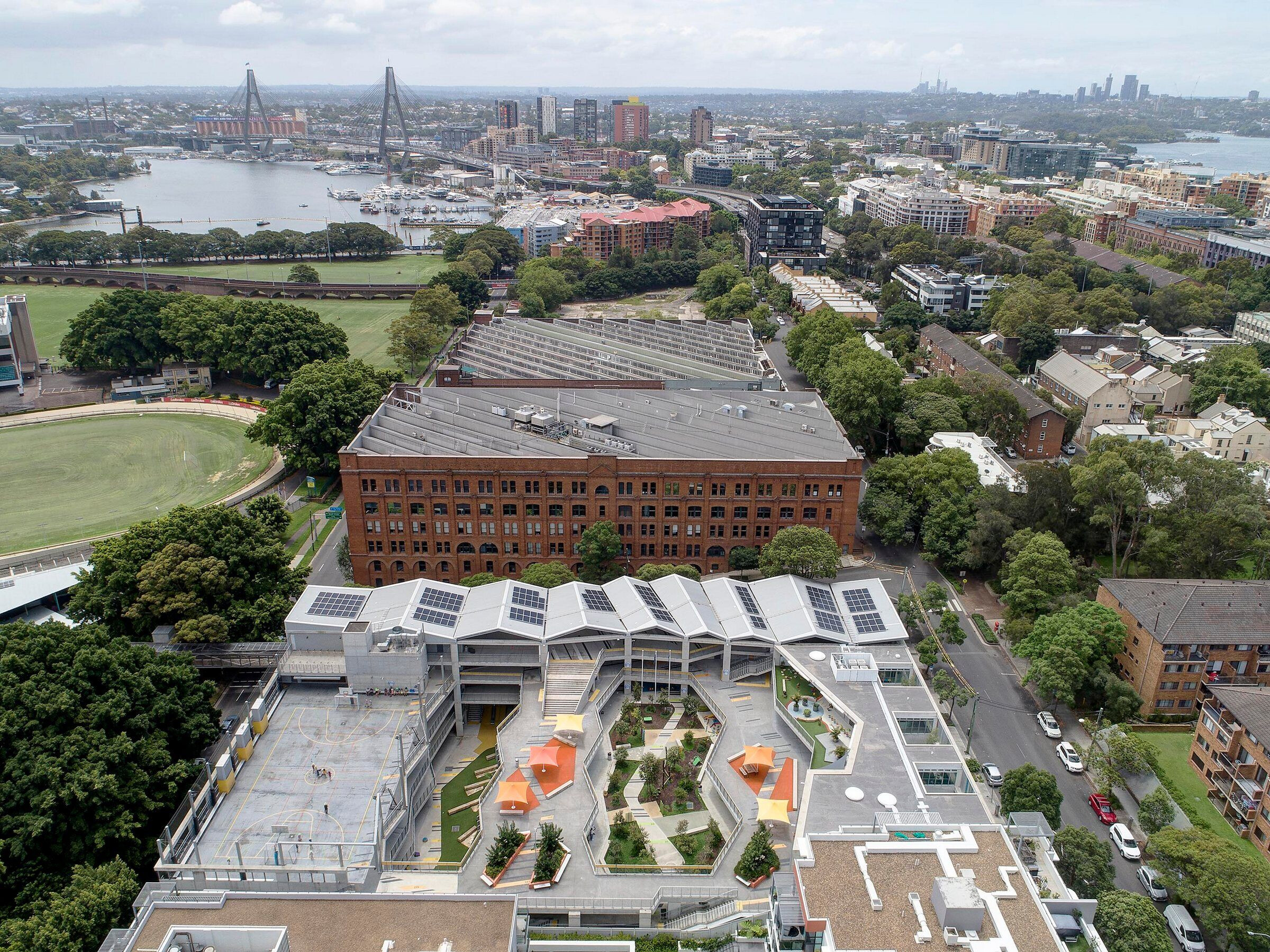 Ultimo Public School presents a new educational model for 900 children. The design dissolves the classroom/playground divide with flexible learning spaces that expand into playgrounds, verandas and walkways. the school seamlessly blends learning and nature to enrich the students' education journey. Environmentally sustainable features include photovoltaic cells and a displacement ventilation system to supply fresh air through the 3-storey library and learning spaces.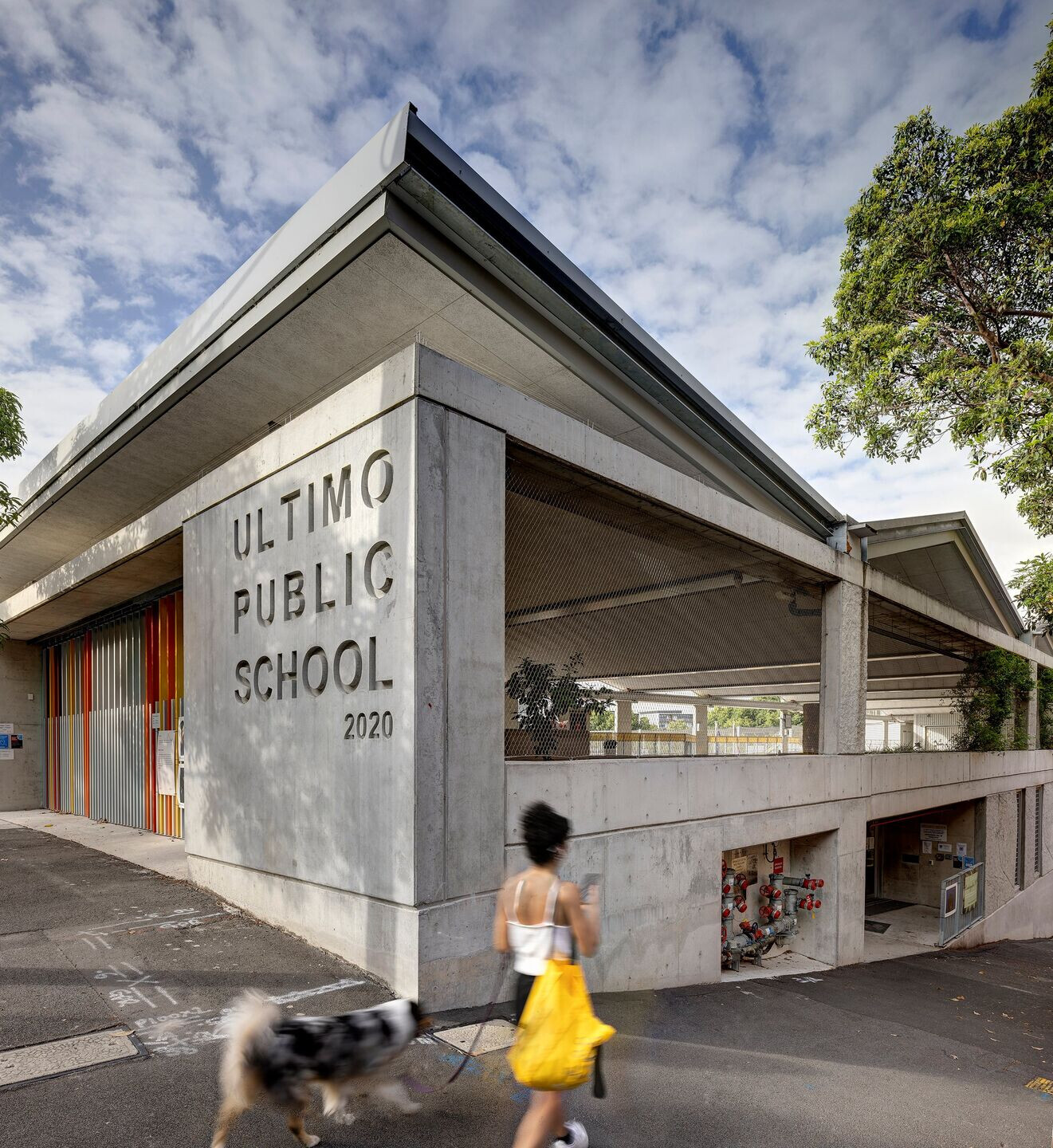 Most classrooms are cross ventilated. The local community is provided with access to several spaces on the site outside of school hours which has led to the school becoming a vibrant and inclusive community facility.
Team:
Department of Education, School Infrastructure NSW (client)
TTW (structure)
JHA (hydraulic & mechanical)
ARUP (traffic)
BCA Logic (code and regulations)
Planning Pty Ltd (planner)
HKA (project manager)
Hindmarsh (builder)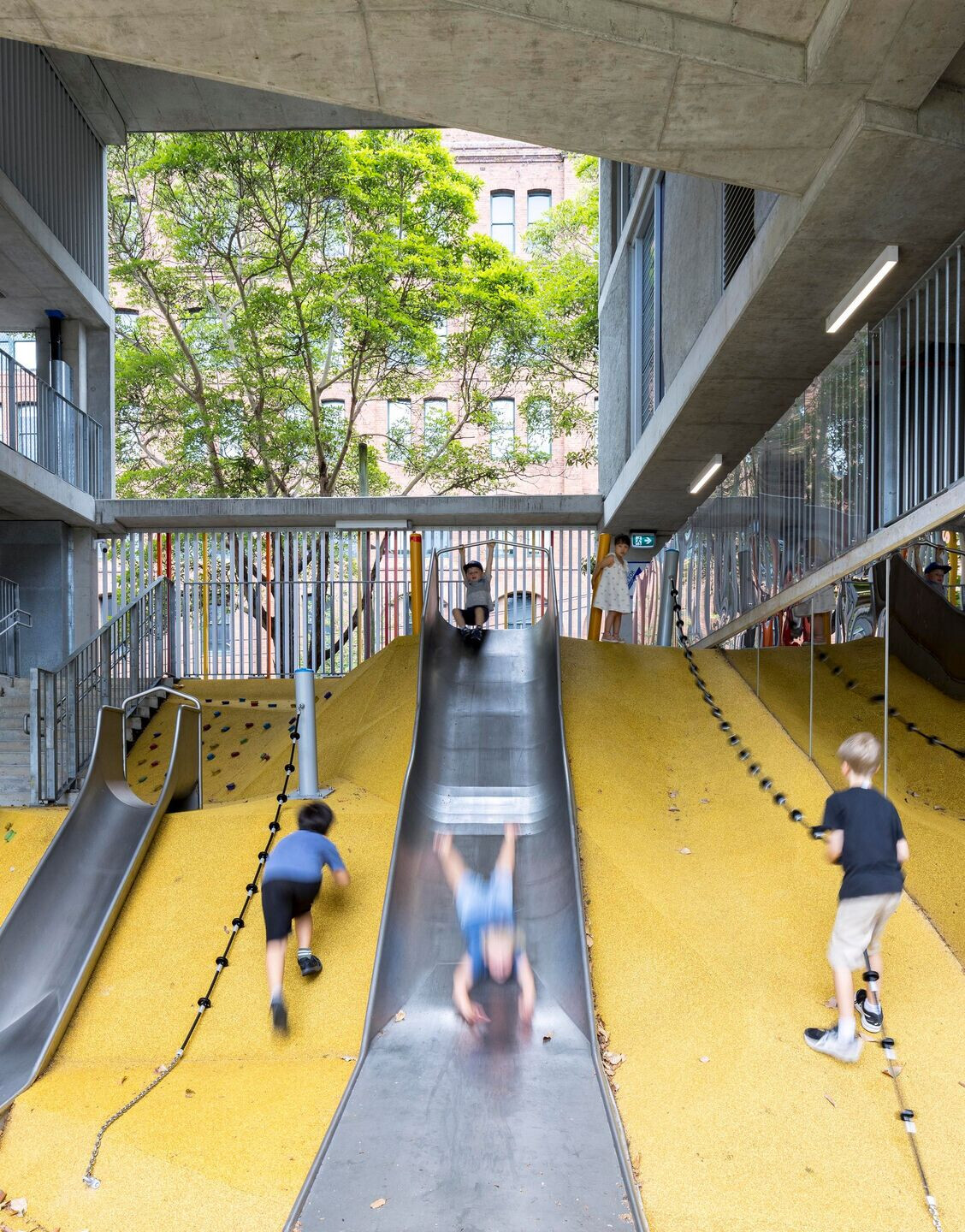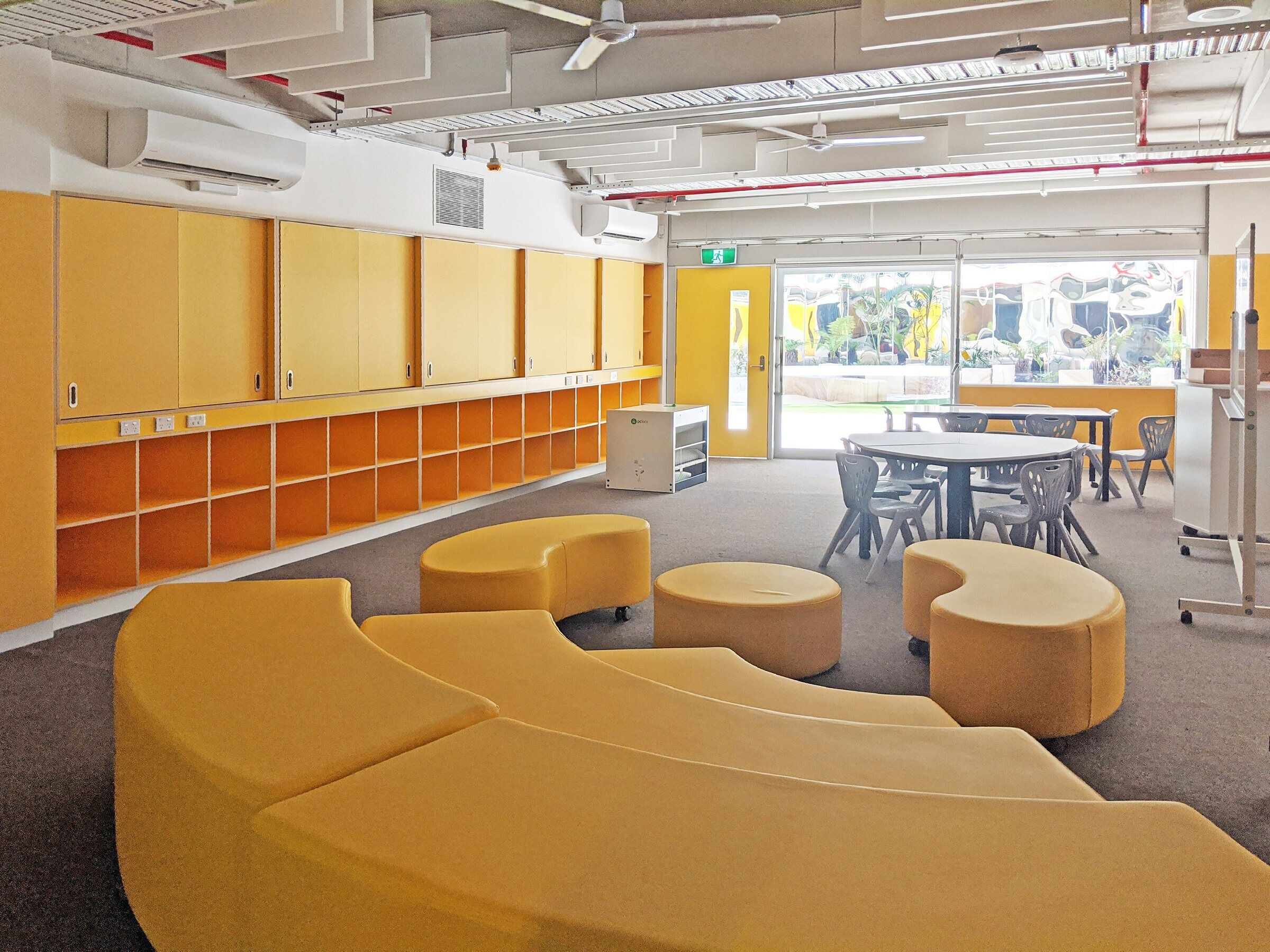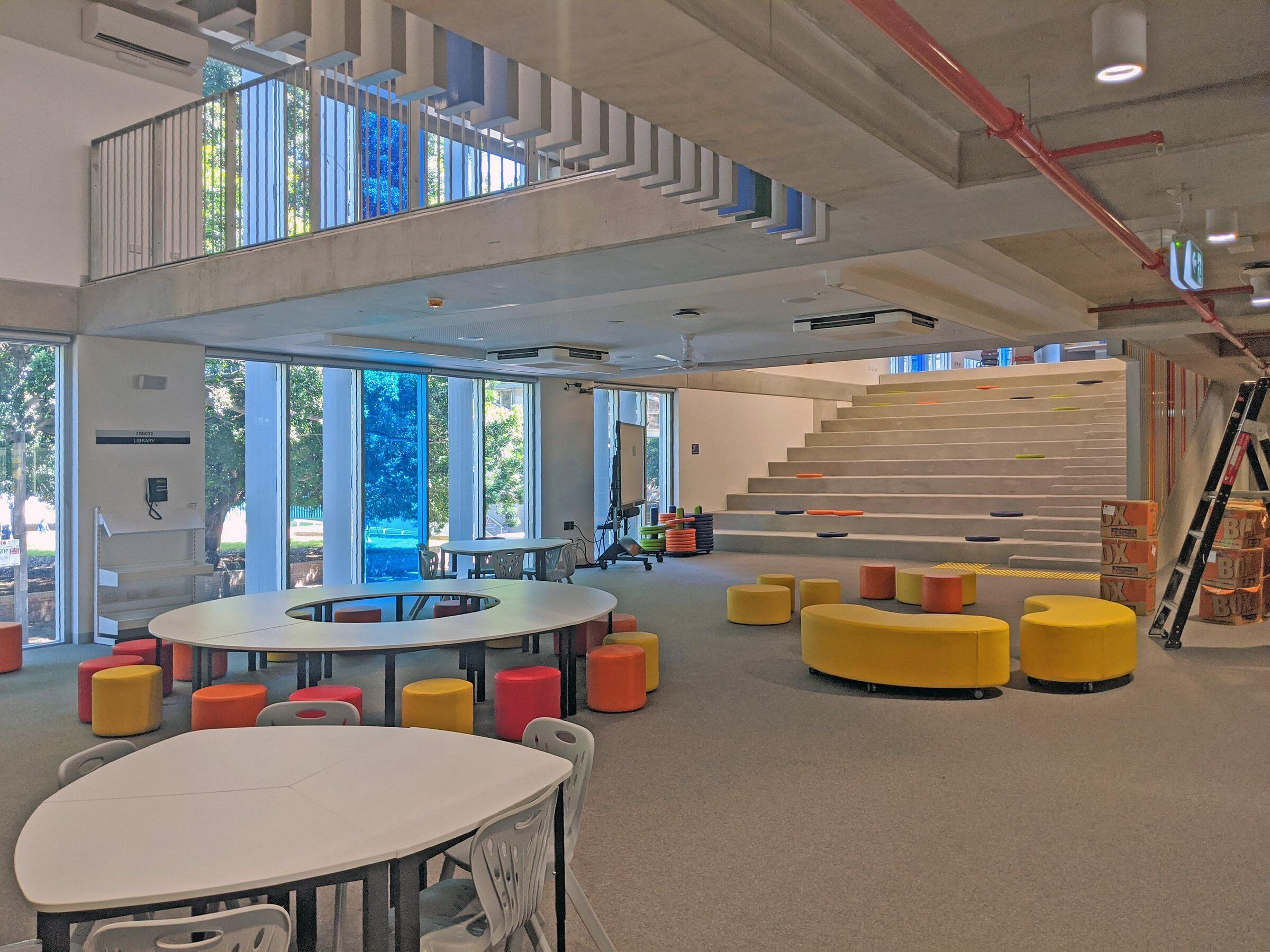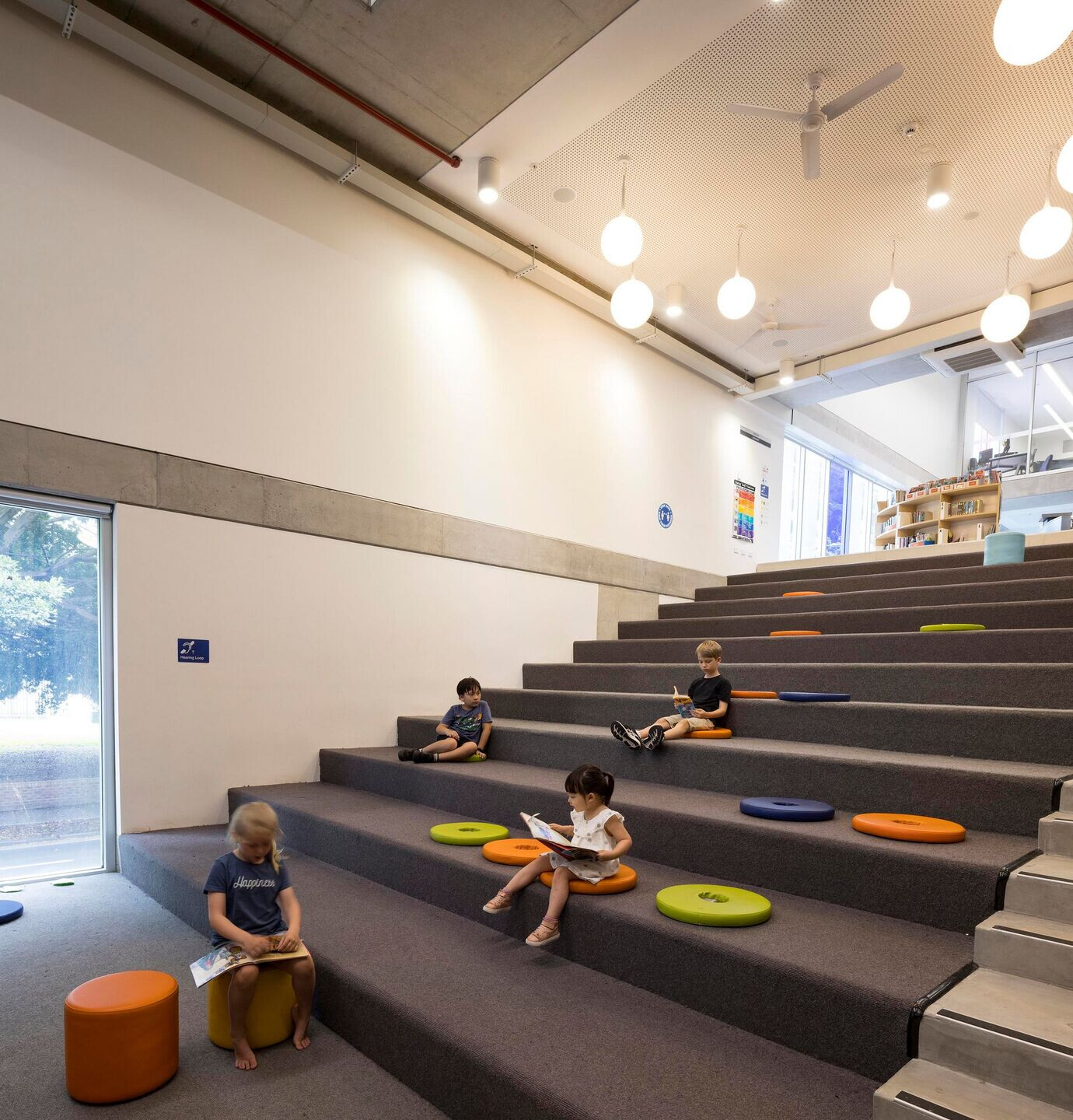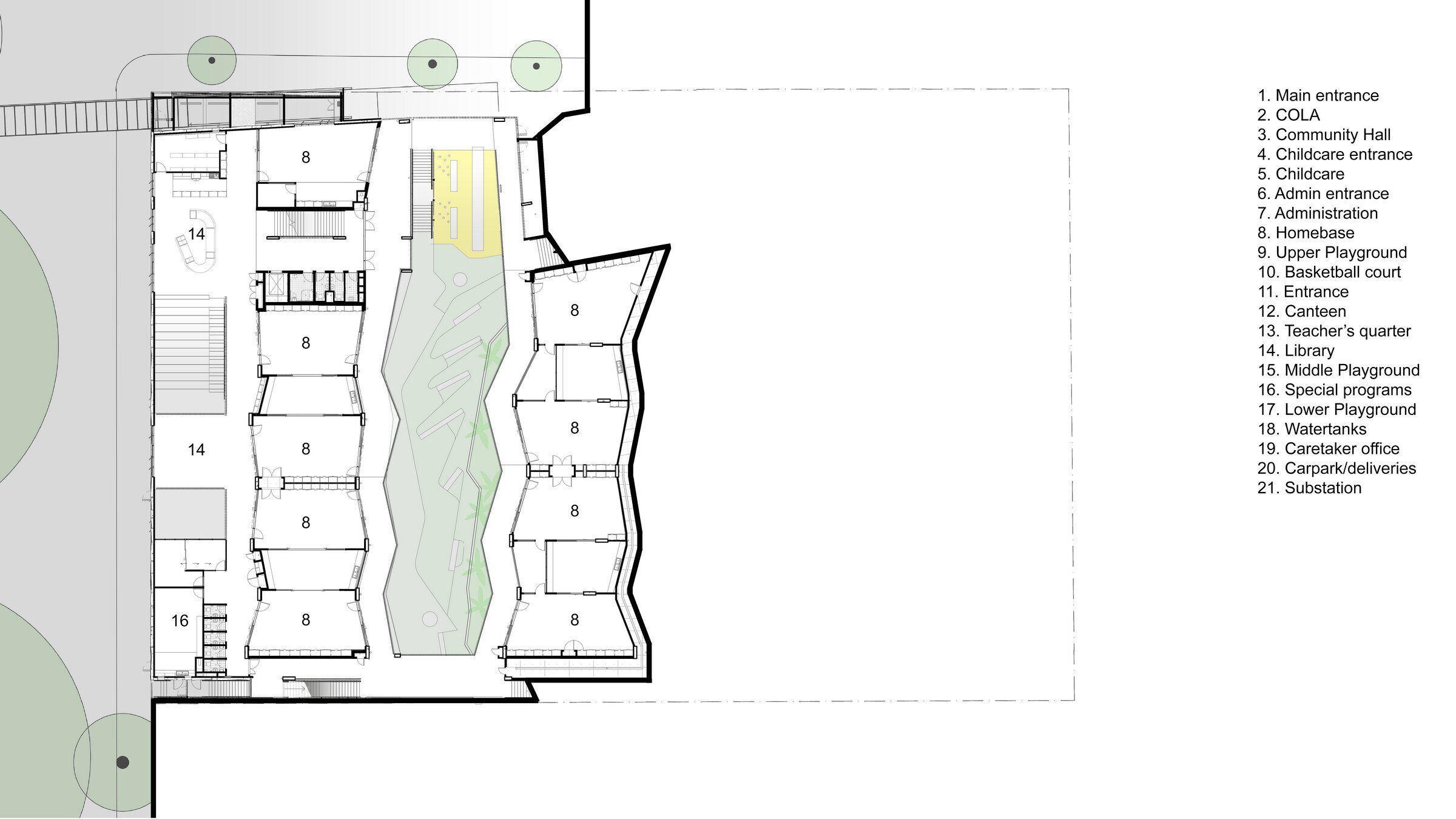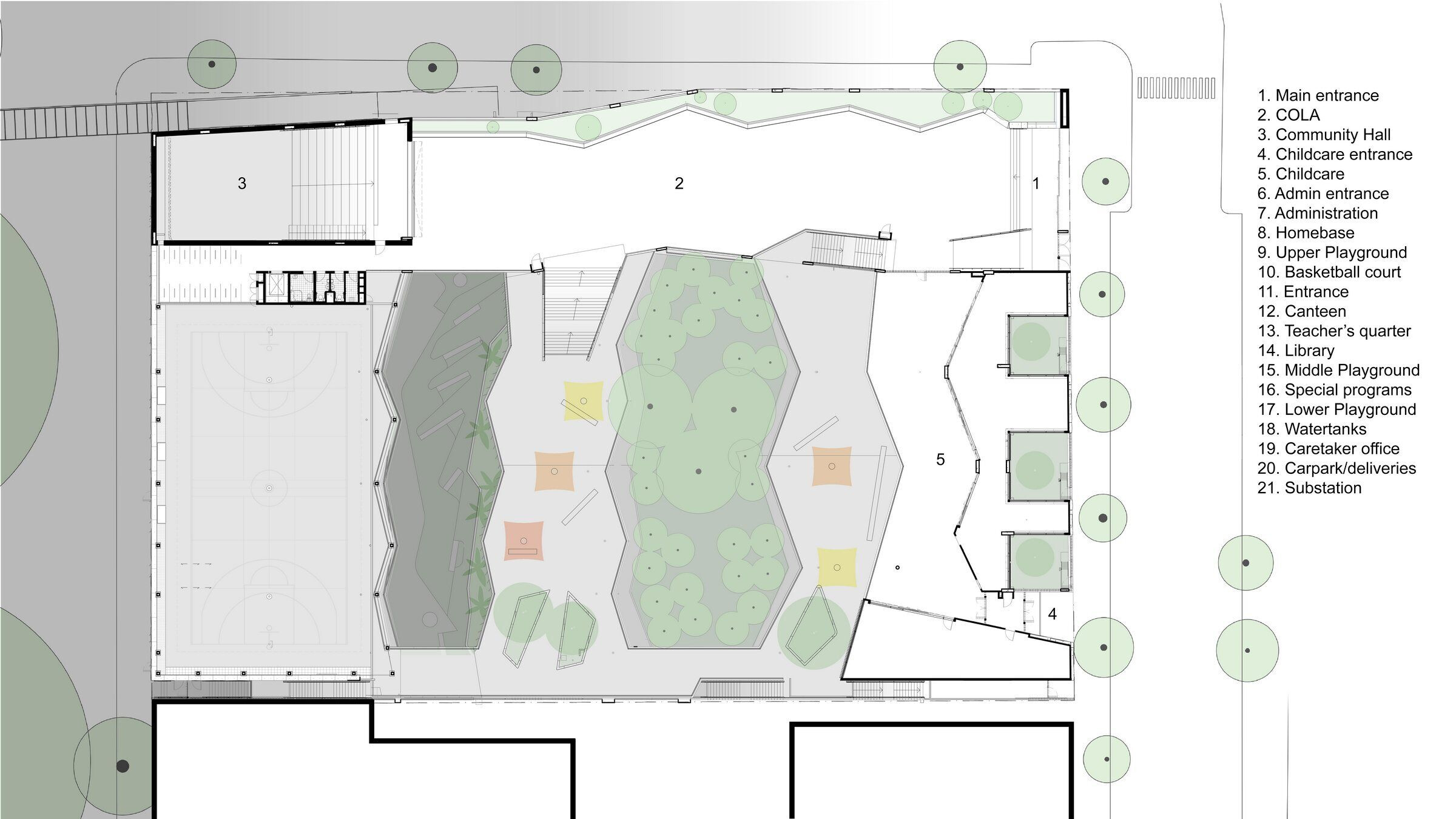 Material Used:
1. Facade cladding:
Pre-cast concrete panels – Austral Precast & Reckli
X-tend stainless steel mesh
2. Flooring:
Vinyl Floor – Tarkett
Soft fall – EPDM rubber
3. Roofing: Colorbond
4. Ceiling: Troldtekt
5. Doors: Solid timber doors - Corinthian
6. Windows: Aluminium – Dulux Duratec Powdercoated & Universal Anodisers
7. Interior lighting: Unios, Ligman, Klick system
8. Interior furniture:
Joinery – Laminate
Colorback Glass - Venceva
Pinboard – Autex