Specialized in software development and computer science, Unito is a young and fast-growing Montreal company.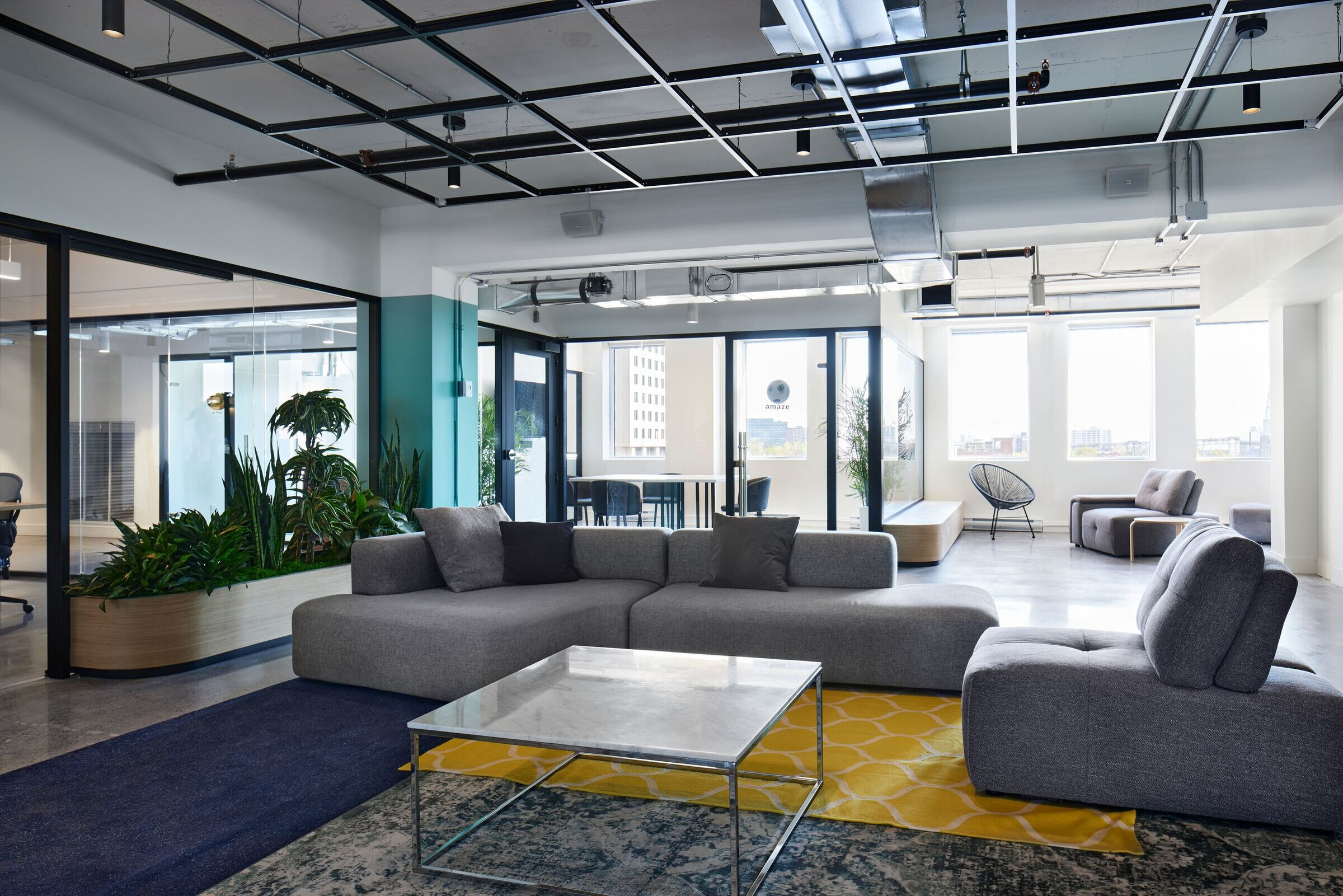 Wishing to expand their offices, they entrusted their relocation project to Conceptum who created a scalable work environment that reflects the company's image: young and dynamic.
The layout encourages flexibility and cooperation between the various departments while maintaining the industrial look of the original premises.
As soon as people come through the front door, they are welcomed into a lounge area that leads to a spacious glass-wall conference room and open area. Complete with a kitchen corner, this space can accommodate a large number of people. A podium and custom-designed benches have also been designed to encourage informal meetings.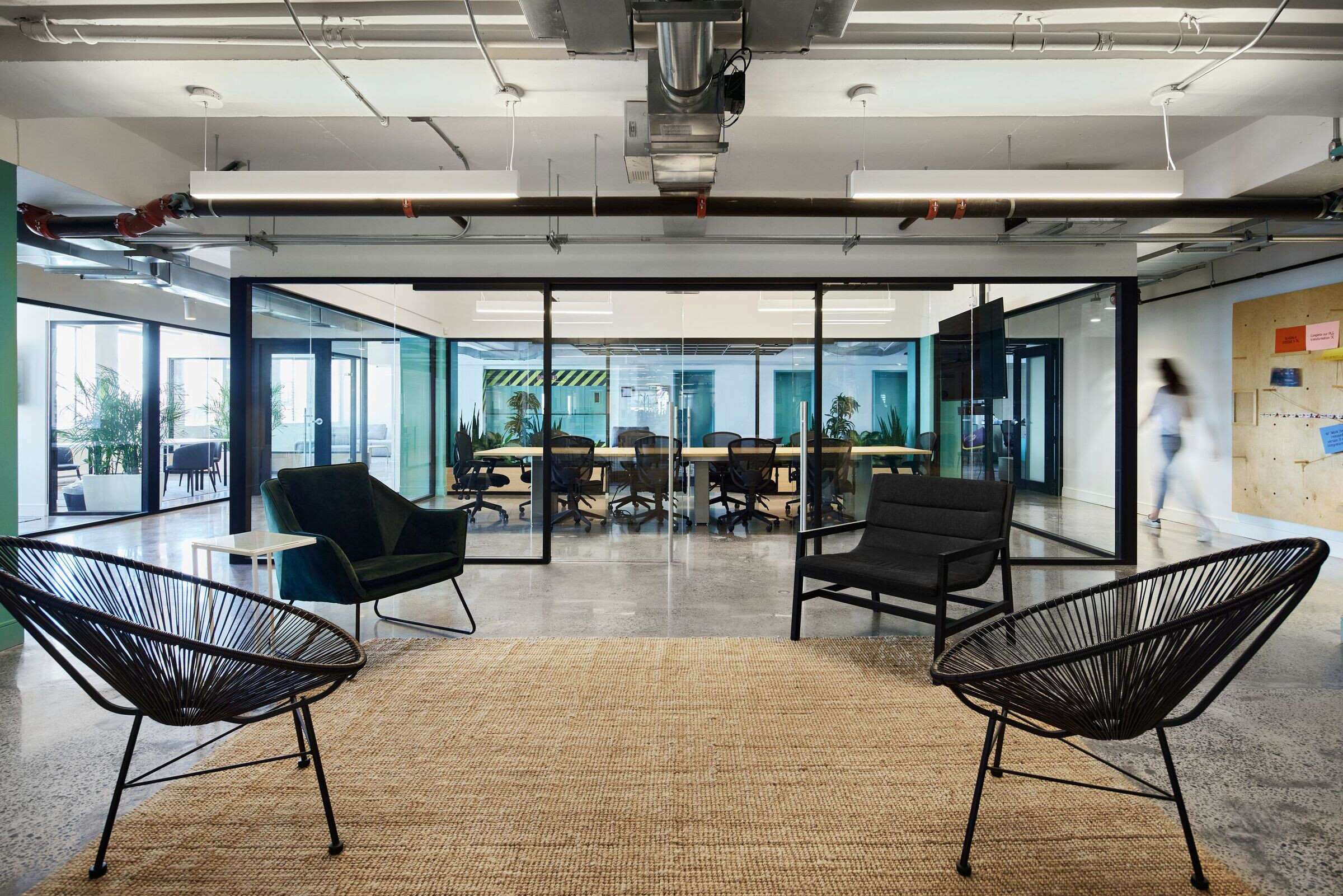 In the open area, columns bearing the company's colors divide the different work spaces. Pivoting white panels modulate the space and are used by the team as a support tool during brainstorming sessions. They also separate the different departments.

From small, playful elements to large, colorful surfaces, this layout creates a synergy that promotes social interaction and teamwork.
Material Used:
1. Tapis : Modulyss
2. Cloison architecturale (mur vitrée) : LDMA
3. Éclairage :
Dome noir - Tungstene
Éclairage général - Arancia