A new STEAM pavilion as part of the masterplan by Harrison and White and the wider Lilydale and Upper Yarra Education Plan.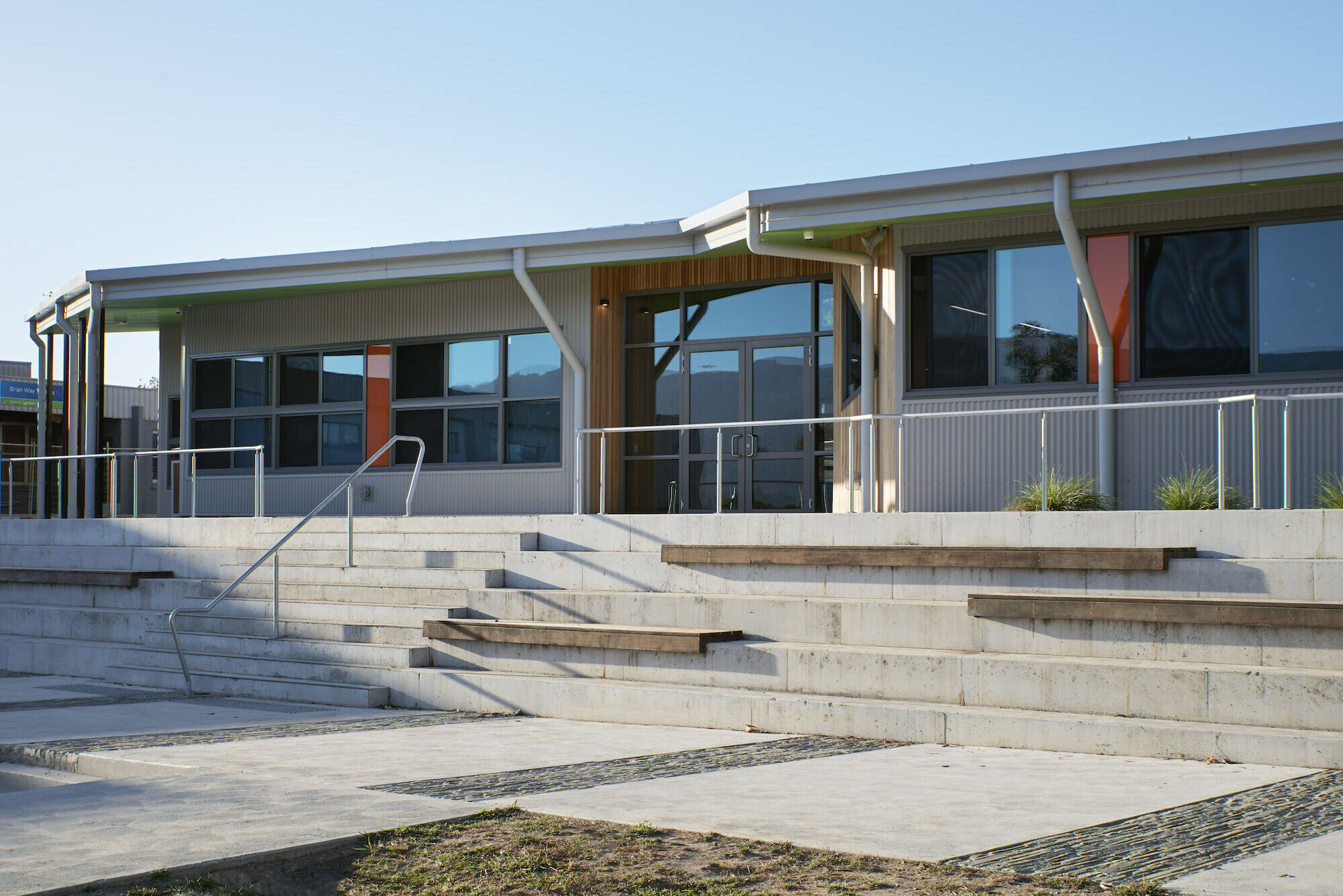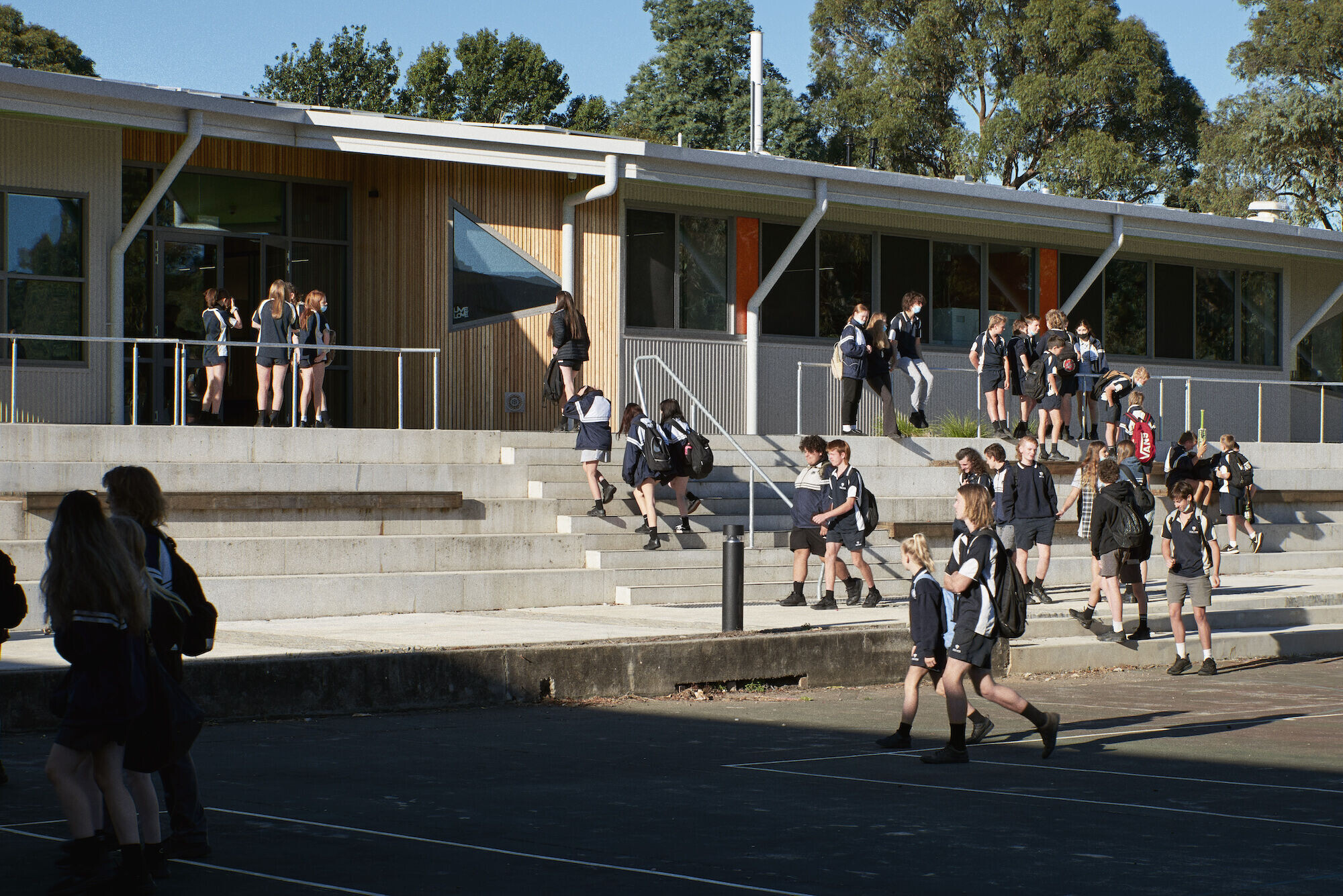 A series of connected lab and support spaces allows for flexible configuration, and engages with aspect to the wider Yarra Valley. North facing glazing is optimised and high level clerestory windows provide excellent natural light access.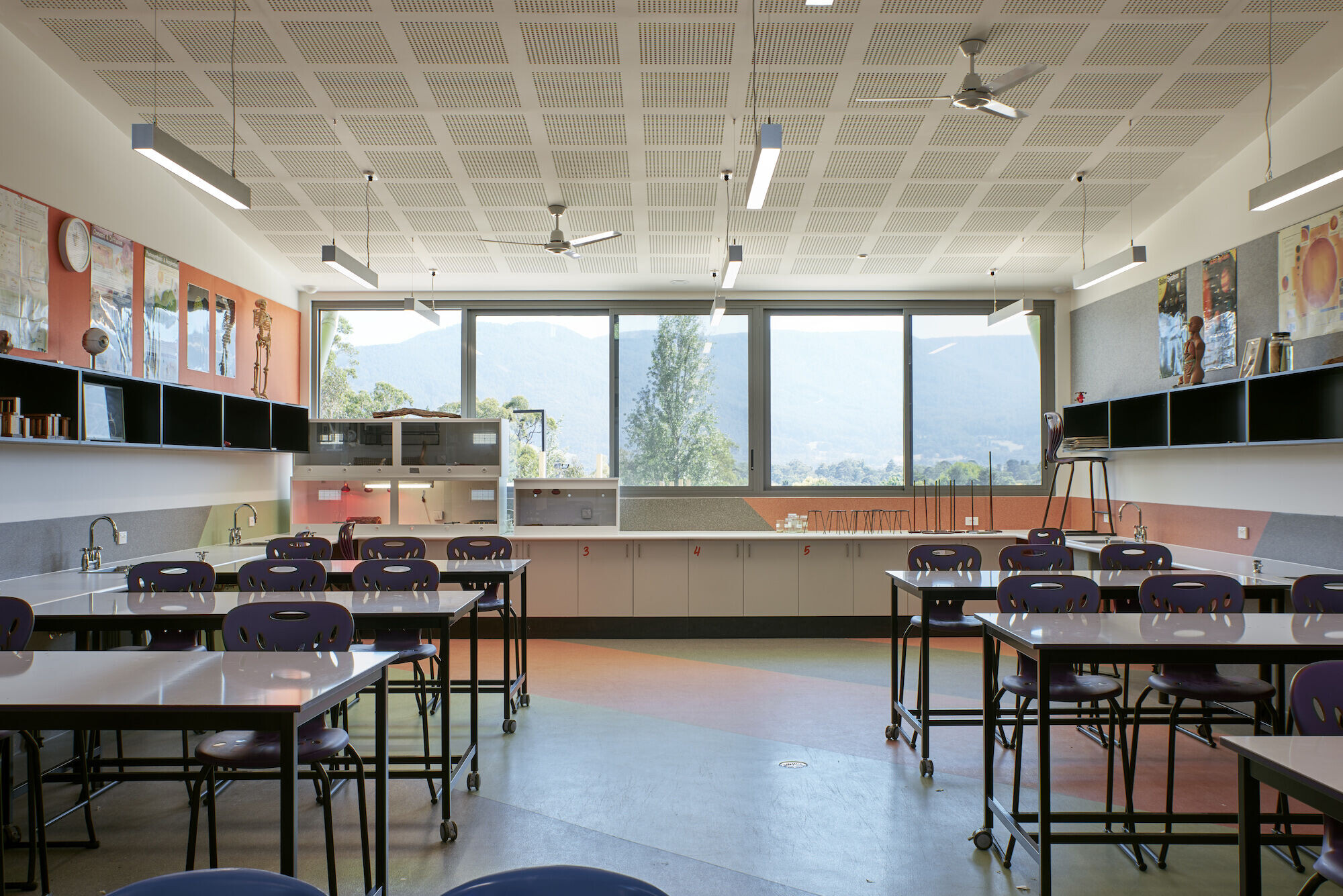 The building mediates between the primary floor level of the existing school and the land that falls to the north.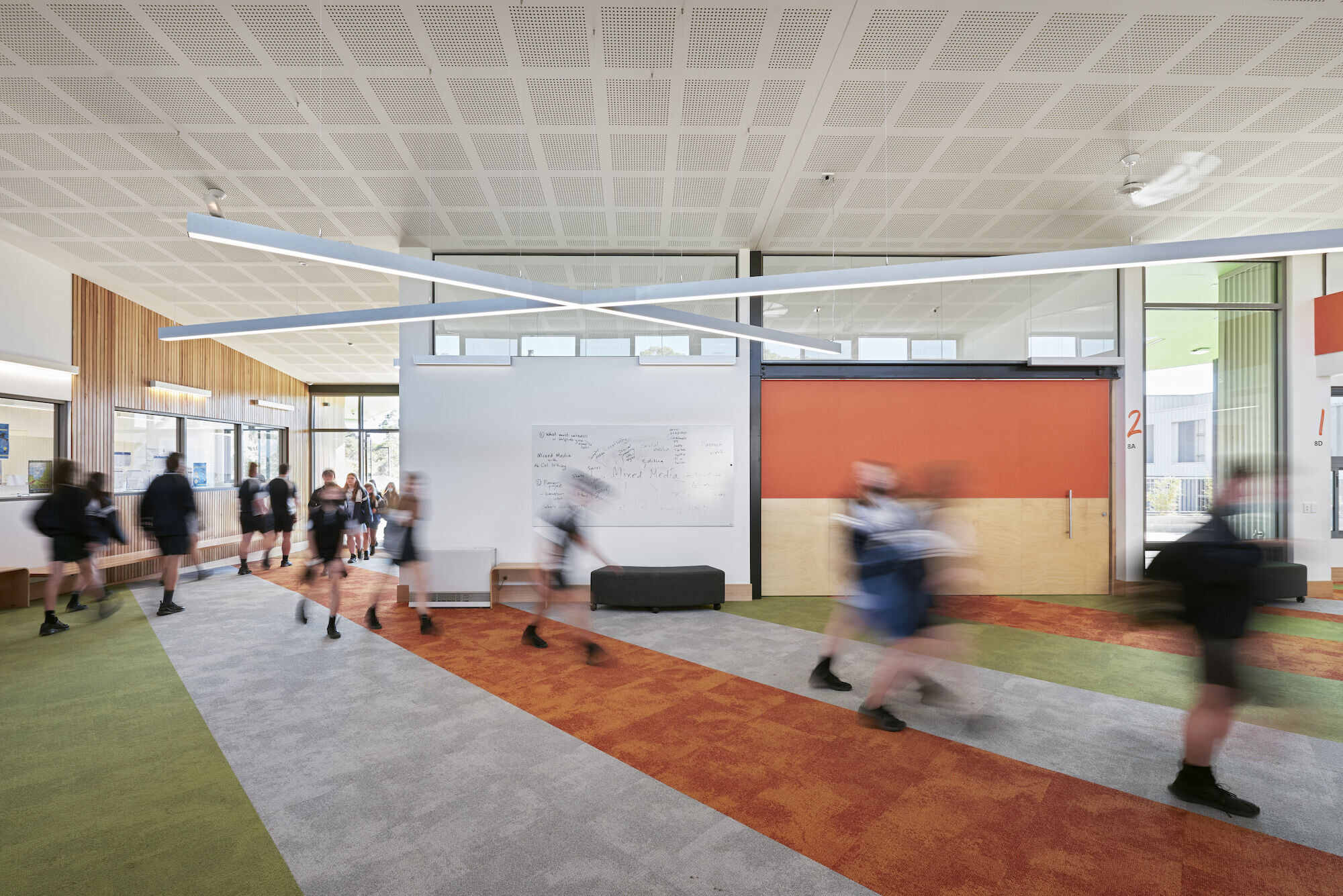 The brief was to provide new lab and teaching spaces, and improve the school's site more broadly. Key challenges included Covid, level changes and working with VSBA design guidelines. Materials used included silvertop ash timber cladding, Colorbond steel cladding, carpet and vinyl.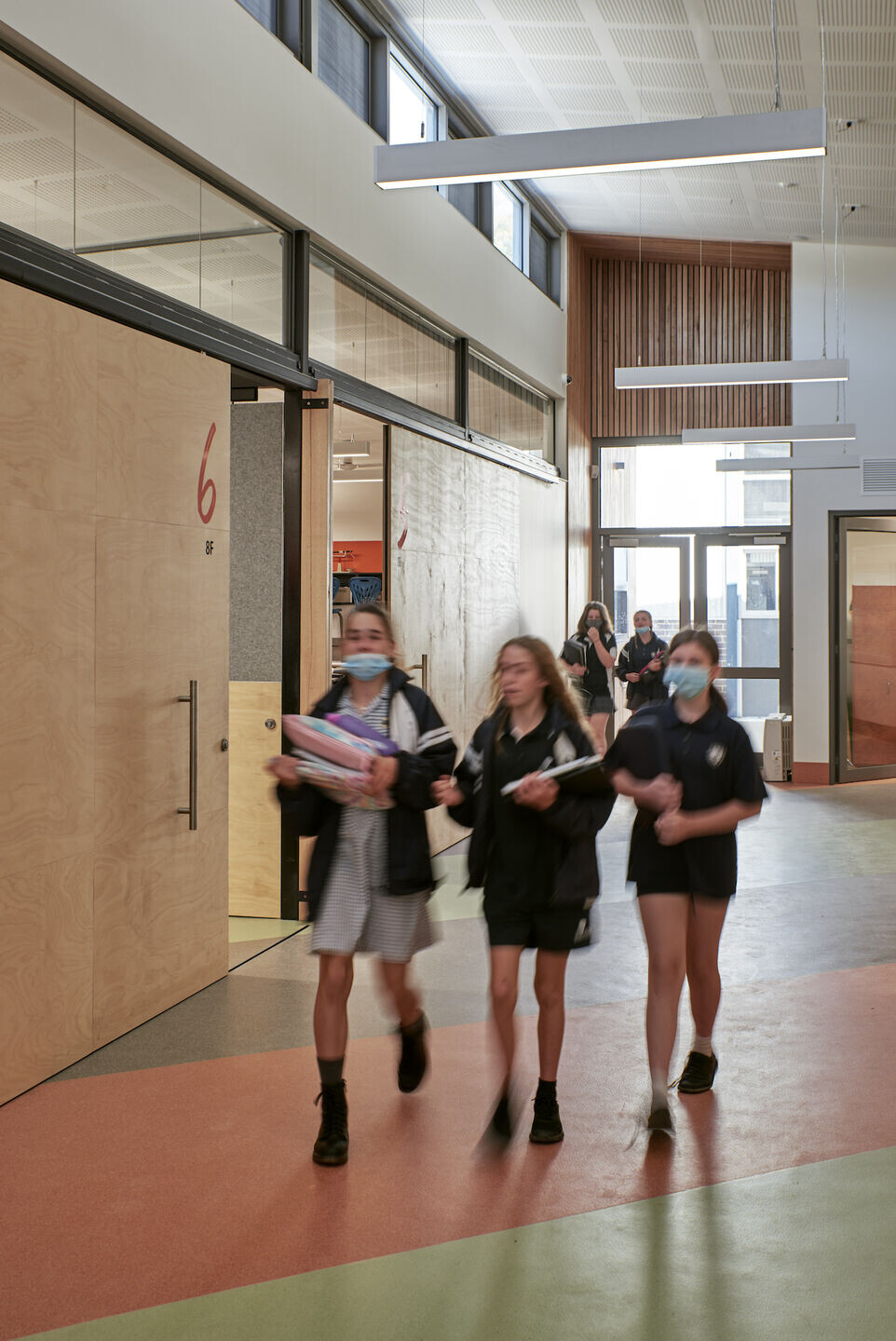 Team:
Architects: Harrison and White Pty Ltd
Landscape: Tim Nicholas Landscape Architect
Other Participants: WSP
Photographer: Dan Fuge
Materials Used:
Facade cladding: Silvertop Ash cladding from Radial Timbers; Lysaght Custom Orb Colorbond cladding, Shale Grey
Flooring: Interface carpet Composure range, Armstrong Vinyl Flooring; Accolade Plus
Doors: Custom ply clad sliding doors
Windows: Capral
Roofing: Lysaght Spandek, Shale Grey
Interior lighting: mlight KLEO