The VAAY Flagship Store in Berlin is BATEK ARCHITEKTEN's second commission for the brand. As with their VAAY Pop-up Store, which is also in Berlin, this primary outlet is all about creating a framework for the brand experience using just a few, well placed elements. VAAY's business is selling health and lifestyle products based on CBD, which is a legal, active ingredient of the hemp plant. Known for its functional, consistently thought-through and future oriented spatial concepts of private and public interiors, the Berlin-based architecture office proves once again its innovative approach to retail design.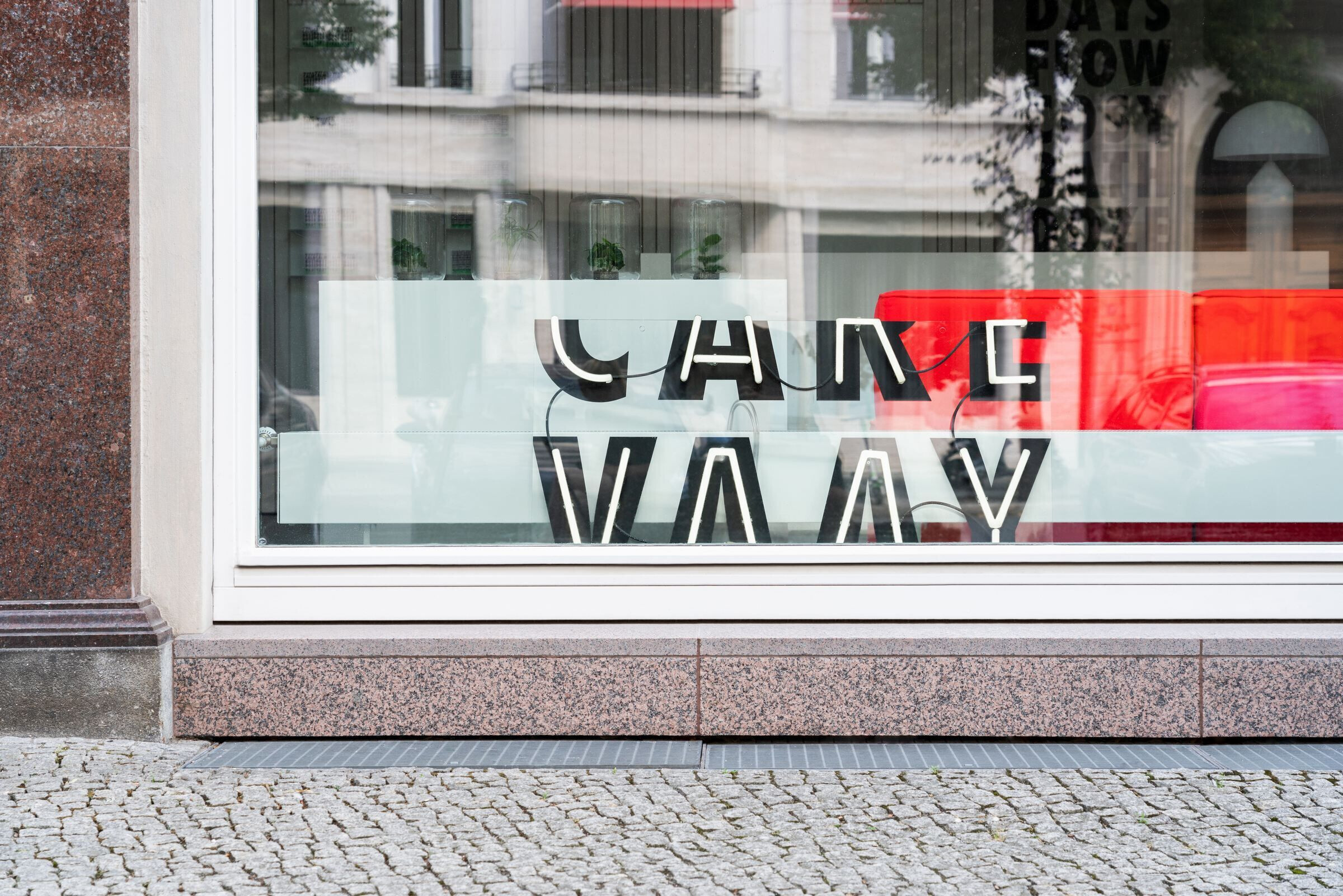 The VAAY Flagship Store is situated on the ground floor of a historical building near Gendarmenmarkt in Berlin-Mitte. The 27 square-metre space has a large shop window facing the street. BATEK ARCHITEKTEN's new, all-white interior design consciously takes a backseat to VAAY's graphically powerful corporate identity. It provides a minimal and functional background for the products in their trendy, colourful packaging.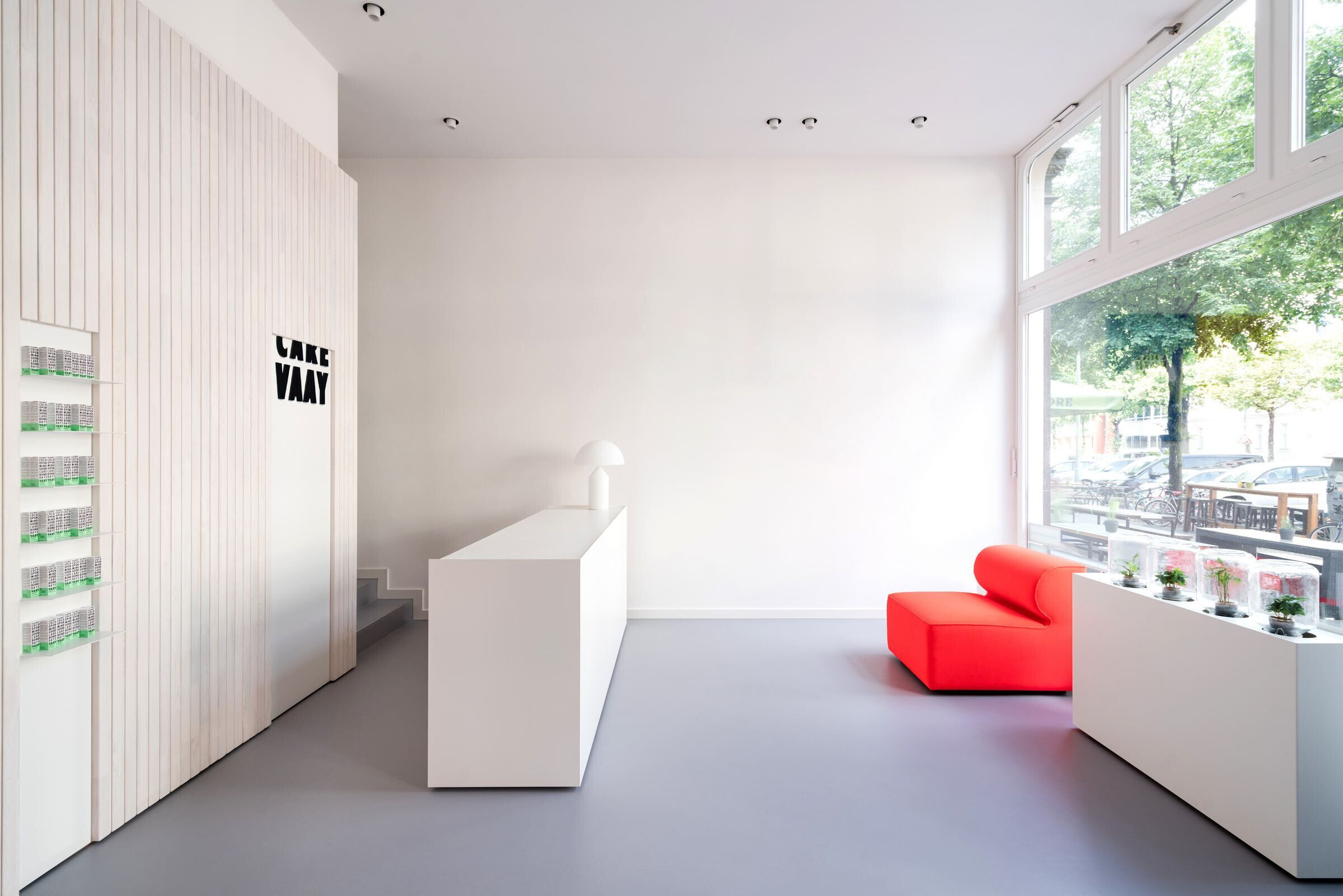 There are two defining elements to BATEK ARCHITEKTEN's design concept for the store. Firstly, the walls are clad in white-stained, slatted pine panelling. The three-metre-long vertical slats are attached directly to the walls and cut out of them are ten slim shelving areas for product presentation in varying widths and heights. The narrow shelves are made of folded, powder-coated sheet steel.
The second defining element to the shop interior comprises two free-standing, custom-made pieces of furniture. The shop counter, set facing the window, is faced with the same powder-coated steel and its back is clad in the stained pine slats. An archetypal Atollo table lamp by Oluce on the counter provides a decorative accent, spreading a warm atmospheric glow with its light.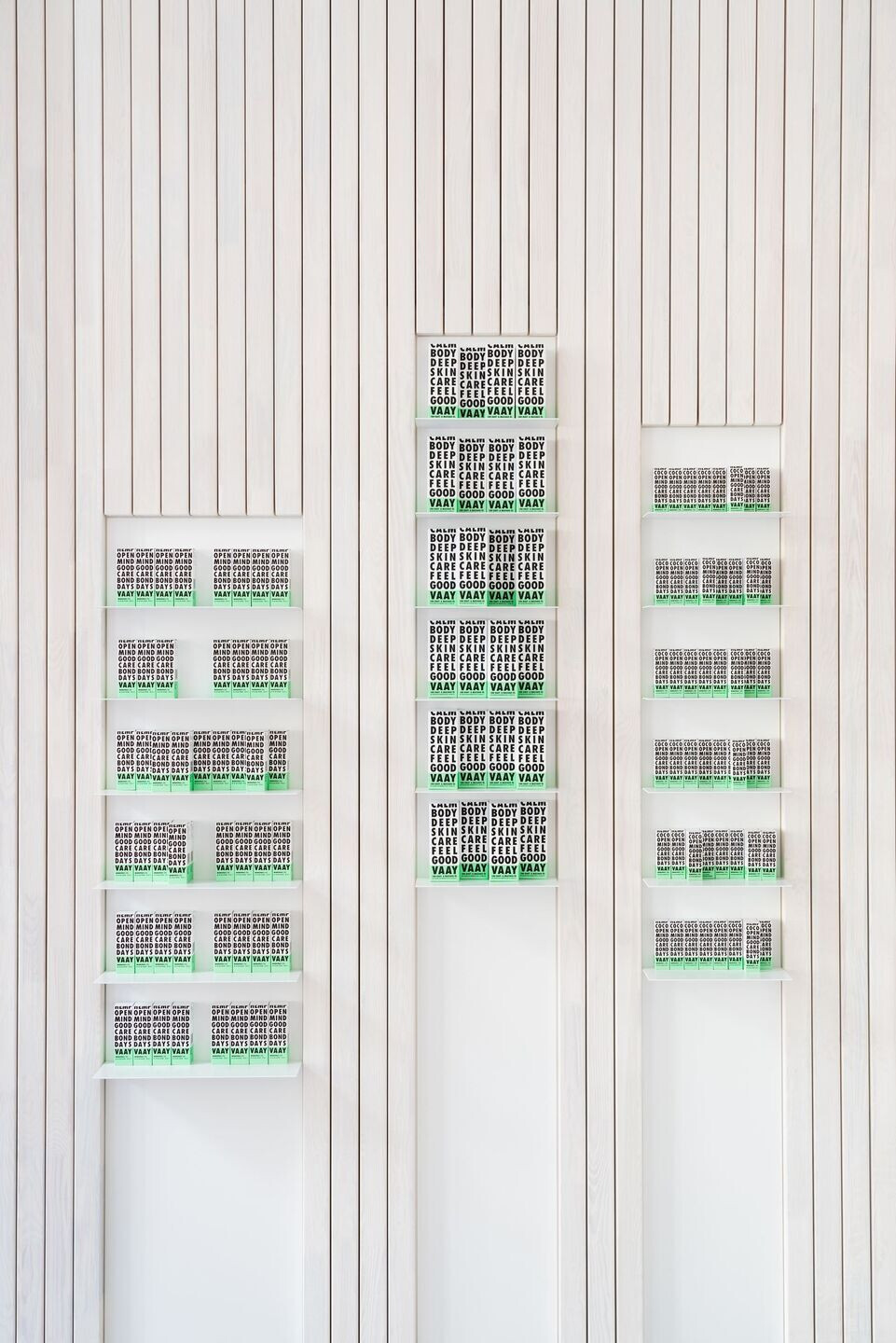 The second freestanding furniture piece is a rectangular cuboid standing in the shop window. It is completely clad in the white, powder-coated steel and serves as a plant trough. The floor is covered in pale grey linoleum. A bright, neon red Eave sofa by Menu provides a powerful colour contrast to the modest, white interior and an echo of the graphic VAAY product packaging. It is also clearly visible at a distance from the shop and serves as a strong visual marker.