The director, Clinton Cole's home is flexible for a growing family of five devoted to sustainability in all aspects of their lives; environmental, social and economic, without compromising the comforts and beauty that architecture offers. This project is about making the relationship between architecture and climate change reversal aspirational to the broader public.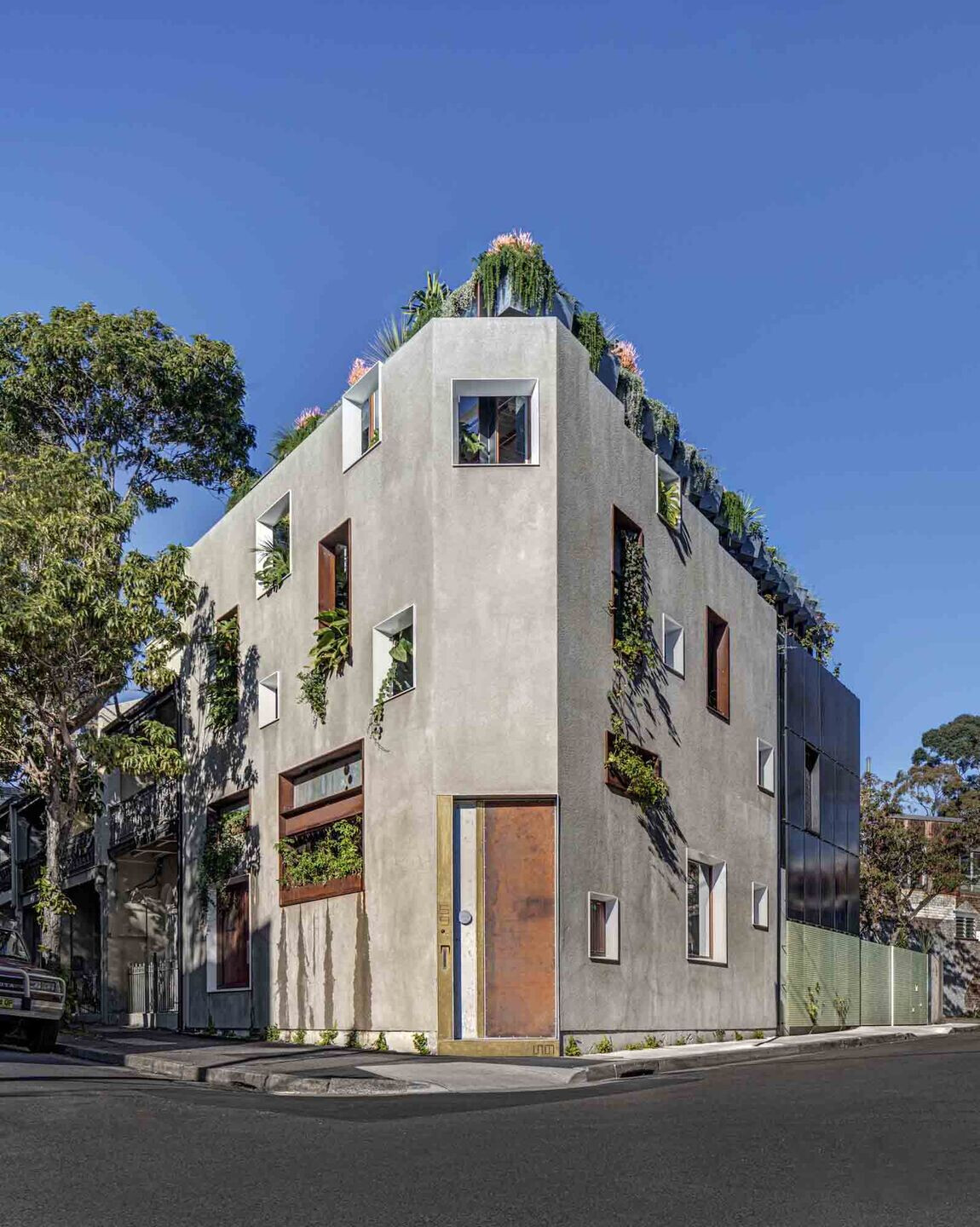 The family have always been advocates of good design, architecture and sustainable living practices. They purchased the site with a vision of creating a home that would fulfil their lifestyle, ethical and emotional needs and be able to educate the public on how sustainable design and building practices can be adopted symbiotically with respect to architectural design, no matter how small the home may be.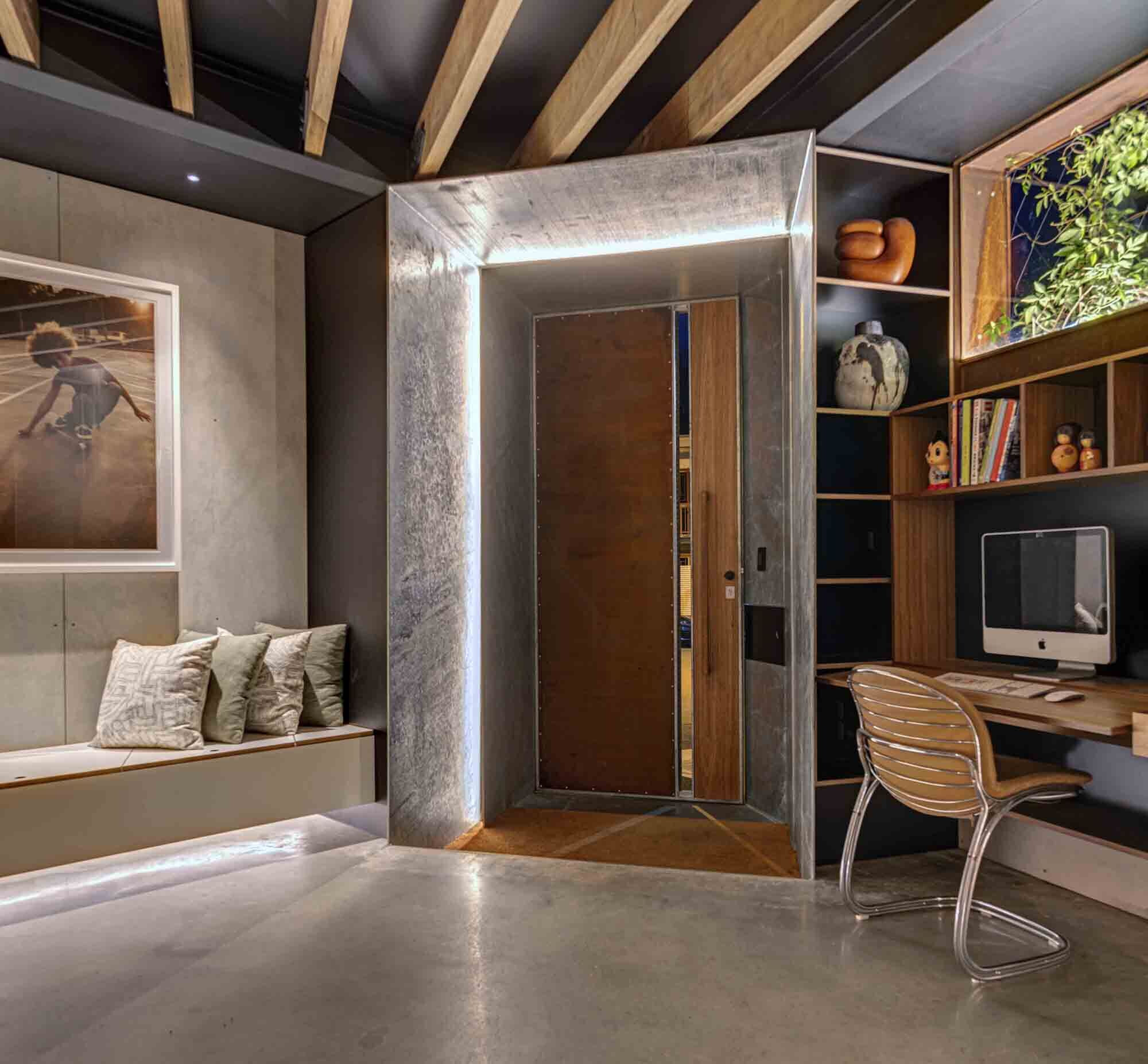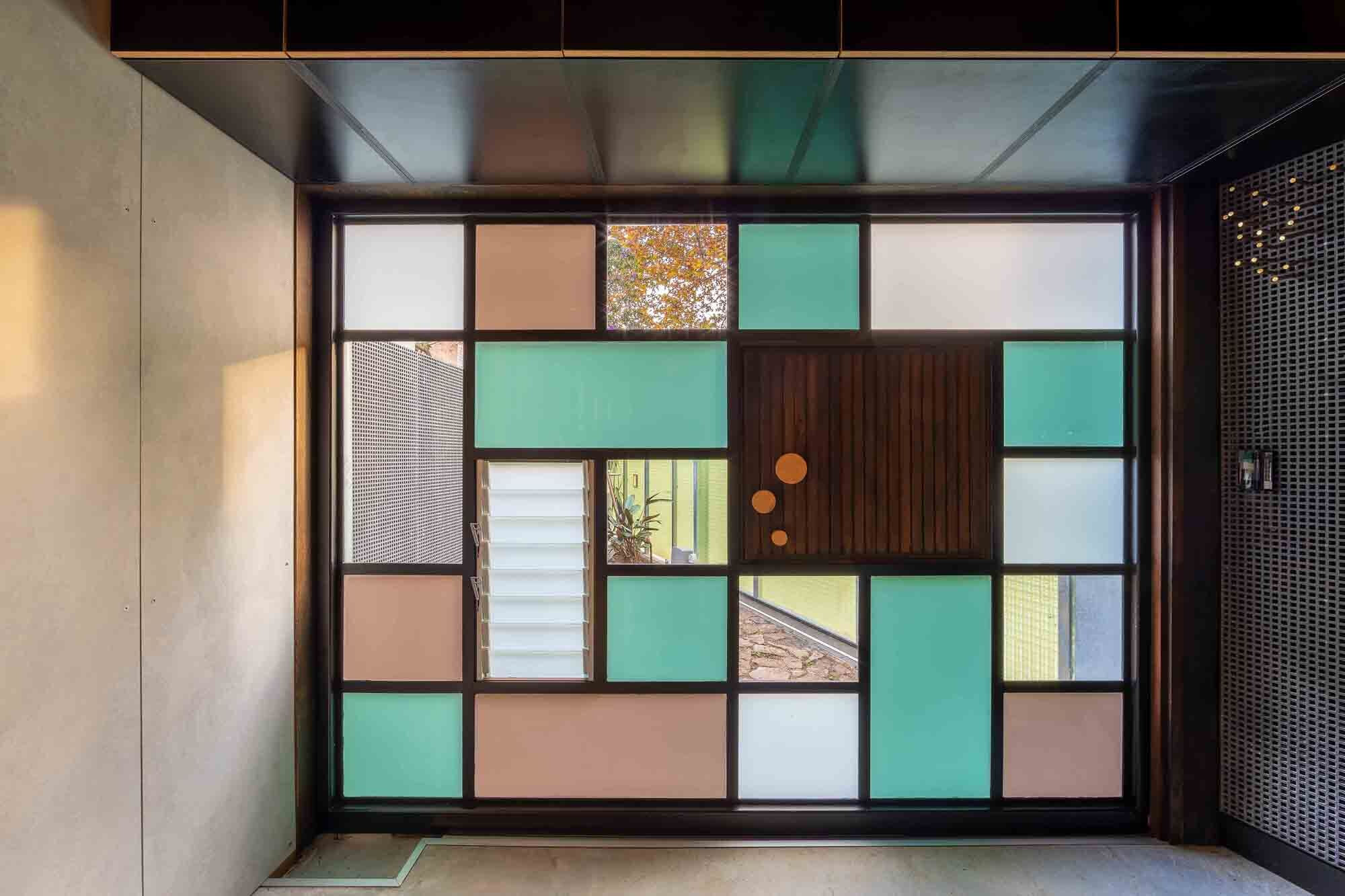 The project was always going to embody the pure ethos of CplusC; holistically sustainable, educational to the public and perfectly liveable. Designed with the building's lifespan in mind, Welcome to the Jungle House is built to last. The steel structure, although higher in initial embodied energy, requires less maintenance and will long outlive the alternative timber structural elements. The façade oriented photovoltaic system is fixed in place with a clip system, allowing panels to be serviced and/or replaced with future models that may have higher efficiency, meaning the home can adapt to the newest technologies in the future.
With careful orientation, the building intelligently reacts to the micro-climate of the location, heating the spaces with passive solar heating and thermal mass when needed, and cooling with transpiration-cooled predominant breezes when needed.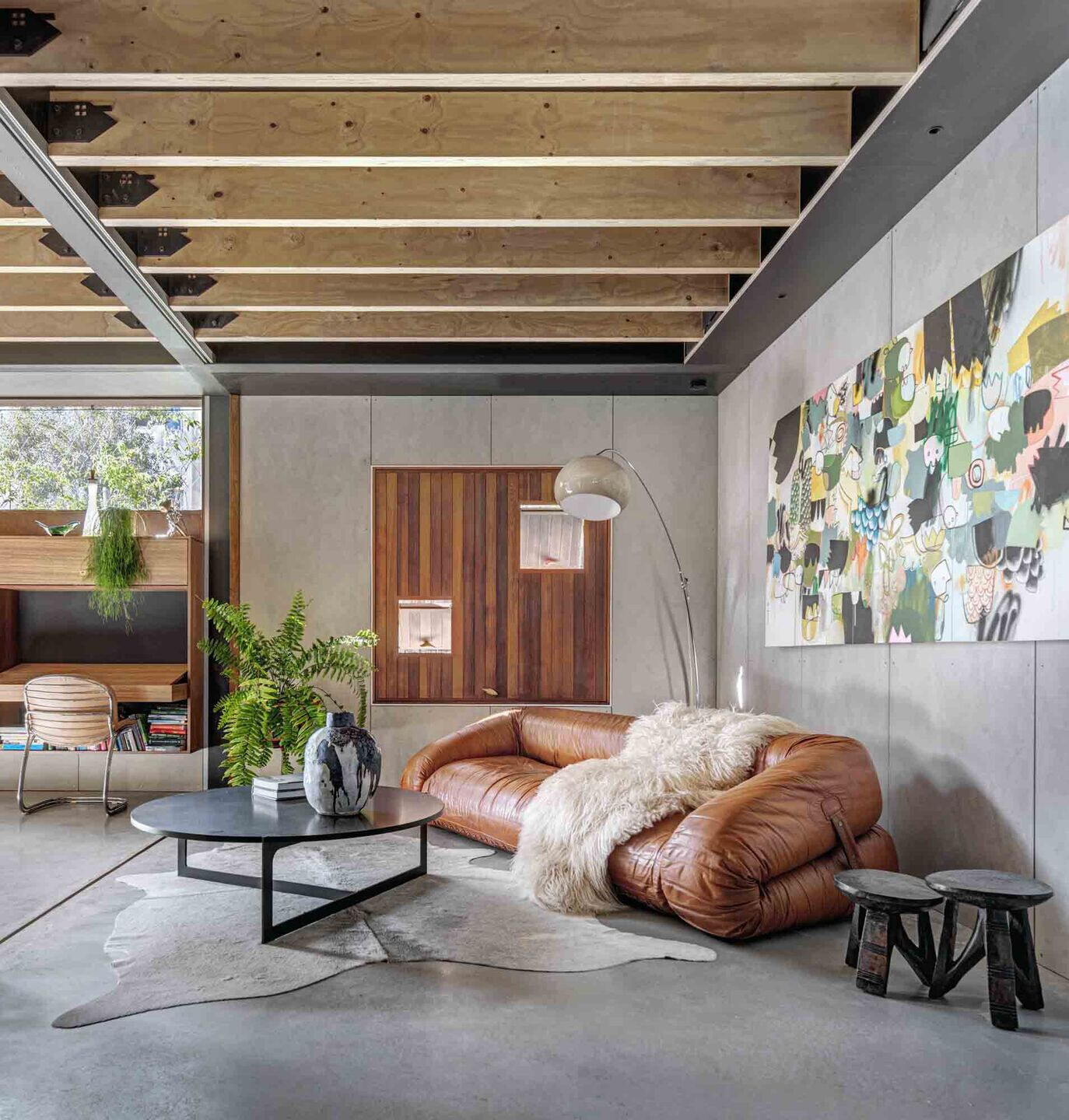 The following lists the sustainable considerations within the project:
- 4.2kW photovoltaic solar panel facade – 14 Winaico 300W PERC panels & SolarEdge inverter
- 9.8kWh LG Chem Battery.
- Reposit photovoltaic energy monitoring software
- Waterplex 3000L Toroid Underground Water Tank
- 1600L Steel Aquaponic fishpond. Irrigation linked between rooftop planters, underground water tank and fishpond. Silver perch fish used (edible & farmable fish).
- WaterMe smart irrigation controller, compatible with the home's automation system.
- BlueLab pH, EC & temperature remote monitoring system for fish pond.
- 1600W 7-blade sealed free-swing wind turbine on rooftop.
- 20 galvanised steel planter-bed rooftop, filled with native Australian plants and fruits and vegetables. Irrigated with nutrient enriched water from fishpond. R2.0 blanket foil insulation, with clay beads and soil providing further insulation.
- WaterMe remote irrigation control system.
- R4.0 insulated exterior walls. R2.5 insulated interior walls. R4.0 foam to underside of ground-floor concrete slab, and R3.5 to other floors.
- Haiku ceiling fans to all three bedrooms.
- Recycled hardwood timber landing steps and kitchen benchtop.
- Windoor Western Red Cedar window frames – superior thermal performance.
- Low-energy LED lighting fixtures throughout the house.
- ComfortHeat 8500W Ground floor in-slab heating (powered by solar battery off-peak, retaining heat through thermal mass and releasing at night when colder thereby reducing energy consumption during peak times for thermal comfort).
- Harvestable Native Australian beehive on the rooftop garden (stingless, child-friendly and produces some of the most medically pure honey in the world).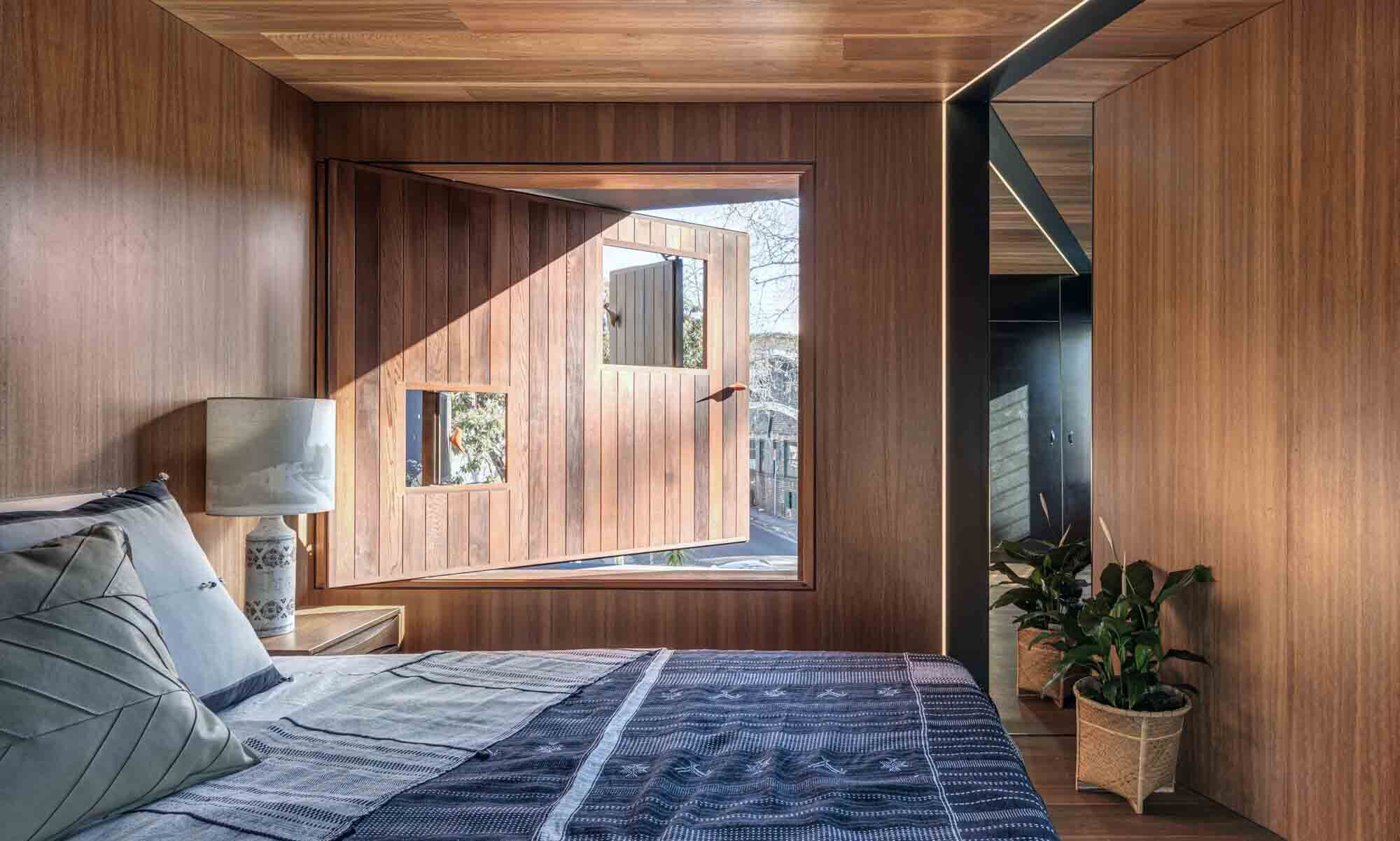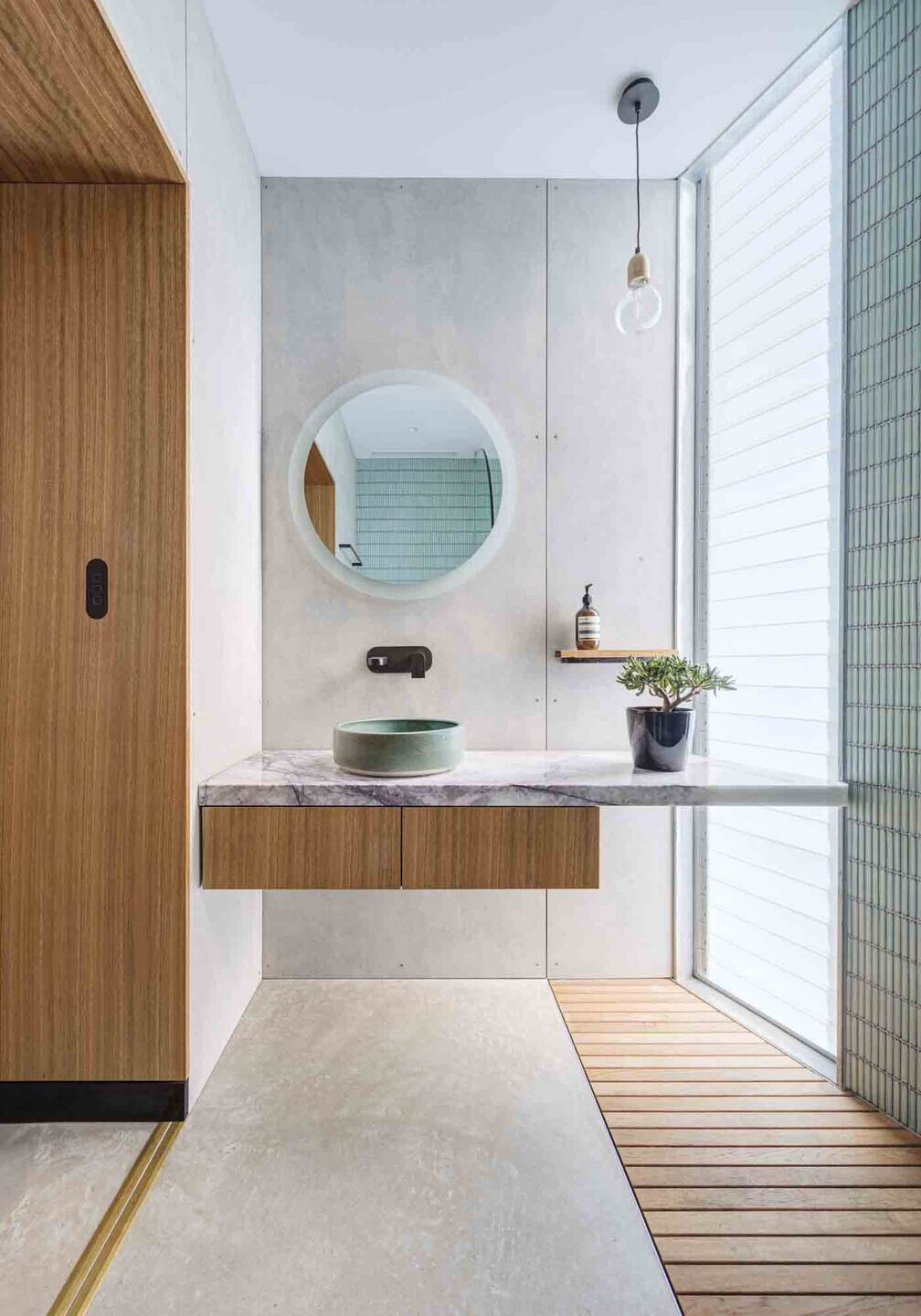 Team:
Architects: CplusC Architectural Workshop
Interior Stylist: Jase Sullivan
Landscape Designer: Bell Landscapes
Building Services: JH Gordon Plumbing, Electrolite
Structural Planning: SDA Structures
Photographers: Murray Fredericks, Michael Lassman, Ryan Ng