The proposal of the ZC family apartment, located in Bosques de las Lomas, is to generate spacious spaces, having a double height in the dining room, with wooden panels that surround and guide users through all spaces. A marble soffit that connects the common area and the private area stands out. The blacksmith lattice generates versatility and movement to obtain capacity and adaptation. The materials used reflect elegance and simplicity, contrast, furniture generates a contemporary style as a result.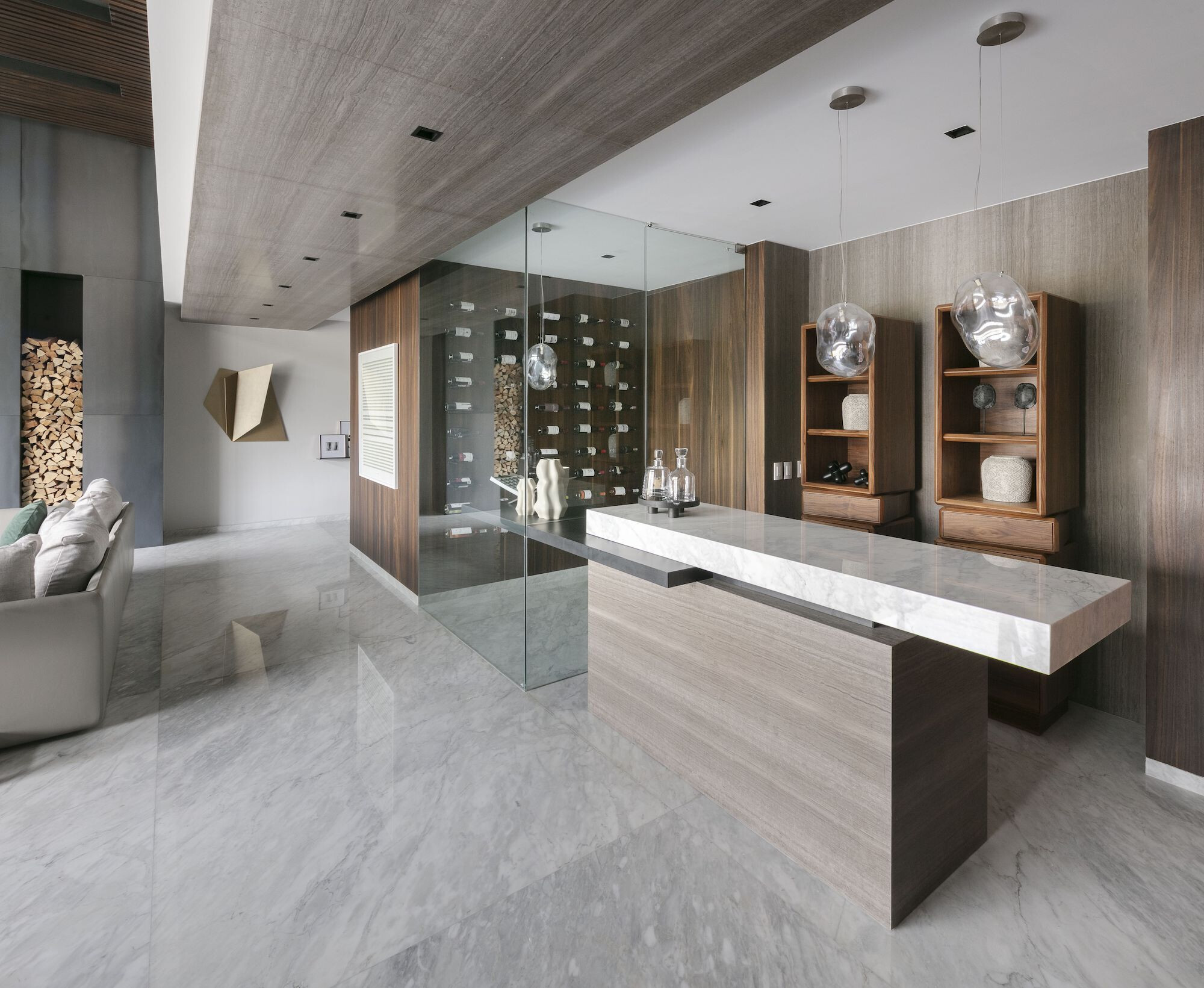 The architectural project starts from a central corridor that facilitates circulation to the living room and dining room where a marble table and a piece of black fiberglass art stand out as a visual finish. On one side of these spaces you can see the bar and a walking cellar inside a glass box. The sober coloring in gray and white tones creates a neutral and timeless environment, while the chromatic accents in the cushions and accessories maintain a chromatic balance. The main bathroom stands out for its large shower with a tub inside. White marble finishes project elegance while providing high durability and low maintenance.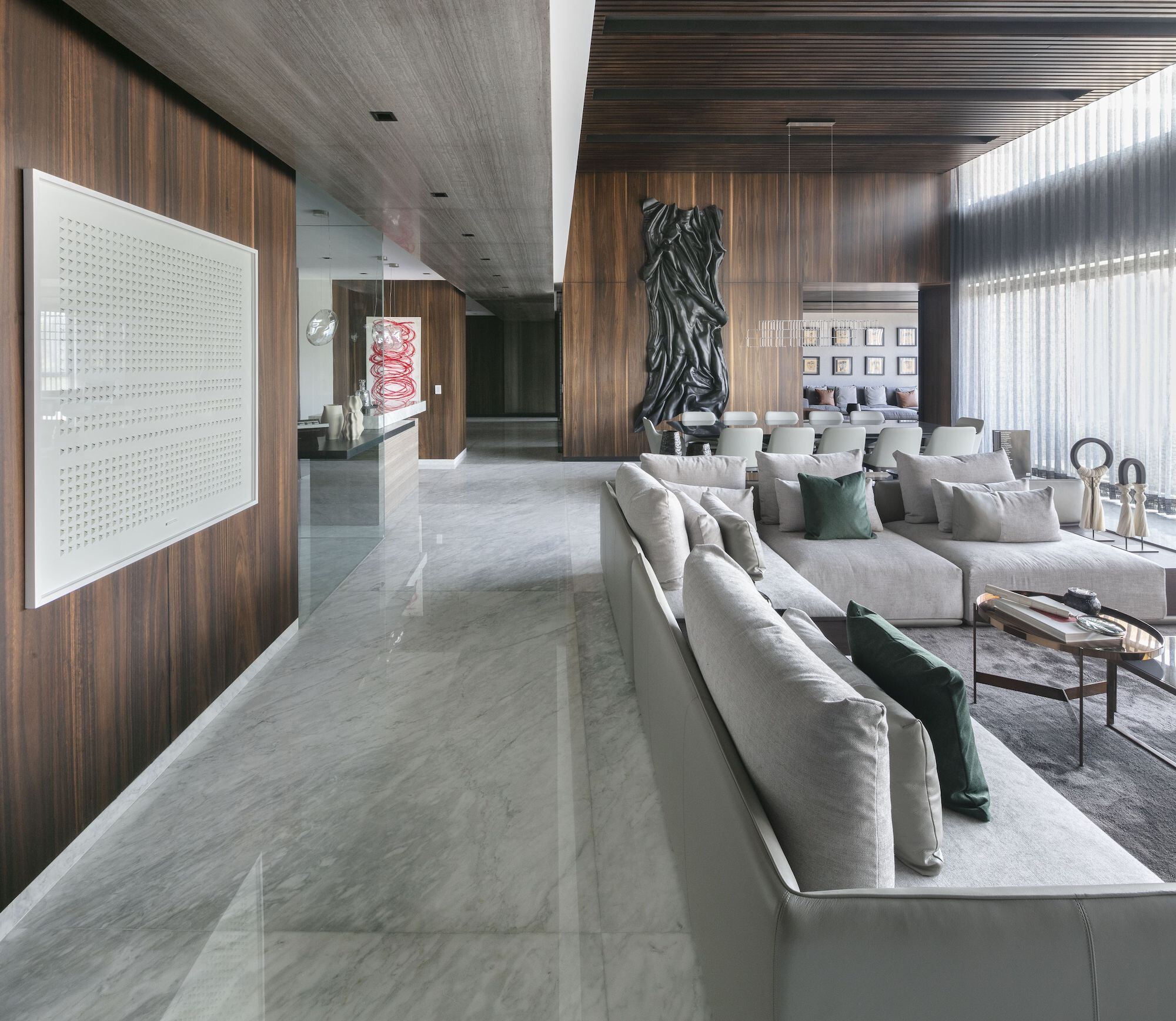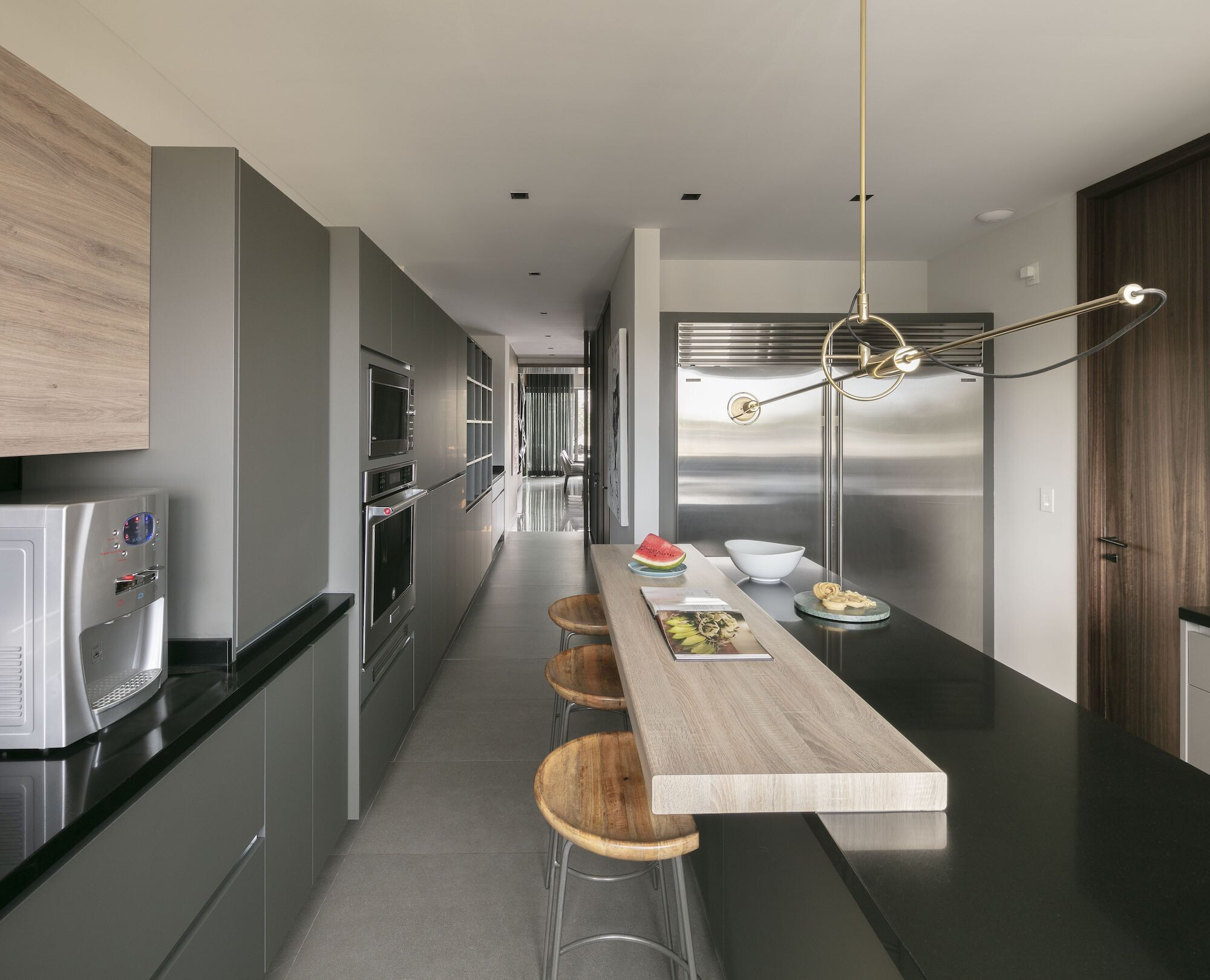 The strategic distribution of the rooms (main and children), the family room, the living room and the dining room allows users to enjoy the views towards the golf course surrounded by nature. Thanks to sliding doors that facilitate the integration or separation of spaces and storage niches to optimize storage in all areas, the department is practical and functional. LED lighting optimizes electricity consumption, while the indirect light in the soffits, in combination with the natural light that enters through the windows, creates a variety of environments both day and night.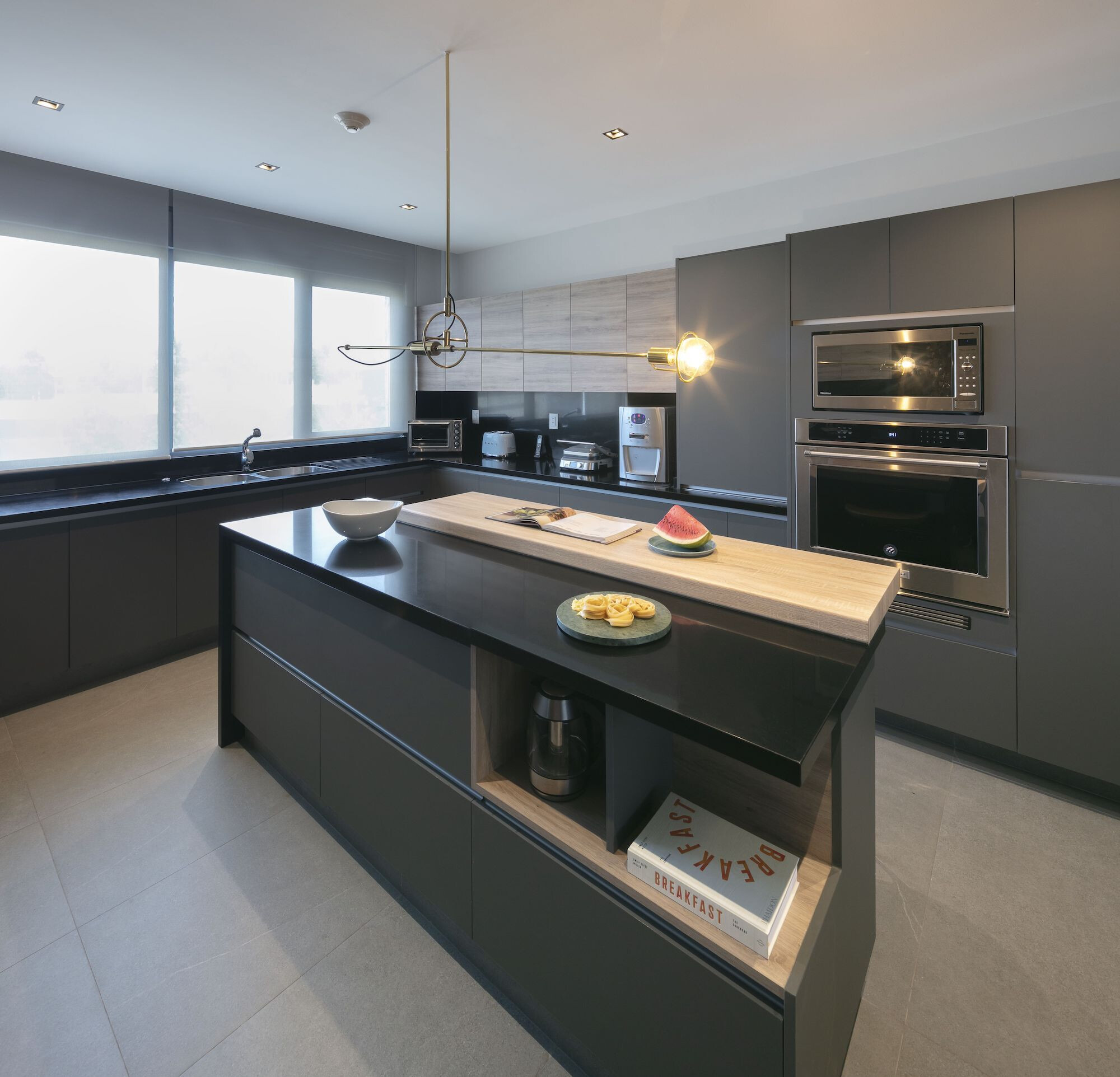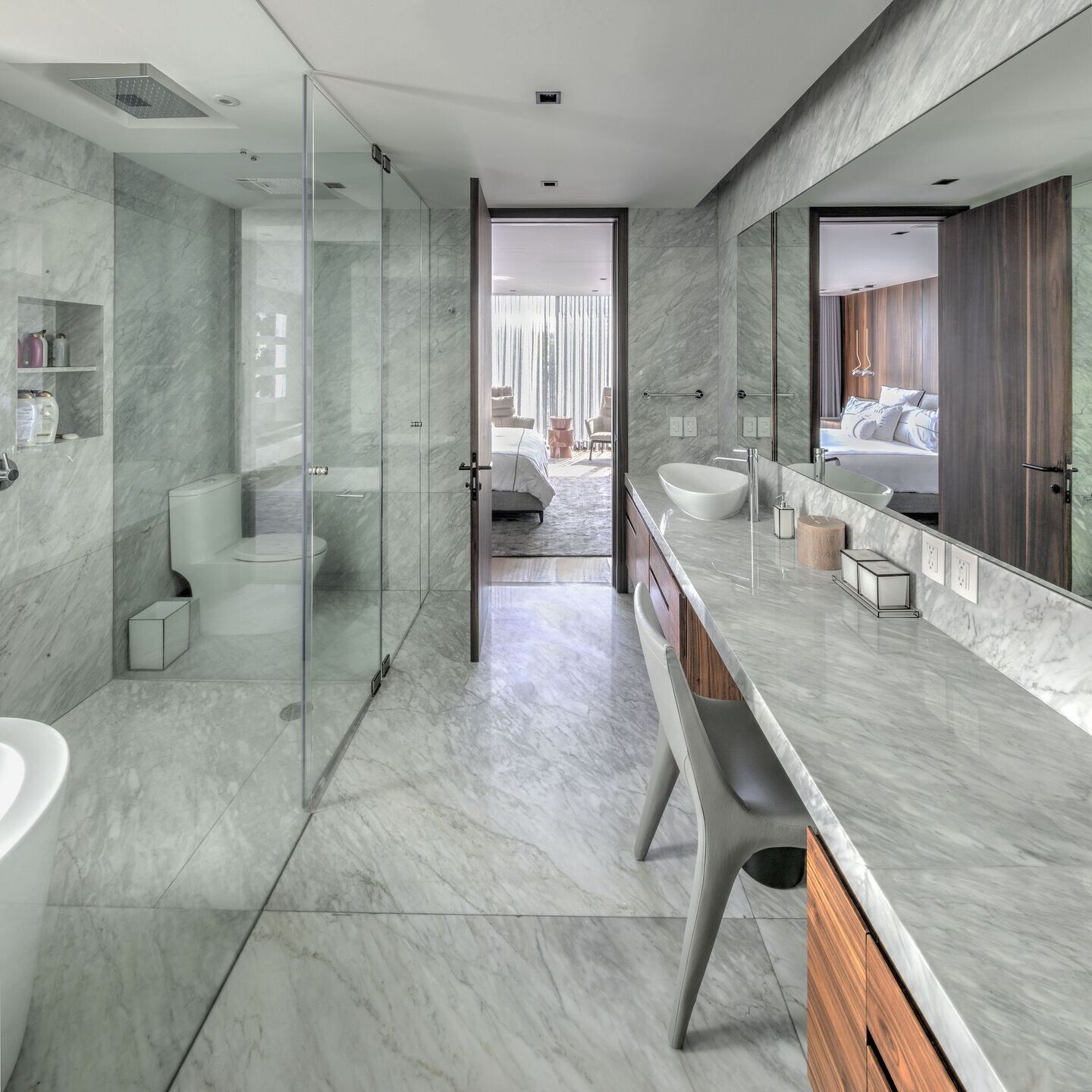 "We wanted all the areas to be lived in, to have good finishes and cozy and timeless atmospheres that do not go out of style over time," shared the architect Alberto Dana.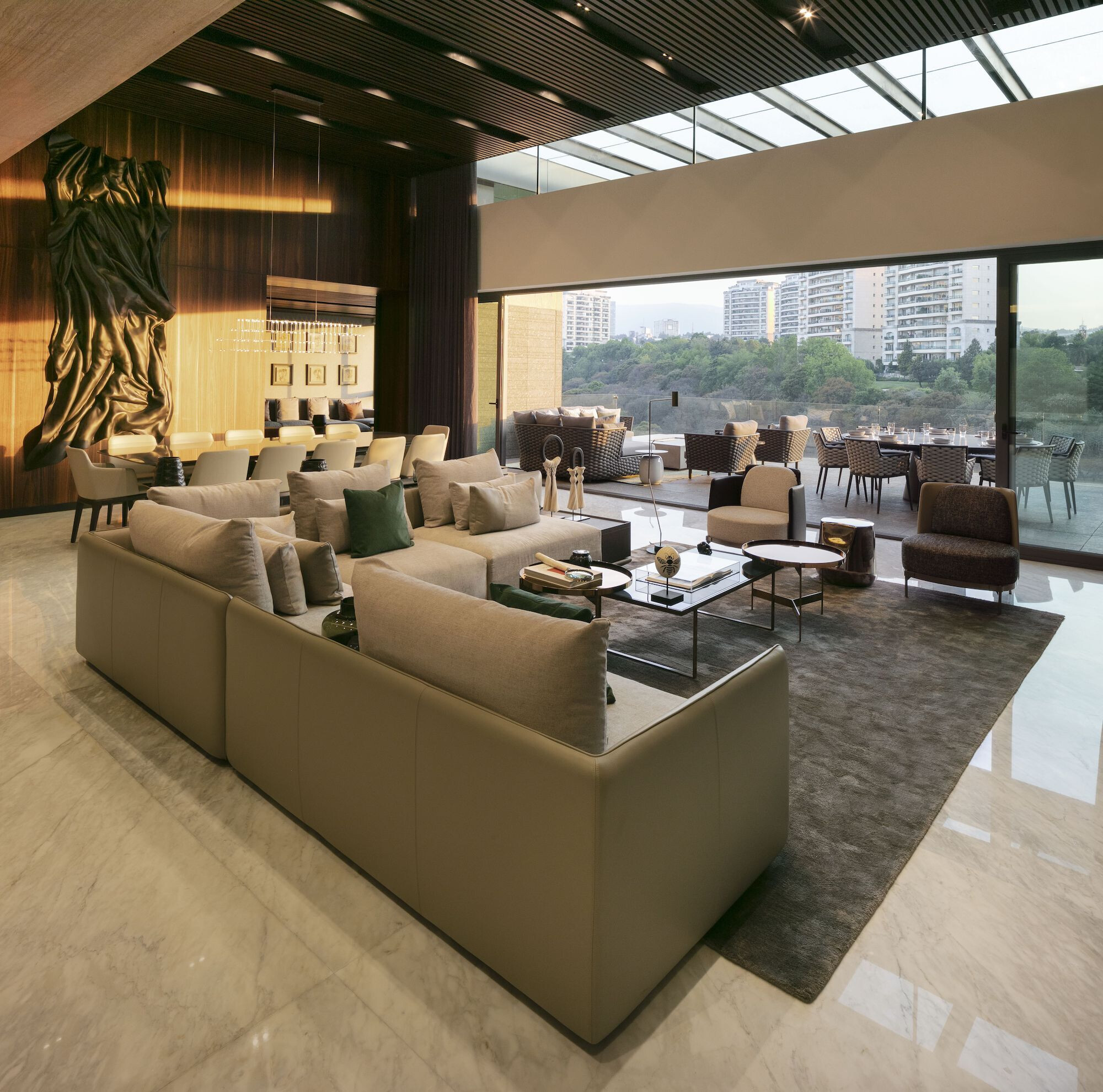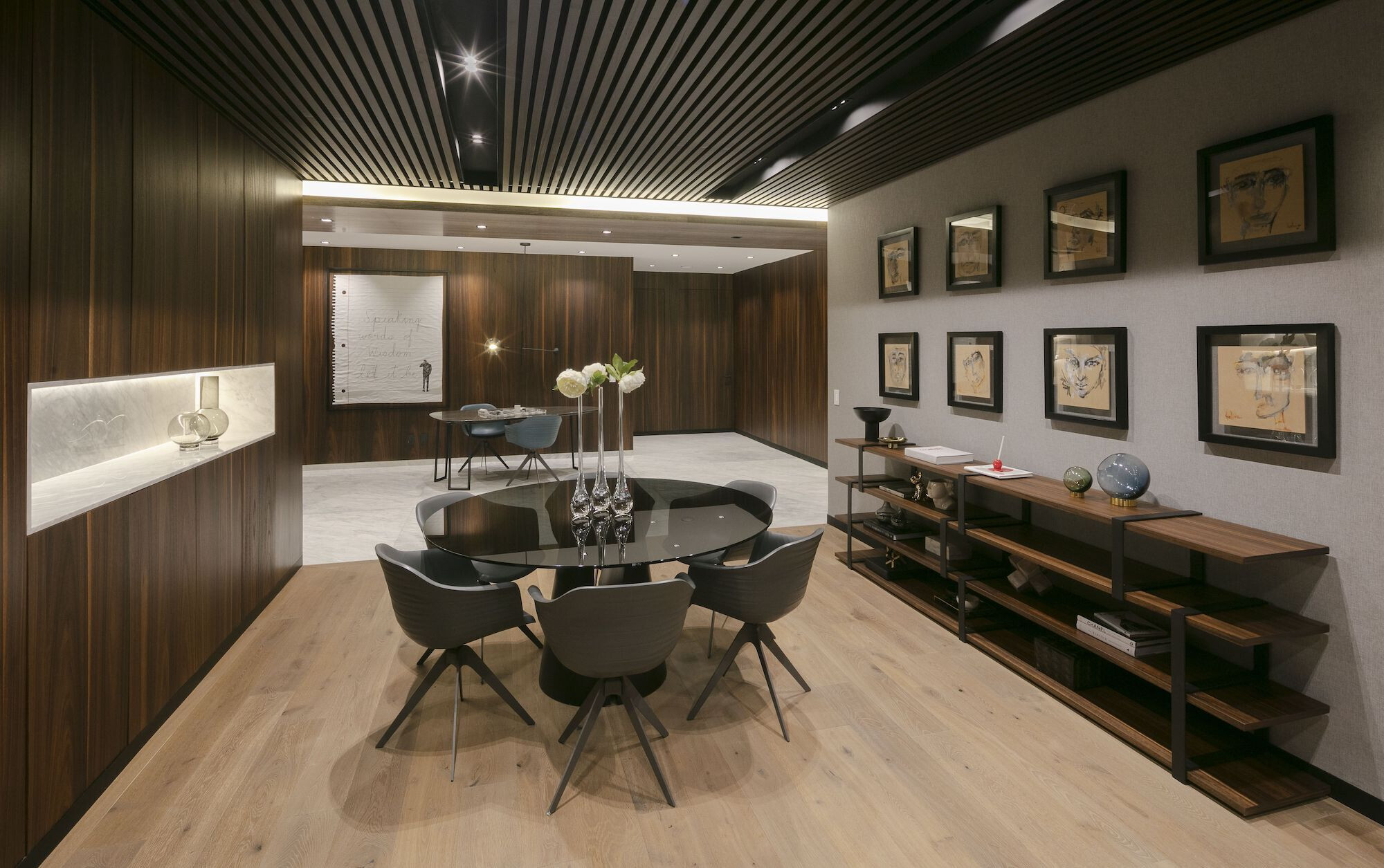 Team:
Architects: Concepto Taller Arquitectura
Photographer: Agustín Garza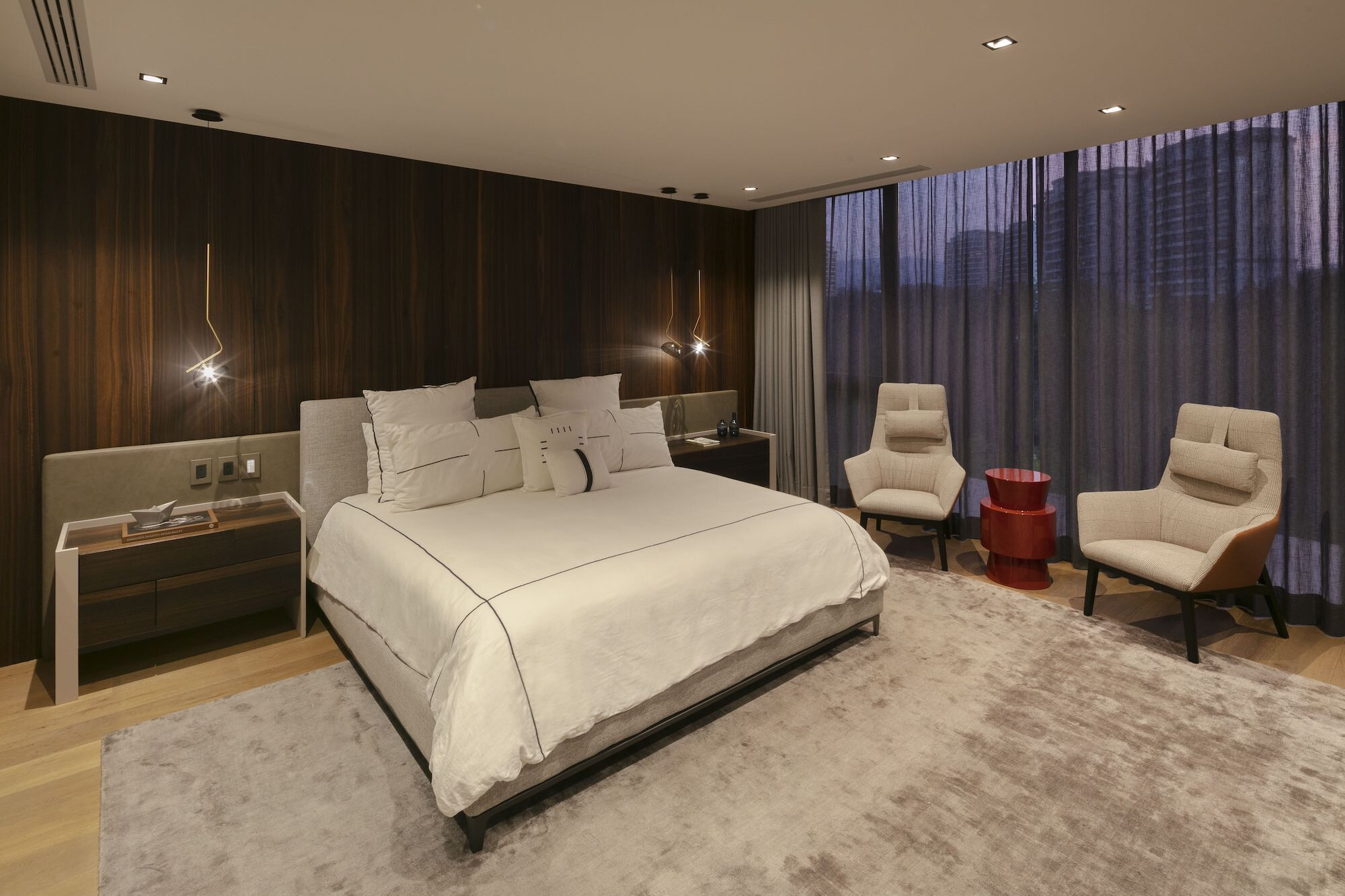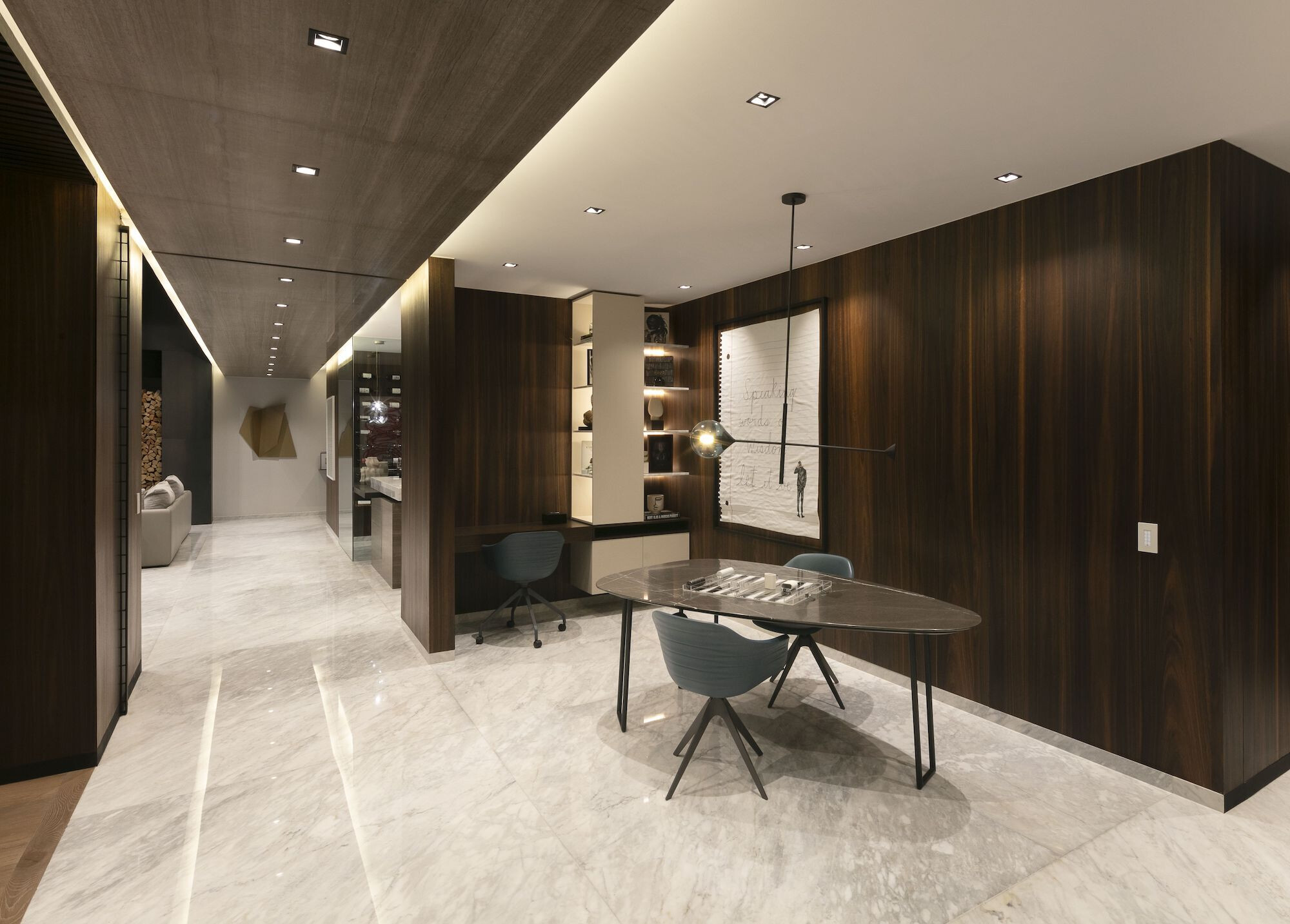 Materials Used:
Flooring: Calacata marble and La Legno wood
Doors: Verolegno Oak
Roofing: Wooden marimba Verolegno Oak Finish Main entrance hall Marble Grey wood leather finish
Interior lighting: Flos
Interior furniture: Camerich, Minotti, Arketipo, Catelan Italia y Poliform