In Shanghai's Times Square, this renewal of an existing commercial building stands nine-storeys in height and accommodates approximately 53,200 square meters of lifestyle shopping, fashion brands, and various restaurants. Inspired by theatrical concepts, the striking new façade features a dramatic 'stage curtain' made from aluminium pipes.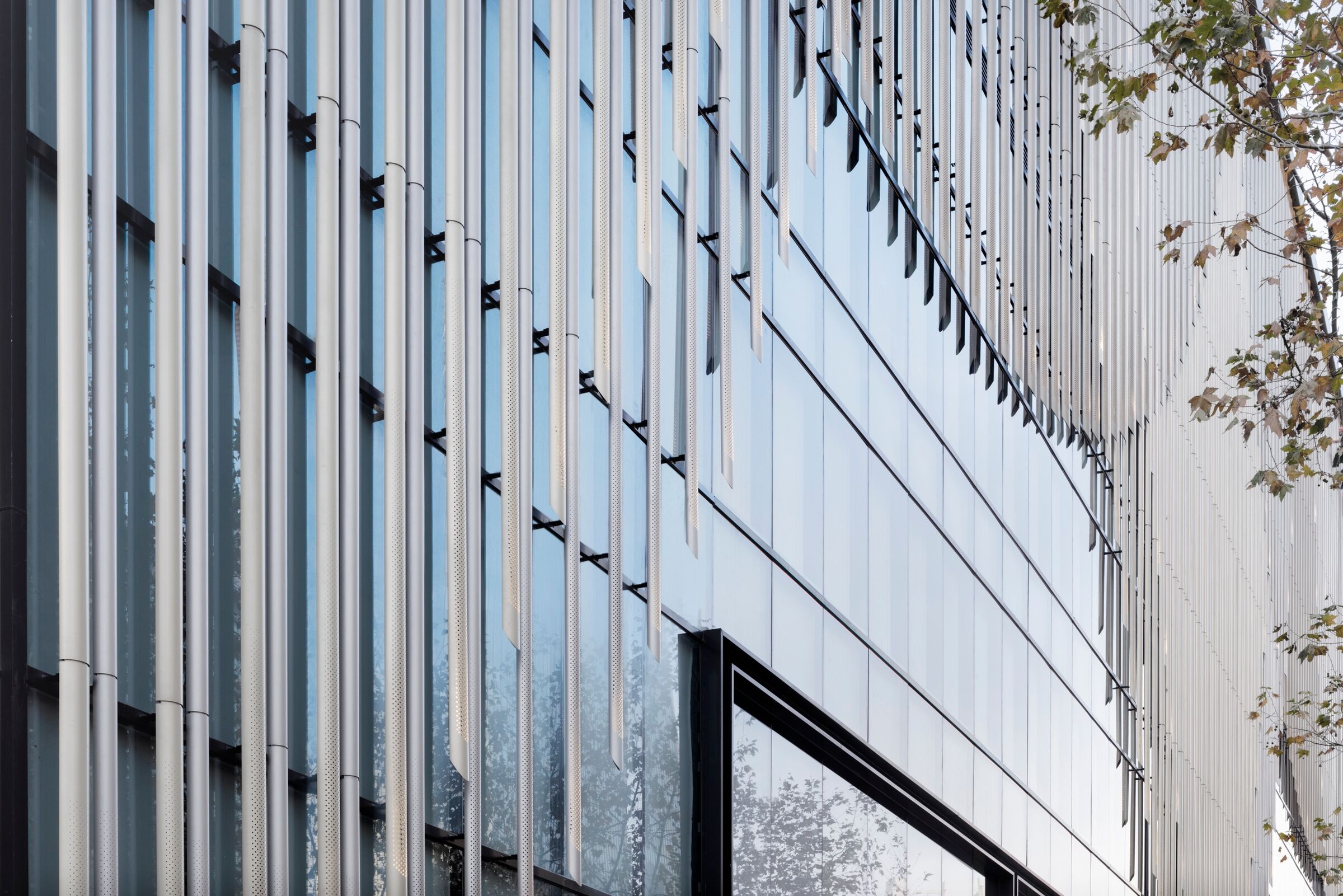 The building's existing structure had been rebuilt and rearranged multiple times previously, resulting in an incoherent circulation pattern. To resolve this, Nendo straightened out the building's central passage and relocated escalators to create a smooth circulation and shopping experience.
Also, well-like atriums were rearranged to shift gradually, revealing floors above and directing sight lines of traffic through the building.
According to the architects, this spatial reorganization draws from the successive acts of pasting through a ticket office and foyer, and then upwards towards a grand theater.
Furthermore, theaters are generally designed so that visitors in any seat have a good view of the stage. Likewise, the unfolding of spaces here deliberately draws the eye to the merchandise on display.
The exterior image of a draping stage curtain is carried over to the interior details with its likeness applied on the main pillars and stone wall finishes. Further, a box-seating area protrudes out into the atrium and a royal box-like VIP lounge was also added.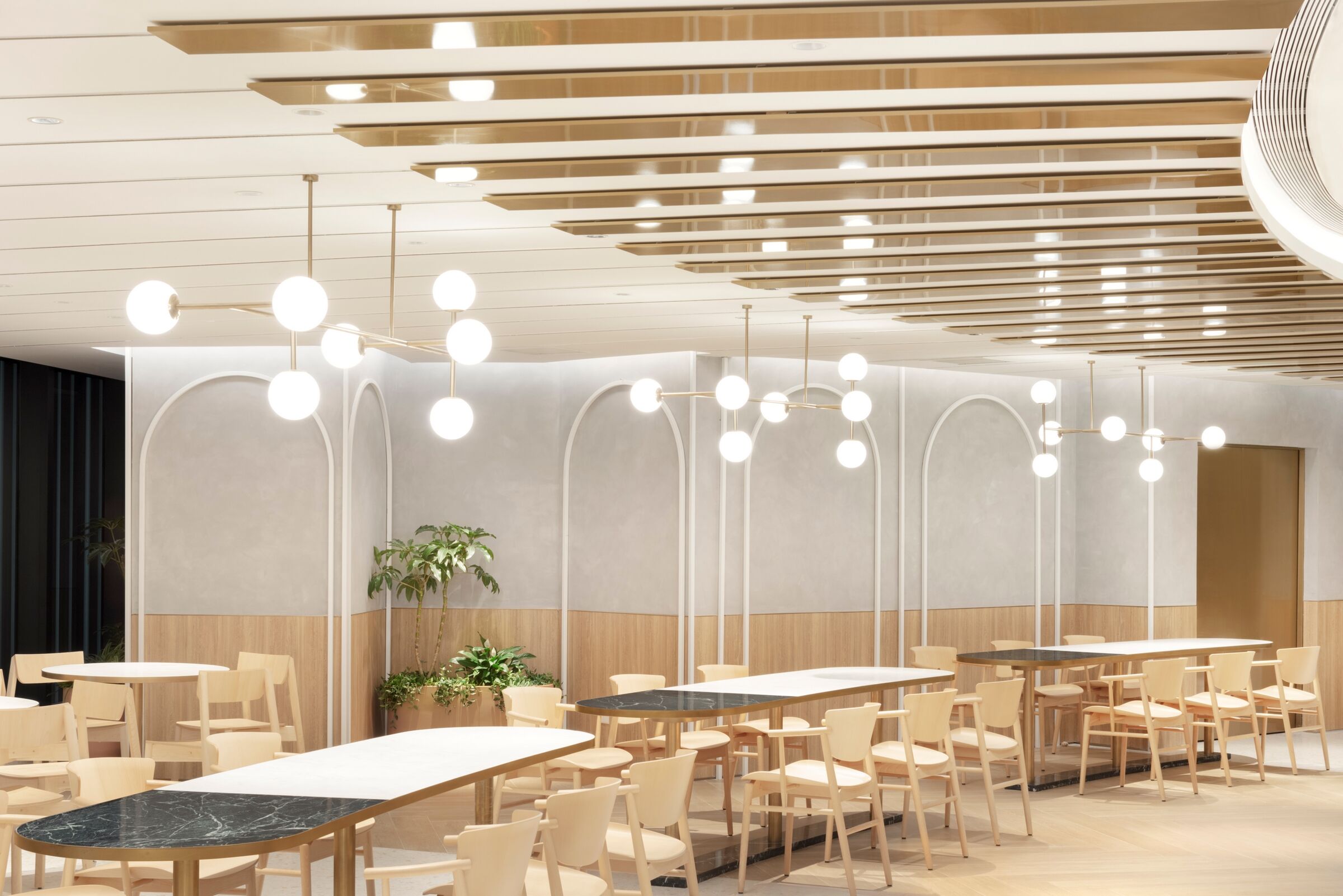 The interior is filled with multiple design elements reminiscent of a theater. The food court is evocative of a piano keyboard, for example, while the sundry shop floor has a spotlight motif. Finally, the interior signage plan was designed to reference the parting of curtains as a performance begins.