Located on the main road of Shiyihe Village in Shantou, Future Artspace H seeks to integrate public life into the market by introducing art, thereby giving new meaning to the rural neighbourhood. Designed by AD Architecture, the project breaks away from the conventional boundaries of design, creating an art space that speaks for the city and society.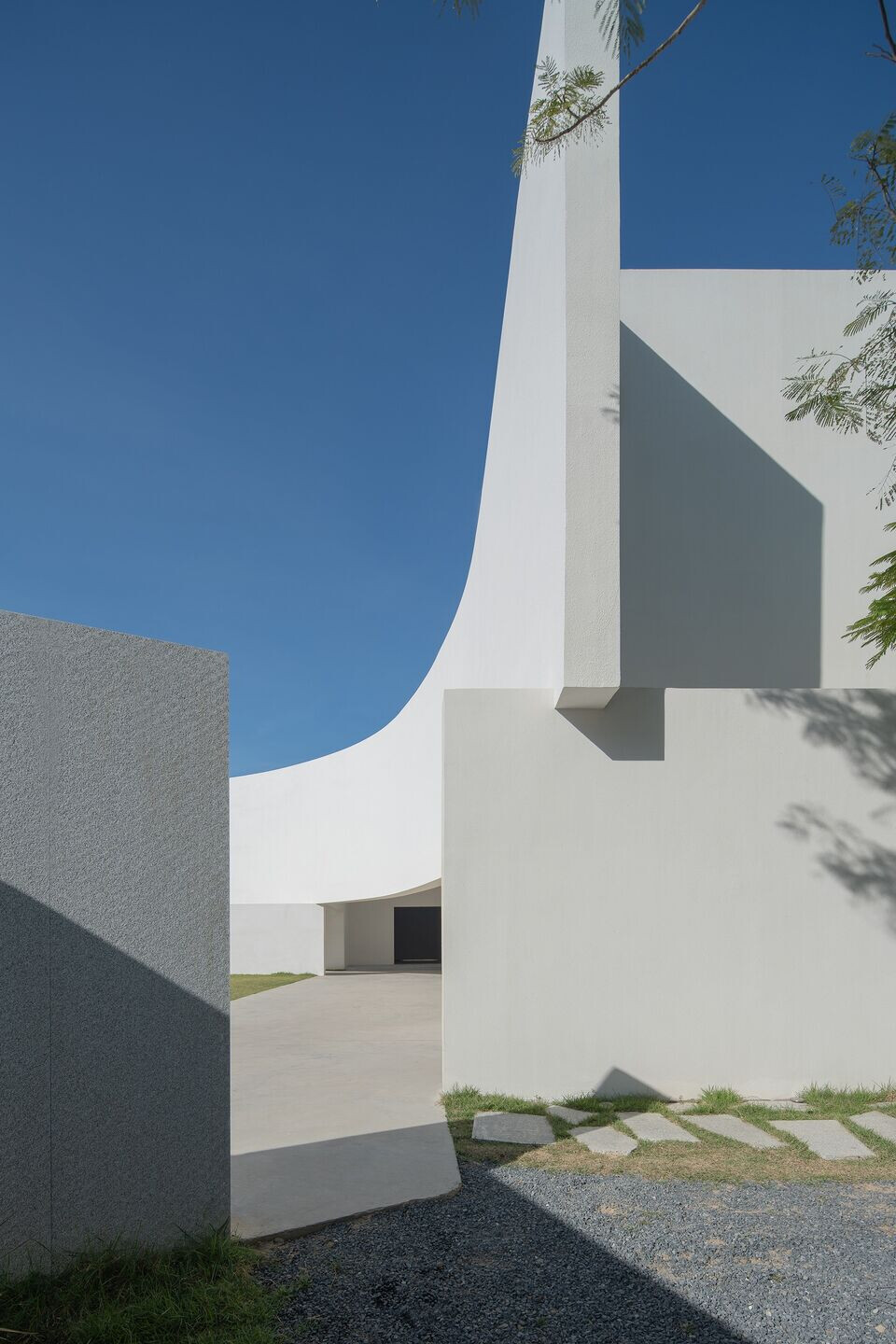 Having witnessed the incoherent evolution of the rural landscape first-hand, which changed the harmonious character of the village, the architect intends to interject commercial art in the pursuit of rural renewal. The project intentionally leaves voids within to offer opportunities for commercial operations. The designed space adapts to different uses, resulting in "undefined possibilities".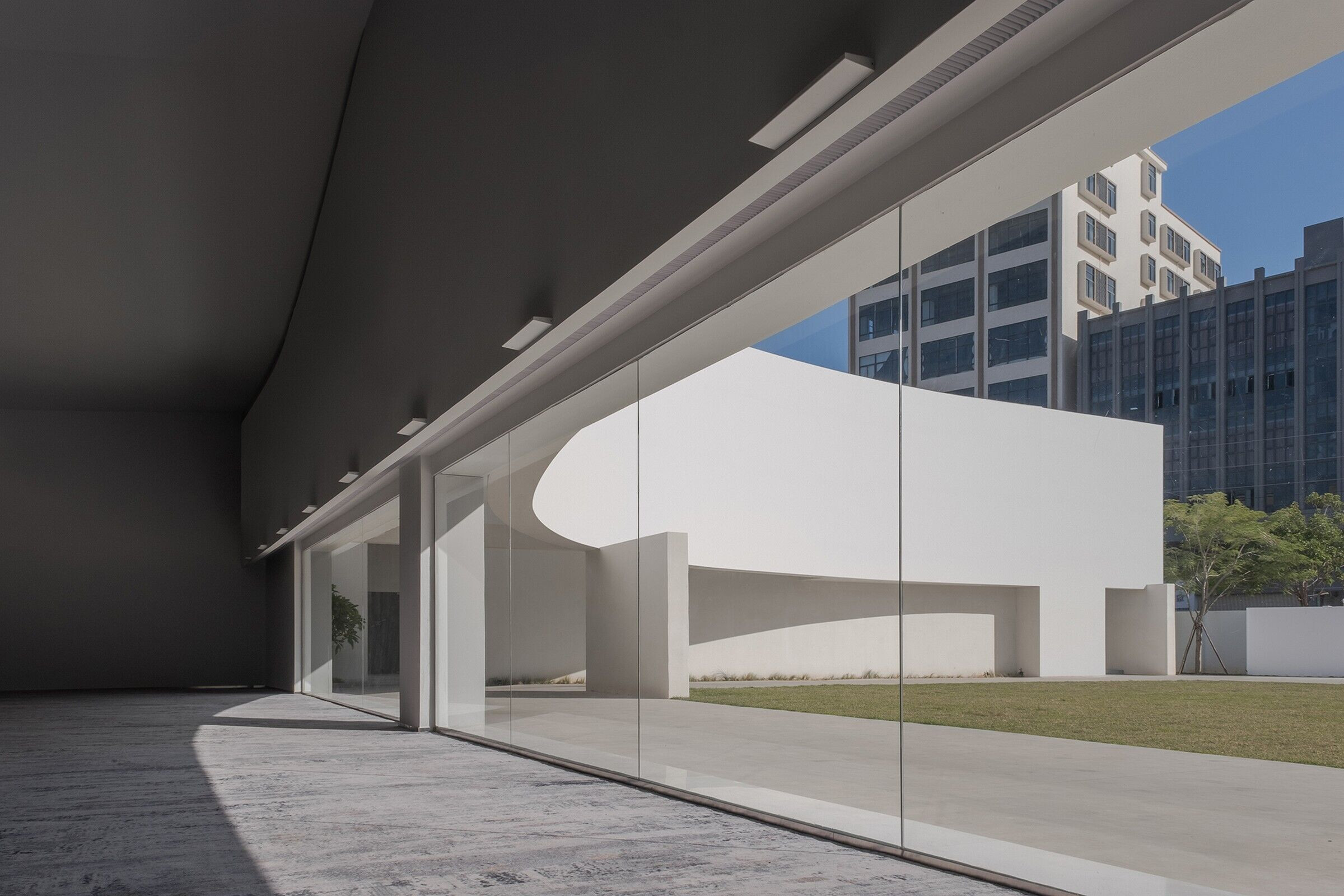 The structure beautifully plays with geometries showcasing an abstract form and keeping art and people central to the theme. Deriving from the idea of traditional courtyards, the project creates multiple contemporary inner and outer yards encouraging social interaction as well as a connection between the outside and inside.
Gently sitting on the site, the project was conceived as a simple steel structure with massive white walls giving a touch of minimalism. The building features an iconic curving roofline establishing a visual identity that enriches the village through art.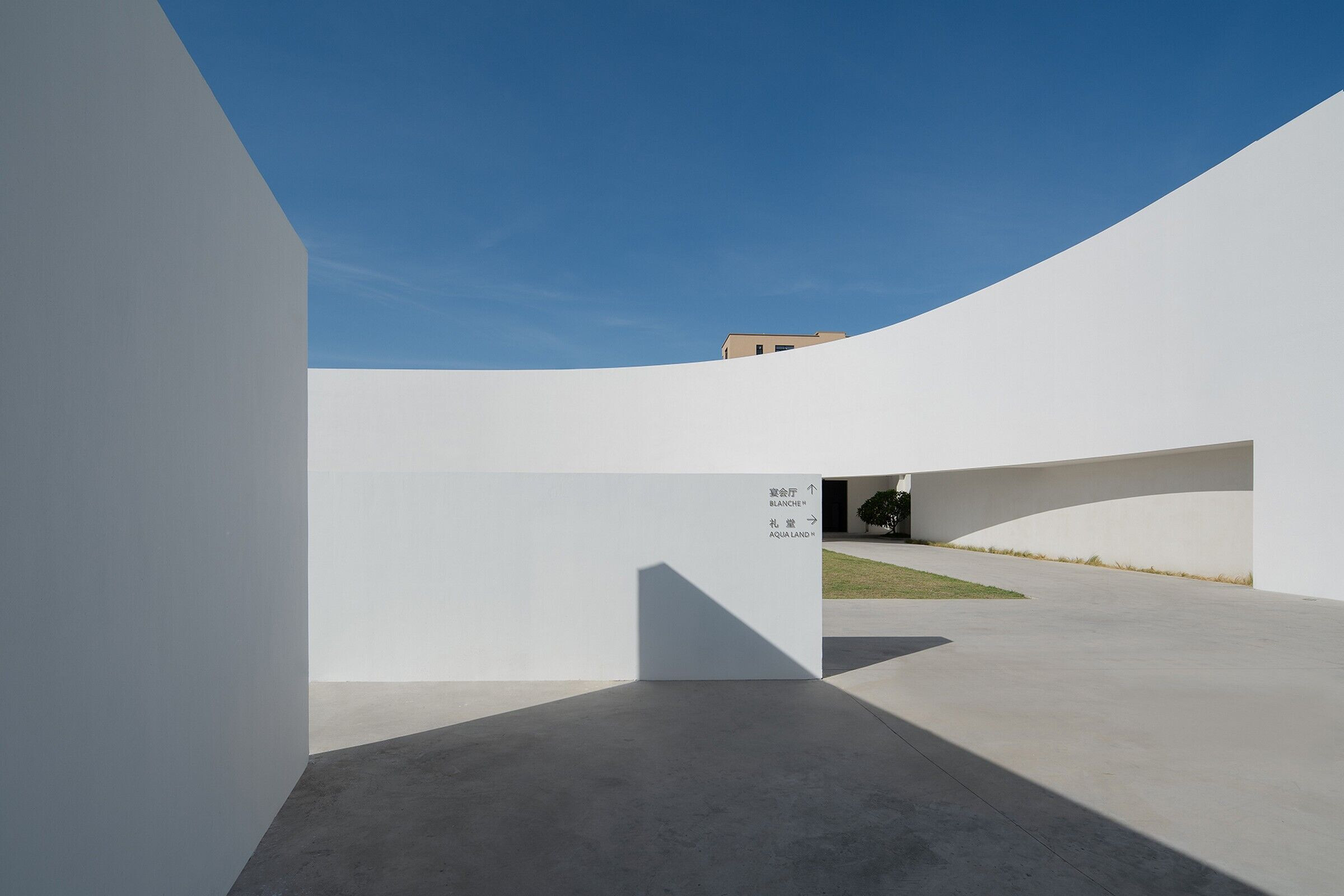 Changing light and shadows add dynamism and enhance the perception of space through movement. Therefore, the combination of art and design with a sense of affinity results in a modern and inclusive people-oriented space.