In Zaragoza, Spain, an old industrial building has been transformed by Tangram Arquitectura + Diseno into a new office and warehouse space for internationally successful company 78 Seventy Eight.
Immersed in an industrial environment, the refurbishment is characterized by a versatile interior space thanks to a series of metal trusses integrated into a sawtooth roof with skylights that bathe the interior with natural light. Sober finishes and large outdoor space are further defining features.
The incorporation of exterior space into the project was made possible by converting the old parking lot into a natural barrier, thus transforming a somewhat hostile environment into a more human, controlled natural atmosphere with a new green area.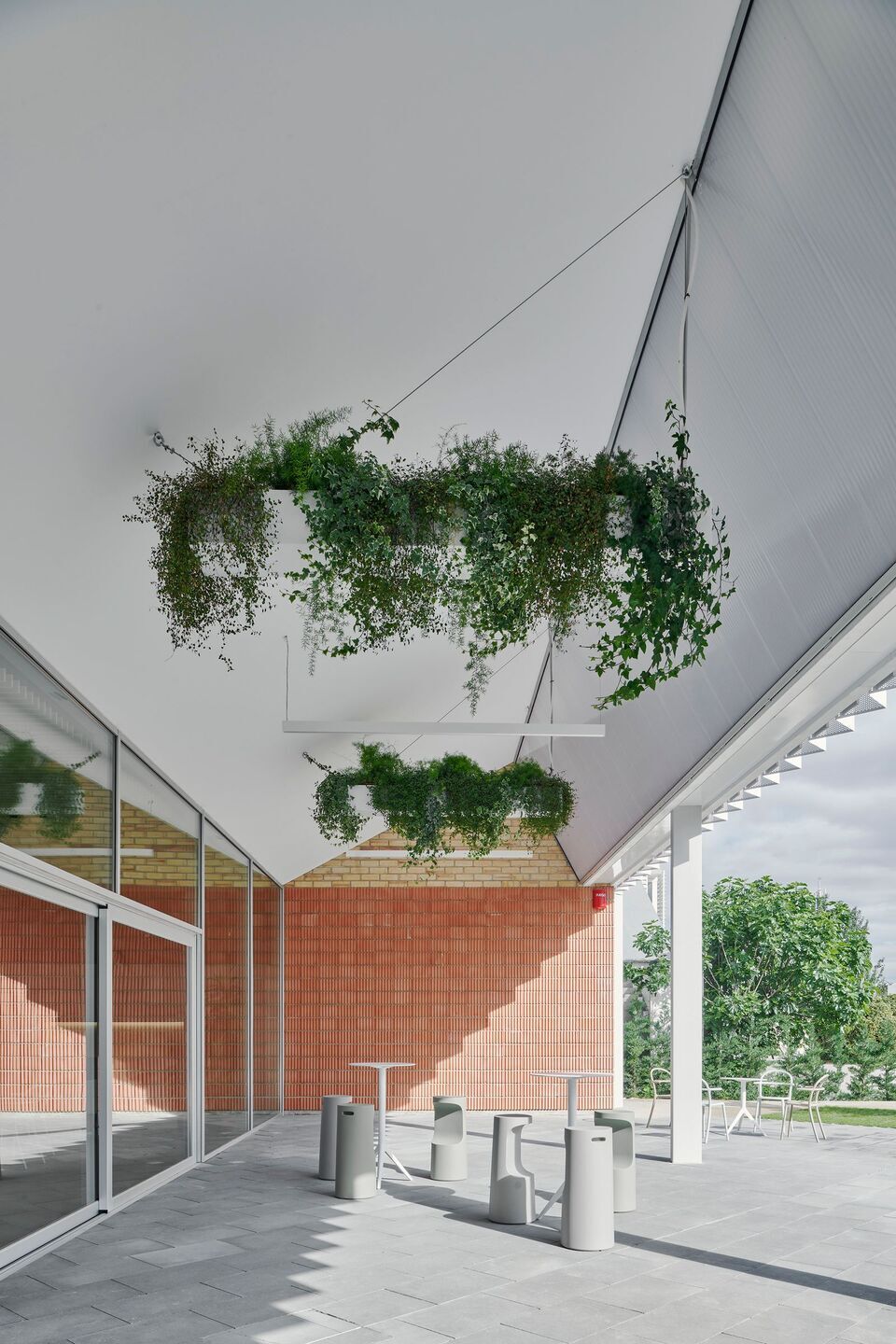 The new programme inside is arranged longitudinally, as a continuation of the exterior. On the first line and in direct relation to the porch are the reception, the office, and a series of informal spaces that encourage interaction and collaboration between employees.
Exterior textures include exposed brick and its different surfaces, natural American pine wood, and transparency of and reflections of the glass together with skylight.
Together with a study of acoustics, the result is a warm, working environment.