In Melbourne's beachside suburb of St Kilda, the Victorian Pride Centre is the first purpose-built centre for LGBTQI+ communities in Australia. With a distinctly tubular facade, the five-story building offers the queer community access to various services and safe spaces. Brearley Architects and Urbanists and Grant Amon Architects were chosen to design the Victorian Pride Centre following an open call competition in 2018.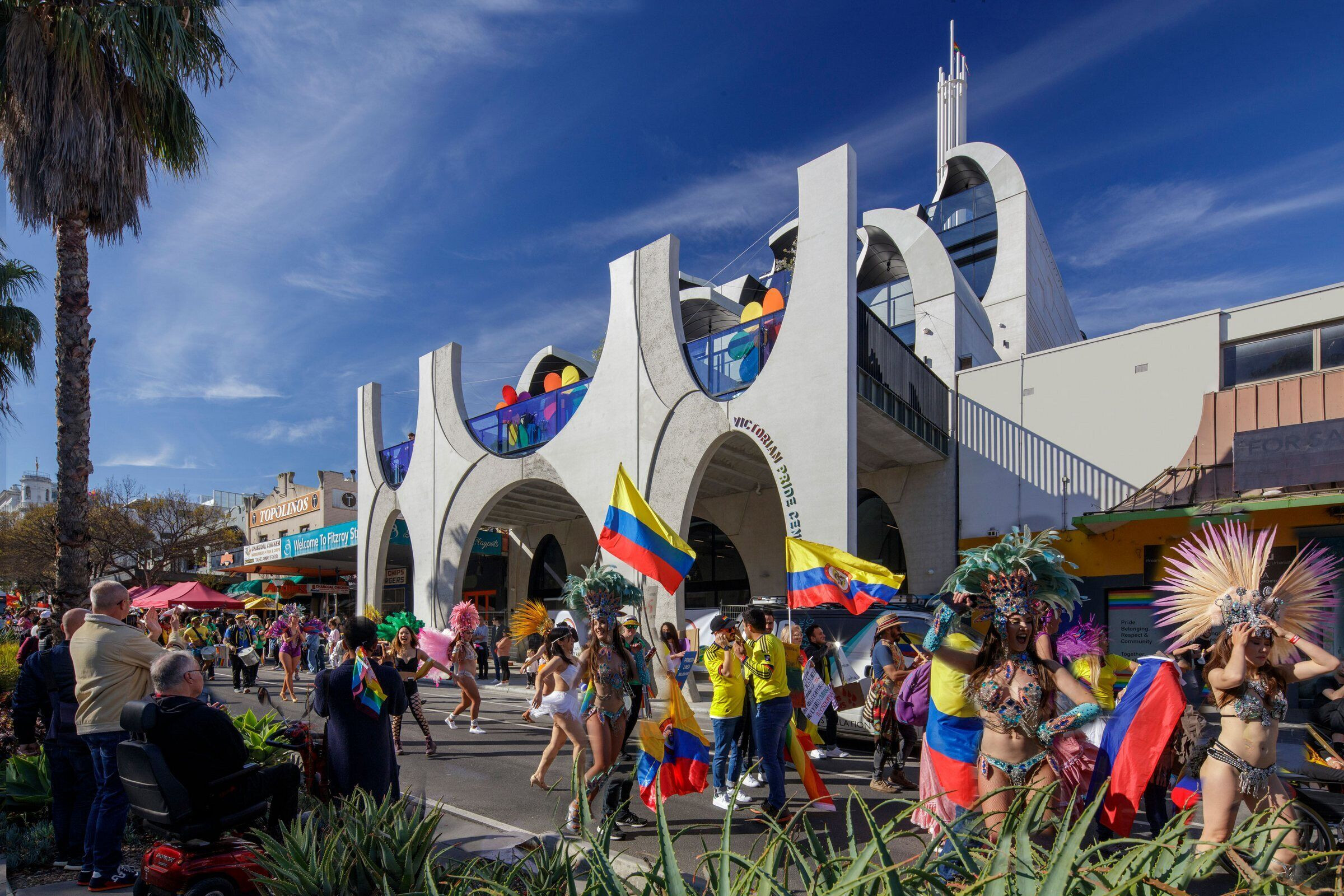 The landmark project accommodates numerous organizations and hosts a wide range of groups for meetings, events, and projects. The building includes a health and welfare centre, bookshop, gallery, and theatre. A café, rooftop space, and community garden are planned for later this year.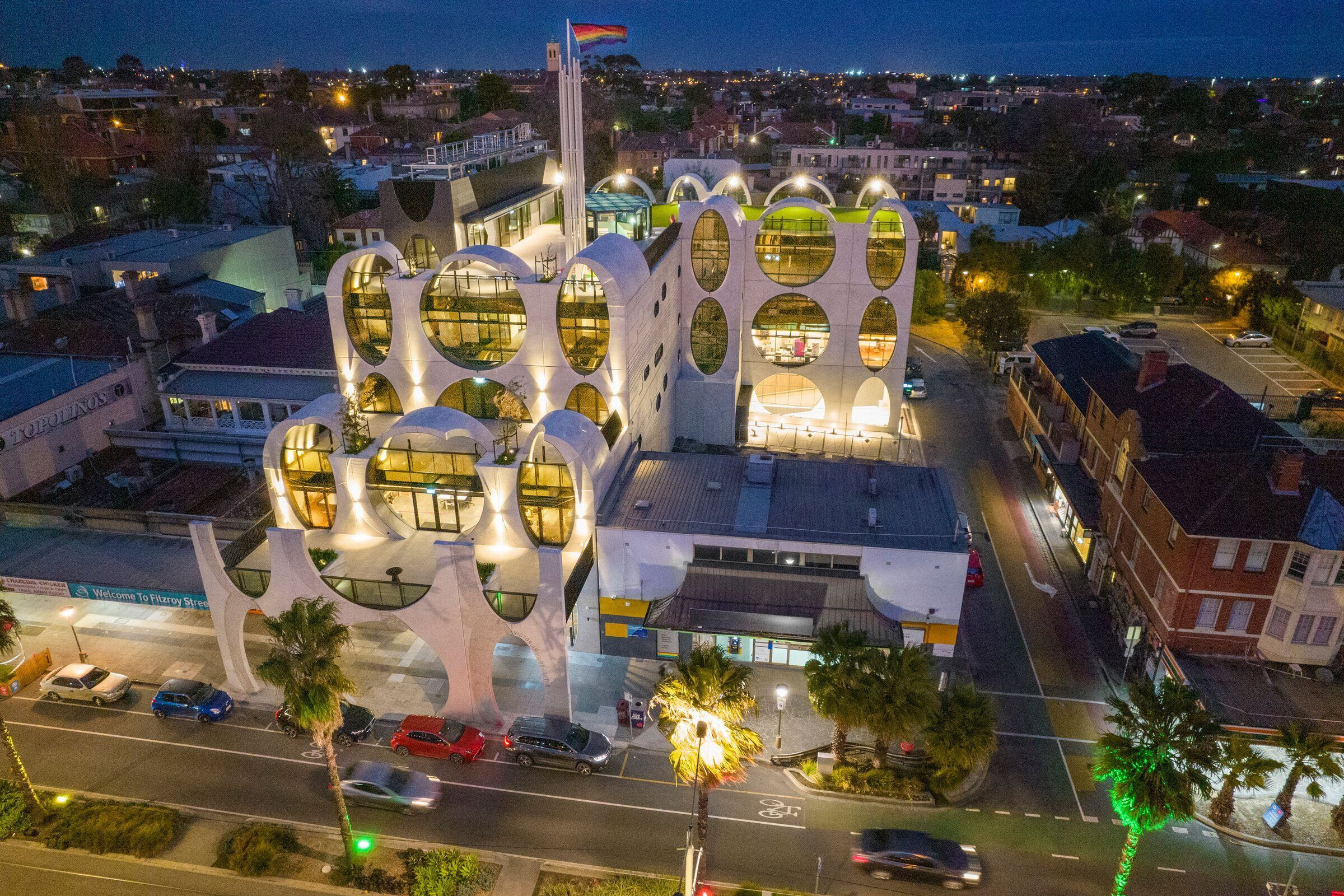 The building's form is conceived as a collection of tubes arranged in a stacked manner. As the tower grows taller, the volumes stagger further from the street. Circular and oval-shaped cut-outs in the façade provide the opportunity for a shaded portico on street level, while the terraces above offer viewing areas for street parties and public events.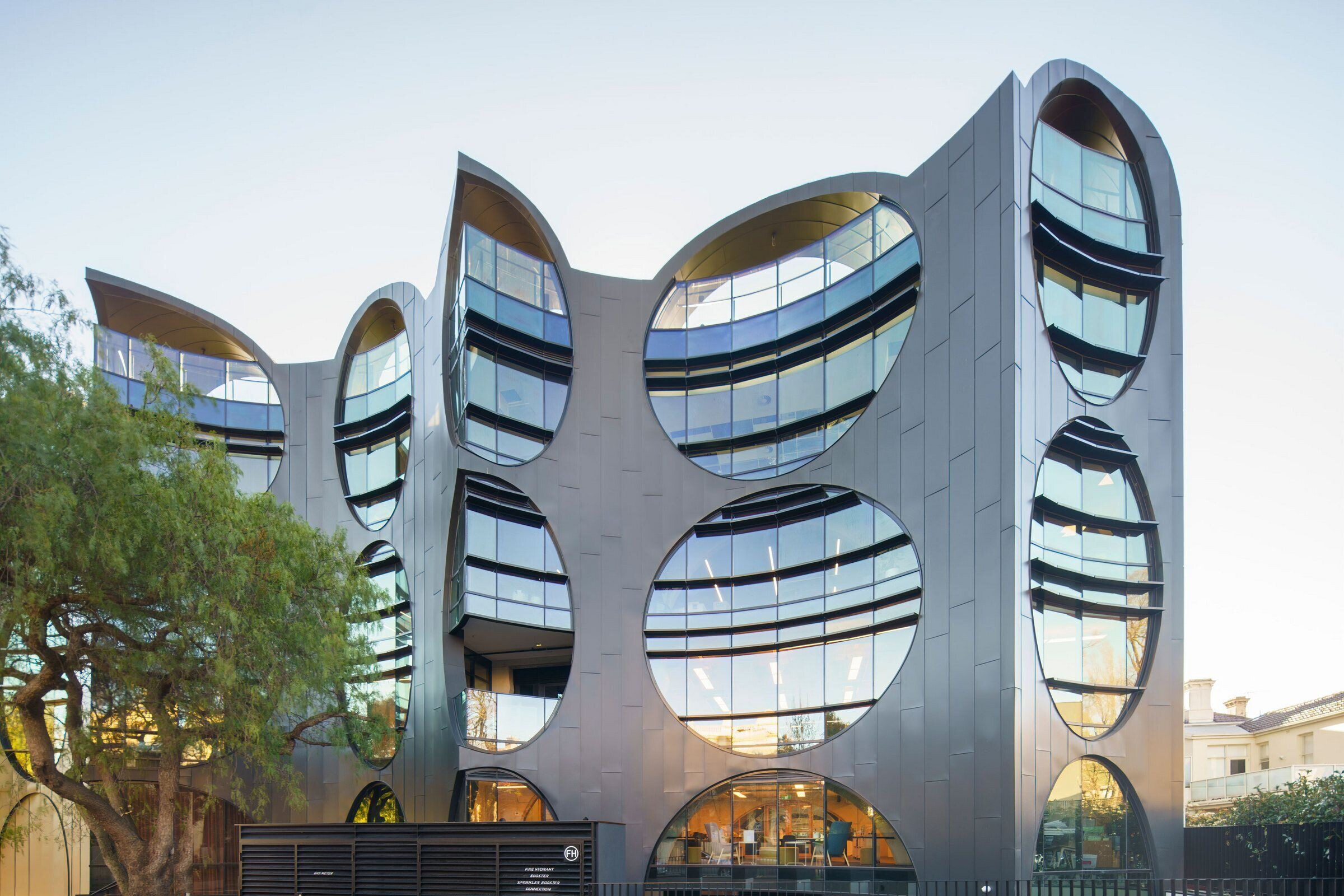 The façade concept continues to the inside with tubular forms running linearly through the building, forming tunnels and subtly defining spaces. Structural concrete and services, including piping and electrical components, are exposed against a background of warm timber, vibrant ceramics, and velvet fabrics.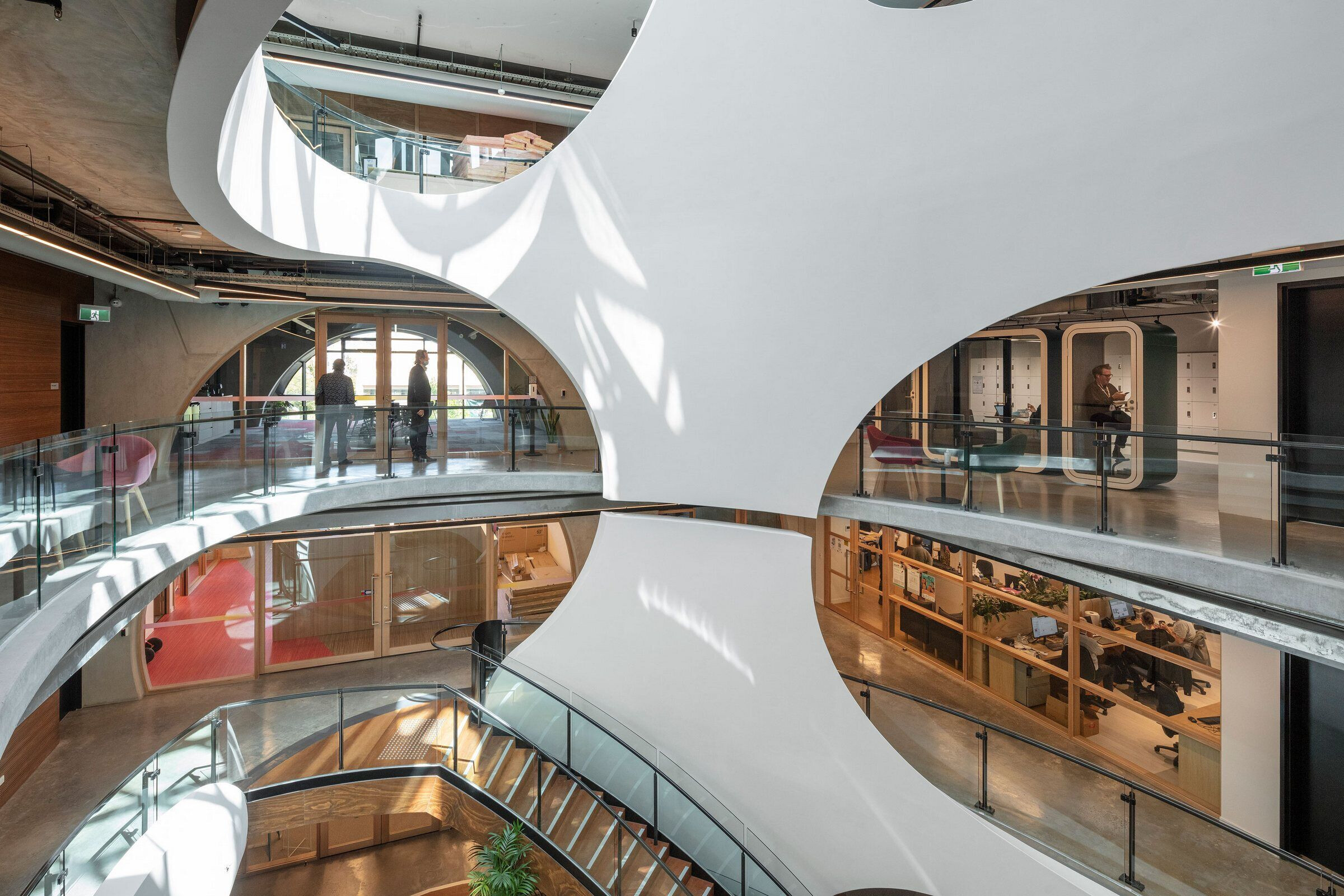 A triple-height atrium at the heart of the building is flooded with natural light thanks to a curving, freeform skylight. The atrium includes an informal, wood-lined amphitheater, curving staircase, and sculptural, white-painted walls.