The year is 2021: A chain reaction of catastrophes has decimated Earth's population - the UN urges survivors to colonize the safe havens being constructed on Mars. As an army of human-like robots sculpts these sanctuaries, Mars becomes the new techno-utopia of the solar system.
From Philip K. Dick's book "Do Androids Dream of Electric Sheep?"
Do Androids Dream, transformed into the film Blade Runner, was set in the neon-lit Los Angeles of the future, but one technological seer at Autodesk, in nearby San Francisco, is aiming to bring the most utopian elements of its predictions to life today.
Dr. Hui Li, creator of "Project Electric Sheep," is spearheading Autodesk's cutting-edge campaign to enhance robots with artificial intelligence, to enable them to collaborate with humans, initially on avant-garde building sites here on Earth.
Principal Research Scientist at Autodesk's Robotics Lab, Li says she wants to speed up one future unveiled in the dreamy sci-fi novel, with the development of super-intelligent robots educated to construct buildings that help restore the biosphere of the cities around them.
In just five years since its inception, this lab has skyrocketed into the constellation of outposts around the world leading the integration of robotics into architectural breakthroughs.
In the latest expansion of Project Electric Sheep, Li has joined forces with the vanguard robotics research base founded by architects Fabio Gramazio and Matthias Kohler at the Swiss Federal Institute of Technology (ETH) Zurich. These new design allies aim to co-develop robotic systems that can build the mass timber habitats that might dominate the ecologically rebalanced cities of the next decades – pristine oases that replace the climate-destroying centers of centuries past.
Since the beginning of the new millennium, the path-breaking Swiss coder-designers have astounded aficionados of art and architecture, and the technorati, at sites like the Venice Biennale with droids programmed to build the intricate, curved geometry of pavilions formed of bricks or timber.
In the new experiment with ETH, Li says, she has built digital twins of robots inducted into the project, and is using advanced machine learning to teach them ancient techniques on joining notched beams together.
Inside her studio at Autodesk's Technology Center, on a pier lapped by the azure waves of the San Francisco Bay, Hui Li is surrounded by an international contingent of robots, including Titan-size Kuka bots from Germany, silvery cobots crafted by Denmark's Universal Robots, and Pandas recruited from Munich.
In a virtual reality "university" Li has designed to teach her robotic undergraduates, she demonstrates the timber building process for the Kuka avatars, and then tests their progress in the physical world.
"Project Electric Sheep," she explains, revolves around "how we can make robots learn in virtual reality and make the learning applicable in the real world."
The simulations she is developing, she adds, are "getting better in terms of algorithms, computation and speed."
The robots, which are equipped with advanced cameras and force torque sensors and are plugged into a massive cloud-based database of 3D images, rely on sophisticated neural networks to recognize and classify the visual world around them. "They also rely on neural networks," she explains, "to recognize and react to the sense of physical touch."
Part of this "deep learning" process, Li says, involves refining the imagery and physics of the virtual simulations so they more perfectly mirror the Newtonian world. As the robots learn and evolve, the next phase in the project is to deploy them "to build an architecture-scale structure."
Before the link-up with ETH Zurich, Autodesk's Robotics Lab teamed up with Achim Menges, head of the Institute for Computational Design at the University of Stuttgart in Germany, who has been at the forefront of robotically constructing surreal hyper-tech pavilions that mimic the morphology of honeycombs, undersea sand dollars or the translucent wings of beetles.
Their jointly designed Hive Pavilion was assembled by teams of collaborative robots and humans, supervised by an AI-powered "foreman engine" that sent out building instructions via specially adapted Apple watches and iPhones.
Last year, Autodesk robotics scholars based in Boston helped the start-up studio AI SpaceFactory seize the crown in NASA's 3D Printed Habitat Challenge, a contest aimed at robotically assembling a human outpost on another planet.
Hui Li has been closely following advances made worldwide in machine learning and simulations for extraterrestrial architecture, and is especially suited to build on these breakthroughs: she earned a Master of Science degree in aeronautics and astronautics, and then a doctorate in artificial intelligence, from the elite Massachusetts Institute of Technology, whose graduates and professors have collectively won eight dozen Nobel Prizes.
After collaborating with NASA on designing AI for robotic rovers, Li says she has been impressed by accelerating progress in off-planet construction.
European Space Agency astronauts on the International Space Station have been experimenting with remotely piloting rovers across ESA's tech center in Noordwijk, the Netherlands, as their super-size spacecraft spins around the planet at 28,000 kilometers per hour. These maneuvers could lay the groundwork for astronaut-architects on the Gateway lunar orbiter to operate - like Space Age marionettes - squadrons of robots building the first human base on the Moon in the 2020s.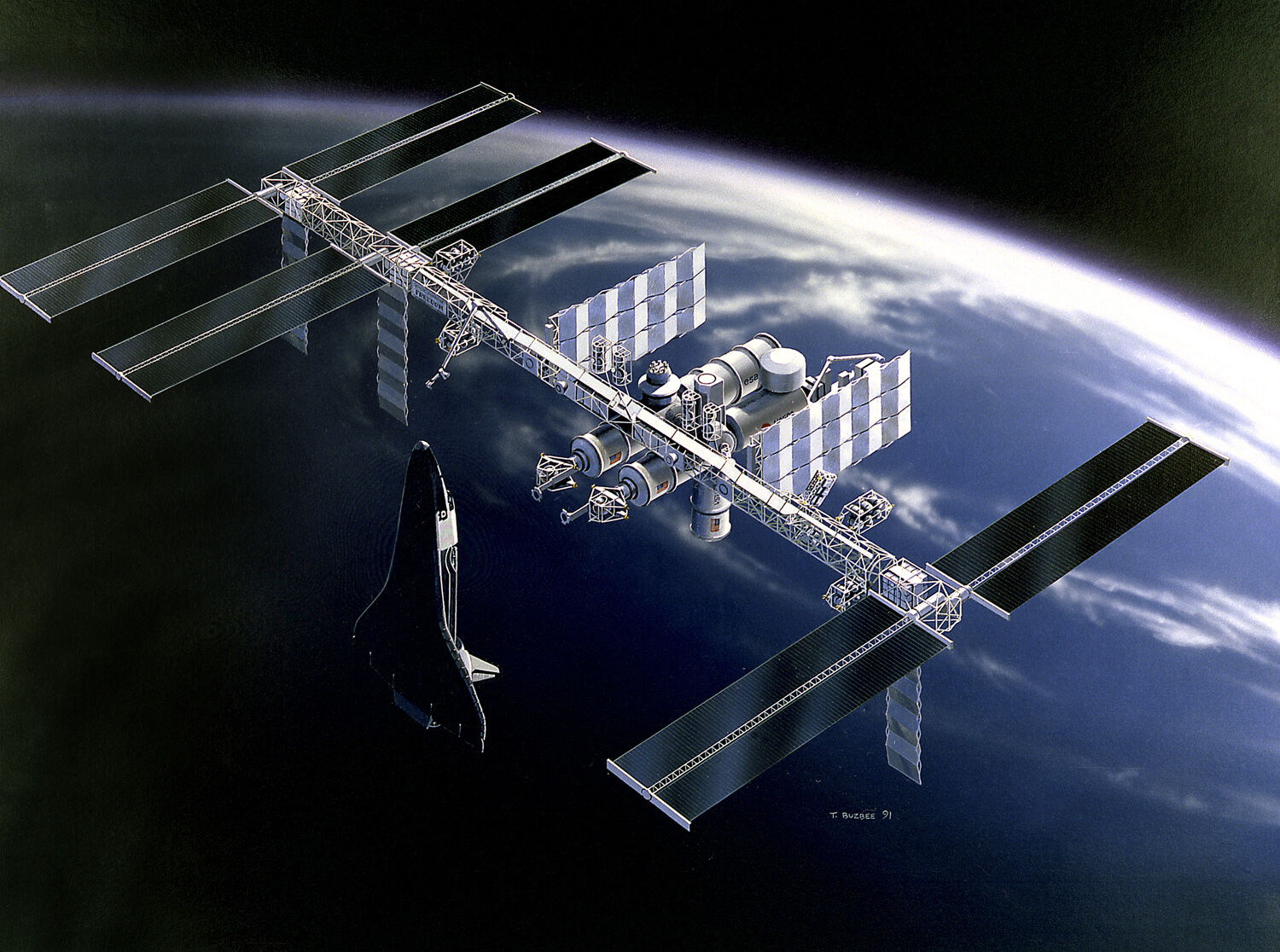 Meanwhile, some of the globe's most technologically advanced architecture ateliers, including Hassell and Foster + Partners - both early winners in NASA's Habitat Challenge - have been testing swarms of autonomous robots that could be rocketed to the orange-red dunes of Mars to construct an exploration outpost before the first astronauts touch down.
Could the breakthroughs now being made by Autodesk's Robotics Lab likewise push forward the deployment of next-generation robots to begin building the first domed oases aimed at transforming Mars?
"We are now working on the necessary technologies," Hui Li says, "for that future to exist."