Situated in the Hollywood Hills at the edge of a steep promontory, the private residence Bellgave by SAOTA is open to spectacular views from downtown Los Angeles to Santa Monica. The positioning of the house further offers glimpses of Pierre Koenig's modern-era icon, the Stahl House (Case Study House No. 22), which sets the architectural context for Bellgave.
Drawings from the Stahl house and other ground-breaking Los Angeles Case Study Houses, Bellgave reprises and advances some of the pioneering inventions that lead to the distinctive indoor-outdoor lifestyle that has become synonymous with Los Angeles.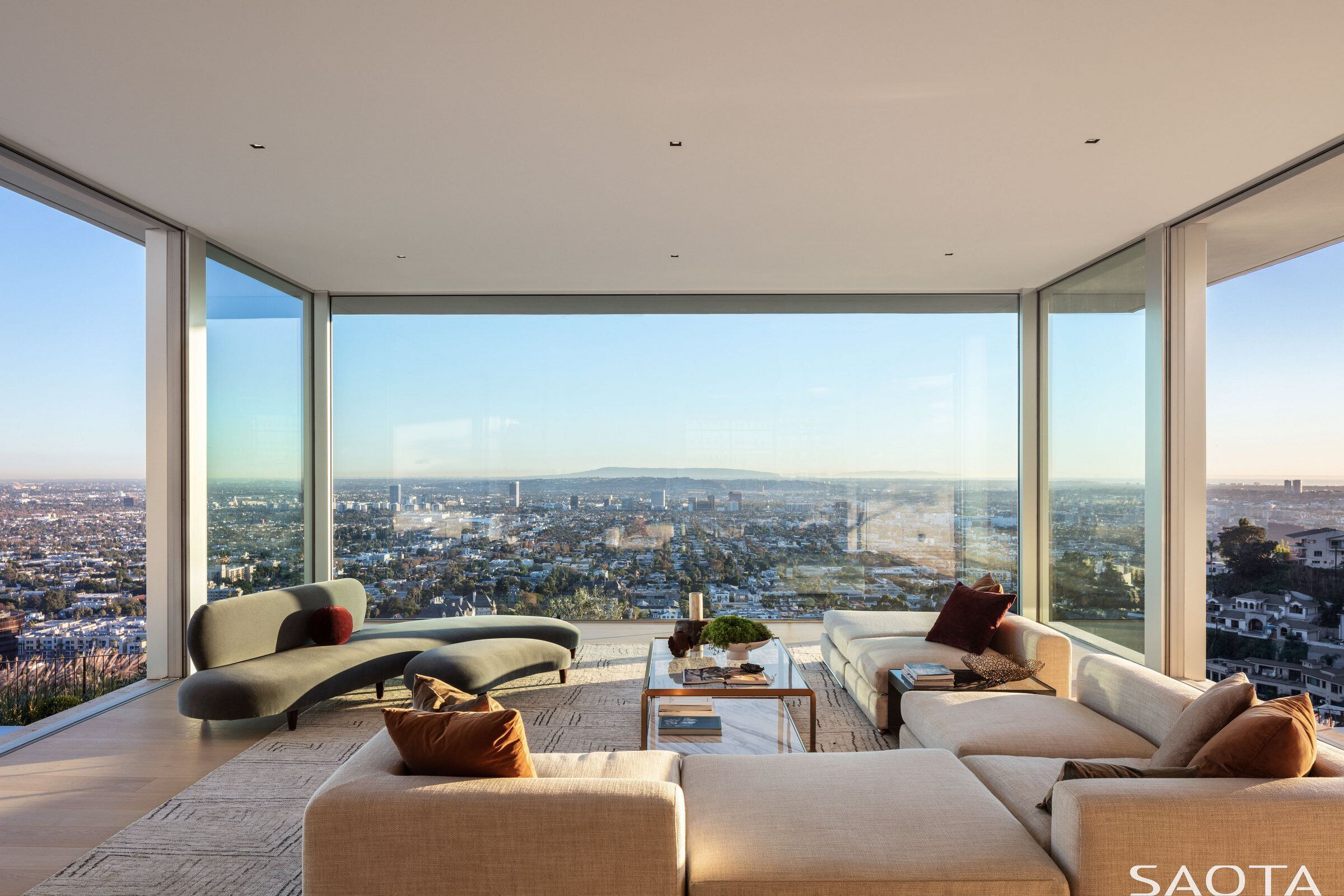 Like the Stahl House, Bellgave's main living area is raised on a platform of pillars and positioned as a cantilevered glass box that projects outwards towards the view. A rim-flow pool along the edge of the deck reinforces a sense of 'floating.'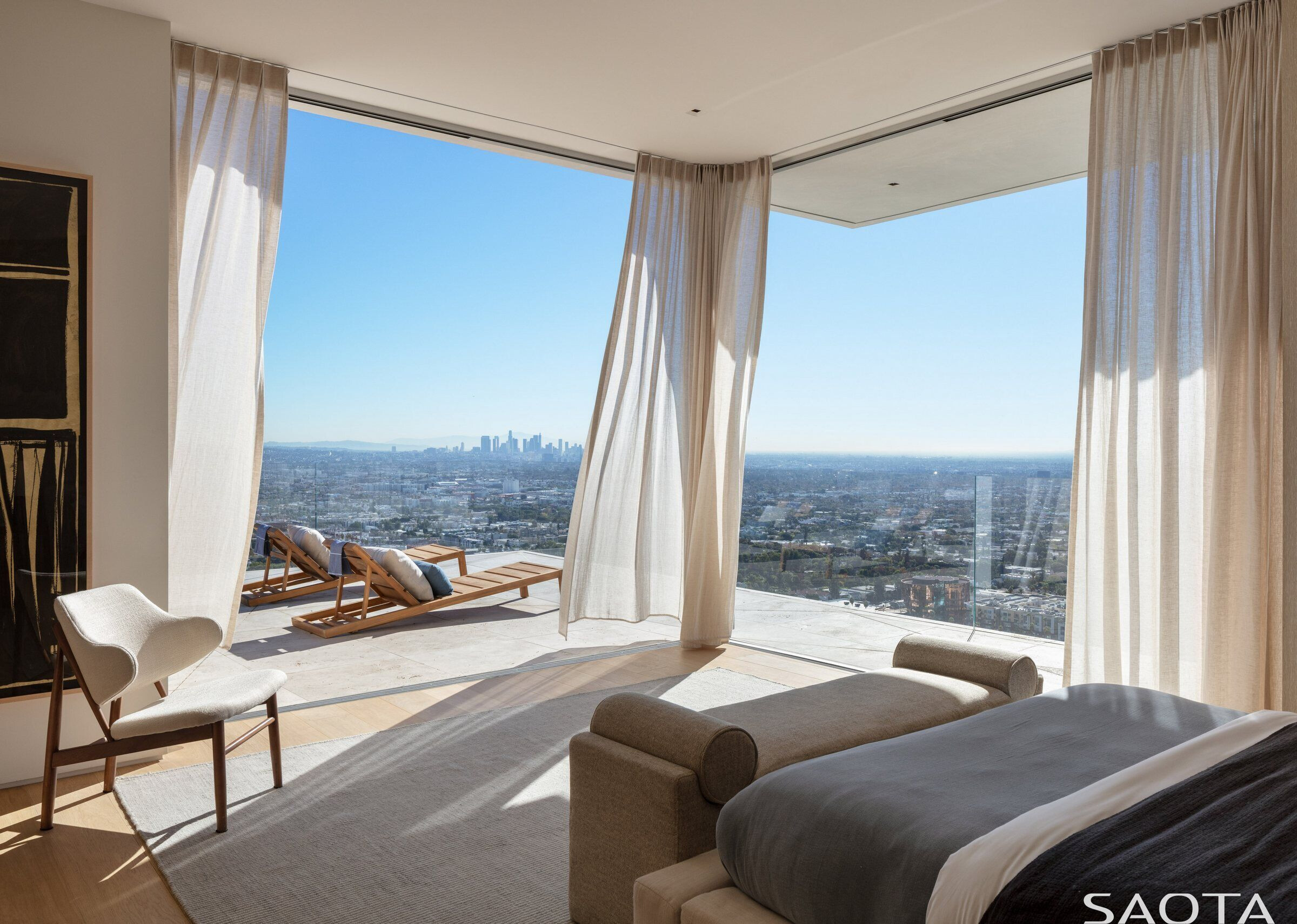 The north-south orientation of the house follows the city grid below and forms an ordering principle for the home, including the arrangement of its interior spaces. Landscaping elements, including sculptural olive trees, anchor the experience and help define different outdoor living areas such as al-fresco dining and poolside lounging.
In contrast to the open nature of the living areas, the house's entrance features high, sculptural walls that create a sense of enclosure and privacy. 'Slices' between intersecting curves in the walls form openings for the entry and the opportunity for light to filter through.