Treviso-based architecture studio Carlana Mezzalira Pentimalli has completed the Brixen Public Library, tying together a collection of historic buildings in Brixen in the alpine Italian region of South Tyrol with a series of light filled social spaces.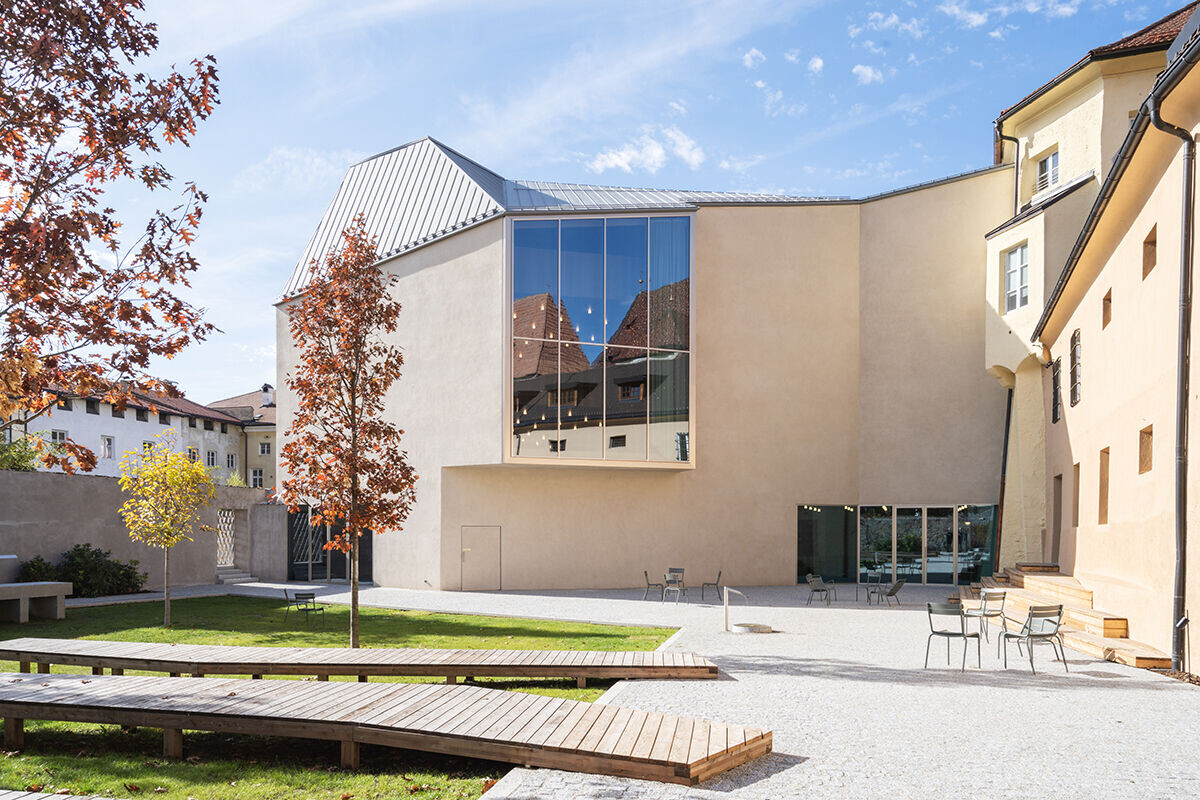 The library, which was founded in 1984 to cater to the communities in the surrounding Isarco Valley, now houses over 36,000 books and needed a new site. The scheme ties together a disparate group of historic civic buildings – a courthouse, a prison and a treasury – with a bold new volume located near the town's main square, adjacent to its cathedral and Bishop's palace.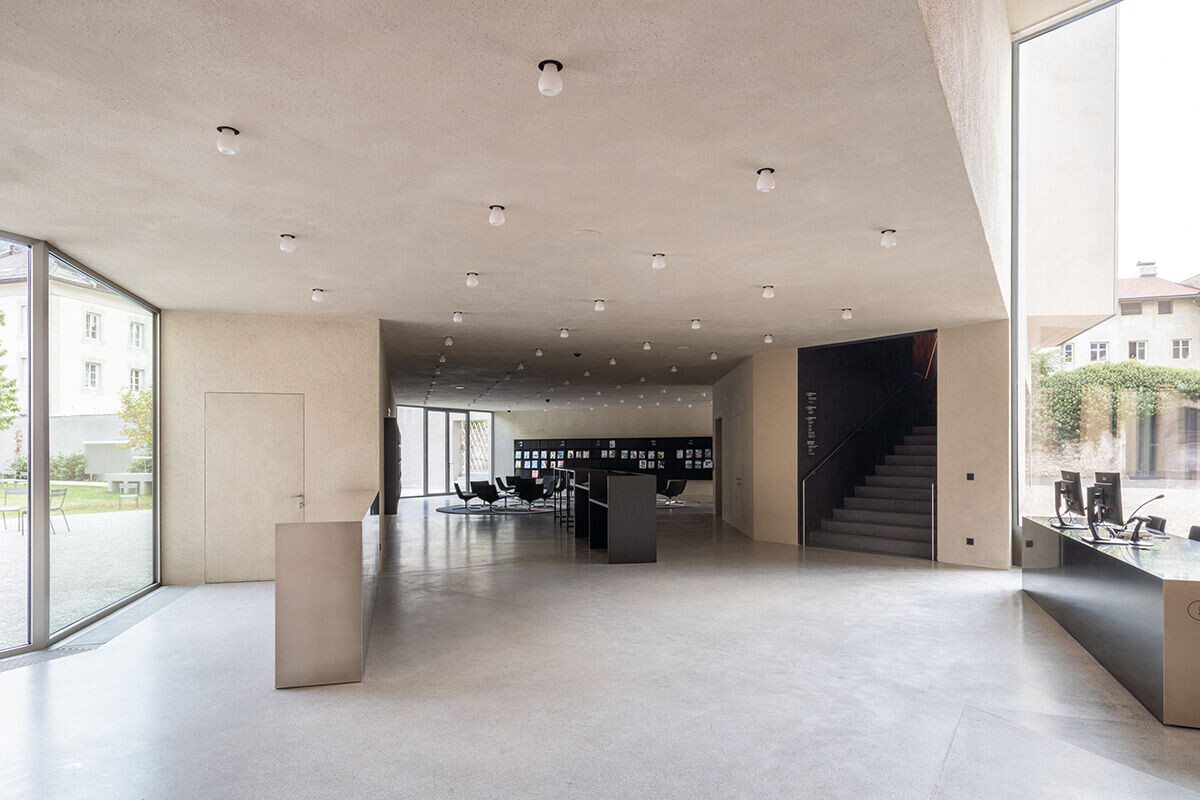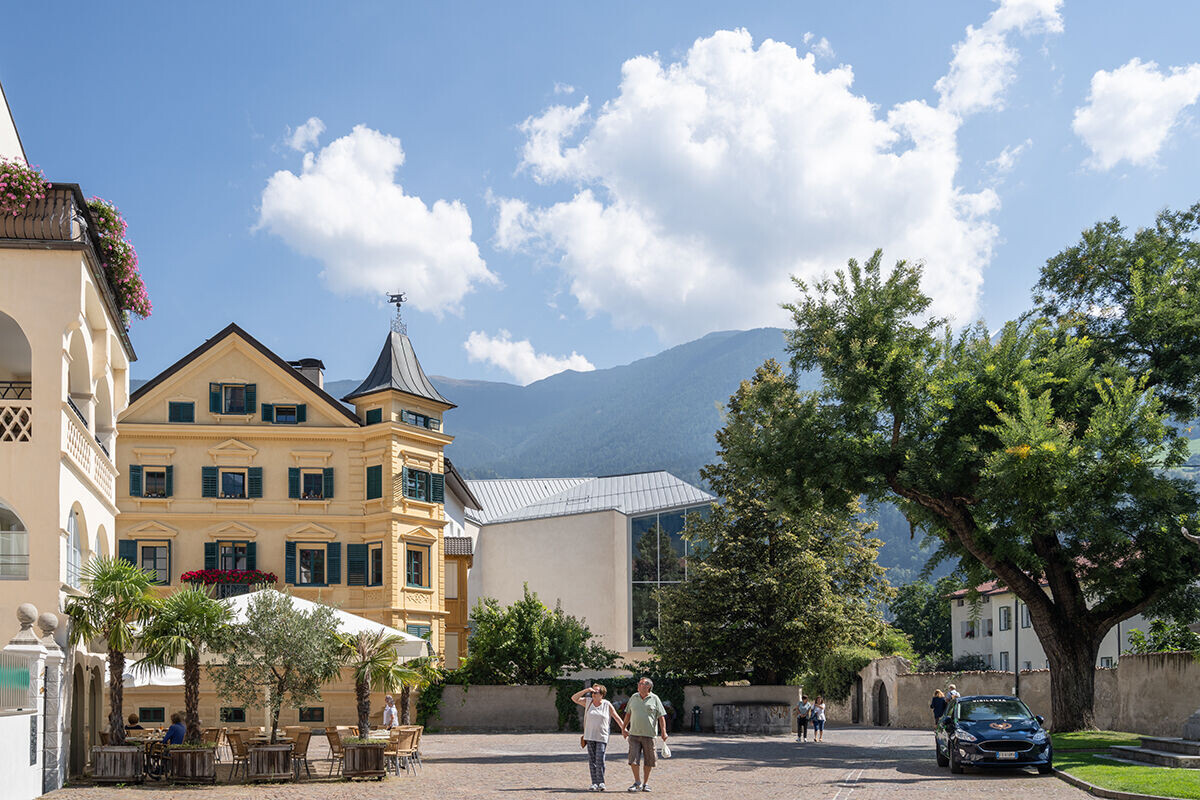 Built using reinforced concrete, the centrally located extension acts as a connector, creating bridges to the disparate levels within the existing structures, while also providing generous communal spaces. Carlana Mezzalira Pentimalli refers to this architectural intervention as a "tree", whose "branches" help to coalesce the spaces around them into a working whole.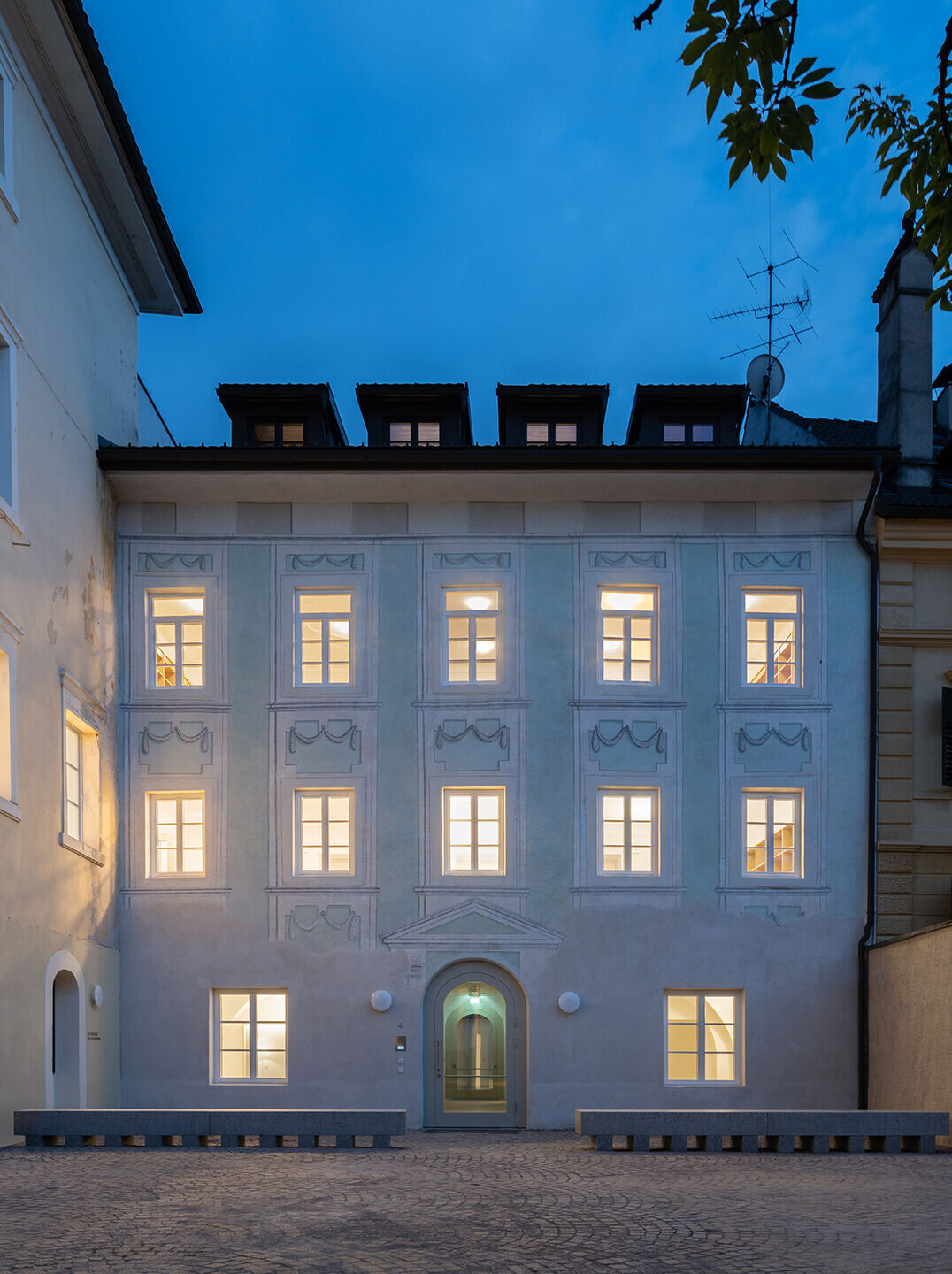 The practice won a competition to design the new space in 2010 with an approach which placed interaction and identity at its core. "This is not a library intended as a large container of books. It is [...] designed to welcome and generate human relationships and exchanges, intertwining cultures, practices and people of different ages," according to the architects. Their main intention was to create a robustly public place for "learning and sharing, a welcoming urban living room that reinforces local cultural identity and distills a strong sense of social cohesion."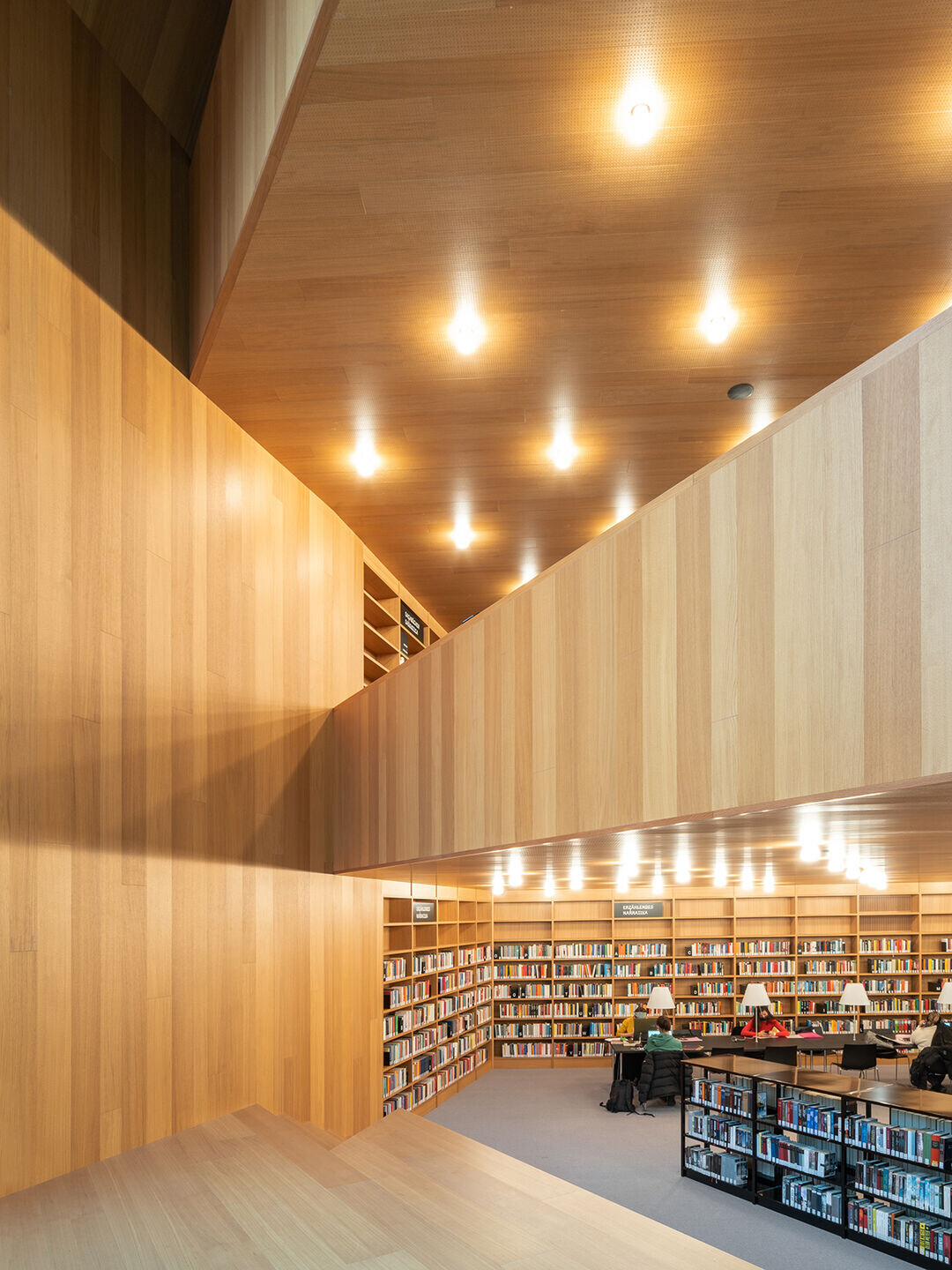 To achieve this, the new library provides users with an ample foyer and newspaper reading room on the ground level, which opens onto a reading garden that used to belong to the former bishop's residence next door. Timber benches across the lawns provide people with the opportunity to read, relax and play. Upstairs in the new building, generous, timber-clad reading rooms are connected to the two historical buildings on either side. The connections and subtle level changes between the library's constituent parts are mediated using ramps in order to create a more accessible space overall.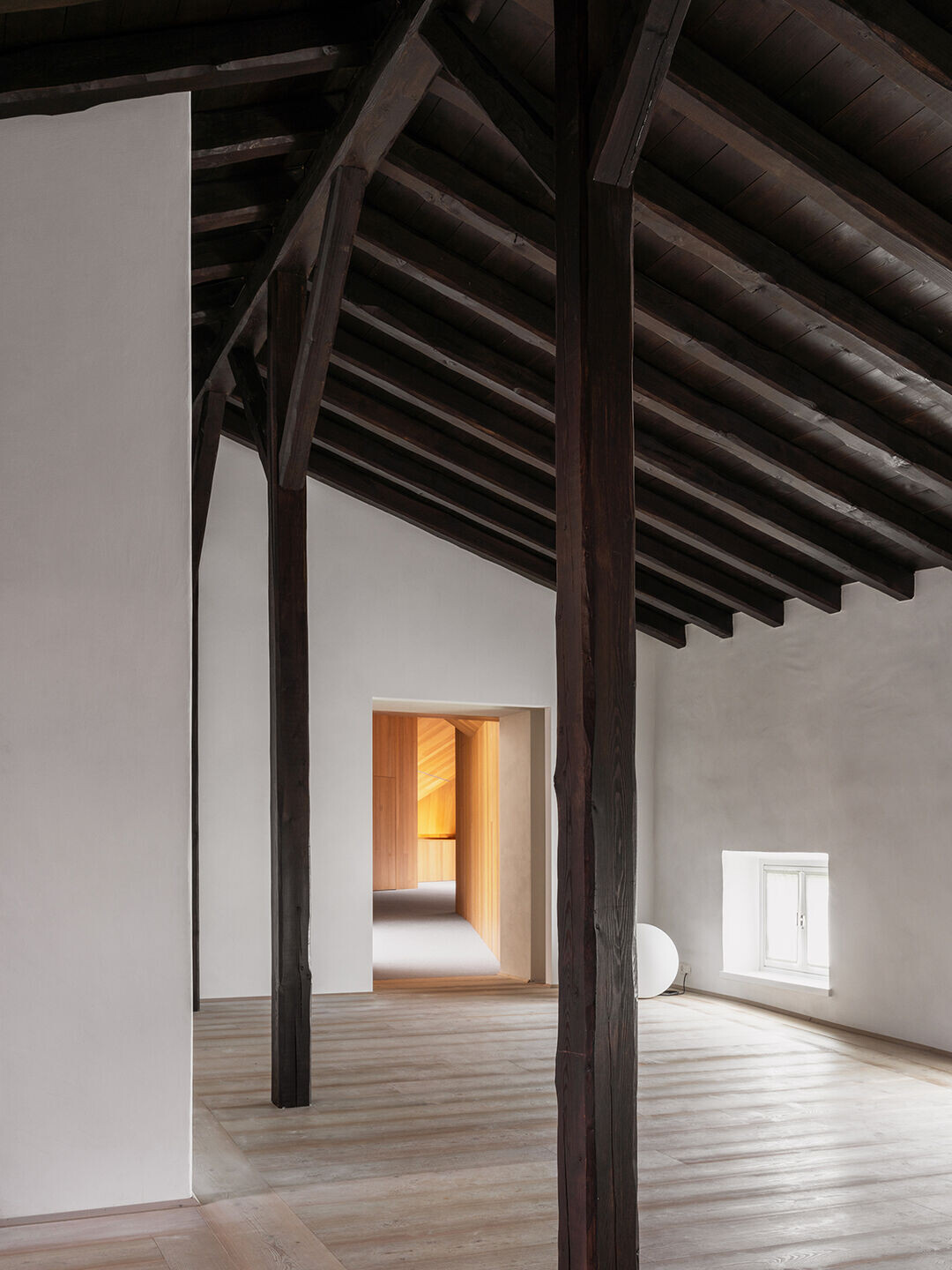 Within the historic structures, smaller, cellular spaces are used to accommodate more specialist and smaller scale functions such as children's play area and musical archives. Offices for the staff are located on the first floor of the more compact former treasury, while further archives are on the ground floor of the former judiciary complex. Where possible, historic frescoes have been repaired and are on show, contrasting with the smooth plaster finish of the interior atrium or the warm timber cladding of the reading rooms.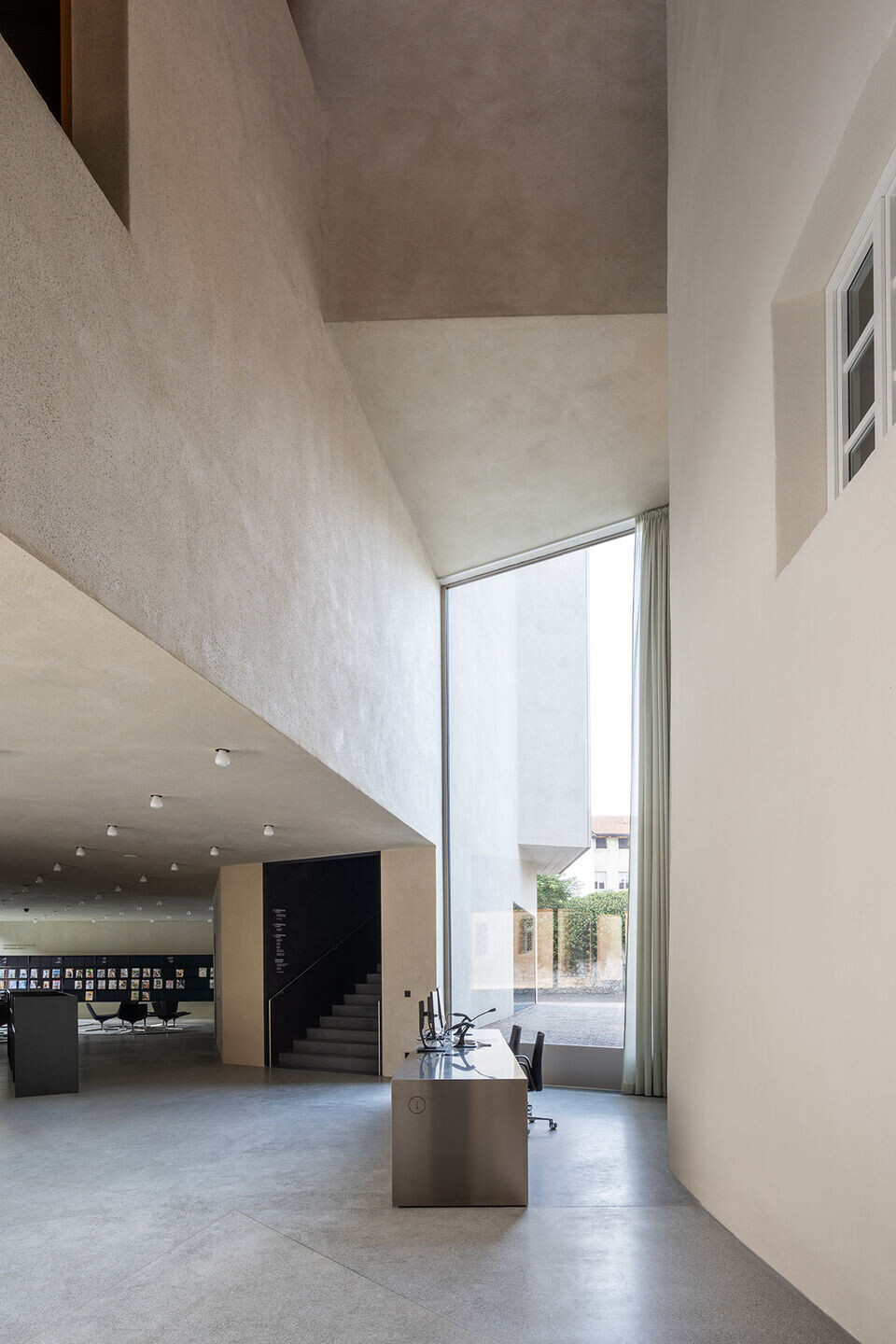 A four-storey void pierces the whole complex, establishing sightlines between each of the buildings. Smaller voids within the new wing align with large cantilevered bay windows which offer visitors views towards the library's new garden and the town centre beyond. These are inspired by oriel windows that feature prominently in Brixen's historic architecture.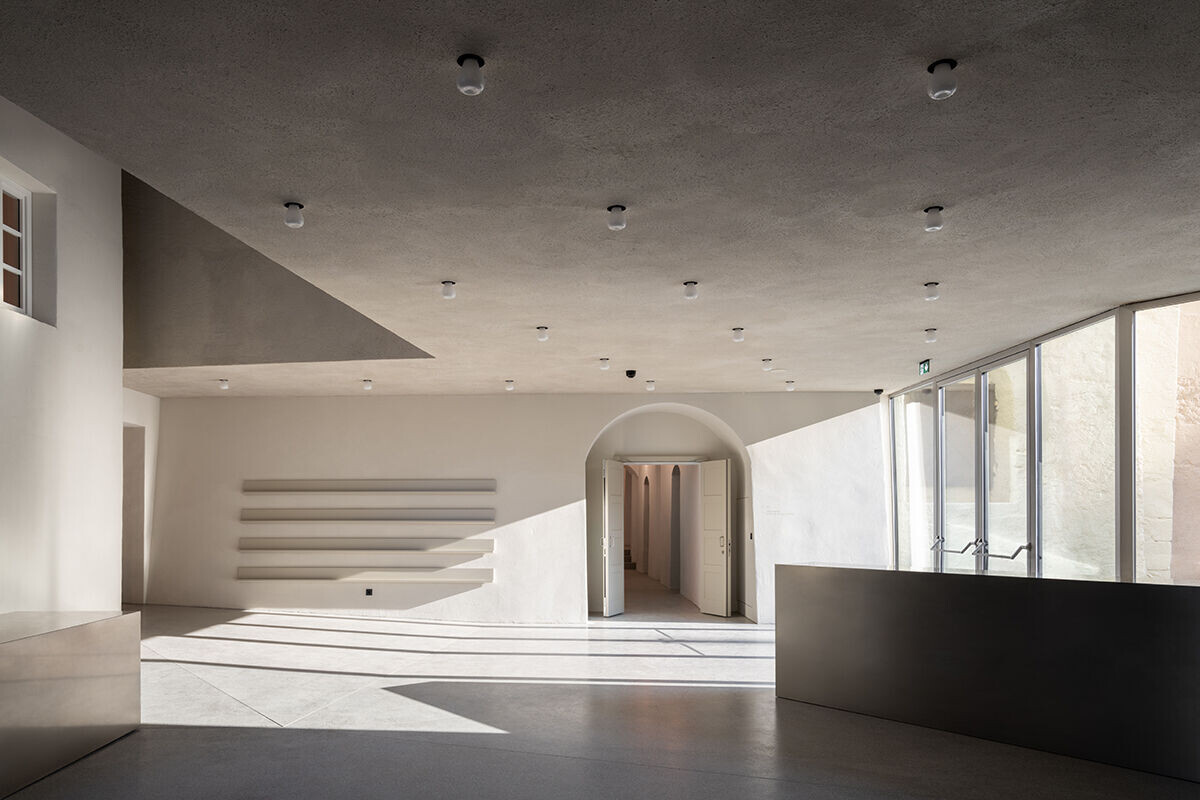 The library also contains two flexible, multipurpose halls. The smaller of these is found in the attic of the old treasury and features exposed beams and rafters, while the larger space sits beneath an expansive rectangular skylight under a pitched roof.
While the existing buildings were meticulously restored in line with their historical appearance, the new connecting wing is covered an off-white render, helping to unify its complex sculptural volume and tying it together with the town's existing character.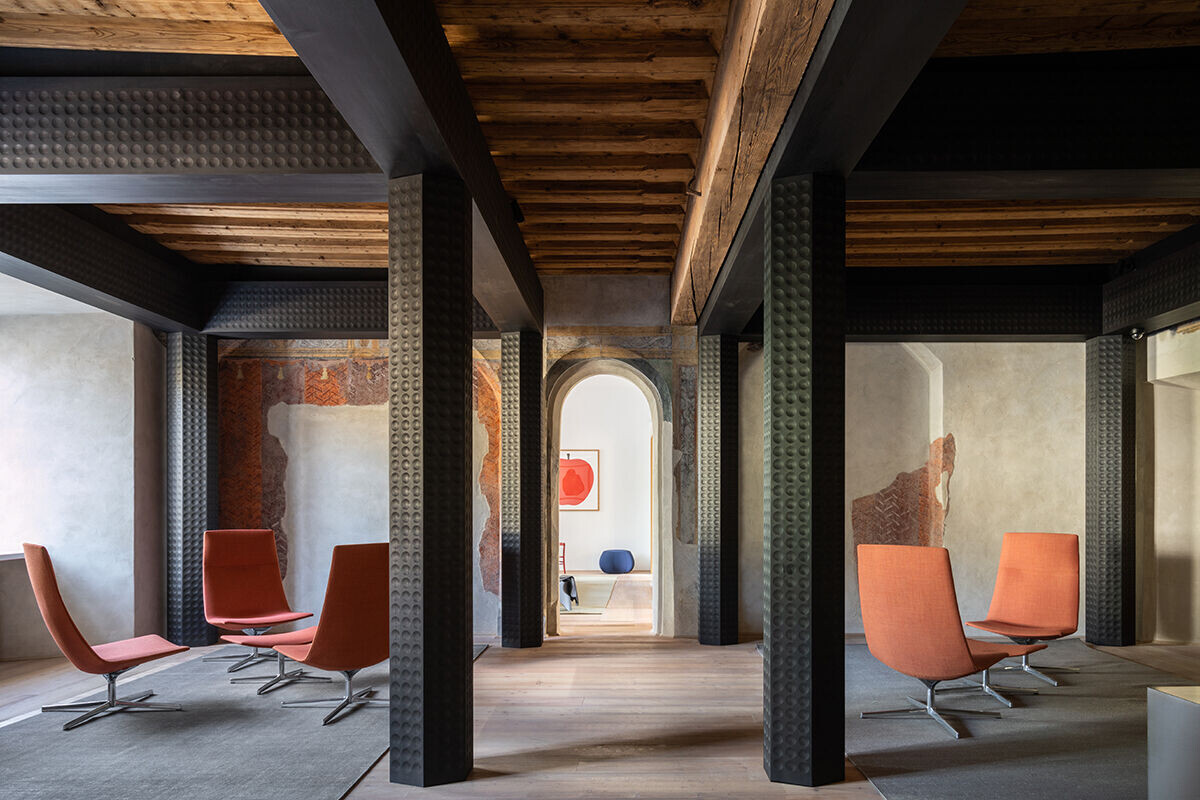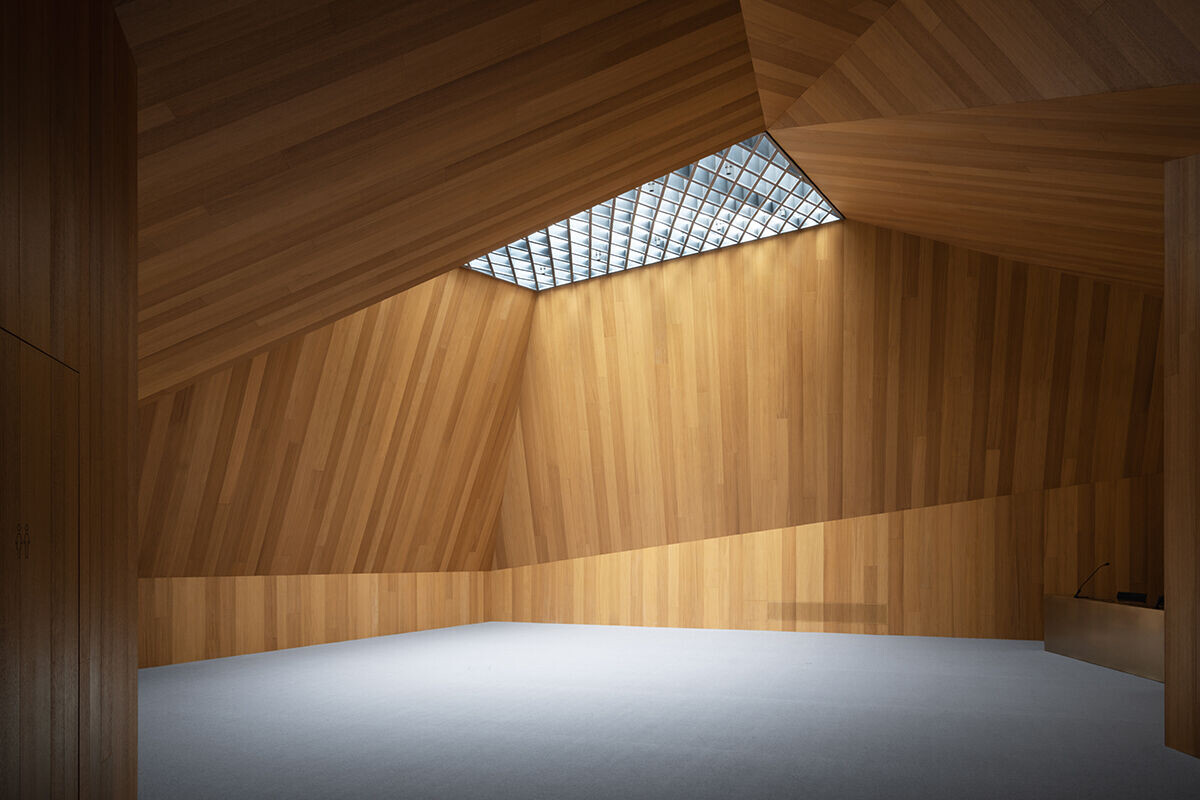 Suppliers:
Nerobutto (restoration and special paints)
Boden Service (concrete floors)
Seeber (wood and carpet flooring)
Inoxferdi (blacksmith work)
Falegnameria Longato (carpentry)
Furniture:
Erlacher (custom furniture)
Arte (furniture in series)
Serima (infographics and signage)
Materials:
​​New building structure in reinforced concrete with insulation and aluminum sheet covering roof (Unionbau)
Washed mineral plaster on the facades, special lime paints, restoration works (Nerobutto)
Steel frames covered in anodized aluminum (Askeen)
Polished concrete floors (Boden Service)
Natural larch wood floors, carpets and curtains (Seeber-Tendacor)
Internal coatings in custom-made wood paneling (Falegnameria Longato)
Metal grilled gates and customized handrails (Inoxferdi)
Production and installation of infographics and signage (Serima)
Photography is by Marco Cappelletti.