In Tychy, Poland, a wharf on the edge of a popular recreational lake has been transformed with the addition of a new sailing and marina building by RS + Robert Skitek for the local Municipal Youth Sports Centre (MOSM). The first part of the marina was realized for canoe sport.
The architects saw the project of an extension of a wharf itself. On the main path of the promenade and right next to the water, the walls of the new building are hidden by raised wooden seats for watching canoe sport. The building is divided into two functional parts – training and storage. These uses are separated yet connected via a common roof and covered with plants. Other sides of the building are surrounded by green slopes.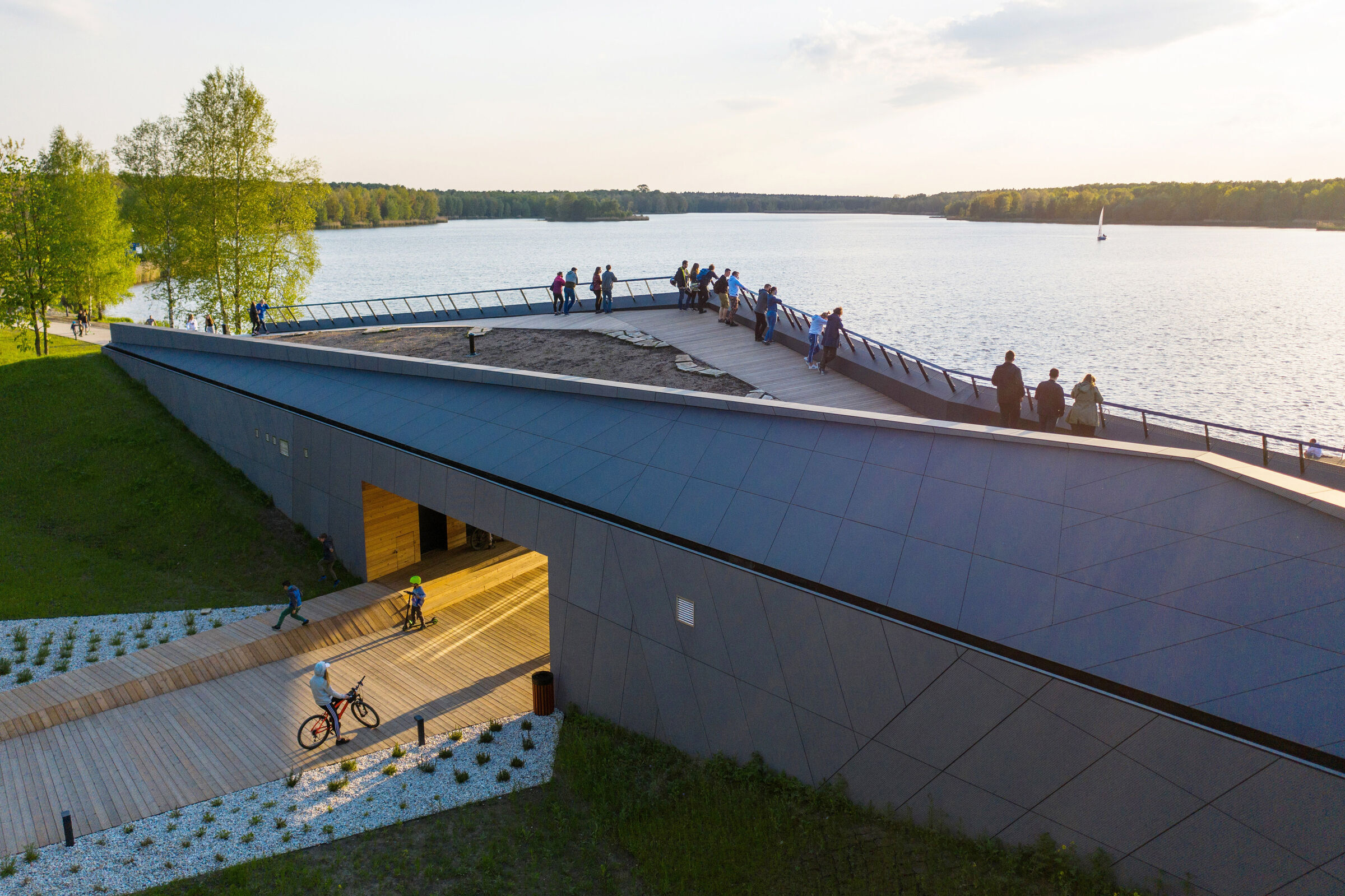 The architects realized early on that great views of the lake were afforded from the prospective roof level. As such the roof became a public space itself, attracting the public and serving as a spectator space for taking in activities on the lake.