In northern Italy, Mountain Lodge S. Stefano by Sandri Barbara Smaniotto Andrea Architetti (SBSA) is a refurbishment project of a traditional tabià (formerly a stable and barn) and a much-loved mountain family home. The contemporary renovation maintains strong local agricultural links to the surrounding landscape.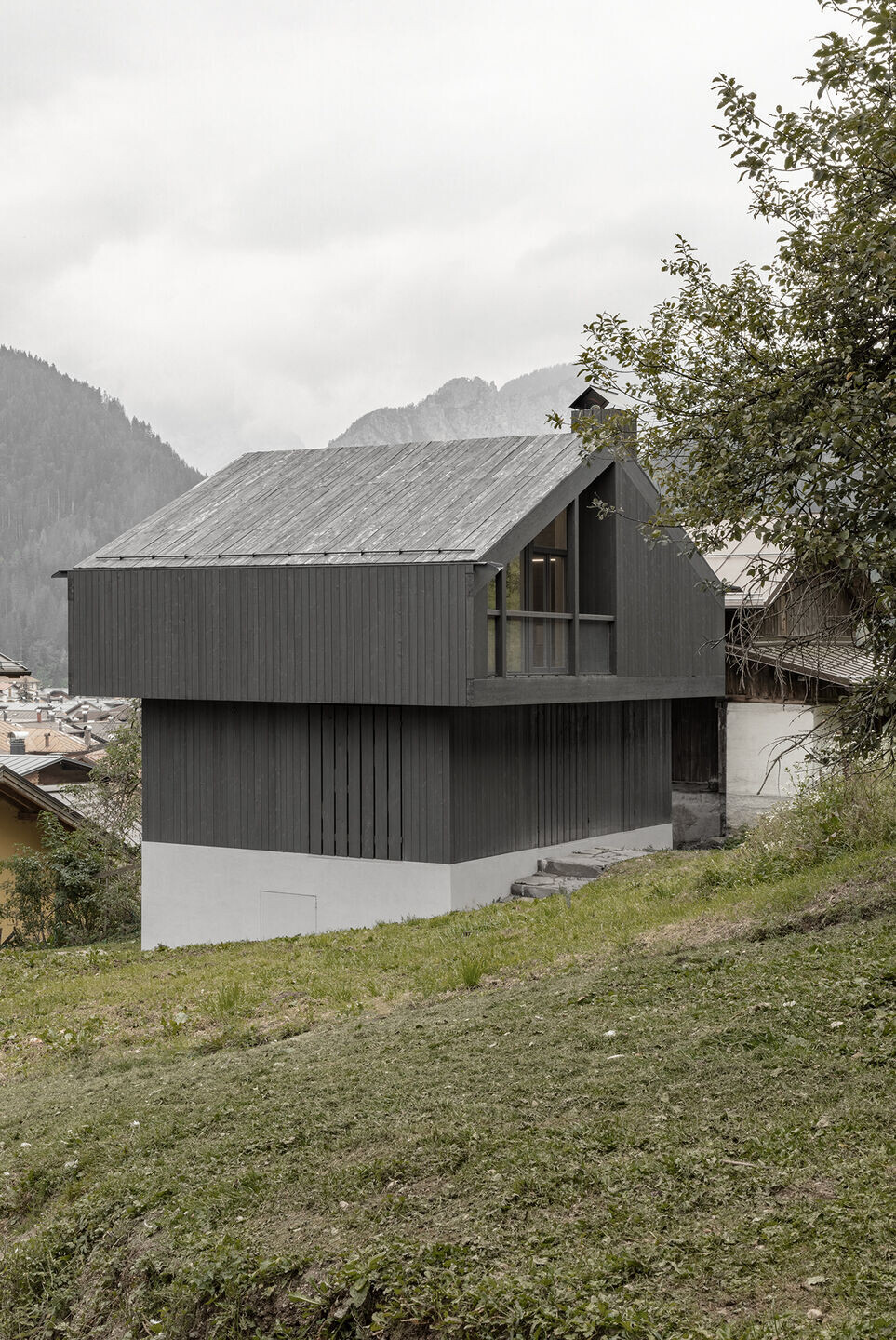 Situated on a sloping site, the home is developed over three stories. The first level is partially underground and constructed with a mixture of stone and concrete; the second level, which accommodates the main entrance, is built with wooden pillars and beams—finally, the attic level cantilevers on all four sides.
Maintaining the fragile balance and coherence between the vernacular tradition and contemporary upgrade, details were developed to have a more neutral and abstract character for a subtle approach.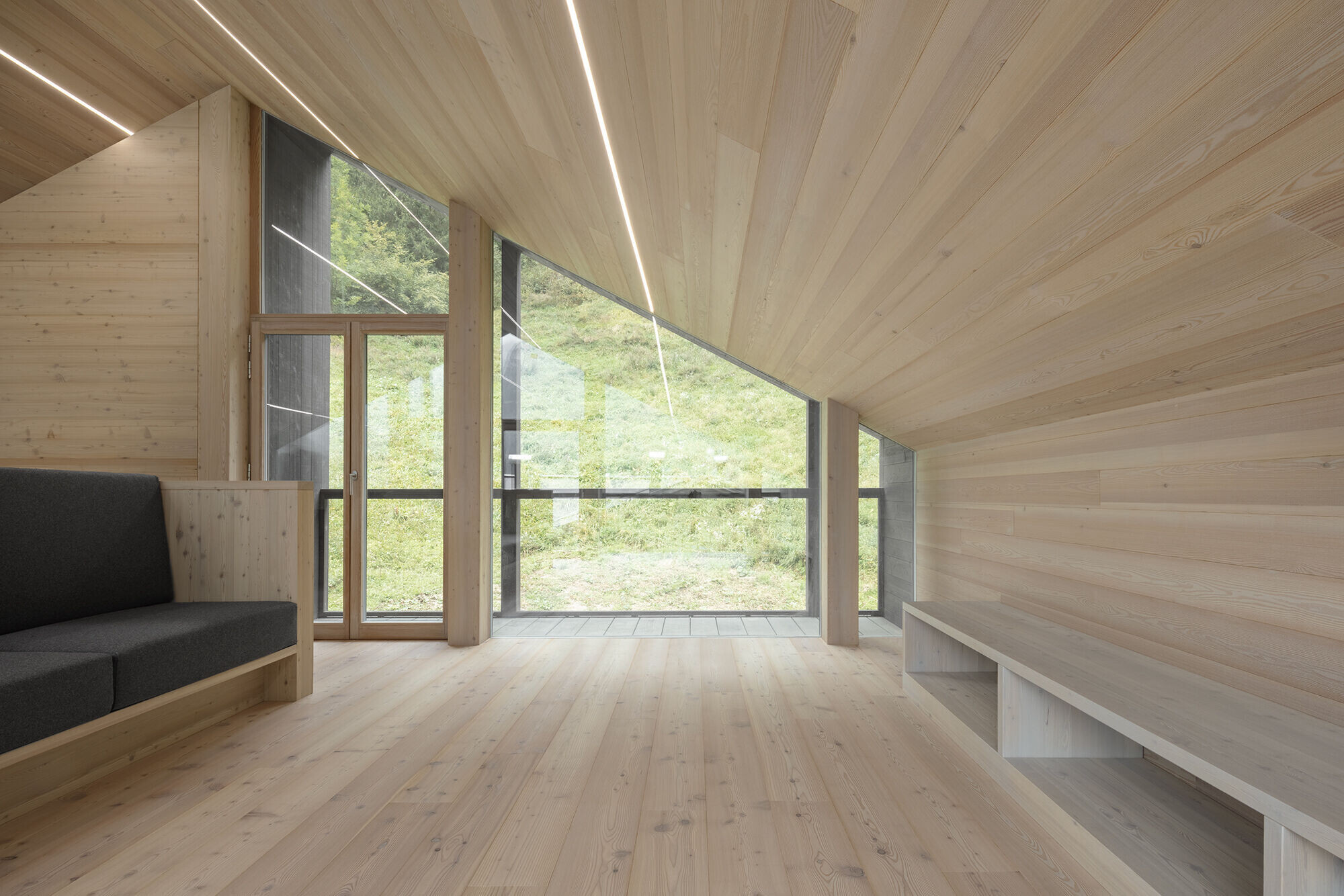 Dismantling, reconfiguring, and expanding the building on its east side allowed for an architectonic and functional reinterpretation of the building.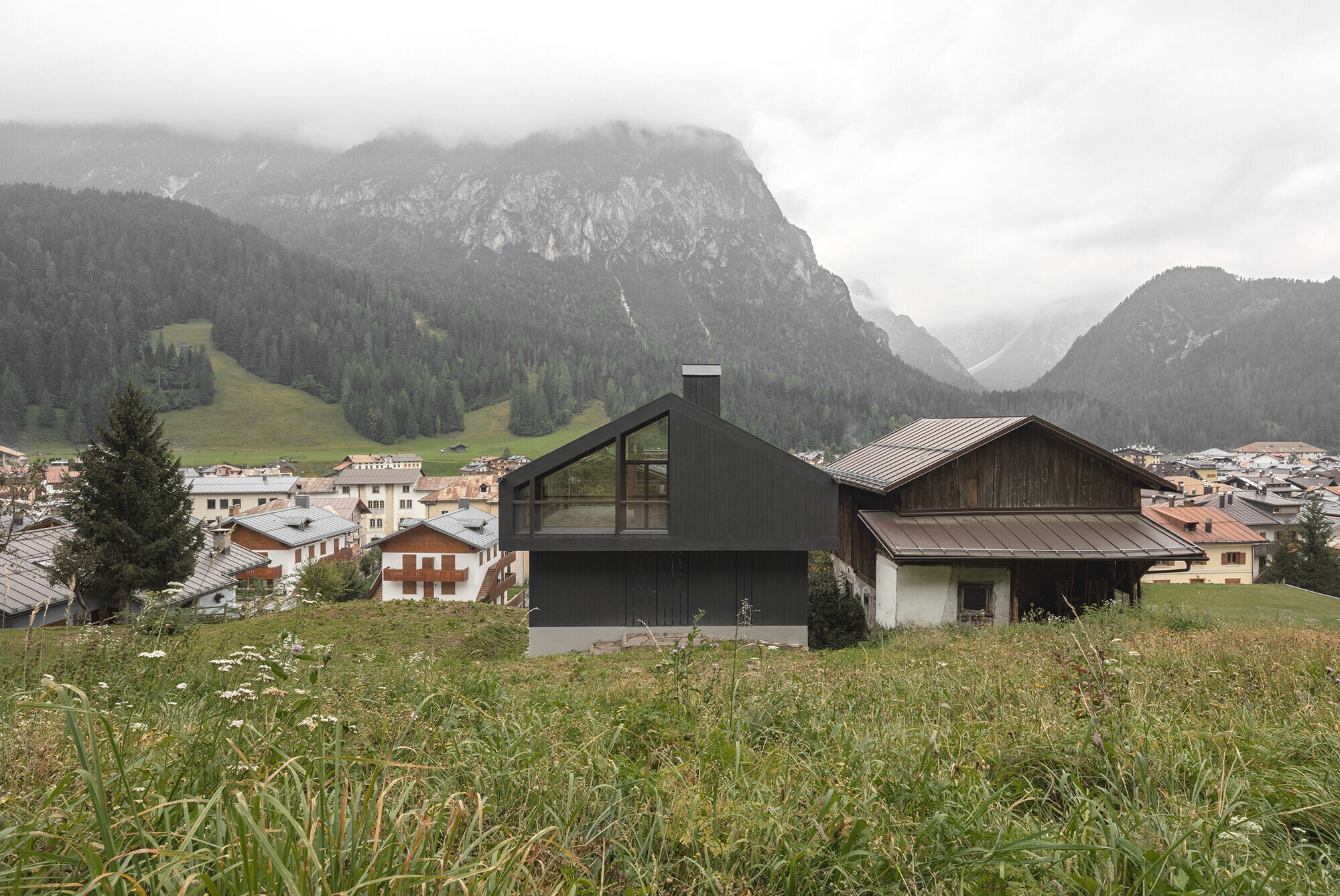 The interior space was subsequently divided into three parts, with a staircase occupying the central area. On the lower level, which is in close contact with the surrounding existing buildings, rooms with service areas are located. The living area is located in the attic, where it is best positioned to take in views of the landscape of the Dolomites. Finally, a spacious kitchen/living room in the heart of the house takes advantage of floor-to-ceiling windows facing the mountains to the north and the forest to the north.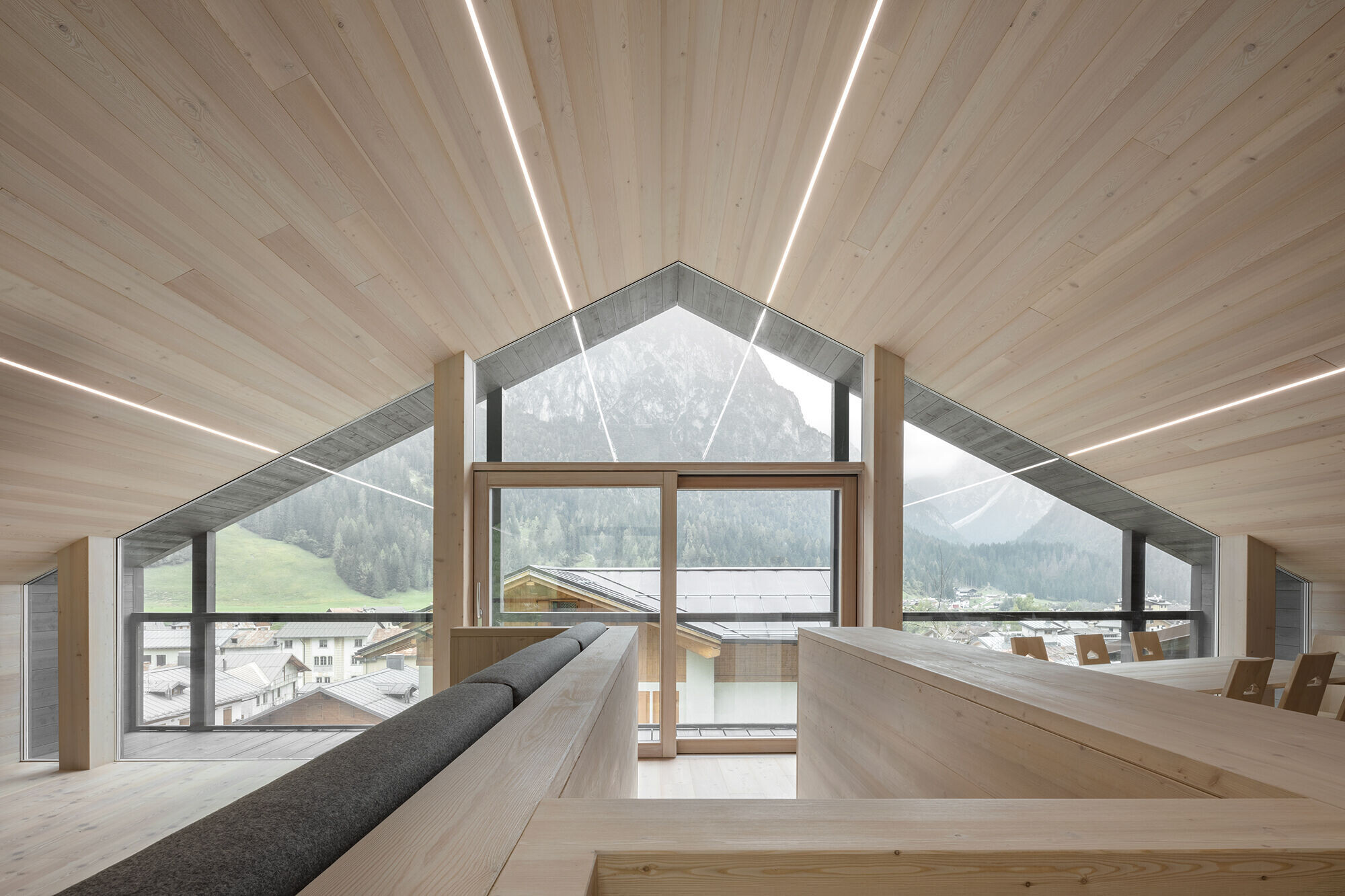 The architects note that by reinterpreting traditional elements, they developed a new language with a subtle link to the specifics of the place and in line with the environment and local tradition.