In Shaoxing, China, the new é é é | BSH headquarters is a mixed-use complex containing retail space, an office, R&D productions, restaurants, and a factory for the production of high-quality goose-down bedding products. Inspired by the nature of white goose down, Greater Dog Architects developed a façade concept for the complex that poetically interprets the soft material on the building's exterior with a series of curving white aluminum plates that appear to float in a light, feather-like relief pattern.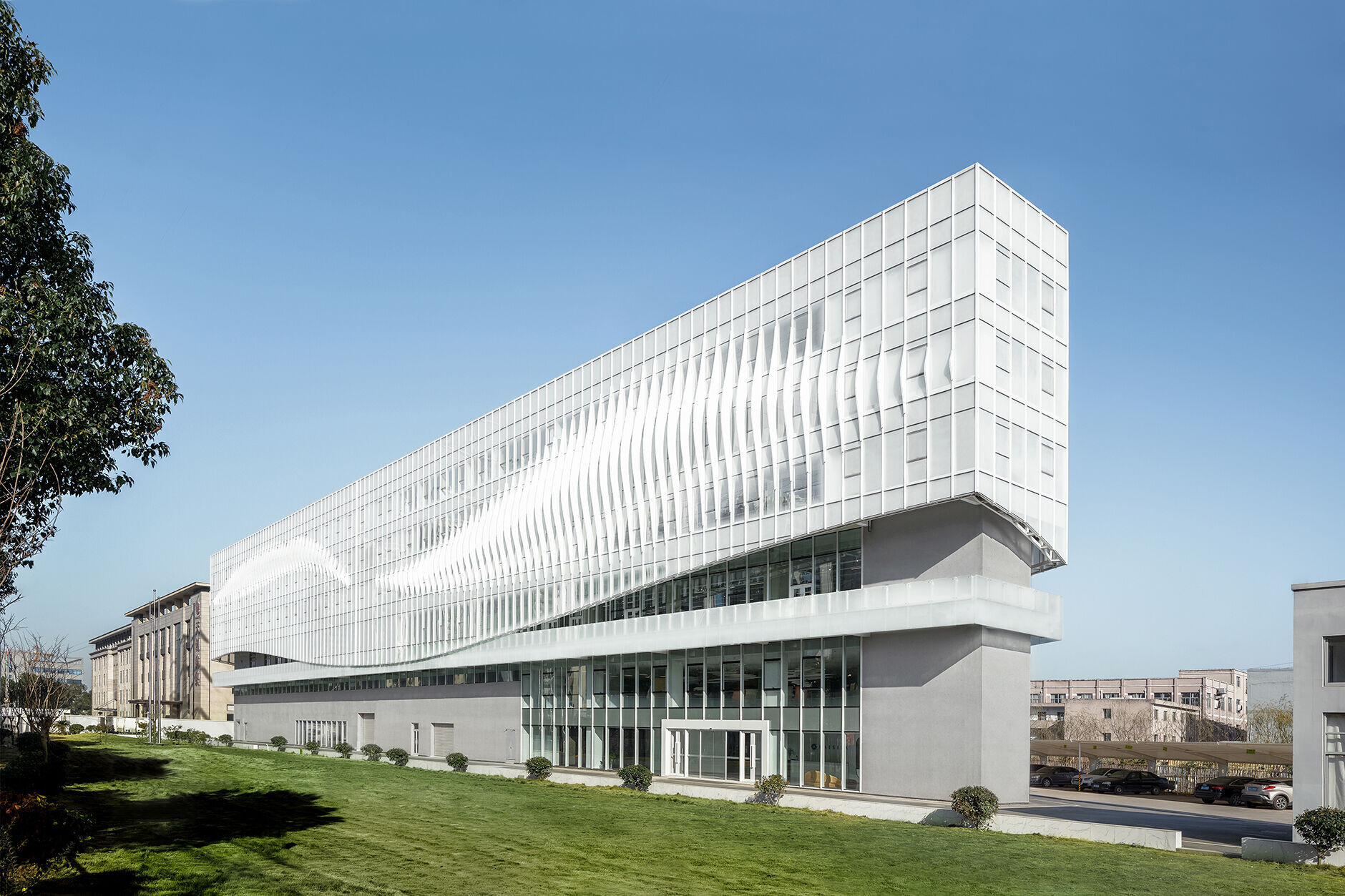 The building comprises two parts: a grey concrete base containing prime programmatic elements, with white curving aluminum plates floating above. The constantly changing sun angles that strike the curving plates create a continuously rich and shifting rhythm of light and shadow on the façade.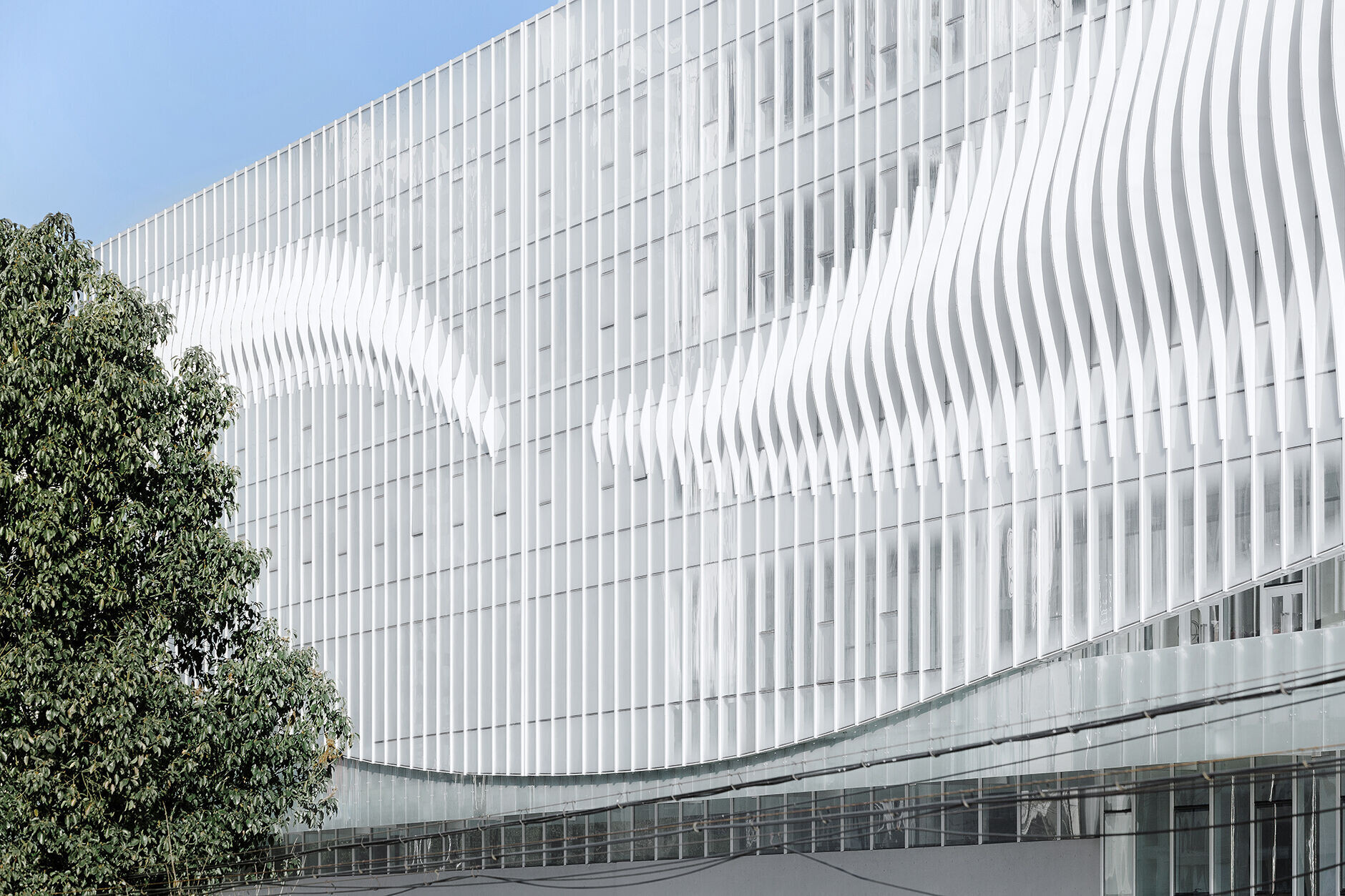 At night, LED lights highlight the façade's curves and emphasize the sculptural nature of the exterior.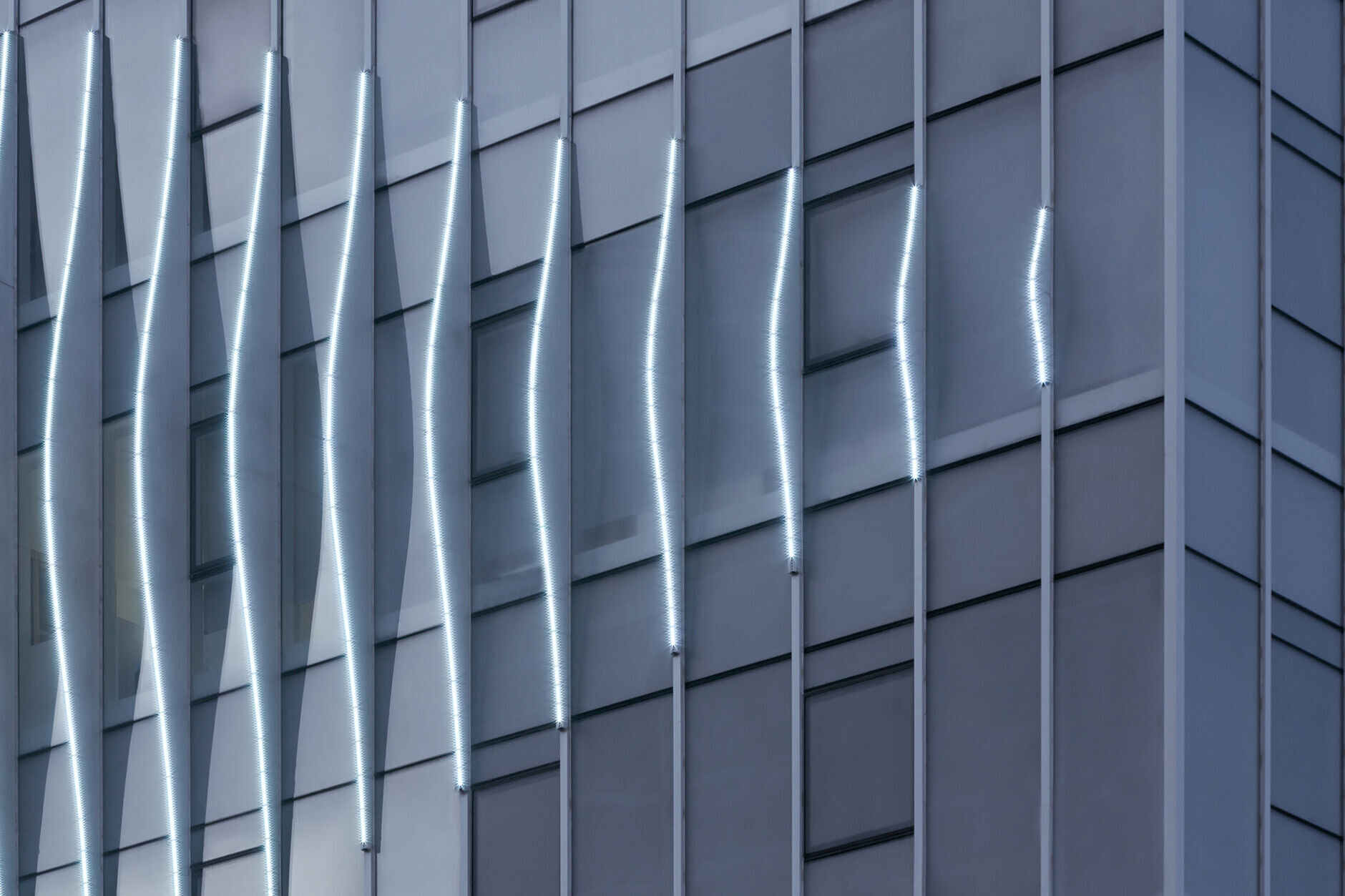 On the southwestern facade of the factory, the architects specified a foggy glass that blocks out chaotic activities inside the building while still sparking the curiosity of those passing by. Meanwhile, on the southeastern corner of the building, where the retail, office, and restaurant uses are located, gradually transitioning translucent to transparent glass is applied across the facade in response to the differing daylight requirements of the various programmatic uses.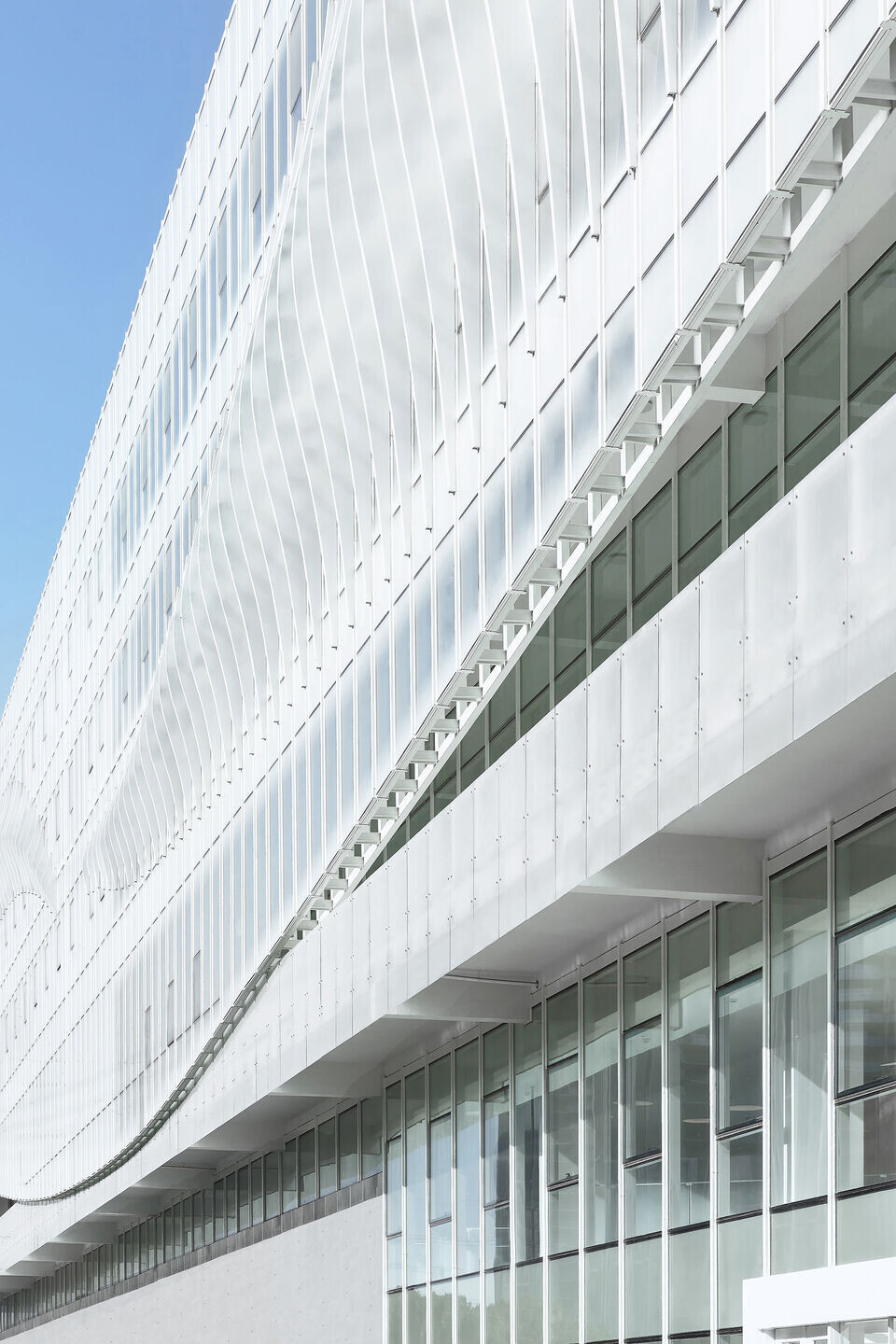 The building's white aesthetic continues from the façade to the interior concept, where a matrix of lines dominates the daylit factory space. At the center of the building, a spectacular light-filled atrium, around which the machines operate, offers a calming environment.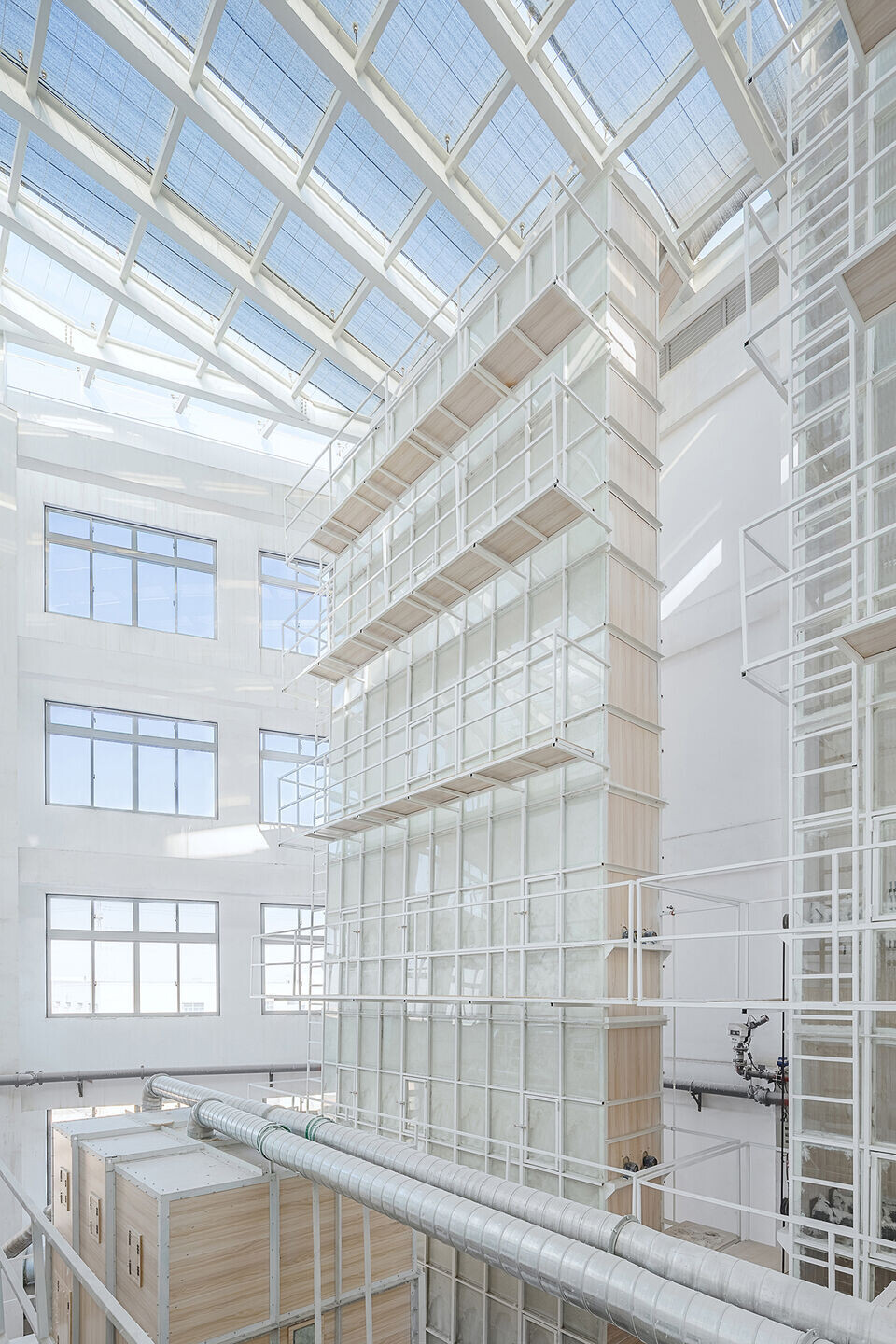 Further, the architects designed an external corridor connecting the factory to the offices on the third floor. The corridor manifests on the façade like a semi-outdoor volume, providing a seamless circulation flow and co-working space. '…. the external corridor brings balance between two different materials: white glass curtain wall and concrete,' say Greater Dog Architects.