Architecture is often thought of as being defined by the physical. Increasingly, it is also defined by the digital. Case in point is an initiative, led by Switzerland's National Centre of Competence in Research (NCCR), to combine new technologies into a house built using largely digital methods. The result, a habitable object atop a research center, reminds us of the power of new advances to change our built environment.
The structure, named the DFAB House, is the result of collaboration between several professors at ETH Zürich, the technology and engineering university in Switzerland. Industry and planning professionals were also involved to construct the house, located in the Zürich suburb of Dübendorf, atop the NEST research building owned by the Swiss laboratory Empa.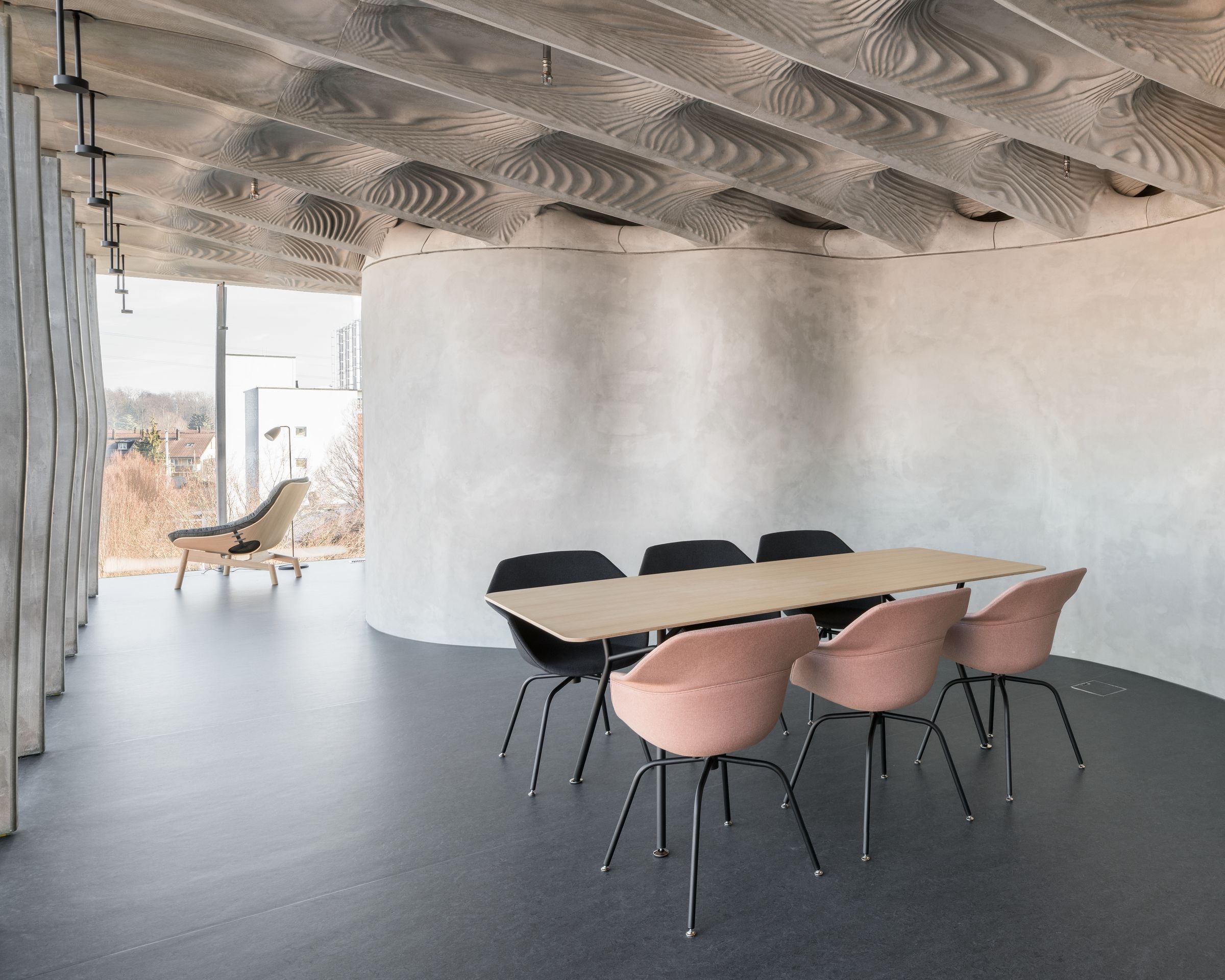 Several digital technologies were used to build the DFAB House. An undulating load-bearing wall was constructed by a robot that fabricated intricate molded mesh. A large-scale 3D-printed ceiling slab was installed atop this 12-meter-long wall. The ground floor's concrete mullions were produced by a robotic process that enabled each mullion to be made in just four hours. Robots assembled pre-fabricated units for the house's upper two floors.
The house, now completed, is being monitored to test the long-term viability of these digital fabrication methods. Since May, three people have been living in the structure. One is an architect who was involved in the project and the other two are doing internships at the Empa research center. As they live in the home, their comfort is being monitored closely to explore how building fabrication can change, and enhance, how we design and build homes.