Located in the heart of Valencia in Spain, Clinica Alejandria designed by ERRE Arquitectura is a place devoted to health and compassion for people. It sits in a formerly abandoned space that has now been renovated into a health clinic.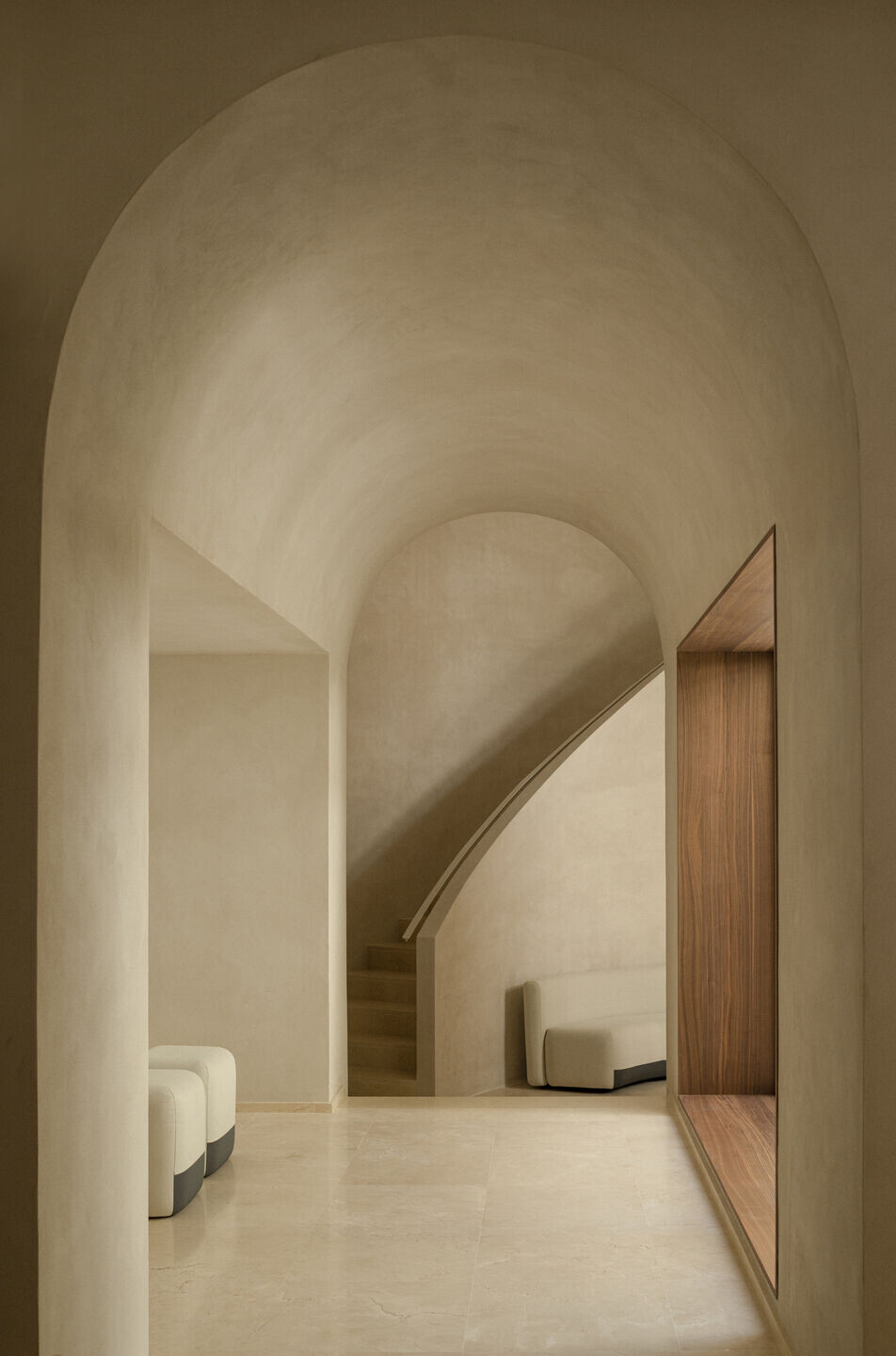 Conceived as a health and education centre, the clinic evolved as per the ideology of the client where even the smallest of details have been taken care of with utmost care. The design program of the centre was divided and organised into two levels, the lower level being the reception and units for patients, while the upper level is dedicated to education facilities for the team as well as other professionals.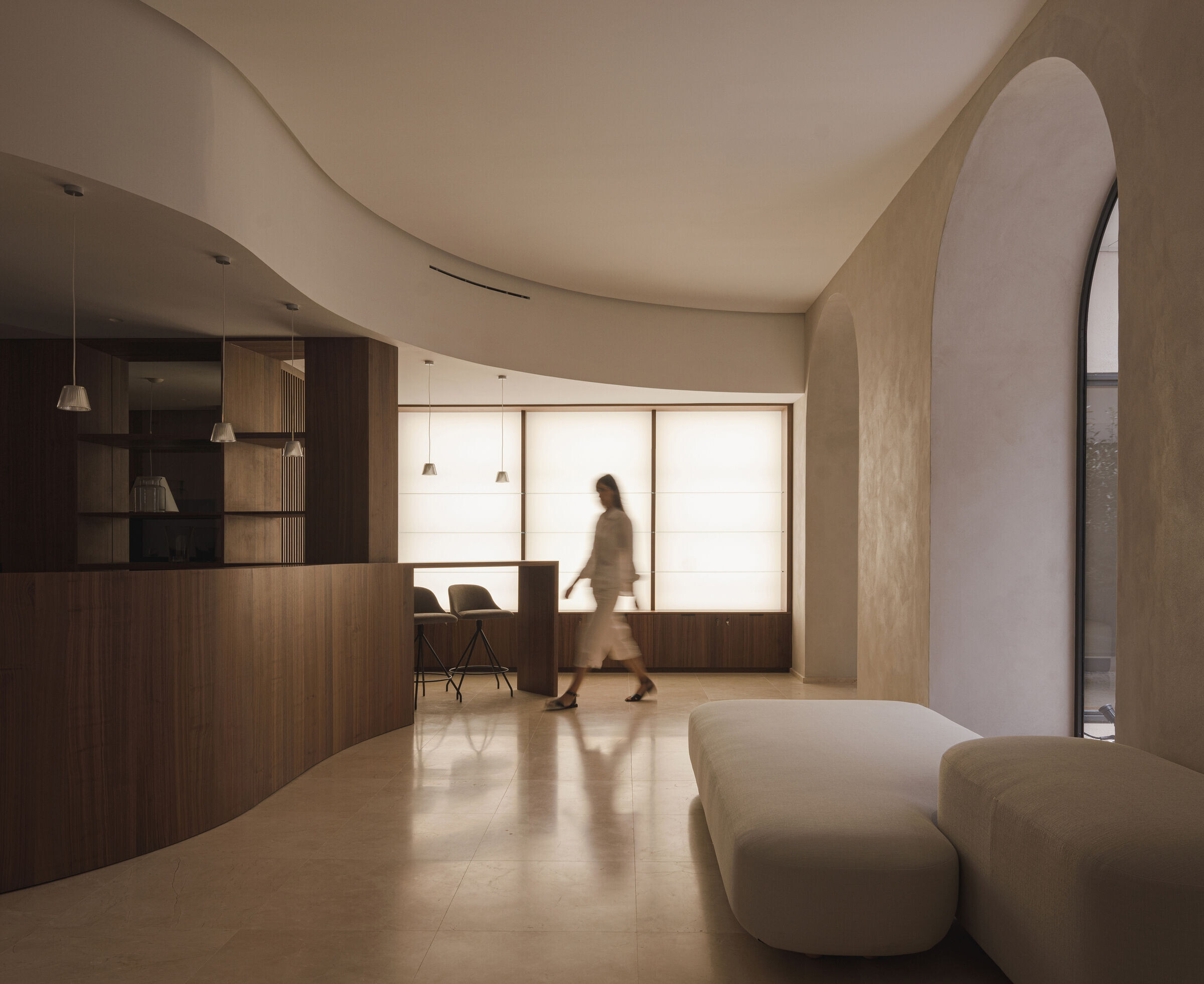 The reception becomes the focal point of the centre, where natural light, form, vegetation and mellow materiality create an inviting atmosphere. The courtyard becomes fundamental to the design, reflecting the practice's values of balance, harmony and eternal beauty.
Designed in a warm, neutral colour palette with curved surfaces such as semi-circular arches, the interiors characterize tranquillity and well-being. Clay mortar in combination with natural walnut wood is used as the primary material, rendering an environment of palpable aesthetics.
Common spaces have been given equal importance as spaces designated for consultation, leading to holistic care. Therefore, the overall organic form, warm materiality and generous proportions flooded with natural light and vegetation result in a unique and serene environment that enhances the user experience.